If you are a travel blogger or enjoy reading travel-related content on Steemit, TravelFeed is for you! TravelFeed is a project by @jpphotography, @rimicane, @adonisabril and @for91days. We are passionate travelers who met each other on Steemit.
We felt we should start #travelfeed after seeing how successful #photofeed has become in such a short time. They are making a real difference in bringing great photography to Steemit, and we aim to do the same for travel content.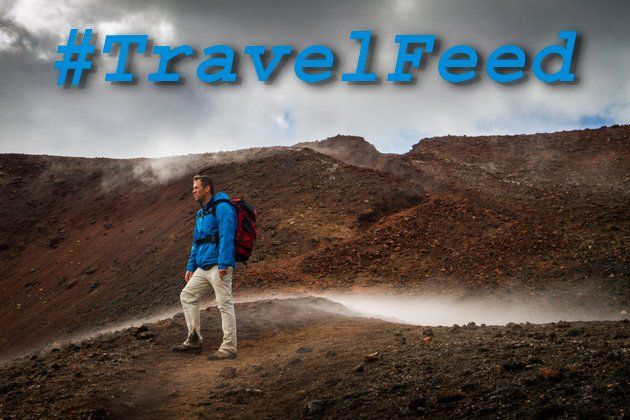 The Problem of Browsing the #travel Tag
If you are interested in finding the best travel-related content on Steemit, your chance of finding it by browsing the #travel tag are lower than finding a needle in a haystack: You will only see posts by a hand full of Steemians who benefit from high upvotes. Often, these posts are not of high quality. The high-quality content of the travel bloggers you are looking to discover never makes it to the trending or top page and the new page is filled with low-quality posts.
Supporting Travel Bloggers
If you are a travel blogger, you are probably using the tag #travel for your posts. With #travel being upon the most popular tags on Steemit, your chances of anyone discovering your content are very low. Many amazing content creators have given up on Steemit for that reason, but now there is a solution!
Introducing TravelFeed
If you are a travel blogger, digital nomad or just passionate about traveling and having a hard time breaking through on Steemit, then we are here to help: Use the tag #travelfeed in your posts for better visibility and a chance to benefit from our curation.
Our Curation Initiative
With our communal account @travelfeed, we will resteem and upvote the five best travel posts posted under #travelfeed each day! Each upvote comes with upvotes from all our curation trail followers, so the reward is huge.
Also, there will be a daily curation post featuring three selected posts! The winning entries will be selected from the best posts of the past seven days on a daily topic:
Monday: Australia & Oceania;
Tuesday: Asia;
Wednesday: Africa;
Thursday: Europe;
Friday: America;
Saturday: Travel Advice (e.g. what to pack, the best websites for journey planning, how to find cheap flights). These are not tied to a specific location;
Sunday: Weekly roundup featuring the top 3 best posts of the week from the previously featured plus honorable mentions.
You don't need to post on a specific day to be eligible for our curation!
The post rewards of our curation posts will be distributed as follows:
Half of the SBD post rewards will be paid out to the winning
entries (please, expect a seven-day wait);
The rest of the earnings will be used to power up the @travelfeed
account.
The daily curation posts will start next Sunday (February 25), upvotes and resteems straight away.
Future Plans
There is always room for future curation growth once #travelfeed gets established. This means more Steemians benefiting from the travel community and sharing the inspiring destinations we all excited to learn about!
Some plans that we have for the future include introducing and curating language-specific tags and recruiting established travel bloggers to Steemit. At some point within the next months, the community feature will launch on Steemit. Think of it as a better version of tags that you can follow, similar to Reddit subreddits. We plan to become the primary travel community on Steemit!
Participate in TravelFeed!
Follow @travelfeed
Follow our curation trail on Steemauto or delegate Steem Power: Check out our tutorial!
Use the tag #travelfeed in your posts: Check out the requirements!
We started a Discord Server for all travelers on Steemit some weeks ago and this is the place where the idea for TravelFeed was born. With now over 120 members, it has become an excellent place to meet other travelers and chat about traveling! Also, this is the place where you can ask all your questions about TravelFeed.