Using TravelFeed.io to publish your travel content pays off. The main reason is a great community of like minded people eager to read your articles and use them to do research for their upcoming trips.
Then our curation team, that manually goes through every single article submitted to us to distribute our daily voting power. And thanks to our high curation standards, other curation projects pay attention to what we upvote which grants you more recognition even outside of TravelFeed.
And that's not all, currently if you're chosen as one of the three articles in our daily round-up posts we set you as a beneficiary and you'll earn a cut of the rewards from that post.
And we want you to stock up your travel budget even more thanks to TravelFeed.io. Today we would like to share with you a new monthly contest with a total prize pool of 50 Steem.
---
Monthly SEO Writing Contest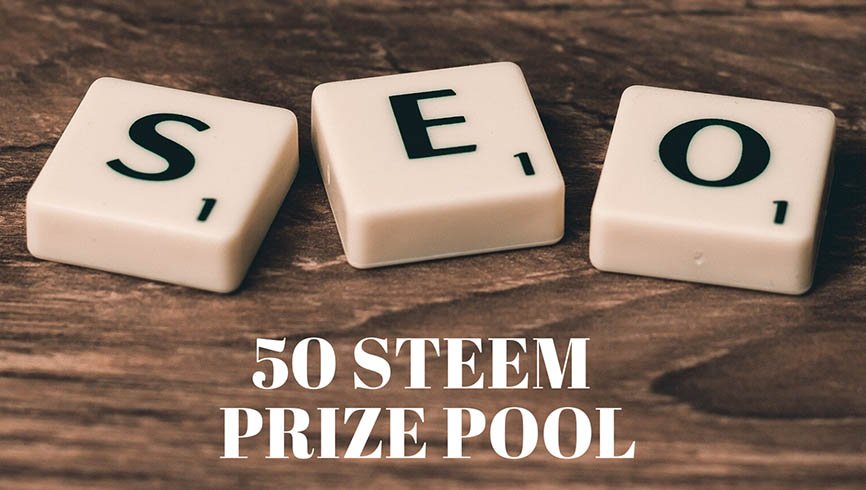 SEO (Search Engine Optimization) is key to a successful blog. It takes a lot of work to optimize one's blog but rest assured, we here at TravelFeed have done half the work for you. Being part of a larger platform means that your posts have a better chance of ranking high in Google search results and other major search engines. We also made TravelFeed posts AMP compliant which is preferred by Google. However, that is just half the work, the other half comes from your writing.
Having an informative post, and writing about something that people search for are just one of the ways for your posts to be seen. To encourage this, we are starting a monthly SEO contest. This is a highly objective contest as the winners are based on actual metrics which is the number of search hits your post gets in a month.
Why monthly? Blogs usually take time to get traction and one month would be the minimum amount we can consider to allow posts to get attention from readers.
Here are some tips to optimize your posts:
Write a longer post that contains relevant keywords that people search for. However, quantity doesn't guarantee high rankings, it should still be informative and good writing must be considered for people to keep reading your post.

Share your posts on your social media accounts. Do not just drop links, tell people why they should look into your post so you can have more organic clicks. We made it easy for you, you only need to click on the social media buttons

Make sure your keywords appear in the first paragraph

Use photo captions of your keywords and make sure these photos are at the beginning of your post.

Use subheadings containing your keywords

Embed Google Maps on your post and you can now easily do it using the Embed function in EasyEditor

Interlink to related other posts, also via our EasyEditor

And make sure that your permalink is short and contain the relevant keywords
The best part is we only have ONE criteria for you to be eligible for this contest! Your post must be published exclusively through TravelFeed.io. Please also make changes through this same platform, otherwise we're not be able to see that you posted through TravelFeed.io if you update your post using another app.
The prize for this contest is as follows:
1st prize: 30 Steem
2nd prize:15 Steem
3rd prize: 5 Steem
We will look at search engine traffic data generated from the last 30 days and announce the prize winners on the first day of a new month
Everyone's a winner! Even if you don't win in the monthly contest, good SEO on your blog means more traffic. This is beneficial for you in the long-term, especially when TravelFeed launches advertisements. This means that as an author, you have the potential to earn passive income if your posts keep getting views for months or even years!
If you edit or publish through other apps, traffic doesn't go to TravelFeed.io. It will go to other front ends where they don't share earnings of their advertisement income, also views on other platforms of course don't count towards the SEO contest.
---
How to Get Involved?
Are you not on TravelFeed yet? We invite you to check out TravelFeed.io and to join our over 900-strong community on Discord. We're also looking for one more curator to join our team.
As mentioned above, we ❤️ Open Source: We are proud to make TravelFeed fully Open-Source, and support other communities on Steem who want to build on our code, which can be found on Github. We're still looking for contributors who want to work with us on the future of TravelFeed. We're in Beta and continuously improving the software, meaning that there are still some bugs. If you notice anything or have feedback for us, please don't hesitate to contact us on our Discord, leave a comment or open a bug report on our Github!
Consider Delegating To Us
Your delegation not only supports the growth of this incredible project, but also helps the entire travel community on the Steem blockchain. Once we launch our token, the airdrop to delegators will be based on the amount of SteemPower delegated and your share of the total delegations for each day delegated. This means an advantage for early investors delegating now. Our Steem Power is fully used for curation of the best TravelFeed posts and we provide temporary delegations to accounts created through us, to help with resource credits. Feel free to use the following links according to the amount you would like to delegate to @travelfeed:
100 SP | 250 SP | 500 SP | 1000 SP
2500 SP | 5000 SP | 10000 SP
15000 SP | 25000 SP
50000 SP
And again, we'd like to thank every single delegator who believes and trusts in us. If TravelFeed becomes as successful as we are confident it will be, delegating to us is probably the investment with the highest ROI on Steem right now.
---
Winners of This Week's Round-up
And with all this exciting news, we don't want to forget to highlight our three favorite TravelFeed.io posts from this week. The rewards will go to the first three places as follows: 1st place - 14 STEEM, 2nd place - 7 STEEM and 3rd place - 3 STEEM.
The thumbnails are directly linked to the original posts. Please, click on the image and enjoy the read!
---
---
---