How is everyone holding up? Do you feel like you need to scratch that travel itch? Why not use this time of lockdown to read up on some of your favorite travel destinations or do some research on future, future travels. Head over to our Discover Tab and go on a virtual journey, at least for while you're on lockdown.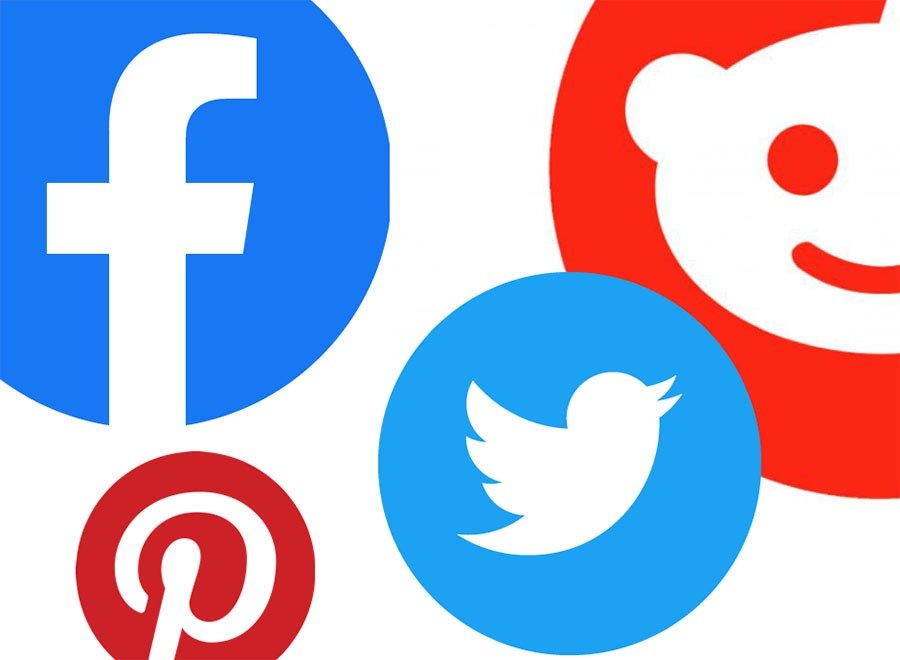 This week we've implemented many new enhancements, let's dive right into them. As always we need your feedback so please leave a comment or find us on our Discord Server to share your thoughts.
---
Post Article Publishing Social Media Sharing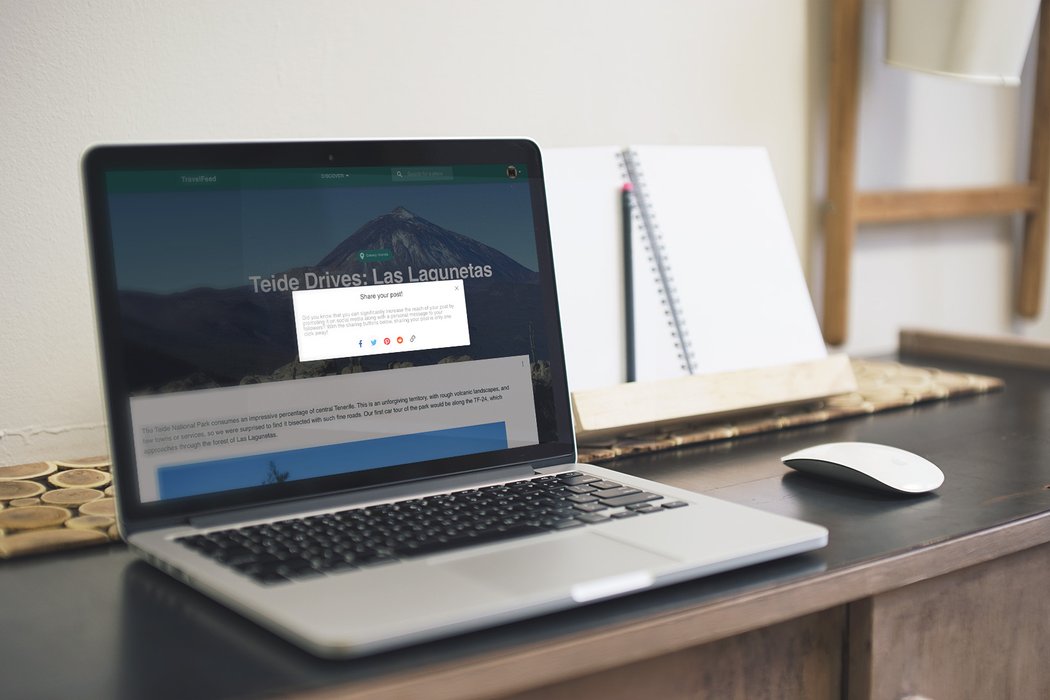 After spending so much time writing your article, adding photos and videos, why not share your posts with your social media followers? After you hit that publish button via one of our editors, we're going to redirect you now to your published post where you get prompted to share this hot off the press article with your followers. We provide easy to use social media buttons to do so.
---
New Article Sidebar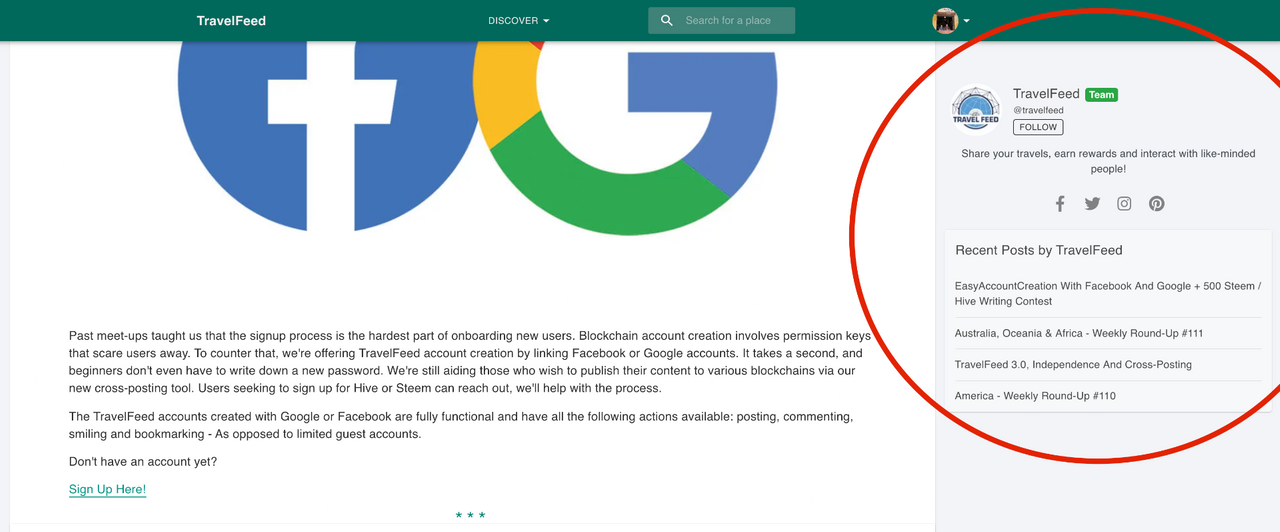 We're giving your profile now extra exposure, any of your article pages now sports a sidebar highlighting your profile (with links to your social media accounts. You can update those links via the dashboard and the profile tab on the left hand side).
We also added a mini map if you pinned your article and a list of your recent posts on that sidebar.
---
New Article Layouts
We also gave the article page a general facelift, beautifying how we displaying quotes, article dividers and image captions. Making it easy on the eye when consuming travel content.
---
Recommended Articles Feature Update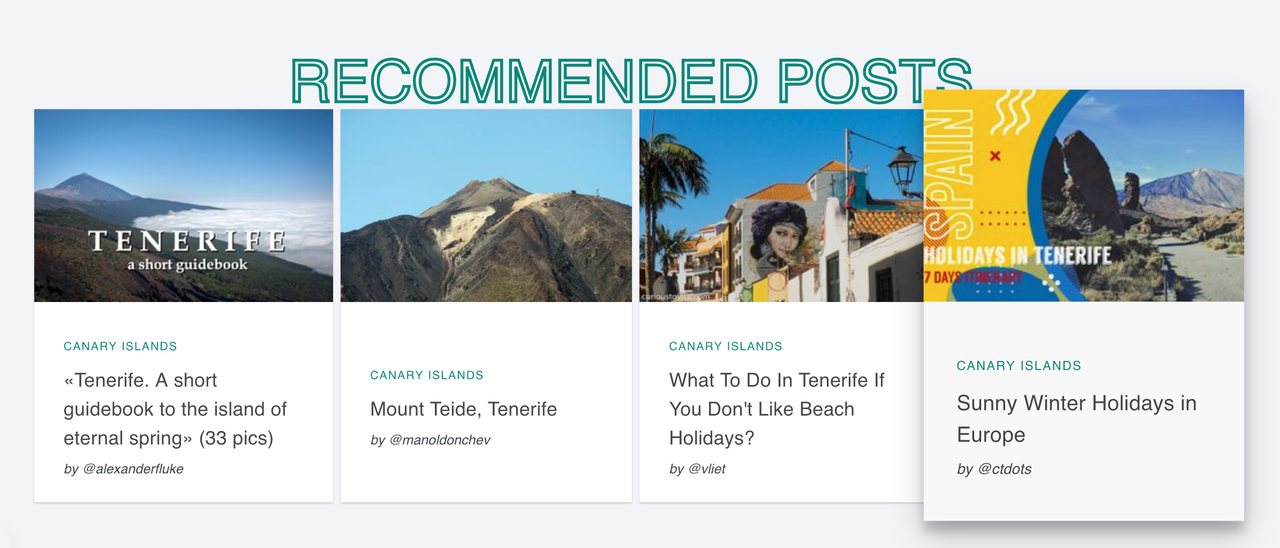 On the very same article page but towards the end you'll find an updated recommended articles feature. You'll find now 4 tiles with photos and an excerpt of articles related to the current article the user is viewing. When hovering over these tiles, they will pop out making it irresistible not to click on them.
---
Friendly Copyright Reminder
Please revise our minimum posting requirements. In general we encourage our users to use their own texts, images and videos but we don't mind if you help yourself with copyright free images, quotes from wikipedia and such, to underline or enhance your article. But please don't forget to link to your sources or your article might bet blacklisted or worse, your entire account.
---
Changelog
v3.3
New Features:
Improved map

Filtering
Map cards
Community and language maps

Curation tool
Bug fixes:
Different sort options for communities
Map pins fix
Show location badge only if location title exists
Location category is not restored when editing post
Google news rss feed images
Proxy rss feed images
Fix SimilarPostCard zoom in bug
Fix reply buttons width
v3.2
New features:
Newly designed post page

More whitespace
Sidebar shows author profile (with social media), post location and recent posts
Newly designed recommended posts
Newly designed post components (quote, divider, image captions..)
Improve image sizing

New theme for front page sidebar
Social share dialog after publish
Dashboard design improvements

New Dashboard bottom navigation (mobile-only)
Improvements:
Various hardening measures
Tweemoji language selection flags in editor (fixes missing windows support for unicode country flag emojis)
Deliver GIFs through image proxy
Move language picker from advanced to general editor
Don't render empty blocks
Fix too high iframes on mobile
Add rss image
Fix UsernamePicker input issues
---
Winners of This Week's Round-up
And with all this exciting news, we don't want to forget to highlight our three favorite TravelFeed.io posts from this week. The rewards will go to the first three places as follows: 1st place - 14 STEEM or Hive, 2nd place - 7 STEEM or Hive and 3rd place - 3 STEEM or Hive.
We'll pay out the currency which has the highest USD value on given payout day.
The thumbnails are directly linked to the original posts. Please, click on the image and enjoy the read!
---
---
---
---
Join TravelFeed!
Are you not on TravelFeed yet? We invite you to check out TravelFeed.io and to join over 1000 travelers on our Discord community. We're also looking for one more curator to join our team.
We're in Beta and continuously improve TravelFeed, meaning that there are still some bugs. If you notice anything or have feedback for us, please don't hesitate to contact us on Discord, leave a comment or open a bug report on Github!
Consider Delegating To Us
Once we launch our token, there will be a generous airdrop to delegators. Your delegation does not only supports the growth of this incredible project, but also helps the entire travel community. Our voting power is fully used for curation of the best TravelFeed posts. Feel free to use the following links according to the amount you would like to delegate to @travelfeed, or head to our Support Us page to delegate a custom amount with the click of a button.
Delegate Hive Power
100 HP | 250 HP | 500 HP | 1000 HP
2500 HP | 5000 HP | 10000 HP
15000 HP | 25000 HP
50000 HP
Delegate Steem Power
100 SP | 250 SP | 500 SP | 1000 SP
2500 SP | 5000 SP | 10000 SP
15000 SP | 25000 SP
50000 SP
We'd like to thank every single delegator who believes and trusts in us.