Hello from SteemFest⁴,
We're having a blast here in Bangkok, catching up with fellow Steemians, making new connections and finding out about so many cool things concerning the blockchain, hello there sexy SMTs and Steem Communities!
The last three days have been a lot of fun but also very exhausting. So today just a quick update.
On Friday we shared some exciting news with the Steem community at SteemFest⁴ during our State of the Apps presentation and wanted to share them with you in case you haven't caught the live stream. Without any further delay, these are the two big announcements.
TravelFeed Android App
Head over to the Google Play Store and download our all fresh and new Android app. This is the most convenient way to access TravelFeed on your mobile directly from your homescreen and thanks to push notifications, you will never miss out on what is happening.

Vote for our Witness
We just launched our witness server. Steem has enabled us to grow an amazing community and launch an awesome platform, we want to give back and support the decentralization of this blockchain as a reliable block producer.
We have published large parts of our code open source, supporting other projects building on Steem and recently we have been approached by multiple projects to support them in setting up EasySignUp and EasyLogin so that Steem can be easy for anyone. We believe that as a growing platform, we are a valuable asset to the Steem Blockchain.
Please consider voting for us as a witness. If you're not sure how to do that, it's easy: Head over to our Support Us page and hit the witness voting button to vote with Steem Keychain, or Steemconnect if you are not a Keychain user. Alternatively, use this Steemconnect link or head over to the Steemit Wallet and enter travelfeed in the box:
Our Presentation at Steemfest⁴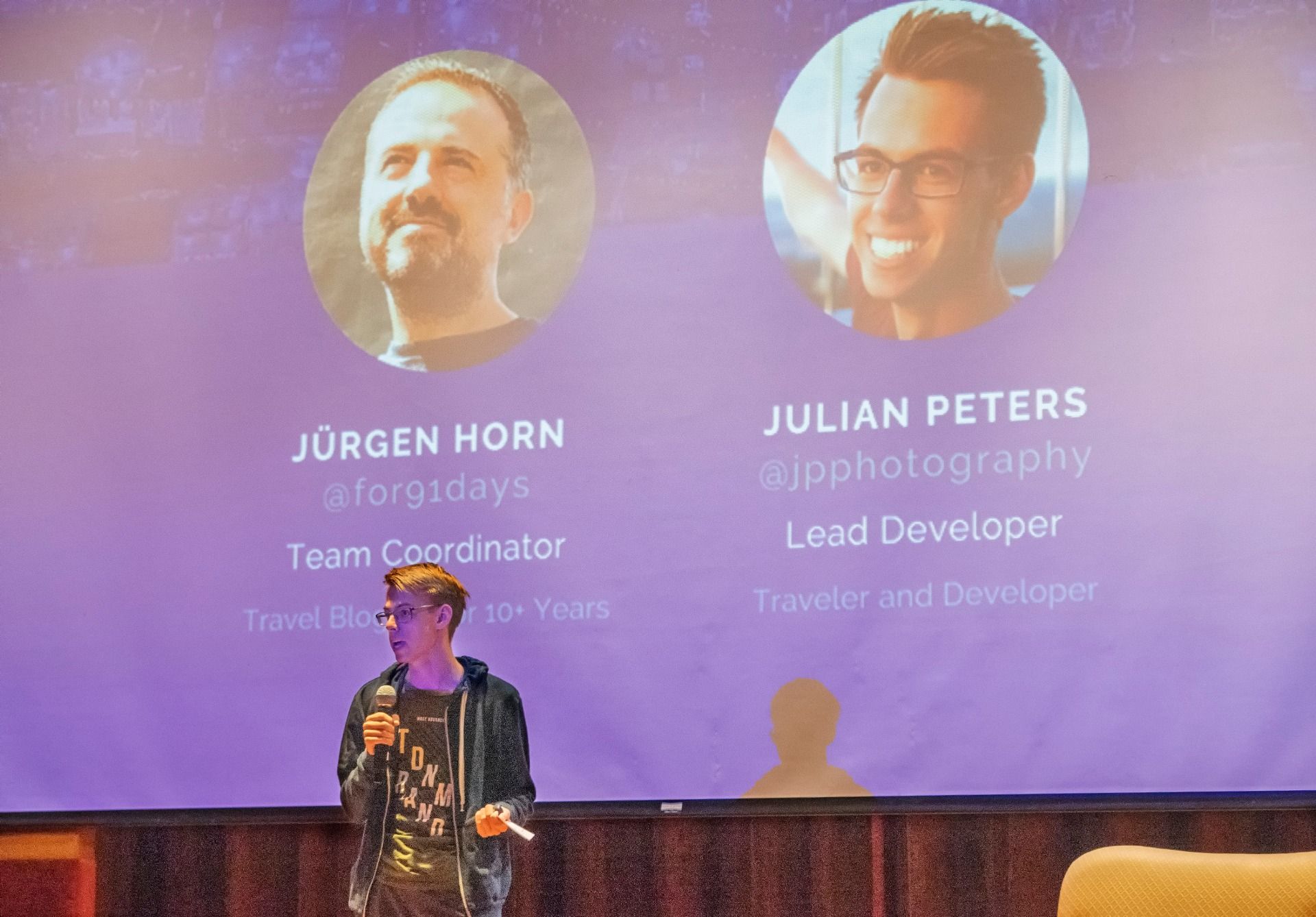 In case you missed our presentation, this is your chance to watch the recording of the livestream:
How to Get Involved?
Join the TravelFeed Community! We invite anyone who's interested in travel to check out TravelFeed.io and to join our over 900-strong community on Discord. We're also looking for one more curator to join our team.
As mentioned above, we ❤️ Open Source: We are proud to make TravelFeed fully Open-Source, and support other communities on Steem who want to build on our code, which can be found on Github. We're still looking for contributors who want to work with us on the future of TravelFeed. We're in Beta and continuously improving the software, meaning that there are still some bugs. If you notice anything or have feedback for us, please don't hesitate to contact us on our Discord, leave a comment or open a bug report on our Github!
Consider Delegating To Us
Your delegation not only supports the growth of this incredible project, but also helps the entire travel community on the Steem blockchain. Once we launch our token, the airdrop to delegators will be based on the amount of SteemPower delegated and your share of the total delegations for each day delegated. This means an advantage for early investors delegating now while our total delegations amount is only 135k SP: a number that we expect to be much higher in the near future. Our Steem Power is fully used for curation of the best TravelFeed posts and we provide temporary delegations of 15 SP to accounts created through us, to help with resource credits. Feel free to use the following links according to the amount you would like to delegate to @travelfeed:
100 SP | 250 SP | 500 SP | 1000 SP
2500 SP | 5000 SP | 10000 SP
15000 SP | 25000 SP
50000 SP
And again, we'd like to thank every single delegator who believes and trusts in us. If TravelFeed becomes as successful as we are confident it will be, delegating to us is probably the investment with the highest ROI on Steem right now.
Winners of This Week's Round-up 
And with all this exciting news, we don't want to forget to highlight our three favorite submissions from this week. The rewards will go to the first three places as follows: 1st place - 14 STEEM, 2nd place - 7 STEEM and 3rd place - 3 STEEM.


The thumbnails are directly linked to the original posts. Please, click on the image and enjoy the read!


The 1st Place
My best shots of BUDAPEST [EN/DE]
written by @travelshots
This photo spot in front of the Liberty Bridge offers space for only one tripod. The first two times, when I wanted to take pictures there at blue hour, it was already occupied. The third time I came already before sunset to make sure that I could finally implement my idea of this Photoshop composition, which consists of two single shots.

---
The 2nd Place
Four years ago I moved into a School Bus: Here's why.
written by @skoolielove
How would you react if your kid called you one day and said "I'm buying a bus, can I park it at your house and will you help me build it into a tiny home?" You might think your kid lost their mind. Not my parents. They opened their doors and welcomed me with open arms. I am grateful for their hard work and constant support.'

---
The 3rd Place
A photo collection from Chobe National Park in Botswana.
written by @vcclothing
We are super excited for this adventure and I just went through the photos from last new year's trip to Chobe National Park in Botswana Africa. Where we camped in the nature in Chobe national Park, which I would like to share with you.