TravelFeed, your number one curation project for high-quality travel content, has stepped up the game with the launch of our own platform back in June, 2019.
You can read about our Beta announcement post for more info. With that in mind, our participation criteria has suffered some changes to grant better visibility and greater rewards for our amazing travel writers.
We consider all posts submitted to the TravelFeed communities, whether authored through TravelFeed.io or other Steem dApps, however, posting through TravelFeed.io brings extra benefits.
Starting from March 2020, we will no longer consider posts submitted through the #travelfeed tag.
Why should you use TravelFeed.io and the TravelFeed communities? Because it will give you more visibility and a chance to benefit from our boosted curation. This will result in greater rewards, a better reputation and more followers! More information about that down below!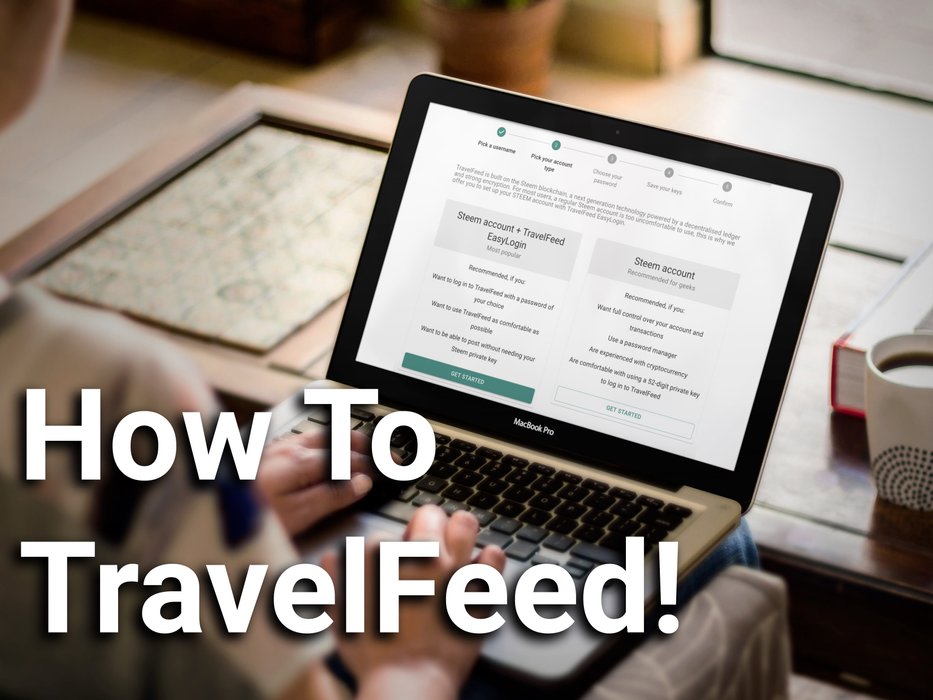 If you want to post either on Travelfeed.io or in the TravelFeed communities, please check first that your post fits our criteria:
Only original content;
English (or bilingual, no automated translation tools accepted);
At least 250 words of actual content in English, excluding footers, captions, citations etc.;
Proper sourcing if you are using any media that are not your own;
Only travel-related content.
It is for you to decide how to accessorize the post (images, videos, gif, styling, etc.).
Posts that do not fit these criteria will not appear or be removed from travelfeed.io and are not eligible for curation.
The new rewards distribution and why you should use TravelFeed.io:
Every day, our content team reviews all new posts and assigns them a quality score. Based on this score, an upvote percentage is calculated. If you are posting through TravelFeed.io instead of other Steem interfaces, your upvote will double!
Every reviewed post has a chance to be featured in our daily round-ups. Rewards are shared between featured authors (through beneficiaries). Only posts published through TravelFeed.io are eligible for this.
Extra upvotes will be given to genuine comments published through TravelFeed.io, you'll have a chance of receiving an upvote of up to 15% if there is enough voting power.
Please note, that using other frontends to edit your post after publishing with TravelFeed.io will mean that you are not eligible for the perks. Please only use TravelFeed.io to publish and edit your posts if you would like to enjoy the benefits.
Posting through TravelFeed.io will also give you access to our EasyEditor where you can craft incredible posts without having to know HTML. You can add extras such as cool embeds and a post location with once click.
We curate with a constantly growing Steem Power stack, so using TravelFeed pays off! We are excited for your travel stories, guides and diaries!
Note: Any plagiarism or repeated tag abuse will be reported to @steemcleaners. If you discover any plagiarism or tag abuse, please use the report function on TravelFeed.io (three-dot-menu on the top right of every post).
Consider Delegating To Us
Your delegation not only supports the growth of this incredible project, but also helps the entire travel community on the Steem blockchain. Once we launch our token, the airdrop to delegators will be based on the amount of SteemPower delegated and your share of the total delegations for each day delegated. This means an advantage for early investors delegating now while our total delegations is still around 100k SP and increasing fast. Our Steem Power is fully used for curation of the best TravelFeed posts and we provide temporary delegations of 25 SP to accounts created through us, to help with resource credits. Feel free to use the following links according to the amount you would like to delegate to @travelfeed:
100 SP | 250 SP | 500 SP | 1000 SP
2500 SP | 5000 SP | 10000 SP
15000 SP | 25000 SP
50000 SP
And again, we'd like to thank every single delegator who believes and trusts in us. If TravelFeed becomes as successful as we are confident it will be, delegating to us is probably the investment with the highest ROI on Steem right now.
Also, don't forget to follow our curation trail on Steemauto.
Any questions? Don't hesitate to ask for help — we are here to help!