We want to take TravelFeed.io to the next level, but before we can do that, we need to sort out some legal bureaucracy and finally make a decision as to what crypto friendly country we would like to register our company. All that has to happen before the release of our SMT.
As for now, the countries we would consider are Georgia, Singapore and the Bermudas. But, since we're dabbing in a pretty new territory it's hard to research, making us hesitant to draw a final decision. Then, of course, there is the entire cost aspect that comes with taking this big step.
But we're on the ball and before we can accept any further investments besides delegations, sign up for affiliate and partner programs, we need TravelFeed.io to be a legal company.
Furthermore, besides all the legal bureaucracy, we're always working on improving the platform. In today's announcement we have many changes to the UI, to make using TravelFeed.io an even smoother experience.
---
New Sticky Bar And Voting Slider 😍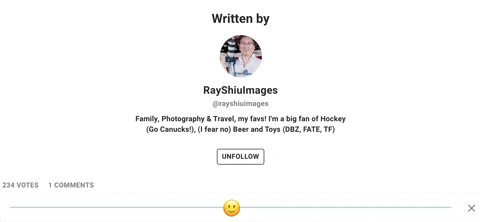 After talking to several new users who didn't understand the meaning of our airplane-icon voting button, we decided to completely reinvent the call-to-action bar. The new action bar that lets you easily leave comments, save the article to your favorites, gives you an indication of post popularity and then there is a smiley face! Click on it and the new happy vote slider will pop up. Move the slider to the desired voting power, release and BOOM your vote has been cast.

Also, when reading posts, the action bar is now sticky to the bottom of your screen, meaning that you can vote or even write a comment while scrolling through the post!
Give it a try!
(A big thank you to @captainxcaptain giving us the idea for this slider)
---
Three Dotted Menu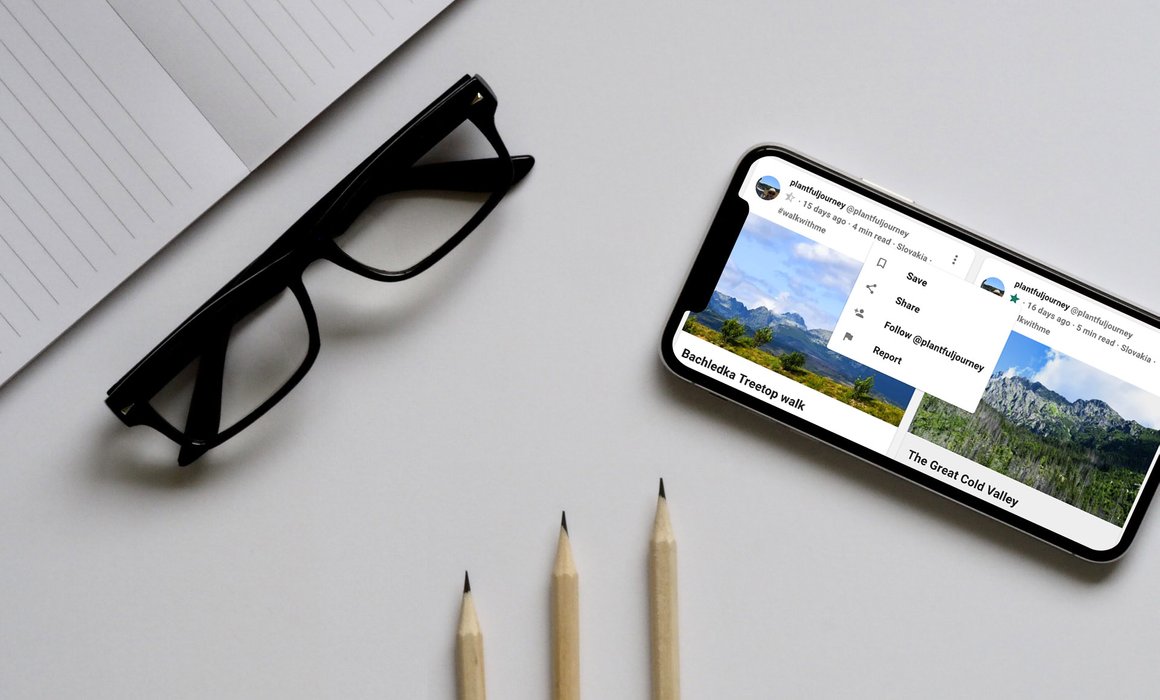 Also, on your feed and any article, you'll find a new three dotted menu. It gives you quick access to follow or unfollow a fellow user, easy social media sharing (it's still the best way to reach fellow travelers outside the platform) and if you head over to your own post you'll find a post edit button as well. Since the amount of articles being submitted to TravelFeed.io are growing by the day we depend on you to report posts and comments which infringe on copyright, someone else's identity or that are just straight up Spam. When you report please pick a reason and write a short note and / or point us to the original source of plagiarized content. All reports will be evaluated by our content team.
---
TravelFeed Articles Interlinking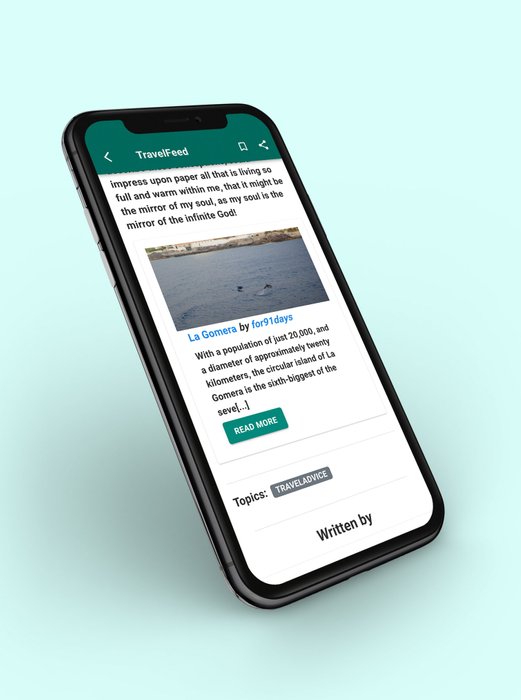 Interlinking is the key to good SEO and it helps increasing engagement, which results in keeping readers on your blog and on the platform. When you head over to our editor, you'll find a new link icon. This new feature won't work with links pointing outside the platform, but when you submit a TravelFeed.io link, real magic happens. The Travelfeed link of an article will be turned into a widget, a clickable box, with a mini thumbnail and an excerpt. Perfect for interlinking post series of yours, or adding value to your posts by providing your readers with additional information from other TravelFeed.io blogs.
Keep in mind that on other Steem frontends it will be displayed as a placeholder.
This is the first of its kind component we're introducing and we have plans to implement many more widgets like this, such as maps, reviews, in article hostel booking and many more.
These widgets are going to be true clickbait, which nobody can resist clicking.
---
Google AMP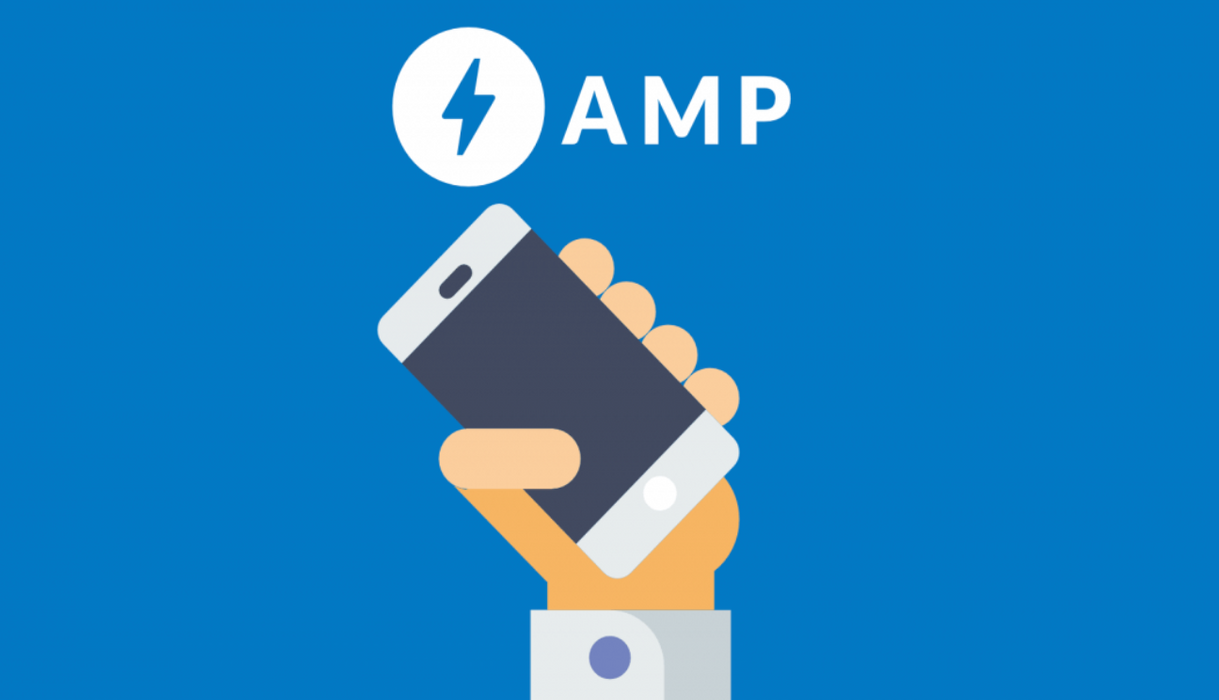 All of our TravelFeed.io posts are now AMP compliant, this means that our posts will almost instantly load on mobile devices when loaded from Google. On top of that, Google is treating AMP pages preferably in search results, giving your content a big boost on their rankings.
---
Changelog
New Features
Emoji voting slider

Hugely improved usability and call-to-action, based on community feedback
Sticky voting slider on posts: Write comments & vote while reading
Three-Dot-menu with advanced functions (share, follow author, report post, edit own posts..)
Option to downvote

AMP support for posts and structured data for improved search engine presence
Link other TravelFeed posts using the link tool in EasyEditor. Groundwork for implementing other custom post components with placeholders for other Steem apps
Bug fixes & minor improvements
Easier EasySignUp based on meetups feedback
Improve thumbnail sizes
Improved "read more"-cards styles
Hide image captions for non travelfeed posts -> avoid incorrect subtitles for posts from other dapps, but users need to make their edits through TravelFeed to preserve them
Added noindex header for some pages and testing builds
Fix: Maintain item order when editing newsletter, disable title editing
Add indicator for failed scheduled posts
Only feature curated introduceyourself posts
Open links in editor in new tab
Show location info on PostContent subheader, improve app icon loading
New indicator for curated posts an app posts ("TravelFeed original")
Fix: Ping backend only on successful publish/account update
Improve added preview comments
Change success message for EasyLogin comment publish
Shorten reply permlinks
Remove obsolete vote slider settings
Dependency and engine updates
Node 12 brings performance improvements
Editor.js with several small improvements
How to Get Involved?
Are you not on TravelFeed yet? We invite you to check out TravelFeed.io and to join our over 900-strong community on Discord. We're also looking for one more curator to join our team.
As mentioned above, we ❤️ Open Source: We are proud to make TravelFeed fully Open-Source, and support other communities on Steem who want to build on our code, which can be found on Github. We're still looking for contributors who want to work with us on the future of TravelFeed. We're in Beta and continuously improving the software, meaning that there are still some bugs. If you notice anything or have feedback for us, please don't hesitate to contact us on our Discord, leave a comment or open a bug report on our Github!
Consider Delegating To Us
Your delegation not only supports the growth of this incredible project, but also helps the entire travel community on the Steem blockchain. Once we launch our token, the airdrop to delegators will be based on the amount of SteemPower delegated and your share of the total delegations for each day delegated. This means an advantage for early investors delegating now. Our Steem Power is fully used for curation of the best TravelFeed posts and we provide temporary delegations to accounts created through us, to help with resource credits. Feel free to use the following links according to the amount you would like to delegate to @travelfeed:
100 SP | 250 SP | 500 SP | 1000 SP
2500 SP | 5000 SP | 10000 SP
15000 SP | 25000 SP
50000 SP
And again, we'd like to thank every single delegator who believes and trusts in us. If TravelFeed becomes as successful as we are confident it will be, delegating to us is probably the investment with the highest ROI on Steem right now.
---
Winners of This Week's Round-up
And with all this exciting news, we don't want to forget to highlight our three favorite TravelFeed.io posts from this week. The rewards will go to the first three places as follows: 1st place - 14 STEEM, 2nd place - 7 STEEM and 3rd place - 3 STEEM.
The thumbnails are directly linked to the original posts. Please, click on the image and enjoy the read!
---
---