Happy Friday everyone! Right before the weekend we wanted to roll out some more features and enhancements. But before we share all the new goodies with you we would like to ask: Are you going to be at Steemfest in Bangkok? Yes? And are you staying a bit longer in Thailand afterwards? Yes?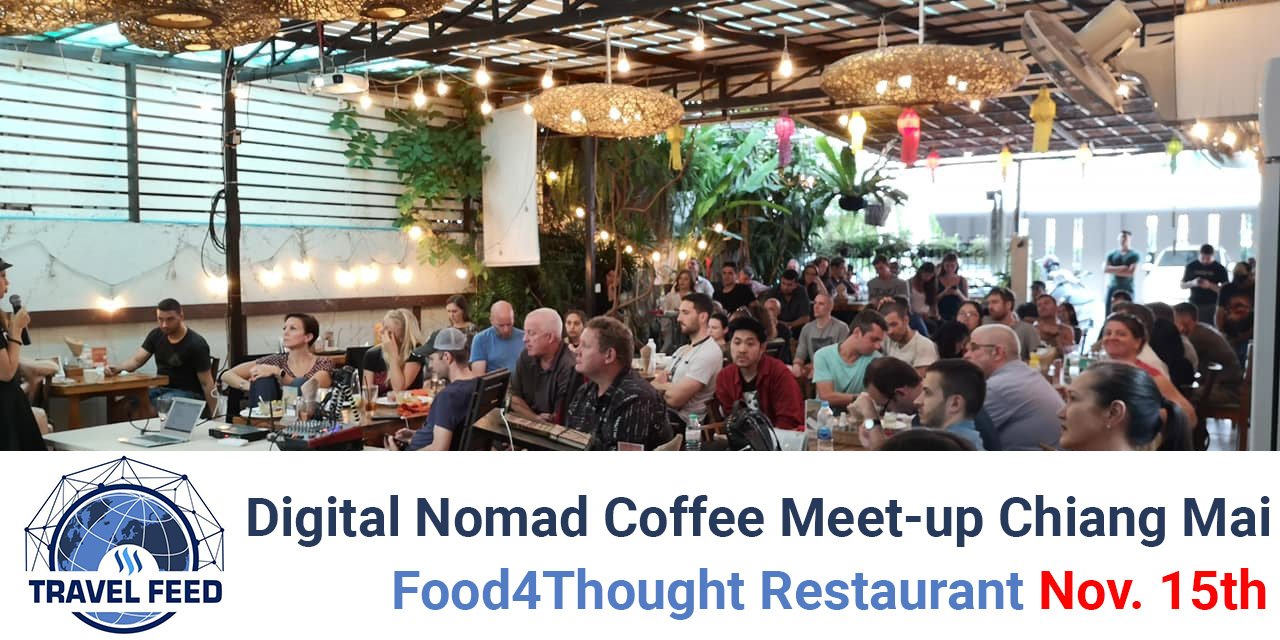 Then you should catch one of our post Steemfest Meetups, click on the links below for more information: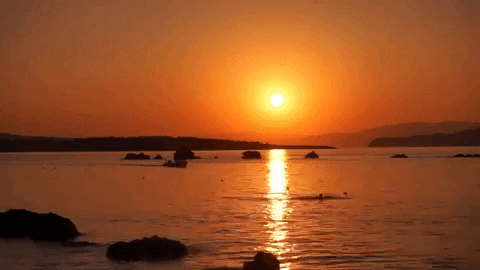 One Gif Says More Than A Thousand Words
No, this doesn't mean that, when you're posting a gif to your TravelFeed.io post, the minimum required word count of 250 won't apply anymore. The rule is still in place, however you can use animated gifs now to enhance your posts. By the way, it's super easy to do so, you can either upload the gif as a file via our editor or you can just post the url to a gif into your post and our editor is automatically embedding it then. This also means that you can now leave gifs as comment.
Subdestination Popup
You're probably familiar with subdestination on a the location page, we decided to present them to you in a cleaner way instead of just listing them. You can now press the "Popular In..." button and a submenu will pop up with further destinations within that specific location.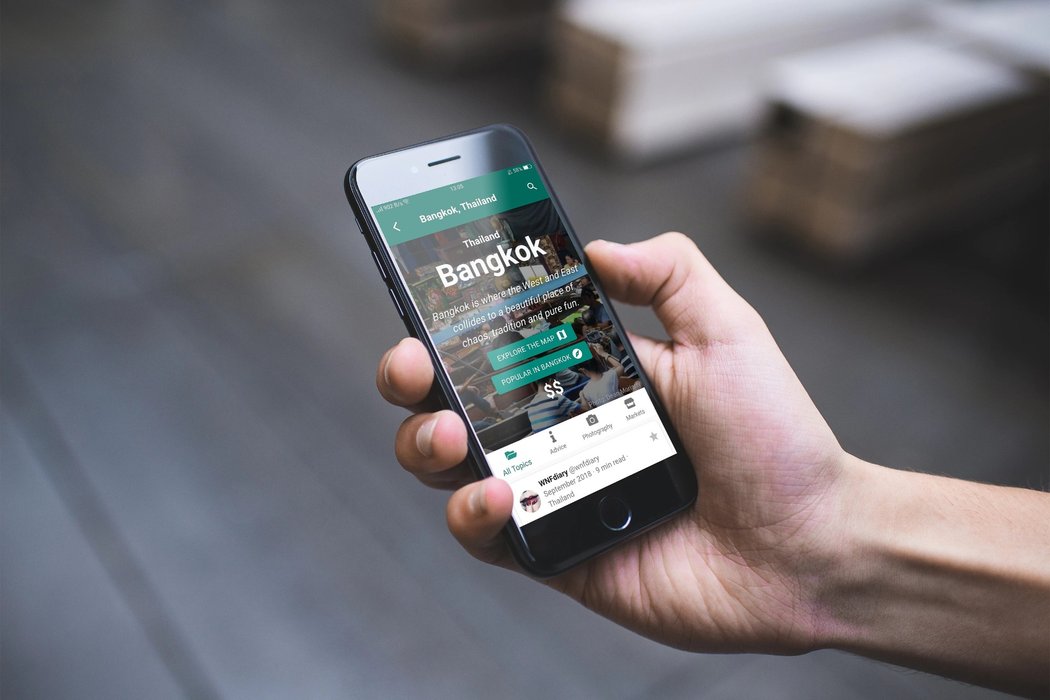 Location Topics
We're starting to roll out some additional topics to some locations. Head over to the Bangkok destination page for example and you'll notice new icons to further filter the content available on that city. For now you have the option to receive more specific Bangkok articles for these topics:
Advice
Photography
Markets
You have the possibility to add up to 10 tags (please keep in mind that only the first 5 tags are actually indexed on the Steem Blockchain) when you publish a post, we know there are many tribes out there but please consider tags reflecting your actual content. This will give your article much more exposure within our platform, considering the implementation of the new location topics and other content discovery features.
Location Maps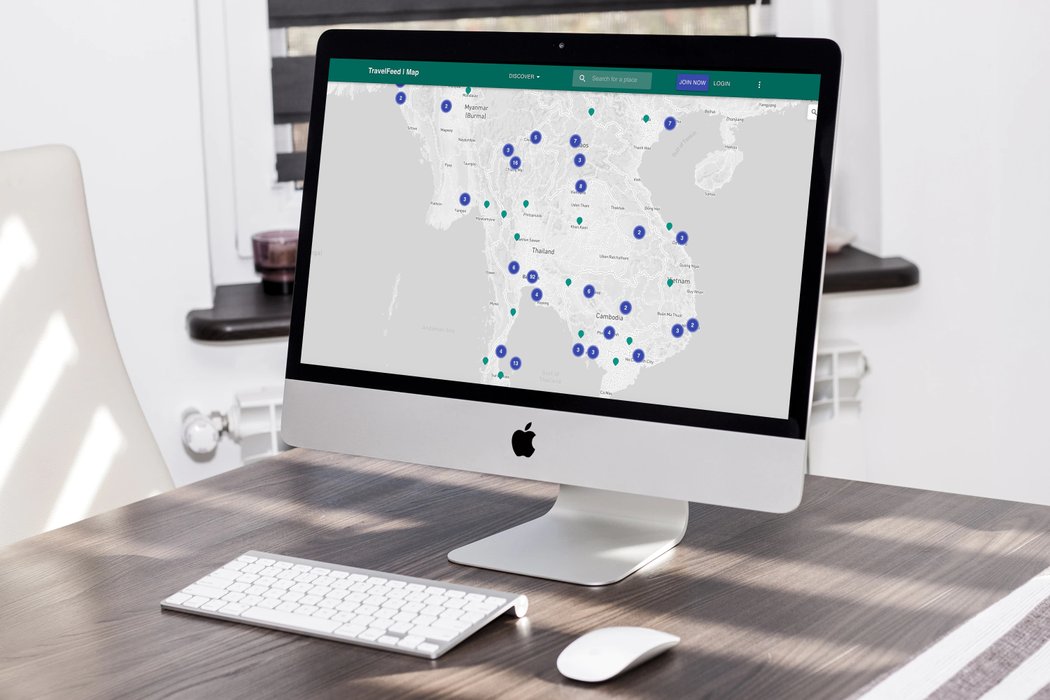 You'll now see a map button on the destination pages, when clicked it will open our map of that destination, giving you an overview of all the articles about that country or place on TravelFeed, 0pinned to the specific location.
New Voting Slider and Editor for Non-Steemians
Our voting slider is much more precise now, down to the exact decimal if you like. If you think an article is worth a 6.6 vote, you can give that exact vote! To activate the precision slide voter, head over to your settings on on your dashboard on TravelFeed.io to activate this feature.
For users onboarded outside of the Steem Blockchain we simplified the editor by leaving out Steem specific features by default, for example by not showing the option to set a beneficiary. These options can be enabled in the settings on demand. This will minimize confusion for new users not familiar with the Steem ecosystem.
Changelog
New Features
New location pages:
Map button

Subdestinations as dropdown button
Topic filtering
Bug fixes and minor improvements
Enable support for animated GIFs - thanks @justinparke for the suggestion!
Save cookie acceptance on server for logged in users
Better location search results
Added options to enable high precision voting slider, hide advanced editor options (default for accounts created with EasySignUp)
Fix primary tag added again when editing post
Don't resize location details header image uploads
All changes on Github.
That's it for now! Thank you for reading up on our news and as always please find us on our Discord Server to let us know about bugs you encountered or ideas you might have.
How to Get Involved?
Join the TravelFeed Community! We invite anyone who's interested in travel to check out TravelFeed.io and to join our over 900-strong community on Discord. We're also looking for one more curator to join our team.
We ❤️ Open Source: We are proud to make TravelFeed fully Open-Source, and support other communities on Steem who want to build on our code, which can be found on Github. We're still looking for contributors who want to work with us on the future of TravelFeed. We're in Beta and continuously improving the software, meaning that there are still some bugs. If you notice anything or have feedback for us, please don't hesitate to contact us on our Discord, leave a comment or open a bug report on our Github!
Consider Delegating To Us
Your delegation not only supports the growth of this incredible project, but also helps the entire travel community on the Steem blockchain. Once we launch our token, the airdrop to delegators will be based on the amount of SteemPower delegated and your share of the total delegations for each day delegated. This means an advantage for early investors delegating now while our total delegations amount is only 137k SP: a number that we expect to be much higher in the near future. Our Steem Power is fully used for curation of the best TravelFeed posts and we provide temporary delegations of 15 SP to accounts created through us, to help with resource credits. Feel free to use the following links according to the amount you would like to delegate to @travelfeed:
100 SP | 250 SP | 500 SP | 1000 SP | 2500 SP | 5000 SP | 10000 SP | 15000 SP | 25000 SP | 50000 SP
And again, we'd like to thank every single delegator who believes and trusts in us. If TravelFeed becomes as successful as we are confident it will be, delegating to us is probably the investment with the highest ROI on Steem right now.
Winners of This Week's Round-up 
And with all this exciting news, we don't want to forget to highlight our three favorite submissions from this week. The rewards will go to the first three places as follows: 1st place - 14 STEEM, 2nd place - 7 STEEM and 3rd place - 3 STEEM.


The thumbnails are directly linked to the original posts. Please, click on the image and enjoy the read!


The 1st Place
Walking Through The Big Apple
written by @dtorrent
Manhattan, which is where most people think of when they hear "New York", is know for the hundreds of sky scrapers and broad, long and parallel streets. Some may be surprised, however, by some of the old gems hidden under that concrete jungle skyline.

---
The 2nd Place
Peleș Castle, a Transylvanian tale come to life
written by @haydae
By the looks of the crowd, the Peleș castle seemed high on every Romanian's bucket list and we could understand why as soon as we saw it, which wasn't until we were worthy though. The parking lot was located below the actual building and we first had to walk a steep pathway across the forest until we managed to get a glimpse of the castle, bit by bit.

---
The 3rd Place
Escaping LAX for a day: Bus roulette and vegan restaurants
written by @choogirl
LAX is an interesting place after midnight. Most of the travellers have gone except for the ones with early morning transfers who've decided to (not) sleep there rather than pay LA's ever-increasing hotel costs. Then there are the homeless people. These people seem to turn up early in the evenings via the free shuttle (which I'll get to) and settle in for the night. Despite the freezing airconditioning, they come prepared with blankets and there are quite a lot of them.