Where did last week go? It feels like we pushed out the latest updates just yesterday! Let's dive right into the TravelFeed.io improvements before the next updates catch up. As always though, we depend on your feedback and ideas to make TravelFeed an even better place for travel content producers and consumers. Get in touch with us via our Discord server.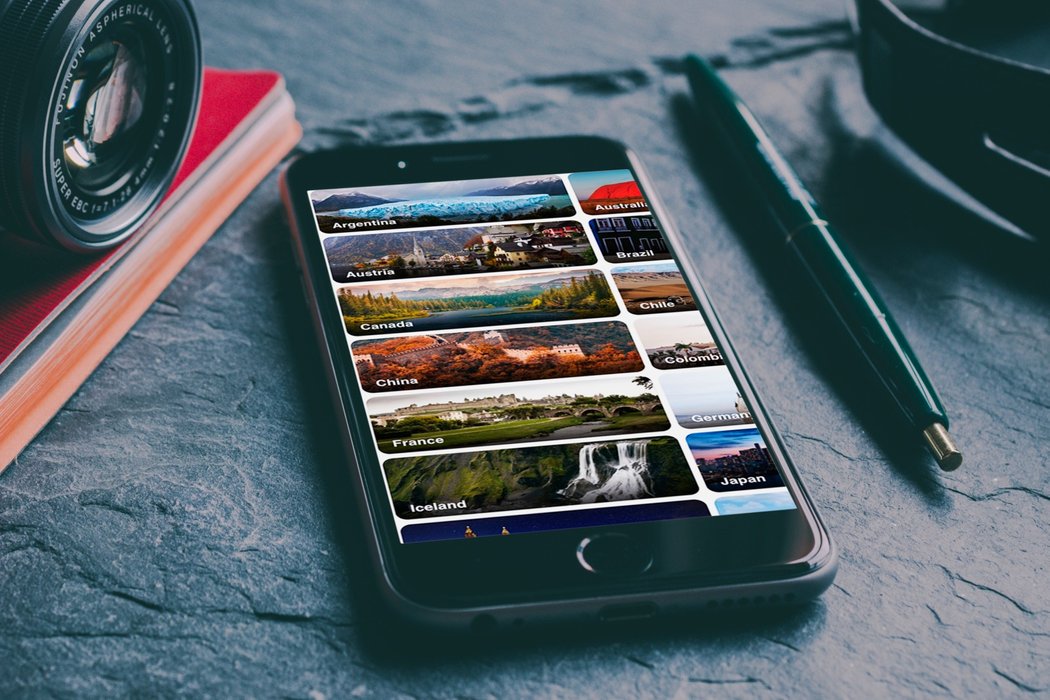 New Destination Tiles
Right now, TravelFeed is mostly being used to publish travel articles, but that's not enough to succeed. We need to attract users who come to read about travel, learn about the blockchain and then eventually decide to sign up for an account to actively participate via comments or even blogging.
With that objective in mind, we've implemented new features on the top headbar. Now, when you click on Discover, a window will pop up offering you options to browse either popular topics, popular countries or popular places, adding to the existing links to our map and random destination features. The new popular discover tabs will resolve into clickable tiles to help users find travel articles they're interested in.
This is the product of curators now being able to easily edit location or topic based pages, add images and text and they have the option to feature them on said Discover feature. Only visible on our backend.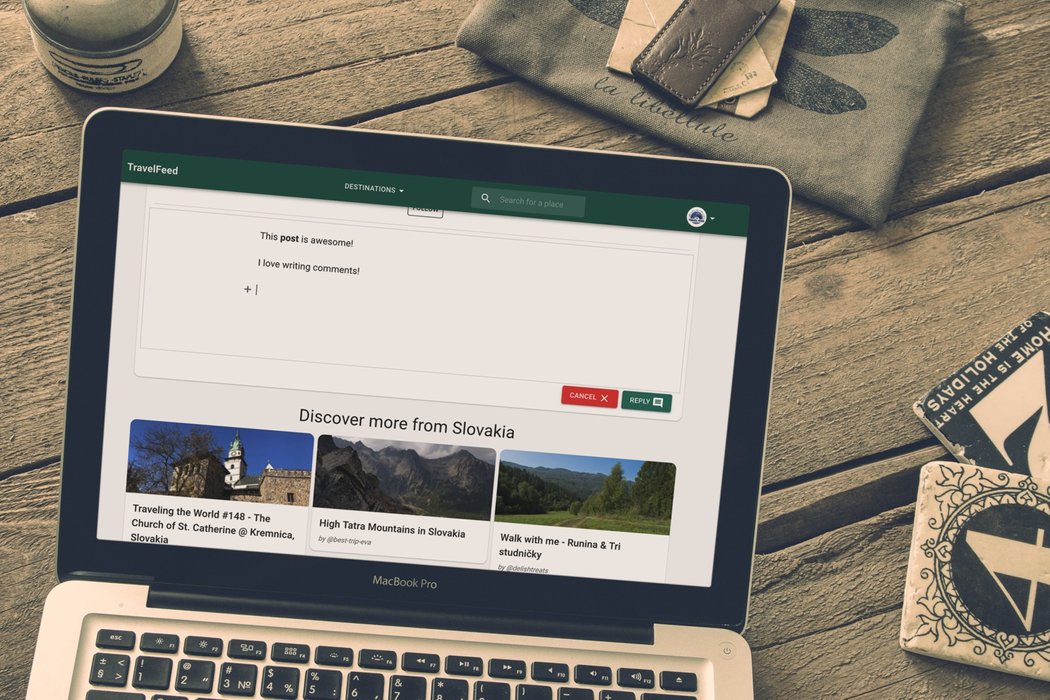 New Comment Editor
We've implemented the same editor you're used to from writing articles on TravelFeed to the comment field. You can now add links, images, set text to bold for example. You can now totally pimp up your comment game and if you do that via TravelFeed.io you might receive a small upvote from us if you're doing so.
Explore nearby posts on the map
We have updated the post map, it now links to an extract of the world map featuring nearby posts.
Please consult our changelog further down for more updates.

The Winner Of Our Steemfest Ticket Giveway
A big thank you to everyone who opted in to participate in our Steemfest Ticket + Accomodation Giveaway. And also a big thank you to @blocktrades and @andomadsoul for making this giveaway possible.
There can only be one winner and without further ado ……..
@JOYTHEWANDERER , YOU WON!
We're looking forward to congratulate you in person in Bangkok!
Livestream of drawing the winner.
Post SteemFest Meetups
As a reminder, @jpphotography, @for91days and @worldcapture of the TravelFeed Team will host three post Steemfest meetups.
If you're in Bangkok or Chiang Mai right after Steemfest, please take note of these days: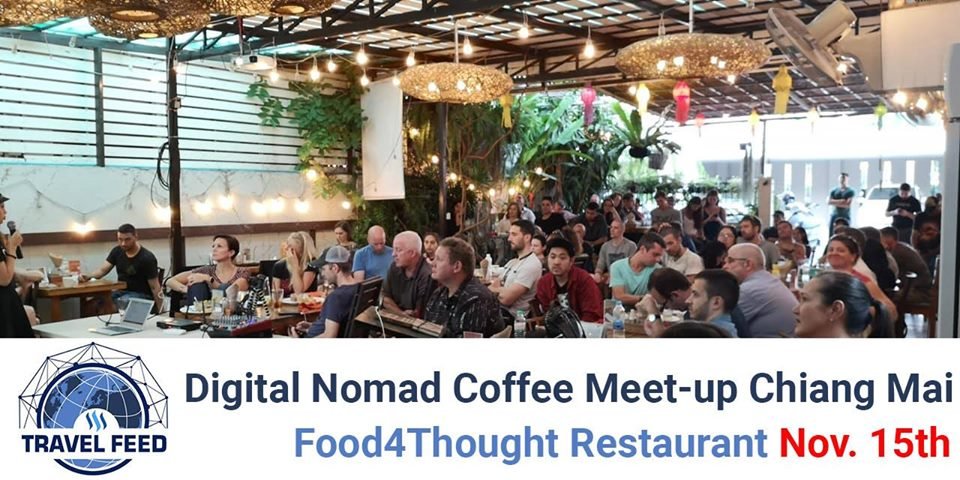 Changelog
Major improvements
Implement location and tag detail editor for curators: Tags and locations can now have manually set descriptions and images
New comment editor, fixing several problems (thanks @hangin for reporting)
Replace destinations menu with new discover menu, featuring selected destinations and topics with images
Replace dynamic post map with static map with a link to the large dynamic map to explore nearby posts
Minor improvements and bug fixes
Fix some images not loading - thanks @nickyhavey for reporting
Tags moved to /topics, instead of different urls (/favorites, /hot...) there's just one with the TravelFeed sorting algorithm
Disable lazy load for profile avatar
Change canonical links to match new Steem standard
Fix uncapitalized country names
Fix popup nav cut off on screens with small height, make scrollable
Review all changes on Github: v2.1.1 and v2.2
How to Get Involved?
Join the TravelFeed Community! We invite anyone who's interested in travel to check out TravelFeed.io and to join our over 900-strong community on Discord. We're also looking for one more curator to join our team.
We ❤️ Open Source: We are proud to make TravelFeed fully Open-Source, and support other communities on Steem who want to build on our code, which can be found on Github. We're still looking for contributors who want to work with us on the future of TravelFeed. We're in Beta and continuously improving the software, meaning that there are still some bugs. If you notice anything or have feedback for us, please don't hesitate to contact us on our Discord, leave a comment or open a bug report on our Github!
Consider Delegating To Us
Your delegation not only supports the growth of this incredible project, but also helps the entire travel community on the Steem blockchain. Once we launch our token, the airdrop to delegators will be based on the amount of SteemPower delegated and your share of the total delegations for each day delegated. This means an advantage for early investors delegating now while our total delegations amount is only 137k SP: a number that we expect to be much higher in the near future. Our Steem Power is fully used for curation of the best TravelFeed posts and we provide temporary delegations of 15 SP to accounts created through us, to help with resource credits. Feel free to use the following links according to the amount you would like to delegate to @travelfeed:
100 SP | 250 SP | 500 SP | 1000 SP | 2500 SP | 5000 SP | 10000 SP | 15000 SP | 25000 SP | 50000 SP
And again, we'd like to thank every single delegator who believes and trusts in us. If TravelFeed becomes as successful as we are confident it will be, delegating to us is probably the investment with the highest ROI on Steem right now.
Winners of This Week's Round-up 
And with all this exciting news, we don't want to forget to highlight our three favorite submissions from this week. The rewards will go to the first three places as follows: 1st place - 14 STEEM, 2nd place - 7 STEEM and 3rd place - 3 STEEM.


The thumbnails are directly linked to the original posts. Please, click on the image and enjoy the read!



The 1st Place
Shaka's Travel Book - Visiting Silves, the Former Capital of the Algarve (Part 1)
written by @shaka
At the inviting town house square I took a seat and once again inspected my travel guide. I found out that the day of my visit coincidentally fell on a traditional city holiday and thus all shops and most of the restaurants were closed. So almost no tourists in the streets and all inhabitants seemed to be in their own four walls. Somewhat spooky, but actually a stroke of luck for an unhindered sight-seeing.

---
The 2nd Place
Taking Bangkok's public transport to Wat Pho and Wat Arun
written by @rayshiuimages
There are little kiosks with an attendant at which you'll pay your fare, if not you'll have to pay as you get on the boat (less ideal option but if you know roughly how much your ride should be, you'd be fine, I guess). Some boats have an all day pass too, if you're planning on taking the ferry multiple times. There's very little splash so you don't have to worry about getting wet.

---
The 3rd Place
Share My World: 4 words for Florence, Italy
written by @sjarvie5
I have good memories of sitting around with my siblings eating breakfast we had picked up at a local grocery store. One of my favorite memories is waking up around 9am the morning after our walking tour of Florence and realizing that my brother was really worried about me. He had asked my sister if I was still alive.