Hi Steemians,
Today I would like to take you to Kings Square in Munich, Germany where it has the city gate, a gallery, and a museum. In this blog, I'll be going to Propyläen (City Gate) and Staatliche Antikensammlungen (State Collection of Antiques). While staying in Germany, our bus always takes us past King Square so on a cloudy day, we decided to take a look.
Let's visit Propyläen first. Propyläen is the city gate on the west side of Kings Square. It is right at the roundabout so any traffic going by will definitely go past the gate. The gate was built as a memorial for Otto of Greece which is why it has the resemblance of Greek architecture, in particular, the large pillars.



Entry is free and as you go inside, you should look upwards and can see the pretty structure of the ceiling. As you look outside the city gate, the flooring around it has fan patterns. Not far from Propyläen, there is Staatliche Antikensammlungen (State Collection of Antiques).




As you can see from the exterior, the design of the museum also has the large pillar just like the city gate. The museum has collections of antiques from Greece, Rome and a range of Etruscan art. There is an entry fee for this museum but I think it is worth the visit if you like history or trying to find an activity for a rainy/gloomy day. The interior of the museum was super tall as you can see from the height of the door below.




Let's look at some of the antique. In this museum, you would notice there is a lot of antique pottery.






Some of the pottery on display was pretty impressive. Comparing with the ones we have seen at the British Museum, this museum was a lot easier to go through as it is less busy so you can slowly understand and enjoy each piece.






It is good to know they have a few chairs for tired visitors like me.

In my next blog, I will continue to take you around Staatliche Antikensammlungen and will also be visiting Glyptothek, a very interesting museum also located at Kings Square.

大家好,今天想帶大家到位於慕尼黑普羅皮來門和州立古典珍品陳列館. 這個兩個景點都是在慕尼黑國王廣場之內。我們在慕尼黑旅遊期每次去外或回家都會經過國王廣場所有剛看見天氣不是太好就到這邊看看. 為什麼呢?是因為這邊有兩個非常好的博物館所有可以在裡面慢慢看。想看普羅皮來門,外面的想希臘的設計而進去看就要往上看就看見屋頂有很美的圖案。這個是不要入場費的。之後我們就到州立古典珍品陳列館參觀。這裡要入場費但我覺得如果你喜歡歷史之類是非常值得去看。跟其他大城市的博物館來比較,這裡的是非常好因為你可以慢慢看,拍照。下一集會繼續看州立古典珍品陳列館和到古代雕塑展覽館參觀。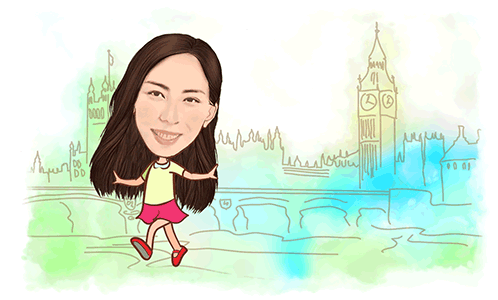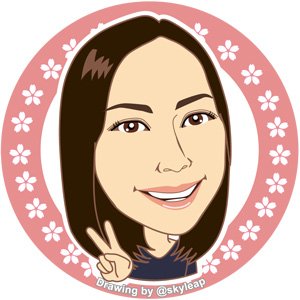 ---
Thanks for reading. If you like my post, please follow, comment and upvote me. There will be more exciting posts & destinations to come.
謝謝你們收看。 請你們繼續跟隨,留言和投我一票 . 我會分享更多遊記和其他有趣的 blog.
All photos & videos are taken by me & co in all my blogs/stories unless quoted. 每張相片和視頻都是我們自己拍的
—
Below are some of my previous posts:
Travelgirl Takes You Through to a New Kids Craze in Sydney - PJ Mask Watches
Traveling the World #116 (Europe Series) - The Olympiapark München @ Munich, Germany
Traveling the World #115 (Europe Series) - Vor Frue Kirke (Church of Our Lady) & Caritas Well @ Copenhagen, Denmark.
Food Sharing #52 - Dinner at Spoeckmeier @ Munich, Germany
Windsurfing in Thailand with Travelgirl
Sharing Some Photos of Copenhagen City - Part 2
A Visit to Bunnings Warehouse with Travelgirl
Food Sharing #51 - Lunch at Sushi Hon @ Broadway, Australia
Travelgirl's Attempt on the 1 Minute Bread Challenge
Sharing Some Photos of Copenhagen City - Part 1
Travelgirl's Diary [23] - Travelgirl 的日記 [23] - Upgraded Our Current Car!
Food Sharing #50 - Lunch at Din Tai Fung @ Chatswood, Australia
Unboxing Some Chanel Goodies with Travelgirl
Traveling the World #114 (Europe Series) - Kastellet & St. Alban's Church @ Copenhagen, Denmark
Travelgirl's Diary [22] - Travelgirl 的日記 [22] - The Dreaded Annual Dental Appointment
Traveling the World #113 (Europe Series) - Rosenborg Castle Gardens @ Copenhagen, Denmark
Products To Look After Your Hands with Travelgirl
Traveling the World #112 (Europe Series) - Sankt Pauls Gade @ Copenhagen, Denmark
Food Sharing #49 - Breakfast at Jamaica Blue Cafe @ Chatswood, Sydney
Fun Times At Harbin, China with Travelgirl
Travelgirl's Game Review - Progress with Trade Island
Travelgirl's Favourite Bangkok Travel Spots
Traveling the World #111 (Europe Series) - Visiting Church of Our Saviour @ Copenhagen, Denmark
Watch Muay Thai in Thailand with Travelgirl
The Importance of Protecting Your Mobile Phone
---
Posted from my blog with SteemPress : https://travelgirl.online/2018/08/22/a-visit-to-propylaen-staatliche-antikensammlungen-munich-germany/
---