Hi Everyone,
Not long ago we made a trip to Wiseman Ferry with friends and we visited Watkins Orchard. It is around 90mins drive from Sydney and it was in winter, we didn't expect to have much fruit at the orchard. To our surprise, we were told there were still mandarins and kumquat available. Let's check it out with us!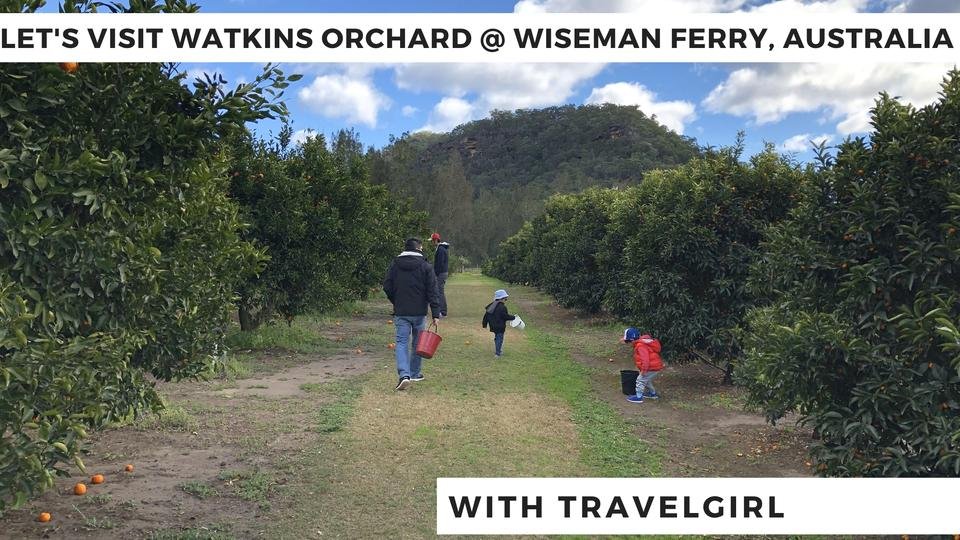 For kumquat, it was $5 a kilo and for mandarins, they cost $12 a bucket full. You can borrow a pair of scissors and bucket and towards the end, they will let you bag it yourself. There were around 10 rows of mandarin trees still available and around 3 rows of kumquat. Due to it being the end of season, we were still surprised there were still plenty to pick from the trees. It was the first time the kids have gone to fruit picking it so it was definitely a new thing to learn.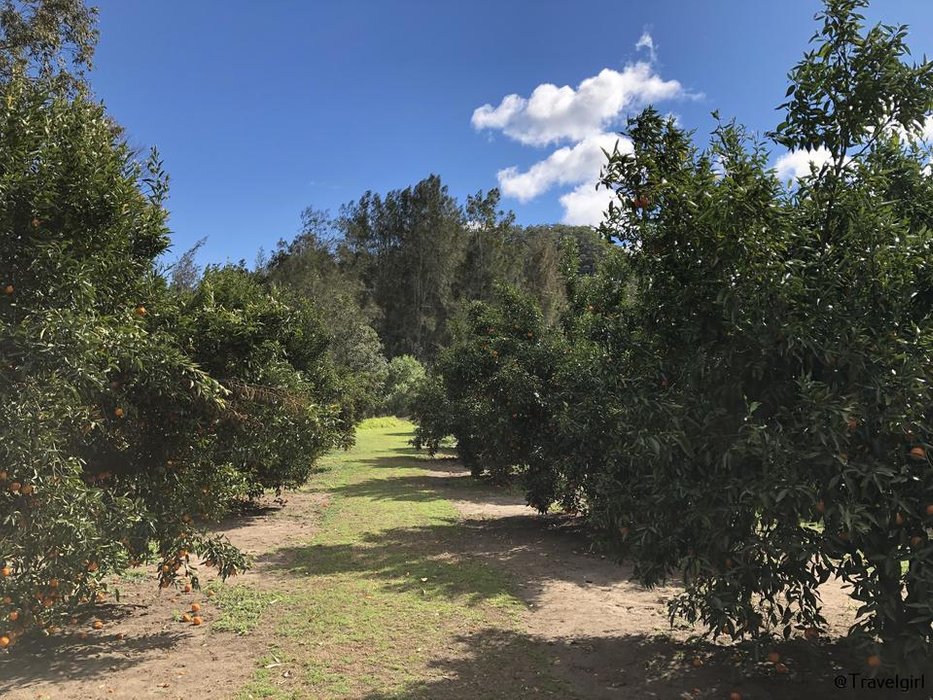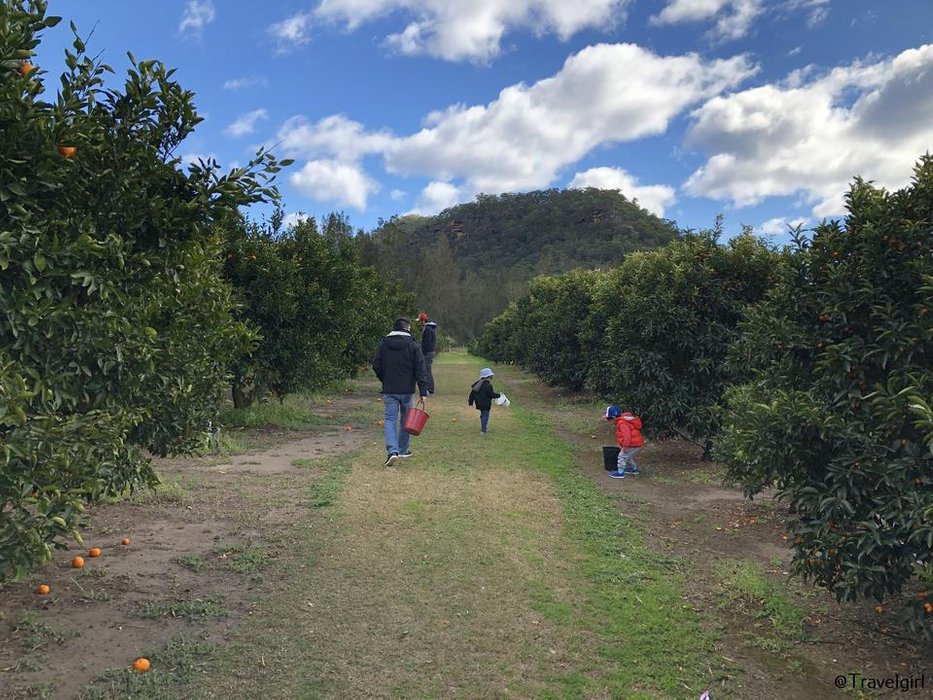 The owners showed us to the kumquat tree and told us how to take them off and let us have a taste. I don't normally have kumquat and thought they were pretty nice. The mandarins were so sweet when we had a try we decided to get another bucket so we can give some to family and daycare.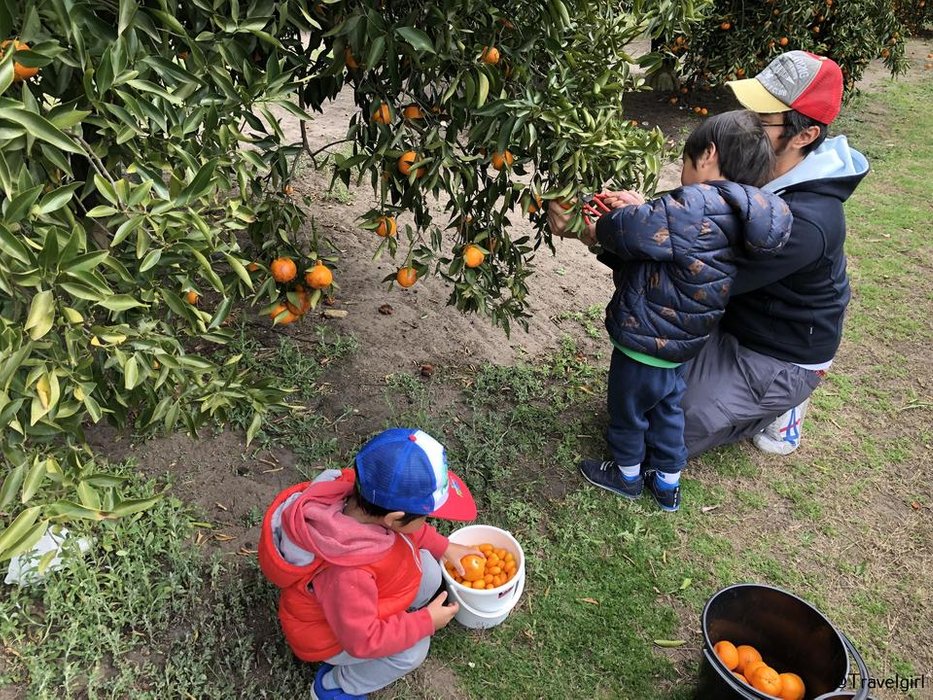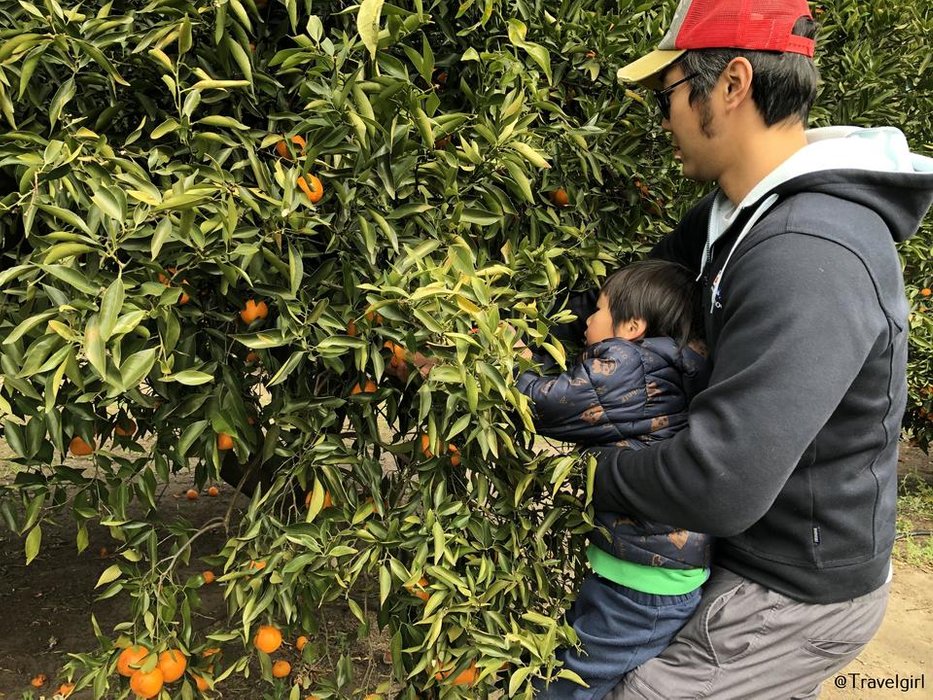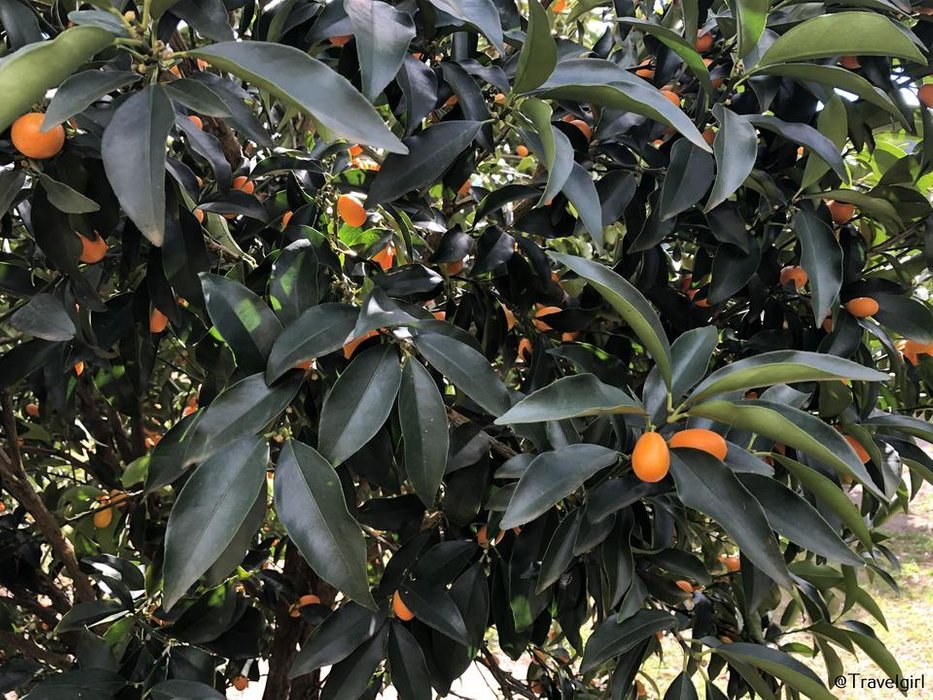 Baby E even had a go with the scissors which was a nice experience for him. He was really excited each time he cut one perfectly and put it carefully into the bucket. On the other hand, Baby M was busy getting kumquat from the trees as there were perfect for his height and his small hands. Each time he got one from the tree, he will say how impressed he was with this work. It was definitely a nice day trip with the family and highly recommend to visit the orchard if you are in Sydney looking something to do which is not too far.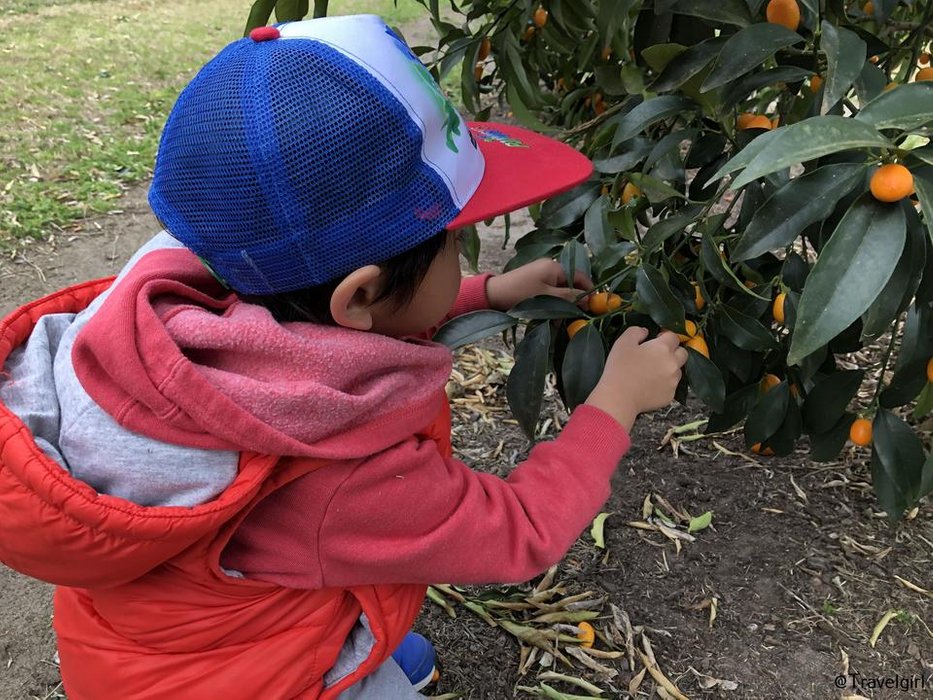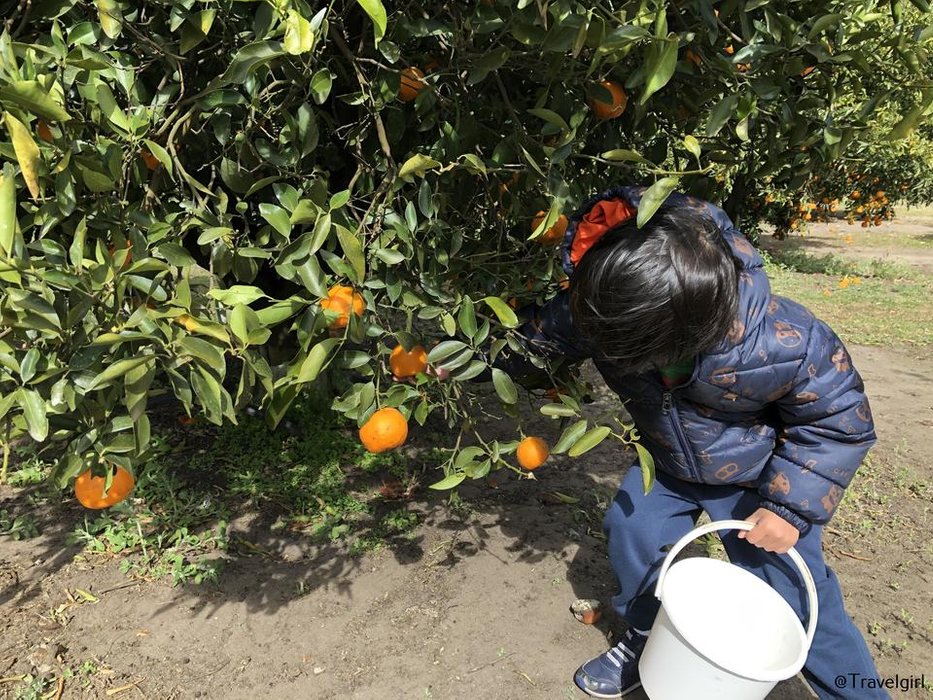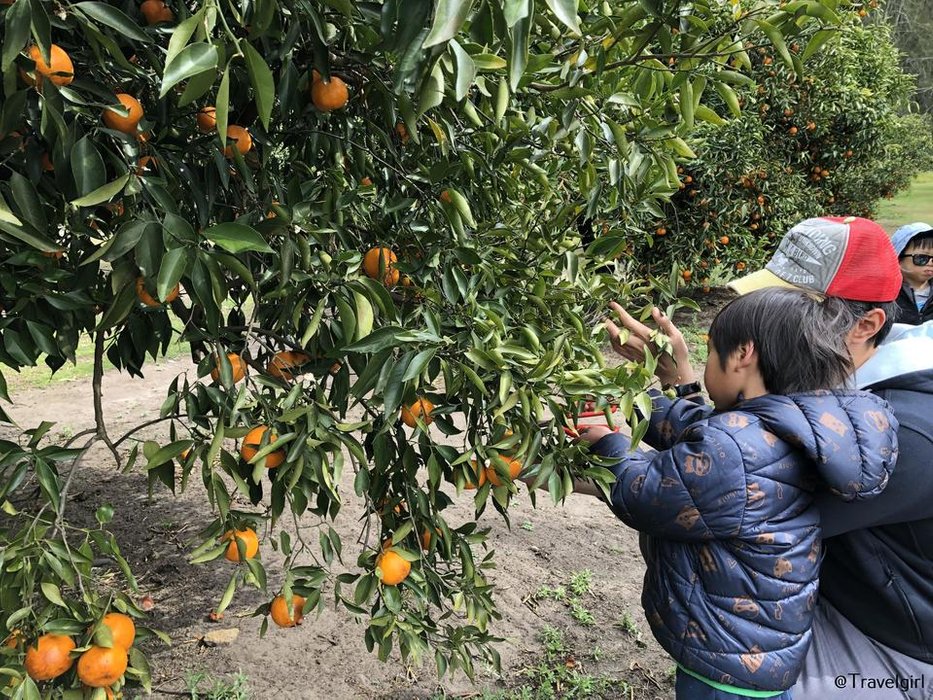 ---
大家好,我們最近去離 Sydney 差不多 90 分鐘車程位於 Wiseman Ferry 的 Watkins Orchard 摘水果. 因為冬天的關係,園裏只有桔和金柑. 金柑就是看重量,每公斤$5澳幣而桔就是每桶$12. 因為是季尾所以只有這兩樣水果. 我們的小孩是第一次摘水果所以他們玩的非常開心. 本來只是要一桶桔但因為很甜就拿多一桶可以分給家人和小朋友的學校. 這裡真是不錯,有空可以考慮來這裡摘水果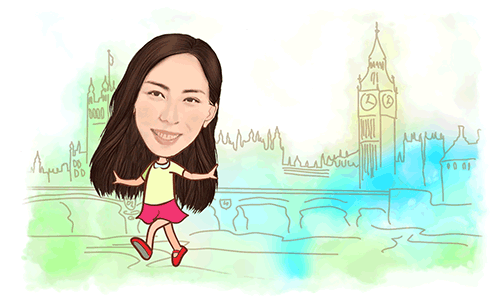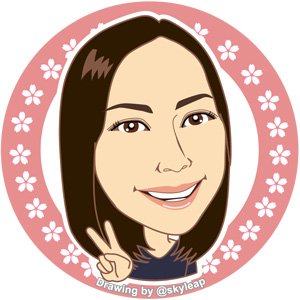 ---
Thanks for reading. If you like my post, please follow, comment and upvote me. There will be more exciting posts & destinations to come.
謝謝你們收看。 請你們繼續跟隨,留言和投我一票 . 我會分享更多遊記和其他有趣的 blog.
All photos & videos are taken by me & co in all my blogs/stories unless quoted. 每張相片和視頻都是我們自己拍的