Hi Everyone,
When you go to Bangkok, you need to visit the popular and famous Chatuchak Weekend Market also called the JJ Markets. It's a bit out of the way from the city centre but it is worth the trip. During my trip to Bangkok, a visit to JJ market was a must but we only had a few hours. We arrived around 11am and started our quick spin around the market.
First stop was a shop that sold boxers. Lots of different patterns were available at a great price. They come in different sizes and anything bigger than L will incur an extra charge which I guess is fair as it uses more cloth. I bought 4 pairs as gifts but just keep in mind many of these stores do not take credit card so have cash ready. Another thing is due to the many prints, just keep an open mind and choose what you think is good enough and continue walking or else you will be there forever.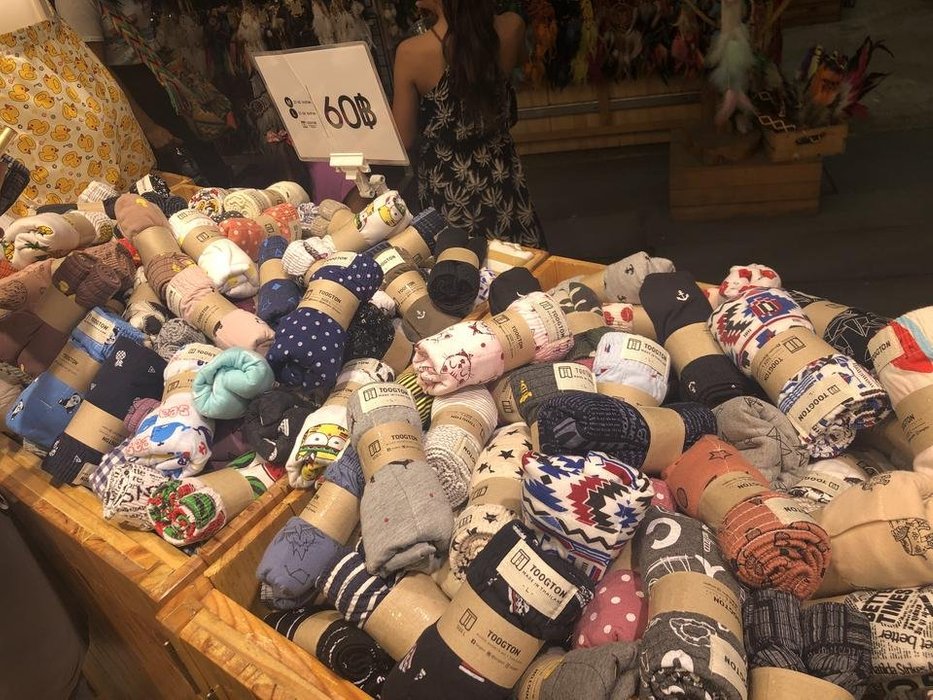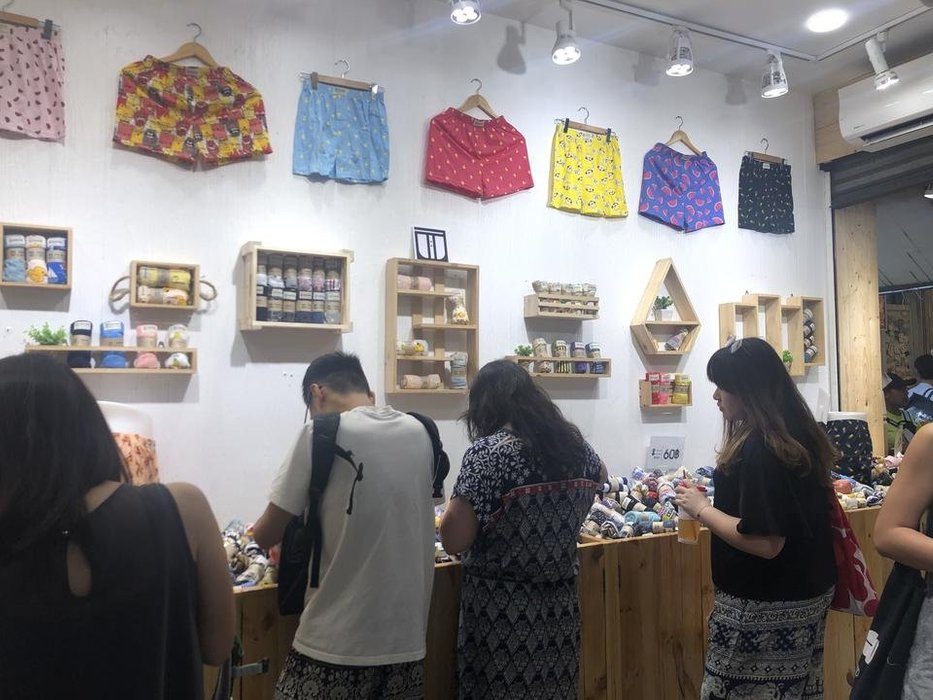 We continued walking continuously through the narrow lanes one by one. There are all sorts of handmade items, oils, clothes, shoes, just anything that could be sold. Prices vary but overall they are pretty reasonably priced as there is too much competition around they can't afford to be less competitive.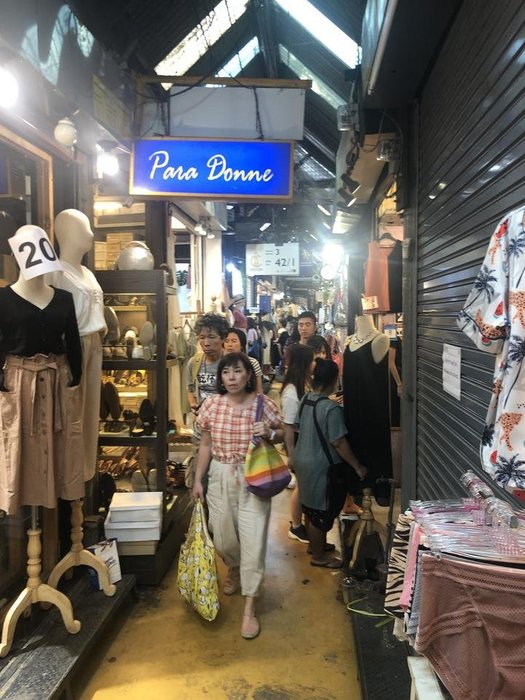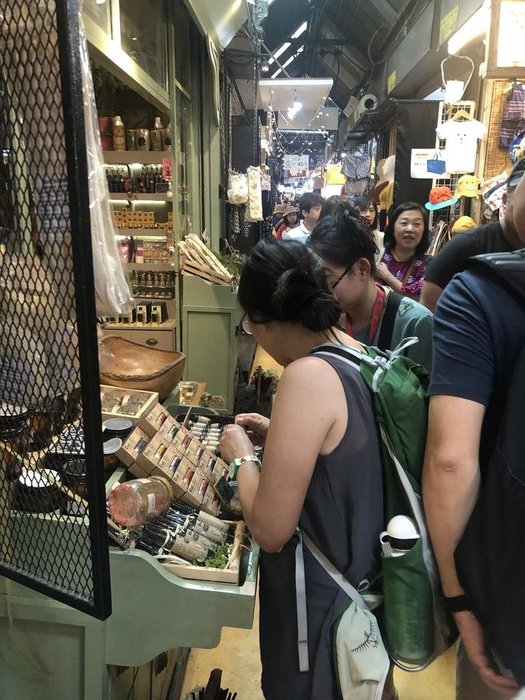 I found a store that sold matching wear for the family & couples. I bought a whole set for the family! It was a bit expensive for Thailand standards but the cotton used is very soft and the prints are with the nice furry feel to it. This store was definitely a good find and worth the visit.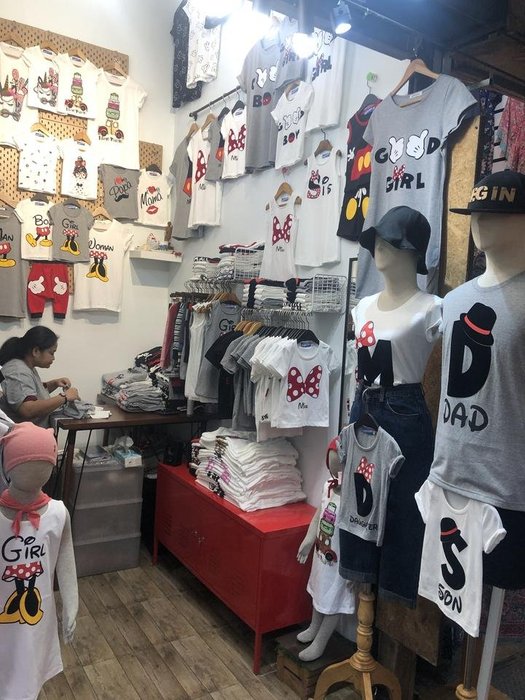 If you get hungry, there are all sorts of quick food available on the main middle path like skewers, drinks, ice cream, fruit. We even saw seafood if you are up for it. Don't walk around hungry or else you won't have enough energy to finish off the market. We ended up staying around 6 hours and left as we had to be at another place. I highly recommend you spend a full day venturing around all the lanes and wear a nice pair of comfy shoes. Also, bring a backpack to carry your buys.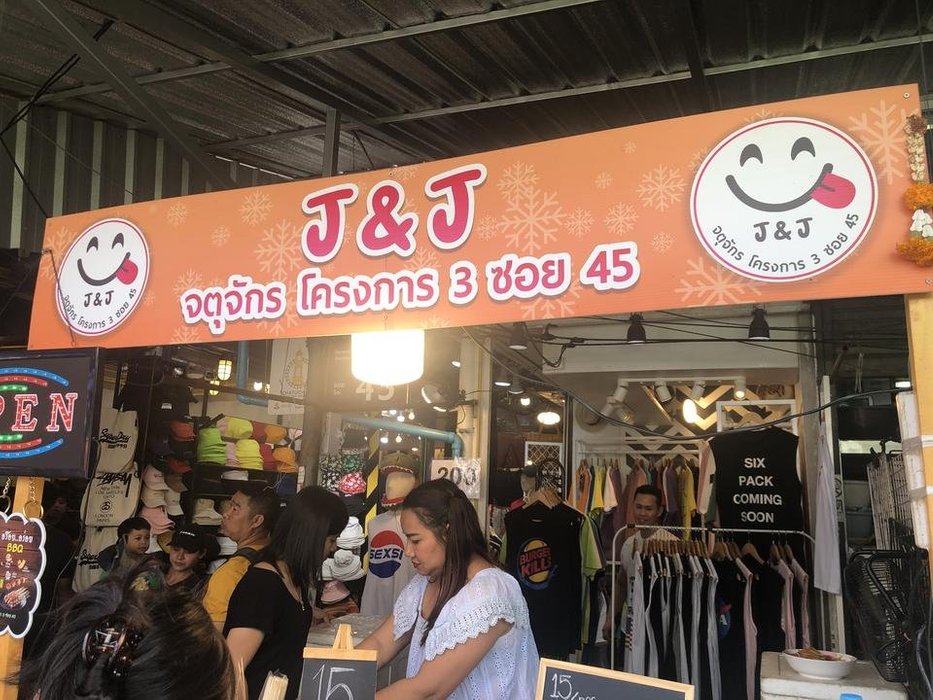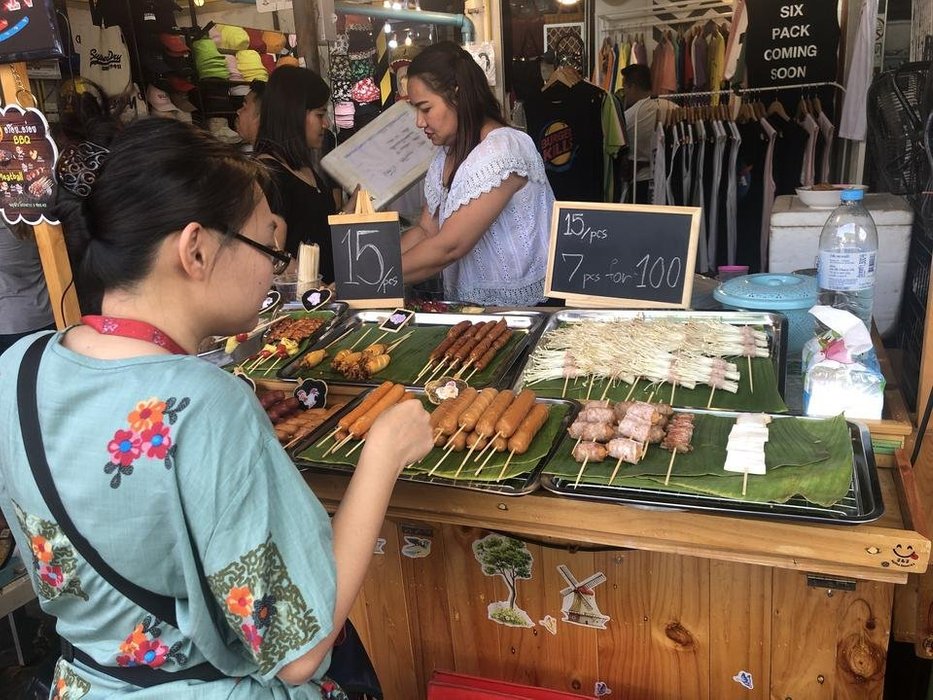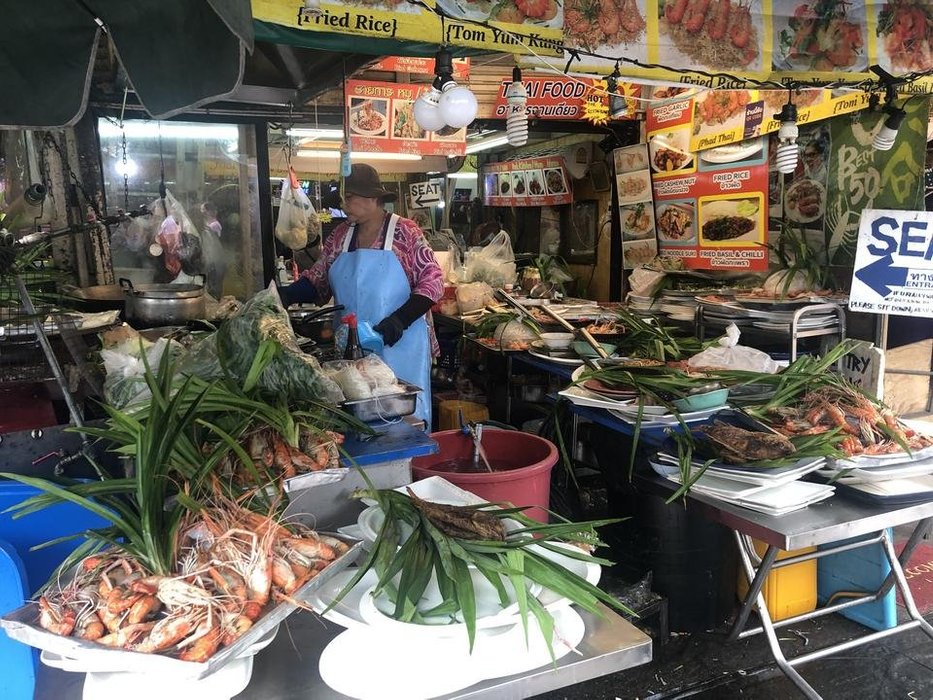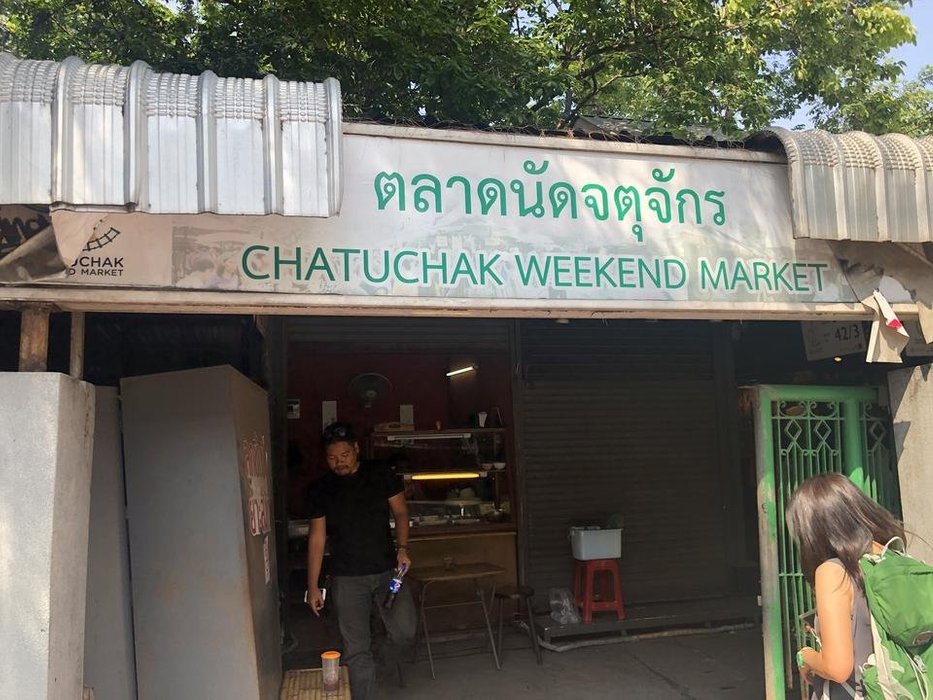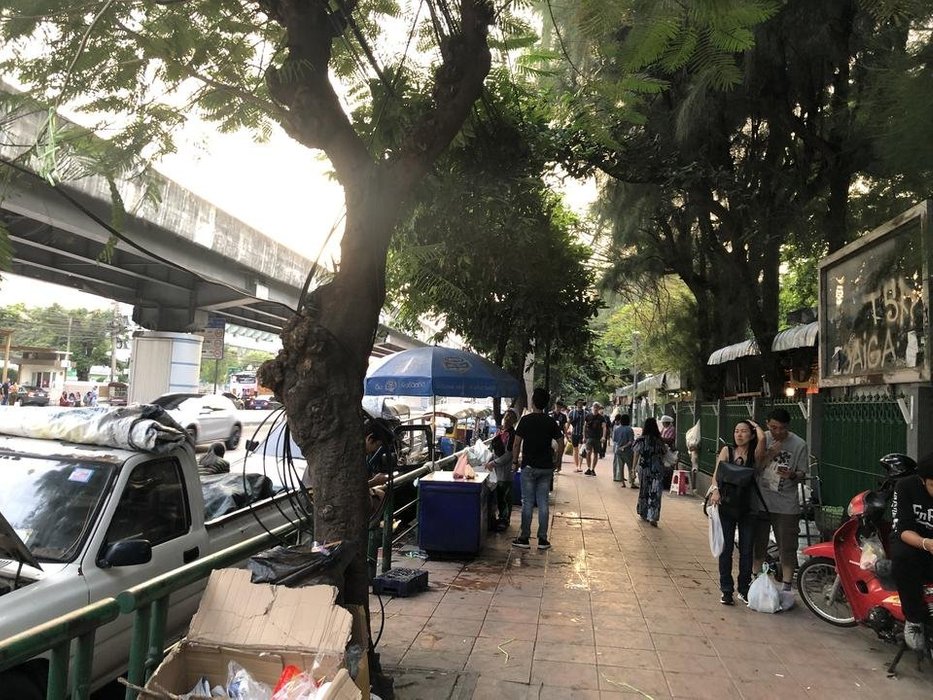 ---
大家好,去曼谷就一定要去恰圖恰週末市集. 這個是曼谷一個週末的大型市集,當地人都會去買東西. 這裡真是什麼東西都會賣而且價錢也非常合理. 要去的就要安排一天時間否則就走不完. 很多商店都沒有信用卡服務所以要注意這一點有準備現金. 泰國的天氣非常熱所以要注意喝多點水,休息. 周圍都有吃的所以可以用休息的時間試他們的食物.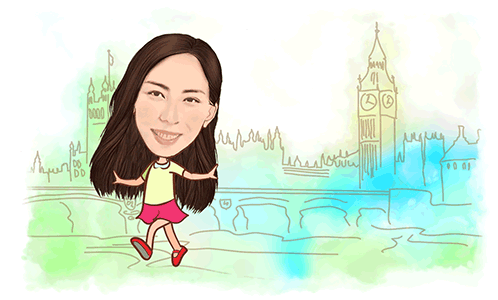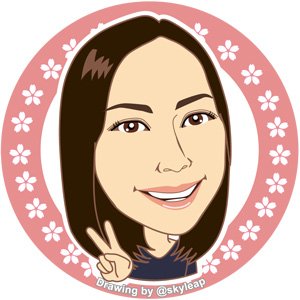 ---
Thanks for reading. If you like my post, please follow, comment and upvote me. There will be more exciting posts & destinations to come.
謝謝你們收看。 請你們繼續跟隨,留言和投我一票 . 我會分享更多遊記和其他有趣的 blog.
All photos & videos are taken by me & co in all my blogs/stories unless quoted. 每張相片和視頻都是我們自己拍的