Hello Steemian Friends!
How's everyone keeping today? It's the start of the first of two long weekends in a row here in Thailand. Streets and roads leaving Bangkok were jammed even at 20:00, but we're back home and ready to write you the next part of our Throwback Thursday's edition in Ethiopia. Yes, it has been two weeks since our last Throwback Thursday as this time last week we were settling into our hostel in Singapore, so there was no time to write a post.
In the last part, we talked about our first day hiking through Bale Mountains National Park. After a long first day of hiking, we settled down watching the sunset on a big rock near our campsite. Once the sun had disappeared we made a move to eat dinner next to our fire as it was getting very very cold.
Day 3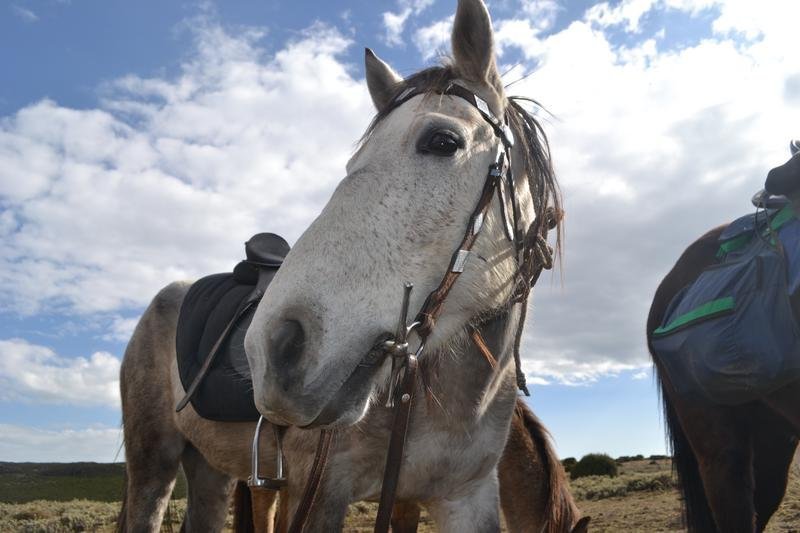 One of our riding horses, Daniel! He was a star for the whole hike
We woke up the next morning to the sounds of the horses moving around as well as the hyrax shrieks from the mountains behind us. The hustle and bustle from the Park was about to start. Becca's father was already up boiling some water for breakfast and tea. Once everyone was up it was time to start packing up the tents and bags again and get going for the next part of the hike to the next campsite.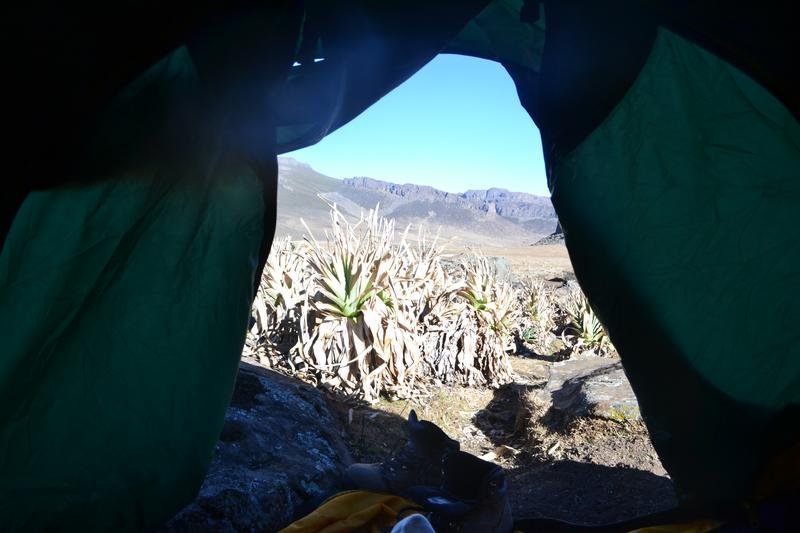 Good morning from the tent! Our morning view! Not a bad place to start the day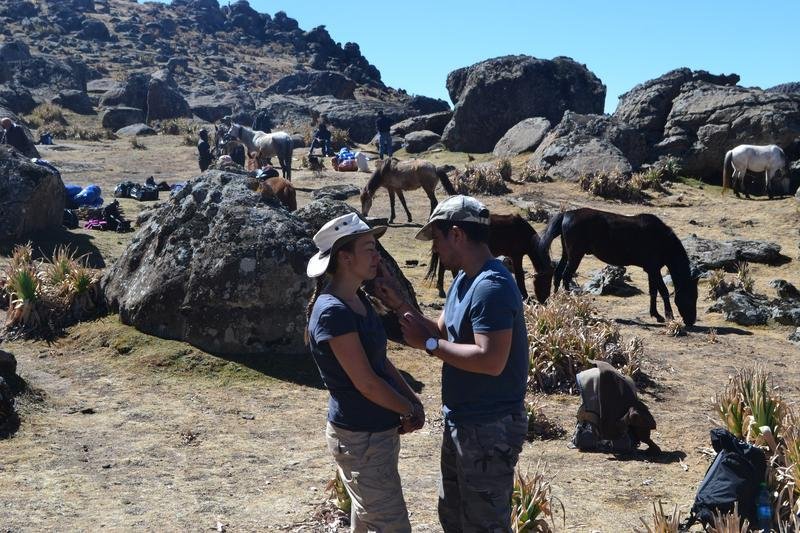 Getting into the hustle and bustle of packing camp up. But first, Sam insists on putting Tiger Balm on Becca's nose (she had a bad cold). The other thing we had to make sure we had was sun lotion, although it was a bit cold it was also very sunny. The weather was playing tricks on us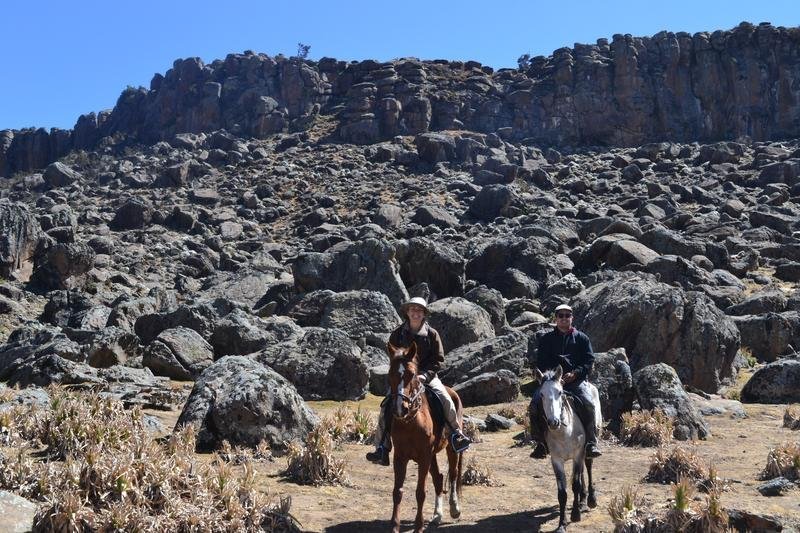 Sam and Becca. It was our turn to ride this morning, so we started off the hike on horseback, which was quite good fun. Sam had not been on a horse for a very long time.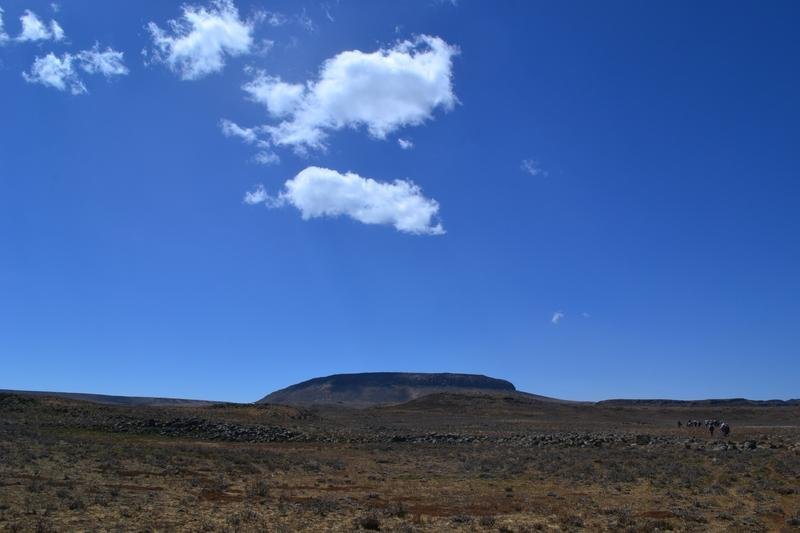 Our hike would take us behind and beyond that mountain! We are setting off for another long day of hiking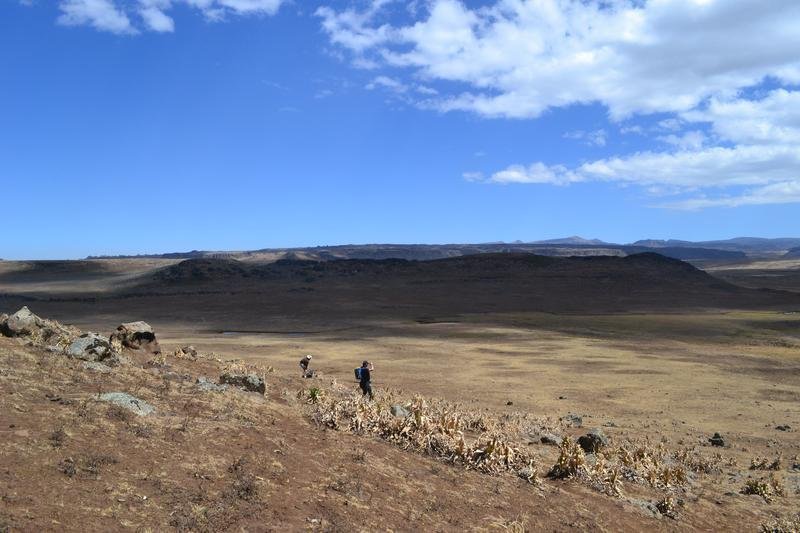 On the way! The scenery was amazing, the expanse was just so beautiful. Here Becca's dad is probably commenting on how barren it looks due to all the overgrazing!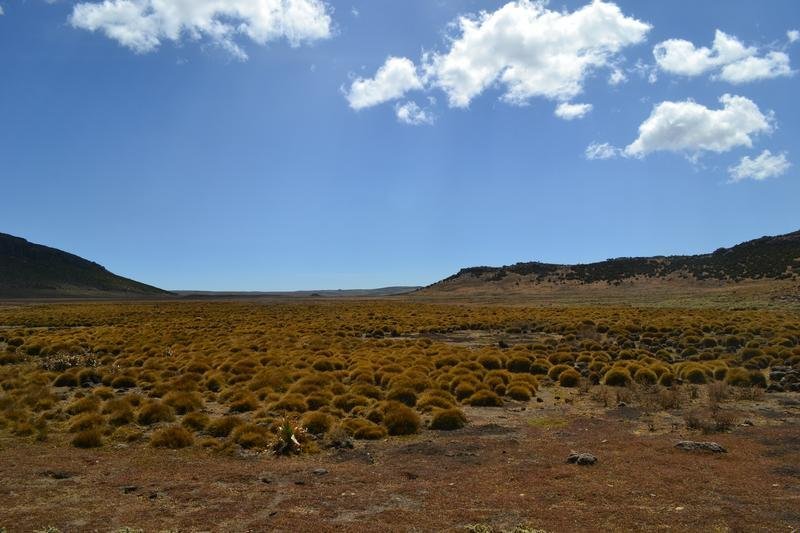 In between the hills, there was this patch of vegetation growing. The whole ground must have been quite damp in order for it to grow and stay green. Also, in these areas, and in the other barren areas of the park, if you looked carefully and waited long enough you would very often see mole rats dashing from one burrow to another, hiding from greedy eyes.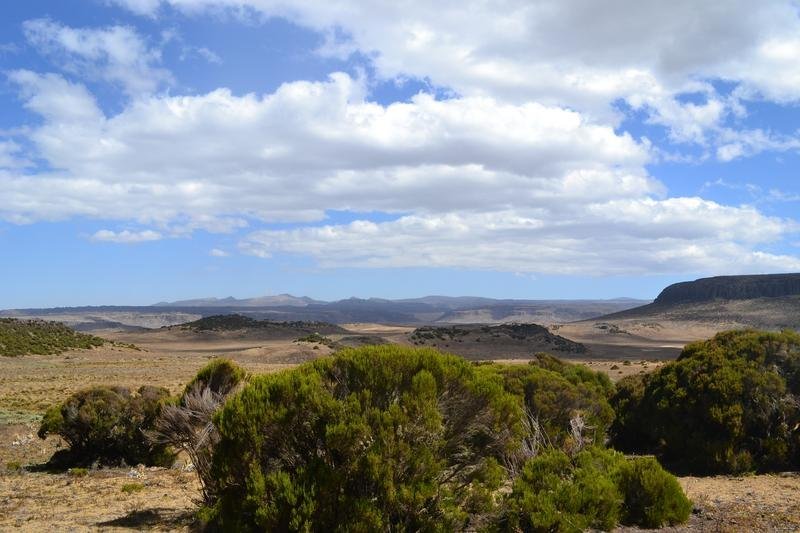 The view was just something else! This was the start of one of the green parts during our hike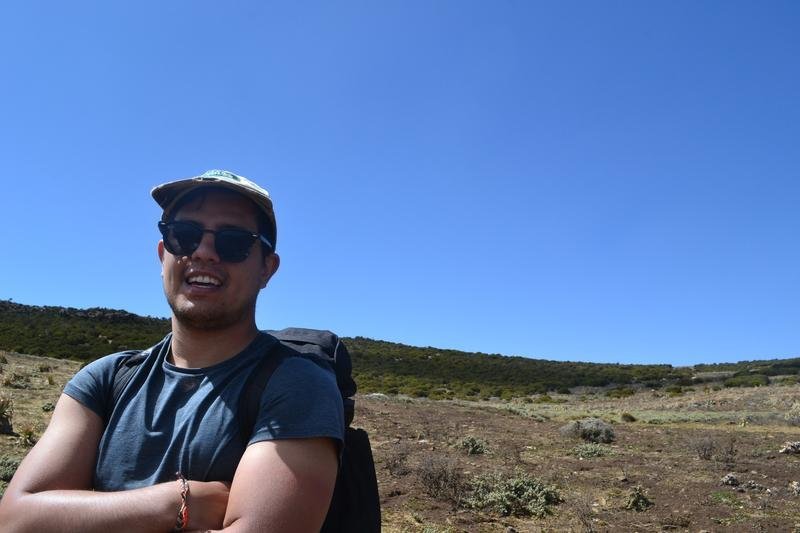 Oh hi Sam!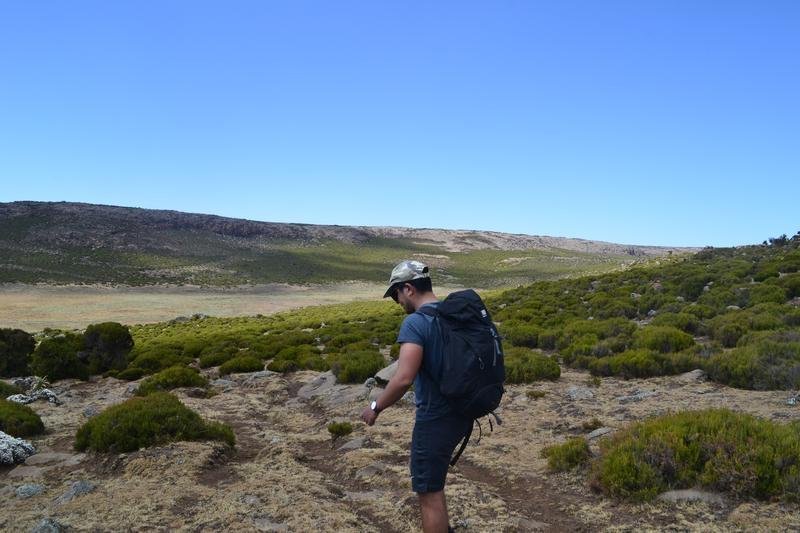 Sam mid descent. We had just stopped for water and energy boosting sweets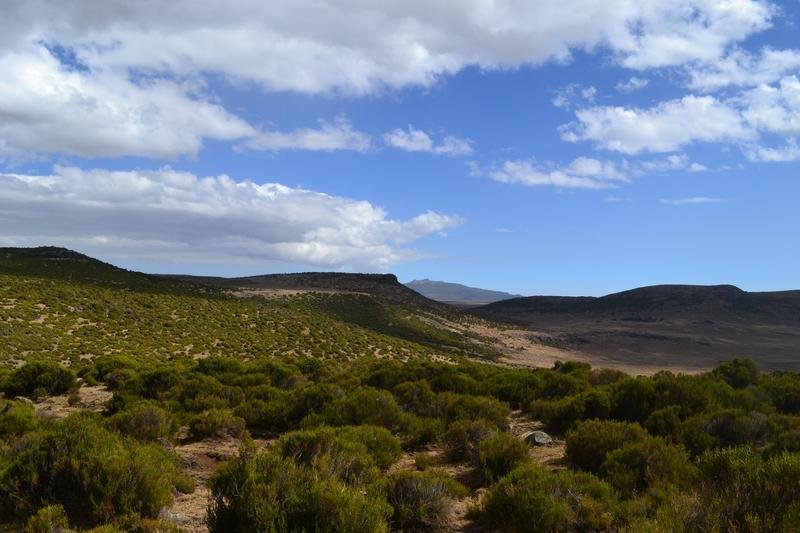 Another view of our hike on-wards, the greener parts! The park should be looking more like this rather than looking barren and dry
After a long day of hiking, going up and down hills, taking off our layers of clothes one by one to our shorts and t-shirts as the day got hotter, we finally arrived at our second spot for camping! This part of the hike was 25Km long!!!! No wonder we were all exhausted!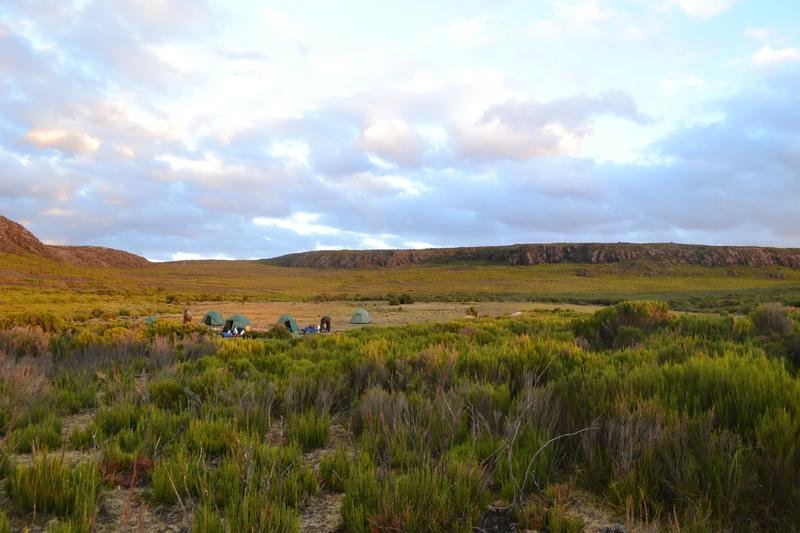 Our camp-spot for the night. It was located near a clear and fresh watering hole
We set up camp, refreshed our faces in the cool water, and watched the sun set once again over the Park. Dinner was very simple, I think we had instant noodles, so we just needed to heat water! We were all very tired and achy so we were eager to get into bed and rest, hence it was an early night!
The next morning we woke up once again to the sound of Becca's dad making tea on the fire, as well as all the horses walking in and amongst our tents on their way to drink water from the stream near us. It was a really nice start to the morning and quite relaxing to watch.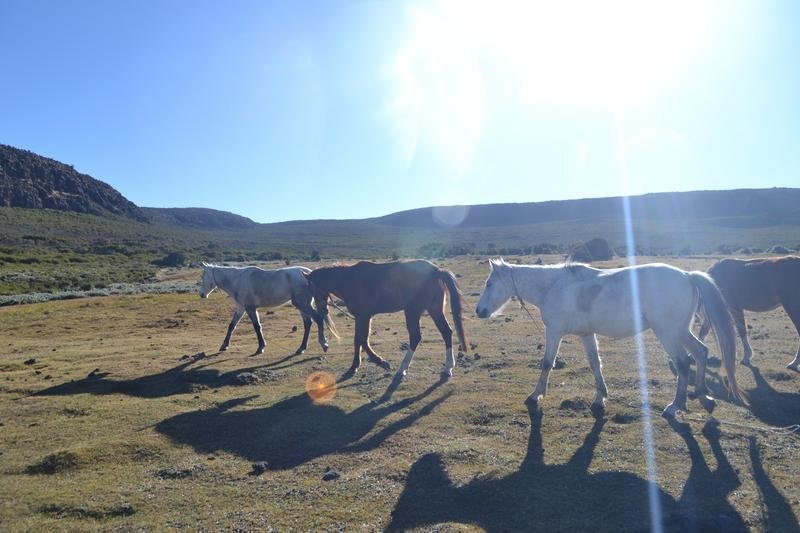 The horses on route to the water. Look at that morning light!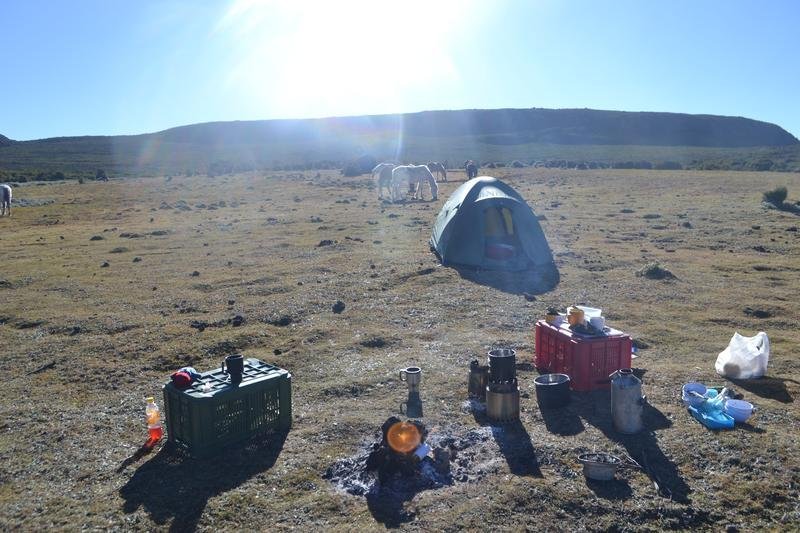 Tea anyone?! Becca's dad's tea station, morning rituals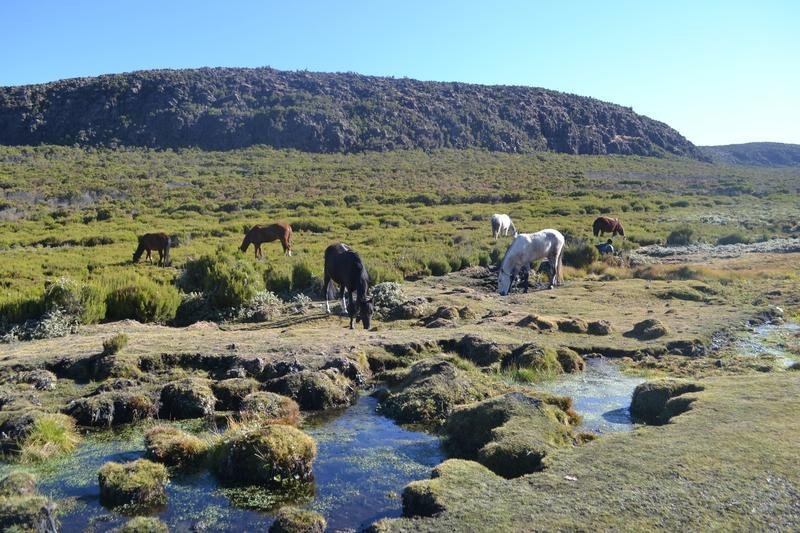 The horses drinking water near our tents!
This concludes the story about our hike through Bale Mountains National Park plateau environment!
We hope you have enjoyed reading it, it has given us some really nice flashbacks from our memories and time spent hiking! Next week we will write about another hike in a different section of the Park. Watch this space!
---
Stay Classy Steamians!
Throwback Thursday's is a post written by the @travelling-two every Thursday to inform their followers and readers about a previous travel adventure they had been on!
Thank you for taking the time to read our post. If you really like our content, please follow us as we post regularly with different topics from Monday to Friday (with some exceptions at the weekends). How about your followers? Would they like this post? If so, please resteem it! Finally, if you are generous, please give us an Upvote! We thank you in advance! Lots of love / @travelling-two
For Wanderlusters in Thailand, please come and say 'Hi' in our Discord Server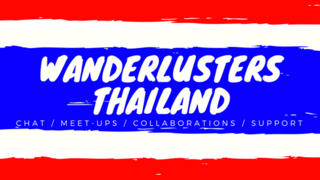 For support with Thai written content, please click the banner below and engage with the Thai community