Incredible Drone Pictures Of Island Hopping In Coron, Philippines!
Mabuhay Steemians!
I am in the Philippines for the second time in my life, and that means only thing.
It's island hopping time!
After a not so beautiful lay over of six hours in the not so tropical Manilla Airport I landed in Coron, an island chain which forms part of the greater island group of Palawan. This place really is a the real deal. A real tropical paradise, so I headed out on a boat to get some awesome aerial pictures of this special part of the Philippines, as Coron trully is best viewed from above.
Aerial Pictures Of The Beautiful Islands Of Coron
Our boat departed from Coron Town with a cool box full of beer and a whole array of islands ahead of us to explore. There are literally hundreds of islands, lakes, secluded beaches and isolated bays in the Coron area and there is no chance of seeing everything even with weeks or months to spare.
Our first stop was the iconic Kayangan Lake, possibly the most instantly recognisable place in all of Coron, if not possibly the Philippines. This is what Coron is renowned for, and at Kayangan huge limestone cliffs rise out of perfectly clear water that is layered with beautifully colourful coral.
The contrasts and colour is simply amazing to see, and even better experienced from above as the drone allows you to see the real depth of blues and greens in the ocean.
Our next stop was the Twin Lagoons, another spectacular place where limestone karsts rise into the sky, before we cruised the incredible cliffs and beaches looking for an isolated spot far out in the archipelago to have lunch and to crack open the beers.
It's an exceptionally beautiful place, Coron and I will be here exploring this tropical paradise for the next week!
Here are the best drone pictures from island hopping in Coron!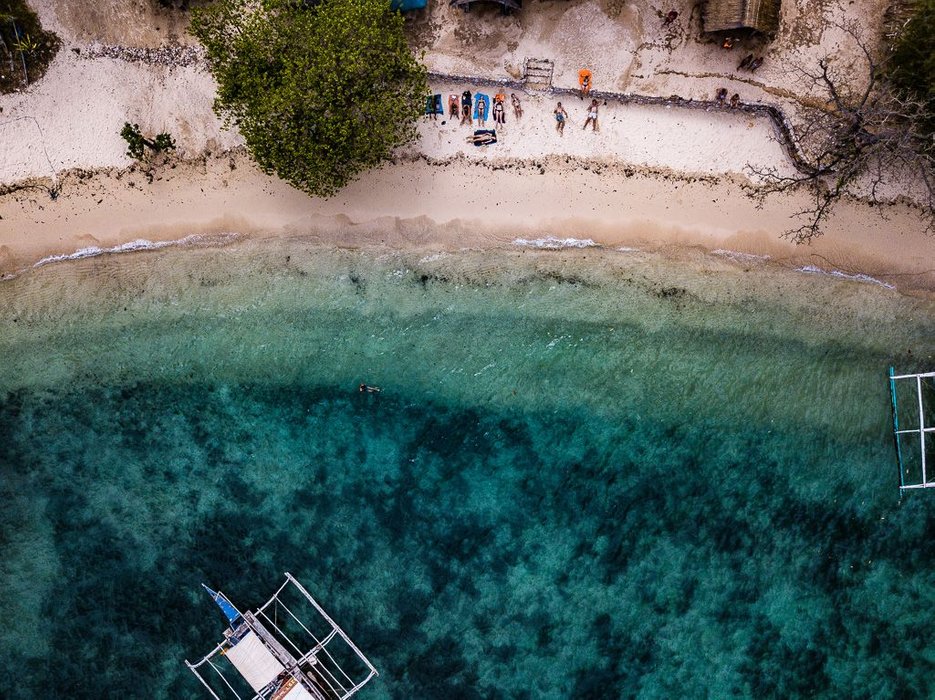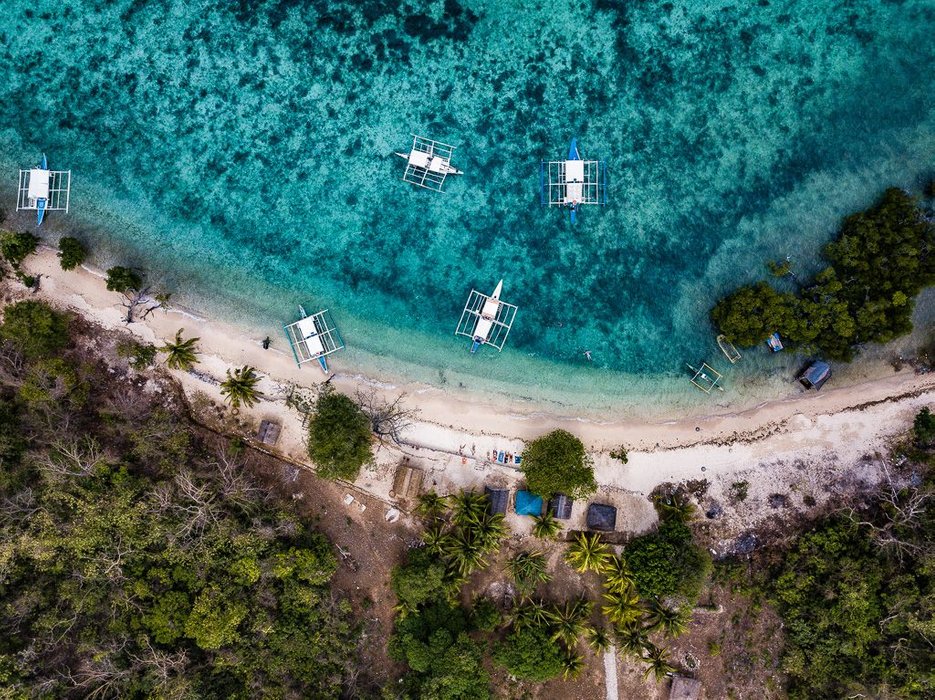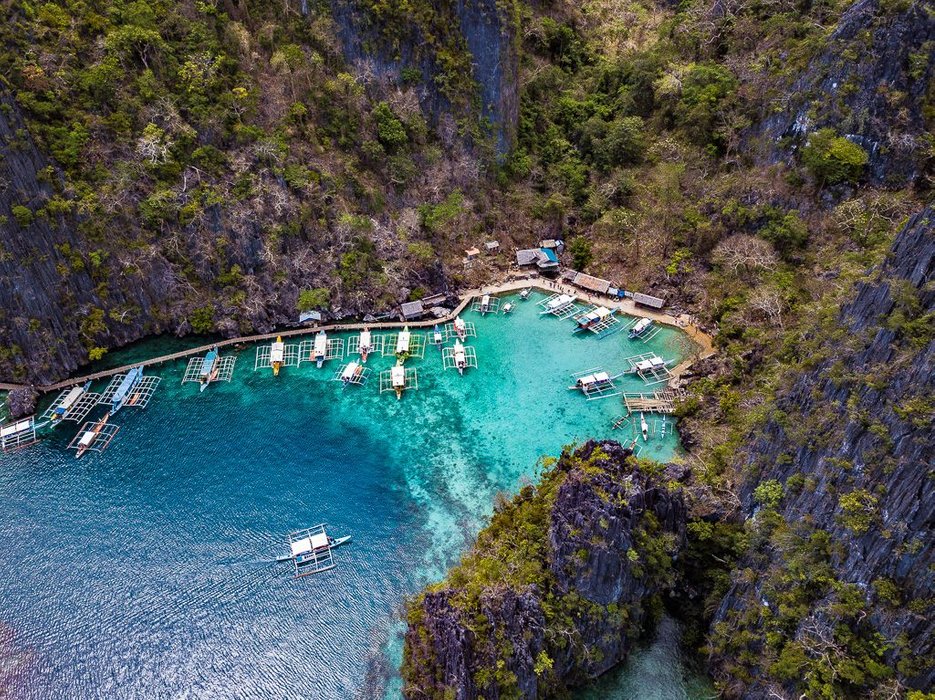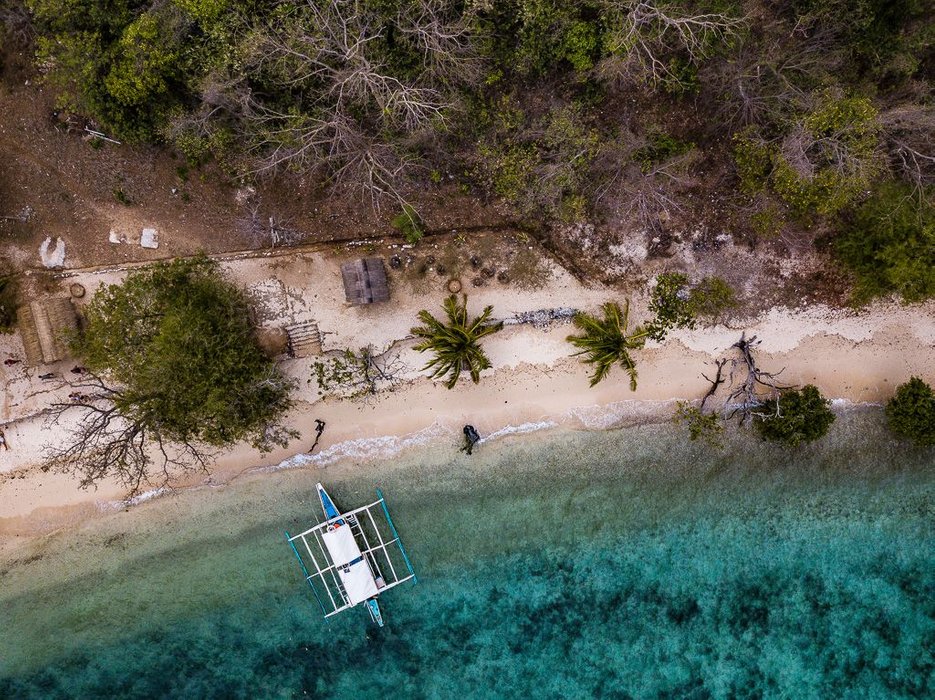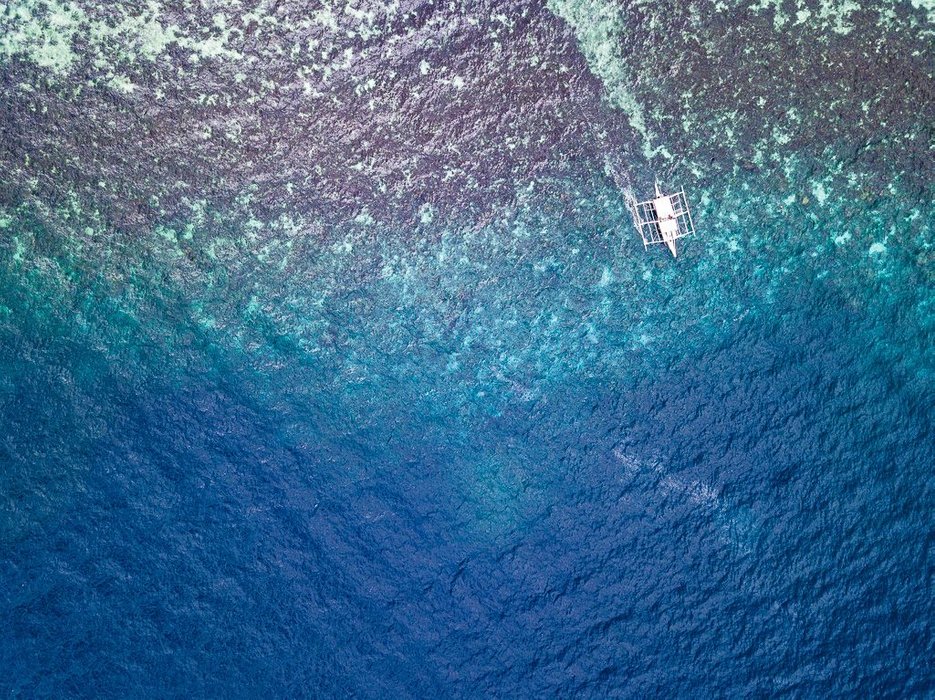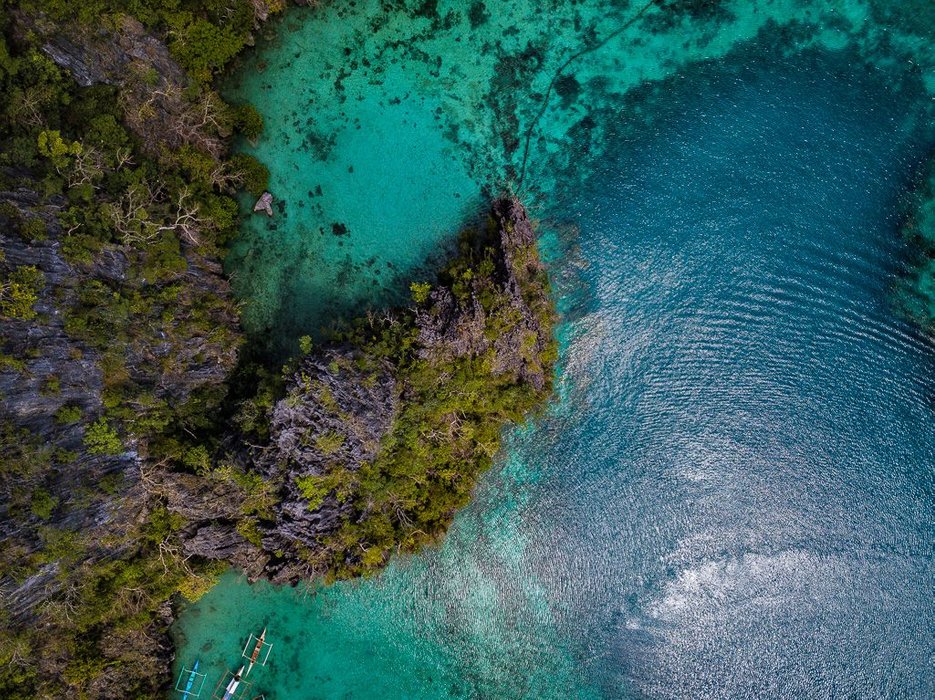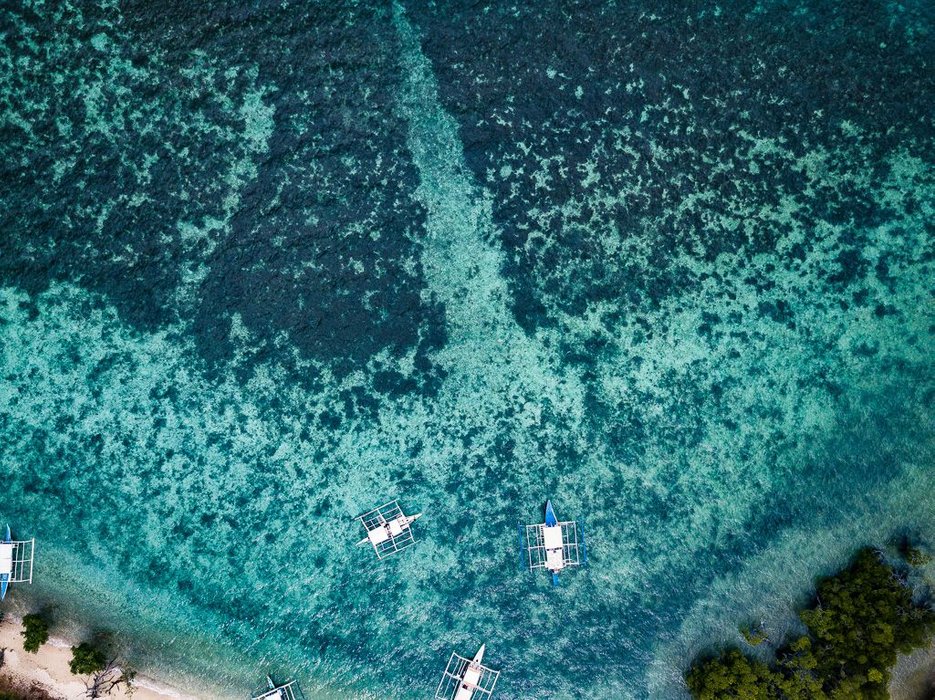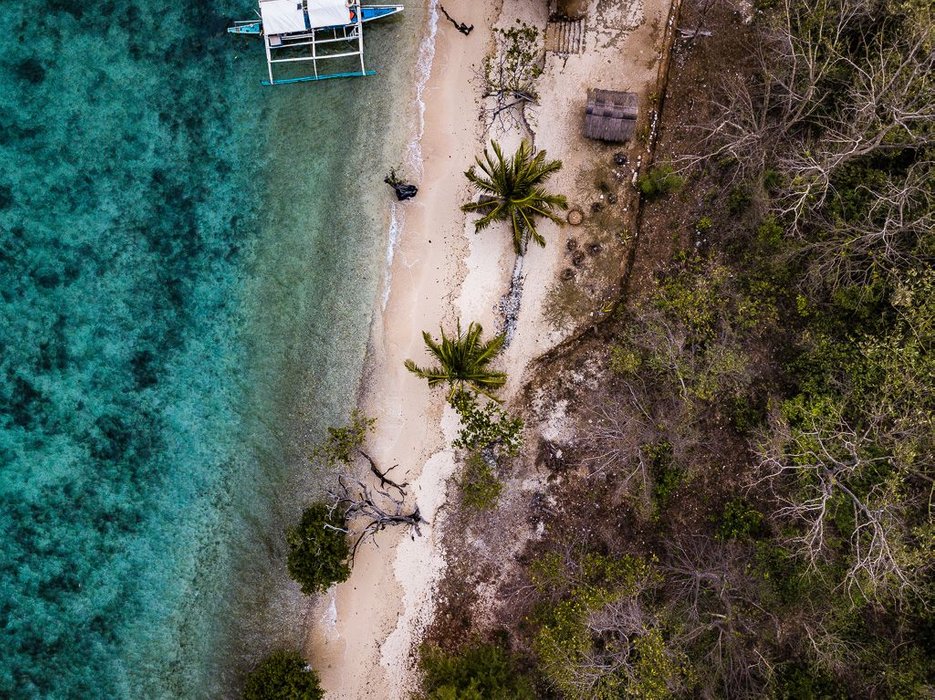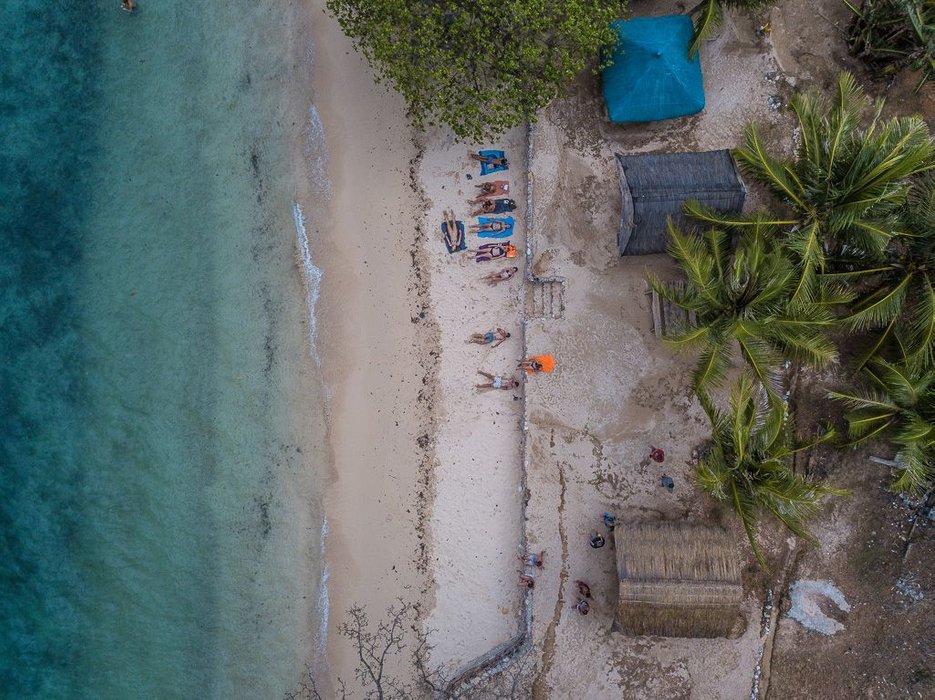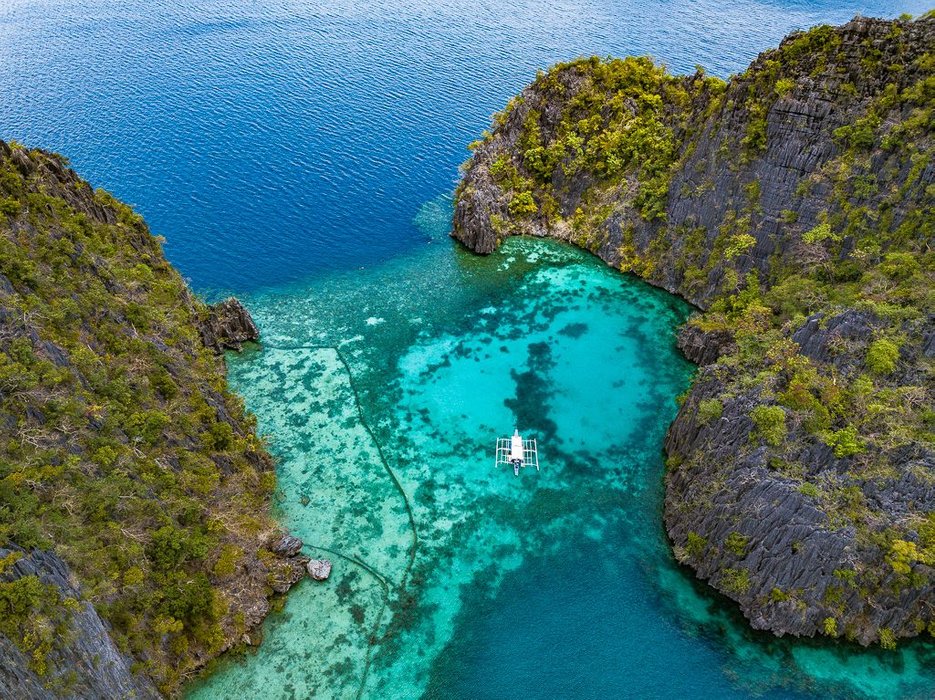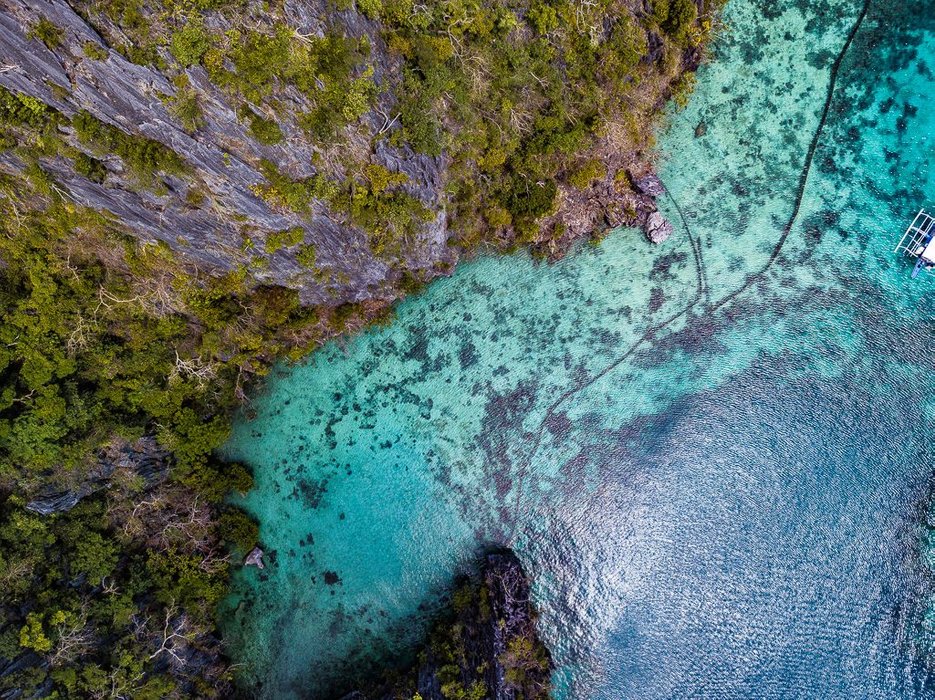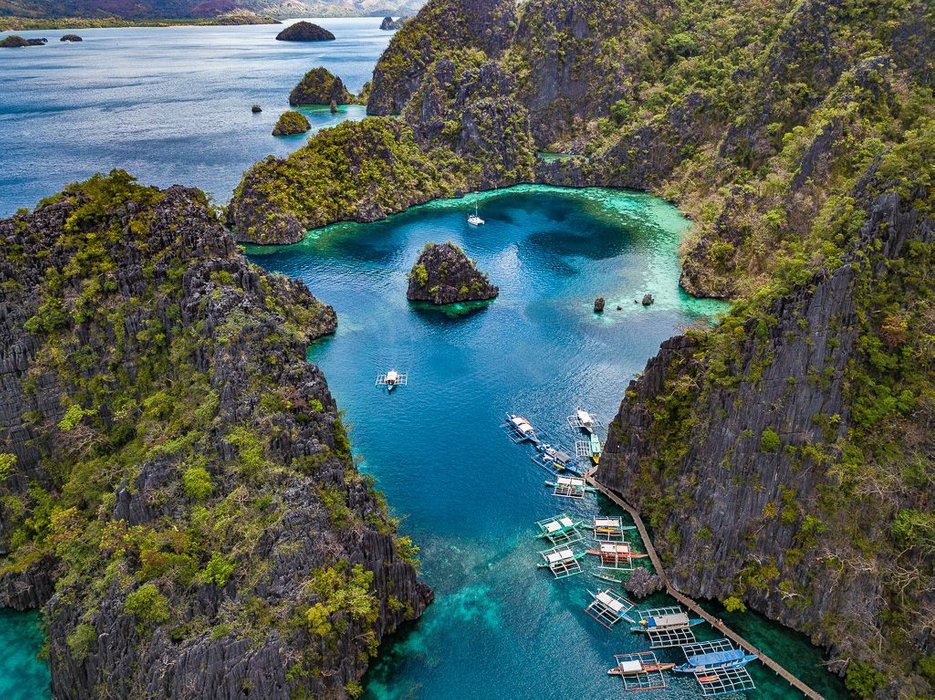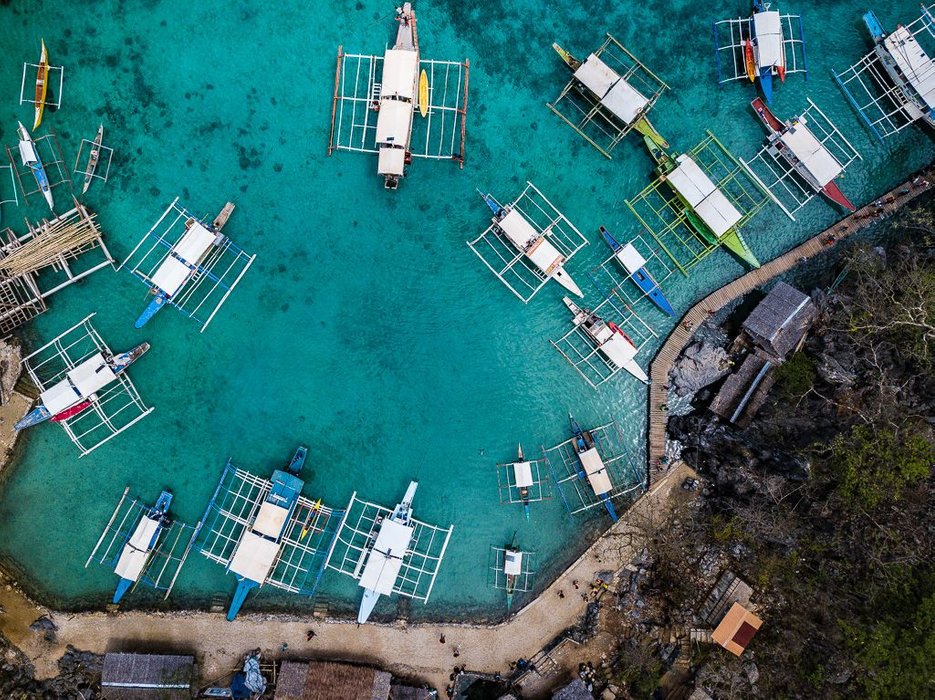 All Photos and Words by Richard Collett