Pictures From The Philippines, Island Hopping El Nido
El Nido is a beach paradise. It's on Palawan, one of the last frontiers of South East Asia, a beautiful, rustic and still relatively untouched island in the Philippines.
Until just a few years ago, El Nido was just a small, unknown fishing village lost in the wild of Palawan. But not long ago, visitors began to tell stories of El Nido's tropical beauty, it's white sand beaches, turquoise water and many, many islands.
Today, Palawan and El Nido might not be so remote, so isolated or so untouched, but El Nido is still a stunning place to travel to, and still has yet to see the mass tourism of other South East Asian destinations. Now is the time to go, and the way to see El Nido is to island hop!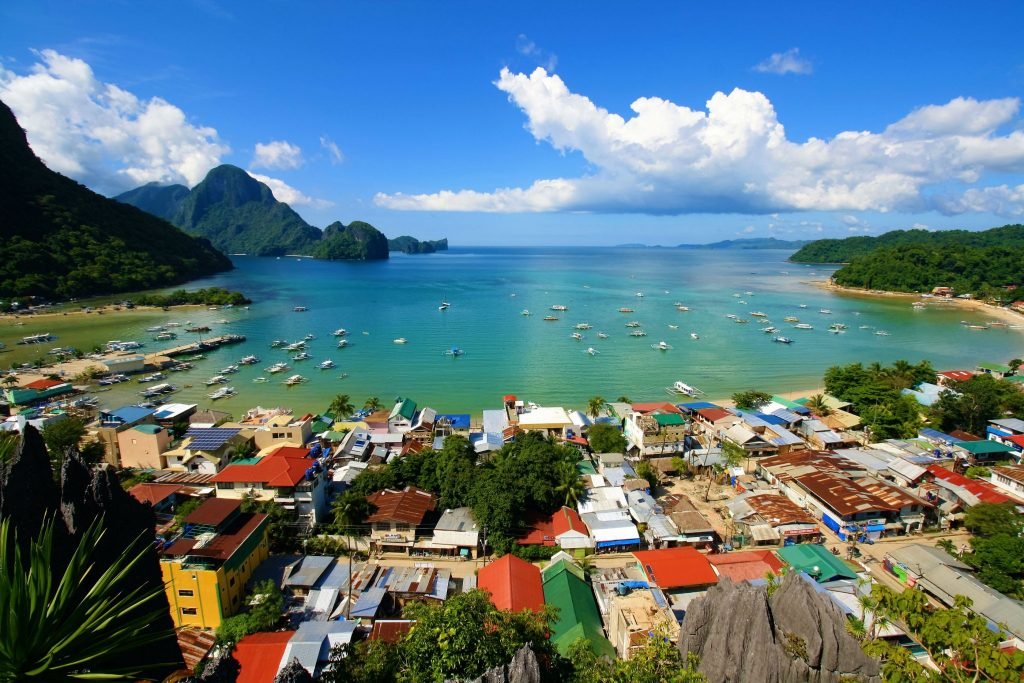 Island Hopping El Nido!
El Nido town is at the very top of Palawan, surrounded by limestone karsts and warm, tropical waters. The town spreads out along a long beach, and while it was once the sight of simple fishing huts and boats, it's now a bay of bars, holiday homes and tourist boats whisking travellers around the nearby islands.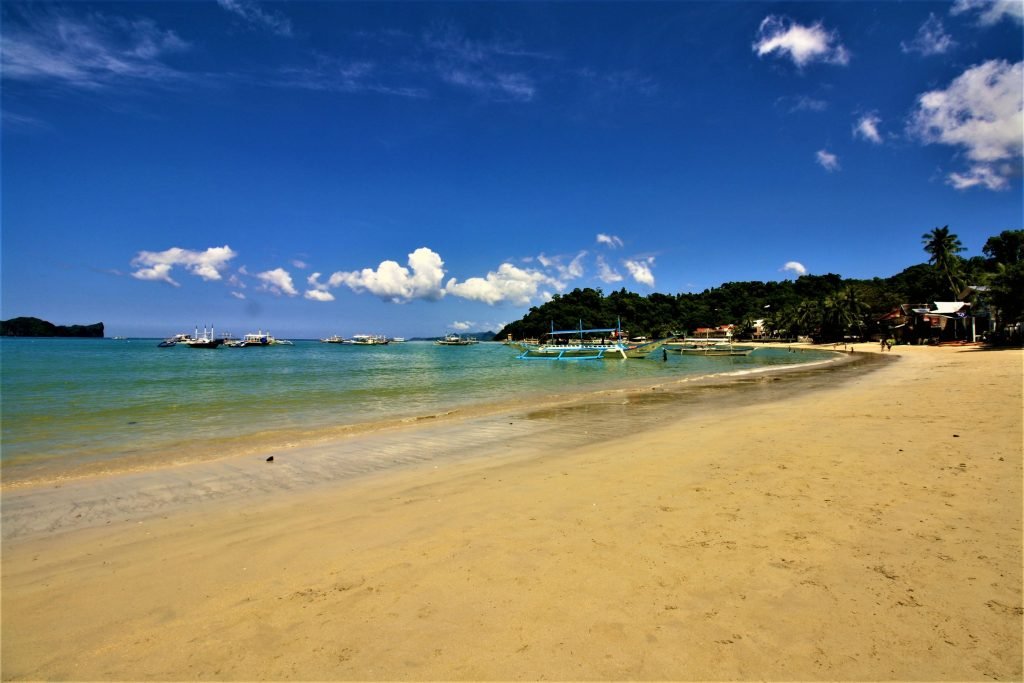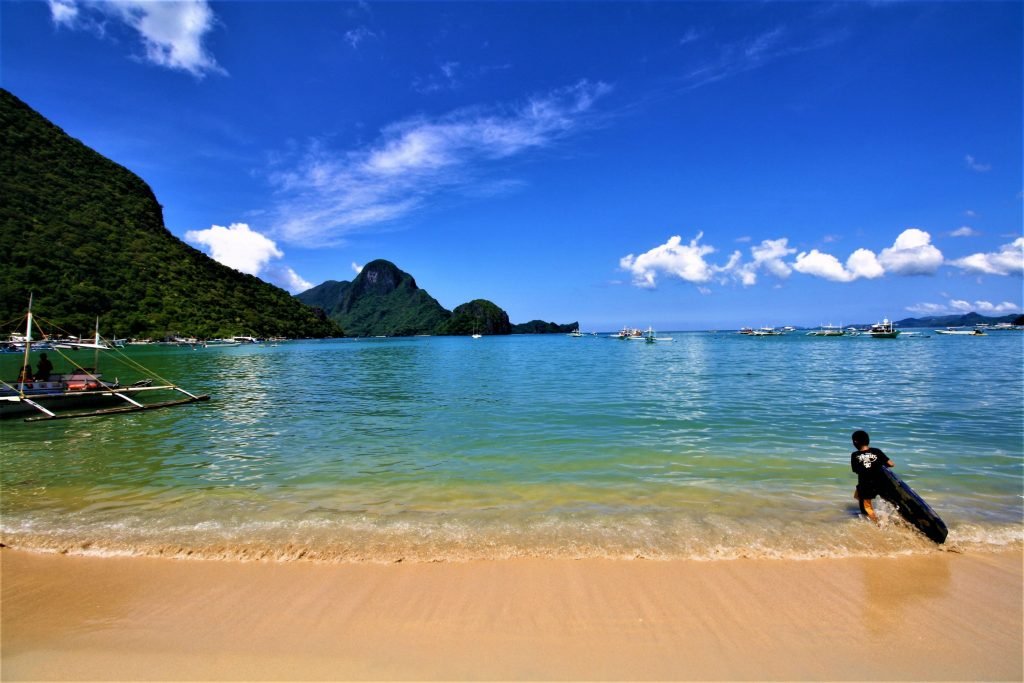 It's expanding rapidly, as travellers head to Palawan, and to El Nido in search of a tropical paradise. And El Nido does not disappoint on this front. A labyrinth of islands, lagoons, reefs and beaches surround the town, all in reach of the boats from El Nido.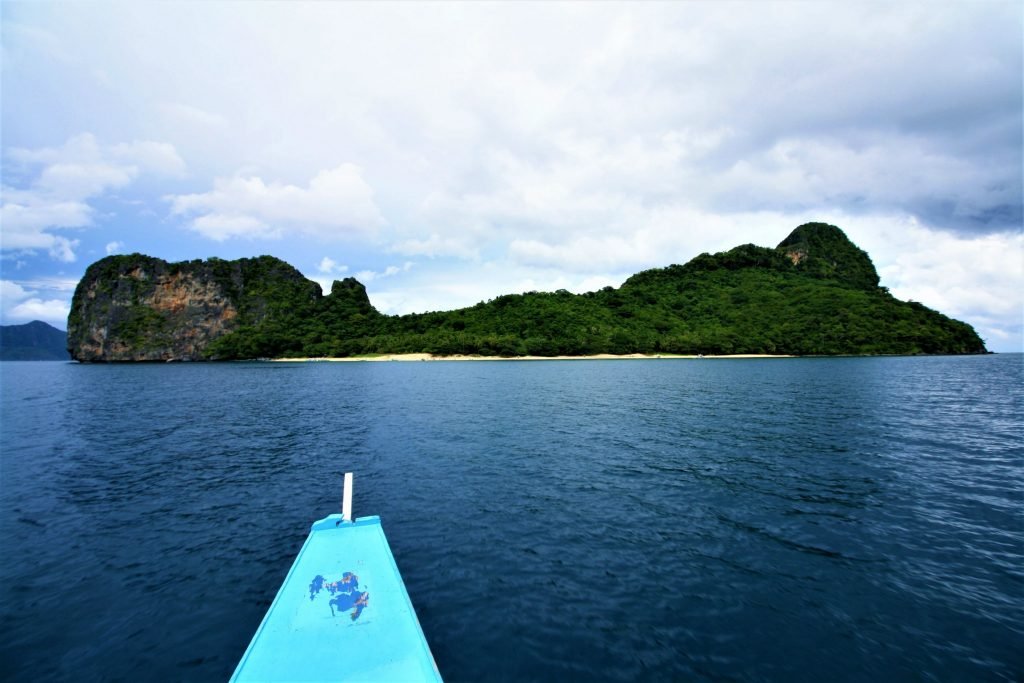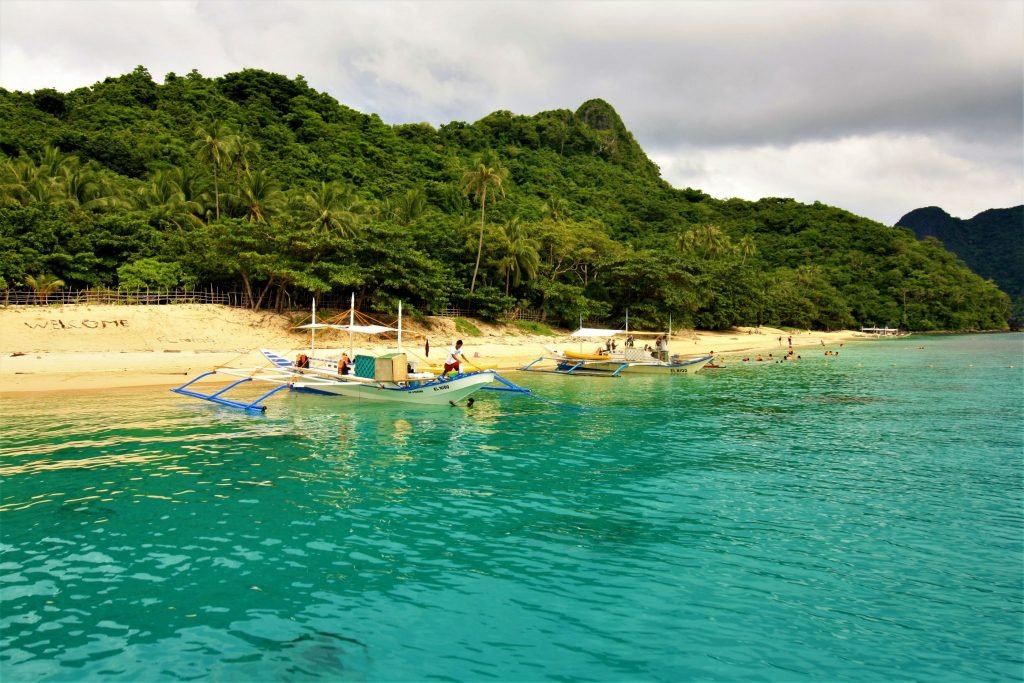 Days, weeks even, can be spent exploring the islands of El Nido. There's hidden coves, tidal beaches and deserted islands to discover. The snorkelling is magnificent and the views simply stunning.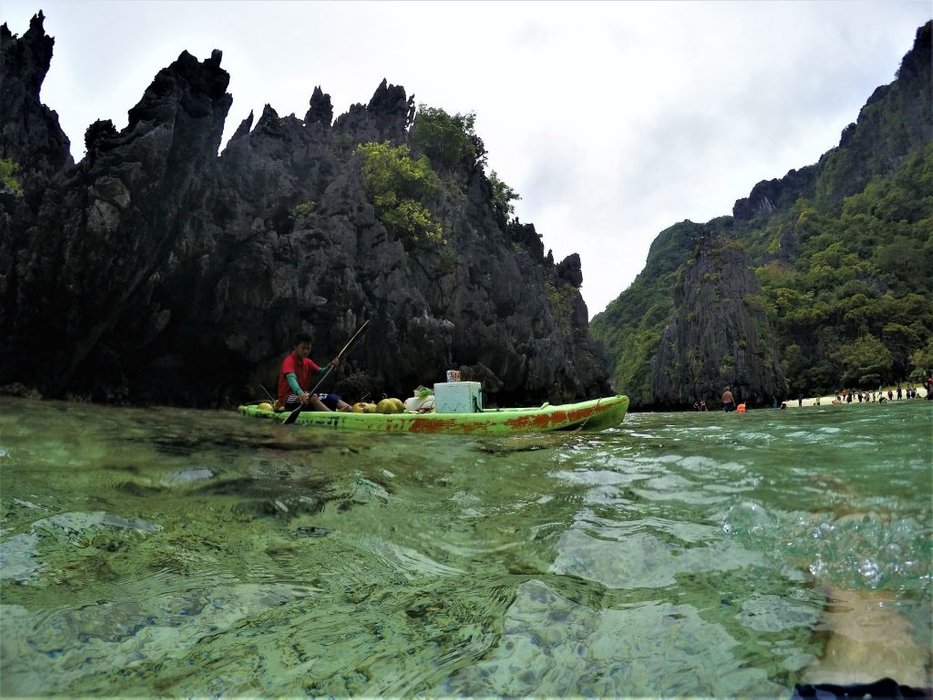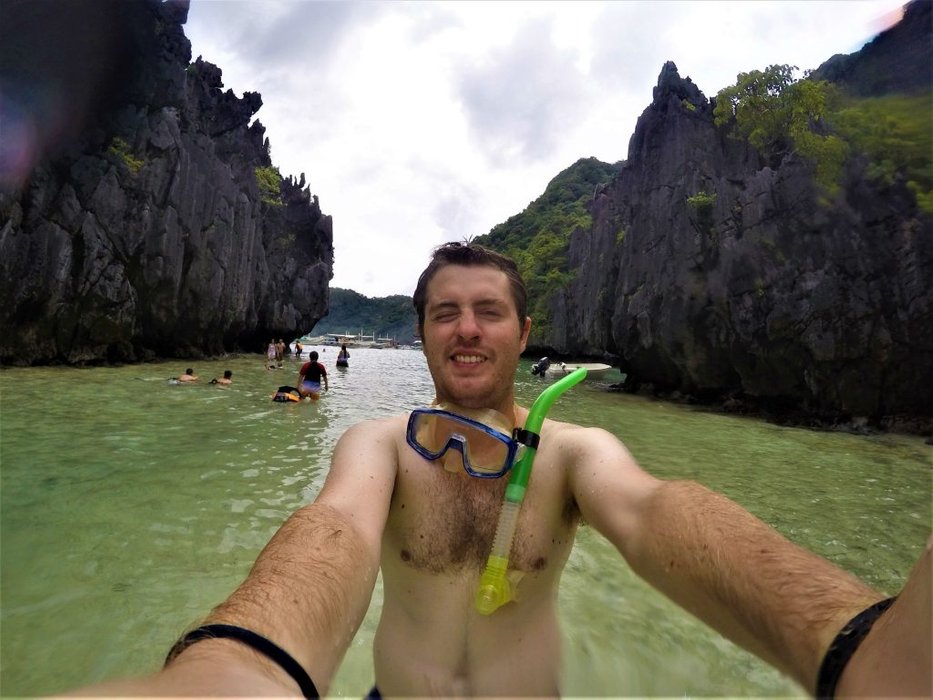 The food is fresh and salty too, straight from the ocean and grilled on the beaches, prepared with a local spice and a local flair, by the good natured Filipino locals.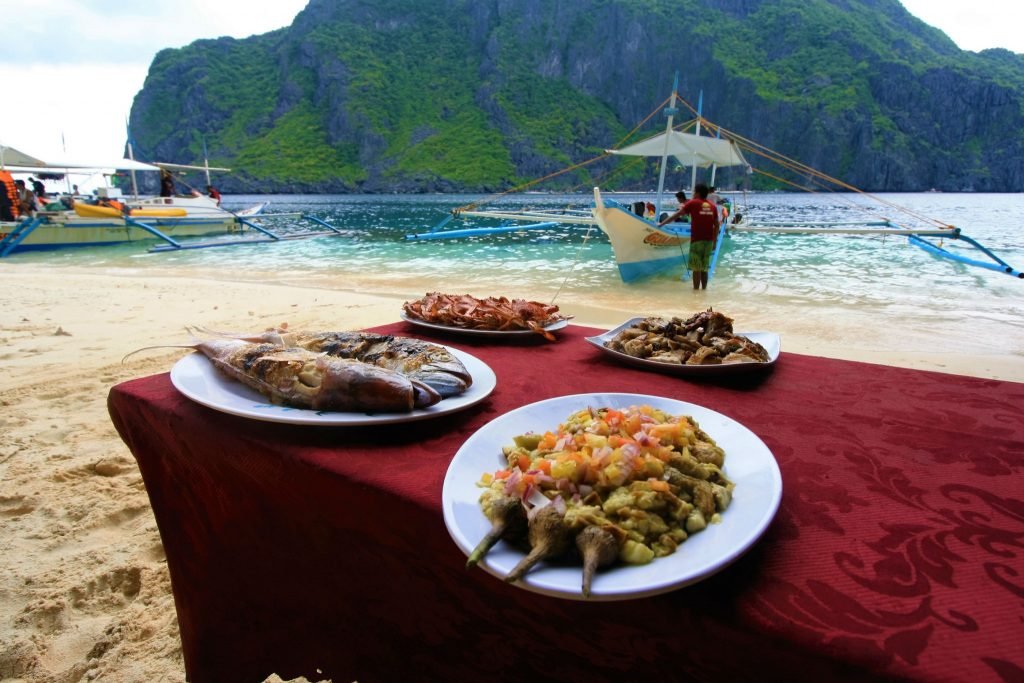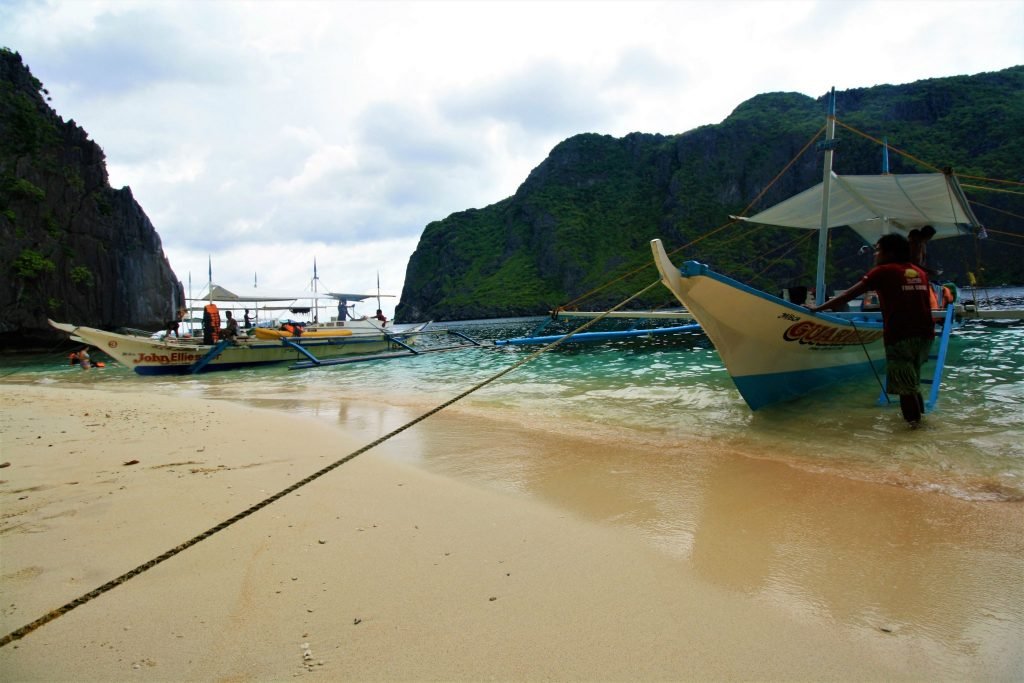 And after island hopping the beautiful landscapes, scenery and waters of El Nido, there's plenty of bars in town to kick back at and relax with a cold beer in the last of the day's sun!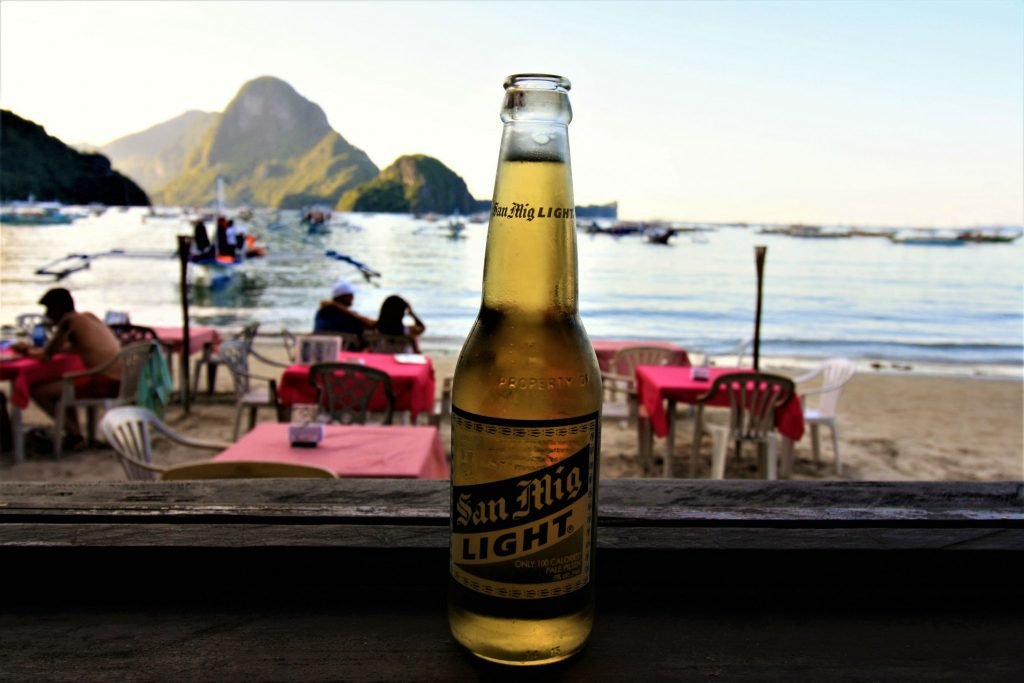 Richard Collett