On one of my recent trips to Madrid, in Spain, I've saw a couple of interesting works very close to each other.
The first was a triple feature done by a Street Artist, with nice Graffiti painted over the doors of this defunct Pizzeria.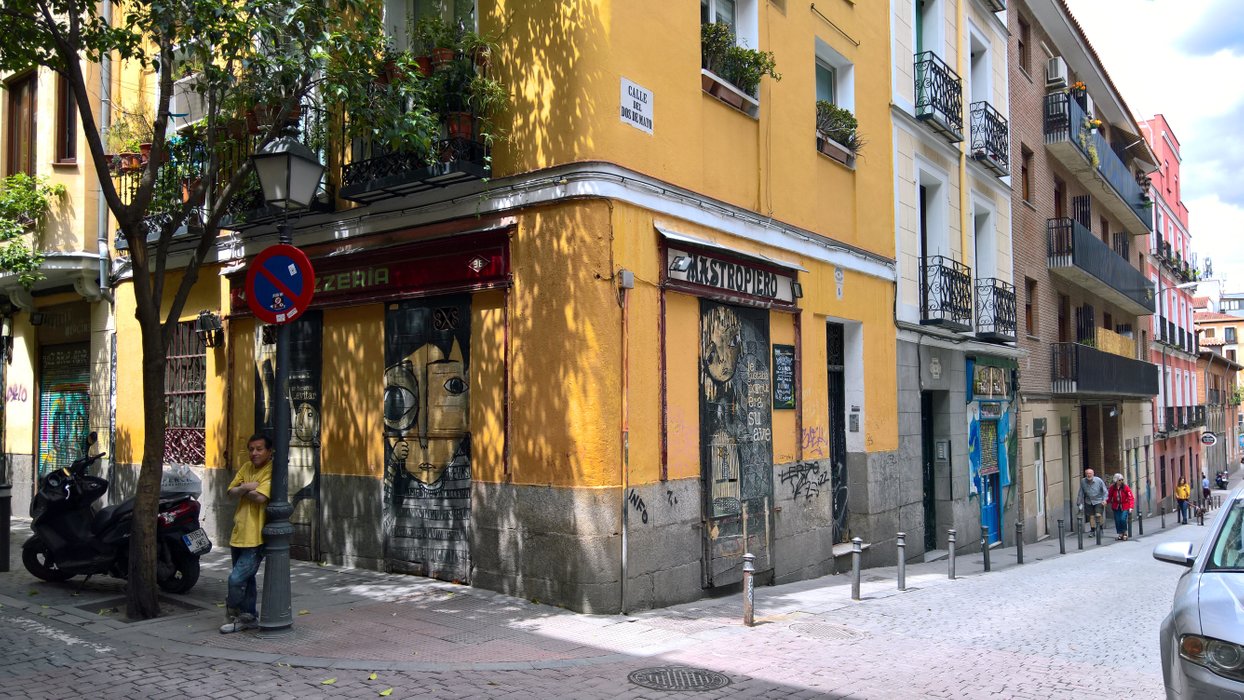 That guy kept staring at me while leaning onto the lamppost, as if he was a model or something. 😂
He was probably thinking I was a weirdo by taking the shot with him looking straight at me, so I didn't have the nerve to come closer and take more shots. The motorbike and the tree were in front of one drawing, the guy was covering the frontal angle of the other, so I only took a single shot and moved on.
Here's a crop of the above image, so you can better see the details in the drawings.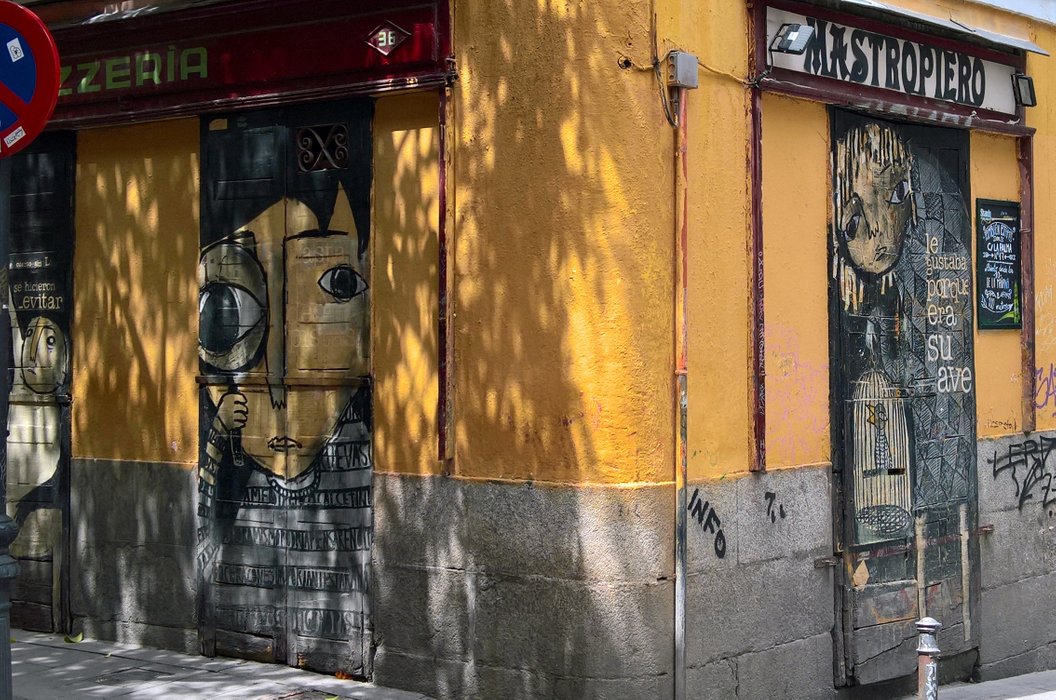 The drawing on the right is particularly fascinating to me... an image of a girl standing next to a caged bird, with the phrase "Le gustava porque era su ave" which translates to "She liked it because it was her bird."
All three images seem to have the common theme of liberty. Or lack of liberty... Interesting work, altogether.
---
A few steps ahead I saw another fascinating work, this time ordered to and delivered by a professional company that works with mosaics. They made the front decorations of this local Spanish Restaurant, named Casa Macareno.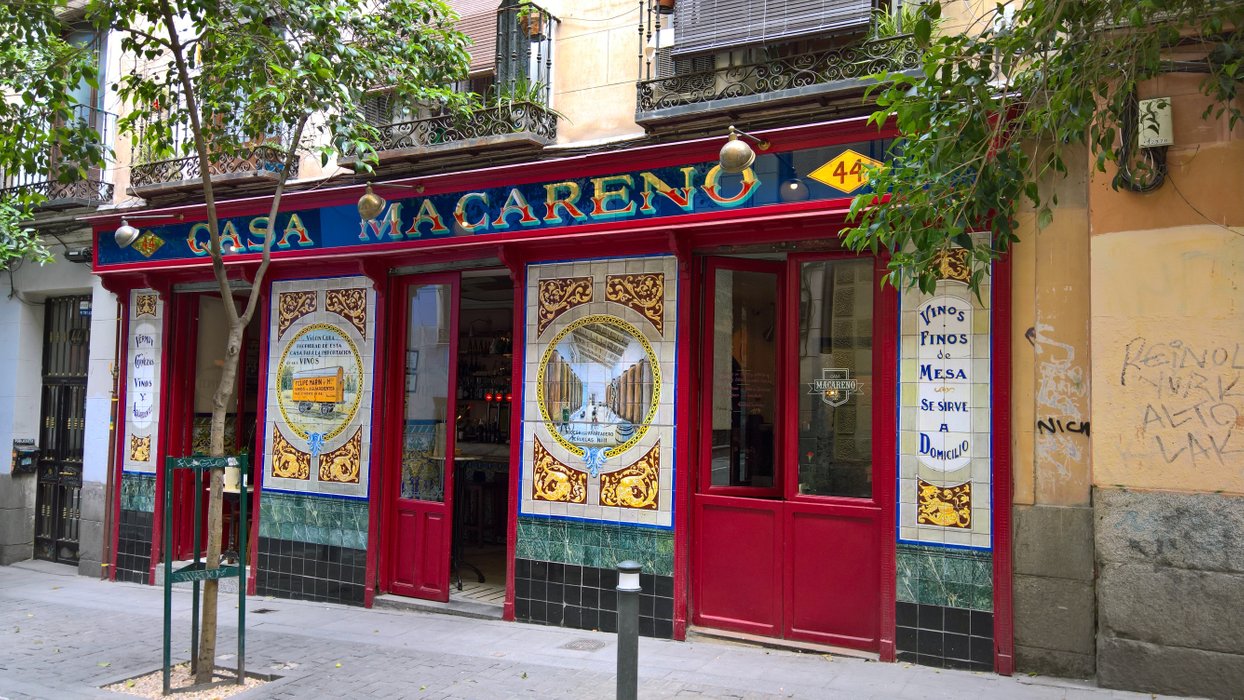 Both drawings are representative of the wine industry, which this restaurant owner seems really proud of. Or maybe he just loves to sell the wine so that their customers open their pockets a little bit. 😜
Again, here's a crop of the image so you can admire the details.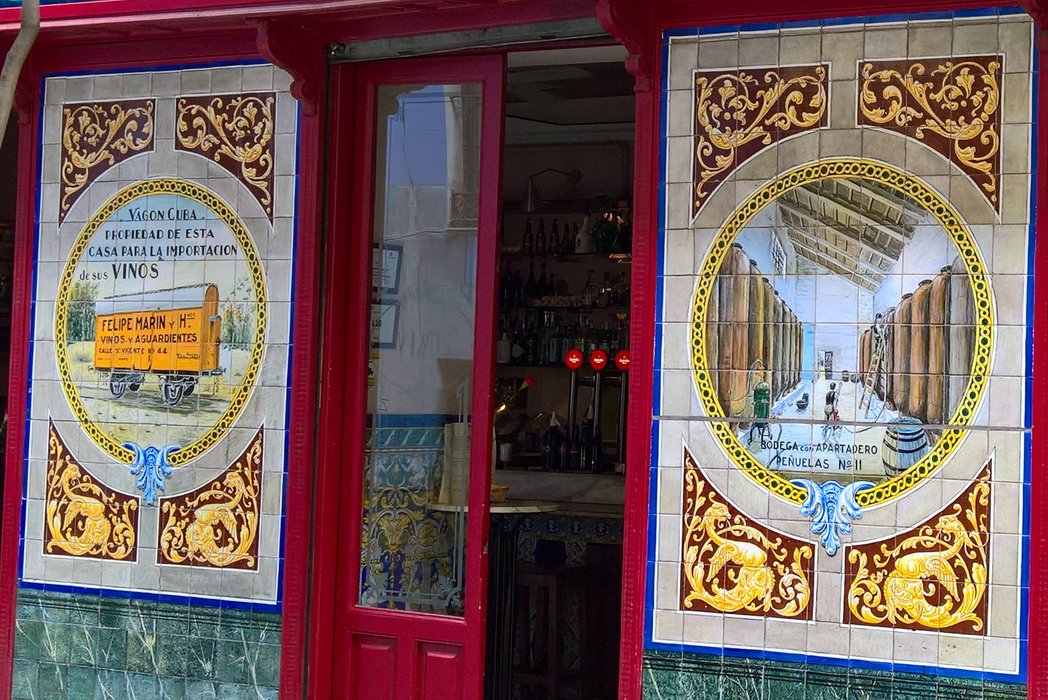 So, what do you think... are amateur Street Artists really that amateur, when compared to professionals? I think not.
Both photos were taken with my old but faithful Windows Phone, which has a really excellent camera! 😎
---
| | |
| --- | --- |
| Camera | Microsoft Lumia 950 XL |
| Location | Madrid, Spain |
| Photos | 2 (Edited with GIMP) |
This post uses the #cc tag from @commentcoin and, if you're lucky, you'll get 1 CC when you leave a good comment. Enjoy!
---