Good night!
Last Sunday I've come across a temporary popular fair in the city of Matosinhos, in the north of Portugal. The weather was great, people were having fun... and I took my camera out to grab some shots.
Usually I edit my photos but this Panasonic camera is so good that, if I edit the photos, they will look worse than the original! 😆
---
This is my entry for the #MarketFriday initiative created by @dswigle.
Check out her post, if you want to participate as well: Market Friday Goes to the Air Show - Part One
---
This little market was full of colourful and diverse items. There was a bit of everything from scarves and bracelets to bags and even toy cars.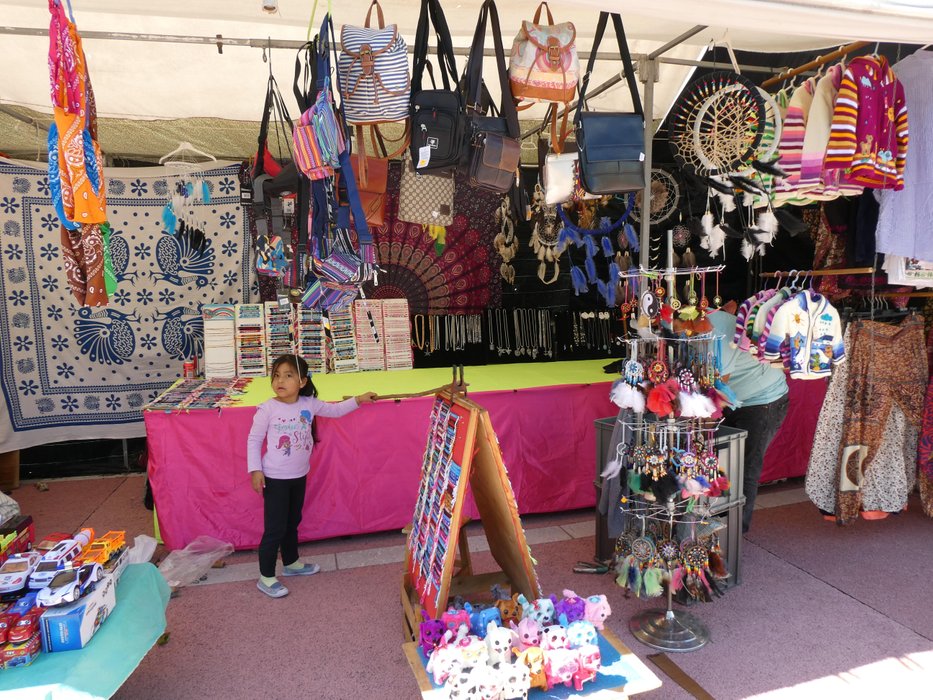 There weren't many people around. These girls were the first customers to arrive. Her mom wanted to go home instead, but the girls convinced her to stick around for a while.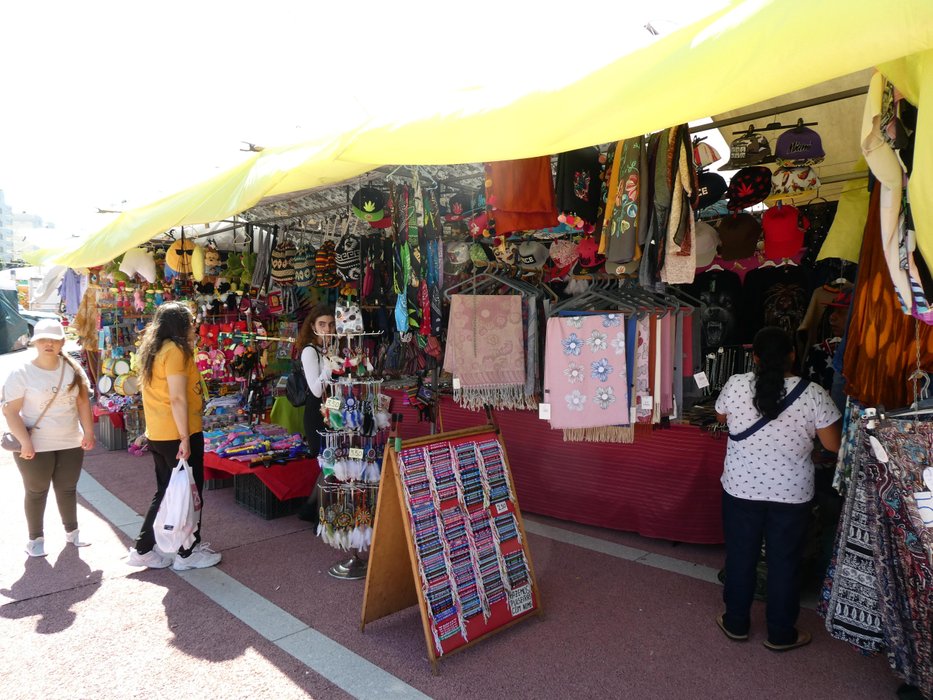 The mother waited patiently, while the kids looked at some rings and bracelets.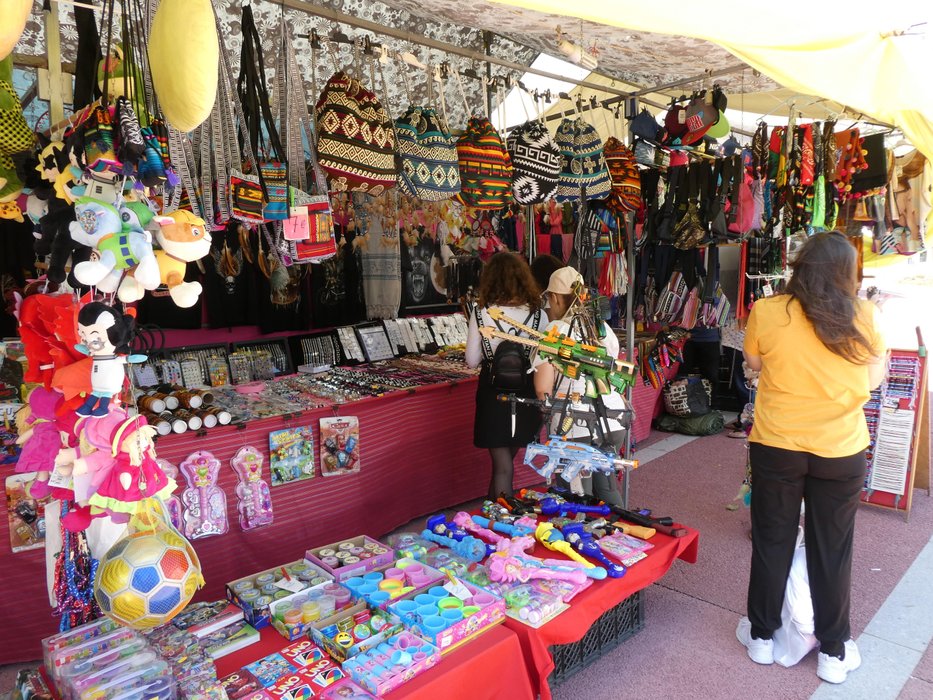 With so much choice, they had to organise a small meeting, to check out what their budget allowed them to buy.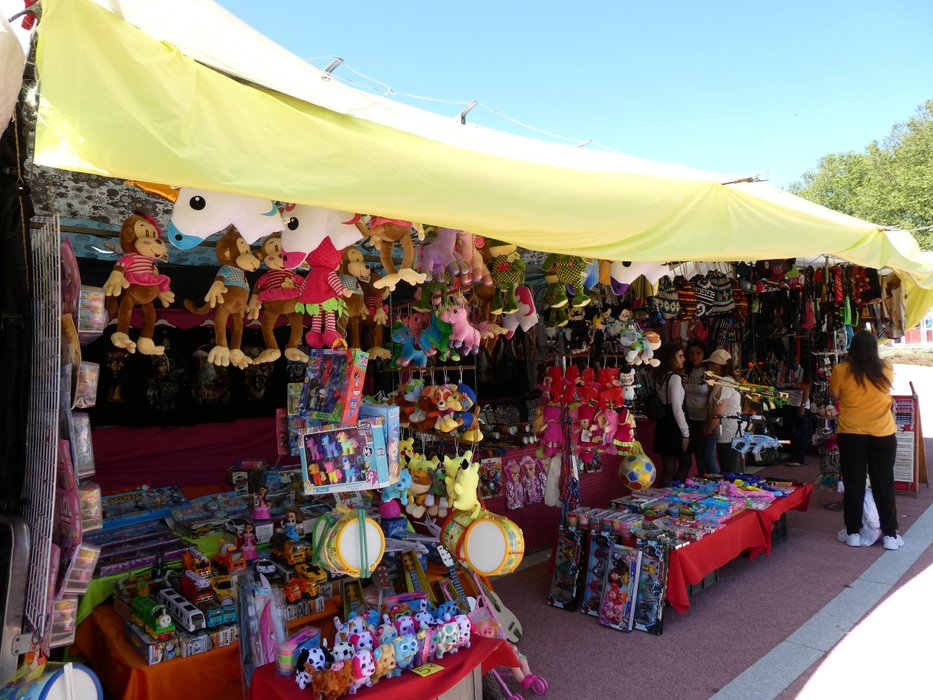 I moved along... the next tent was full of stuffed dolls and toys.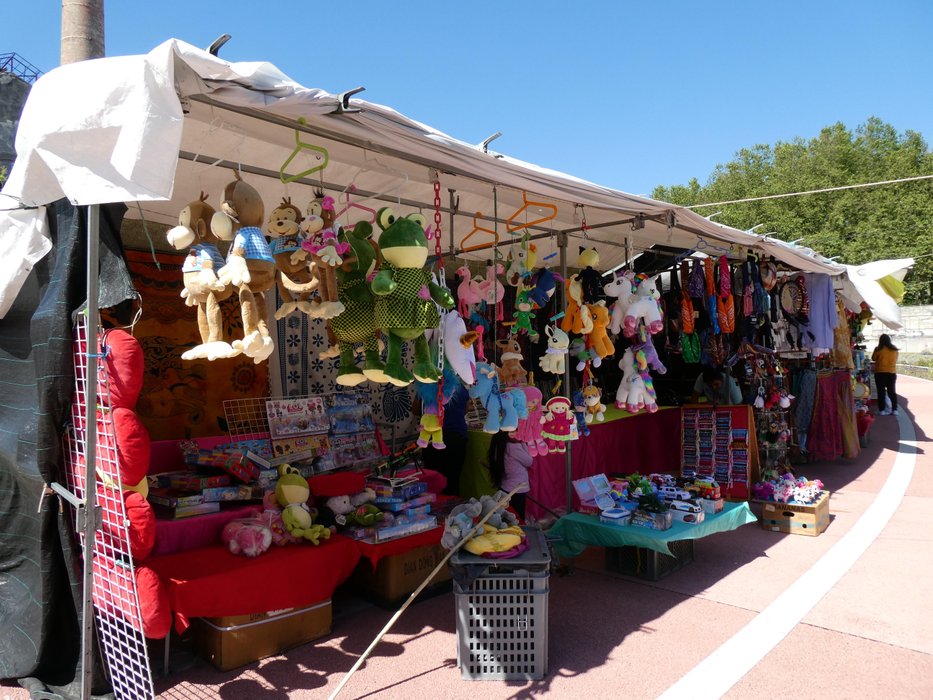 A bit ahead, there were a few tents full of clothes...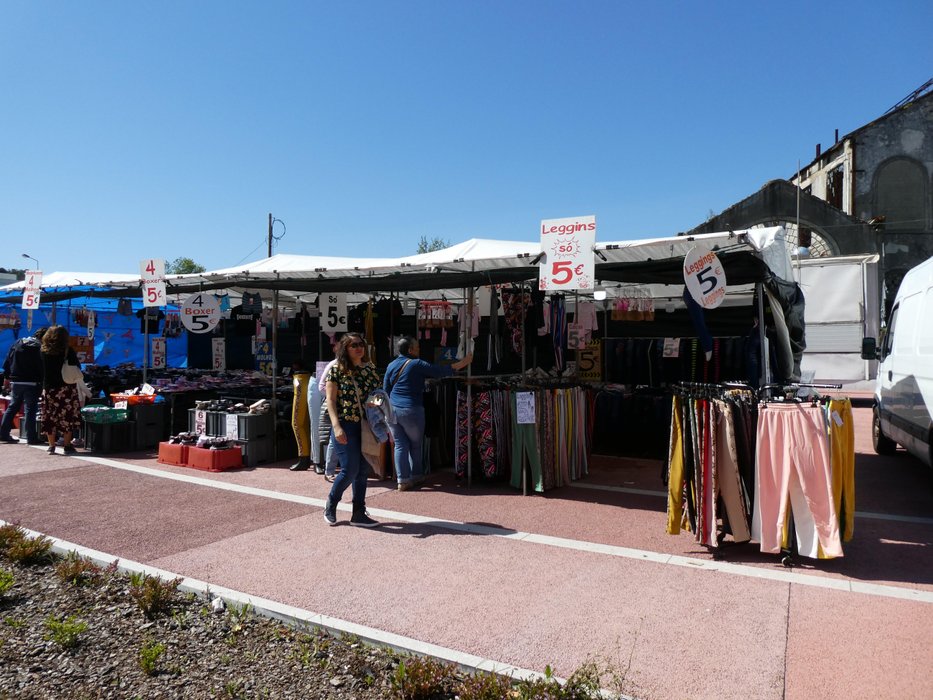 Upon closer inspection, I realised it was mostly boxers, leggings and socks. What the heck? Has this guy stolen a truck of underwear or something like that?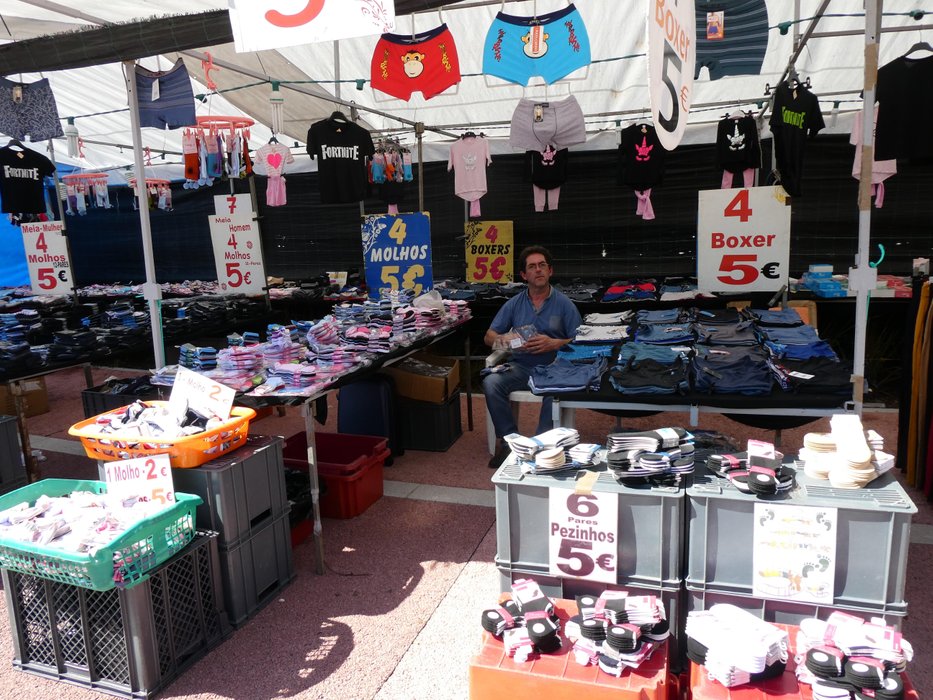 ---
That's it for the market...
Right next to it was the the cotton candy guy, strategically placed at the entrance of the popular fair. This lady didn't fell for it, though. The kids tried to pull her away... but she said: "no candies before lunch."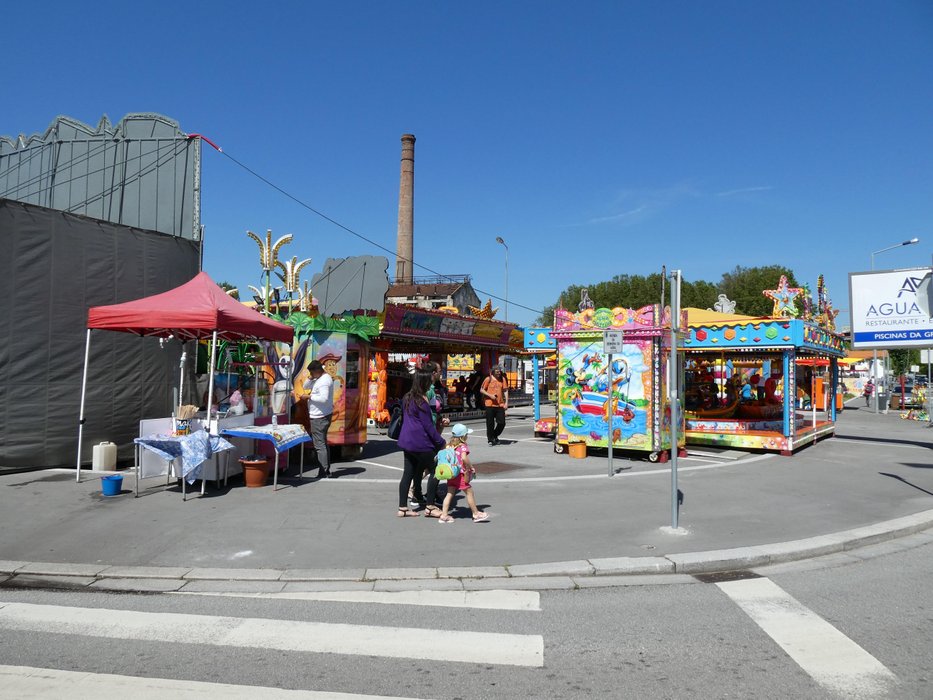 I went ahead to see what kind of rides were working, so early in the day...
Here's a train for kids which goes round and round, up and down the two track floors. Very cool.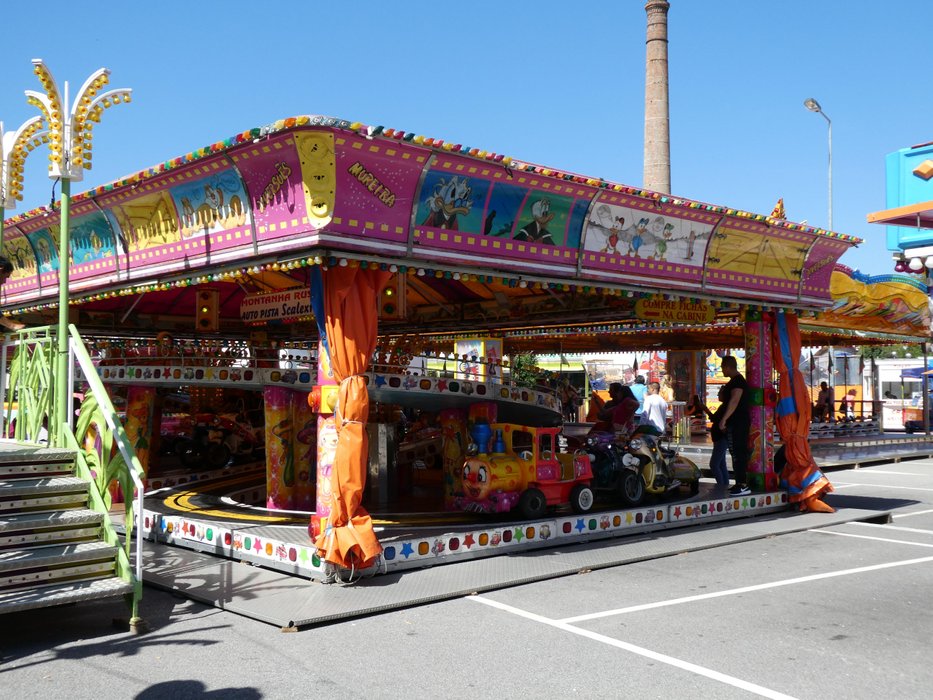 The kids were always attentive to wave at their parents at every lap.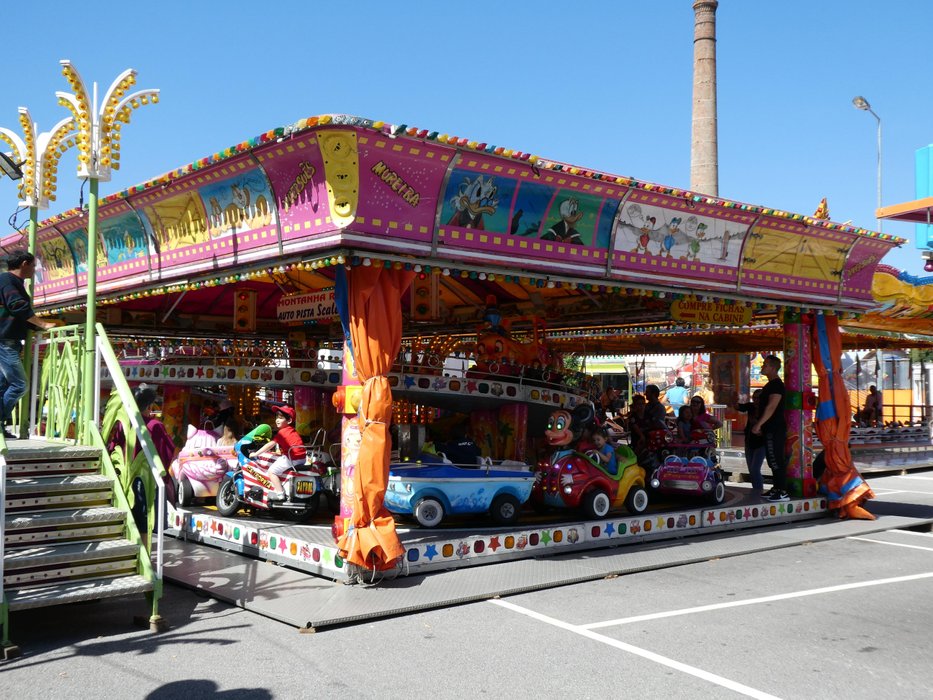 Here's another simple ride, meant for kids...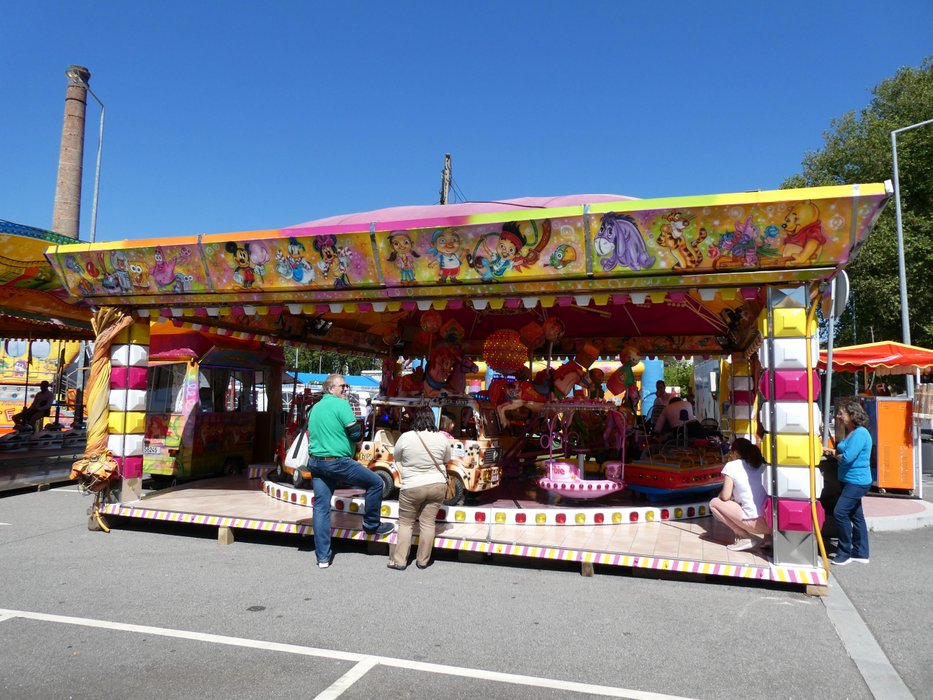 But as you can see on the following animation, there is an adult intruder riding this carousel, too. 😂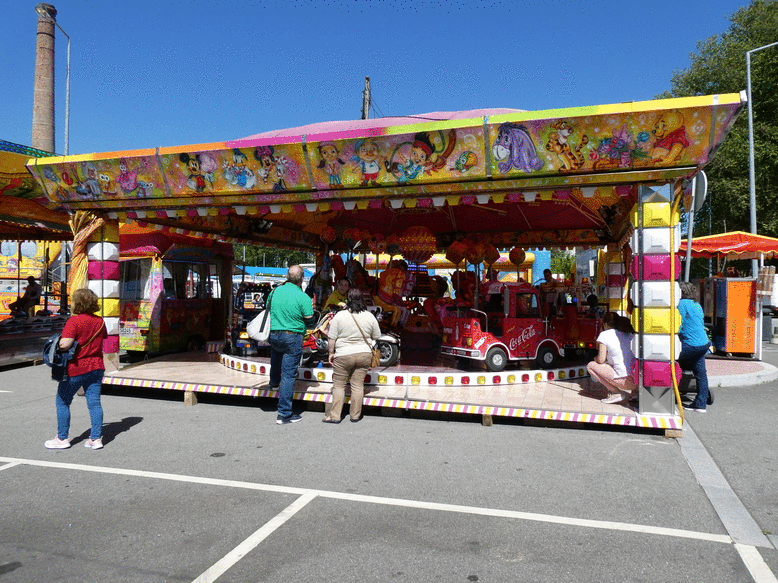 Here's another colourful carousel. I don't know why the little boy was watching the action from the sidelines...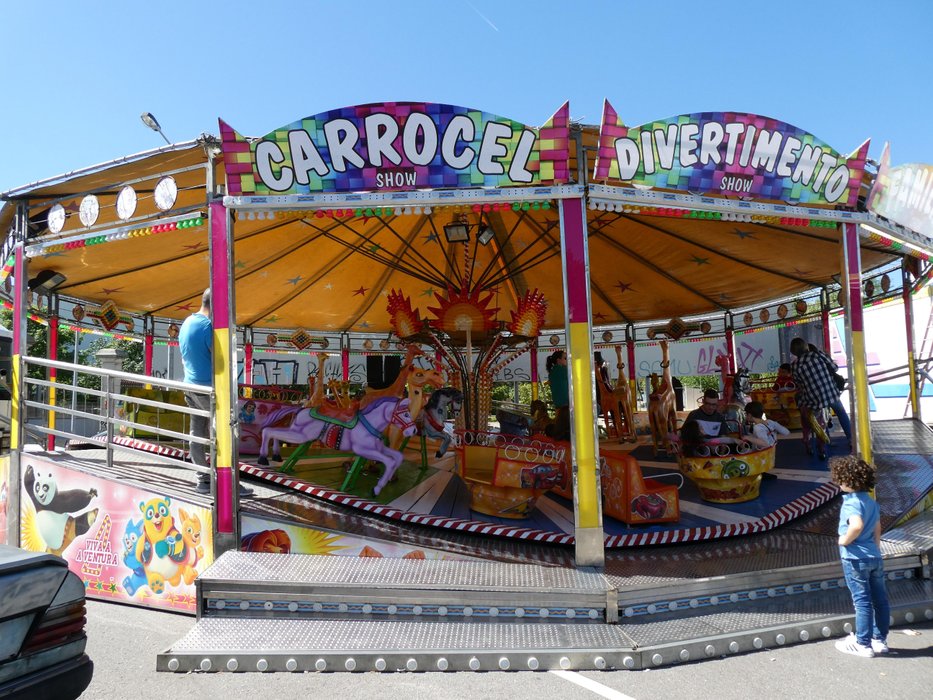 ... while his mom and grandma were riding along with his little brother. Maybe he thought he was too old and too cool for this children's toy!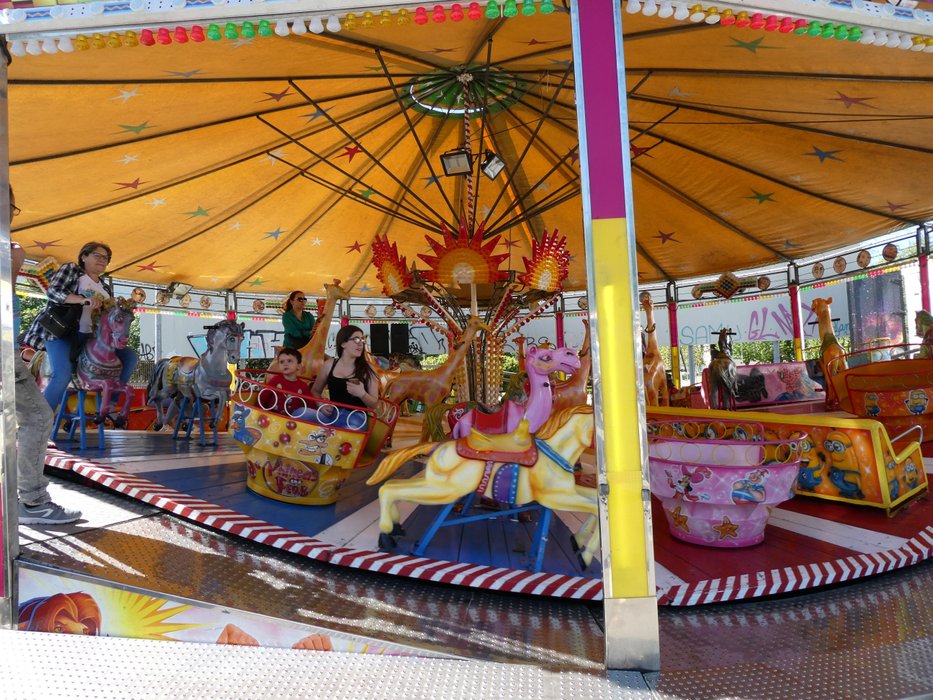 After kids go through the easier rides a few times, they start getting bored... and they move over to the adrenaline side of the fair.
First, they warm up on the bumpy cars.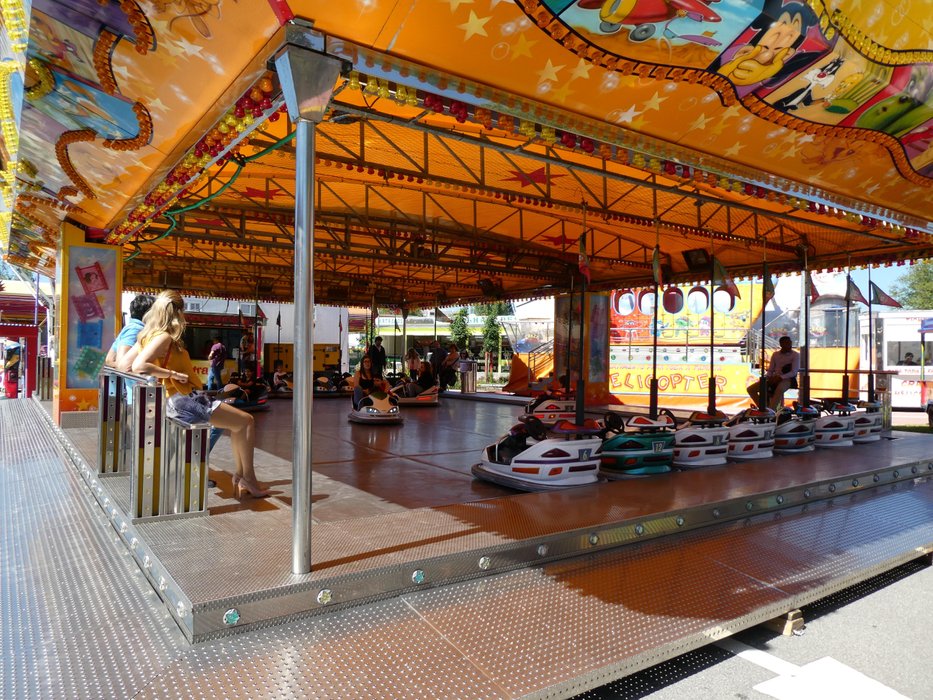 Some of the kids ride along with their moms. Other kids, braver and more confident, decide to ride by themselves... and sometimes, a collision is inevitable.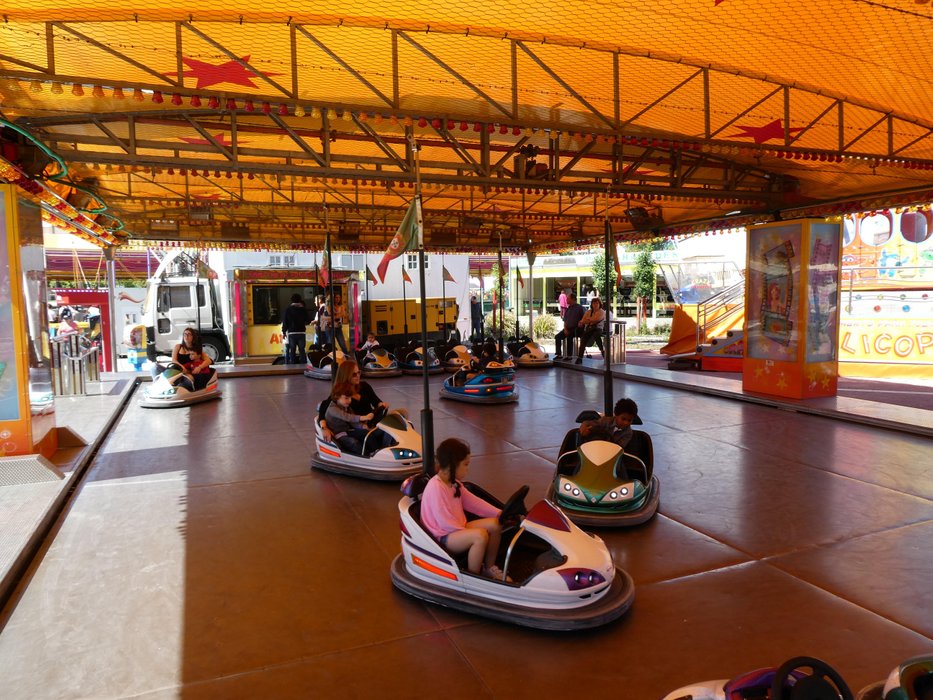 This is a lot more fun with movement. Check out a bit of the action below.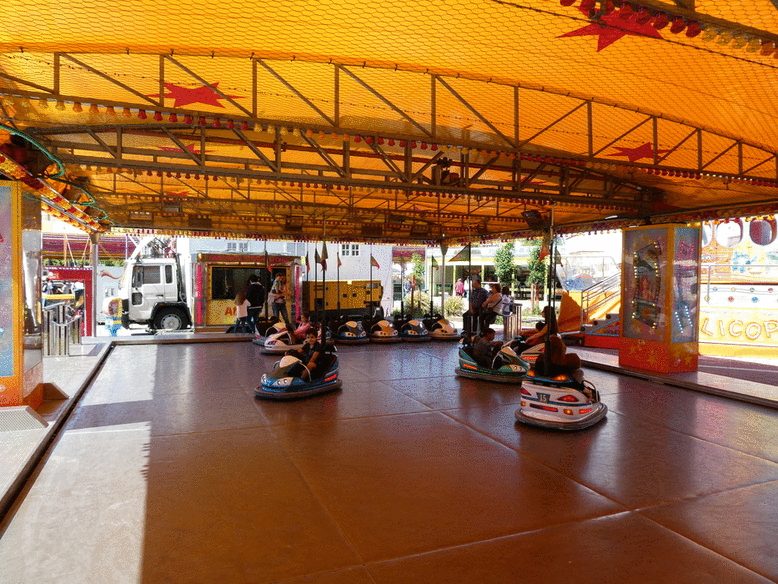 F1 pilots, be prepared for some competition a few years from now!
Not all kids can ride the bumpy cars... the smaller ones must stick to the bouncing castle. It's not as fun, but will have to do.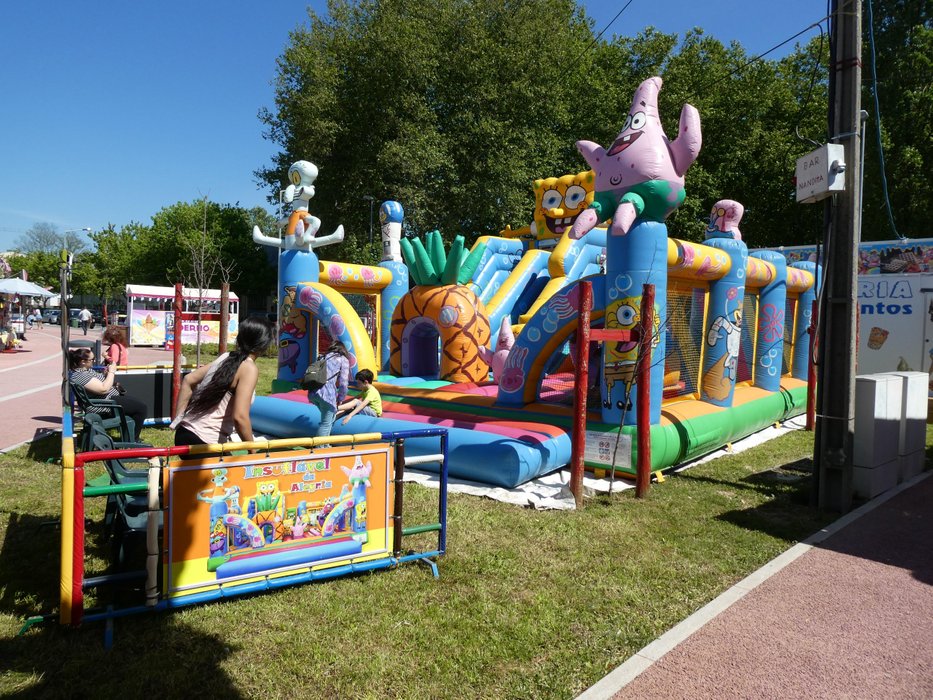 The most adventurer and radical kids can't get satisfied with such simple rides. Obviously, theese adrenaline seekers went straight to the bungy jumping ride. At first, there were only two kids bouncing and flying around... while a third one was ready to join them.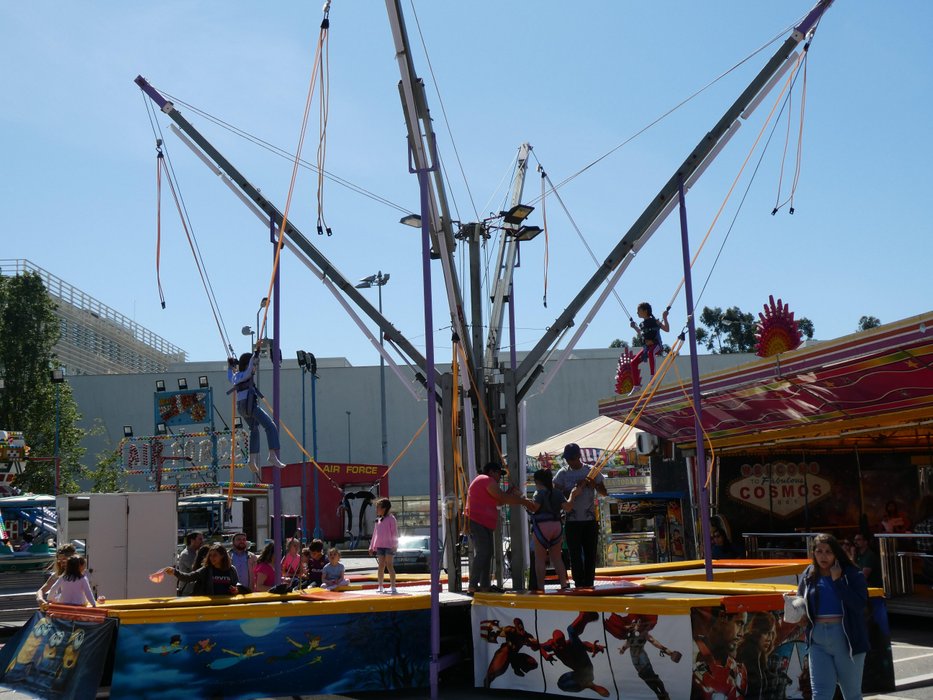 A few minutes later, she was also ready for the fun. 3 kids in the air now! Wow!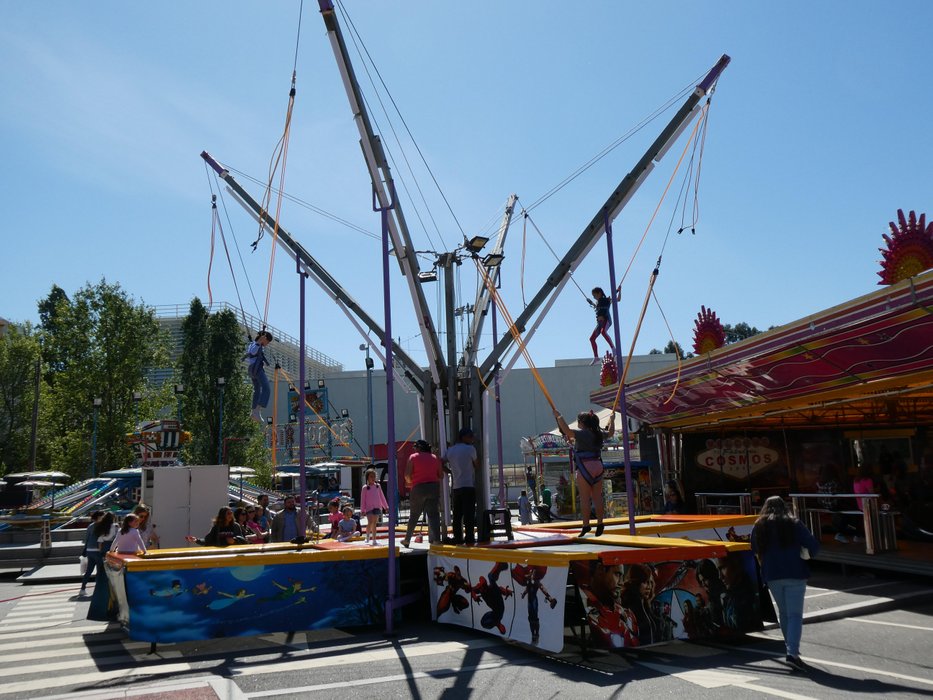 As soon as the third kid was up and flying, the assistants came to help another little princess get ready for some jumping.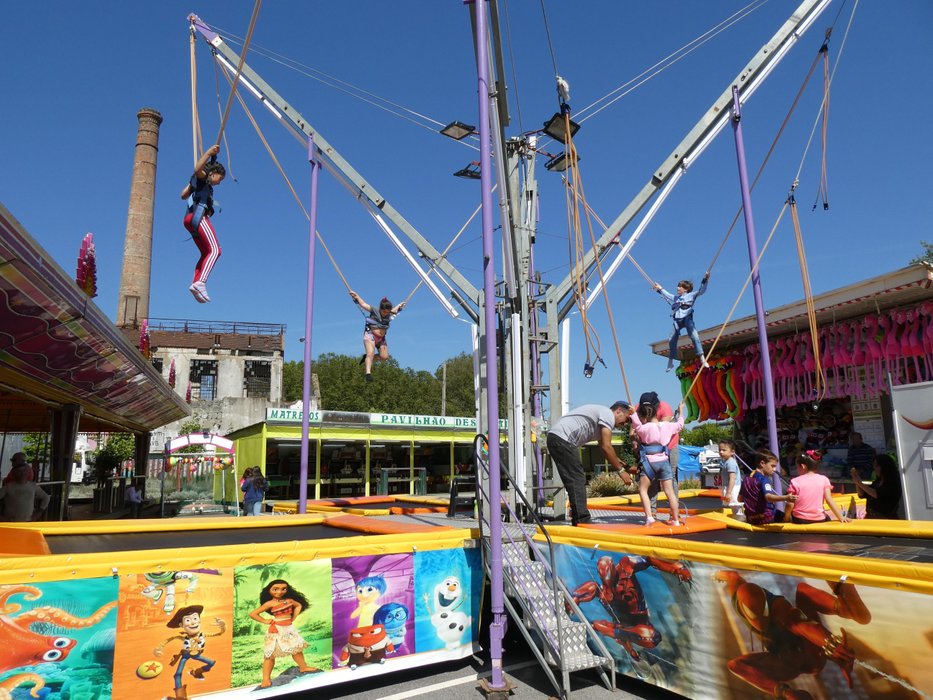 And here we have all four kids up in the air. Wheeeeeeeeeeeee! 🙃
This fair is only a fraction of what happens in Matosinhos, at this time of the year, while religious celebrations are taking place. The event is called Senhor de Matosinhos, which can be translated to Lord of Matosinhos. (As in Our Lord aka God.)
---
I hope you've liked these photos and leave a comment below.
---
| | |
| --- | --- |
| Camera | Panasonic Lumix DC-TZ90 |
| Location | Matosinhos, Portugal |
| | Untouched Photos |
---