Just a few meters away from my hotel, stood the Károlyi Garden (Károlyi-kert, for the locals). This is situated right in the middle of the city's historical center.
It seems that this is the oldest garden in Budapest, a fact which I've only found out after I got home.
This gorgeous little park belonged to the Károlyi palace, which was the home of Mihály Károlyi, the Hungarian prime minister in 1918.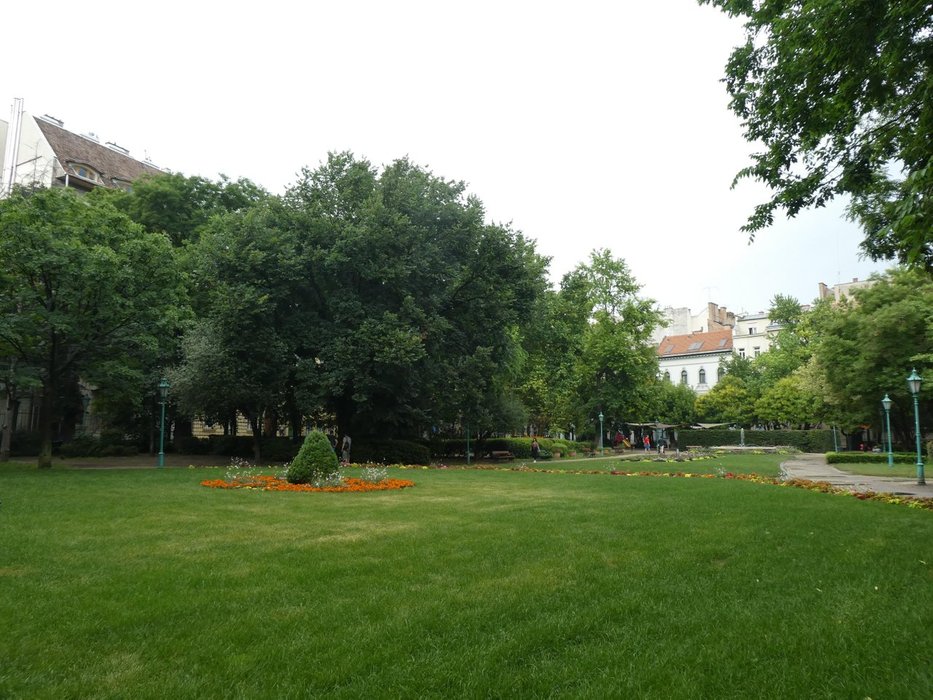 This cute and charming park used to be private and belonged to the Károlyi family but nowadays it's being used as a public park, even though the fences are still there.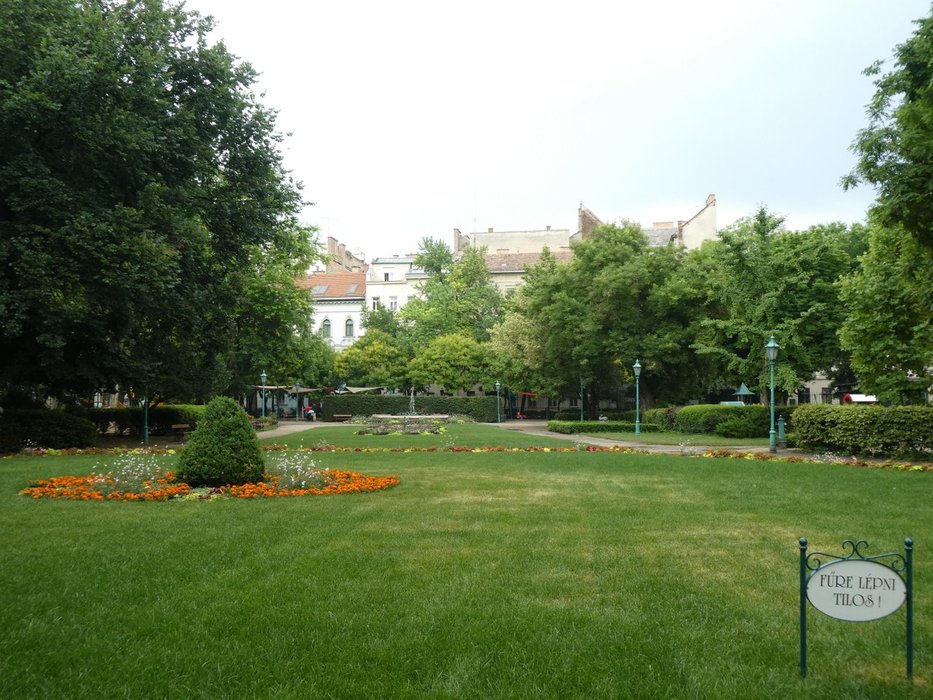 The garden is very well maintained, with lovely plants and flowers everywhere, romantic paths and a relaxing atmosphere. A few lovely plaques remind you to "Fűre Lépni Tilos", which, as you've probably guessed, means Don't Walk on the Grass.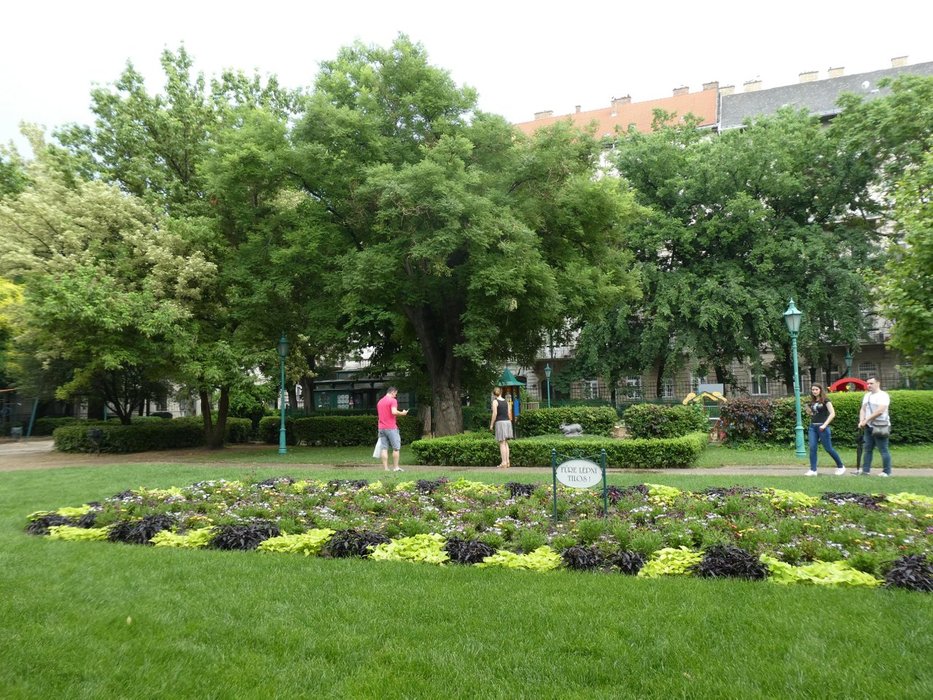 ---
A small and lovely fountain is the center of the attractions and you'll see tourists like me stopping to take pictures all the time.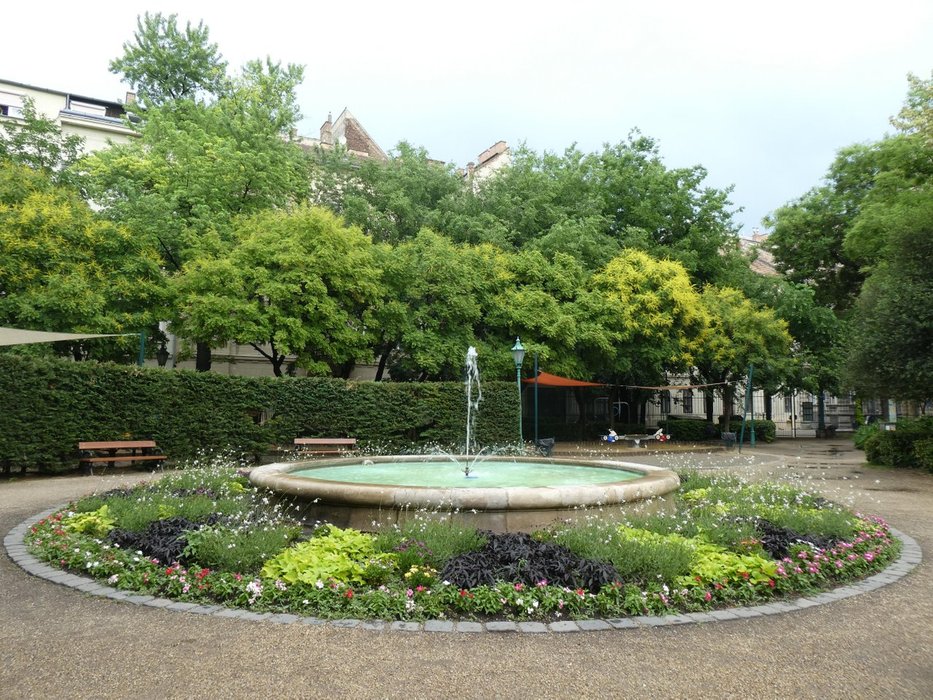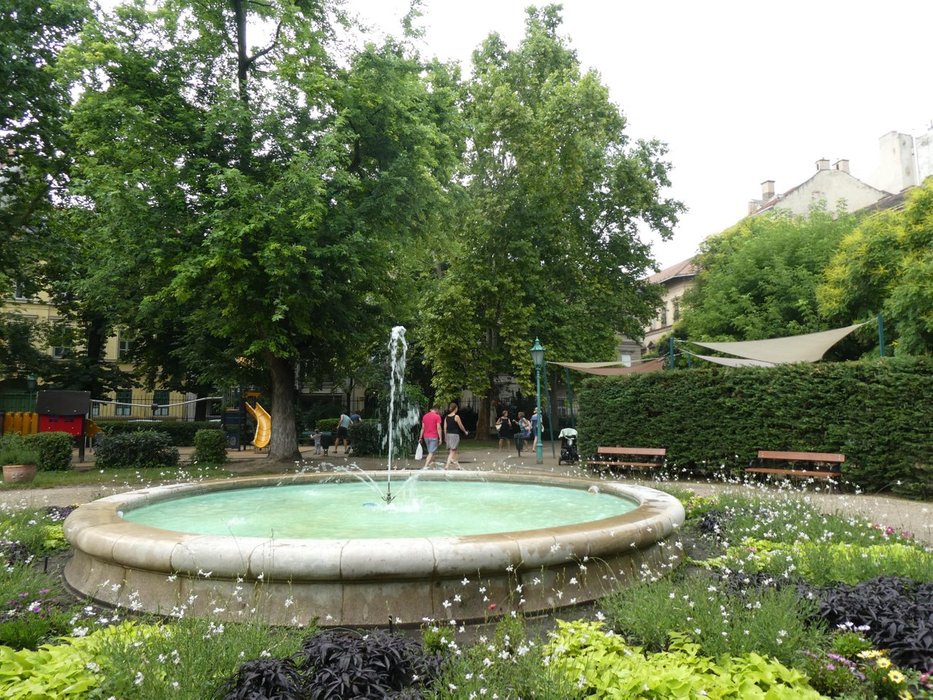 ---
Behind the fountain, there's a children's playground. I've passed through this place a few times and it was never empty.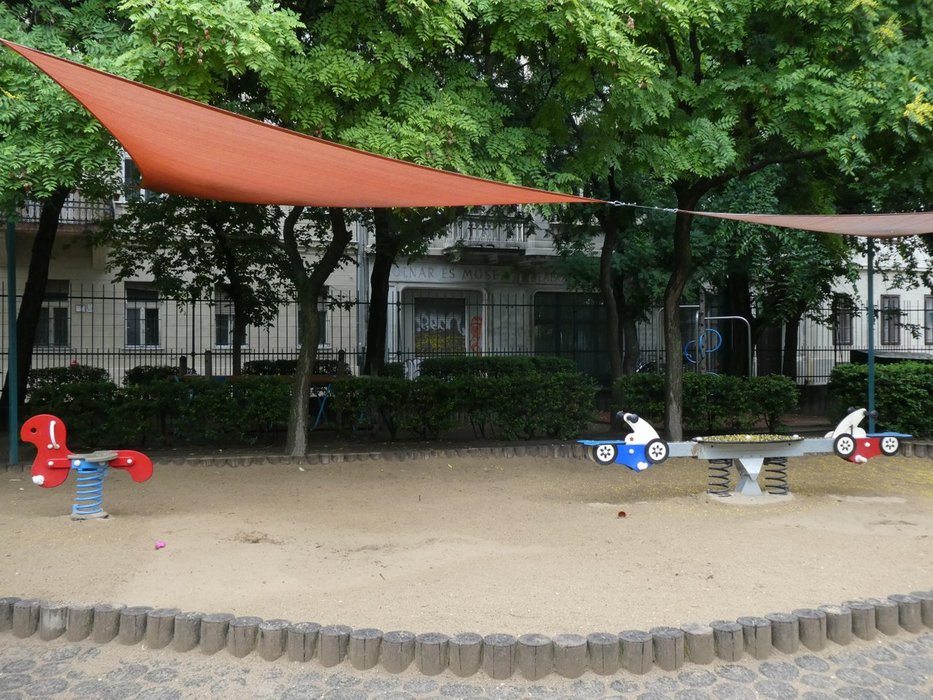 On this occasion, a little girl was having fun by herself, on the sandpit. The parents were watching her closely, while relaxing, sitting on a nearby bench.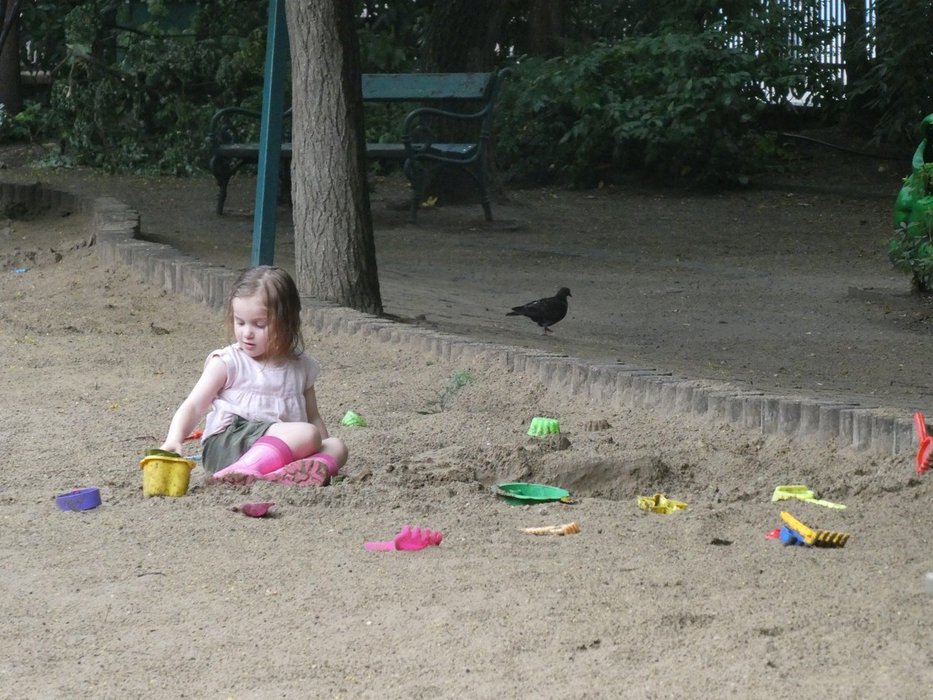 ---
A few statues adorn this park.
Right at one of the entrances, you'll see the bust of Lajtha László, a Hungarian composer, ethnomusicologist and conductor.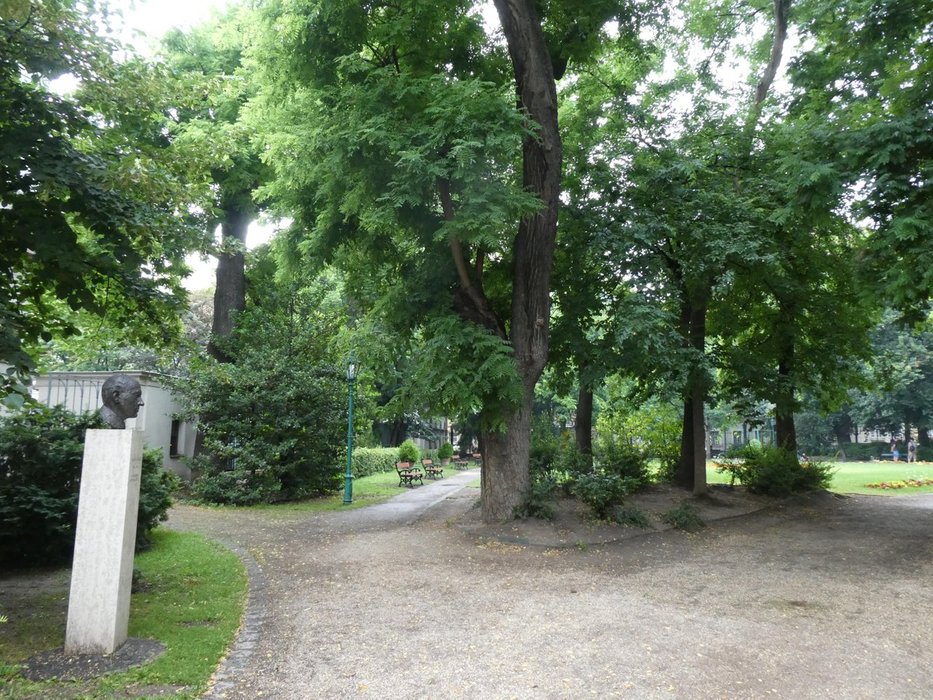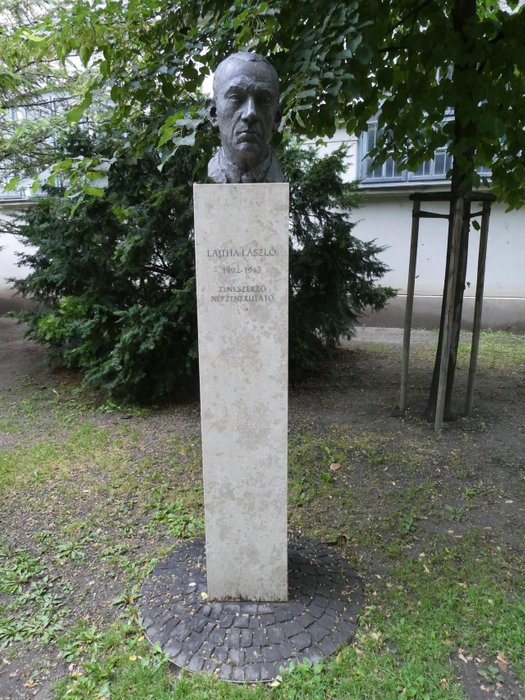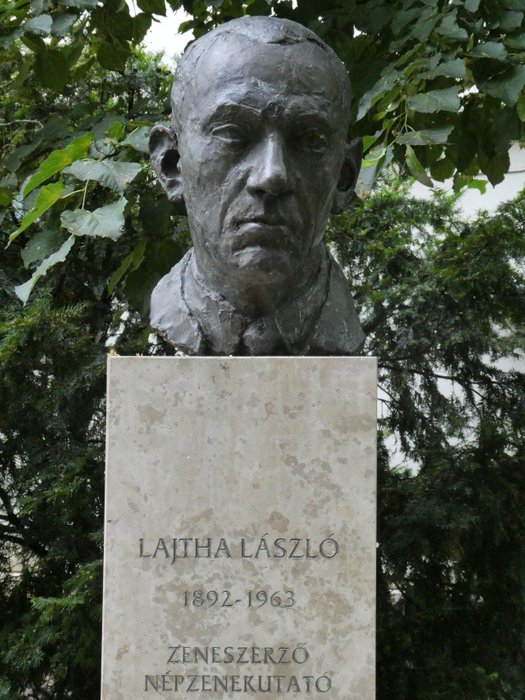 Another statue present in this park represents Iranyi Daniel. a Hungarian politician and journalist. He was recognized for his rigorous morality and pure character. A Hungarian woman stands in front of him, holding a flag in her hand.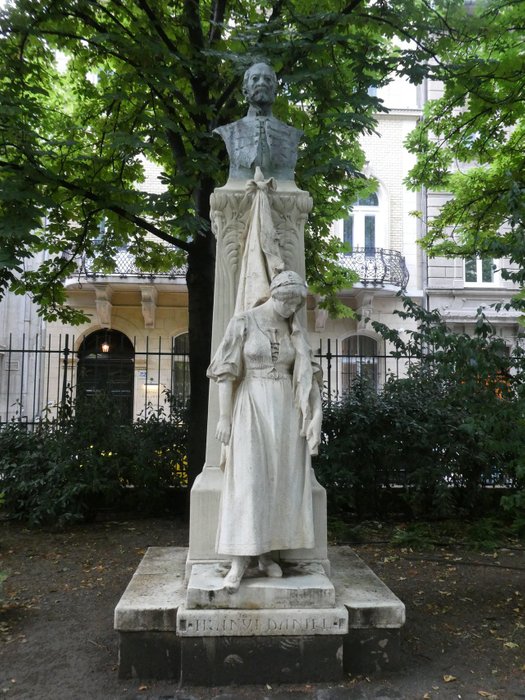 I've also found very interesting to see the statue of Károly, a Belgian giant rabbit which used to live in this park.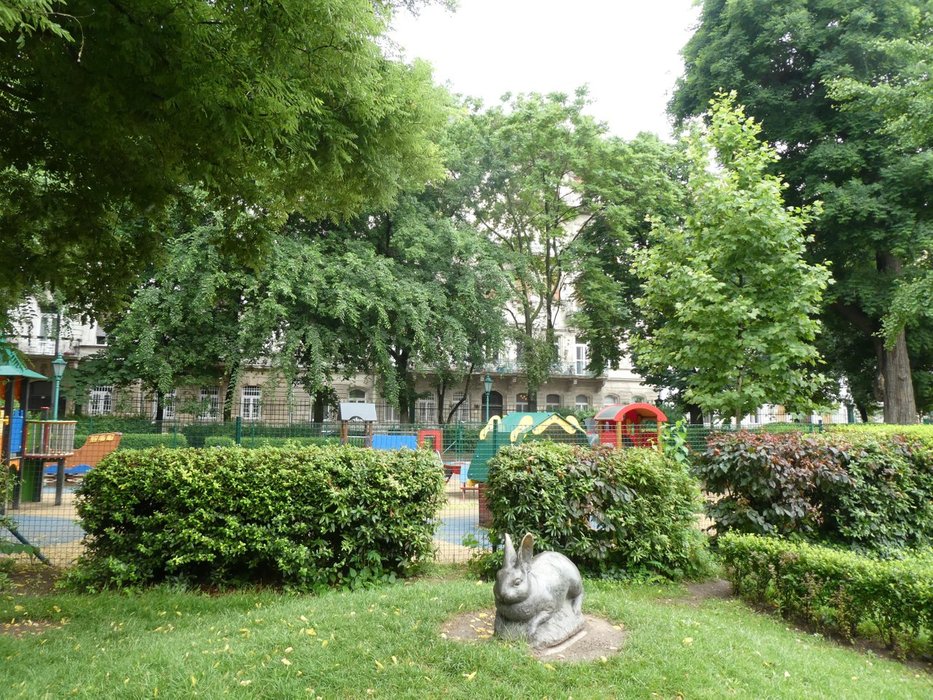 This was the favourite of the children who passed by with their parents...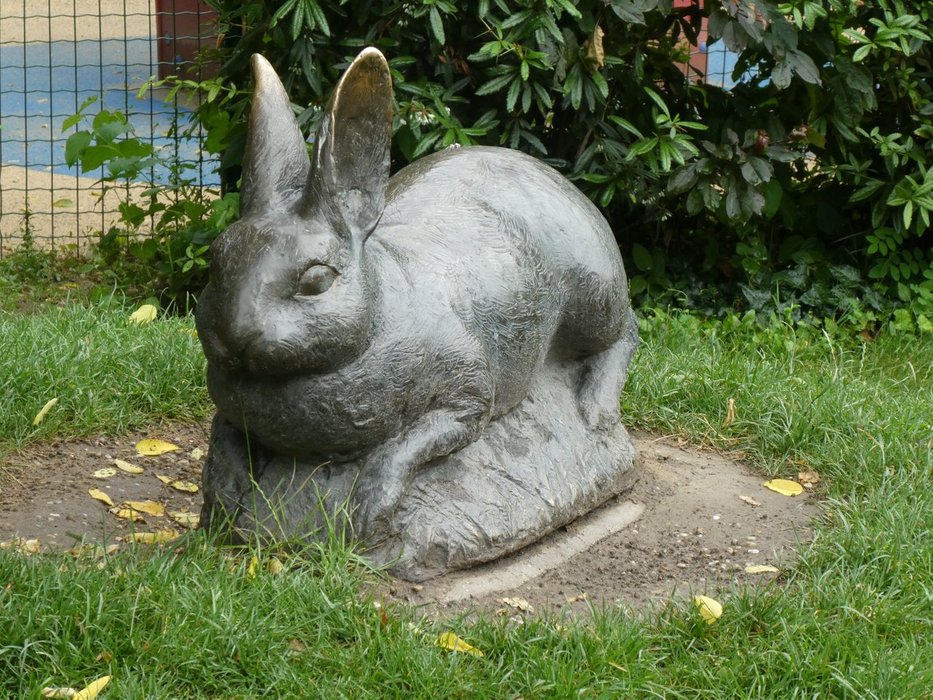 ---
There is a small area with tables and benches, surrounded by perfectly trimmed bushes, perfect to relax and play some card games.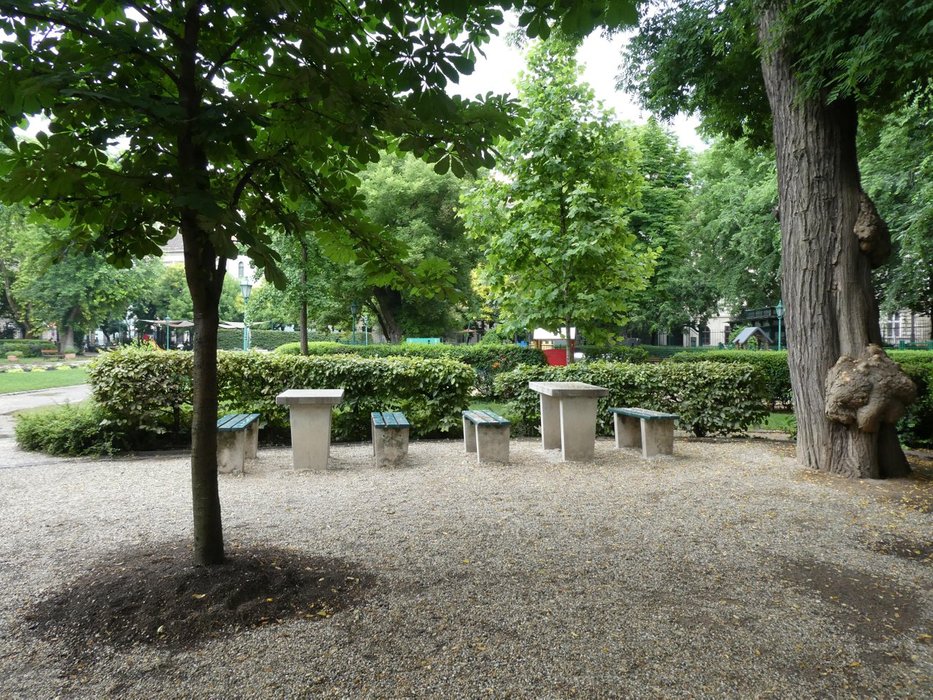 ---
In case you forgot your reading material at home, you could pick up one of the books available there.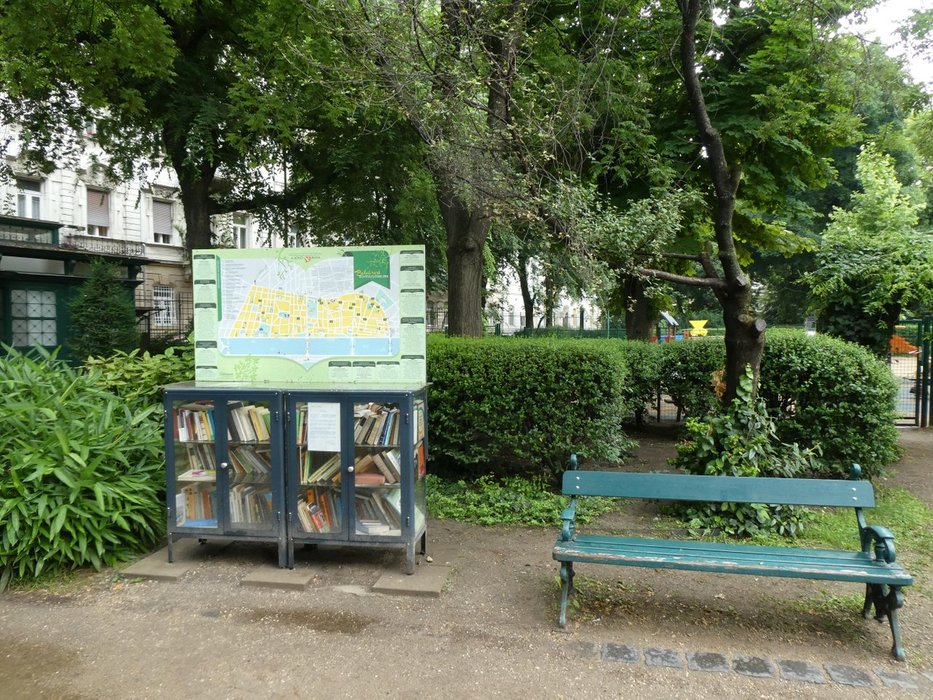 Above the shelves, there is a map showing you the places in Budapest where these books are sold, in case you want to resume reading at home.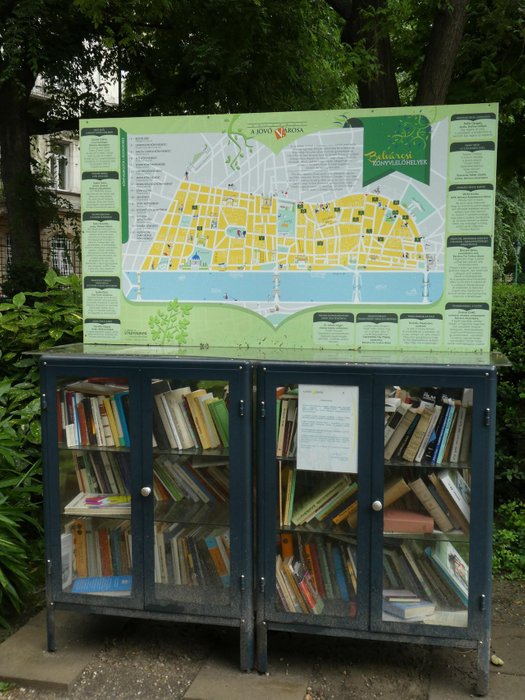 Please notive that most of these books are in Hungarian language.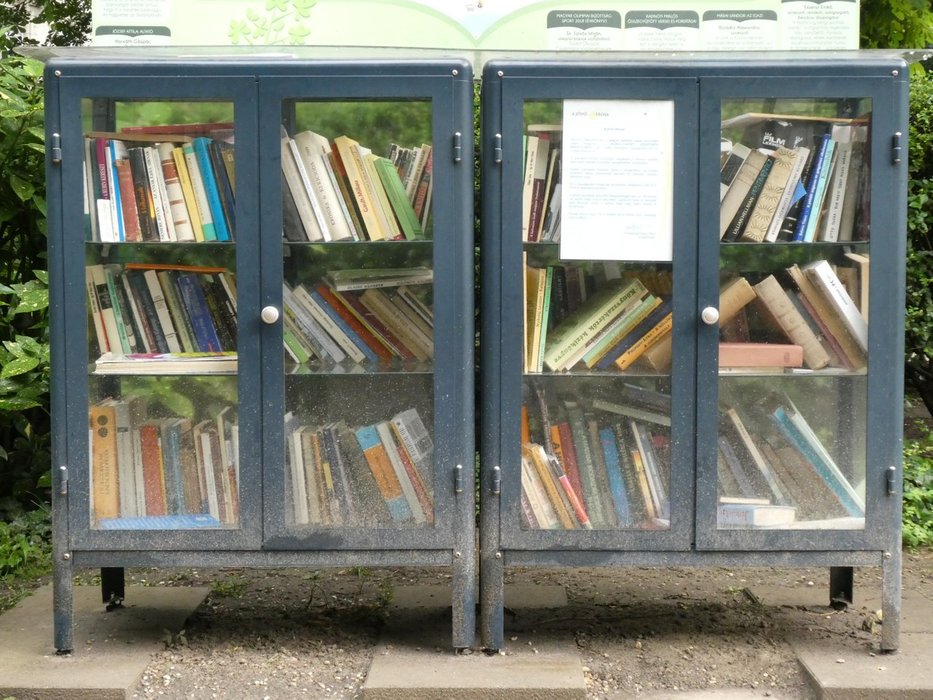 ---
I hope you have enjoyed this post... don't forget to leave your comment, before you go.
---
| | |
| --- | --- |
| Camera | Panasonic Lumix DC-TZ90 |
| Location | Budapest - Hungary |
| | Untouched Photos |
---