One of the coolest things of walking around is finding some gems we would miss, had we been traveling by car, motorcycle or bus. On this day I was taking a stroll along the Way of Saint James when I saw the most cute looking gate... and a lovely granary lurking inside.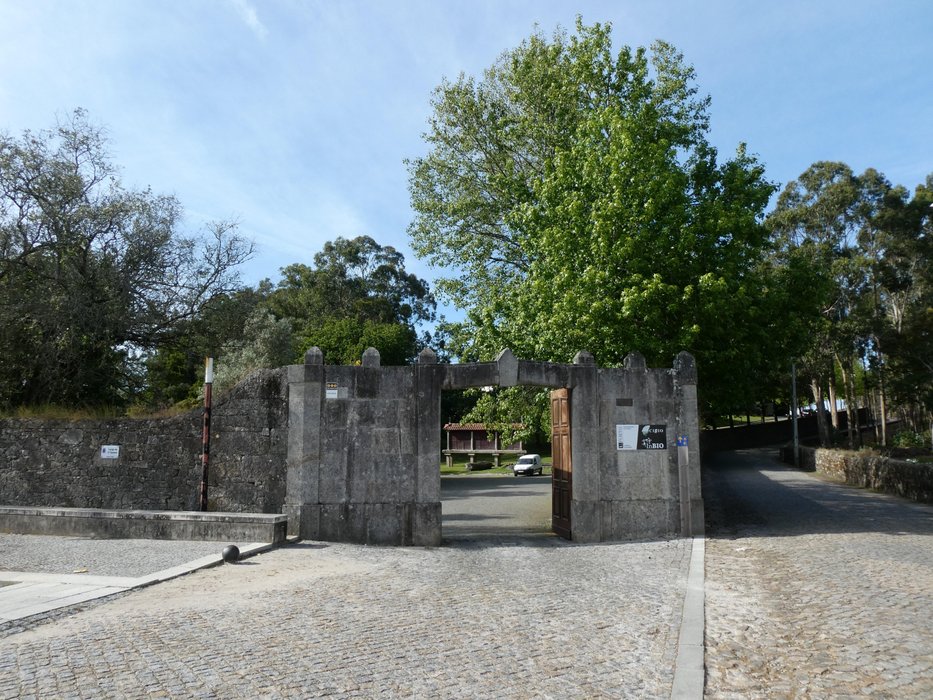 When I got closer, I was surprised to learn this facility was part of the University of Porto. As you can see below, this looks more like the entrance of a farm... and not a university.
"How strange...!?" - I thought to myself, since this is situated in a rural area halfway between Porto and Vila do Conde and it's impossible for a student to come to this place via Public Transportation on a daily basis.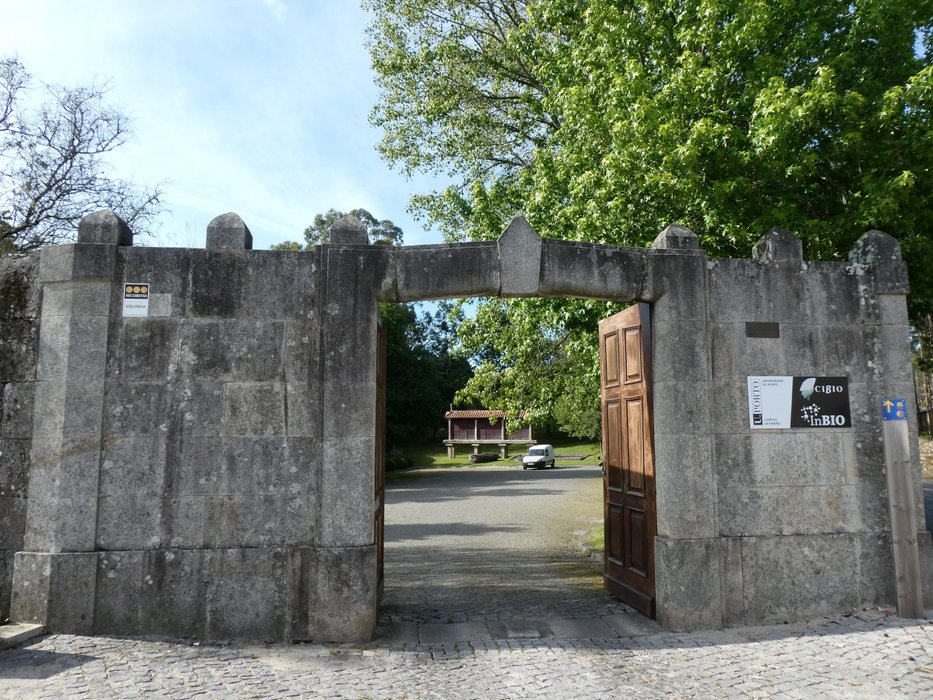 The little plaque at the entrance was not clear about what kind of degree students are enrolling here... and seeing that the place looked so quiet and deserted, I decided to get in and investigate.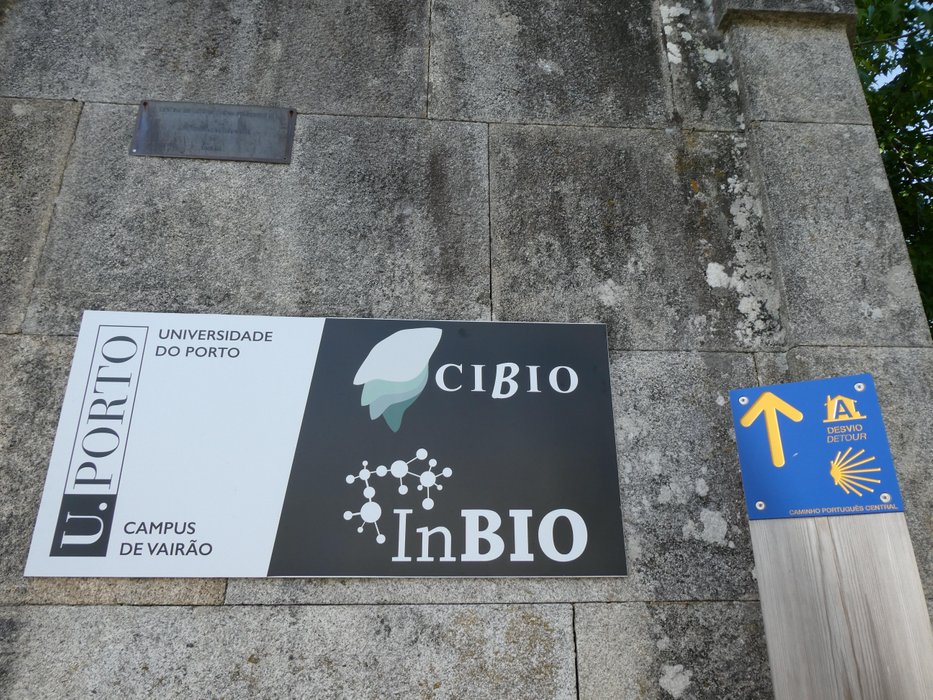 The smaller blue plaque is the indication to the pilgrims of the Way of Saint James. In places where doubts can arise, these little plaques won't be far away.
---
First of all, a good clean shot at this beautiful and well maintained ancient granary was a must!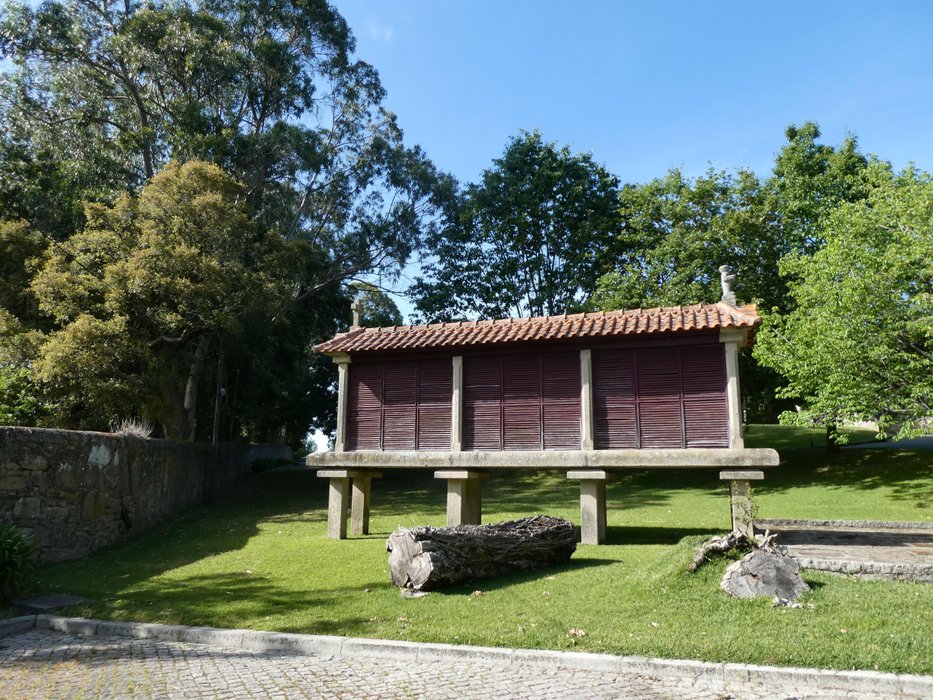 There was a single car resting at the front parking spot but it was this vehicle which helped me realise what kind of campus this was...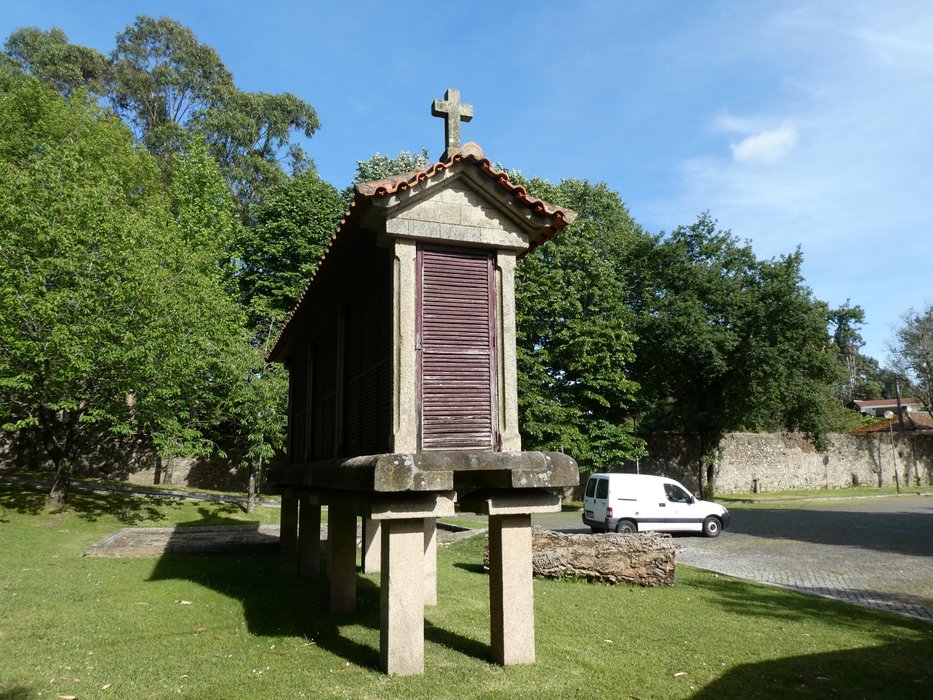 On the side door of the Citroën, the acronym CIBIO was explained:
Centro de Investigação em Biodiversidade e Recursos Genéticos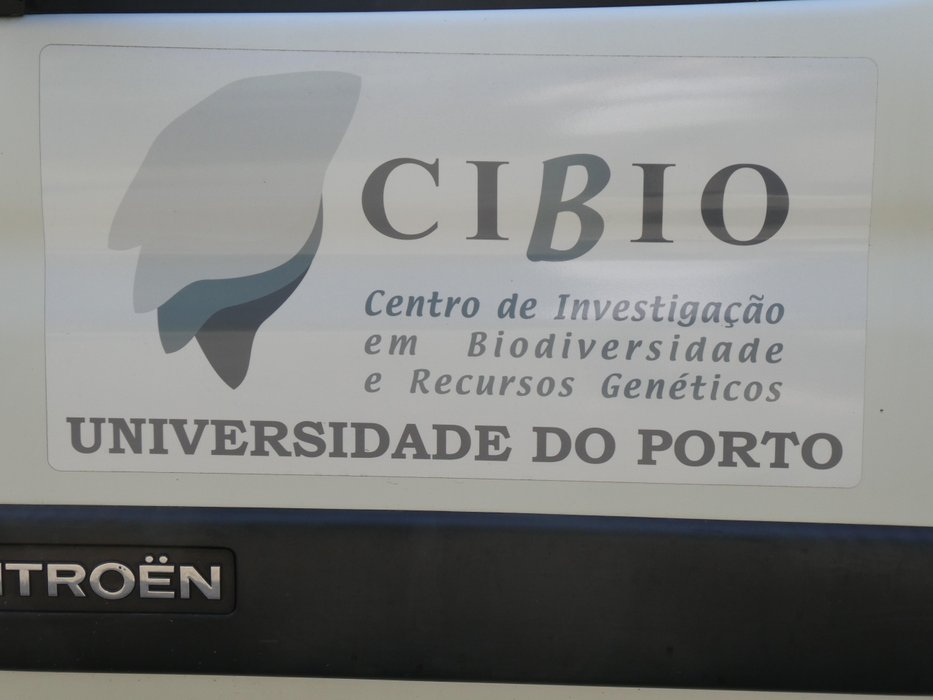 Alright, alright, I know you guys probably don't know Portuguese, so I'll translate it:
If you want to know more about this research center, just follow the link above.
---
The front of the building was gorgeous and the surrounding garden really clean and peaceful.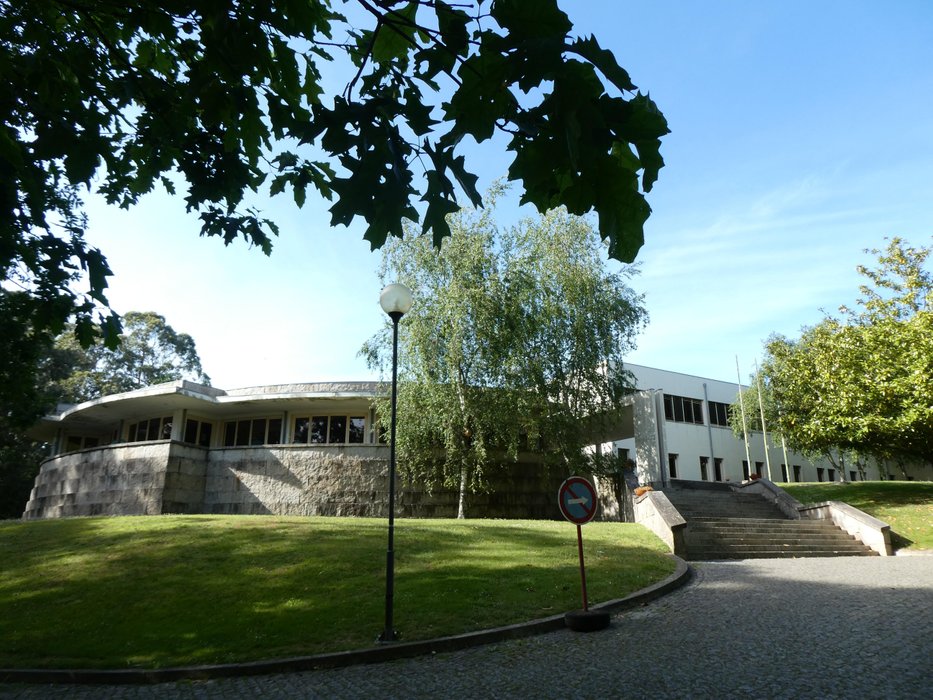 Not only the grass is well cut, the trees abound and look very well trimmed. The gardener is doing a fine job!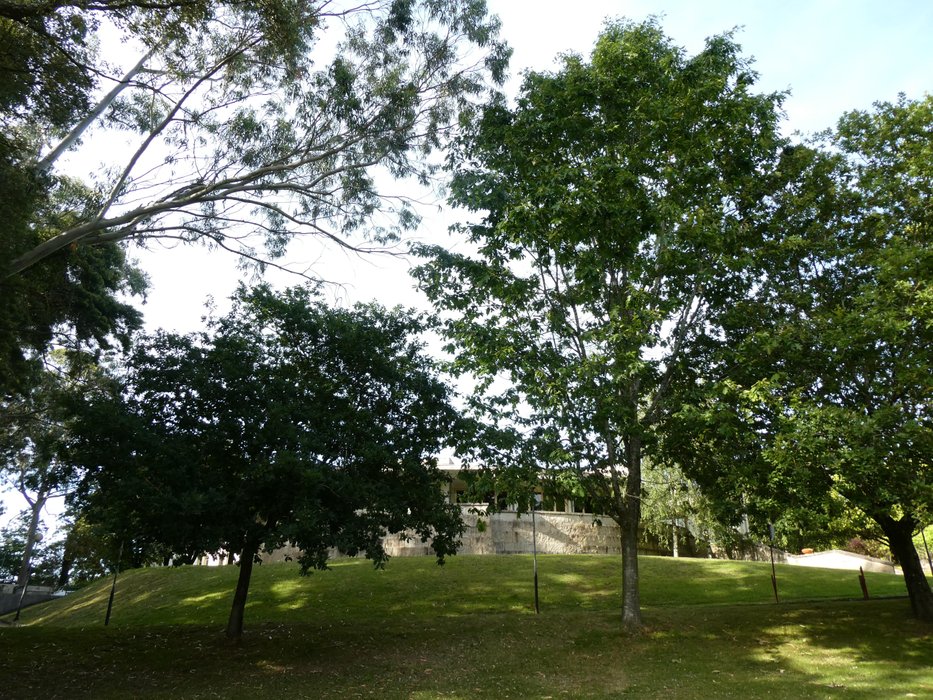 ---
So far, I hadn't encountered a living soul. This place looked completely desert. I took the opportunity to investigate some more... and what I found at back side of the main facility has blown my mind.
First, there's a small but cute amphitheater at the roof of the main building...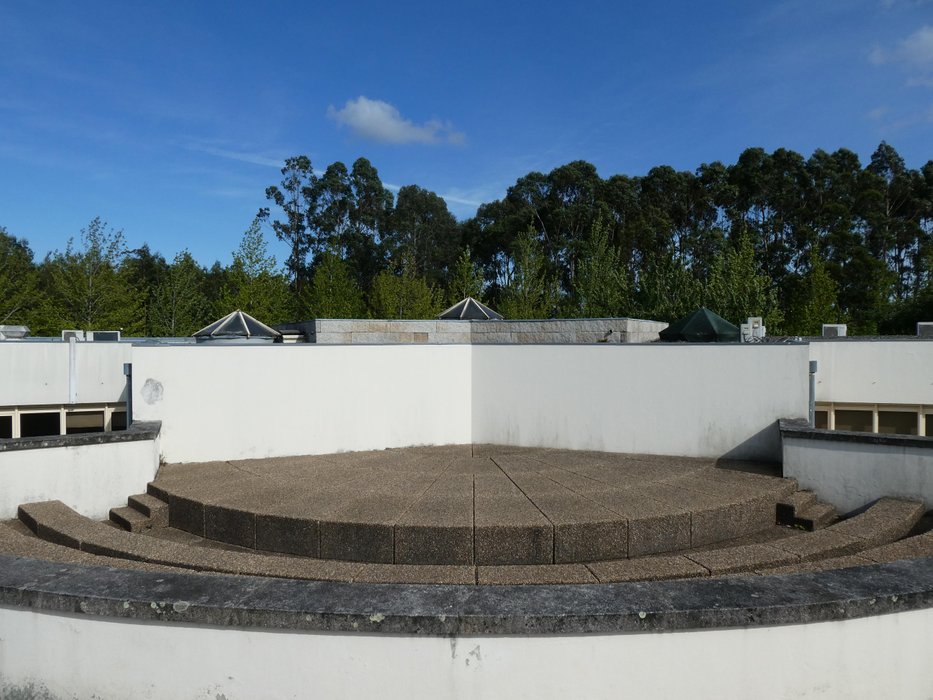 And right next to that, a charming swimming pool! Shockingly, the day was hot enough for a swim... but no one was using it. What a crime!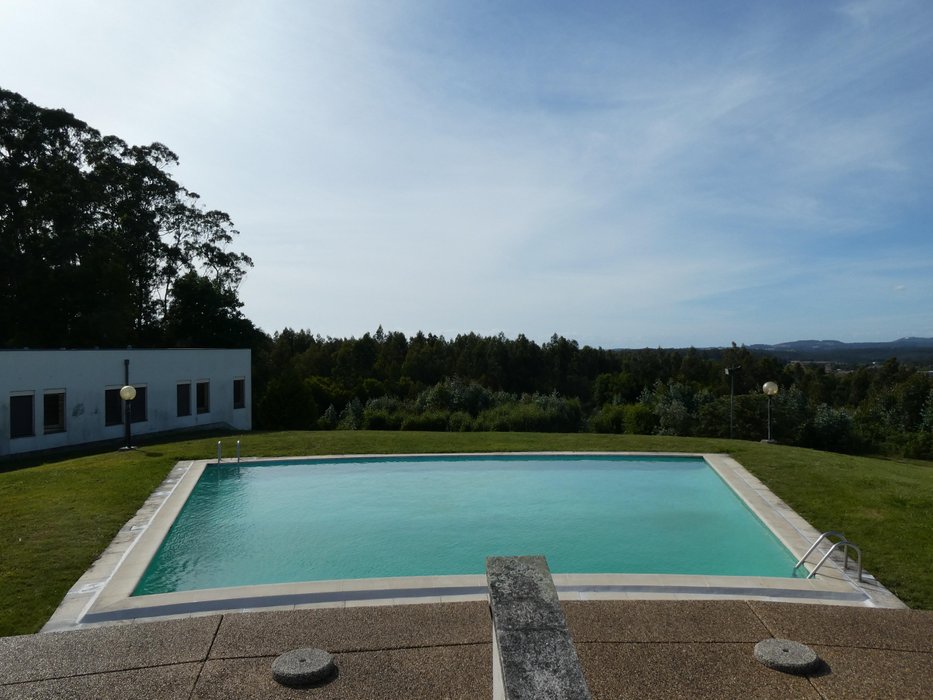 If you're thinking about diving from that "board", think again. This is just an optical illusion. You'd crush your head into the ground! 🙃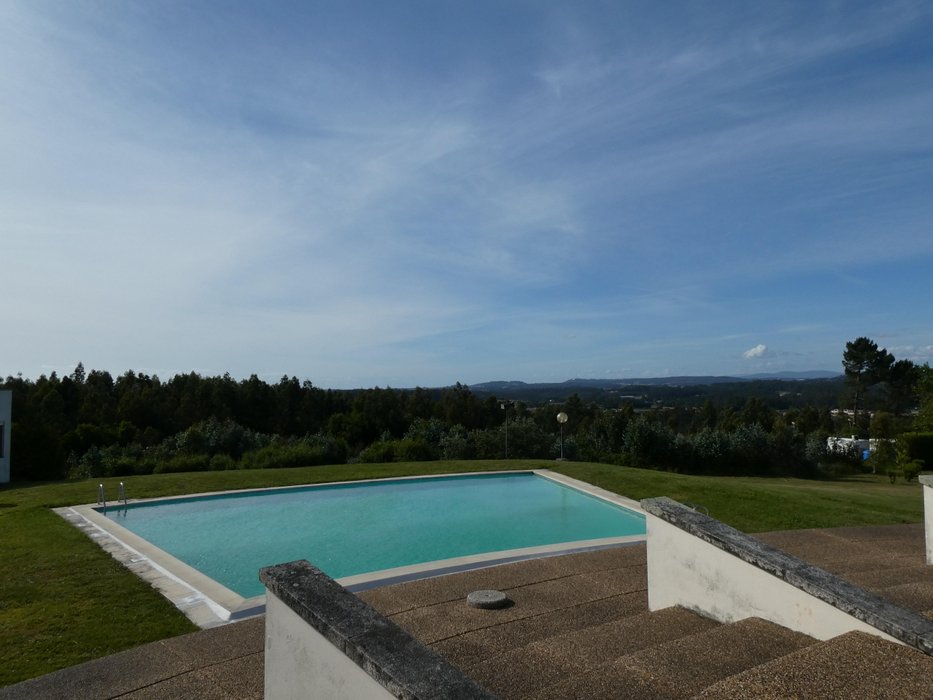 As you can now see, that isn't a board at all, but part of the structure of the amphitheater.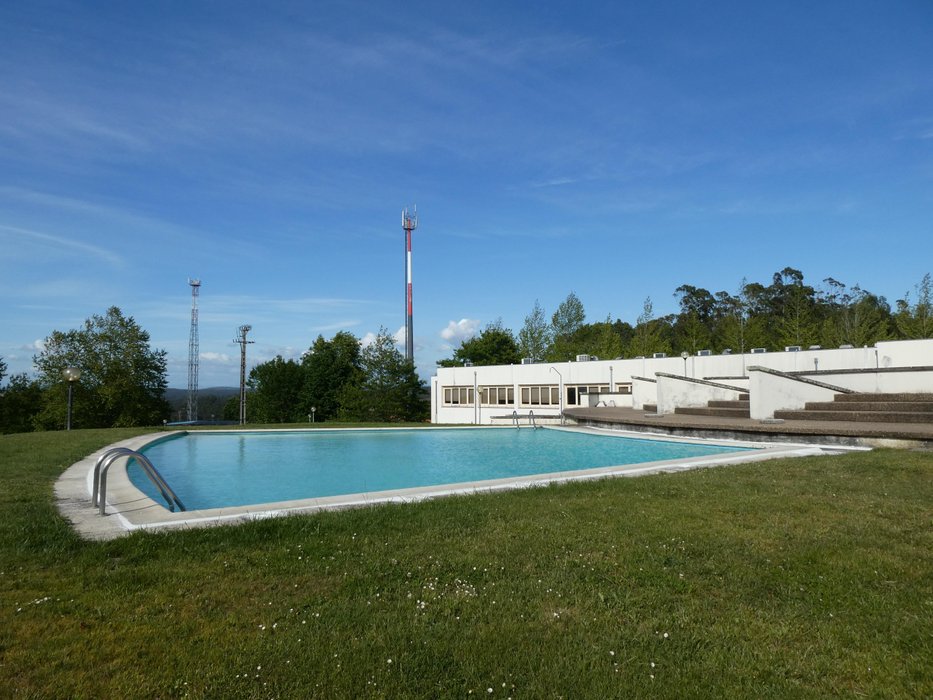 The water looked really clean and inviting... I was tempted to jump in but I would probably be kicked off after a minute. I bet someone was watching me in the security monitors. So I kept taking photos, instead.
Check out the wonderful scenery these lucky students have, while they're using the pool.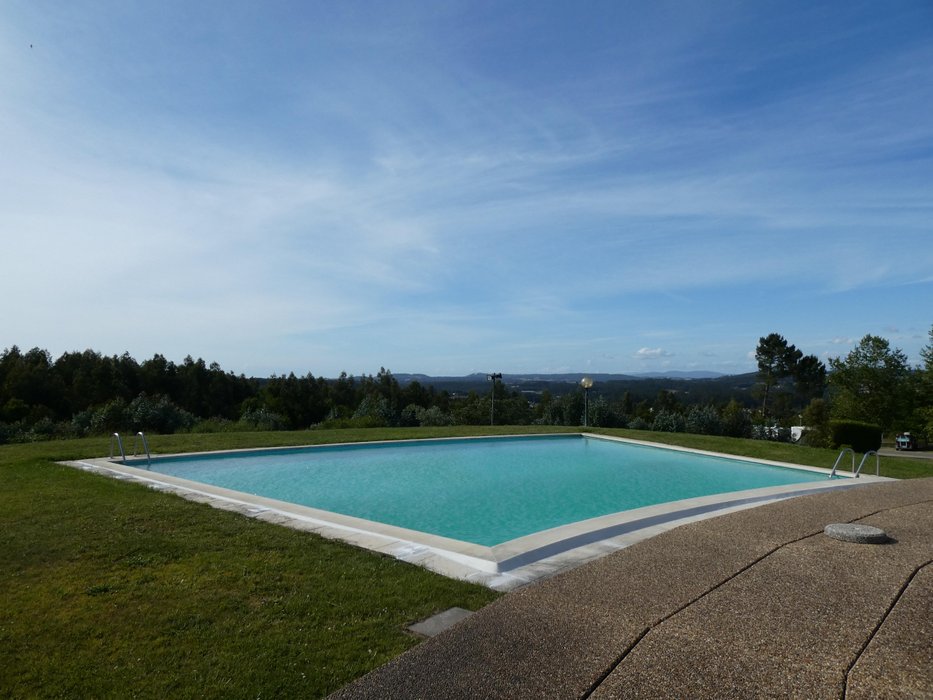 I wonder if these are classrooms or student's dorms...?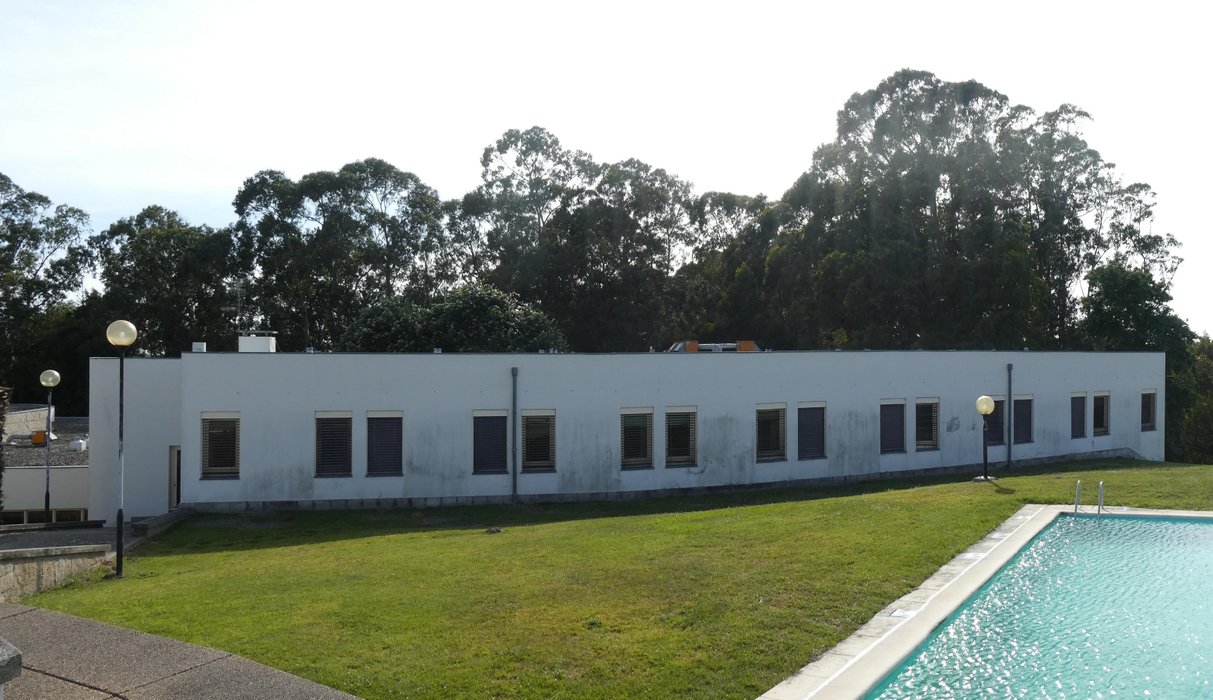 Finally, I decided to take a Panoramic photo of this beautiful place... and it took me a few tries until I got the perfect shot.

I had been trespassing the property for 15 minutes already. Despite no one appearing to say anything or to ask me what I was doing, I felt like I should move on... and so I did. Back to the Way of Saint James once more...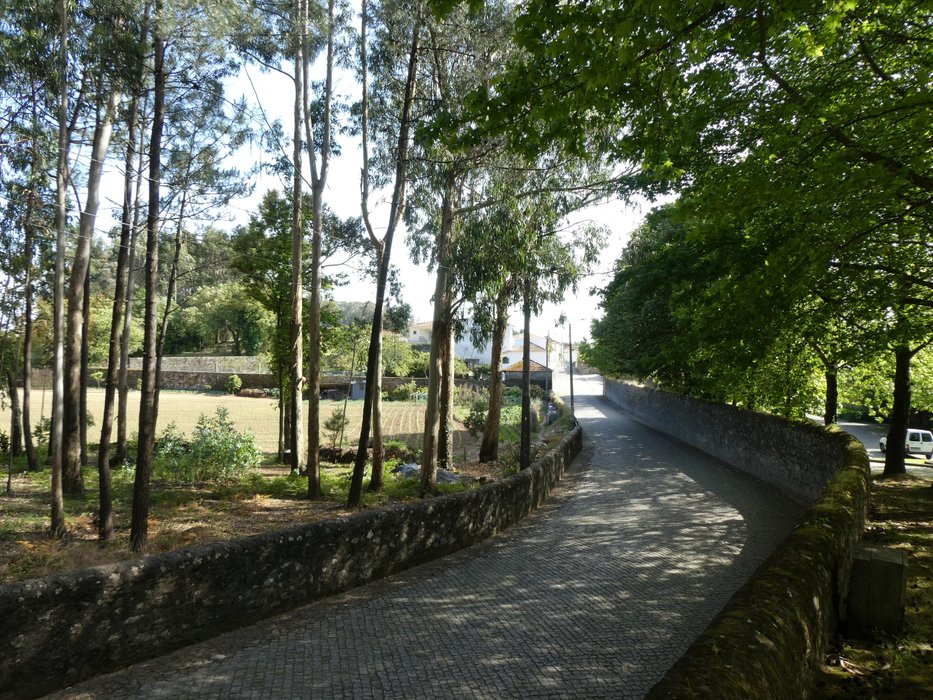 This part of the way is really worth it... and I'm lucky to live close to it. I can get to this place if I walk for a couple of hours. So, obviously, I don't do it often.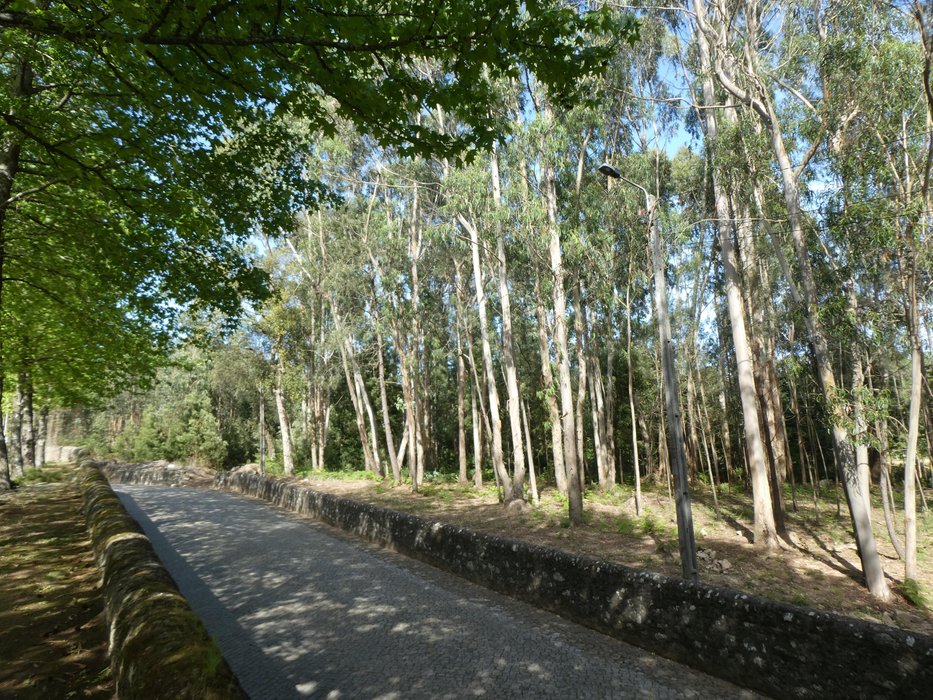 Do you see that little flaw on the right side wall, ahead? That is the entrance to the little farm I posted about, 4 days ago...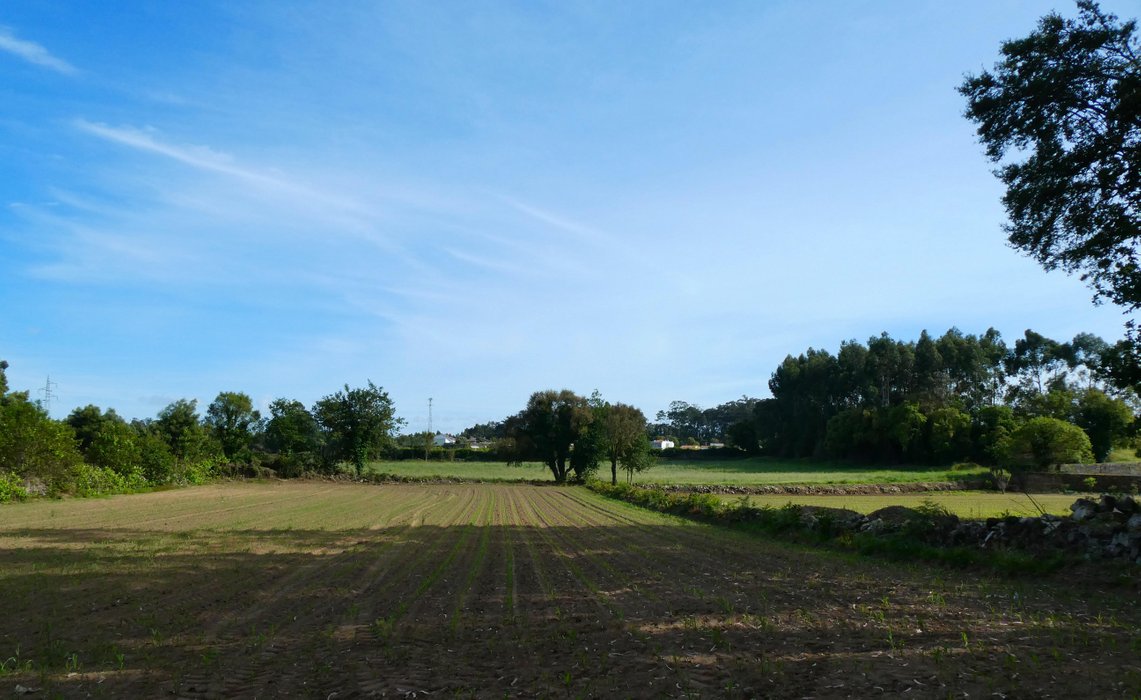 Photo previously uploaded in this post
As a bonus, here's an above view of the both the campus and that farm, courtesy of Google Maps.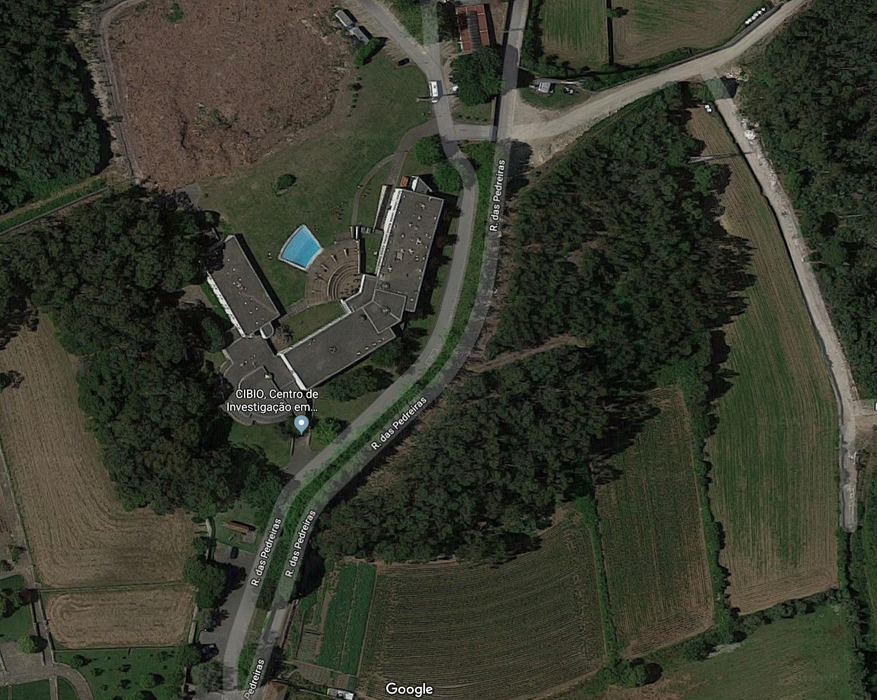 100 meters ahead, I crossed paths with some pilgrims on their way to Santiago de Compostela.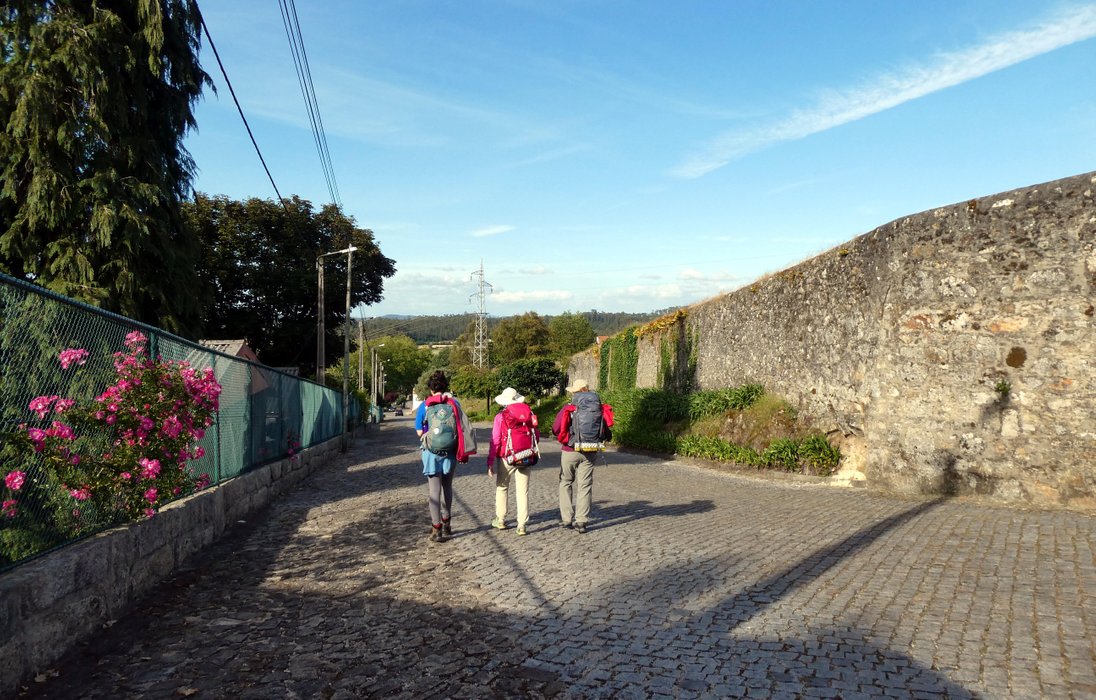 Photo previously uploaded in this post
---
So, what do you think of this University Campus? Would you like to have studied in such a place? I know I would. 😂
---
| | |
| --- | --- |
| Camera | Panasonic Lumix DC-TZ90 |
| Location | Vairão, Vila do Conde - Portugal |
| | Untouched Photos |
---