I've found out a very cute market, on a Saturday morning while I was walking in Vila do Conde.
Unfortunately, the merchants were already preparing to pack up their things and go, as it was almost lunch time. I need to investigate in which dates this market is set up, because I liked what I saw.
For this #MarketFriday initiative by @dswigle, I'll leave you with a few shots of some of the cool stuff I encountered.
Here's @dswigle's post, if you're interested: Market Friday Goes into the Woods
---
First of all, let's take a look at the overall view of this market and its various stands.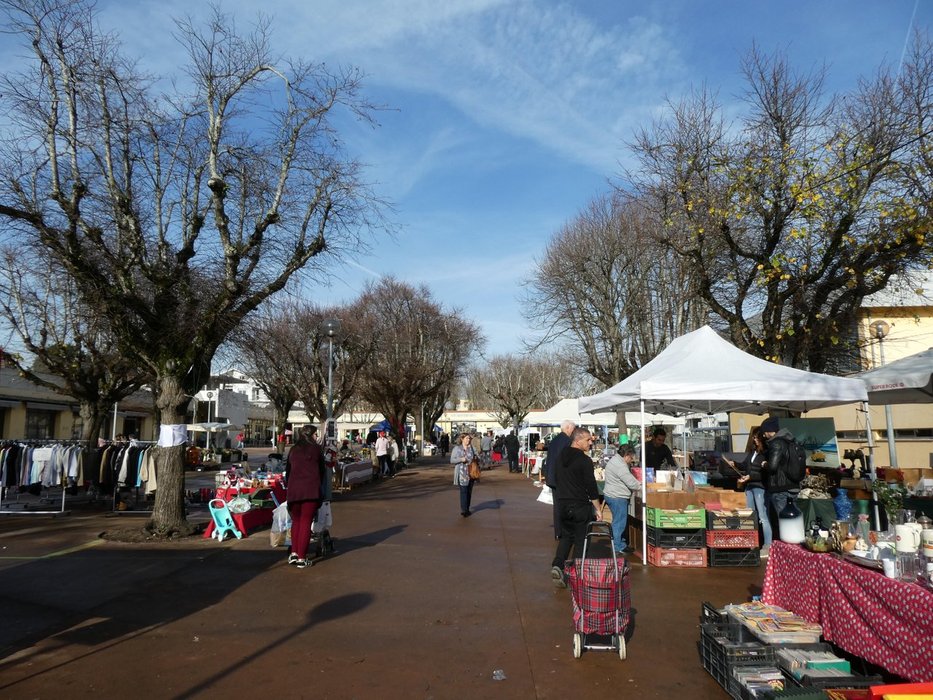 This gentleman was checking the quality of one of the products he had on display. Here's an animated GIF, just for fun.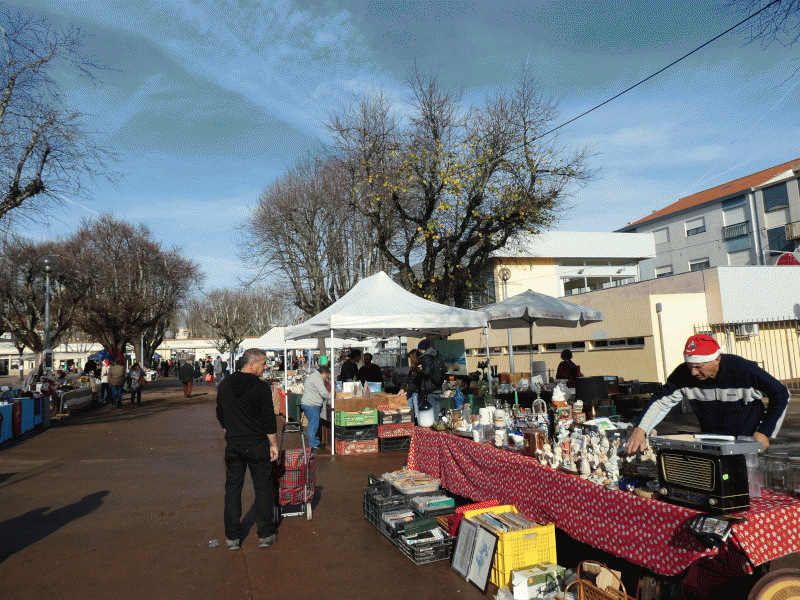 This lady was selling all kinds of stuff, from Board Games to Stuffed Animal Toys, Porcelain Dolls, a Doll House, Pots and other Cookware, Christmas Decorations, Frames for Paintings, Plants, you name it... You really need to zoom in to see it all.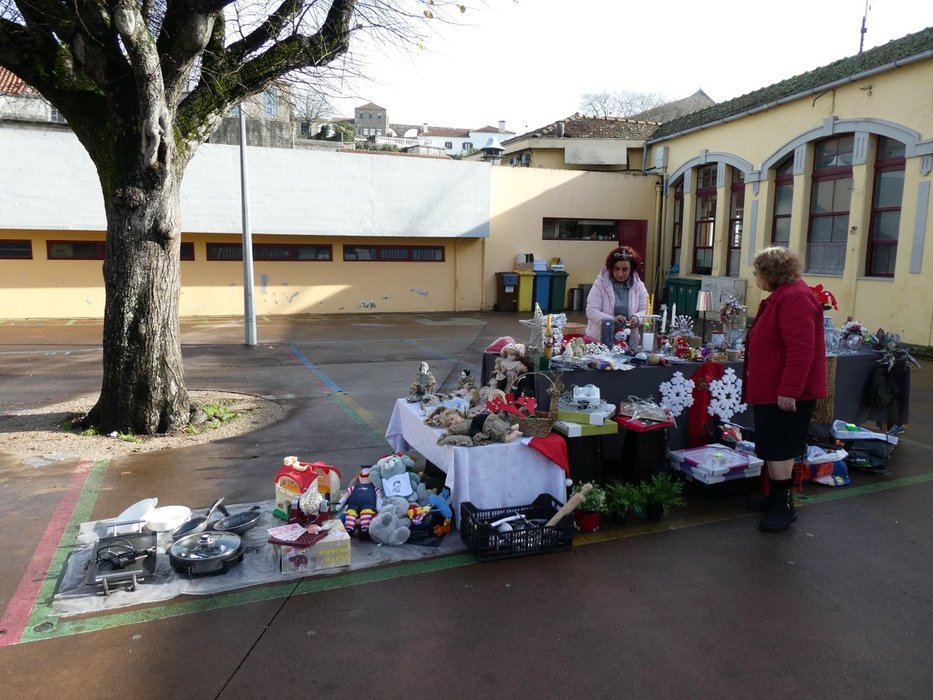 The prices were very accessible. Most stuff was in second hand, after all.
In this stand, a couple was selling Used Books and some Collectables such as Old Coins and Stamps.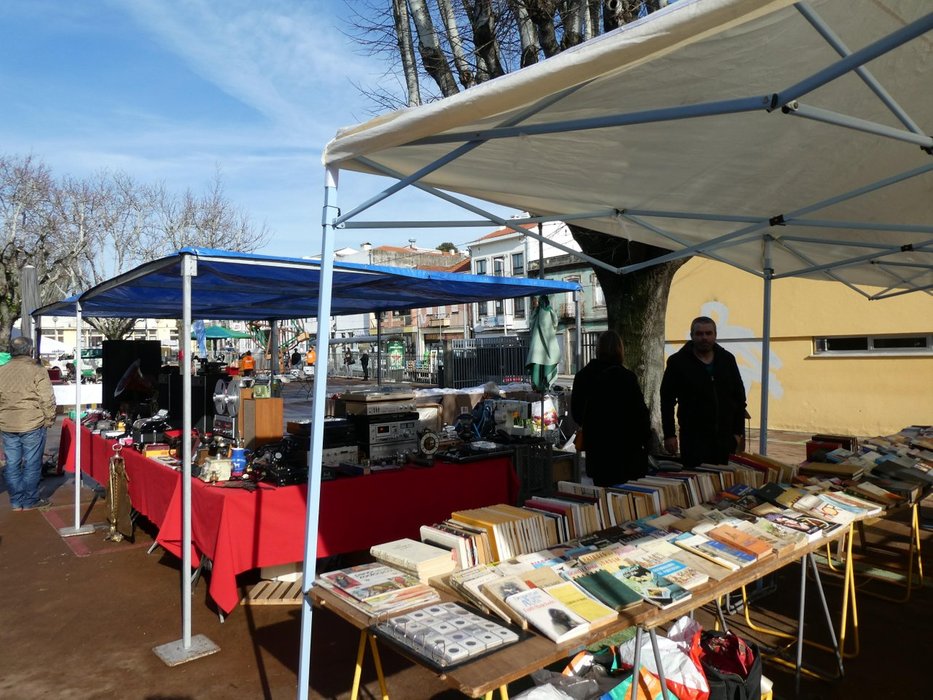 The man had no problem posing for the photo but his wife was just too shy and turned away when she saw the camera pointing at her. Or maybe she just wanted to talk to a squirrel in a tree. But I doubt there are any talking squirrels over there. Ah ah!
On the next stand, I saw the coolest things. All of this stuff has no use these days but they are cool memories of the past.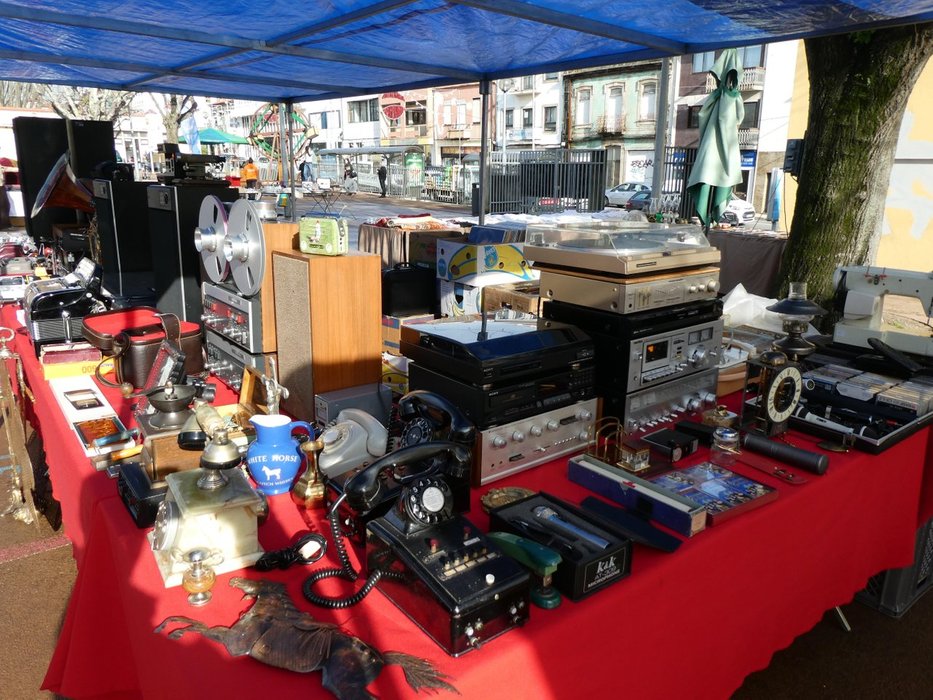 There were old Stereo Hi-Fi Systems and Vinyl Record Players, Old Analogue Phones, Ancient Mechanical Clocks, Sowing Machines, Typewriters, Gramophones, Old Photo and Video Cameras.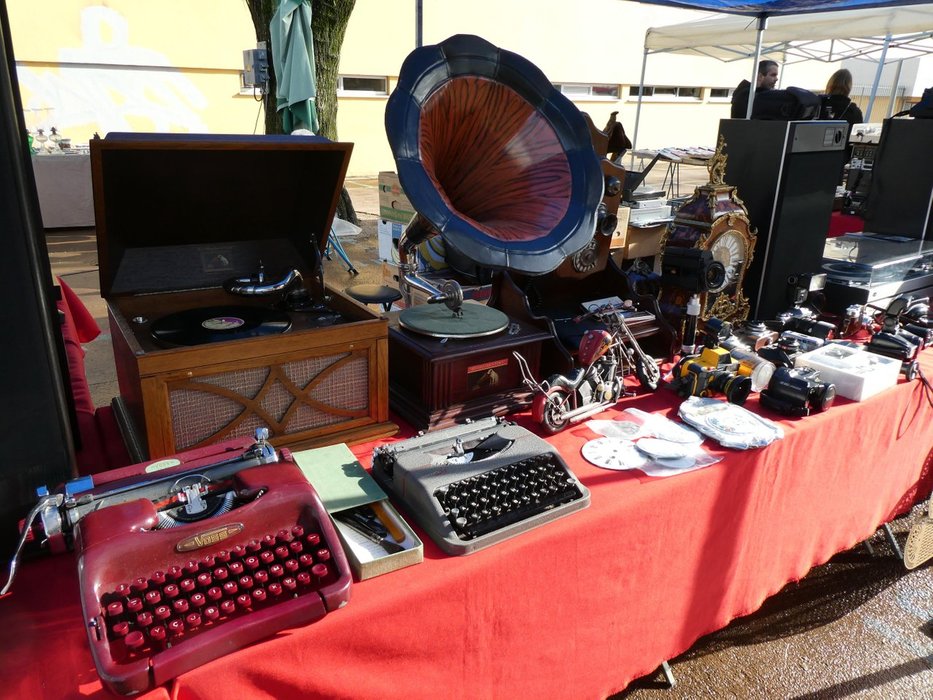 These antiques, however, were not cheap at all. Some of these things are considered to be relics, so you need to pay a bit more to get your hands on them.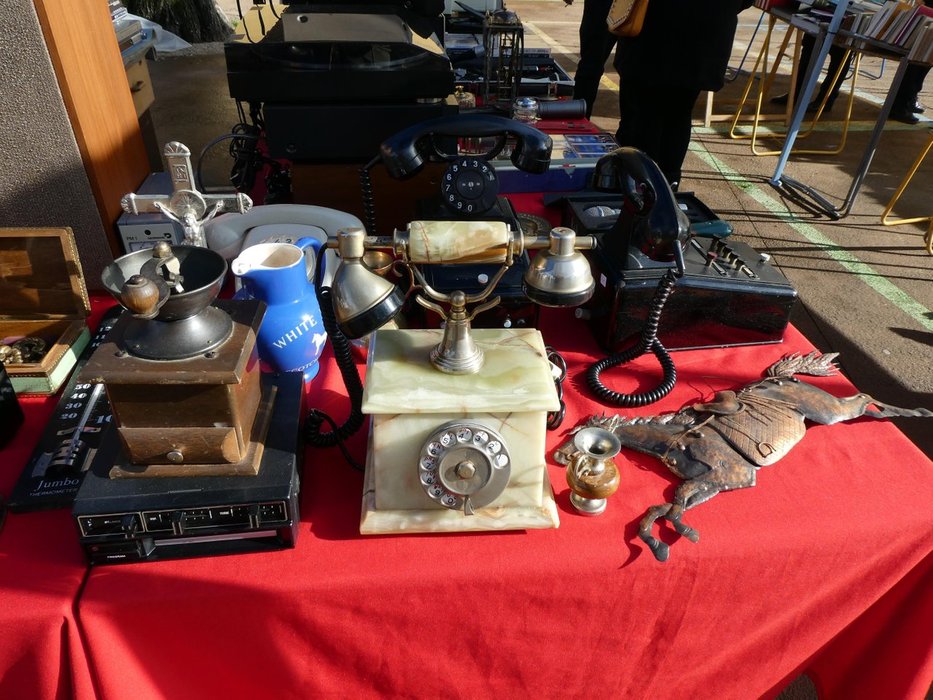 Check out this Old Phone with a big Marble Base, for instance. How awesome is that?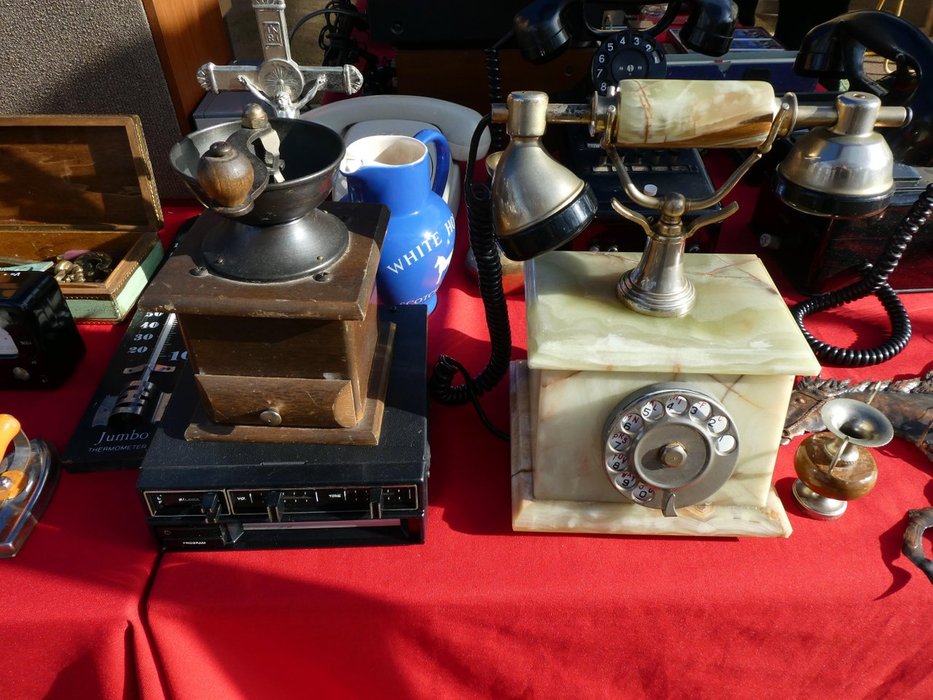 Since we were just a couple of days ahead of Christmas, there were also stands where you could buy all you needed to finish decorating your house, like Christmas Tree Decorations and Baby Jesus' Mangers.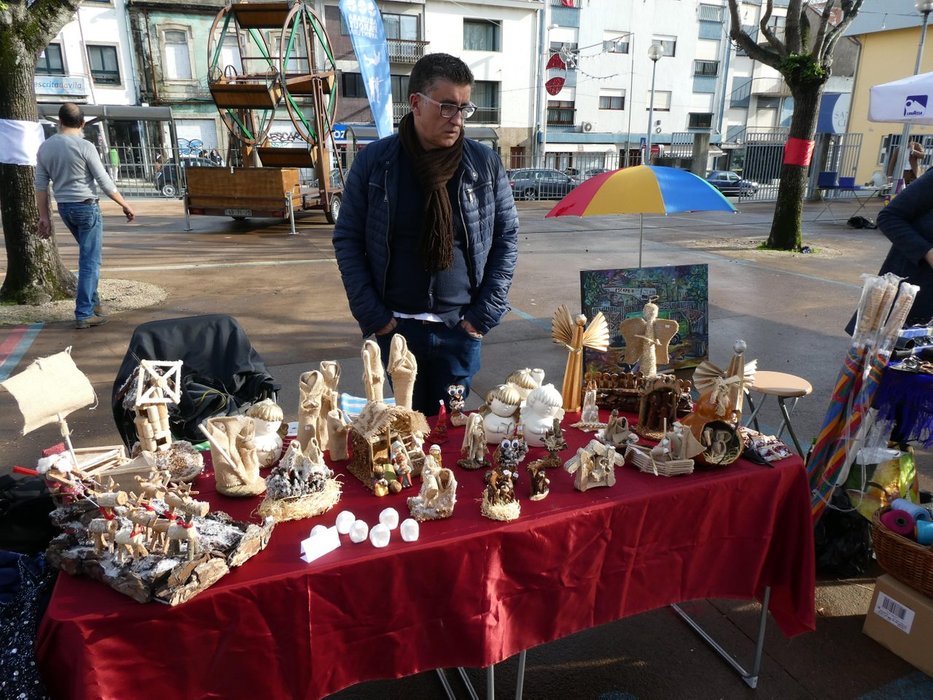 For moments there I thought this guy was a Steemian participating in the Googly Eyes initiative. Eh eh.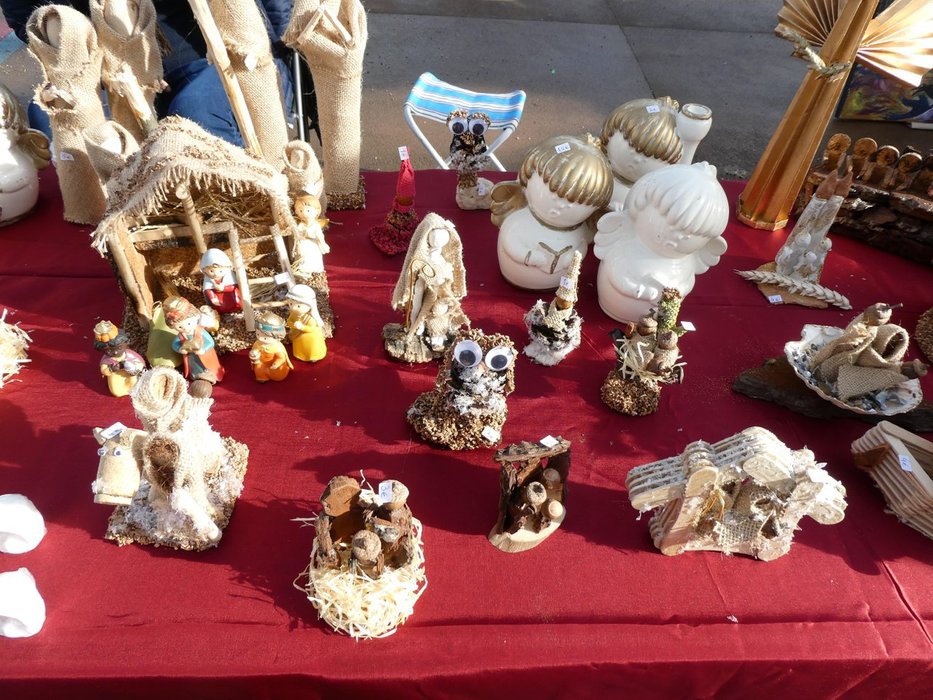 Well, that's all I had time to shoot, before the merchants packed up their things and disassembled their improvised shops.
I hope you have enjoyed this little article. Please leave a comment before you go.
---
| | |
| --- | --- |
| Camera | Panasonic Lumix DC-TZ90 |
| Location | Vila do Conde - Portugal |
| | Untouched Photos |
---
@trincowski signing out.