Today I bring you a nice set of photos taken at the Elisabeth Markt, located in the Elisabethplatz (Elisabeth Square), in Munich, Germany.
Last Friday, I've shared 3 excellent Graffiti which can be found at this cute little market, with a tradition of over 100 years.
The market, the street and the square are called Elisabeth Markt, Elisabethstrasse and Elisabethplatz and were named after the Bavarian Princess Elisabeth who became Empress of Austria. She went by the very pompous name Empress Elisabeth of Bavaria of Austria, but she's better known as Sisi.
---
Let's start with Metzgerei Weil, a family owned butchery with over 100 years of existence.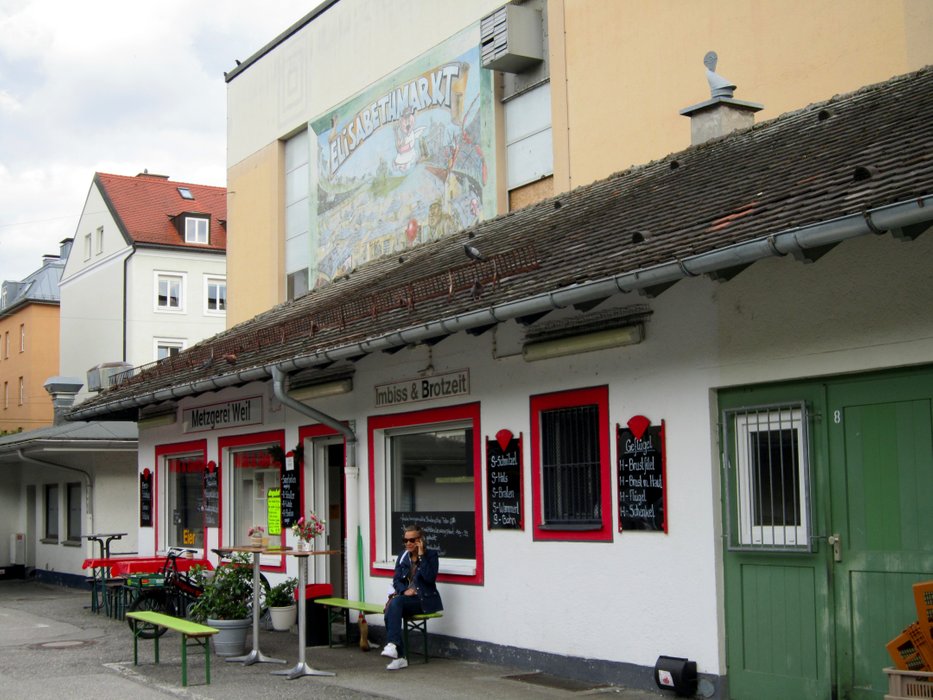 Check out this post to see the Graffiti in more detail
In the Summer, you can stop and relax at this Ice Cream Shop which is named after a song from the rapper Vanilla Ice: Ice Ice Baby
The place was well decorated and more importantly, comfortably decorated, with small mattresses and pillows for you to sit in.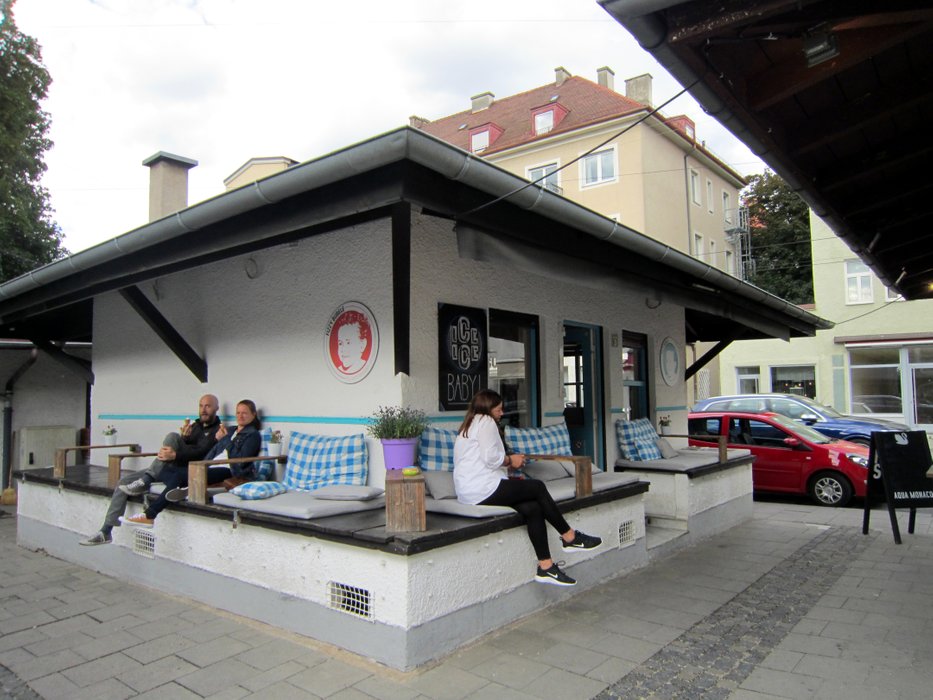 Just as I was about to take the photo, this nice couple paused and smiled at me.
One of the cutest display stands was the one from the BioKäsemanufaktur (The Organic Cheese Factory). Despite the name, they sold a lot more than Organic Cheese.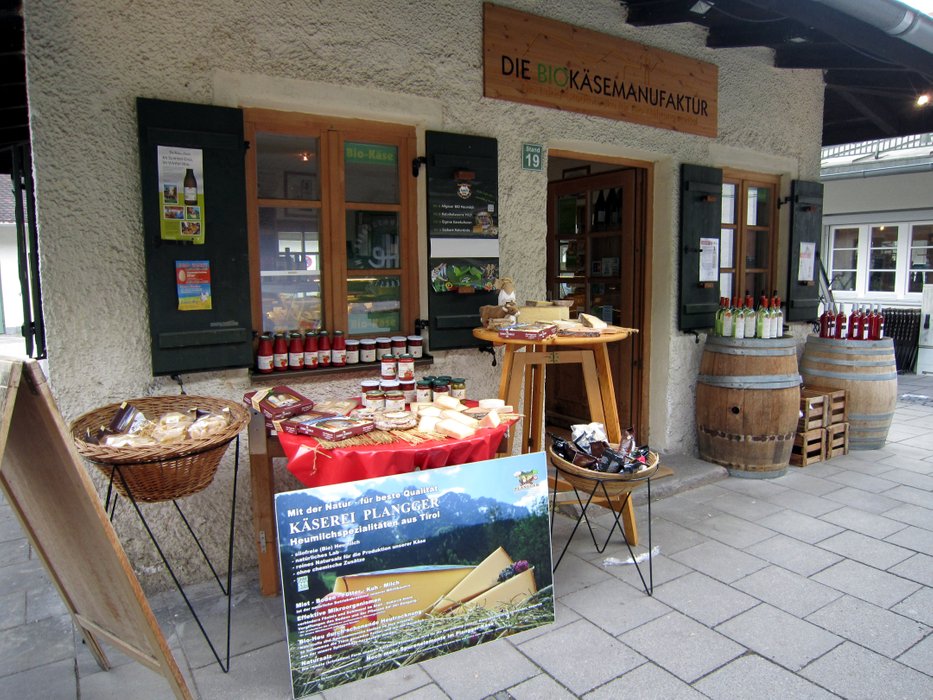 They had bread, wine, eggs and several other items. They were quite proud of the quality of their products.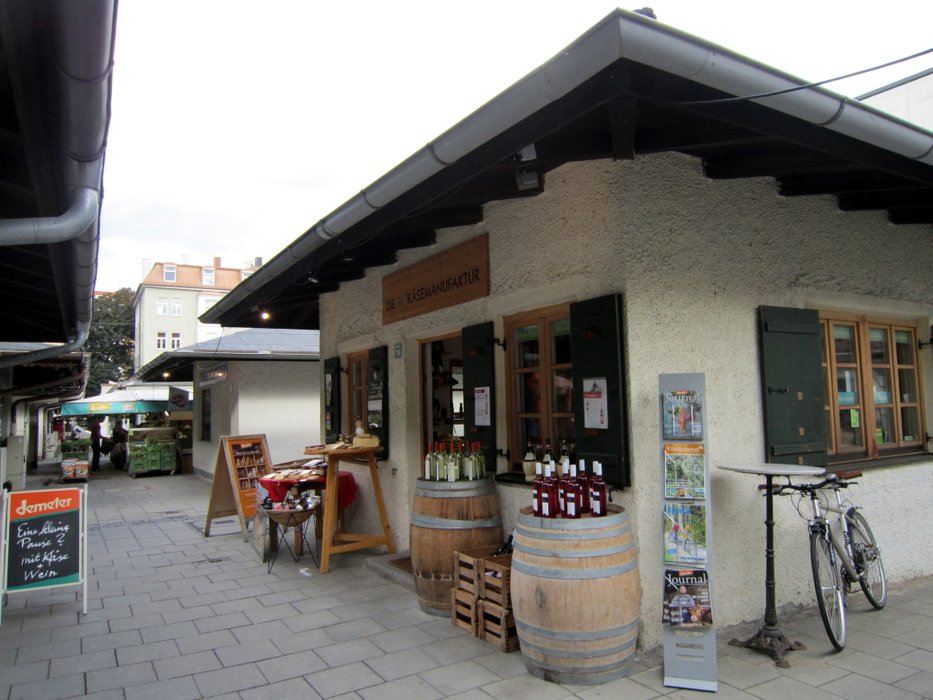 Right next to it, there was a traditional fruits trader... where I've captured the dance of this lady, while she was picking her fruits: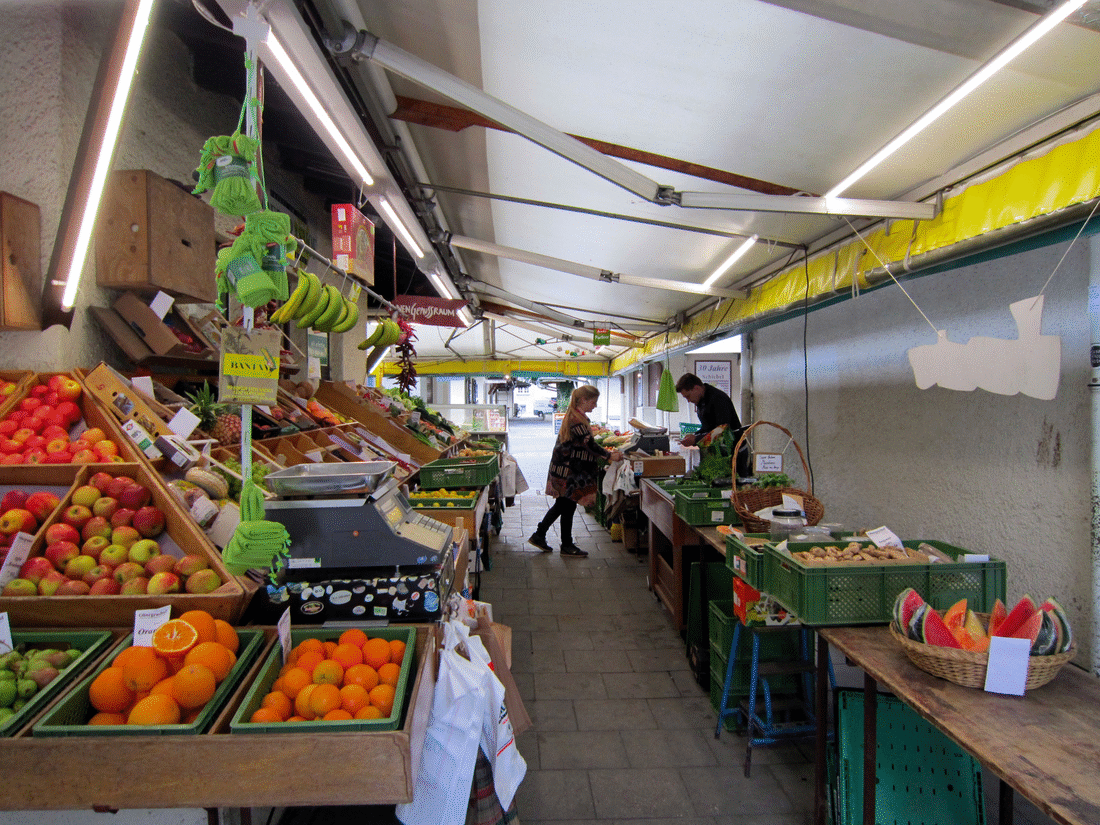 If you want to check the individual photos, here they are: Photo A | Photo B | Photo C
The Herrmann Landwerkstätten can be found in several places in Munich... this was one of their shops: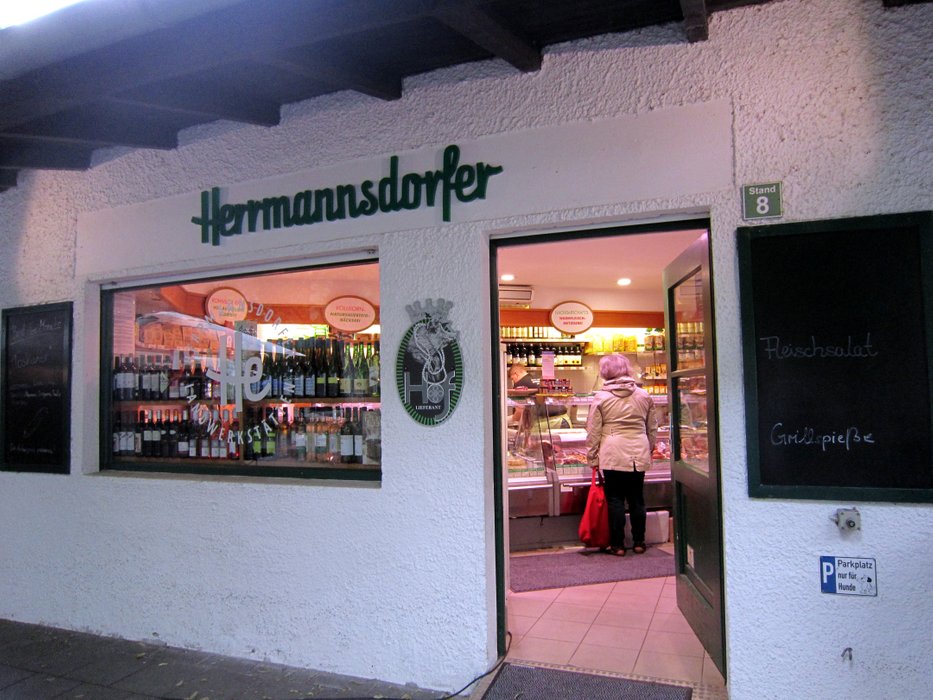 The Herrmannsdorfer stands for fresh regional handmade food with high organic quality standards.
Karl Huczala's Fruit Stand was gathering a lot of attention from the locals and they claim that "the most beautiful market of Munich has earned only the best fruits and vegetables."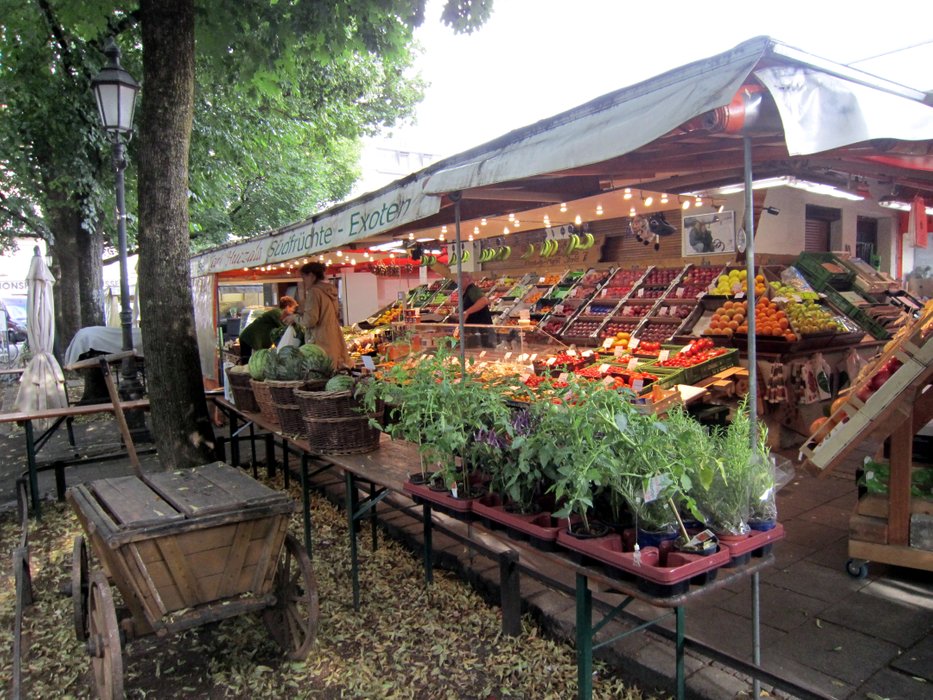 Around 18 o'clock several shops started closing down. This gentleman was carefully covering his surviving fruits...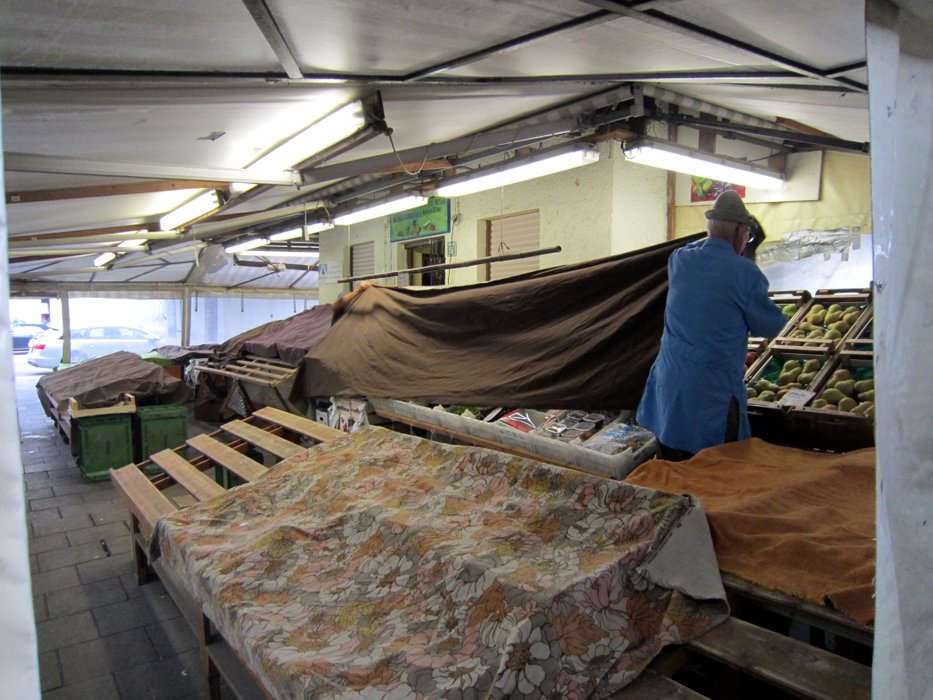 A few of the stands remained open for a while more, but the majority was closed by 18:15.
---
| | |
| --- | --- |
| Camera | Canon IXUS 210 |
| Location | Munich - Germany |
| | Edited with GIMP |
---
Please don't be afraid to comment, I won't bite.
@trincowski signing out.