Here's the continuation of my post from yesterday, Taking a Stroll Across the Tsaritsynskiy Park, in Moscow.
I'll start with a photo at the beginning of the park, where there's a simple but cute children's playground...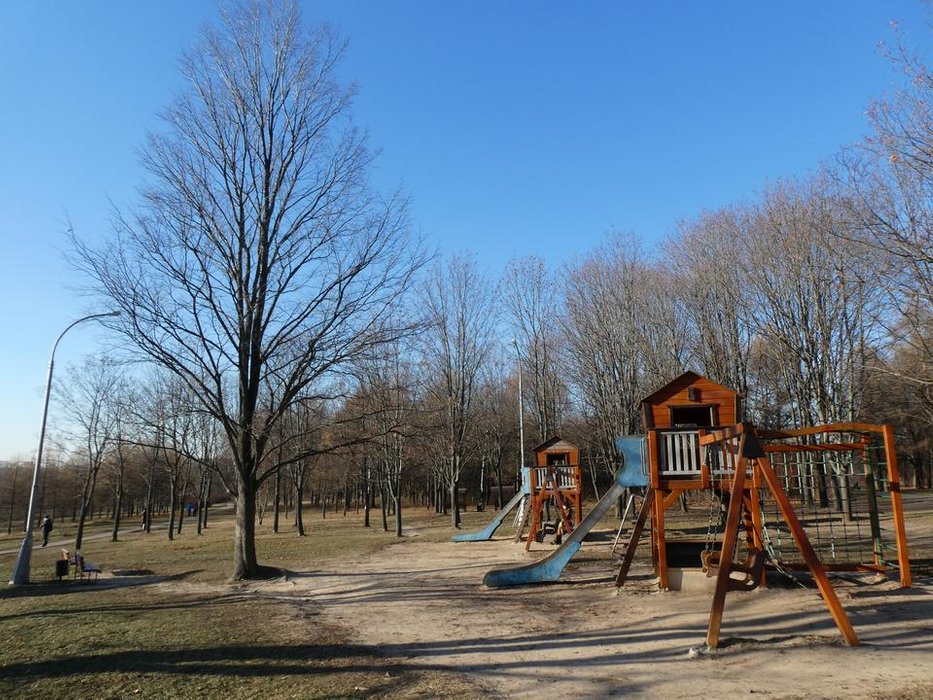 This is where I saw a retired lady, enjoying the swing.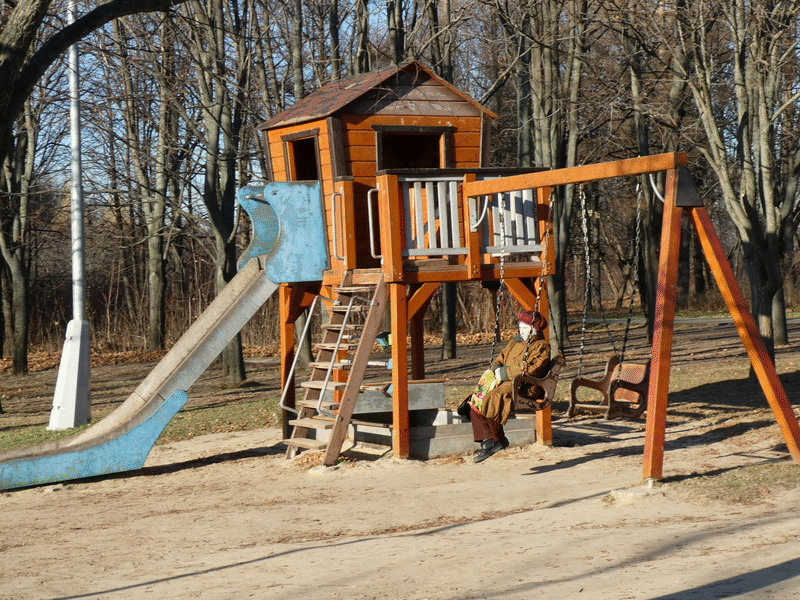 After this intro, I will share the photos taken further deep into the park, where I had concluded yesterday's post.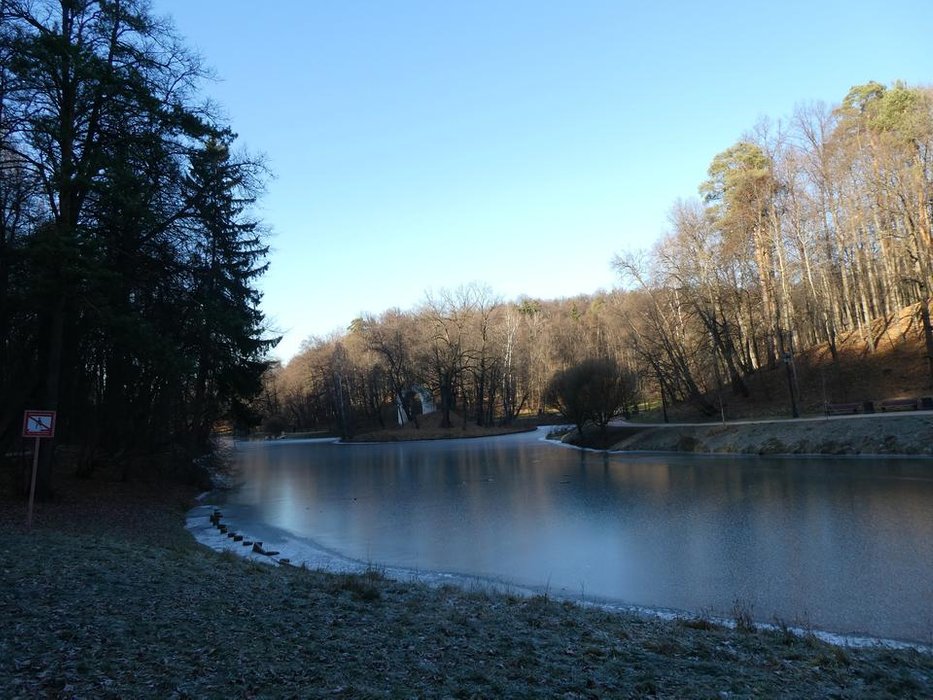 From this point, most of the lake was frozen already.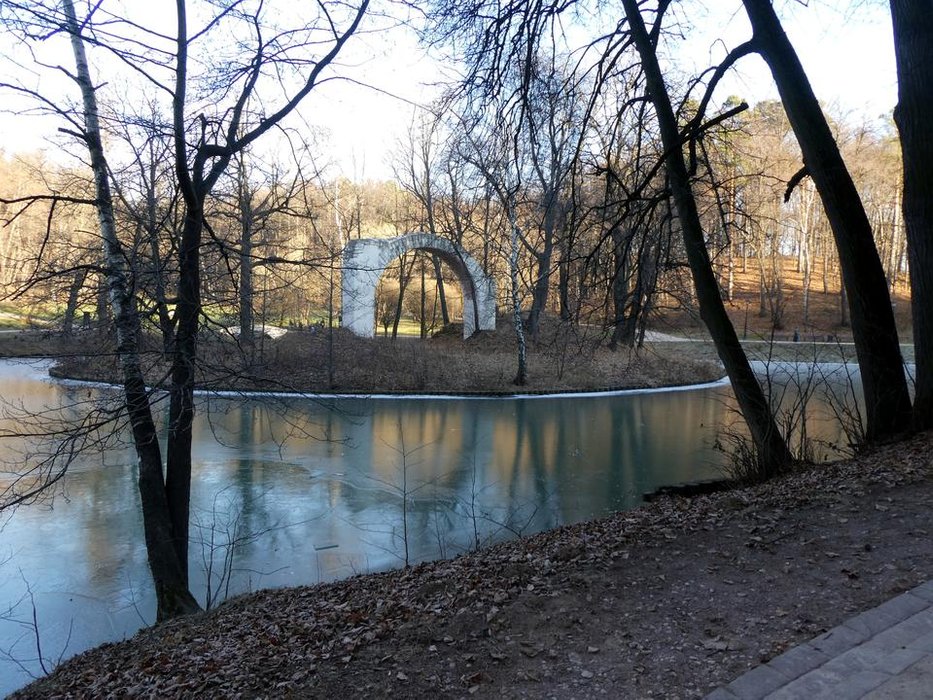 However, the Winter was just beginning, the ice was very thin. It looked kind of dangerous. I didn't risk getting too close to the shoreline. Better safe than sorry, right?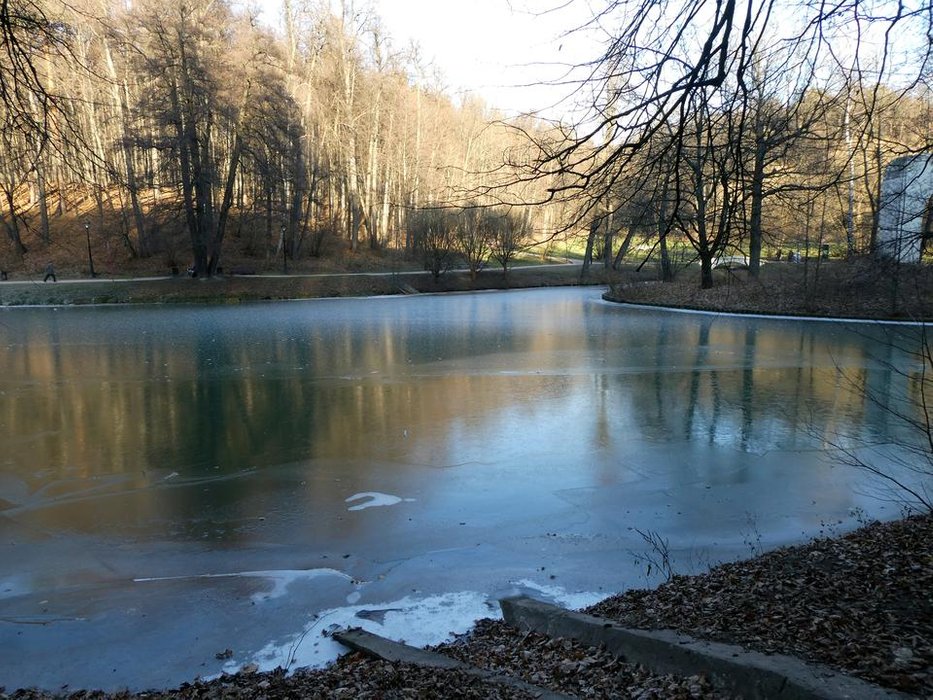 Admiring this view, there was older man, sitting comfortably at a bench. Not a bad way to pass the time.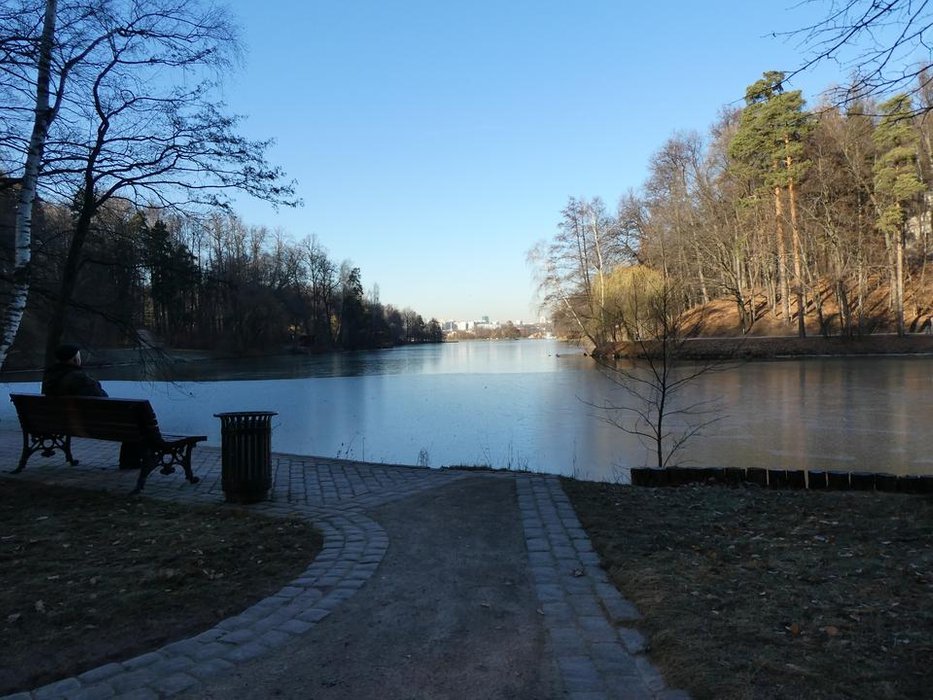 Here are a couple more shots from the lake, from different points.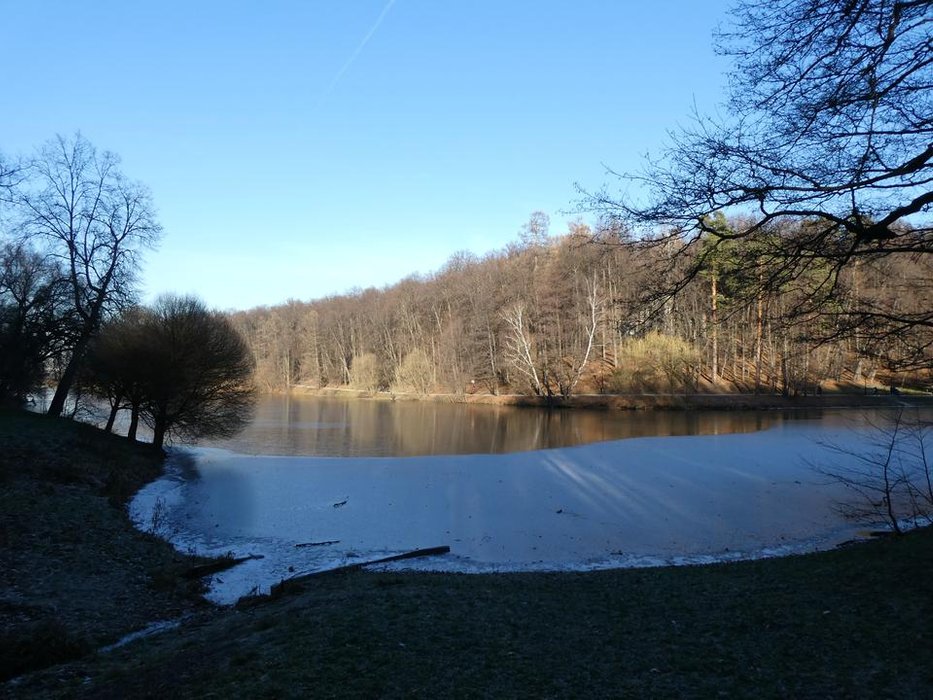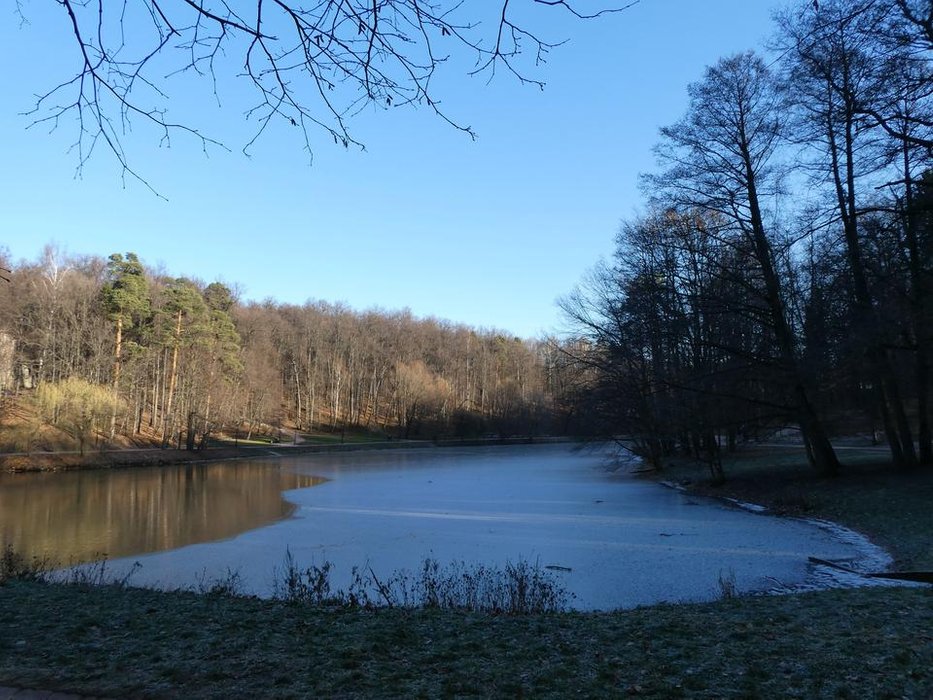 In the next shot, you probably can't see it unless you zoom in, there was a young couple by the shore.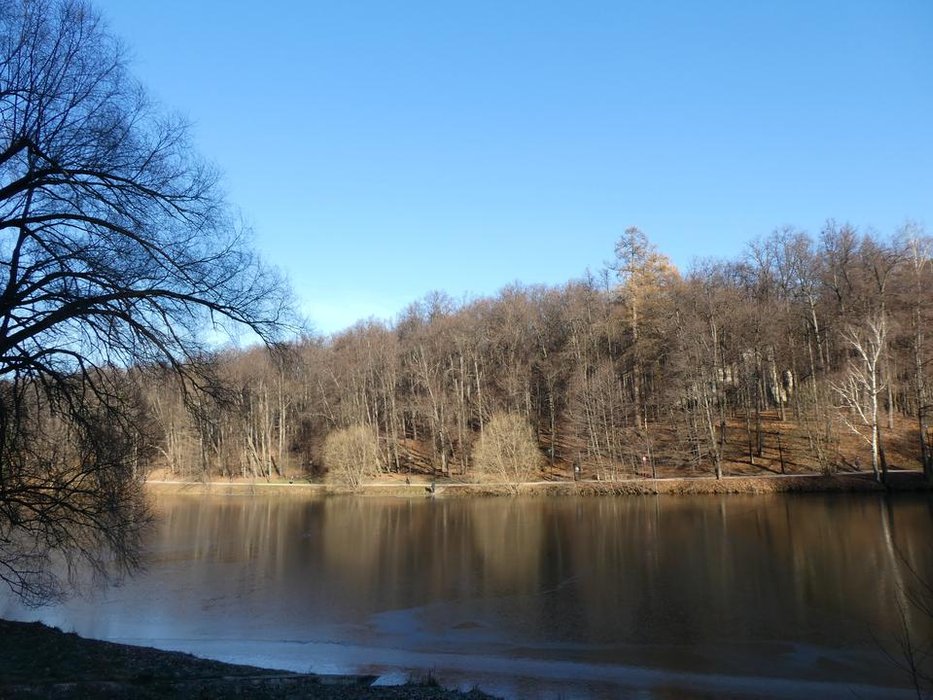 I wondered what they were doing. I made use of the excellent feature of my camera to check it out.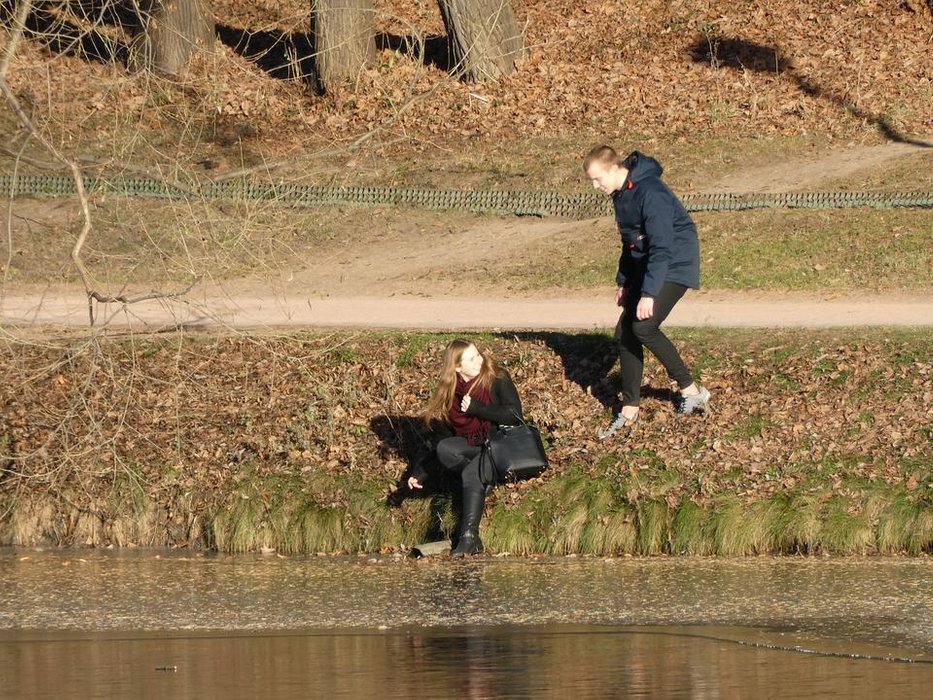 The boy was approaching his girlfriend to assist her and prevent her from falling. She was trying to break up the ice with her boot.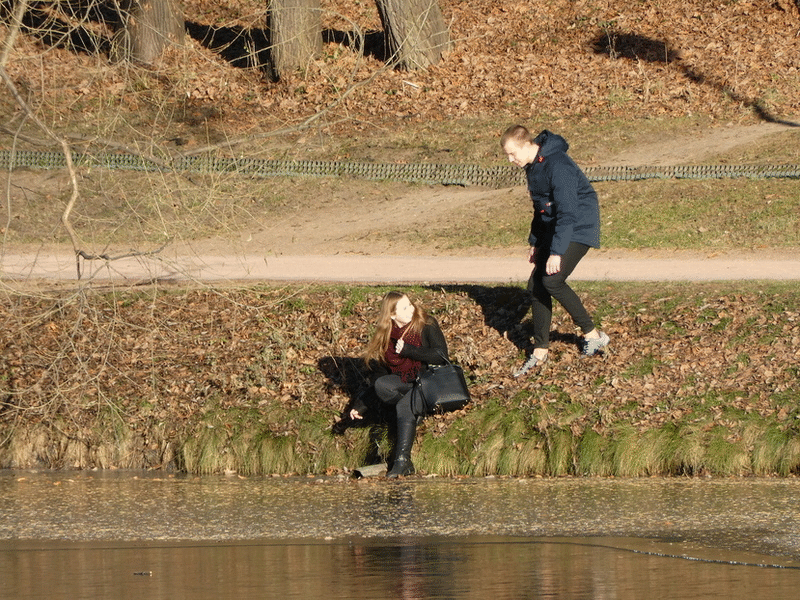 She tried for a while, without success and after a while they both moved on.
I decided to do the same and walked the path by the shore a few more steps.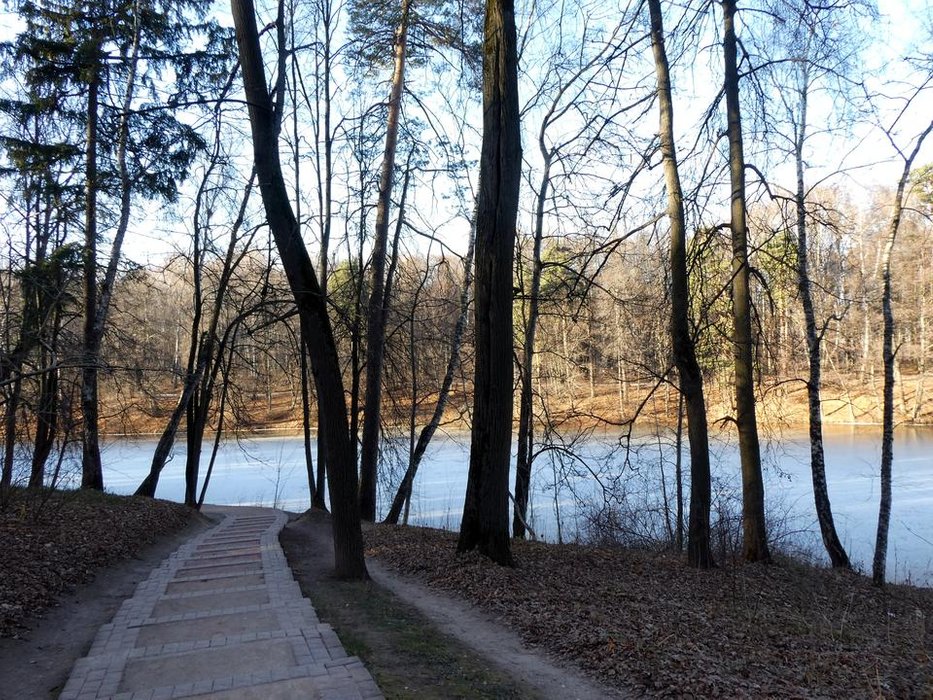 Here, the lake was narrower and appeared to be frozen solid.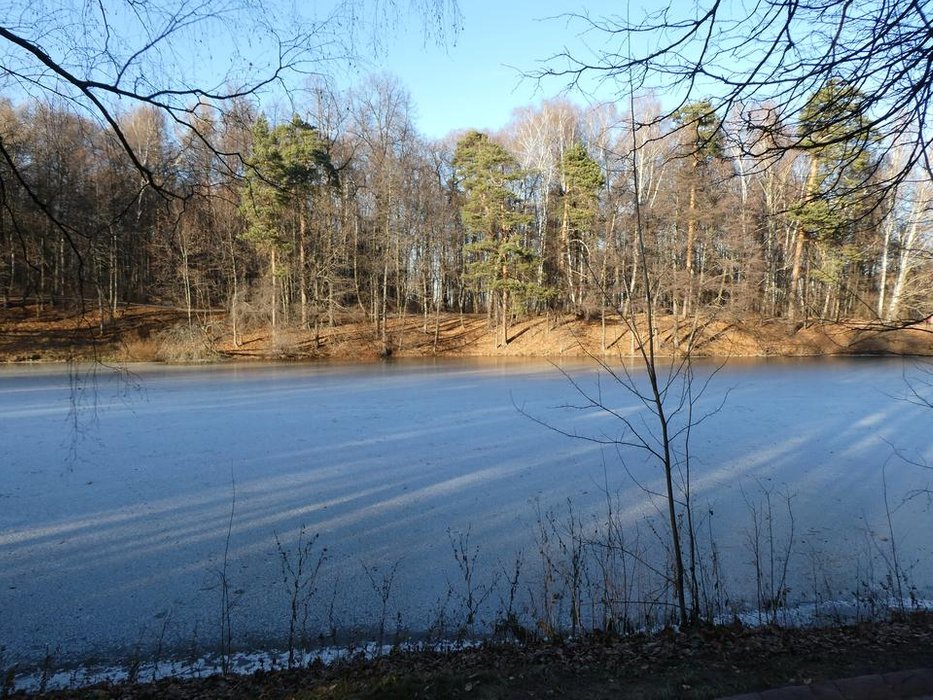 A little further away I encountered a couple of fisherman. One was just arriving while the other was trying to catch dinner.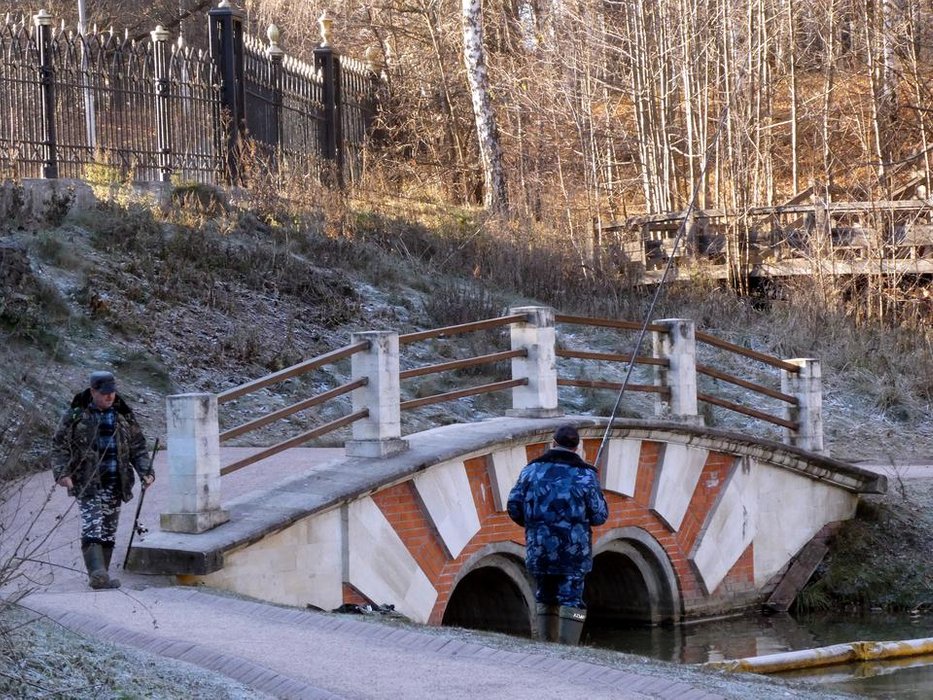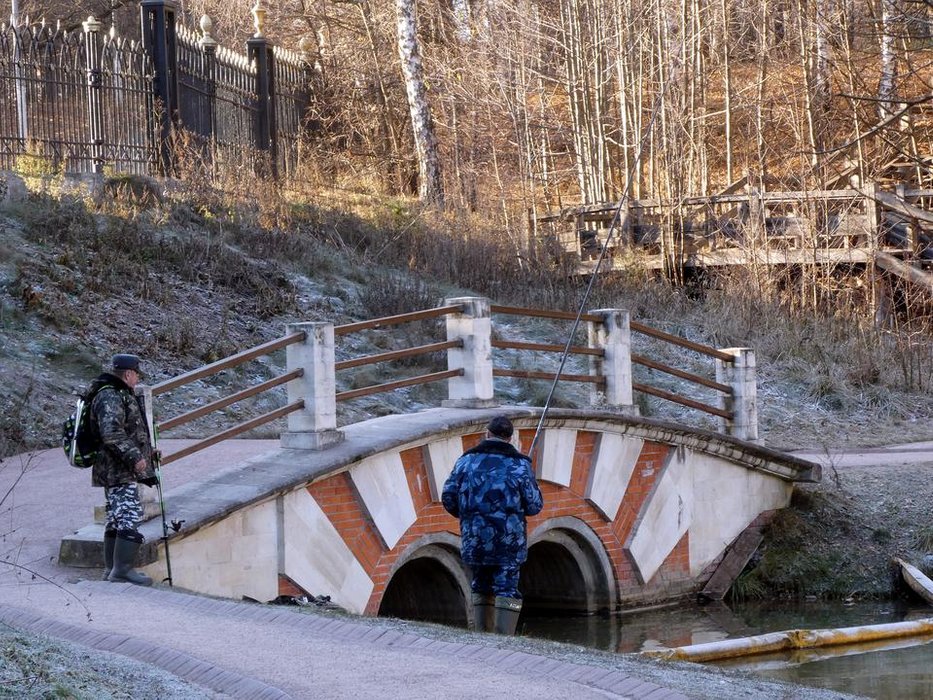 By the bridge there was a part of the lake which wasn't frozen. The man seemed quite confident that he would catch something there.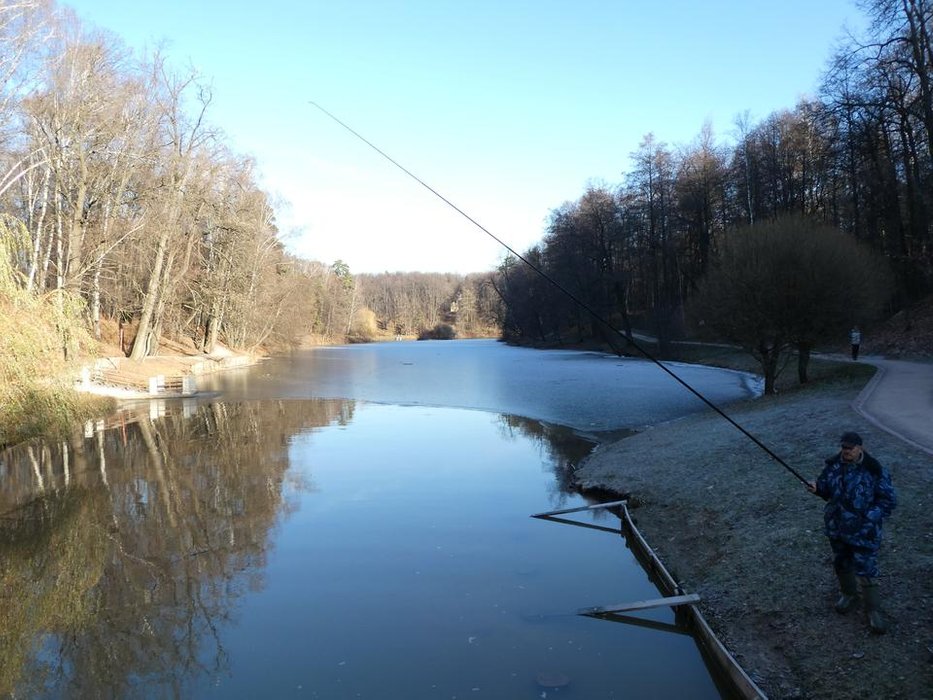 This is the edge of this wild side of the park. Afterwards, there was an exit that led back to the civilization. That's where I left this amazing place. I hope I can return one day to see it in the Summer.
I hope you have enjoyed these photos. Don't be afraid to comment.
---
| | |
| --- | --- |
| Camera | Panasonic Lumix DC-TZ90 |
| Location | Moscow - Russia |
| | 4 of these photos were Edited with GIMP, the others are Untouched |
---
@trincowski signing out.