I had this post already planned... and since Graffiti was the theme chosen by @customnature for the Abandoned Shit Weekly Contest - № 25, I've decided to make this... my entry.
---
After all, you can't find much more Abandoned Stuff than this. There are crates and boxes scattered everywhere, car pieces and even broken toilets.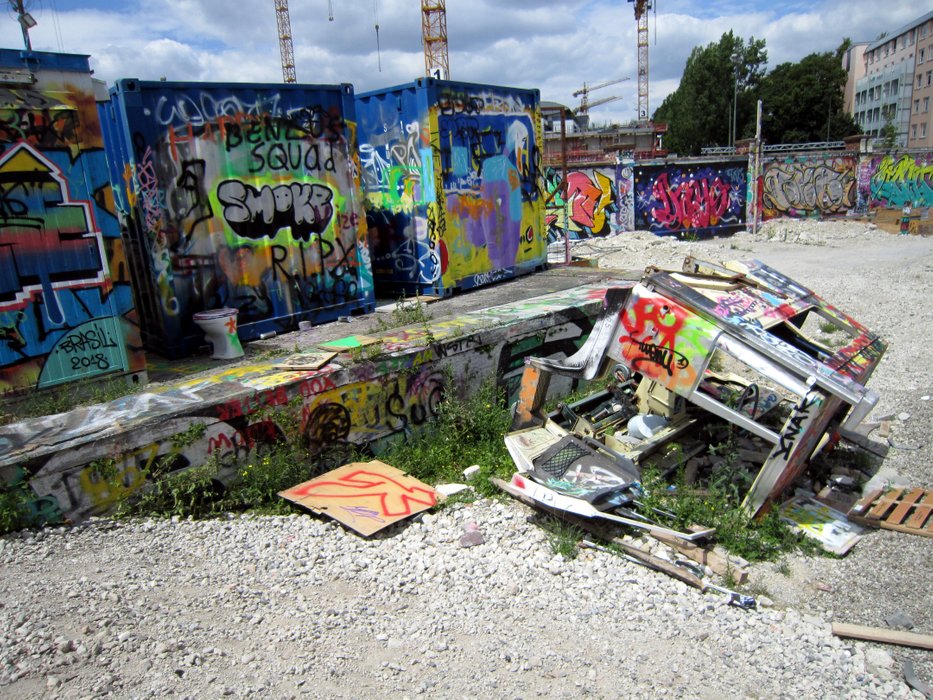 I've called this an Abandoned Construction Site because that's what it looked like, while I was there. I mean, just look at this... Would you say this was anything other than an abandoned place?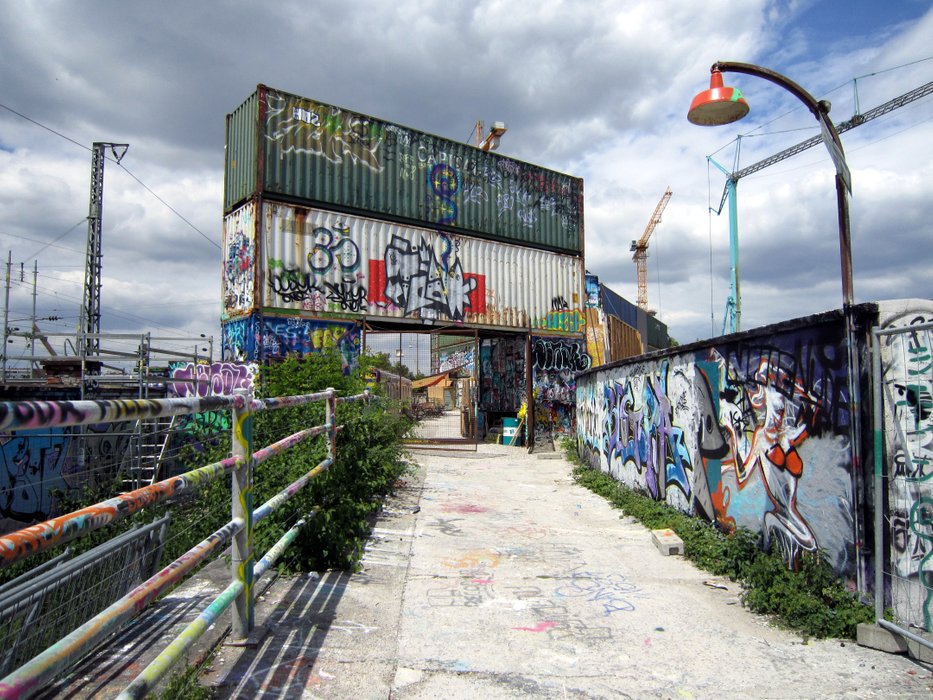 It was only now, while putting up this post together, that I realised this is actually a cultural centre named Bahnwärter Thiel.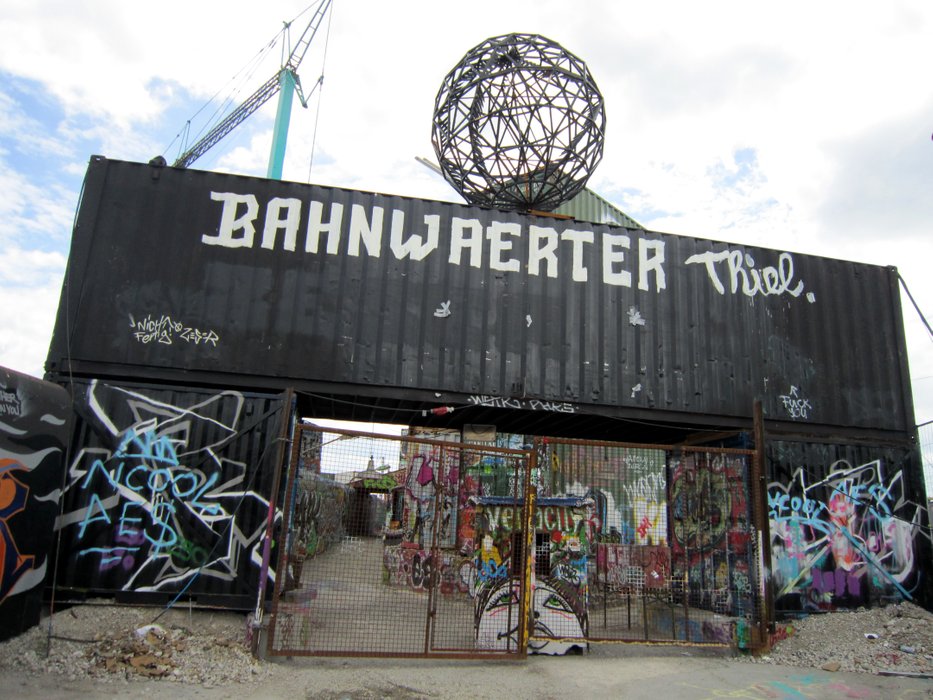 "Bahnwärter Thiel" got its name from a story written by in 1988 by Gerhart Hauptmann. Accordingly to Google Books:
Bahnwärter Thiel follows the principles of the Naturalist movement in its detailed study of the life and milieu of a humble and apparently unexceptional Prussian railwayman. Yet in its exploitation of symbolism, of techniques sometimes close to Impressionism, and in its subtle use of a changing narrative perspective, this Novelle goes beyond the essentially 'scientific' Naturalist approach.
---
And speaking of books, there's plenty of sitting areas to read one, if you want. From the most basic and rudimentary sitting places...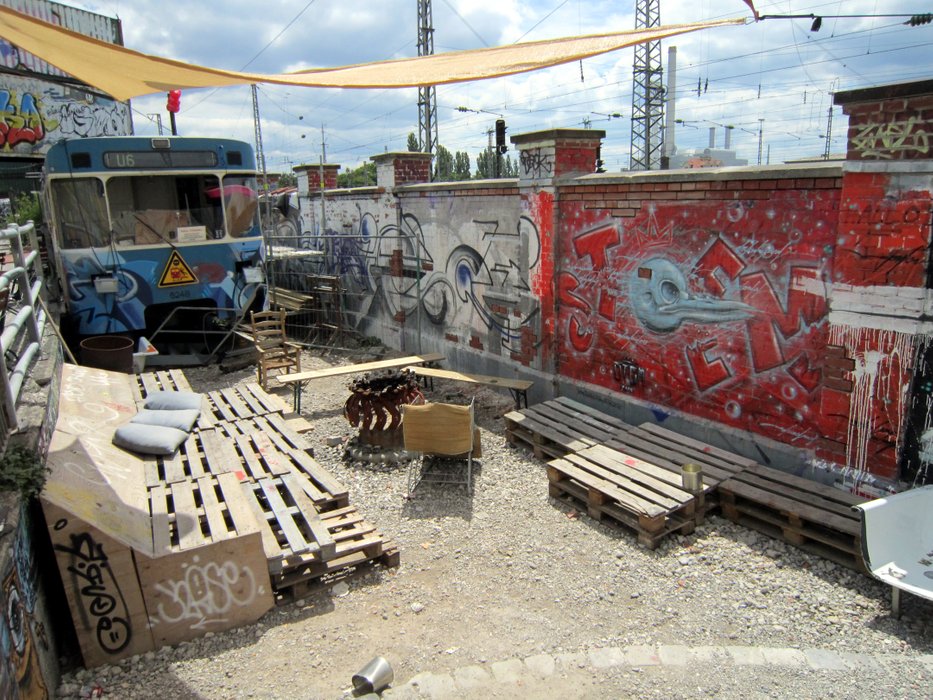 To real chairs and tables...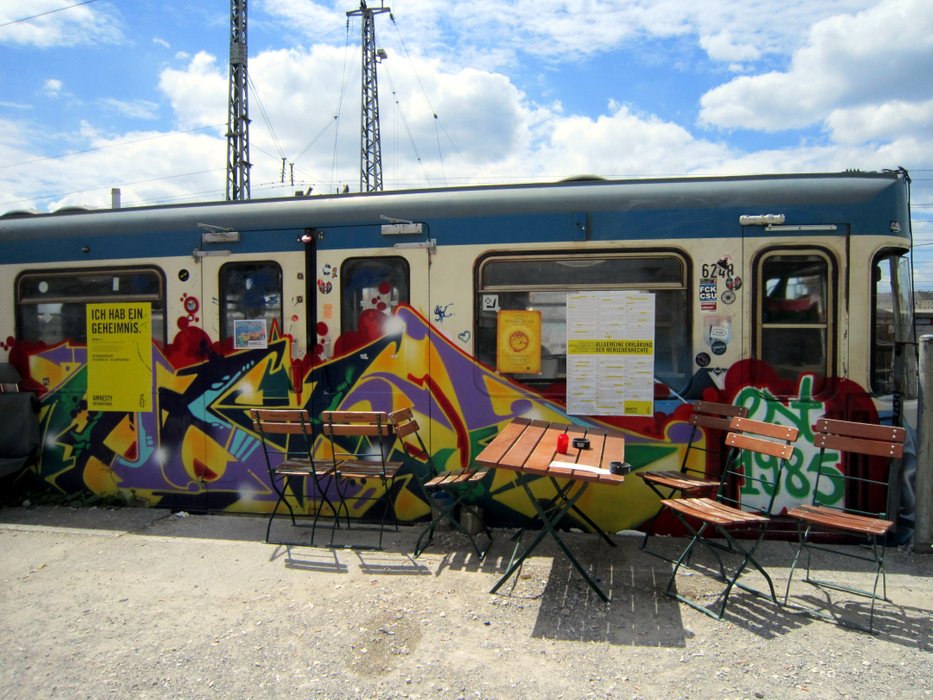 Chairs and tables like these are found in several spots, from where you can appreciate all the art around you.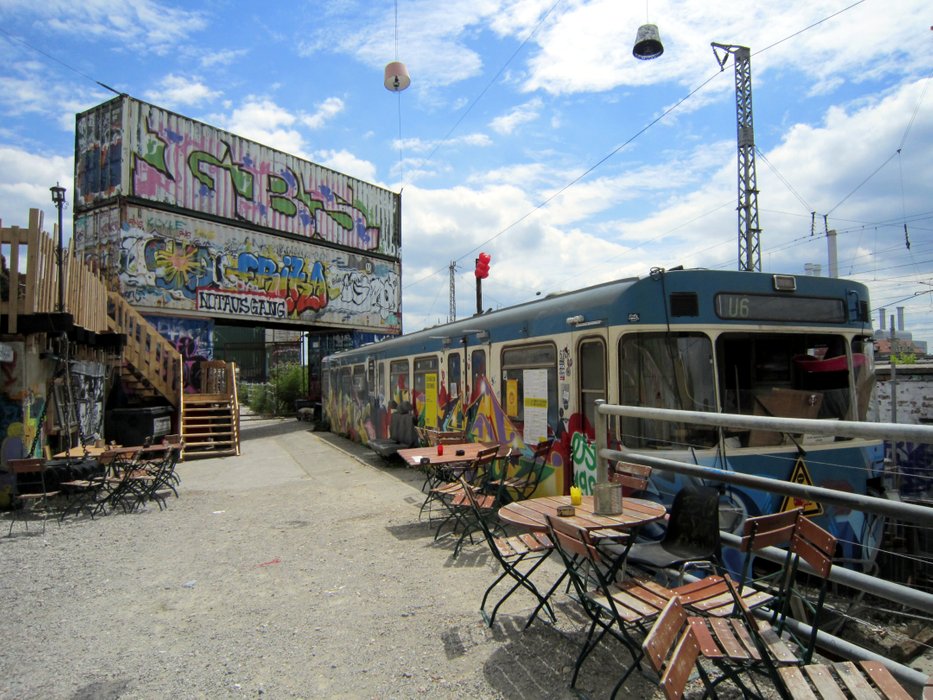 If you follow those stairs at the left, you can get to a high ground, from where you have a nice perspective of the place.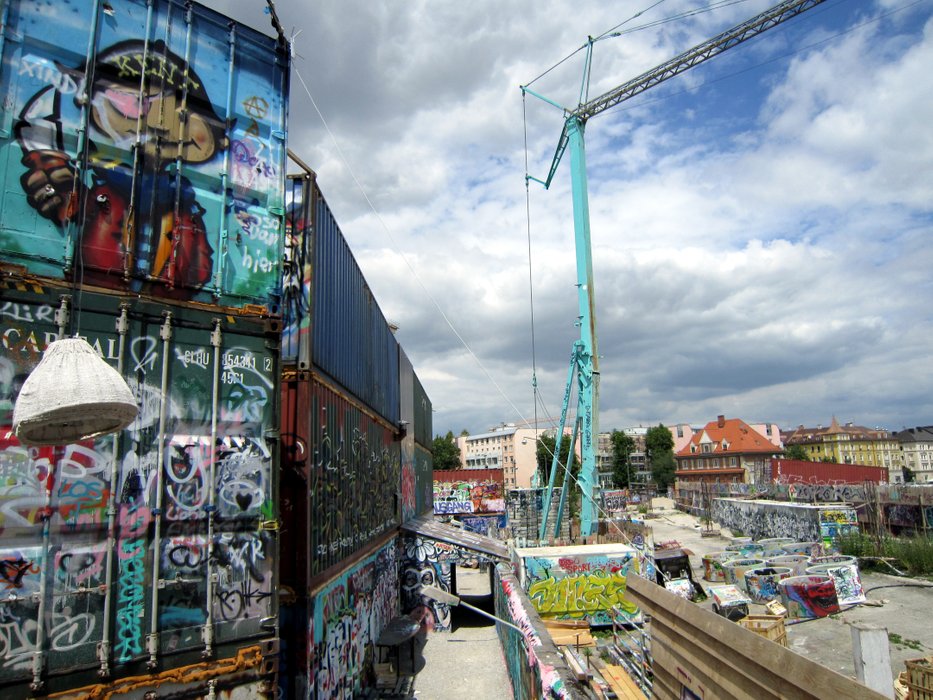 Returning to the lower ground, there are more seating areas, right next to the containers which are completely covered with amazing drawings.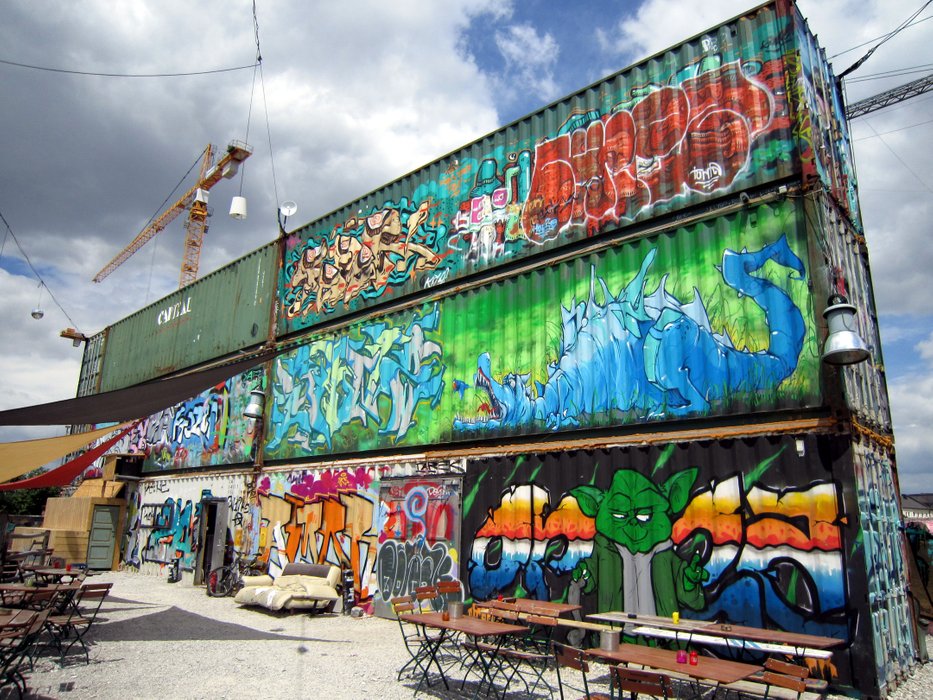 What? You thought I was the only crazy person walking around here? Think again.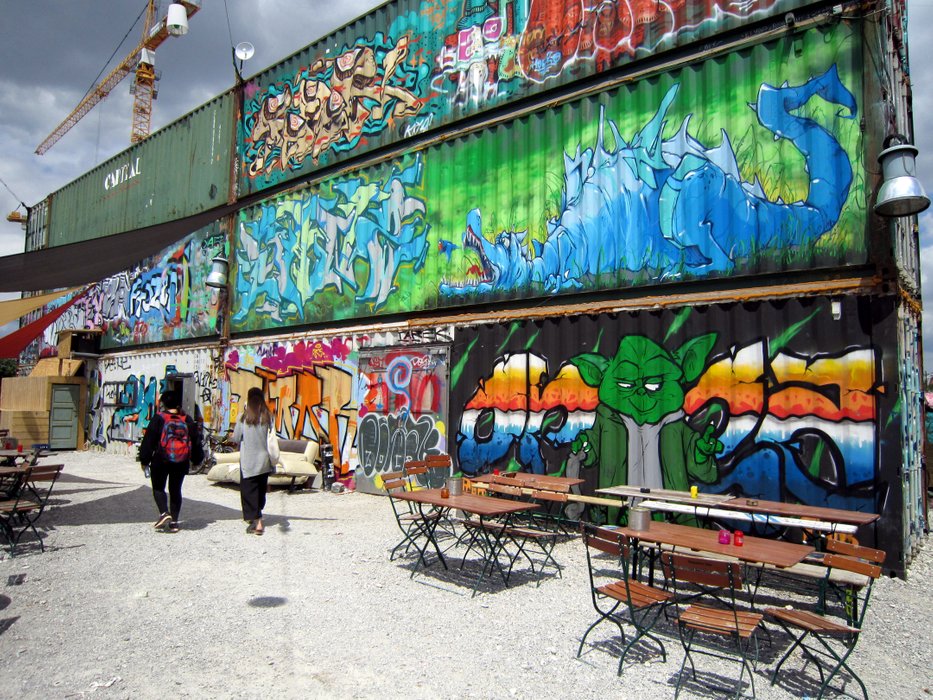 Here are a few close-ups. I love this Gremlin. So cute, isn't it?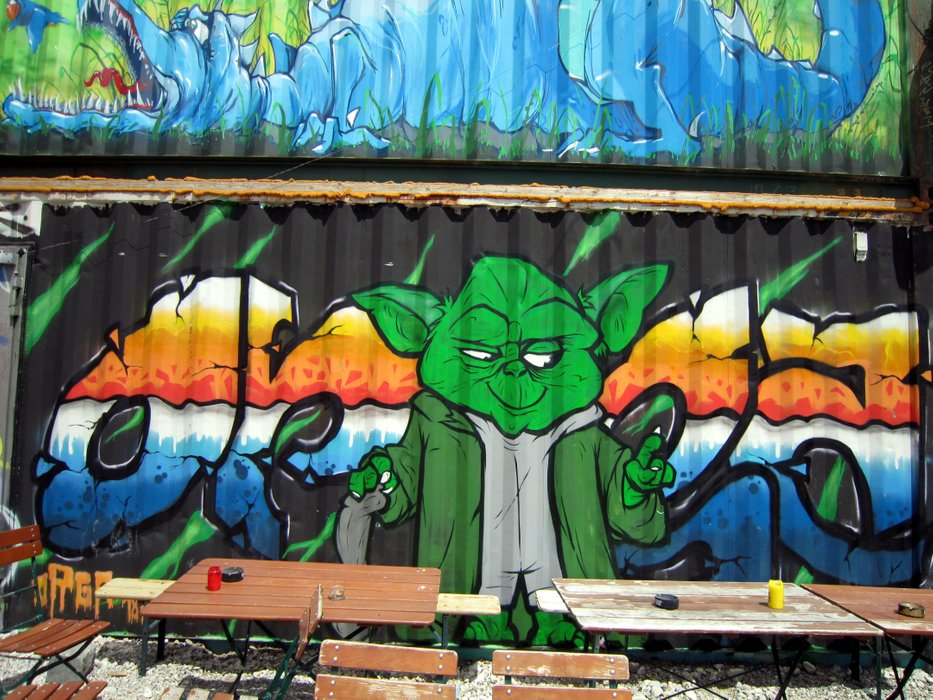 The Blue Dragon above it was rather spectacular, too.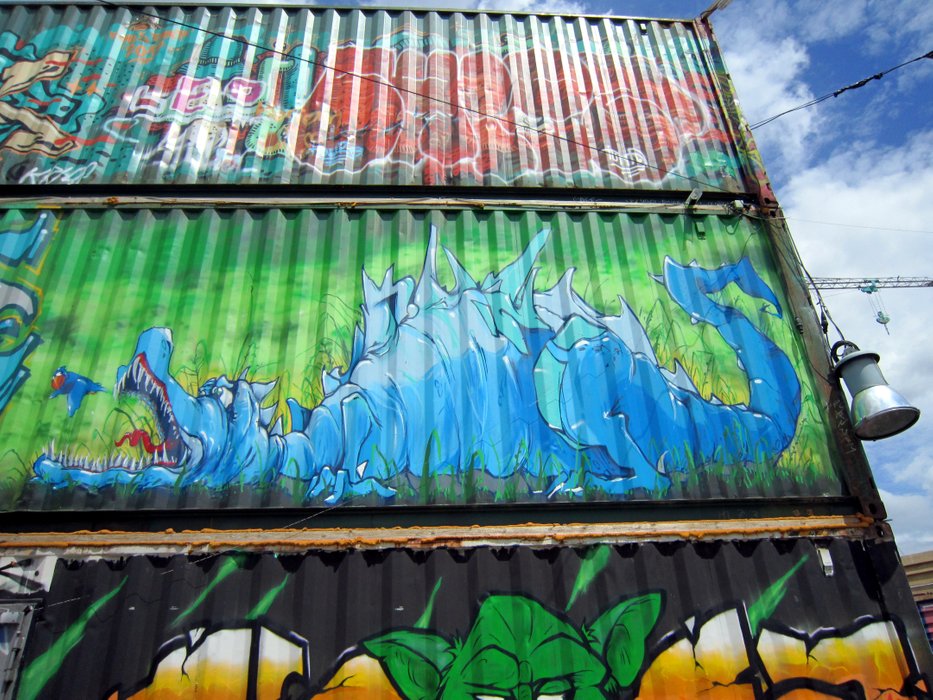 If you prefer to sit at a more unique and original place, you can relax at this crazy old cart.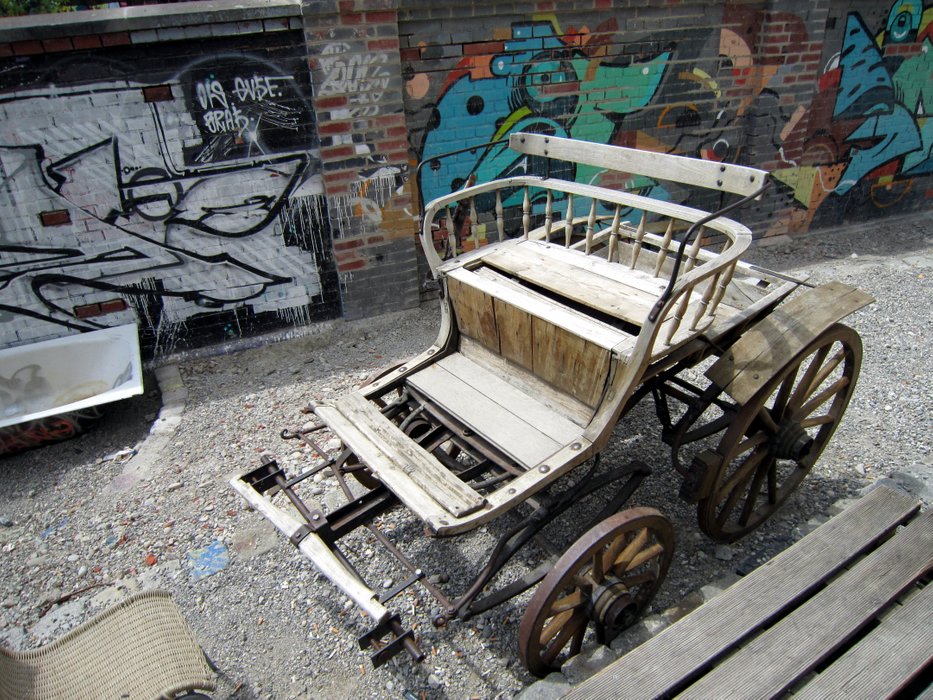 Here are a few more painted containers.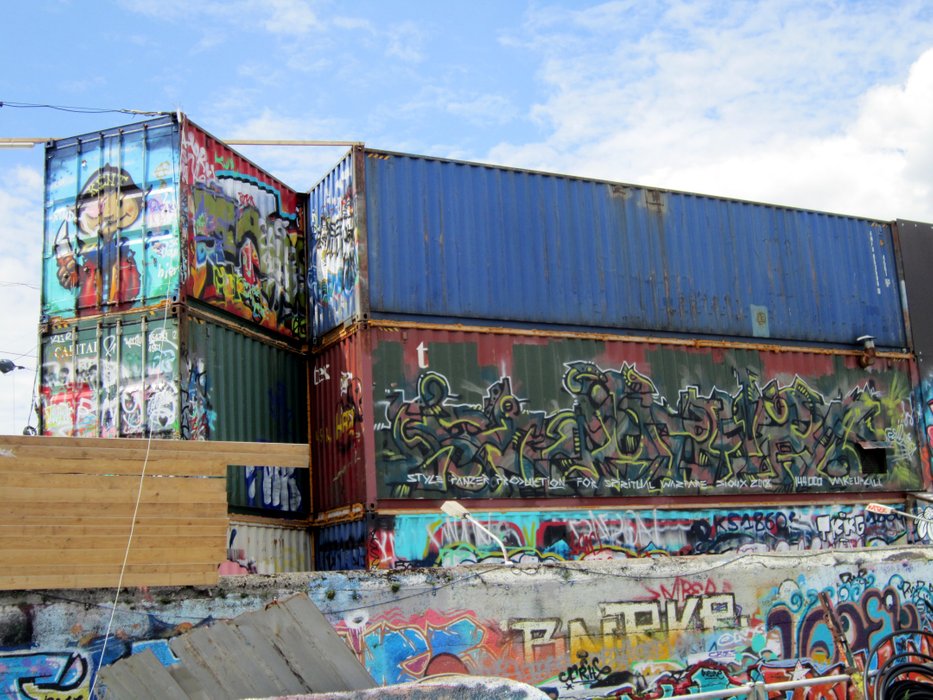 Here, I have encountered another Street Artist in the middle of his work.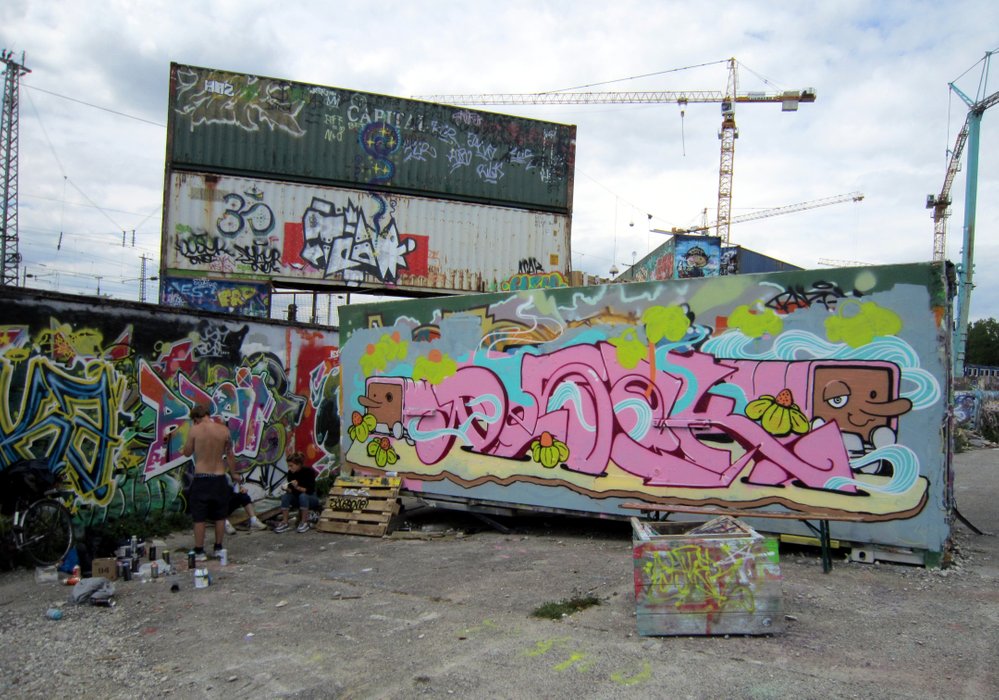 Yes, he noticed I was taking photos... but he couldn't care less. He went back to get another can of spray.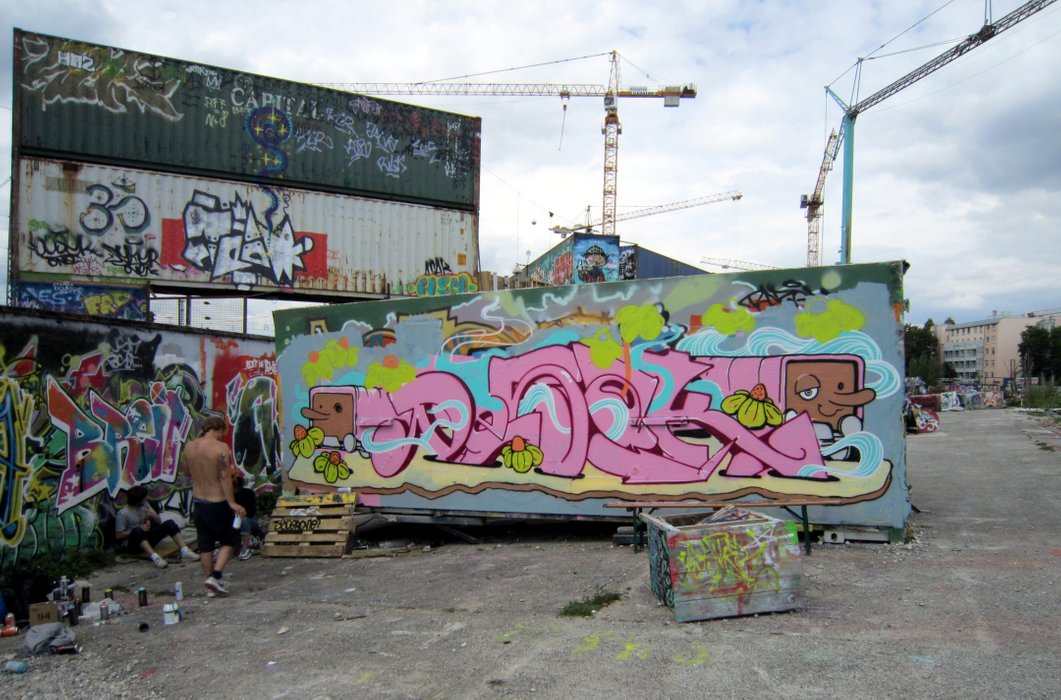 And returned to finish his work.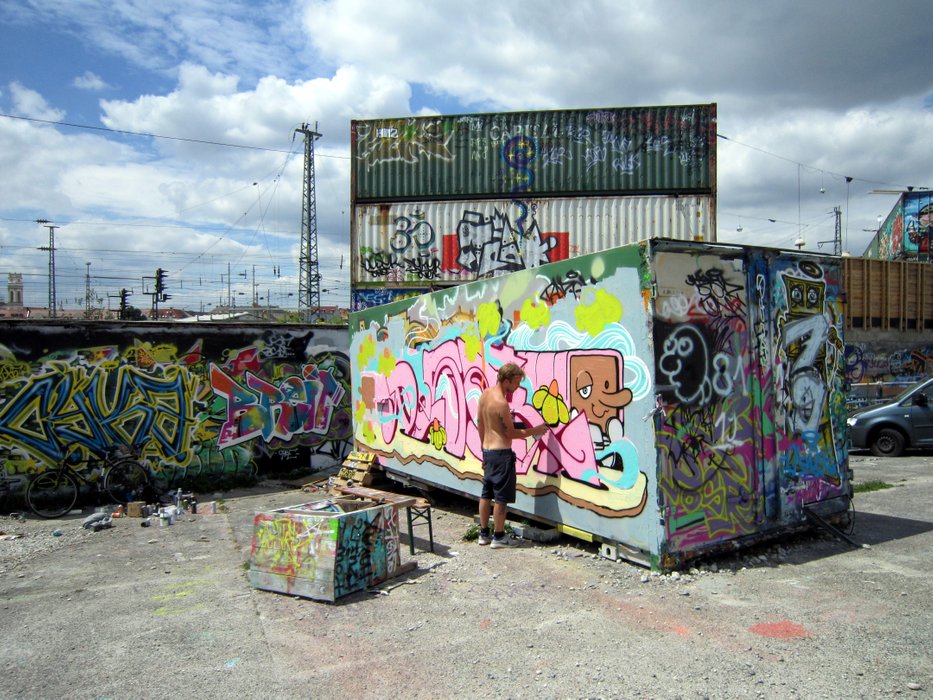 At this place, everything was painted. Starting with the fences surrounding the area.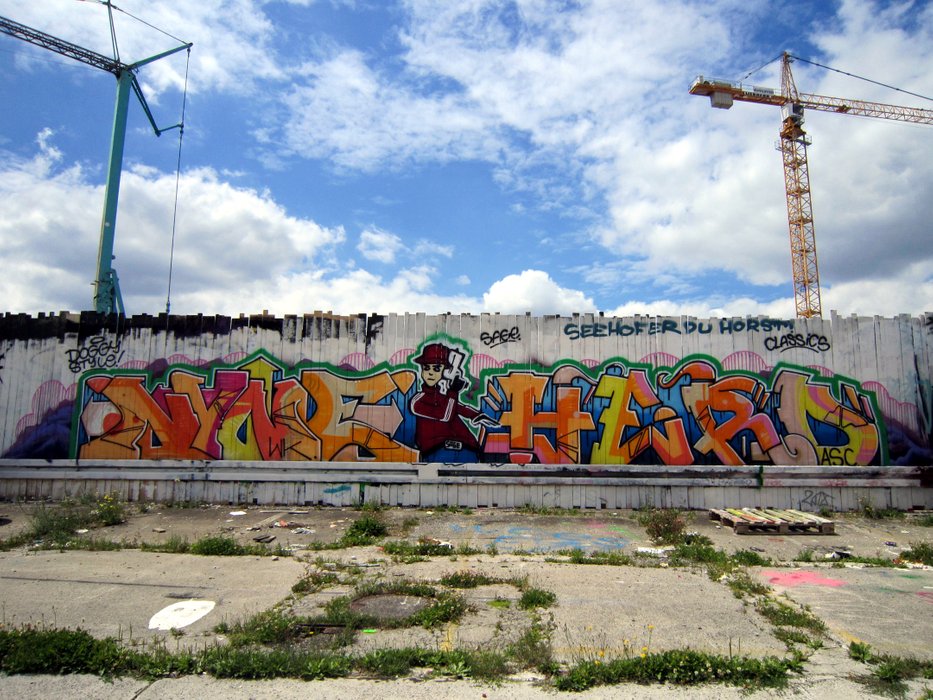 Here's a close-up from the above work.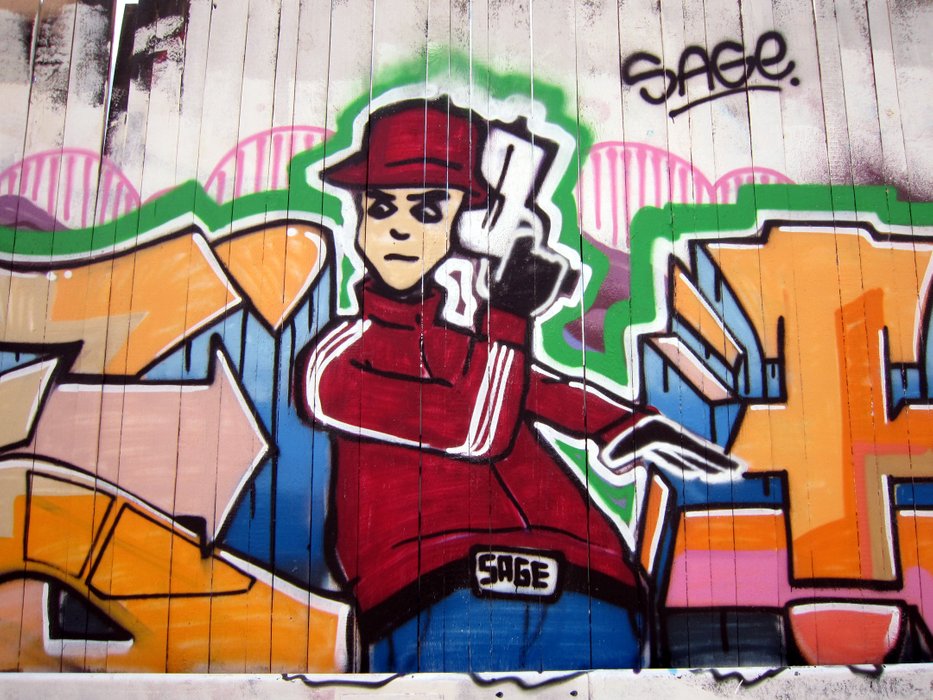 Some more painted fences...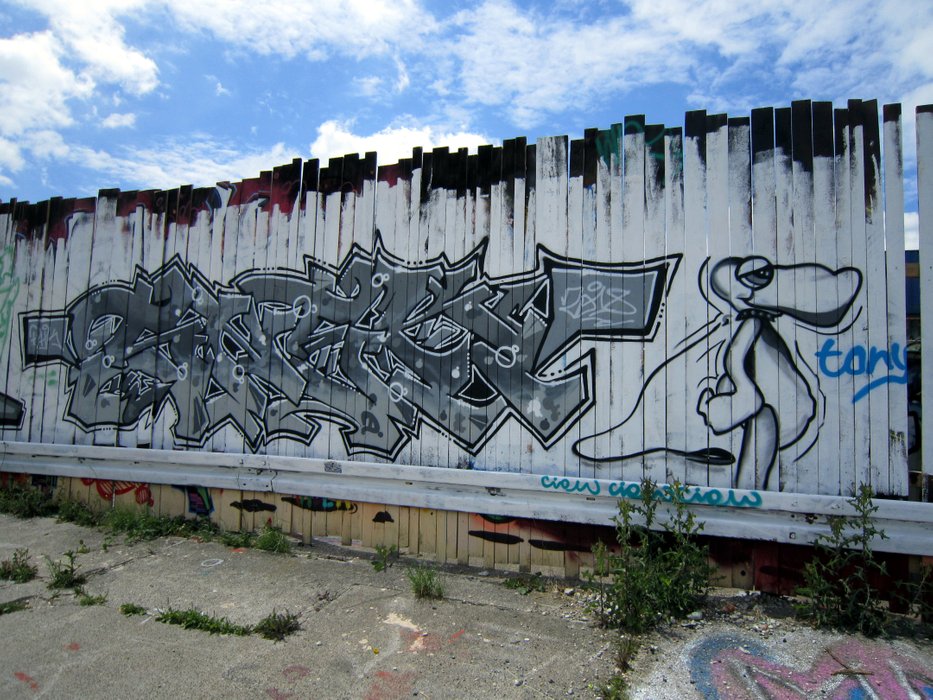 Including this one with a Mickey Mouse drawing which I liked a lot.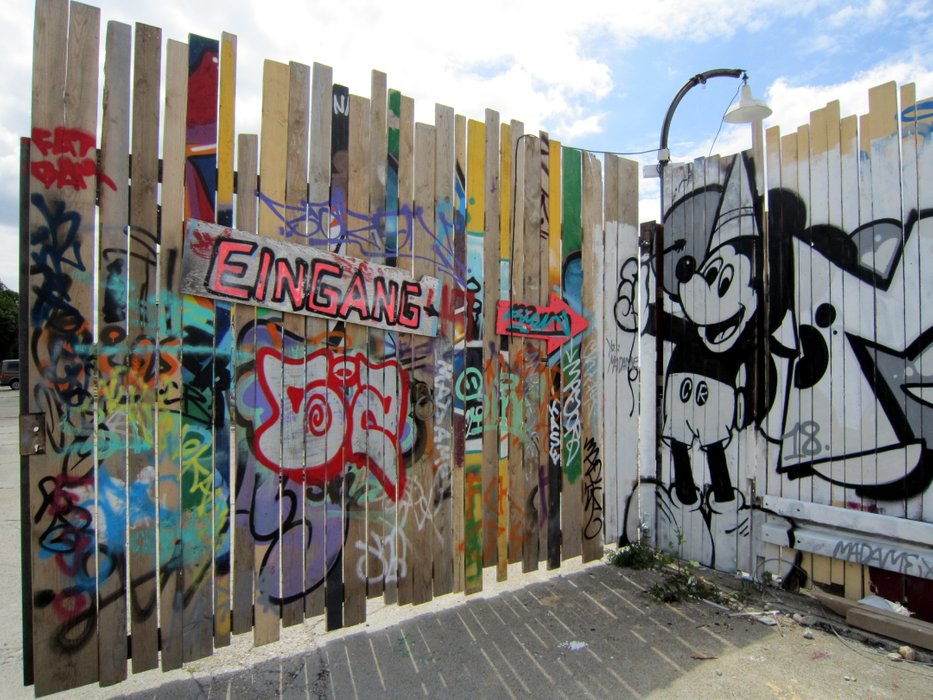 And this painted face, which is very expressive and colourful.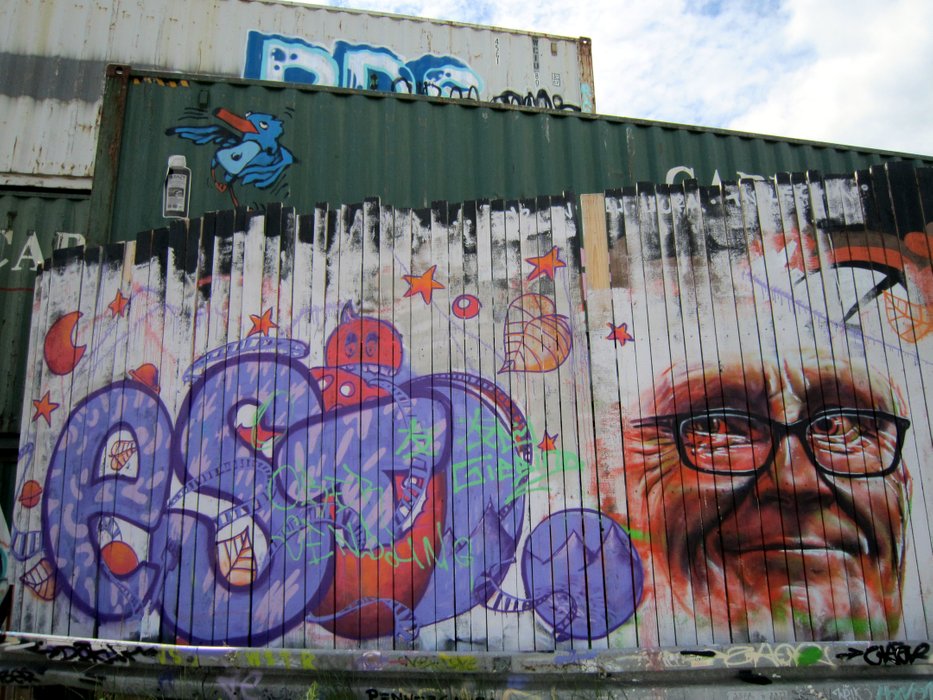 The crates by the fences were totally covered in paint, too.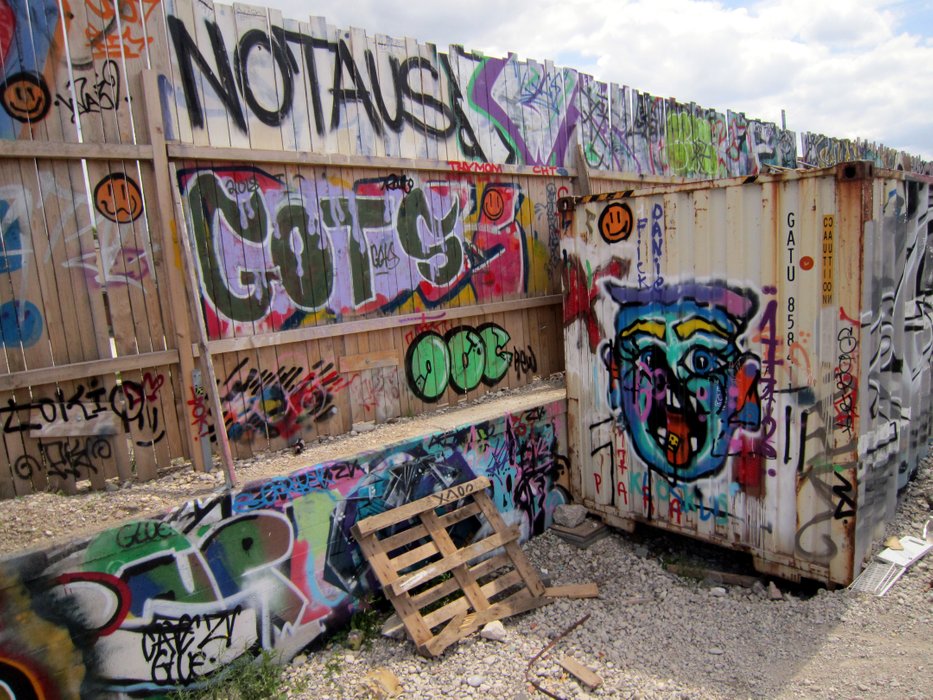 And every little forgotten construction piece also served as a canvas.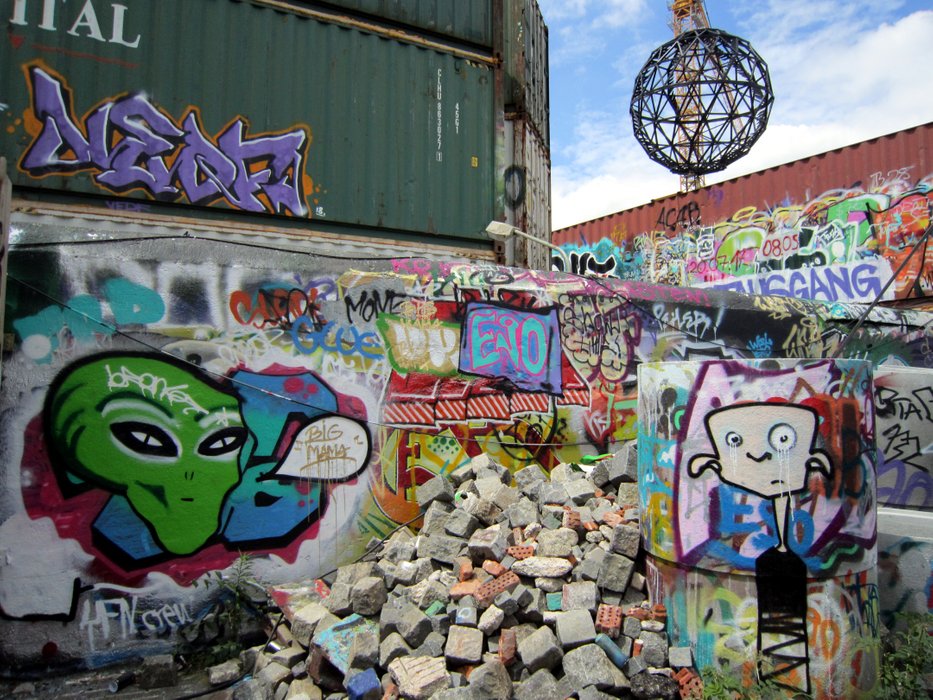 This canvas is round? Who cares? Let's paint it, too.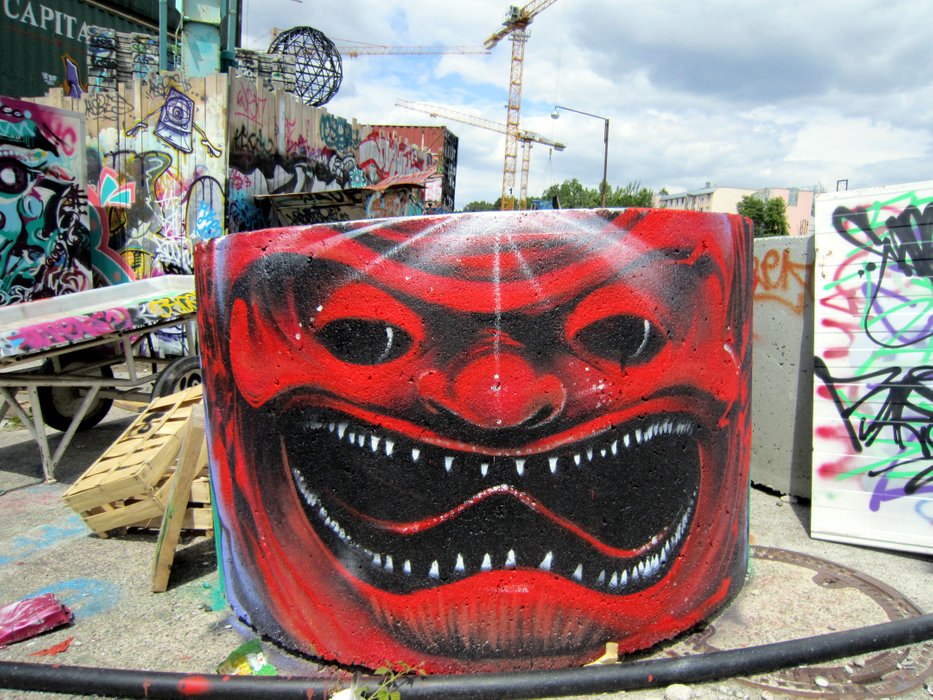 Oh, and here's some kind of boxed compartment. How should it be used for?
You've guessed it: as a canvas.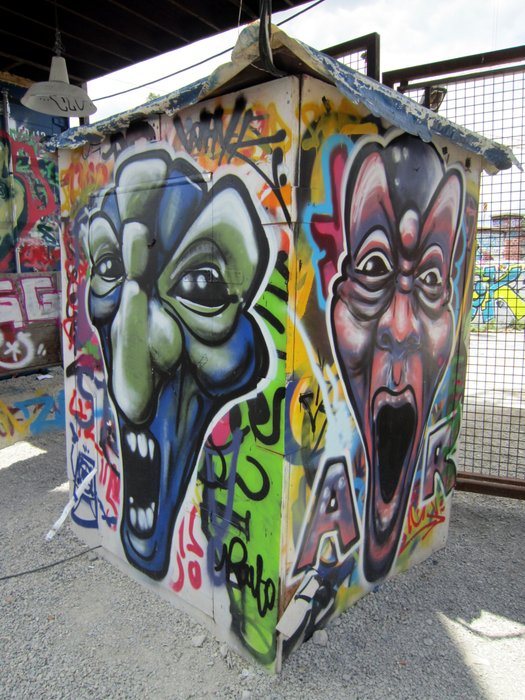 Here's an abandoned mini-trailer... obviously transformed into art.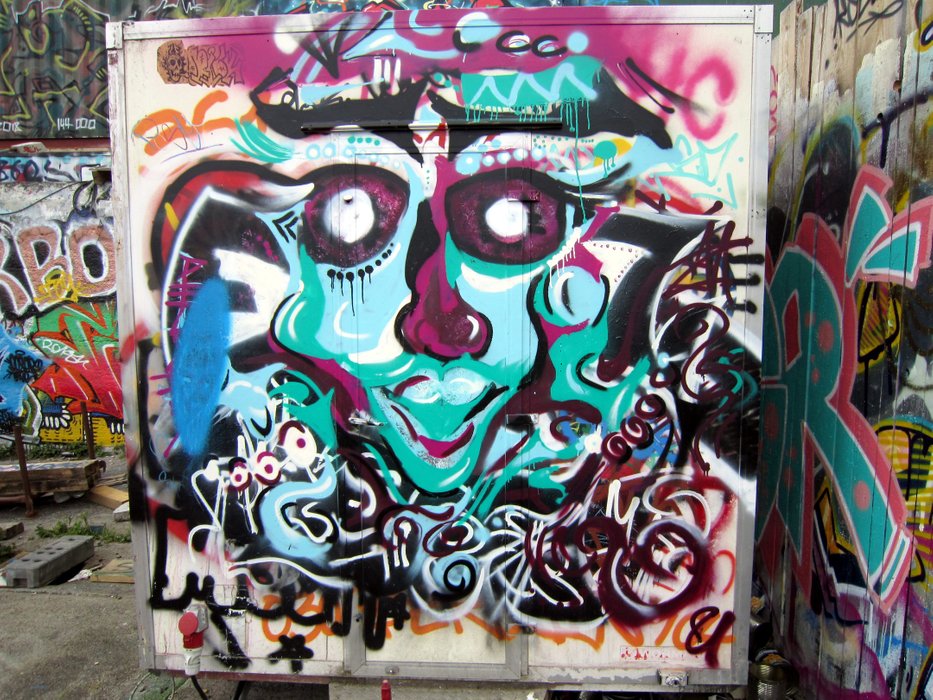 To conclude this already long post, I'll leave you with a few more artistic works, found at the walls in and outside this place.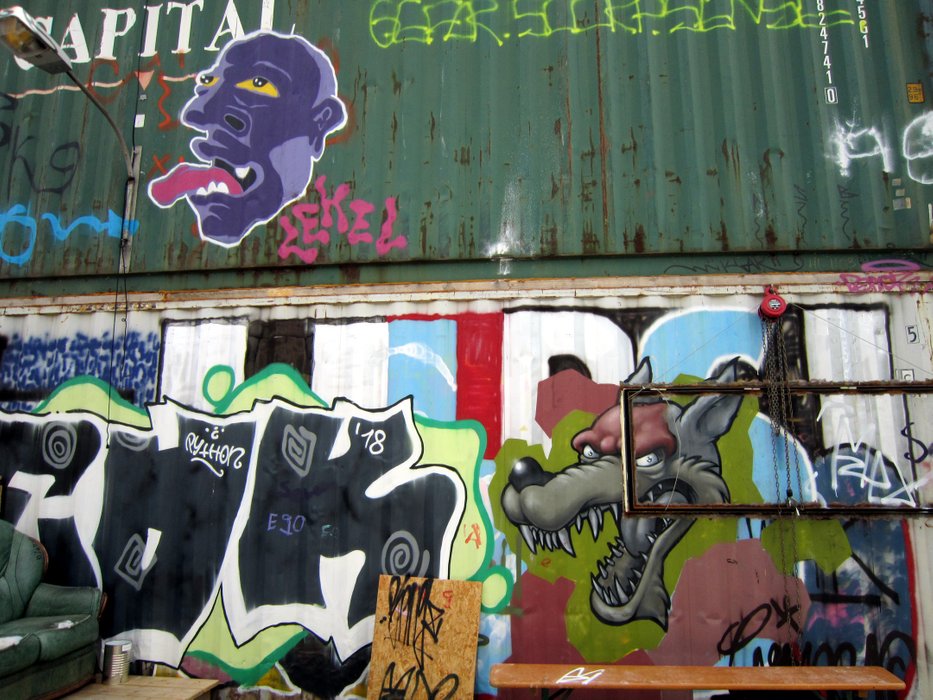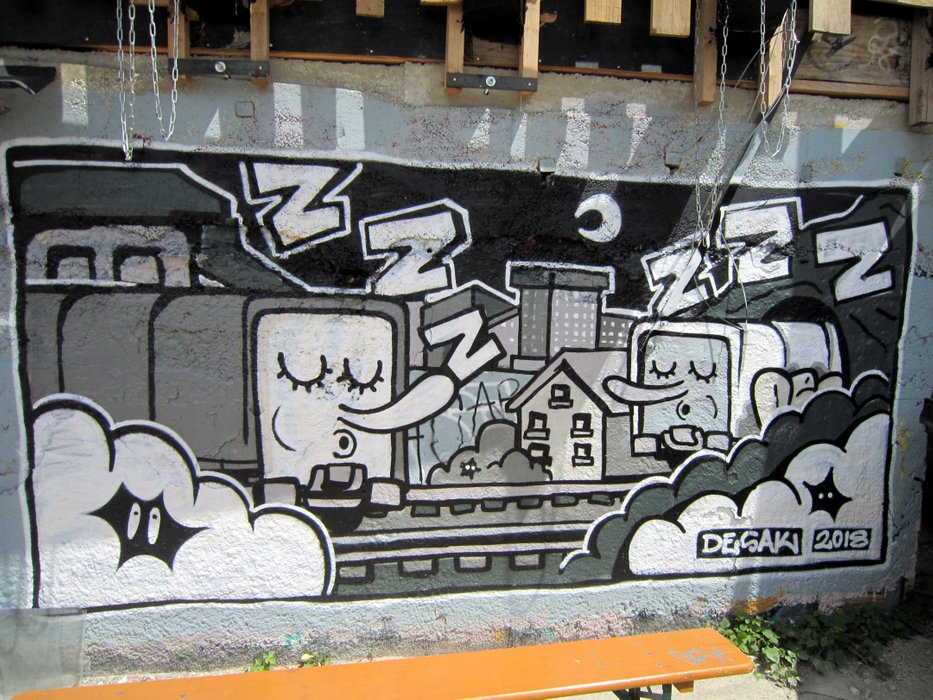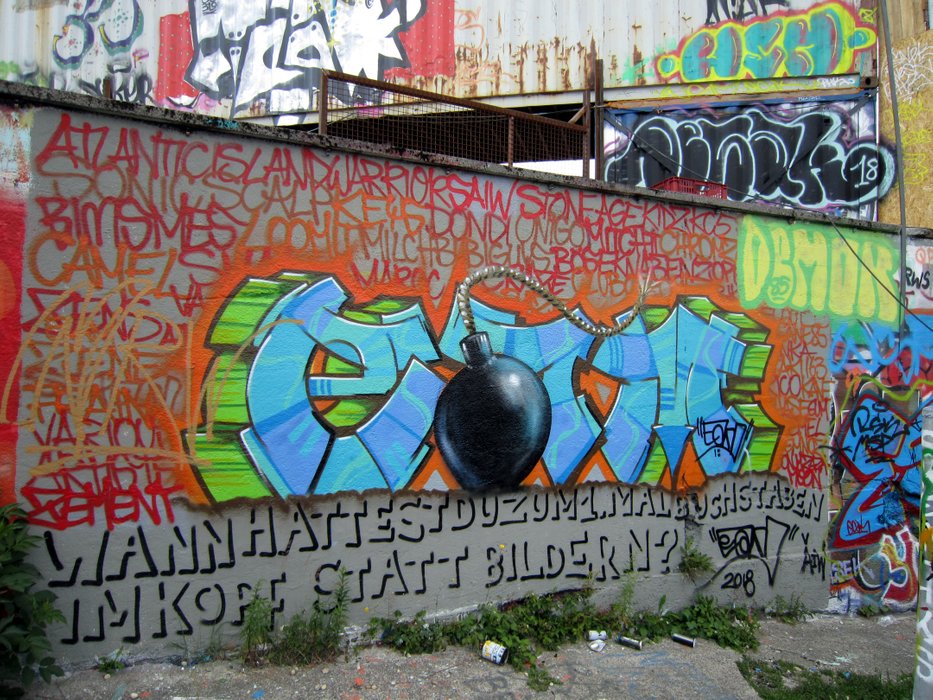 Here's a close-up of the above work.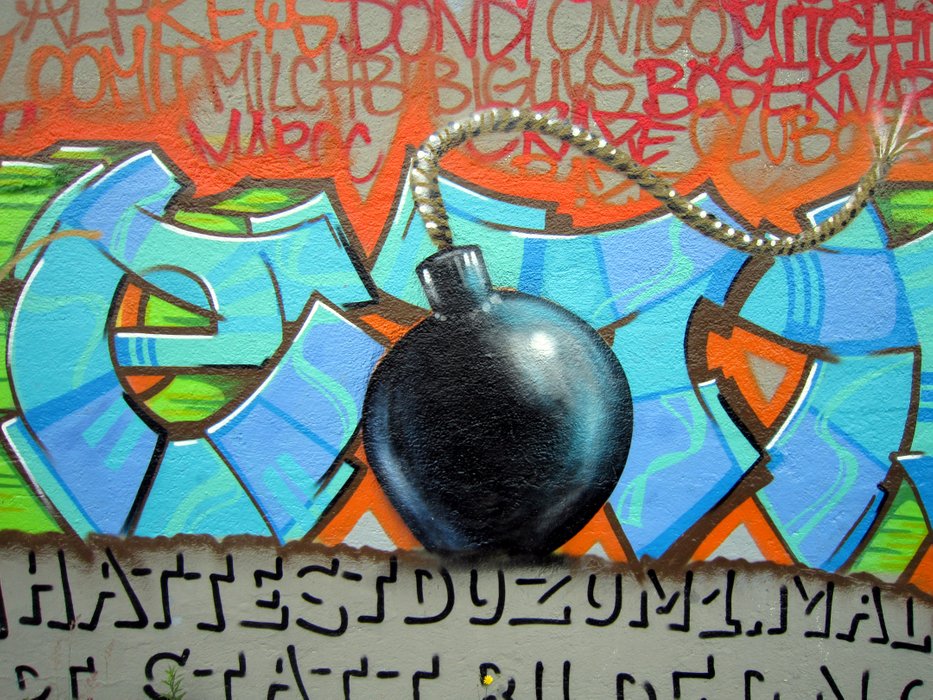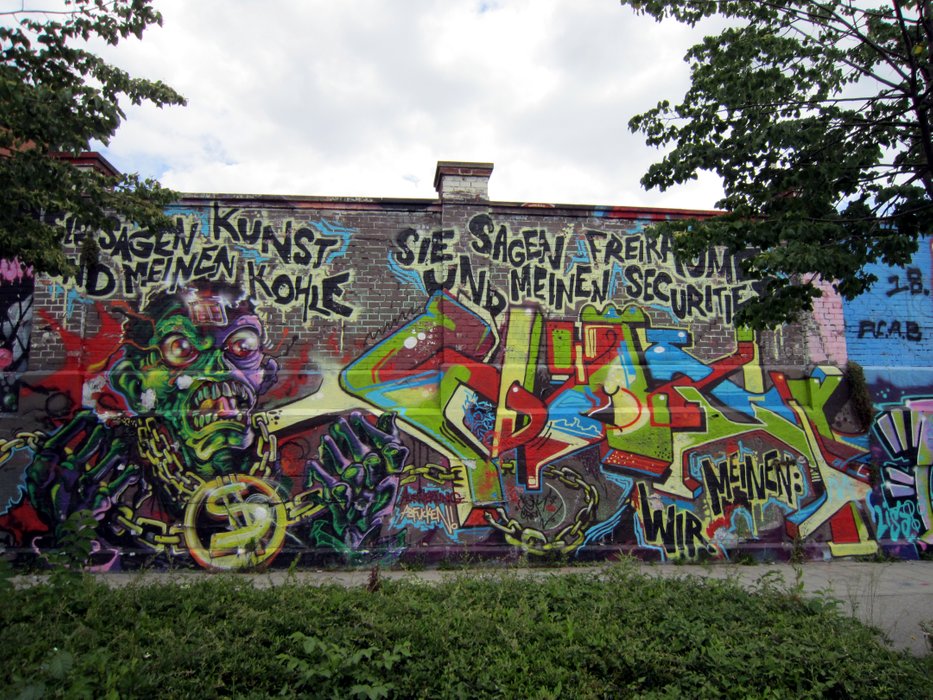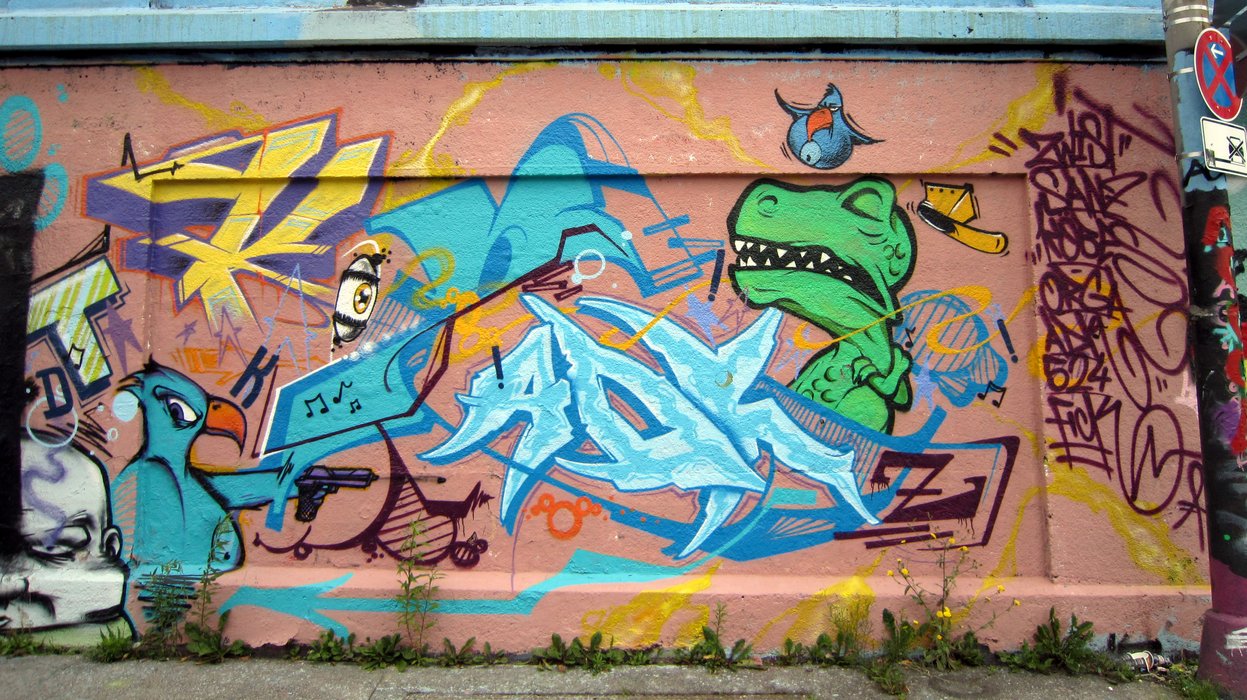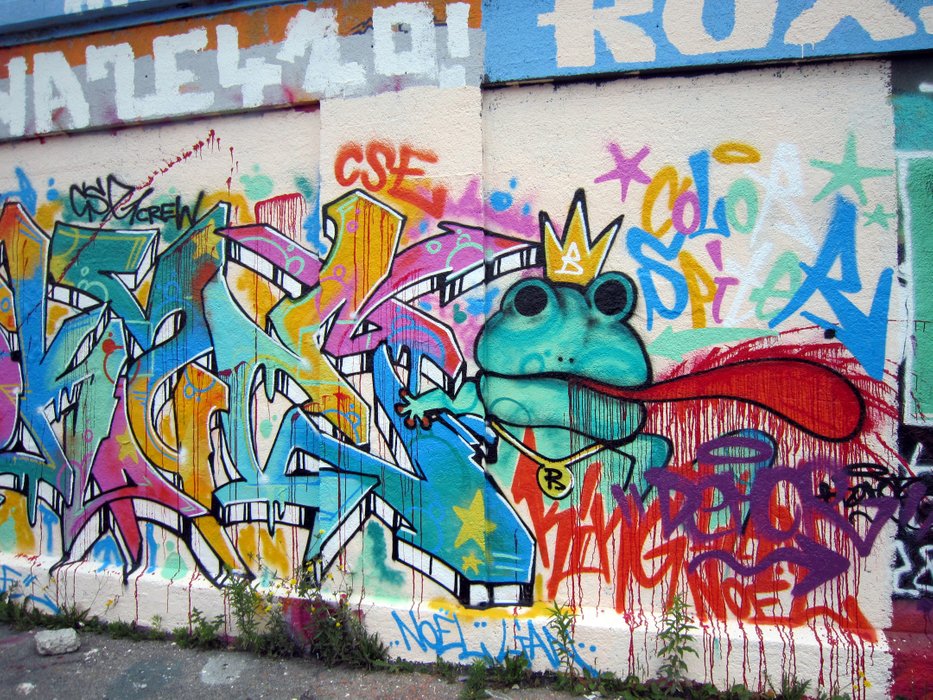 Finally, there was a bike parking area. Naturally covered with art.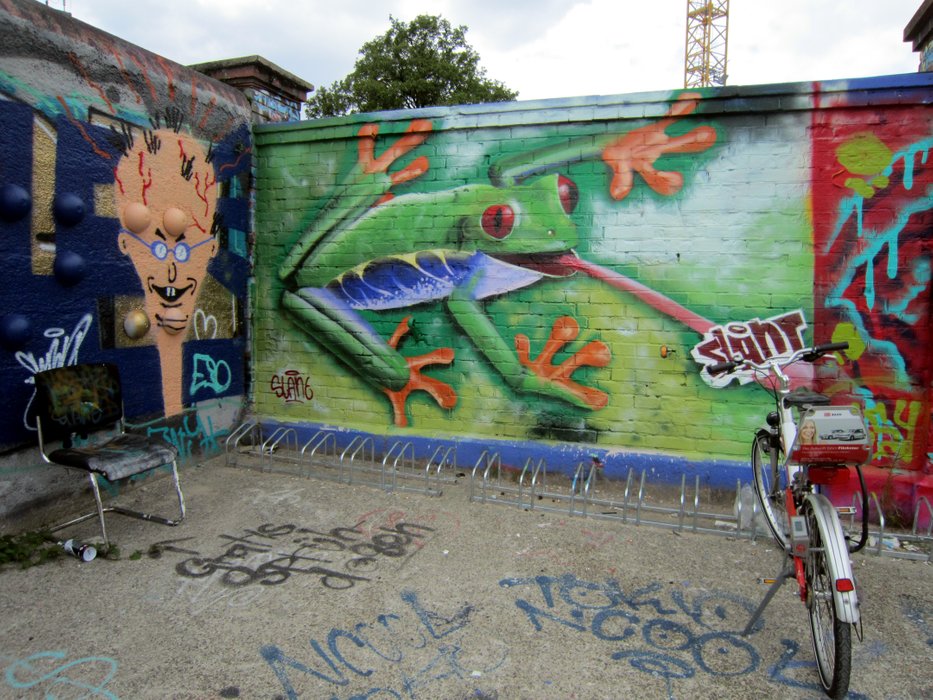 I have a few more Graffiti photos taken at this place... but this post is getting way too long, so I'll leave those for the next part.
---
I hope you've enjoyed these photos. Please stay tuned for the continuation of the series. Meanwhile, you can take the opportunity to visit the previous parts:
---
| | |
| --- | --- |
| Camera | Canon IXUS 210 |
| Location | Munich - Germany |
| | Edited with GIMP |
---