Good morning, everyone!
When the weather is good, the sun is shinning and the sky is blue, Vila do Conde is a great city for a photographer. Its aqueduct makes a great landscape and sometimes it doesn't even feel like we're in a city... and of course, there's also the beach and its beautiful architecture.
---
I think this shot came out great, with a column of smoke perfectly aligned with the remains of a pillar of the aqueduct.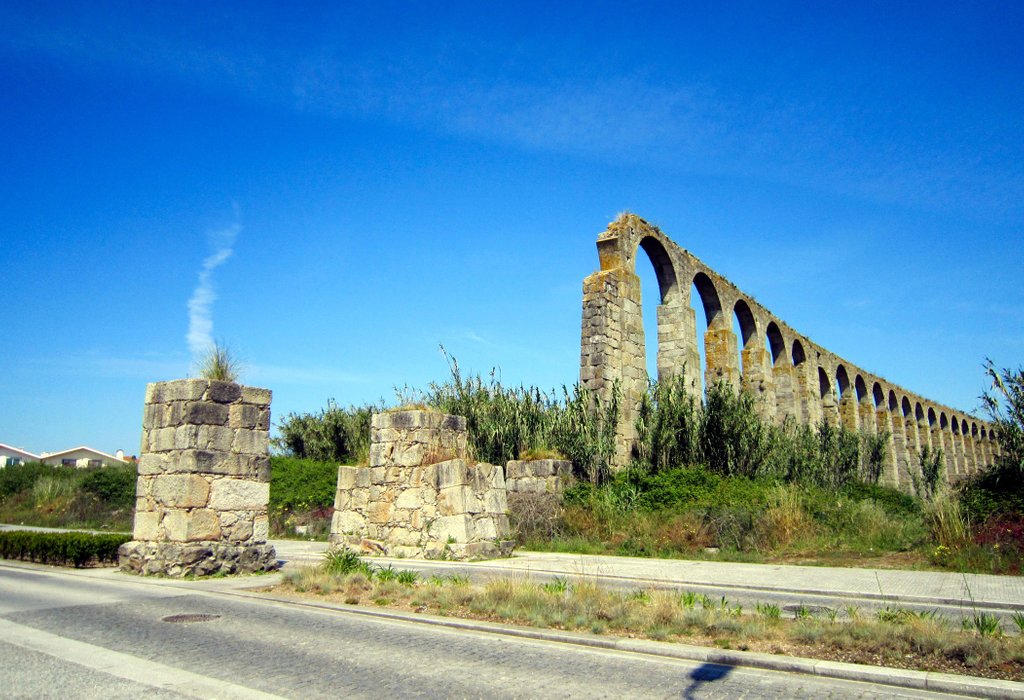 Here's a different angle, so you can have an idea of the distance that this aqueduct covers. In total, the aqueduct in Vila do Conde stretches for 4 kms. The name of this historical landmark is Aqueduct of Santa Clara and it's the second oldest aqueduct in Portugal, having being built in the 17th century.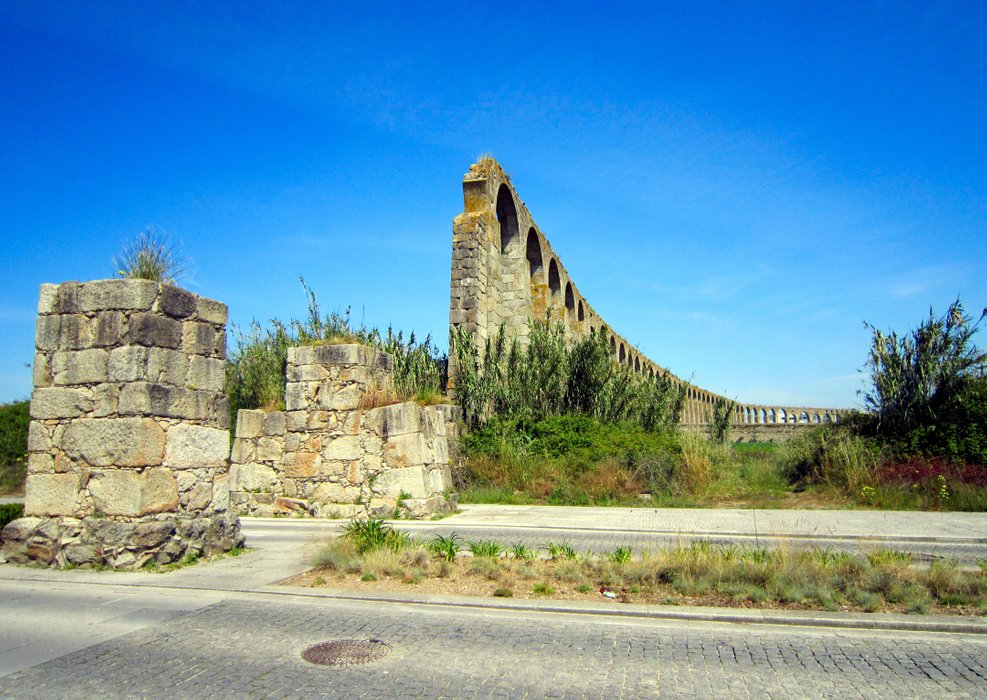 The aqueduct is being well maintained by the City Hall of Vila do Conde. However, it also spreads to the neighbour village, Póvoa do Varzim, and, unfortunately, the City Hall of Póvoa do Varzim has been neglecting its maintenance... Because of that, a few of its arches have collapsed in 2009. 😕
---
These two cities are located next to each other, without a clear frontier dividing them... but the difference between both cities is huge:
Vila do Conde is a very picturesque and beautiful town, with public parks and beautiful architecture; the elected politicians really care about the city;
Póvoa do Varzim is a really ugly place, with horrible buildings everywhere and huge distasteful skyscrapers next to the smallest houses; the elected politicians only care about the casino and about filling their own pockets.
---
I hope you can pay a visit to the lovely city of Vila do Conde, someday. And if you want to go to Póvoa do Varzim as well, be my guest... but in my opinion, it's pretty much a waste of time. The only thing that's worth a visit in Póvoa do Varzim are a few of the restaurants. But the ones in Vila do Conde are even better, so why bother? 😁
---
| | |
| --- | --- |
| Camera | Canon IXUS 210 |
| Location | Vila do Conde - Portugal |
| | Edited with GIMP |
---