'Cargo Lane.'
Cargo Lane is a magnificent shopping boutique which is situated at The Old butter factory in Doepel Street, Bellingen in New South Wales, Australia.The setting surrounding the Old Butter Factory is very picturesque and it lulls one into a relaxed shopping mindset. I'd like to focus on Cargo lane today, for this week's Market Friday challenge organized by @dswigle is Cargo Lane.
Here is a sneak preview.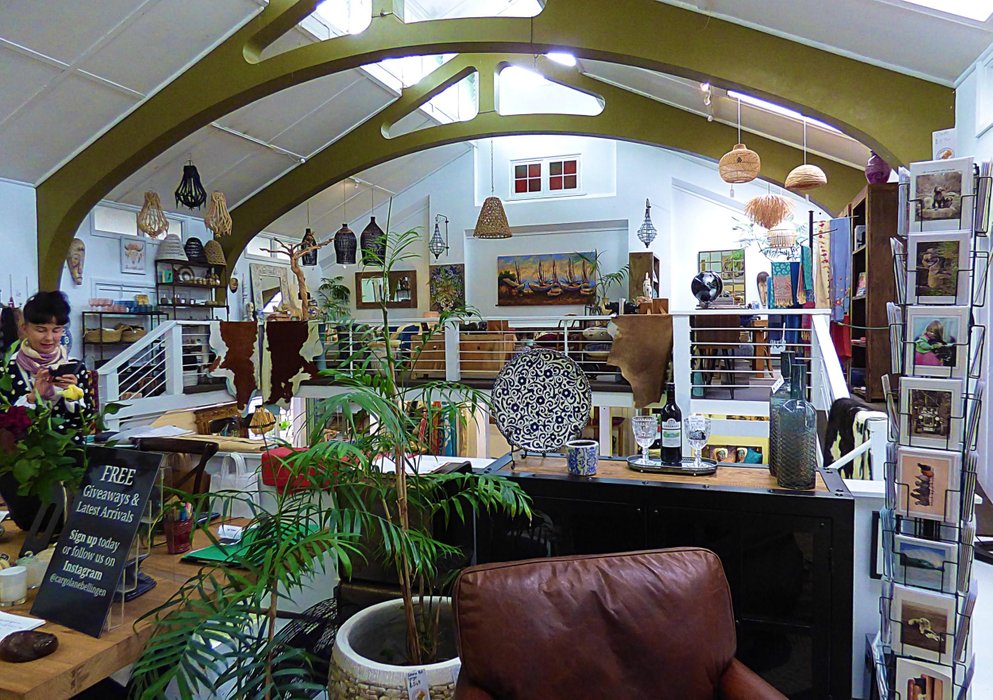 The beams in the ceiling are made of concrete and Cargo Lane is located in one of the main areas of the original Old Butter Factory. But let me show you the entrance to this fascinating place which also features a variety of retail outlets plus a cafe with indoor/outdoor settings where visitors can enjoy a coffee, a snack or something more substantial.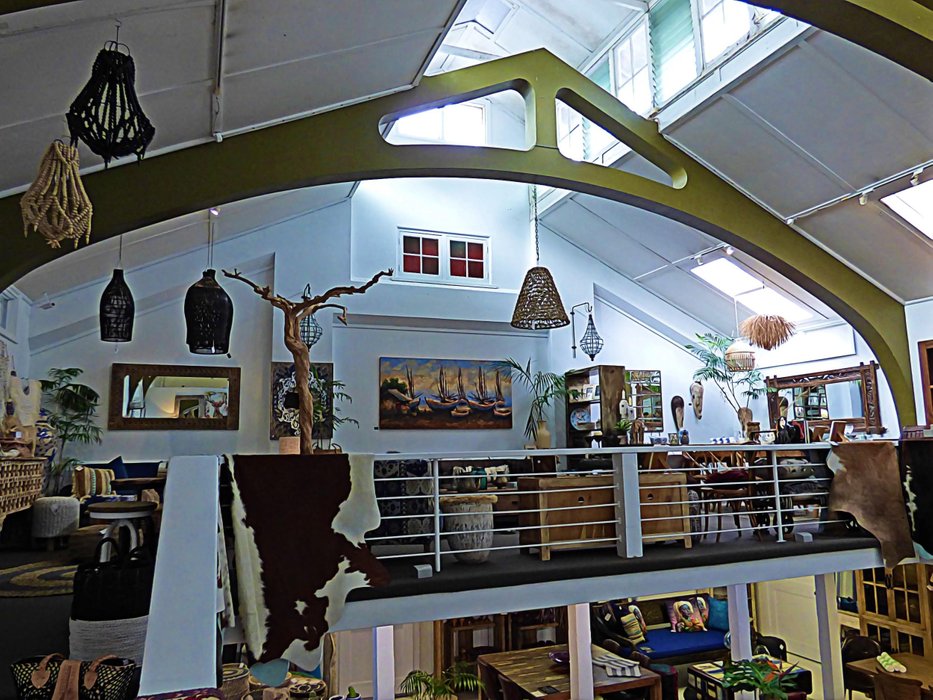 The location of the Old Butter factory is an ideal setting for weddings and other similar functions. It has been a regional landmark since the early 1900s, and it has become a vibrant retail community.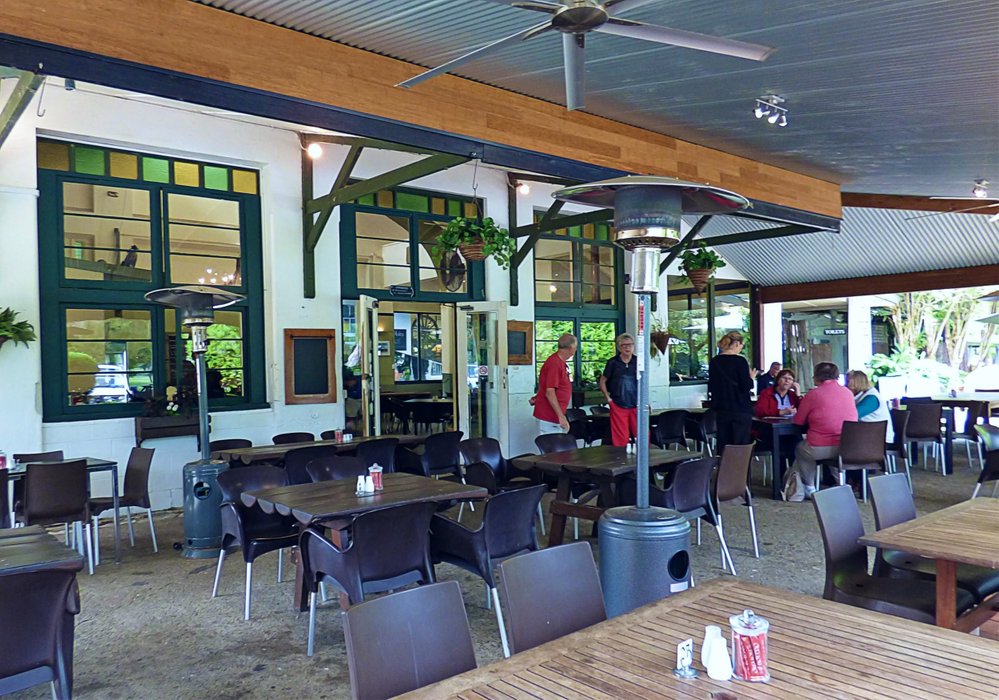 The Old Butter Factory Café is one of the largest cafés in the area and is open 7 days a week. They feature daily specials and they also have a full liquor license. The expansive views taking in the Bellingen golf course add to the friendly country vibe.
The Old Butter Factory is known as a unique arts and cultural centre and houses both specialist retailers and rare art. Many of the regions most respected artists have created their artwork here.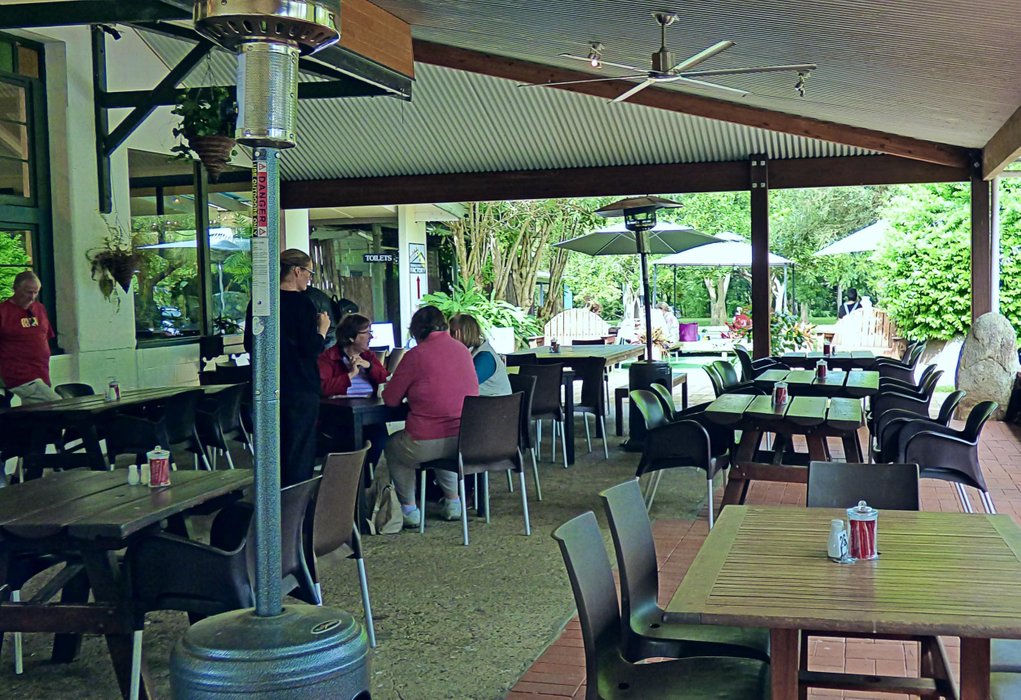 I took a peak into the cafe before entering and it looked extremely inviting.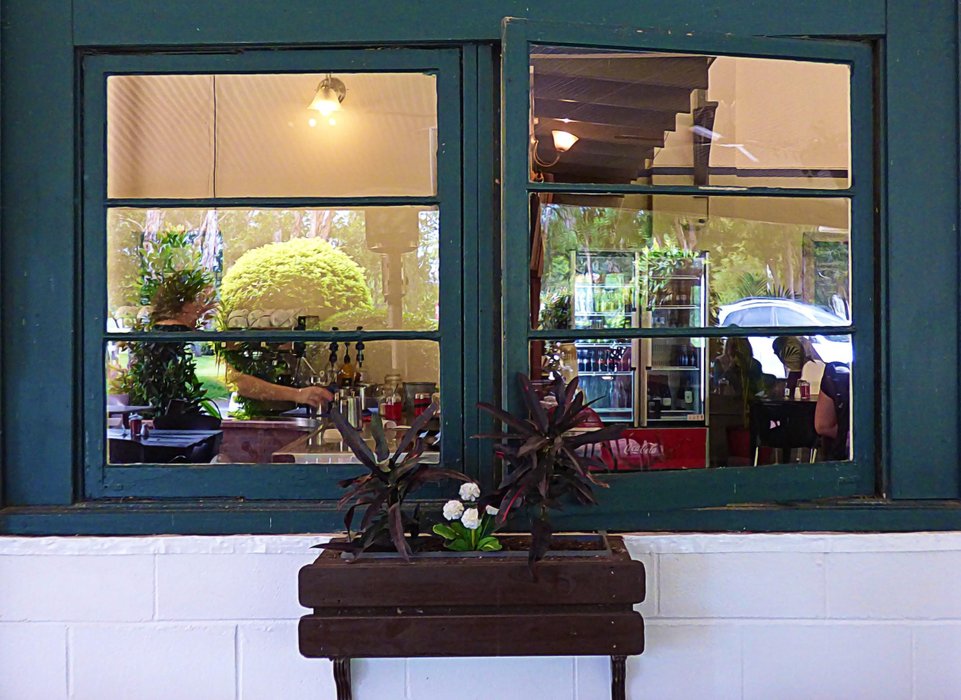 It was cool enough to enjoy the warmth of a log fire indoors. Other interesting venues in this unique shopping village are, Mac's Opals, a Massage Boutique, the Woodcraft Gallery, the AWL Leather Place and the Nexus Gallery which promotes the arts and is the venue for regular exhibitions.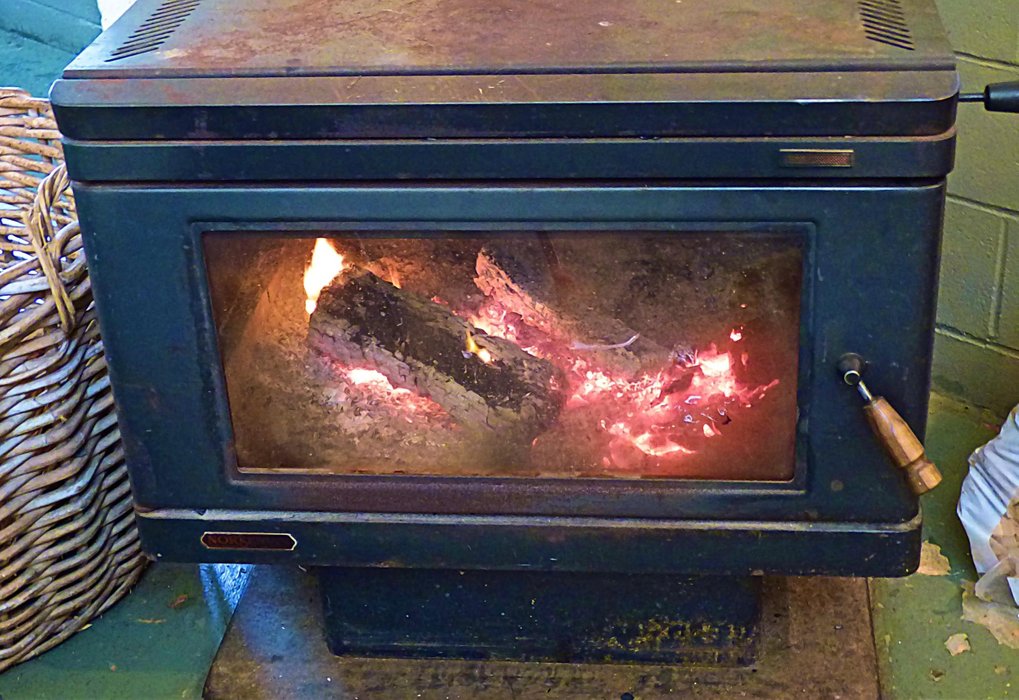 But let me show you around the beautiful Cargo Lane. Both upstairs and downstairs are laden with amazing furnishings and products.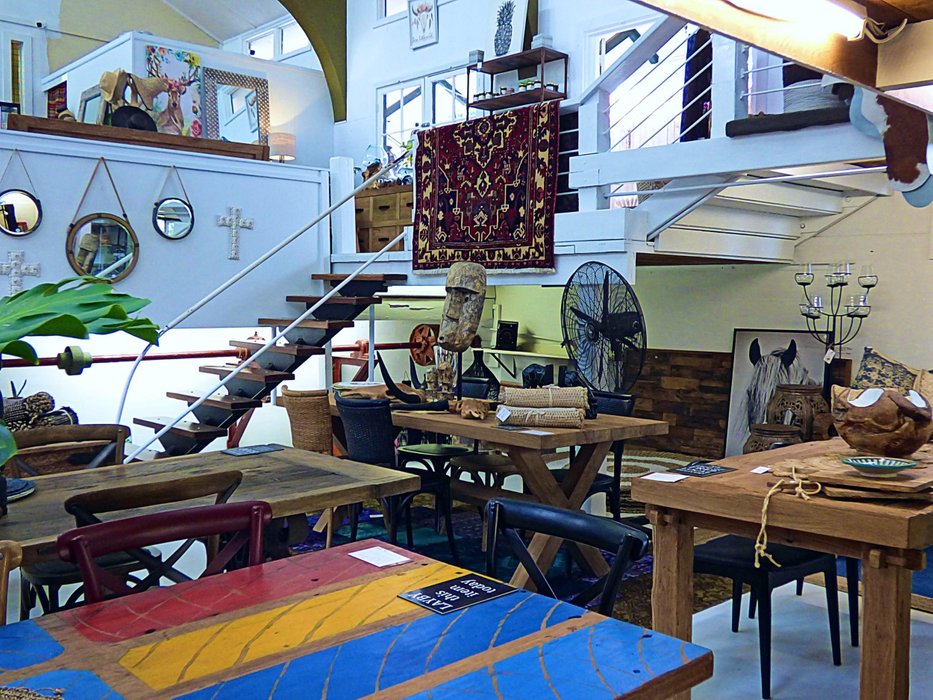 Cultures from around the world are artistically represented in this awesome place.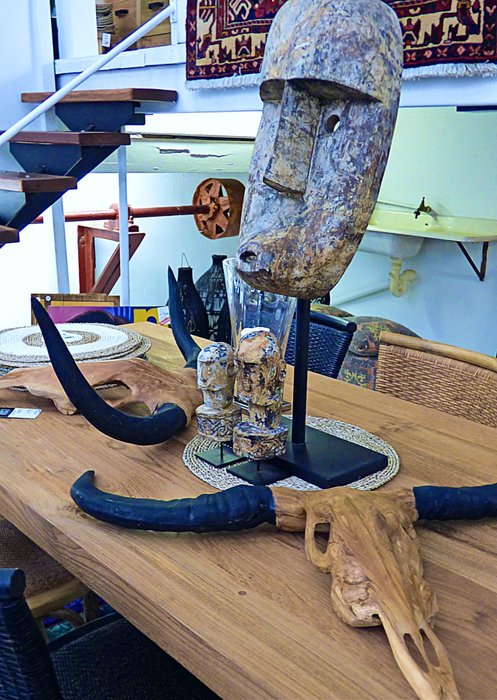 Originally, the site of the Old Butter Factory was the home of many important and historical creations including market leading businesses and of course the production of dairy produce. It also used to be the base for the largest Model T Ford dealership in the world.
It was known as, Mr. Thomas' Motor Imporium and it was larger than the super dealerships in America, Asia and Europe. These days, the Butter Factory is known as a unique arts and cultural centre. Many of the regions most respected artists have created their artwork here.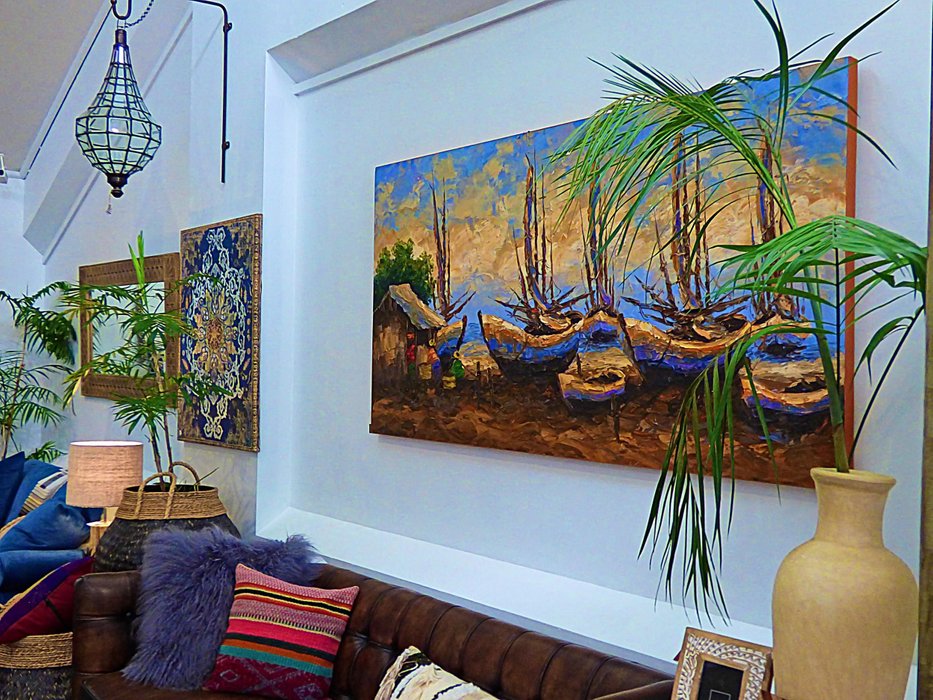 The owners of Cargo Lane have a flare for sourcing interesting furnishings, home and gift wares. Kerry and Simon share backgrounds in interior design which is not surprising to me after browsing their superb boutique.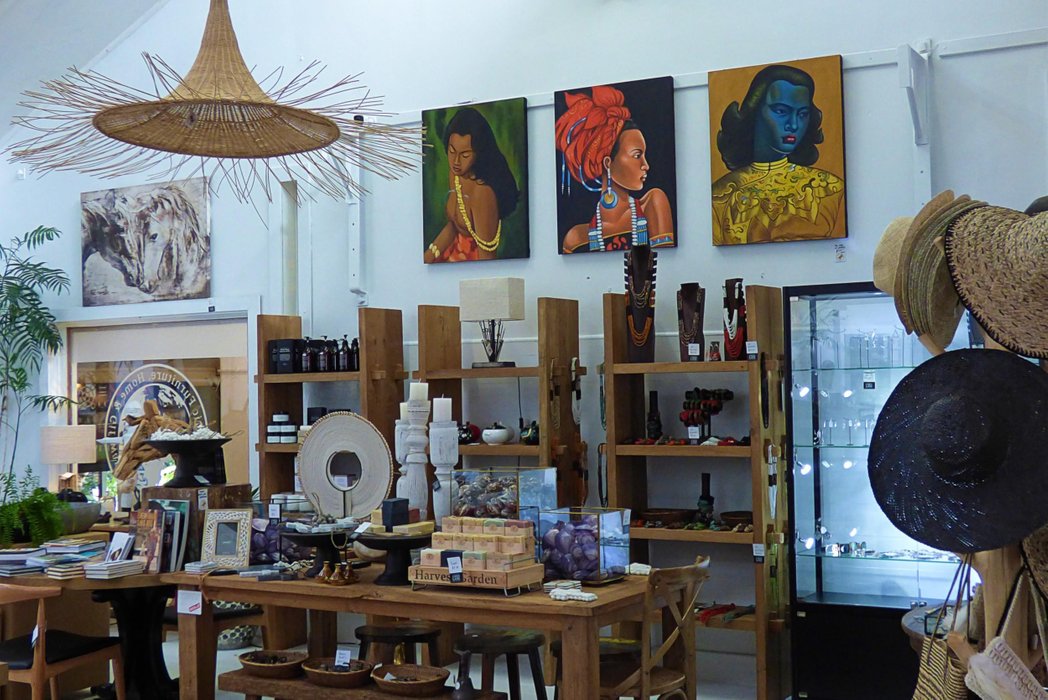 They have also had experience in the building industry and have combined their skills by working on a variety of projects which include the construction and furnishing of private resorts and executive holiday homes in some of Australia's most iconic locations.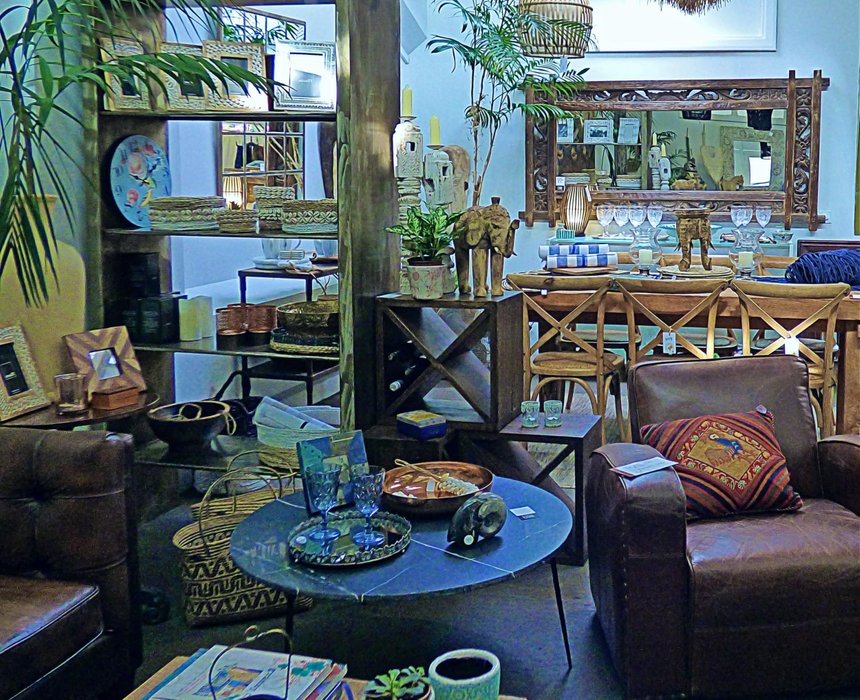 The idea of opening their own store had been brewing for some time, prior to a space becoming available at The Old Butter Factory. They didn't waste time taking the plunge by allowing their concept to become a reality. Today, it is a sought after venue for discerning buyers.
Check out the machinery in the background, which is a relic of the Old Butter Factory.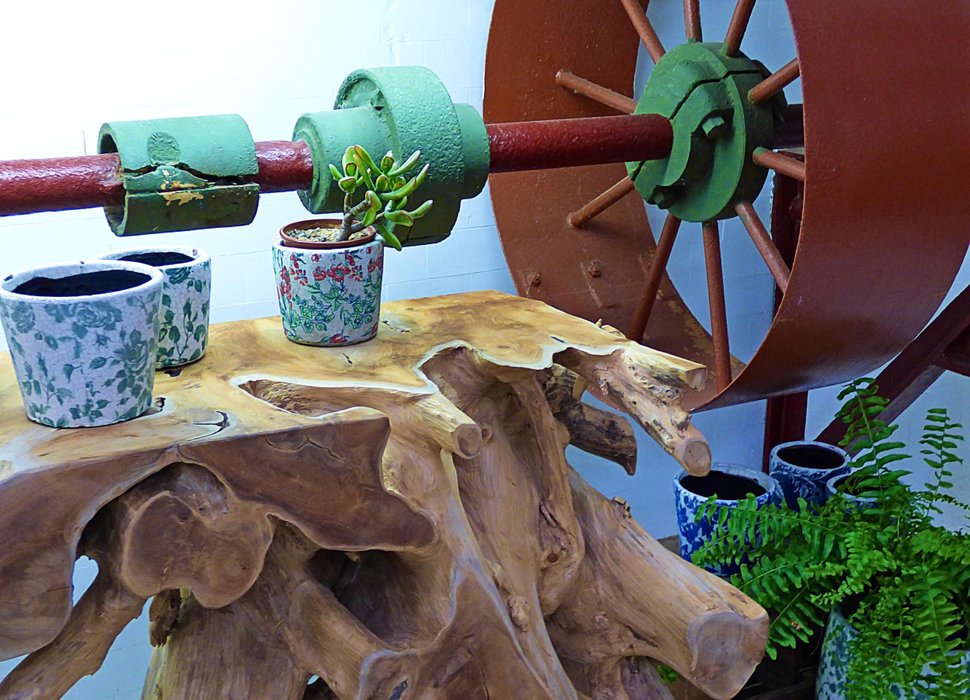 Kerry and Simon are able to combine business with pleasure by travelling regularly to places such as Morocco to purchase products for their store. In 2011 they ventured overseas to assemble their first shipment of stock. They return regularly and enjoy personally selecting pieces to import to Australia. They are constantly on the lookout for standout items and make sure to update their stock often.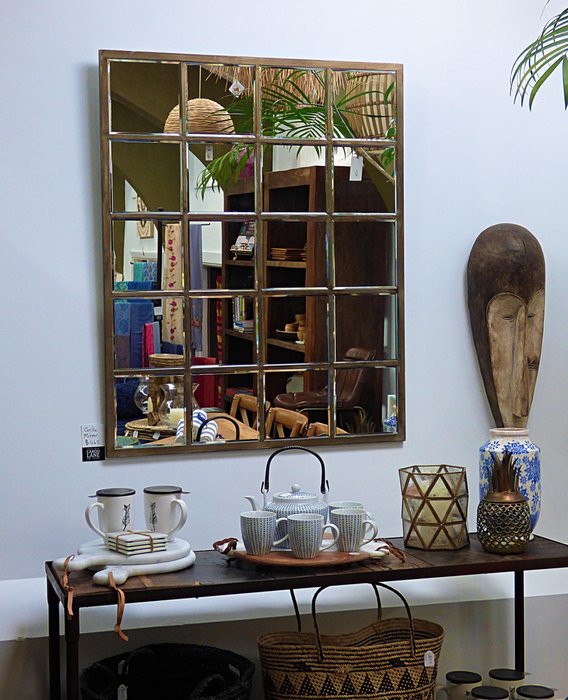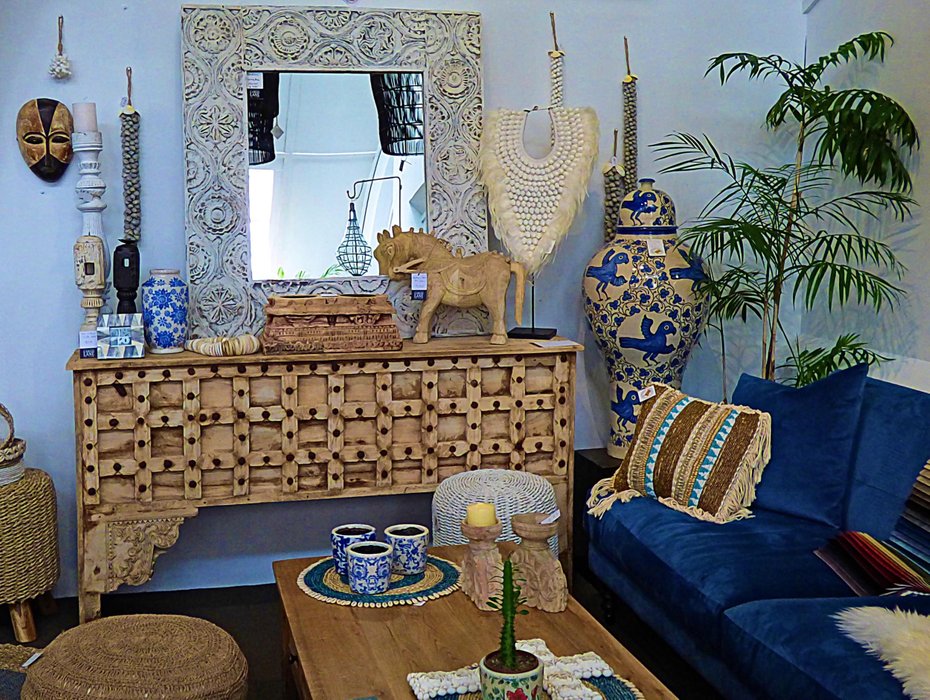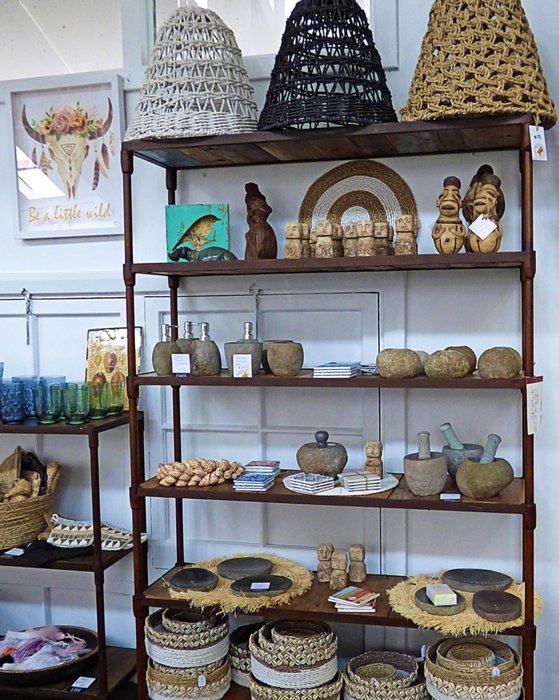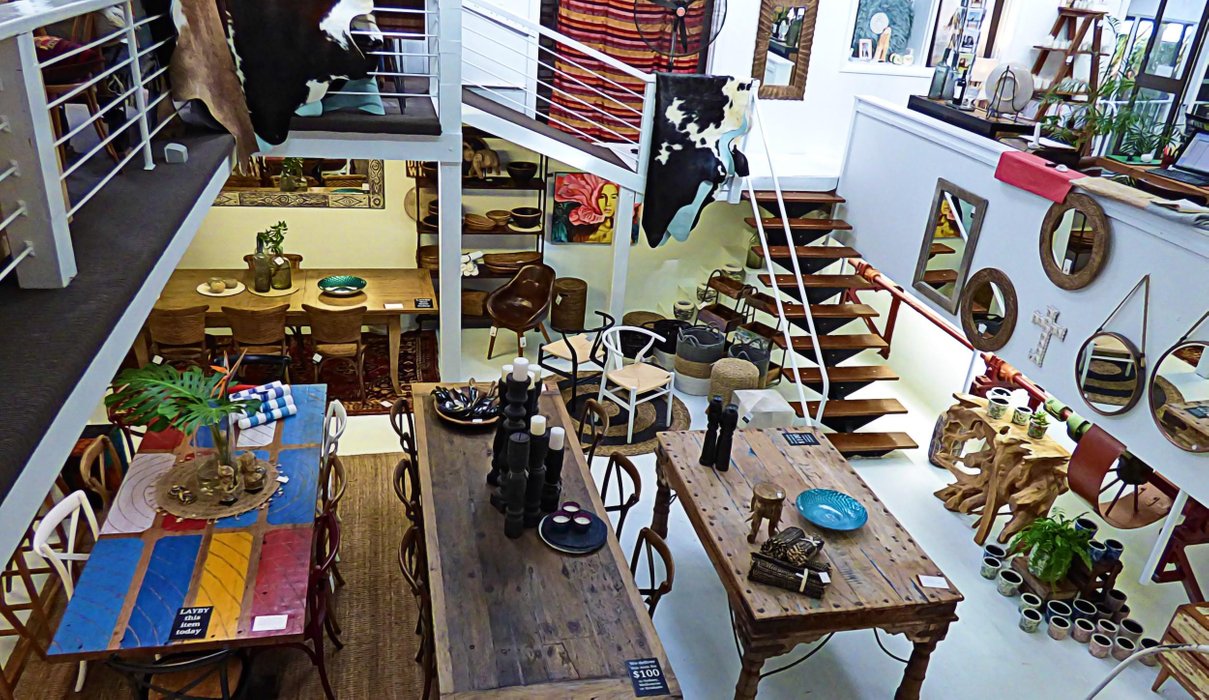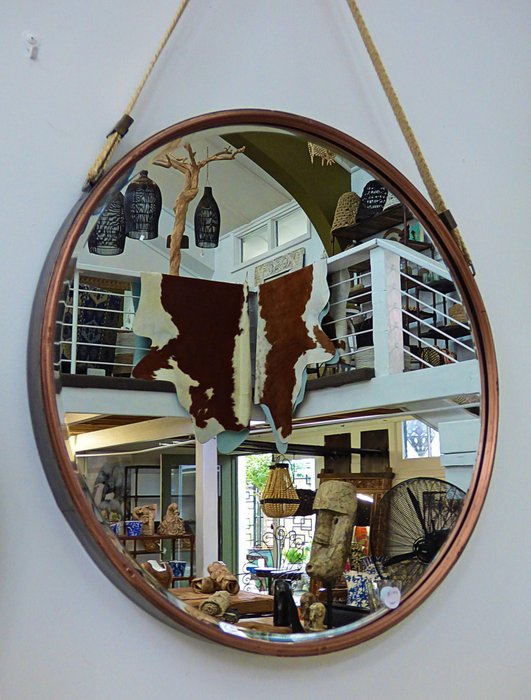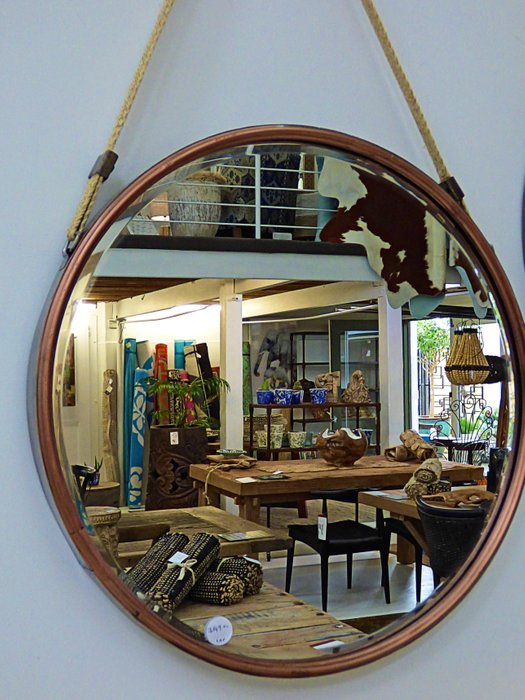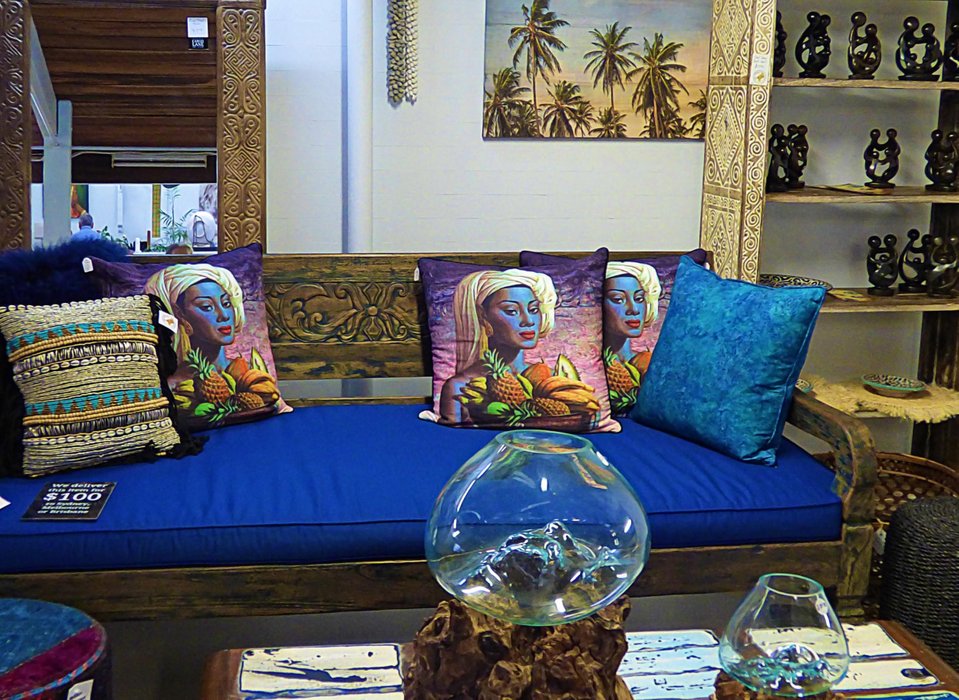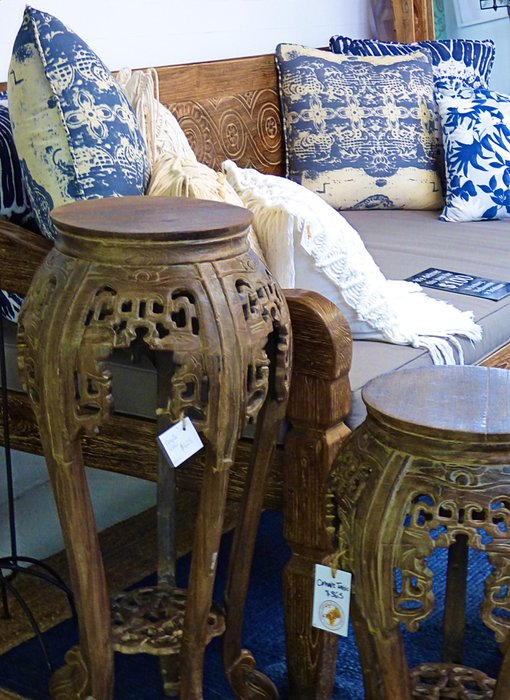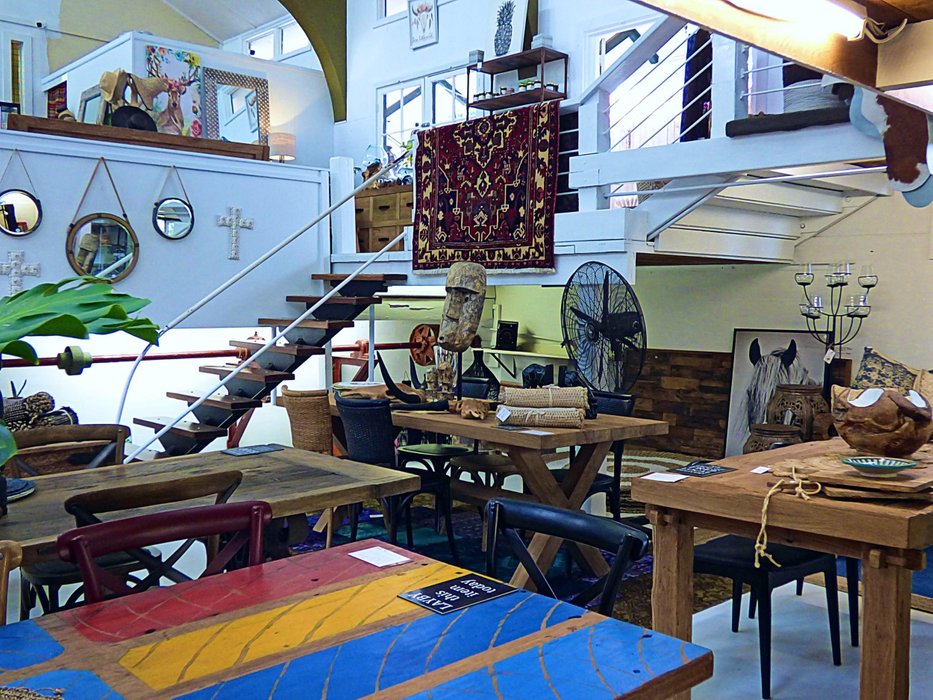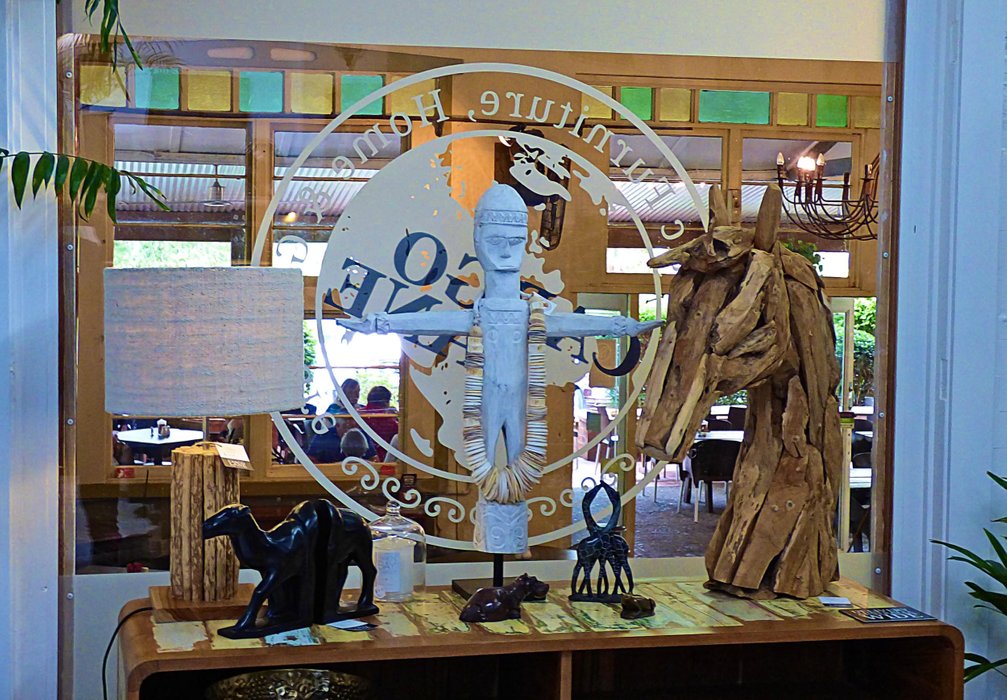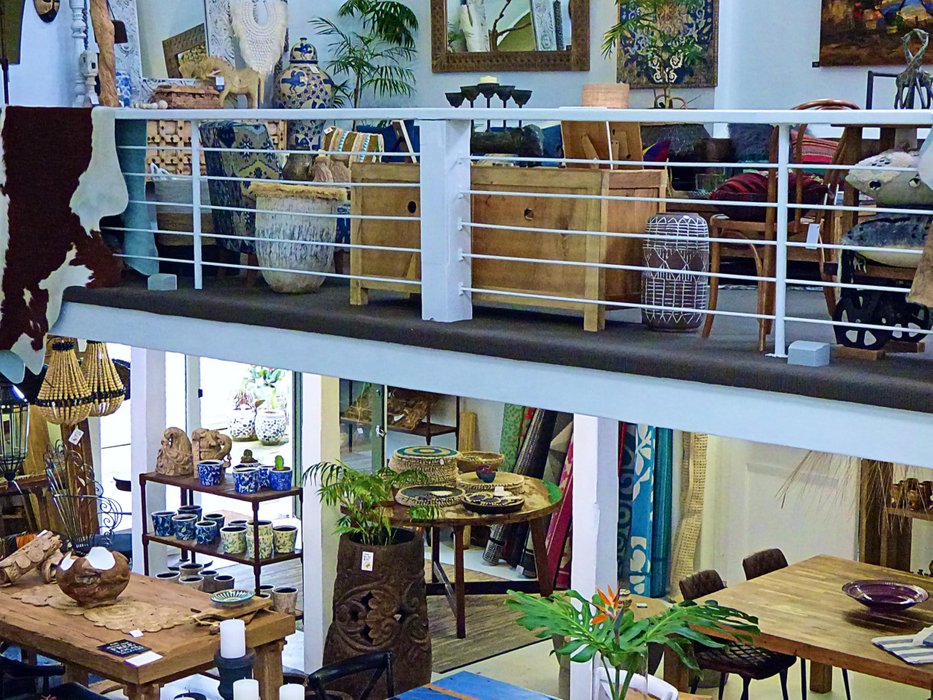 Have you ever seen such an interesting, textured mirror frame before? I will leave you with this image and hope you enjoyed being introduced to Cargo lane Boutique.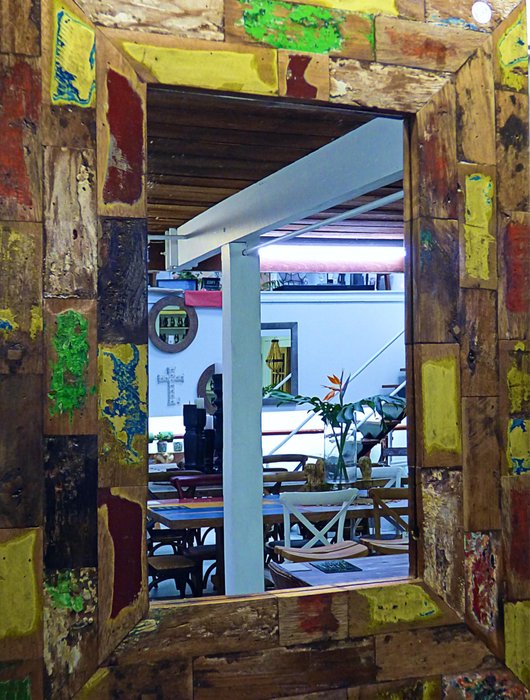 A few months ago I posted a blog about The Woodcraft Gallery which is situated on the same premises. Their products are well worth viewing, so if you have the time, feel free to take a look. Click here:
Source:
THANK YOU FOR VIEWING. HAVE A GREAT DAY.
*
*