Mt. Tamborine. Part 2.
(This post is the third in a series about Mt. Tamborine. Here are the first two if you'd like to have a browse:)
No #1.
No #2:
Mt Tamborine is situated approximately 60 kilomteres from Brisbane and it sits on the edge of the escarpment behind the Gold Coast. Tamborine Mountain is a unique geological phenomenon due to the fact that it occurred as a result of a lava flow from nearby Mount Warning.
The plateau that it rests on is 550m above sea level and is 4 km wide by 8 km long. Its subtropical climate is appealing to many and usually receives a good yearly rainfall which is ideal for flora and fauna particularly when you combine the rich volcanic soil into the equation. Town water is not available therefore tanks are essential but sub-surface water can be accessed.
The German Cuckoo Clock Nest (below) has specialized in German Clocks for more than thirty years. Their expertise and their team of employers have helped this business become very successful as they produce quality products and great service to their customers.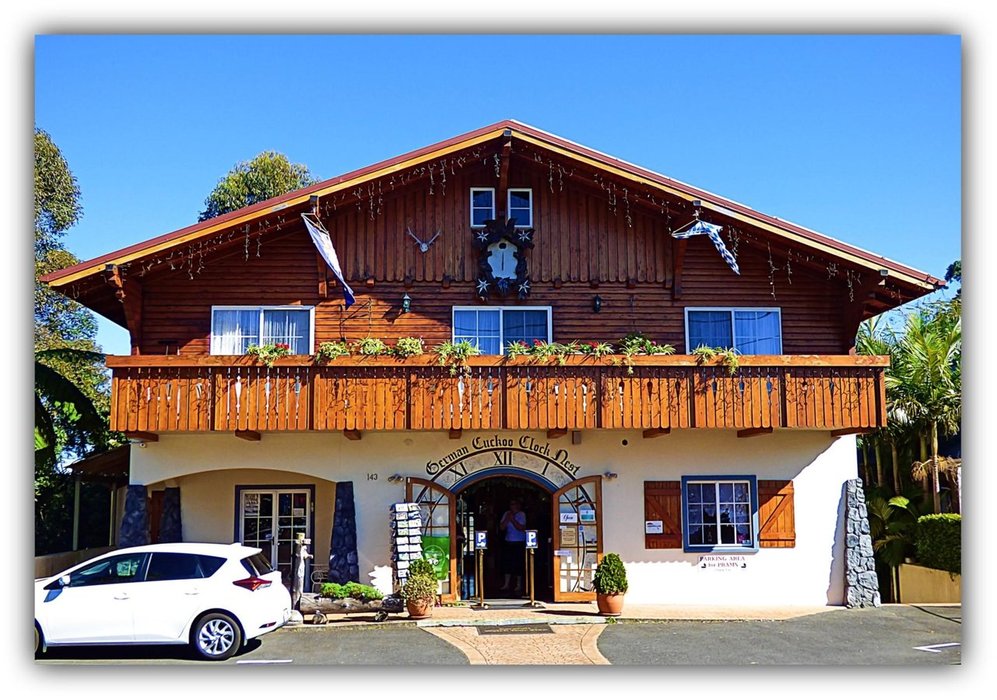 The history of Black Forest cuckoo clock goes back to the early 1600s, but modern German clockmaker's combine the skills of the old with more modern techniques which produces a product to suit every taste and preference.
Included in their wide range of cuckoo clocks are stately grandfather-style clocks and their display shows various times on their clocks so that the cuckoo clocks will perform at different times throughout the day.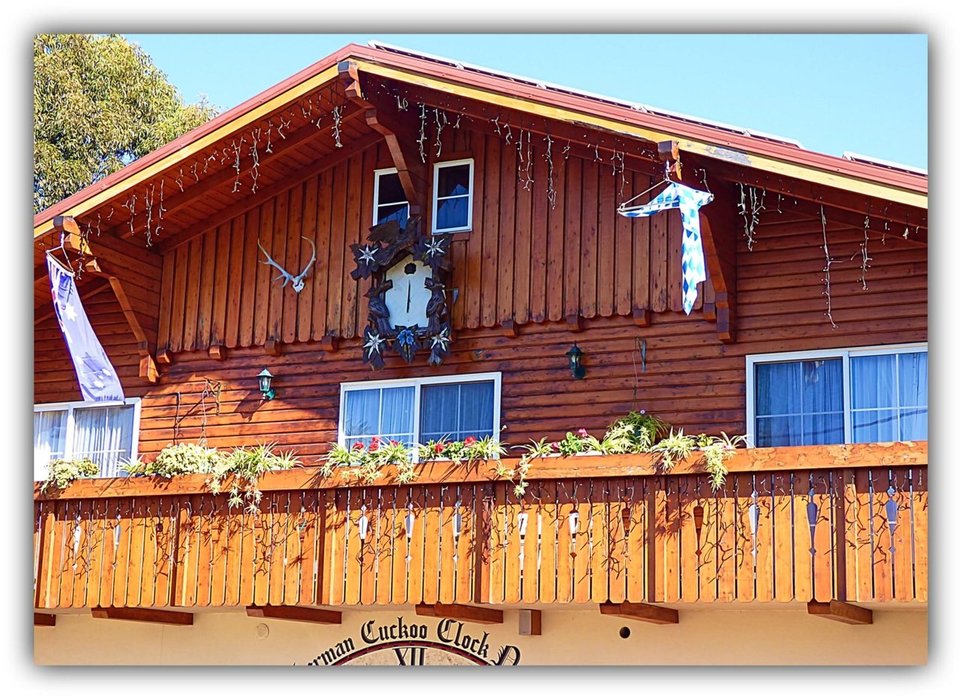 Their thank you sign is very innovative and it is just one example of the artistic talent in this area.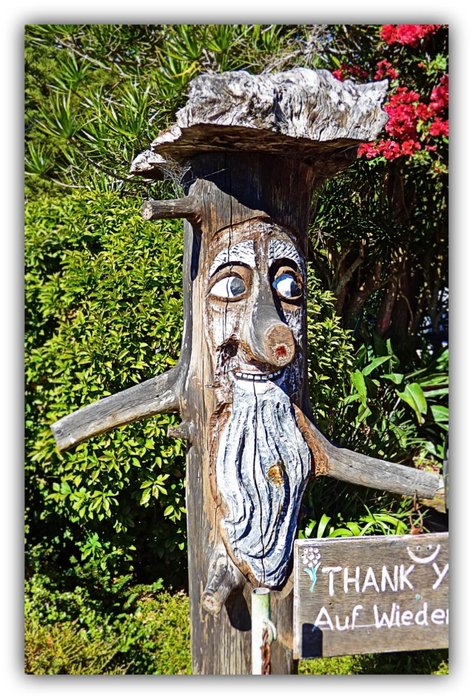 Here is another example. A rusty cow greets the mail man every day with a cherry smile. (Although he told me he gets bad indigestion when he's forced to swallow bills.)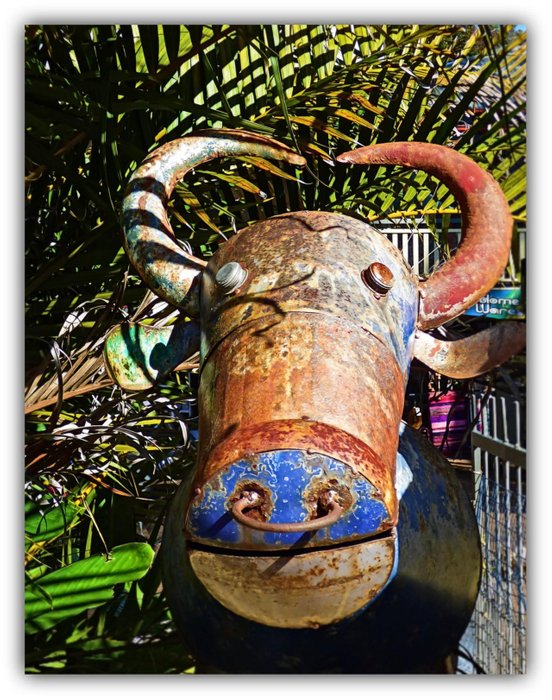 A very cute possum clings to an artificial tree trunk beneath a letter box. He also looks forward to the mail man and loves to chat with visitors as they pass by.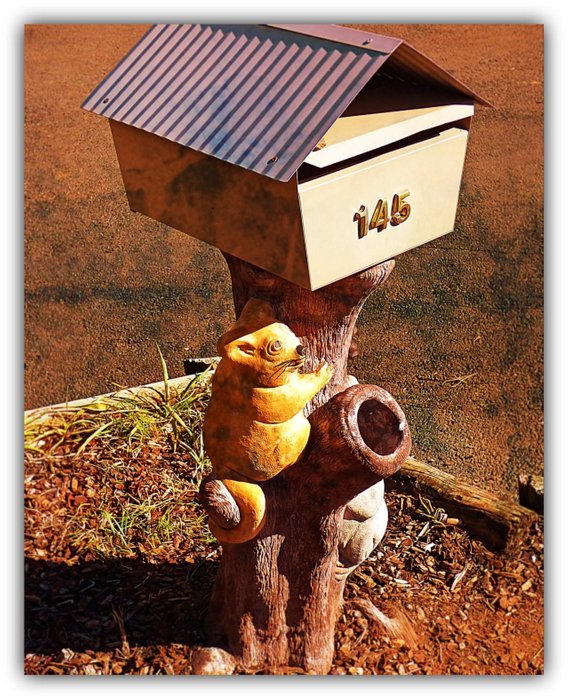 Al Fresco dining is a popular feature all along the Gallery Walk.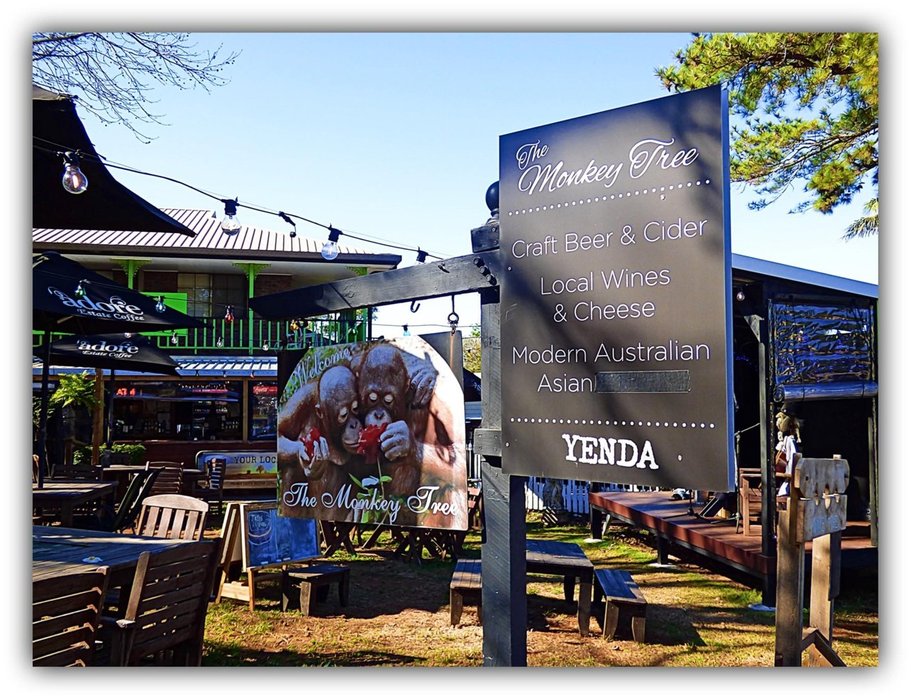 The variety of waterfalls nearby include Cedar Creek Falls, Cameron Falls and Witches Falls and many lookouts provide great viewing towards the Gold Coast and Canungra.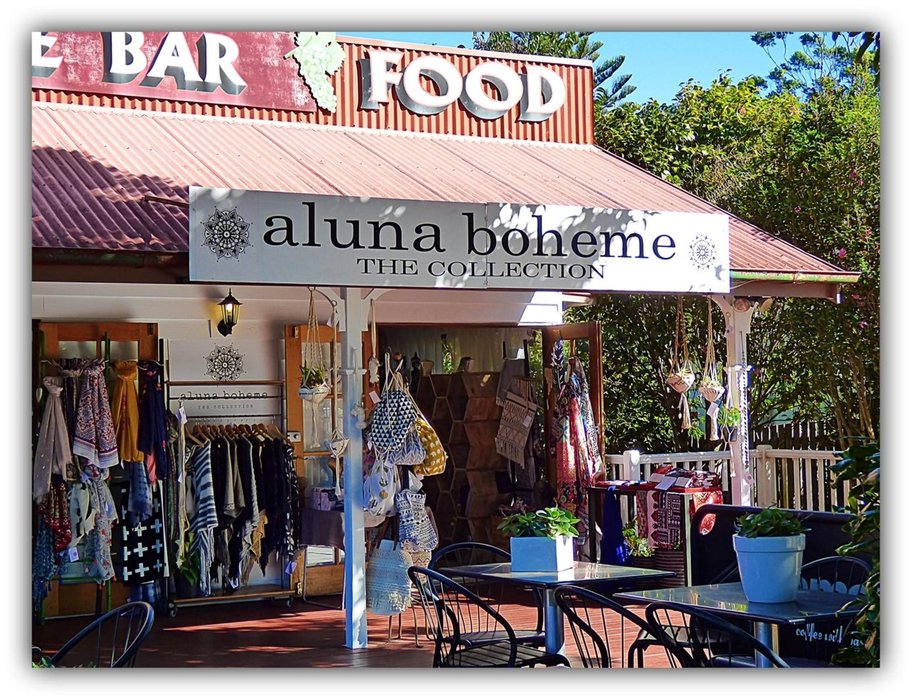 Tambourine Botanic Gardens spread over a nine hectare area and are situated on Forsythia Drive, Eagle Heights. They are open 24 hours a day and garden lovers enjoy the fact that entry is free.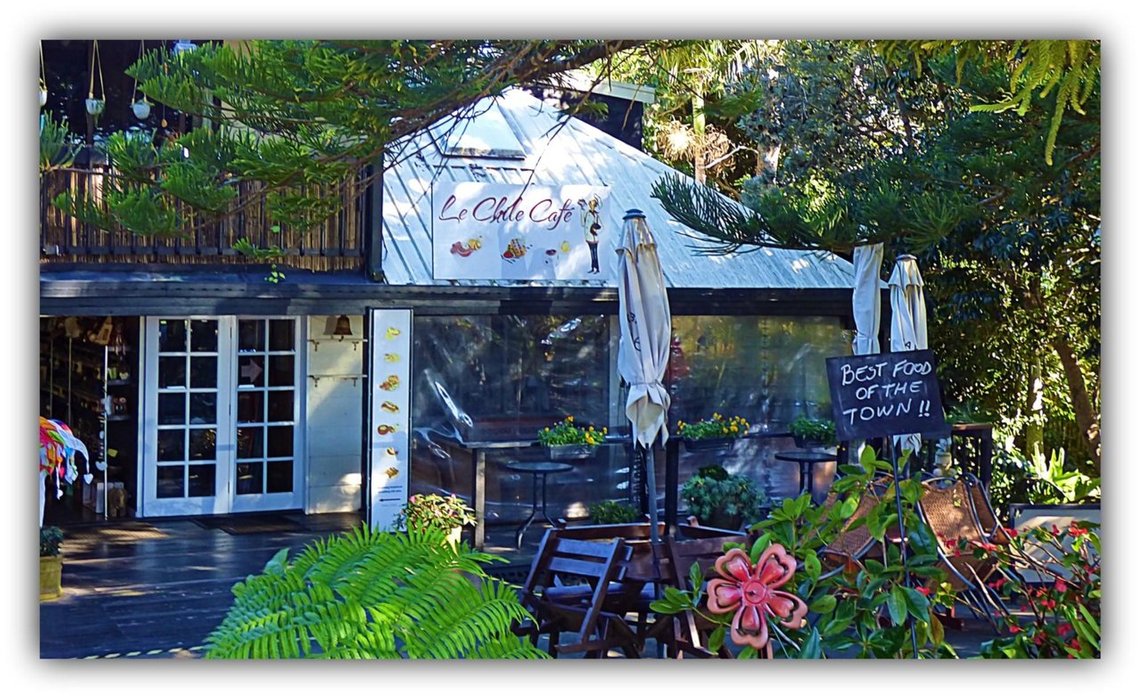 Hikers have the choice of nine National parks in the vicinity and walking tracks extend through superb subtropical rainforests, many with convenient picnic and BBQ facilities available for the public.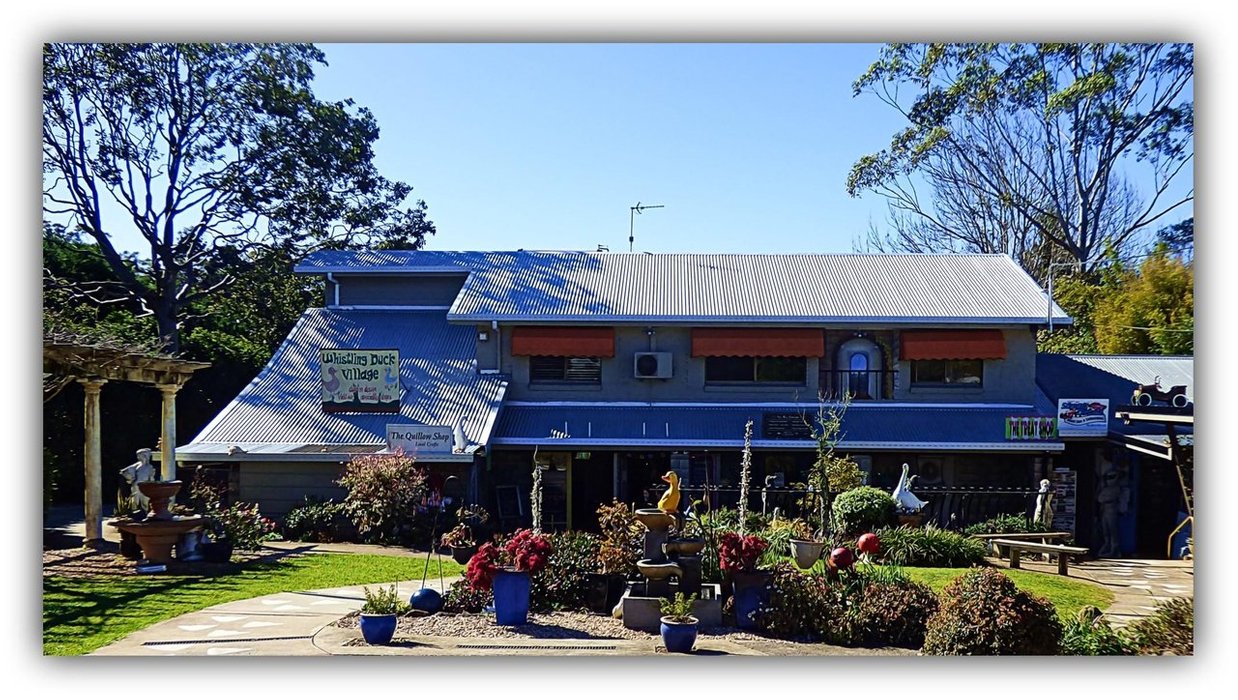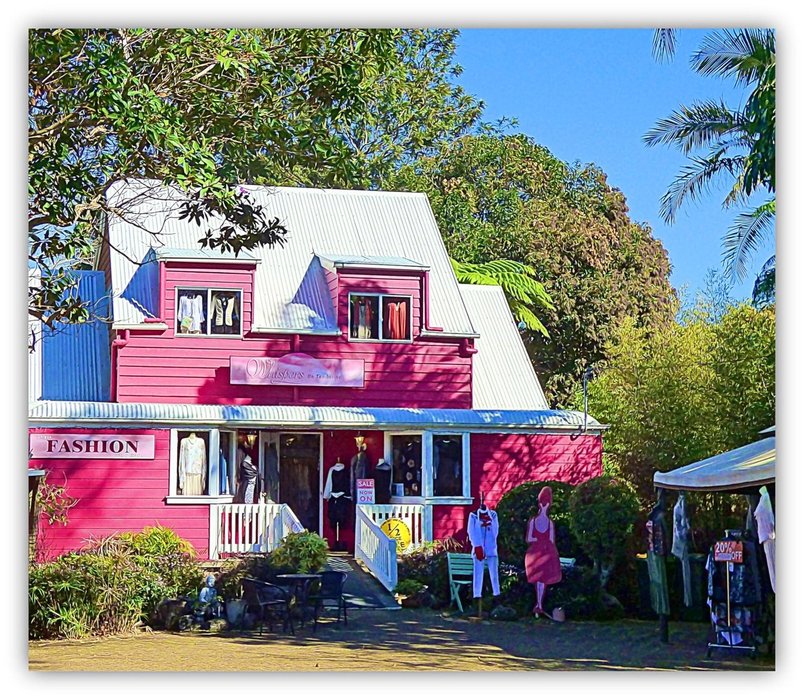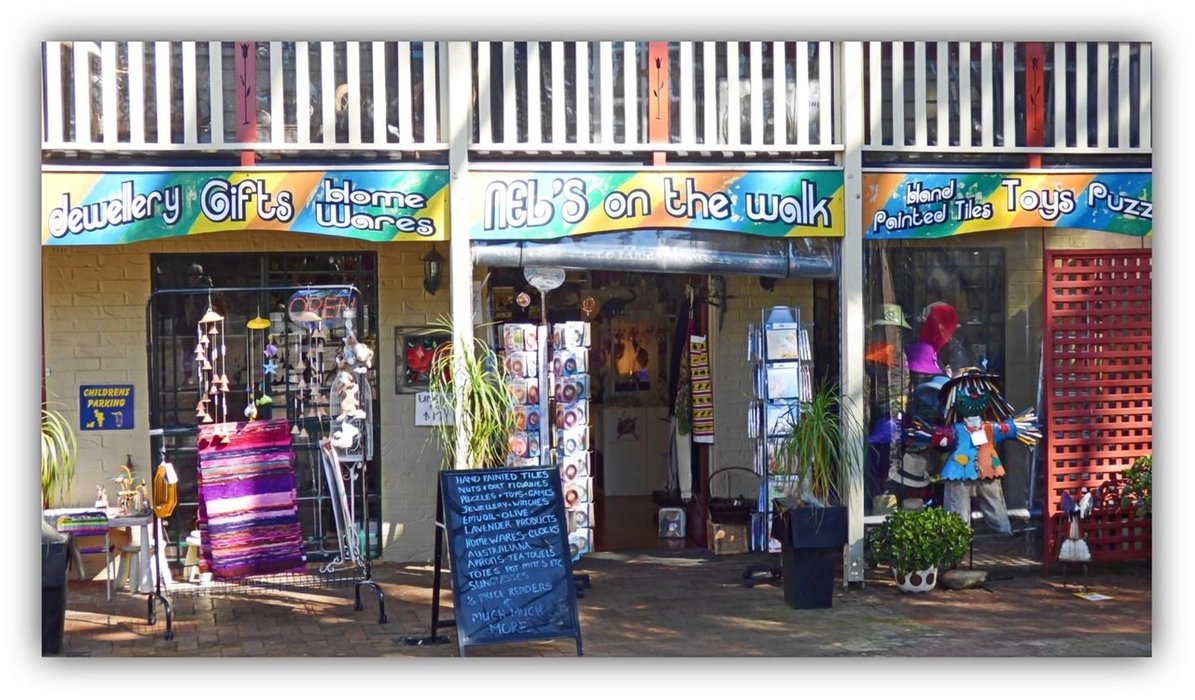 It's a pity it wasn't cold enough for me to make the most of the log fire whilst enjoying coffee and cake at the Gift Shop. I love warming up close to an open fire. It is one of life's great pleasures. A winter visit has now been programmed into my memory bank.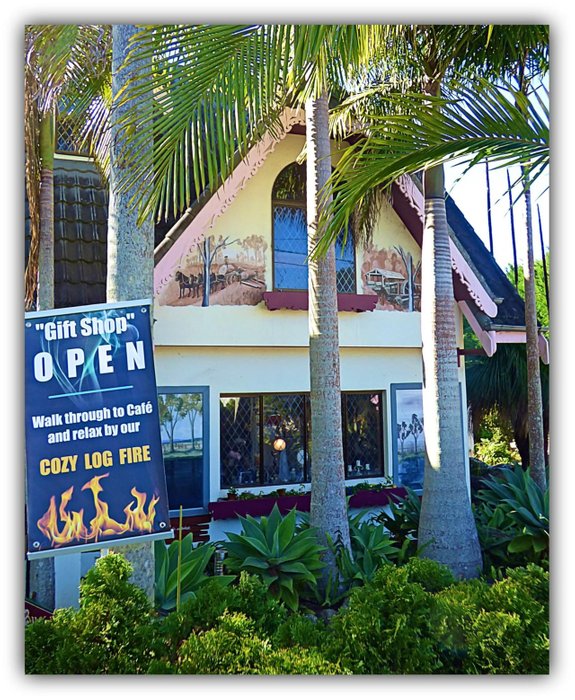 Fertile soils support diverse horticulture and quality avocado, kiwifruit and macadamia nuts are produced commercially. The wide range of wildlife who habitat this area include; Lorikeets, Lyrebirds, Platypus, Scrub Turkeys and Wallabies.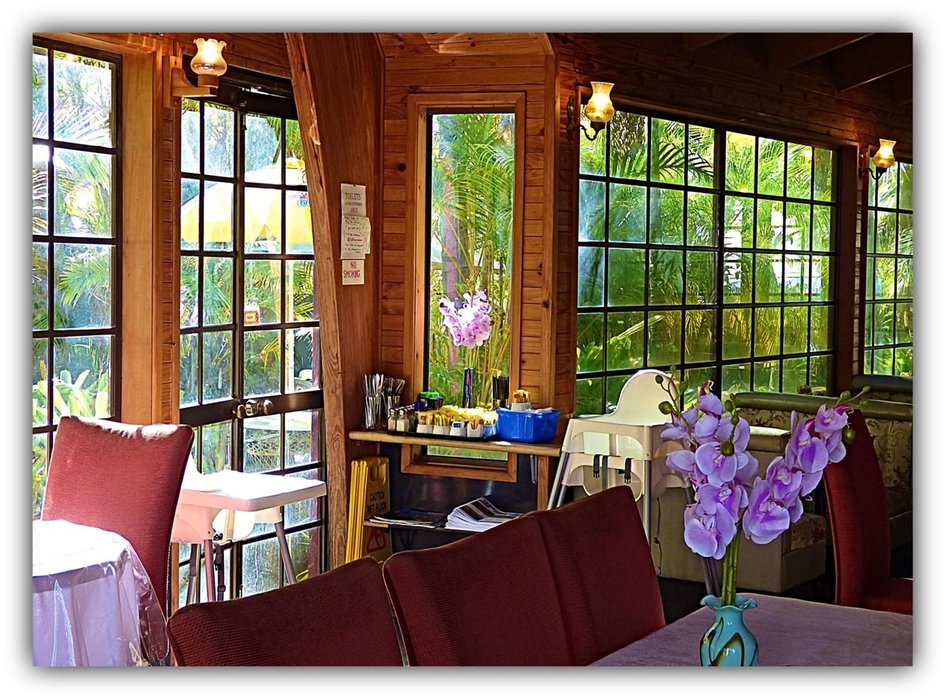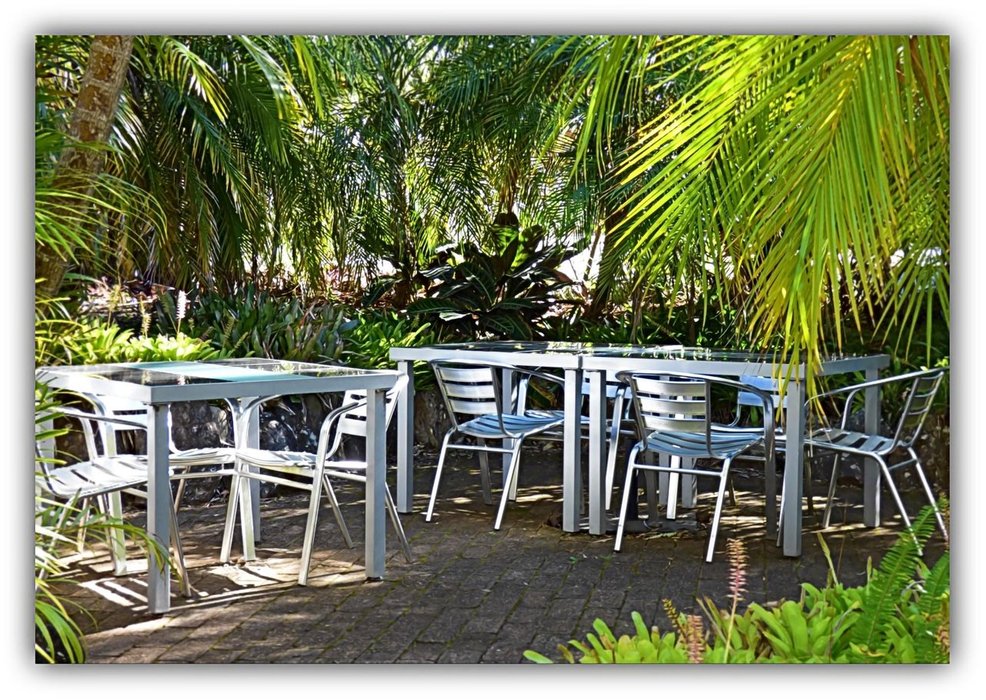 This white lacy umbrella caught my attention as it hung between the palm trees. It would obviously not be very effective on rainy days but it did make a very attractive feature for this garden.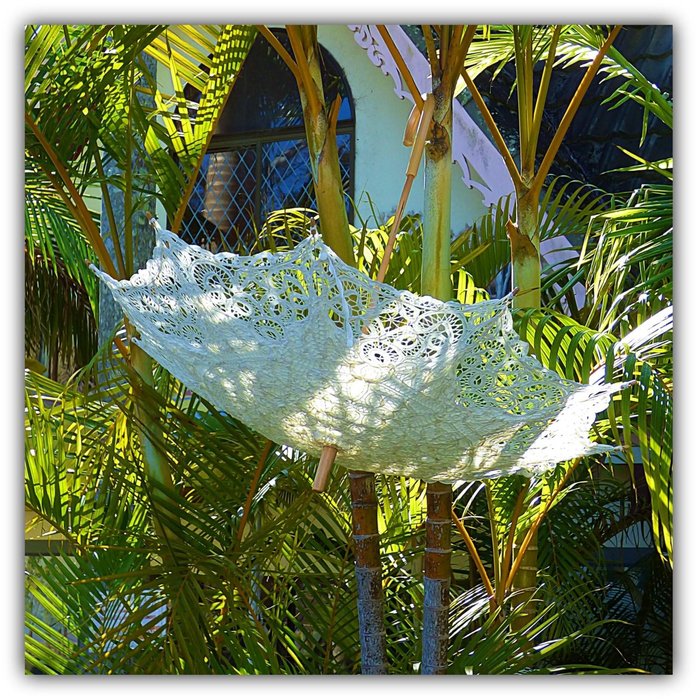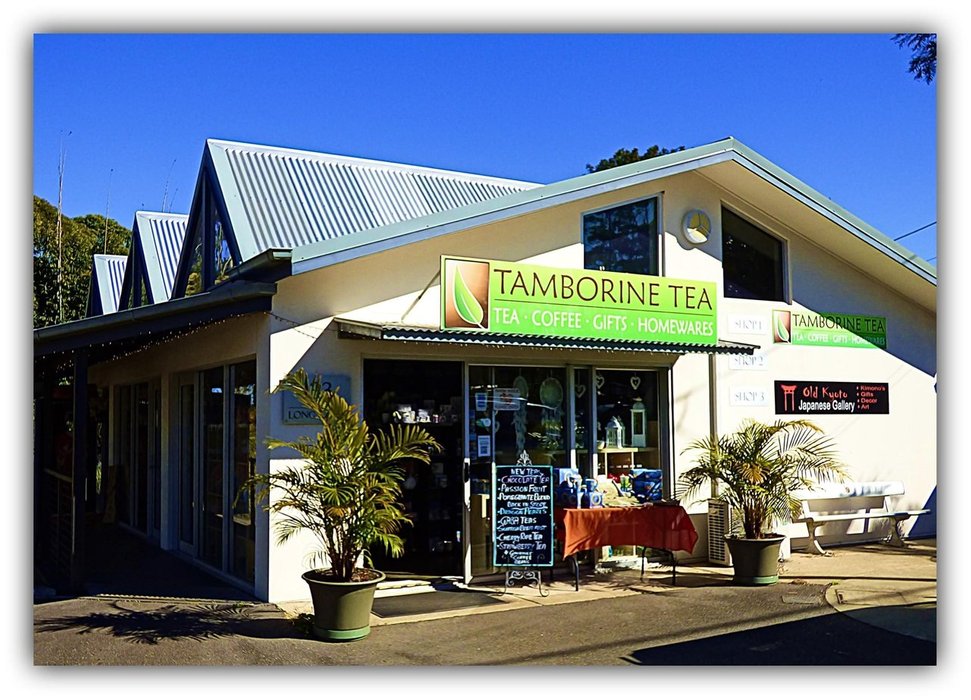 One of tbhe many things I love about Mt Tambourine is the fact that it doesn't experience the wearying heat and humidity that much of Queensland experiences during the summer months and their winters are inclined to be cooler which is another plus for me.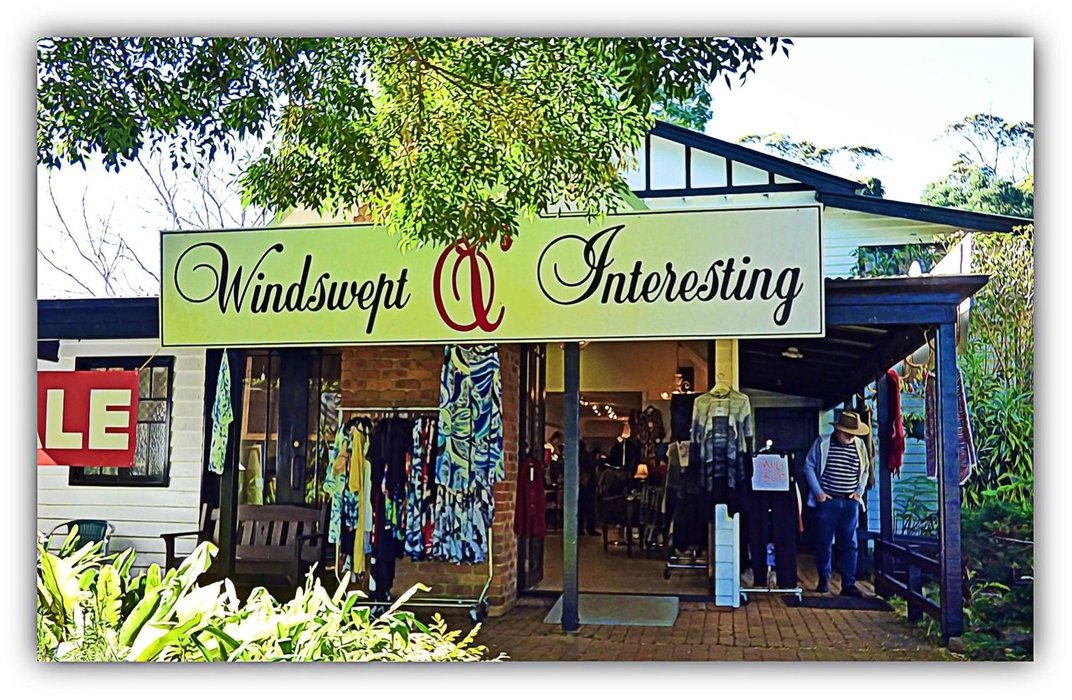 A number of wine tours are available throughout the region with some offering their produce as samples. Regular markets are also held at the local showgrounds.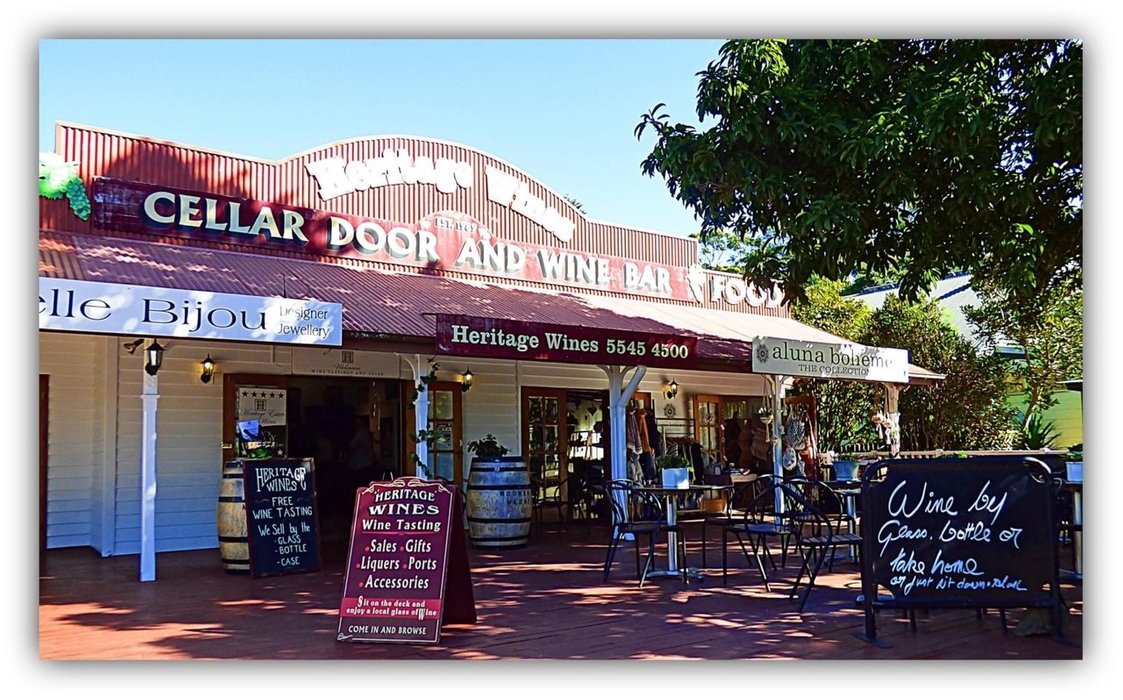 Glorious views are part of Mt. Tambourines attractions and are enjoyed on both sides of the ranges. Beautiful rain forests, babbling brooks and fabulous waterfalls are a few of natures treats in the area.
I will let you gaze out into the distance from Rotary Lookout as we say, "Good-Bye" to Mt. Tamborine.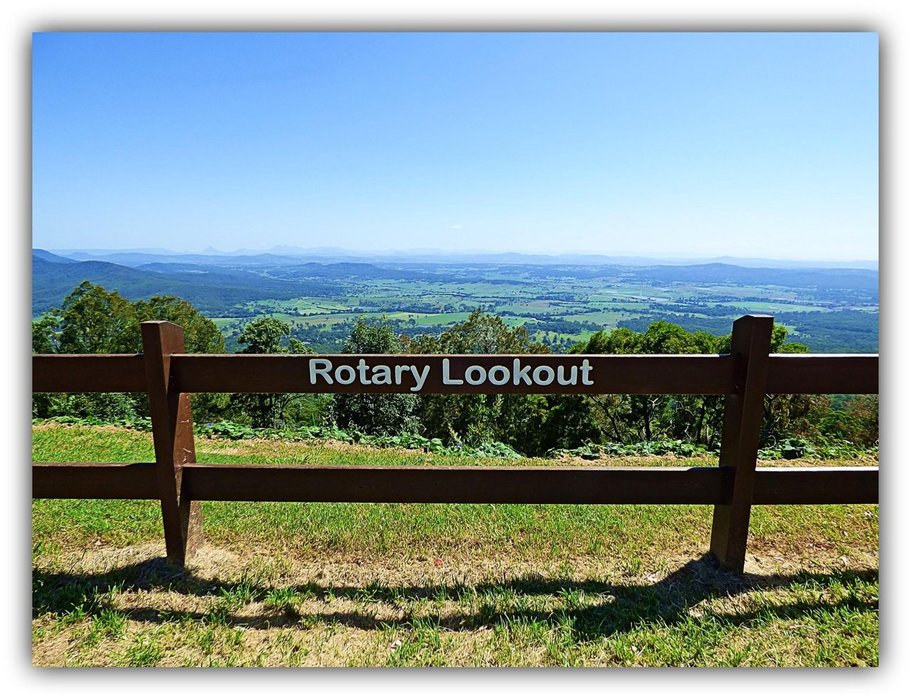 THANK YOU FOR VIEWING. HAVE A GREAT DAY.
Source:
Source: