St Paul's Cathedral, Melbourne.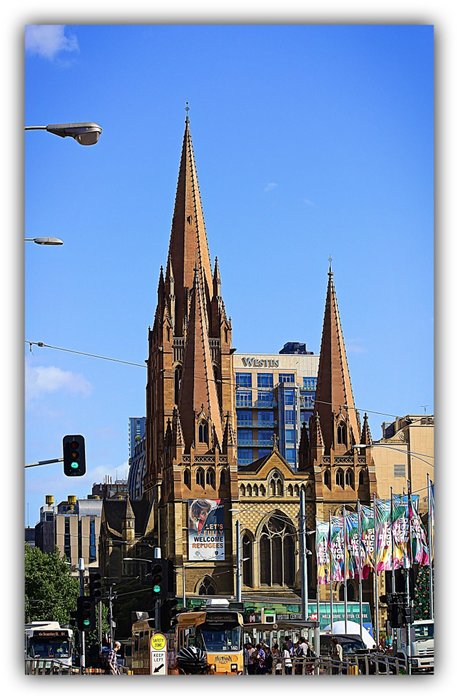 St Paul's Cathedral is situated in the hub of downtown Melbourne, Australia and its neo- Gothic, transitional style has been influenced by many of the grand Cathedrals of Europe.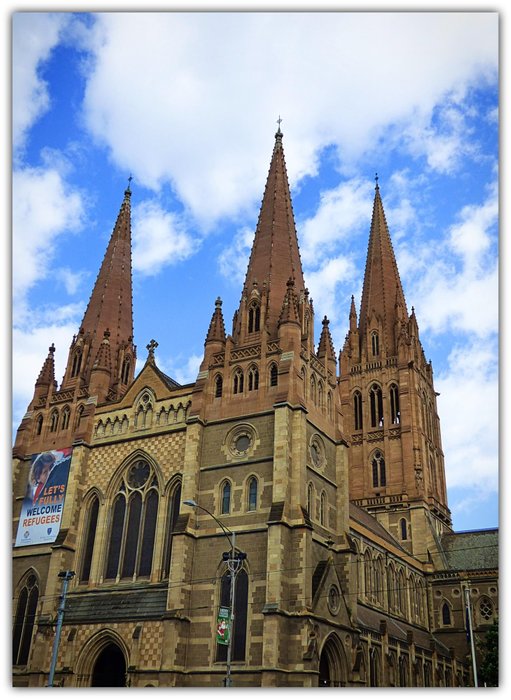 The distinguished English revival architect, William Butterfield designed the Melbourne Cathedral, and many consider St Paul's to be Butterfield's final masterpiece.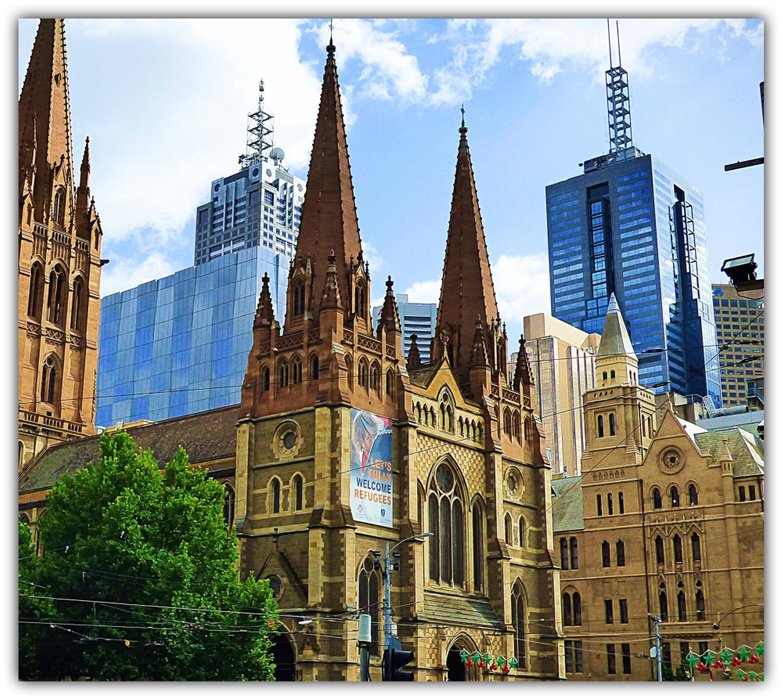 St. Paul's was erected on the site of where the first public Christian service in Melbourne was held by Dr. Alexander Thomson in 1836. And since then, it has been an integral part of Christian faith in the city of Melbourne.
This is the superbly beautiful stained glass door to the entrance of the Cathedral. The decorative tiles on the floor were just as impressive.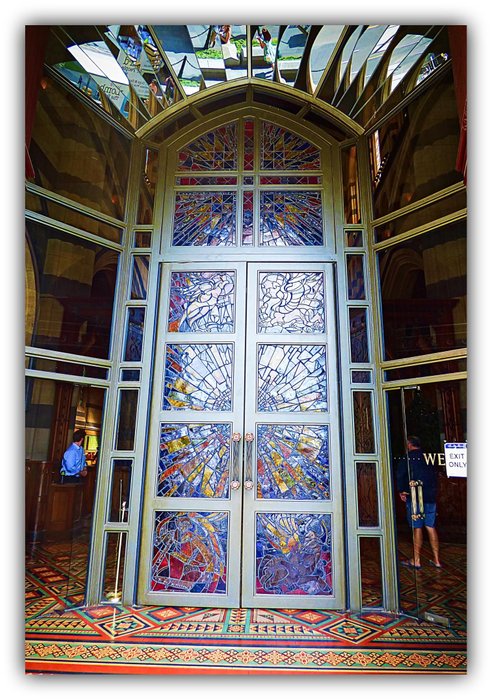 The site used to serve as a corn market for the fast growing city of Melbourne from 1836 to 1848 and then it was granted to the Anglican Church to build the bluestone St. Paul's Parish Church. It was consecrated in 1852 and used until 1885 when it was demolished in order to make way for the liturgical West-end of the present Cathedral.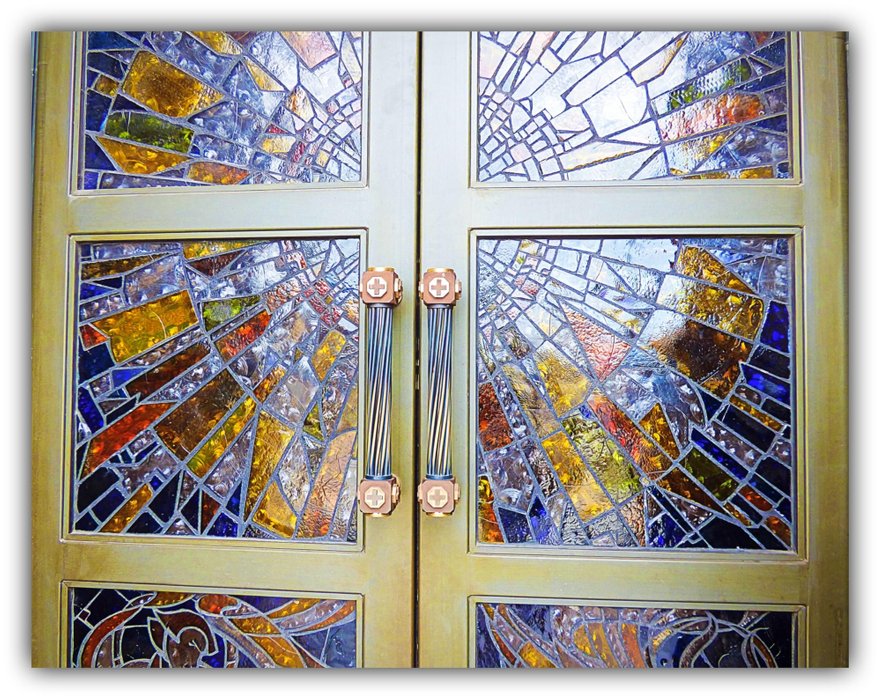 In 1880 the first foundation stone of the Cathedral was laid. After eleven years of labour, St. Paul's Cathedral was consecrated on 22 January, 1891.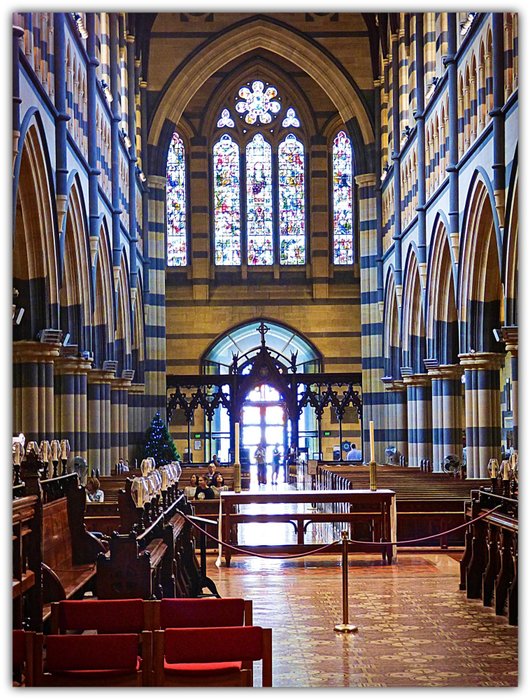 The three spires were built in 1926 and these were based on a revised design by John Barr of Sydney instead of the original design of Butterfield's octagonal central tower and gable west end towers.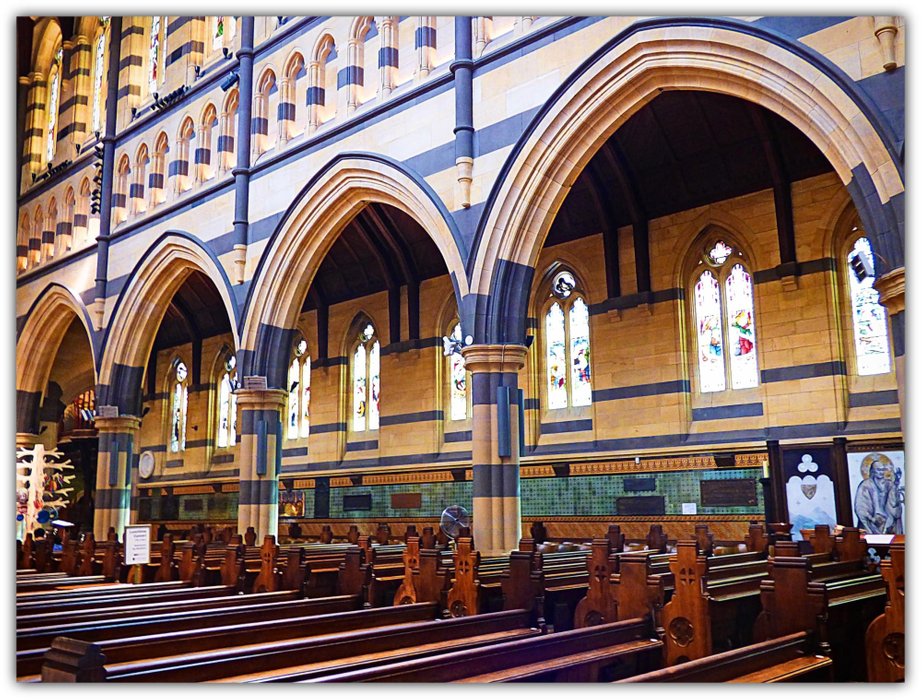 The central spire is the second highest in the Anglican Communion, after Salisbury Cathedral.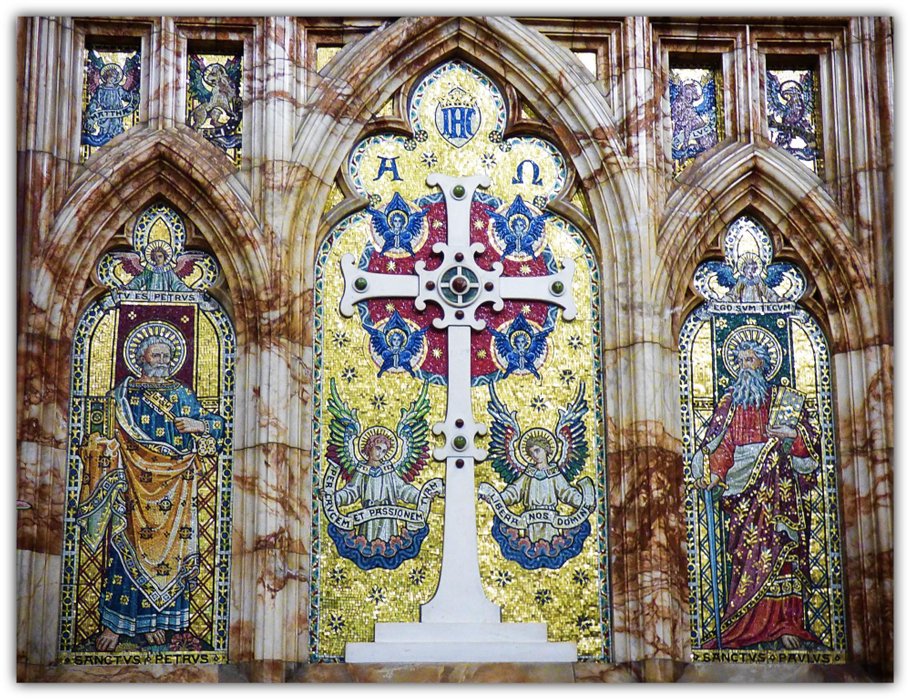 Traditional craftspeople are needed to maintain this historical building, just as they do for European Cathedrals.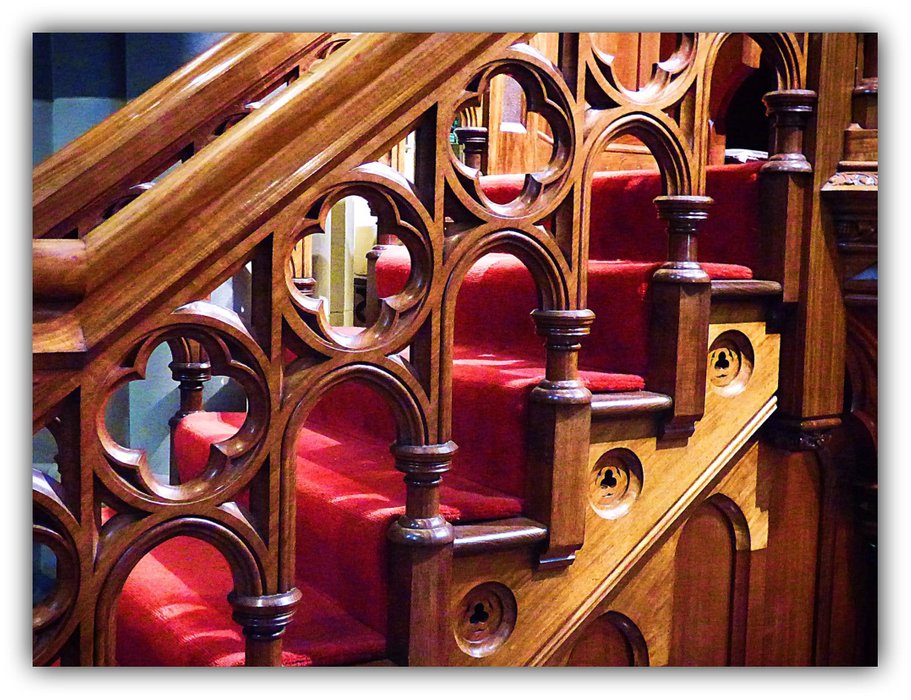 In 1989, St. Paul's magnificent organ was restored. And the first restoration of the exterior took place in the 1960's.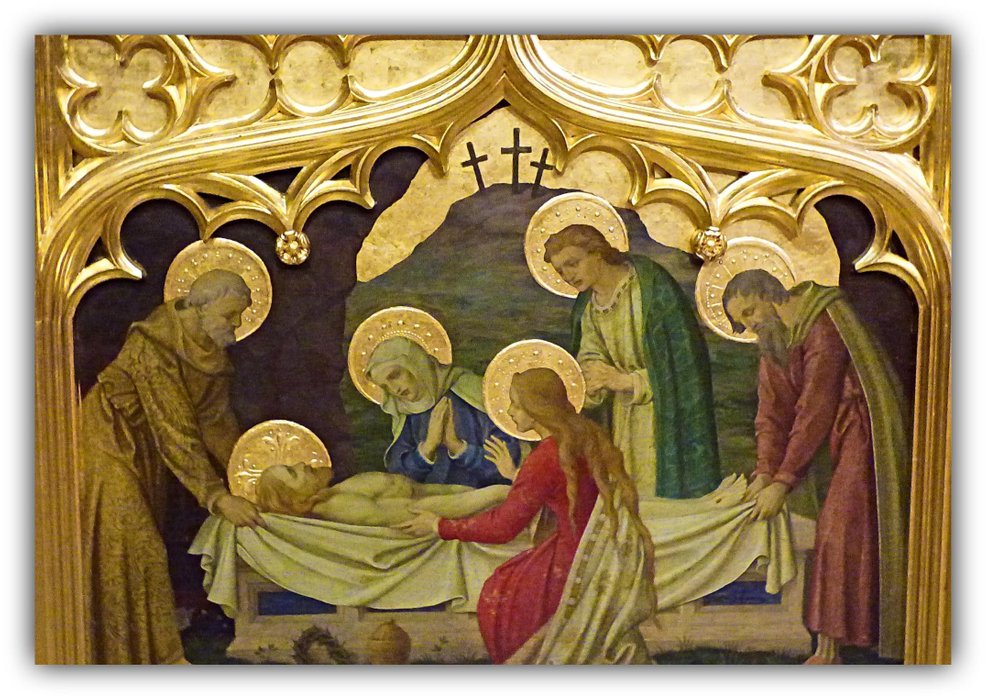 If you are wondering just how much it is to maintain a Cathedral of this magnitude here is proof that it costs $5750 per day. The ability to wander through the interior of St. Paul's with permission to take photos was worth more than $5 to me.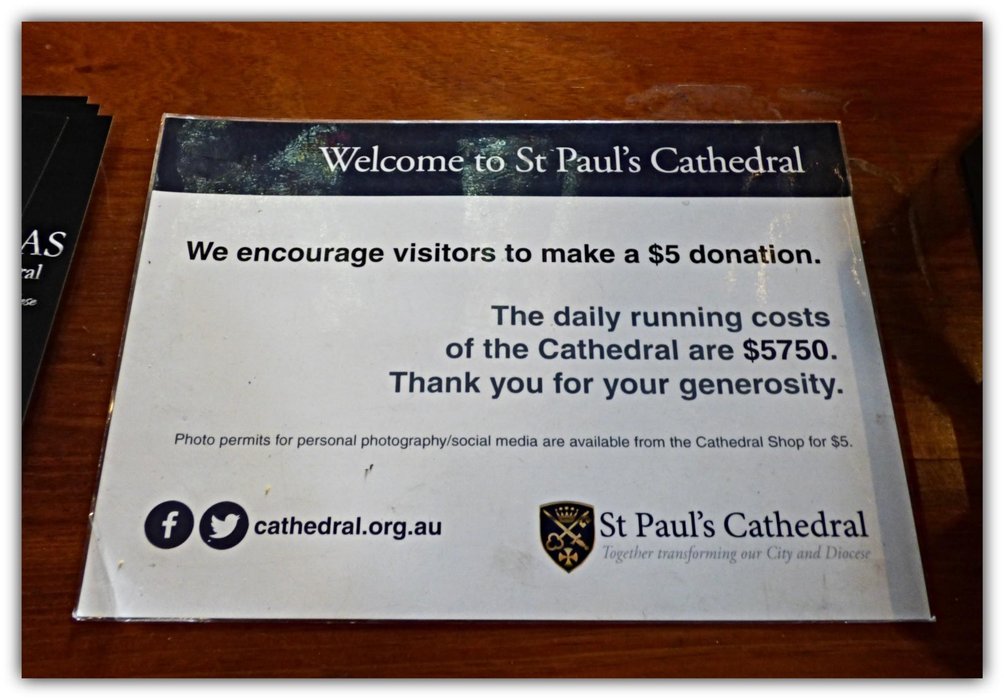 This is just one of the many spectacular stained glass windows which adorn the outer walls of the Cathedral. Each one tells their own historic story and I can only imagine the time and expertise that has gone into the making of each one.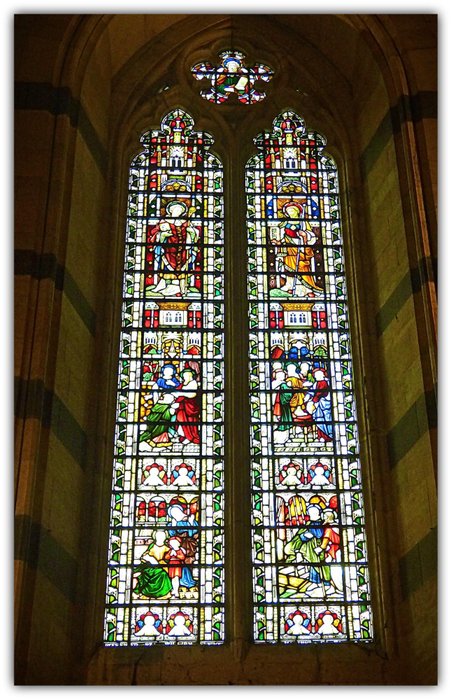 The wood work throughout the building has been lovingly crafted and polished.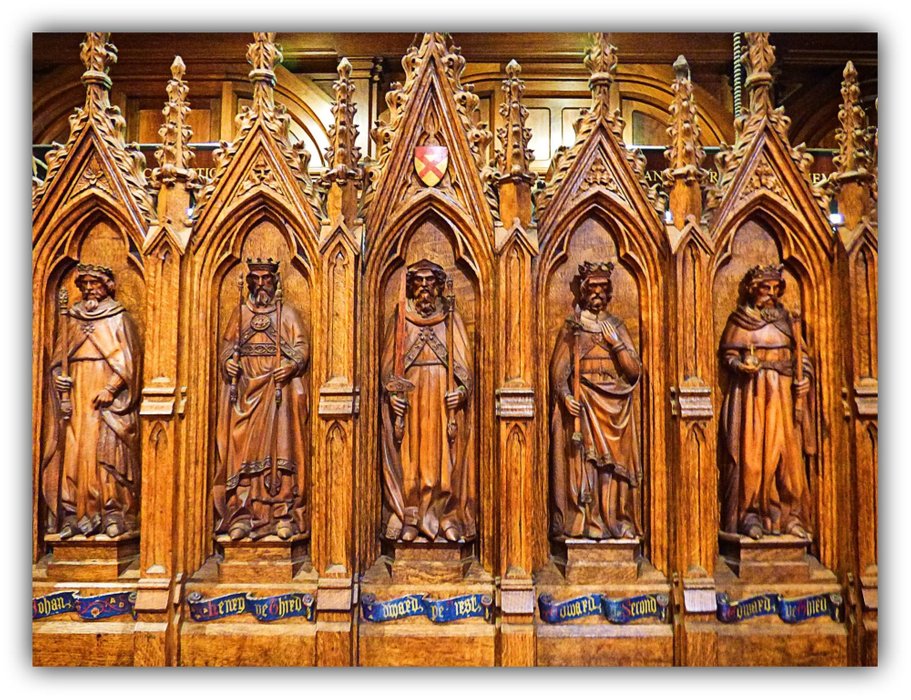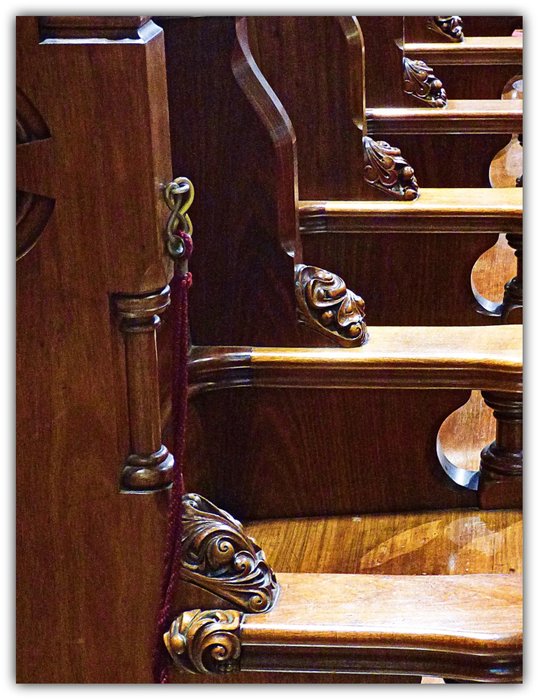 Extensive renovations took place in 2009 on both the exterior and interior of the Cathedral and more recently, the historic office buildings at St. Paul's house which is situated adjacent to the Cathedral was extensively restored. This provided new ministry and administrative facilities for both the Cathedral and Diocese of Melbourne.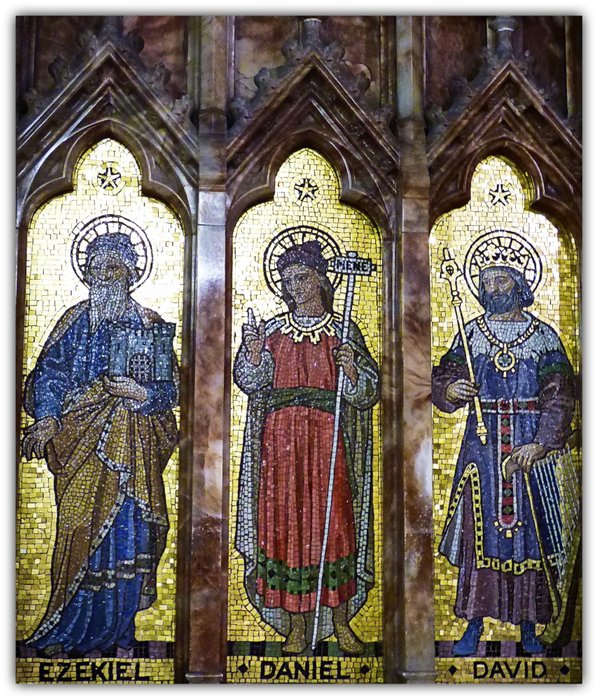 Source:
THANK YOU FOR VIEWING. HAVE A GREAT DAY.