'Tangalooma Beach Resort Part 2.'
Grab your sunhat, sunscreen, and thongs (for your feet) and come with me for a tour around the picturesque, the serene, the highly desirable, Tangalooma Beach Resort situated on Moreton Island, in Queensland, Australia. Oh.......and you'll need your sunglasses as the sunsets are quite dazzling! This one (below) was viewed from our apartment window, and before you ask, I have exaggerated the vibrancy with a little digital enhancement. The things I 'Resort' to, (pardon the pun) to get your attention (lol)

In my first blog to this amazing place we cruised over from the mainland in the Tangalooma Ferry and had a good look around while we waited to get booked in. The Ferry was full of tourists and holiday makers, so the process took a little time. I didn't mind in the least as I had my camera with me and I wasted little time taking advantage of the beautiful day snapping pics whilst my obliging husband kept an eye on our luggage.
If you missed Part 1 of this series click here to get a sense of the place before reading this one.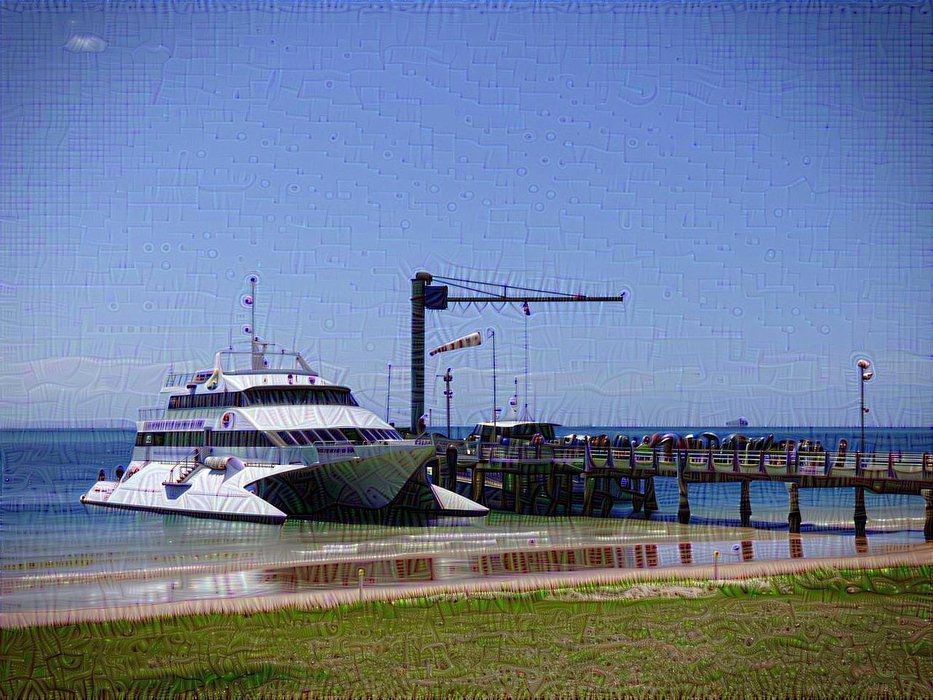 The catamarans do multiple trips from Brisbane, ferrying passengers to and from the island which takes about 75 minutes. Many people come for the day to make sure they can enjoy the star attraction of Tangalooma, which is, to take part in hand feeding a pod of wild bottlenosed dolphins who turn up every night to have their diet supplemented by excited guests. Although wild, they are all named by the staff and they know exactly which unmarked lane to line up to, in order to be fed. The young dolphins are very playful and like all energetic juveniles, cannot be confined for lengthy periods.
On any given night there can be up to ten dolphins who visit at sunset and each one has their own, dsitinctive personality. The government issued permit for this program includes strict rules that need to be adhered to and because of this, Tangalooma's wild dolphin feeding program is recognized as the best in the world.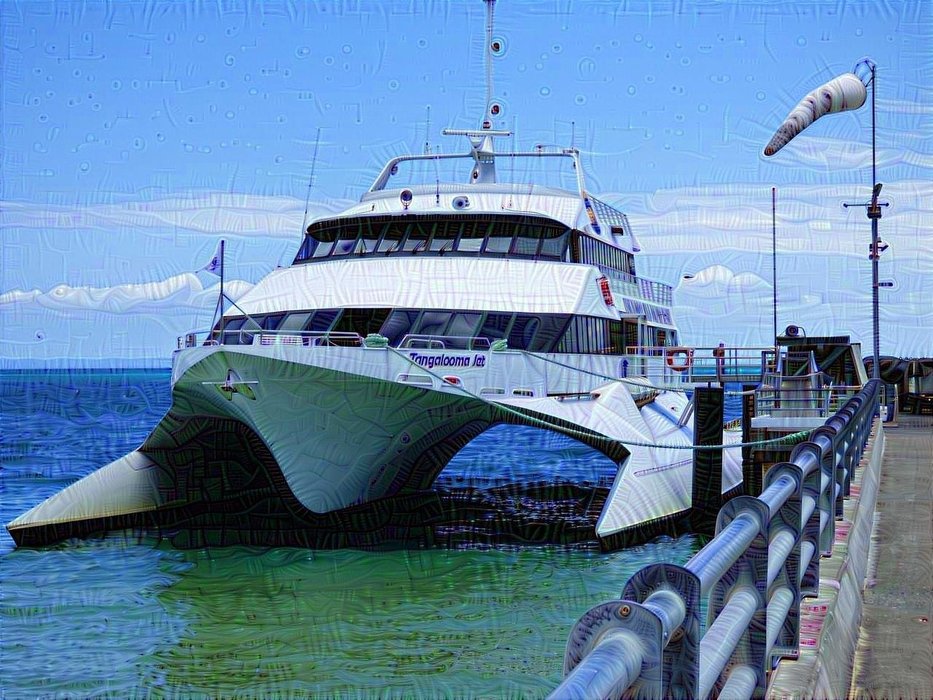 The Tangalooma Dolphin Care and Research Program started in 1992, and was created in conjunction with the University of Queensland to research dolphins in the wild. Scientists travel to Tangalooma from all over the world to study dolphin behaviour. We can learn a lot more about these much loved animals from the marine biologists at the Marine Education and Conservation Centre.
Every water sport seems to be catered for at Tangalooma. Here are two of the jetskis positioned side by side as they wait for passengers to skim over the pristine clear waters to explore the areas close to the island.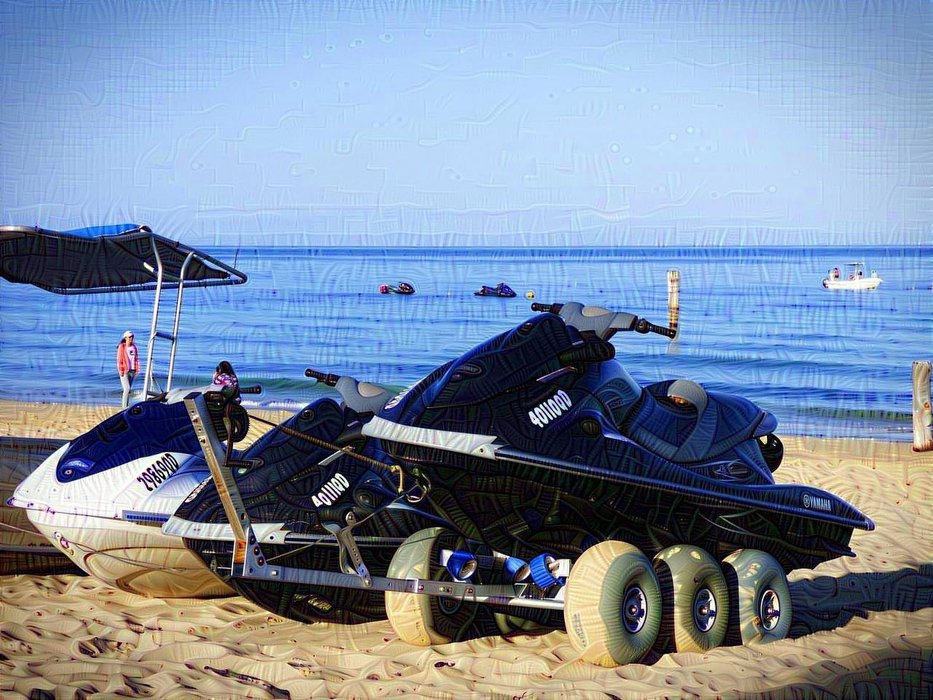 There are three different Custom 4WD guided tours available which include either a full or half day and visitors are accompanied by a local guide who provides extensive knowledge of Moreton Island.
There are plenty of beach buggies available so if you'd like to organize your own self-guided 4x4 adventure you can hire a 4WD and go at your own pace to take in the sights across Moreton Island.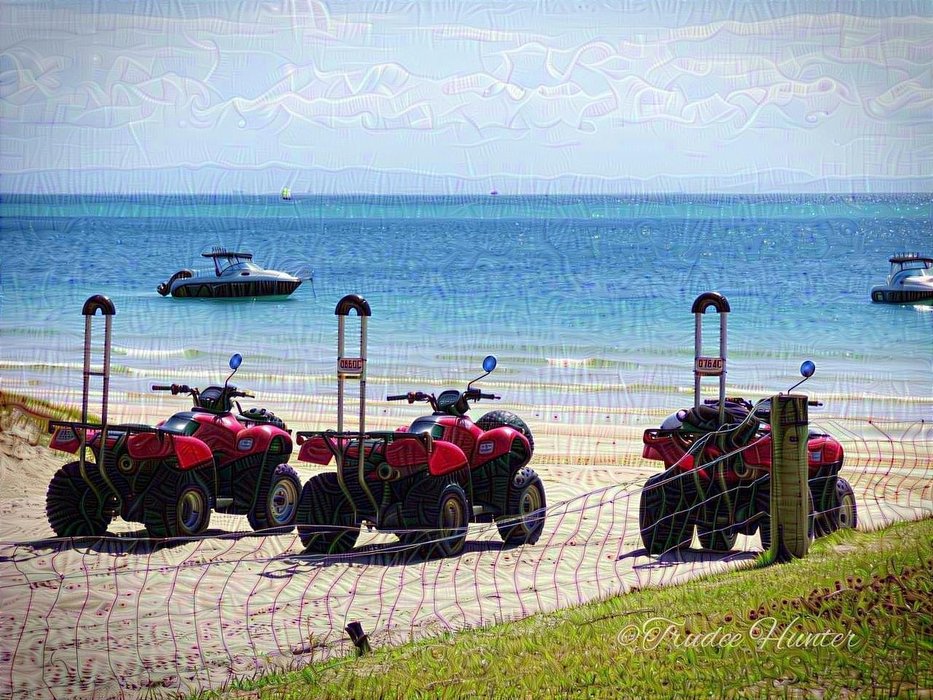 Choose your very own secluded beach or patch of untouched national park to enhance your experience. Pack a picnic lunch, lay back on the satiny, smooth white sand, take a dip in the clear waters surrounding the island and return at your leisure.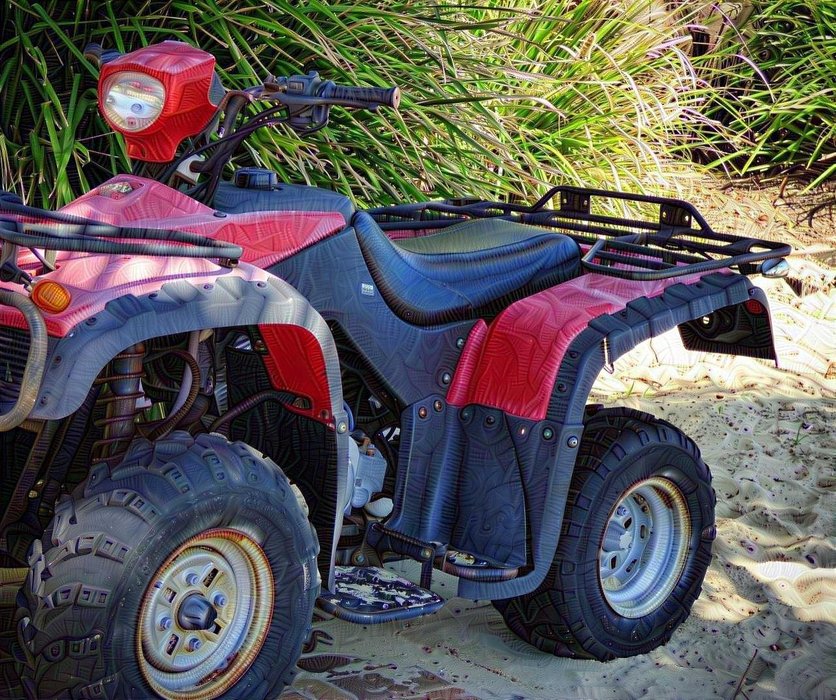 Soar with the pelicans, cormorants opsreys and other bird life who inhabit this island in a helicopter to enjoy a birds eye view from above. These flights take in the famous Tangalooma wrecks, sand dunes, Cape Moreton and so much more.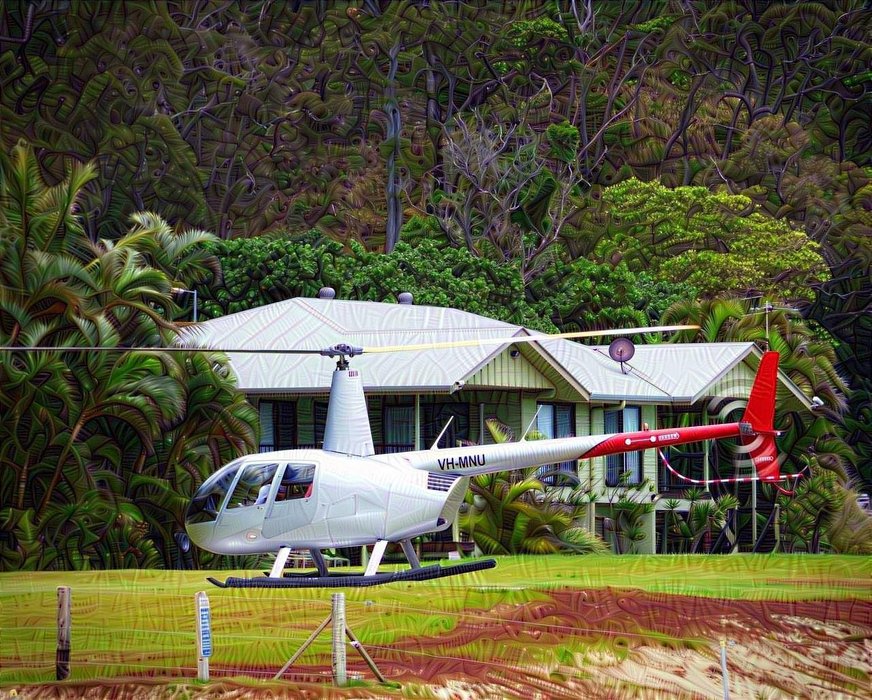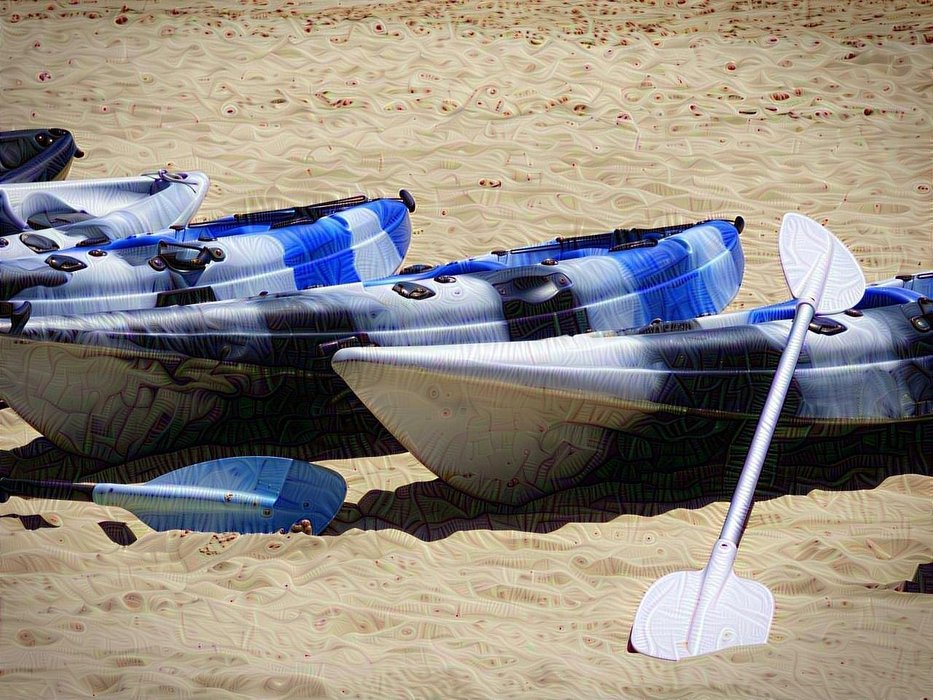 Many holiday makers prefer the relaxing and very laid back experience of camping on Moreton Island. There is an allocated camping area within walking distance just north of the Tangalooma Beach resort with the provision of cold showers and toilets. Campers do need to book ahead but once there, it is a matter of 'first in, best dressed' with regard to finding that perfect spot with the right amount of peace and privacy to suit individual campers.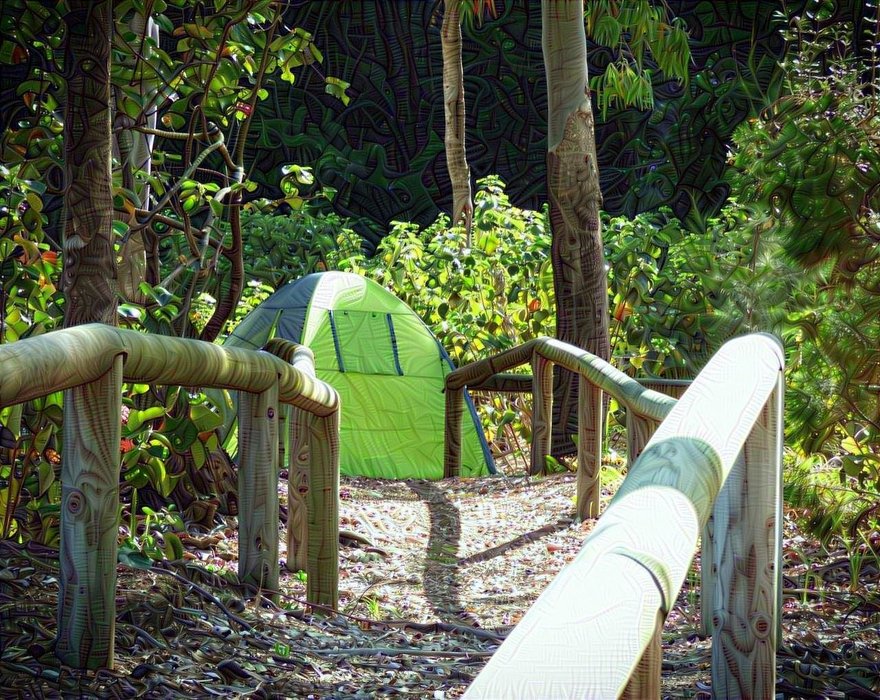 If people seek even more secluded areas, they are required to bring their own portable toilets and camp showers. They do need to be aware that Moreton is a remote Island and there is no resident doctor, therefore medical assistance can be hours away. Camping fees are very affordable. $6.55 per person all year round or family rates are @26.20. Camp fires are permitted but only in fireplaces and fire pits in designated areas but campers need to be informed as to when fire bans are in existence.
When walking or jogging along the beach one never knows what they are likely to find. I have not been able to identify this pretty starfish but there are quite a few that seem to wash ashore.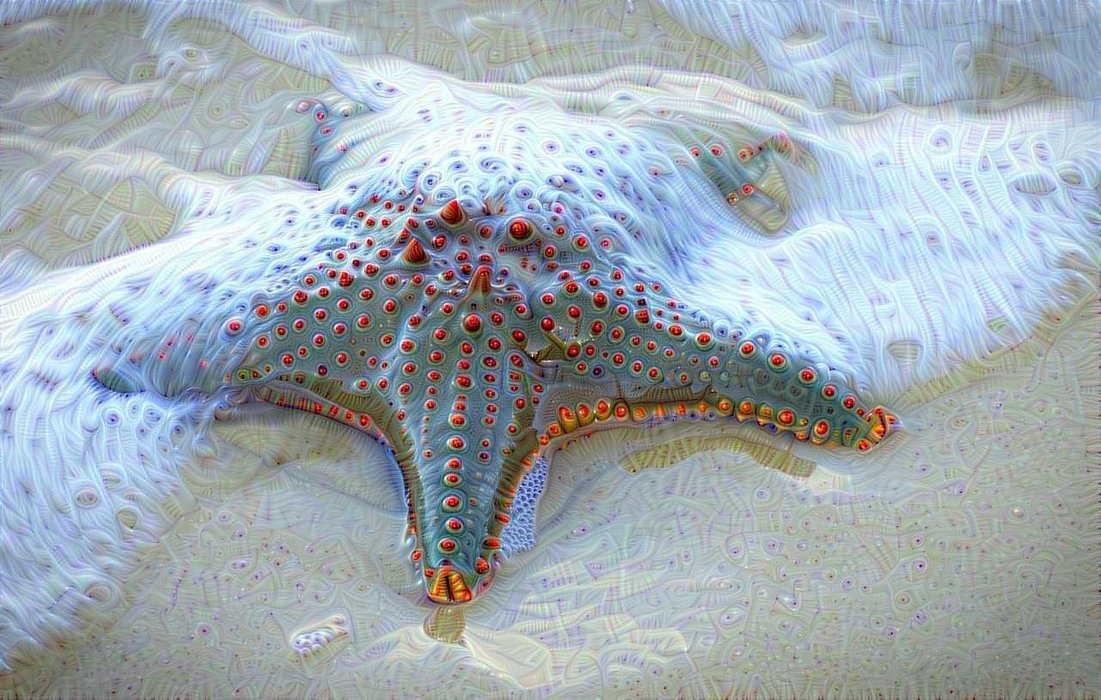 A wave stronger than this starfish caused it to do a summersault and present to us the wonderful detail of its flip side.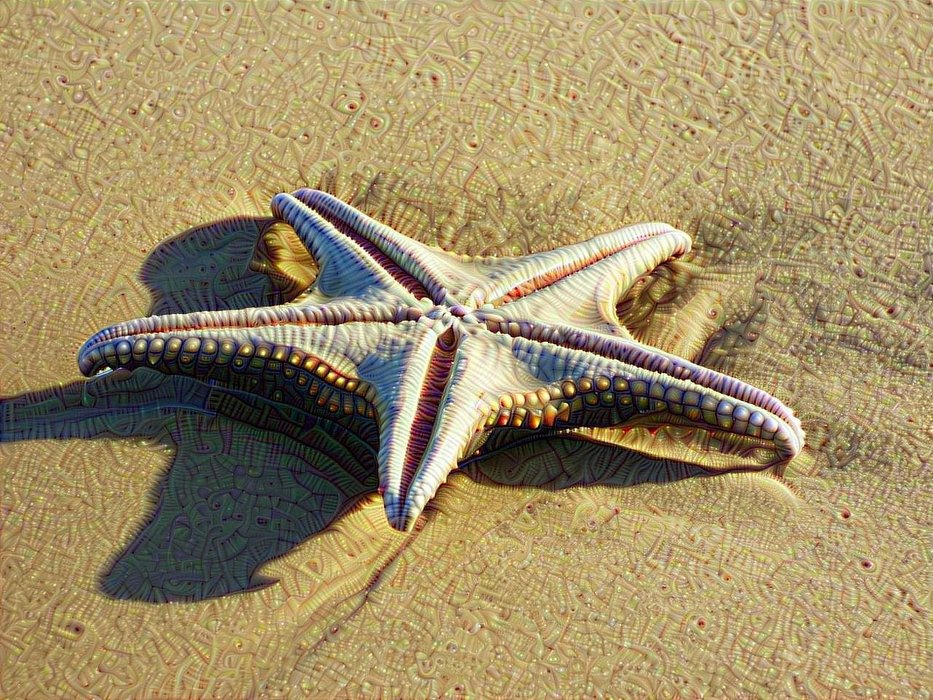 And a lone flip flop, jandal or thong depending on what you have been taught to call them has washed ashore, either from a passing boat or by a visitor who misplaced this one. It is such a typical Aussie icon and it did not look out of place at all, suspended between layers of sand.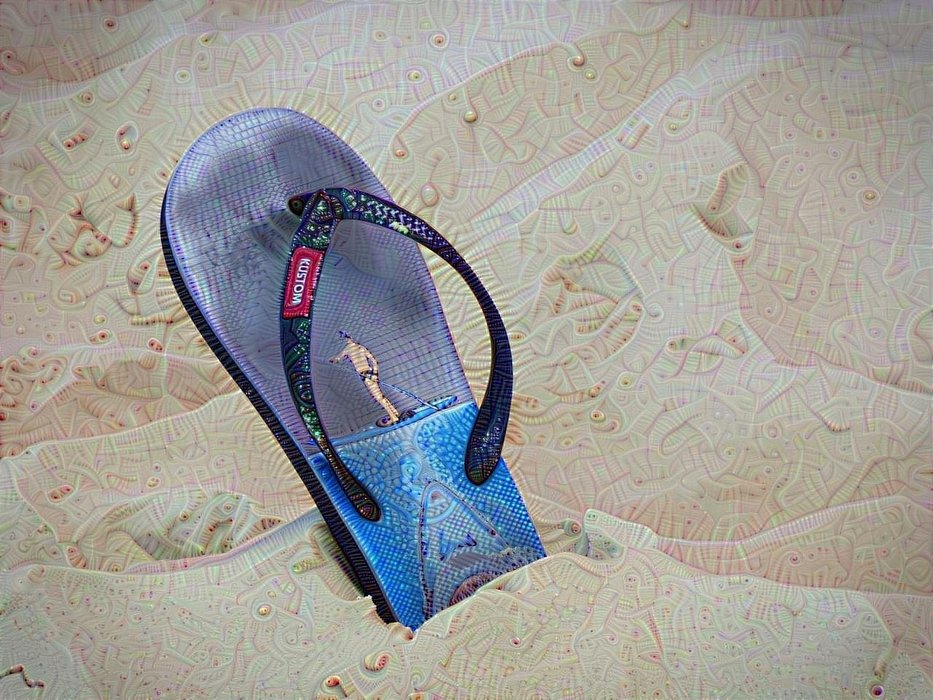 A variety of boats anchor along the shoreline and I captured this image after watching these kids dive from their launch into the water and come back up and do it all over again. What Fun!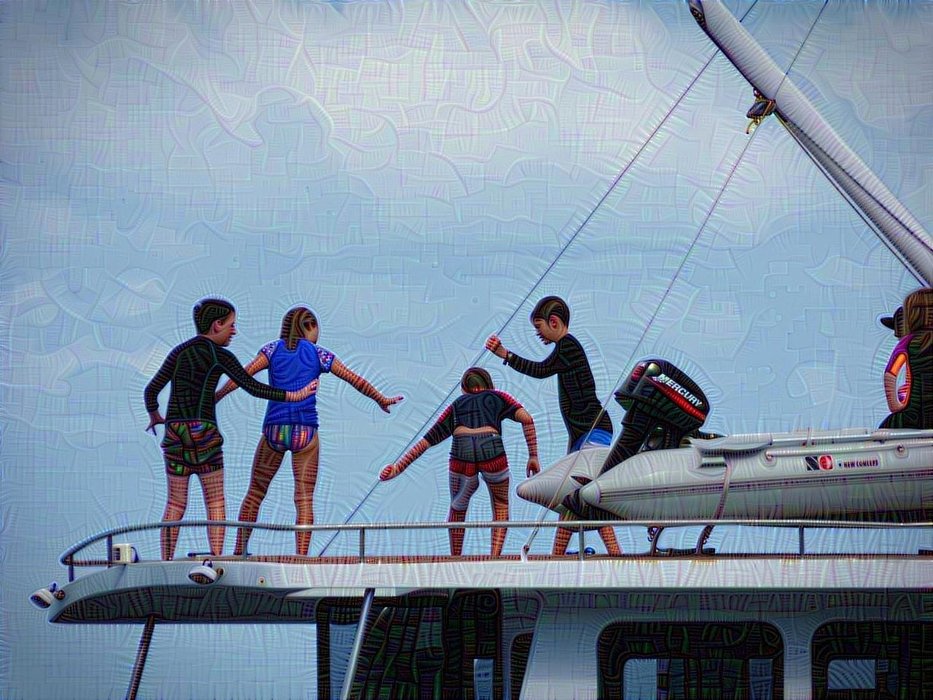 This resident heron was enjoying the view the day we arrived at Tangalooma and I got quite a few photos of him as he was not exactly timid. I think I will end part two of my Tangalooma Beach Resort blogs here, with a reminder to keep your eyes on the horizon and not let the smog of fear or insecurity cloud your vision.
I thought this quote from William Faulkner was timely for many steemians in light of what has been happening in the world of finance lately.
"You cannot swim for new horizons until you have courage to lose sight of the shore."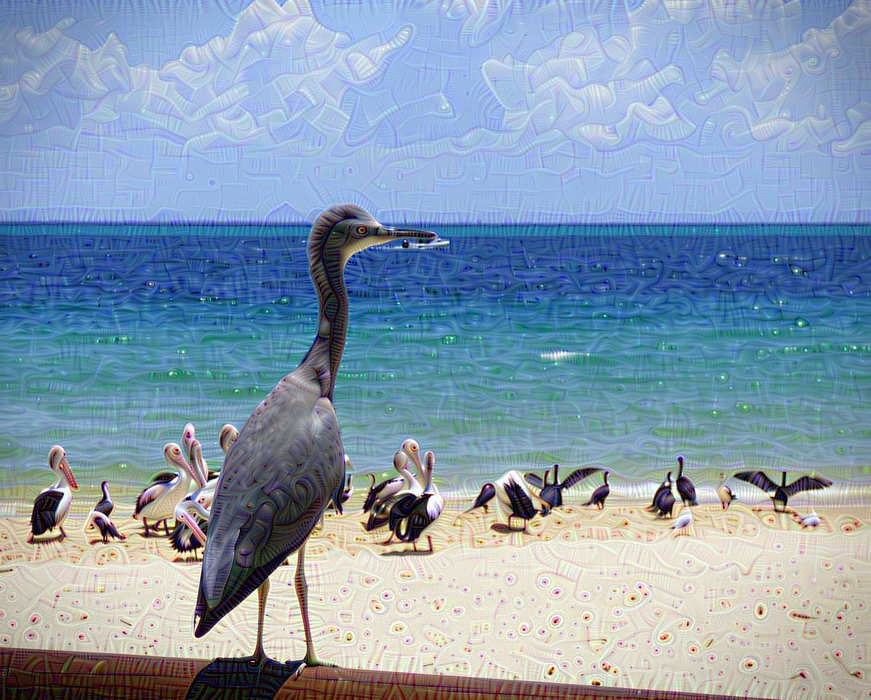 THANK YOU FOR VIEWING. HAVE A GREAT DAY.