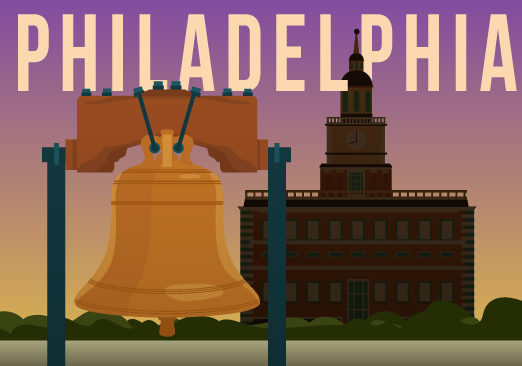 Img Source

I recently had a nice vacation in Philadelphia, Pennsylvania. The main reason for my trip was for my daughter's graduation from Thomas Jefferson University. She graduated with a Bachelors and Masters of Science in Medical Lab Sciences and Biotechnology. To put that in perspective. When you have any lab work ordered she's the one in the lab who does that work. More on that if anyone would like.
To get back on topic, What is special about Philadelphia? It has the Rocky statue! Yes, but that is not what makes it special. Philadelphia is a very significant place in American History. It was site of the first and second Continental Congress' and was actually the 1st capital of the United States of America albeit temporary. It is the city where the Declaration of Independence was assembled and signed. It was a pivotal site during the Revolutionary War and so much more. See someone studied in school 😝. It doesn't hurt I am a huge history buff.
This was not my first trip actually. My very first trip was when I was in 8th grade. I spent 2 weeks in between Philadelphia and as far south as Harper's Ferry, VA. It was a school trip during the summer and one of the best experiences in my life. I had hoped my kids would be able to do this trip when the time came the school district had stopped the trips.

Philadelphia has had a hard life, going from being the 'center' of the country to being corrupt and dying of
decay. Slowly, Philadelphia is on it's way back from the ashes so to speak.
The area now known as Pennsylvania was given this name from it's founding father William Penn. William Penn was an English nobleman born to Sir William Penn who was an Admiral in the Royal Navy and a Quaker who sought the religious freedom of America. William Penn with a group of fellow Quakers purchased the area which was known as West Jersey. William Penn felt this was not enough land for type of colony they wanted to build, so he went to King Charles II and was given the land to pay a debt the King owed to William's father.
William Penn had decided the capital city of his new land would be called Philadelphia. I know there are some that have wondered why Philadelphia is called 'The City of Brotherly Love,' The reason is because the word philadelphia is Greek for the phrase 'brotherly love'. The sole purpose of his decision to name the city this is because he wanted Pennsylvania to be a free place to worship as you wished. Free from persecution which he was very familiar with being a Quaker in England.
To briefly explain Quakers for those that do not know. It is a Christian religion that has taken a different view of the bible. Quakers teach the values of Simplicity, Peace, Integrity, Community, Equality and Stewardship (SPICES) Above all Quakers are pacifists . That is about as simple I as I can make it.

Back to our history lesson. In the middle of Philadelphia is city hall which is adorned by a statue of William Penn a the top. There was an unofficial city ordinance or as it was coined on various sites I researched a 'gentleman's agreement' that no building would be built taller than the hat on William Penn's head. That came to an end in 1986 when One Liberty Plaza was constructed, which became the tallest skyscraper in Philadelphia.
William Penn's idea for democracy and his political make up for his territory was vastly different from the other territories of the time. In fact, some of the surrounding territories were a bit apprehensive is a bit of an understatement. He setup 3 branches of government, the judicial, the legislative and the executive branch of which all 3 were housed in city hall. This governmental setup is the basis for how the future United States of America would be setup. Ideally each branch is equal, no one is supposed to be more powerful than the other. Each branch is supposed to keep the others in balance.
There is our history lesson, for now 😊 I have tons more pictures to share and more information about Philadelphia.

What city hall looked like in 1866
By R. Newell & Son - Library of Congress Prints and Photographs Division
http://hdl.loc.gov/loc.pnp/cph.3b21427
, Public Domain
And what it looks like now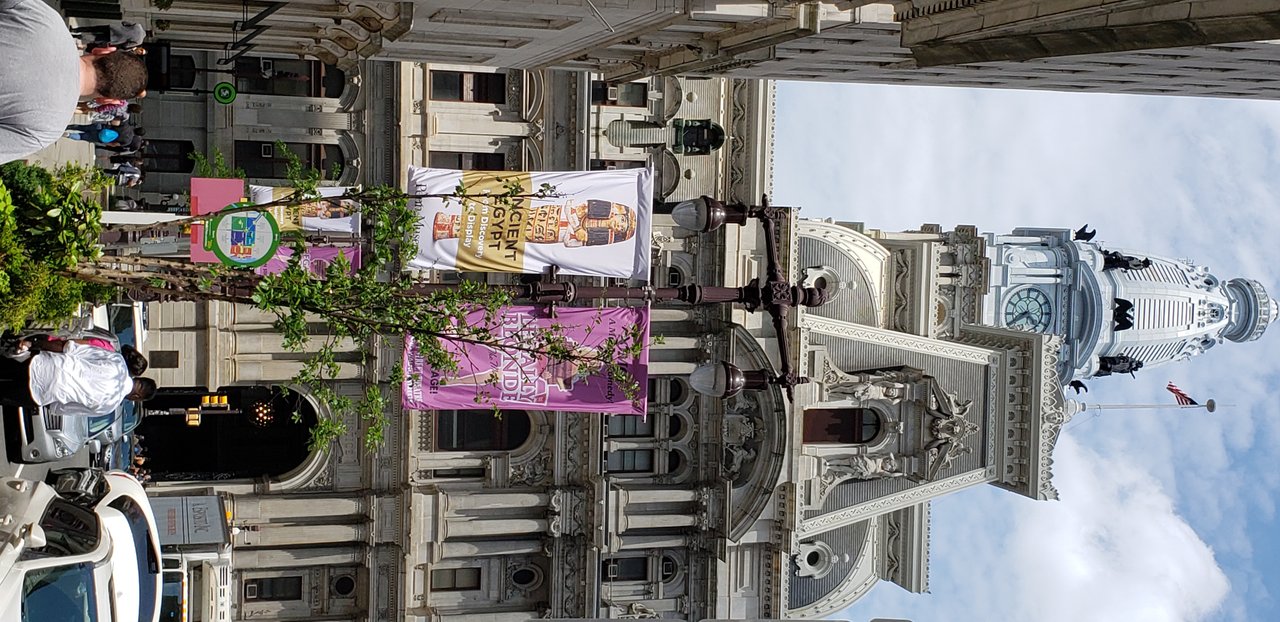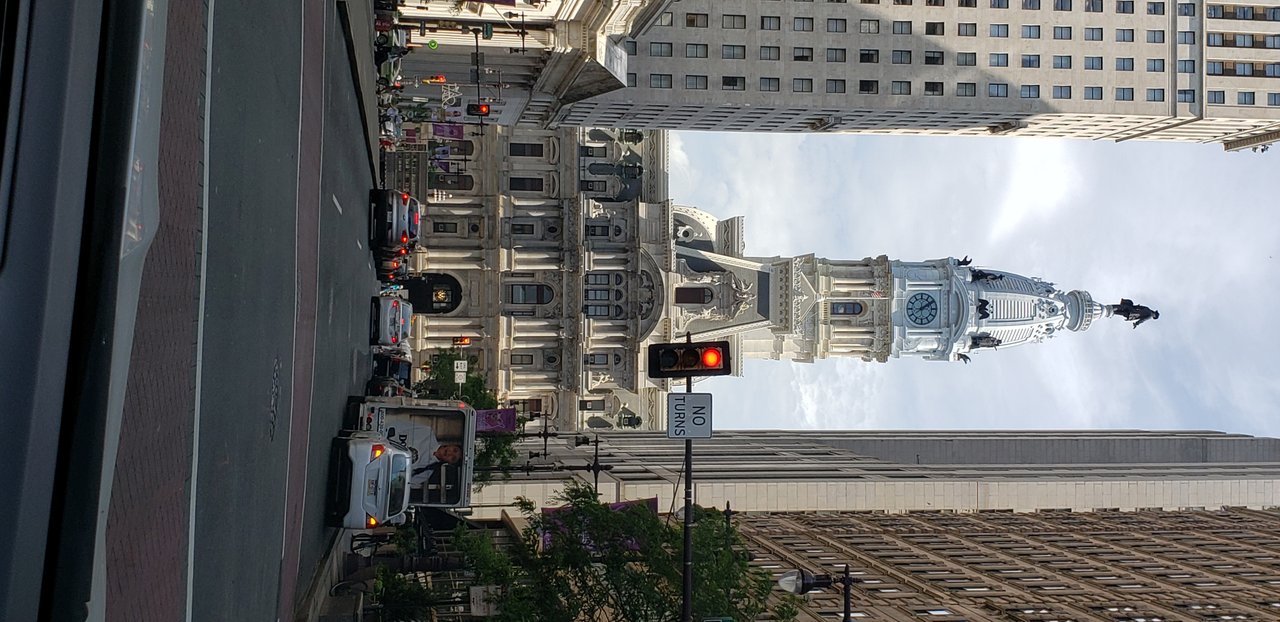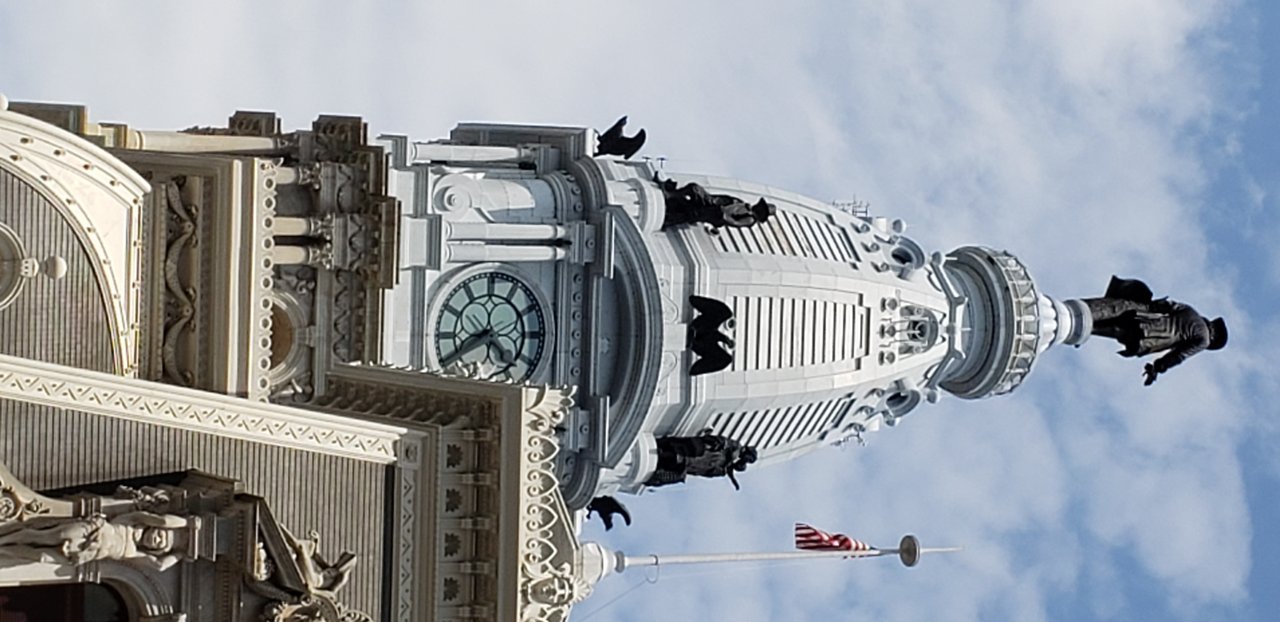 Here is a picture of the William Penn Statue before it was placed.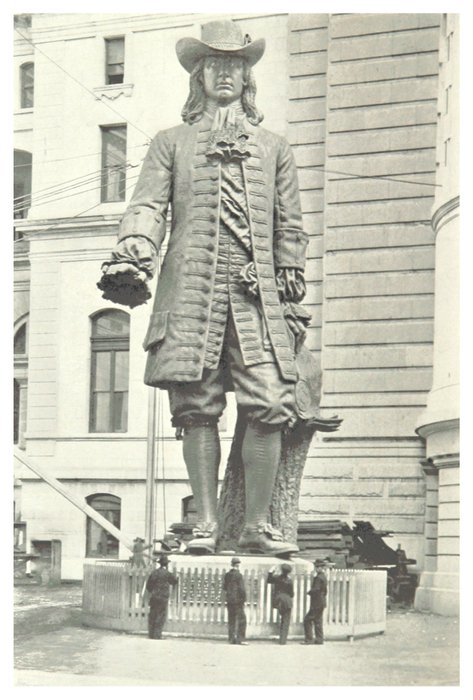 By This file is from the Mechanical Curator collection, a set of over 1 million images scanned from out-of-copyright books and released to Flickr Commons by the British Library.View image on FlickrView all images from bookView catalogue entry for book., Public Domain
As you can see, it's rather large 582 ft tall. You can see it anywhere in the downtown area. In fact, it is customary for graduates to take pictures with this building as the backdrop. Shh don't tell her I did this LOL.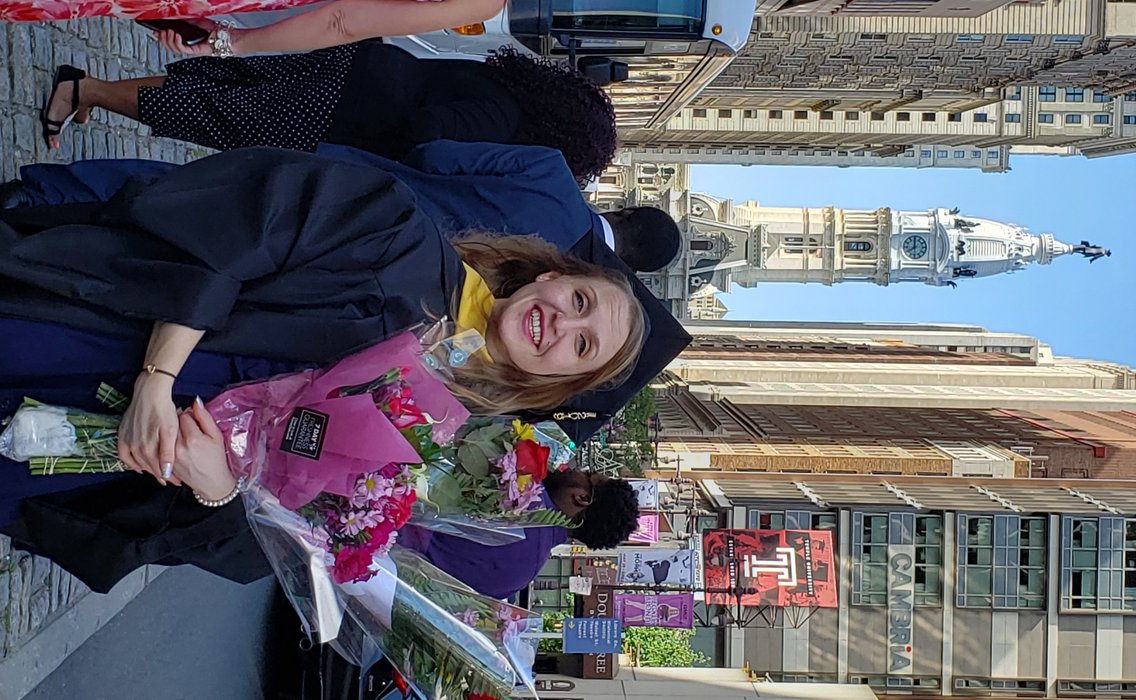 All pictures are my own unless otherwise credited.


Pay It Forward Contests
---

---


Brought to you by @quochuy (steem witness)
---

Steemitcentral
---
---
Thank you for your continued support!
Love,