Dare the spokes of a bicycle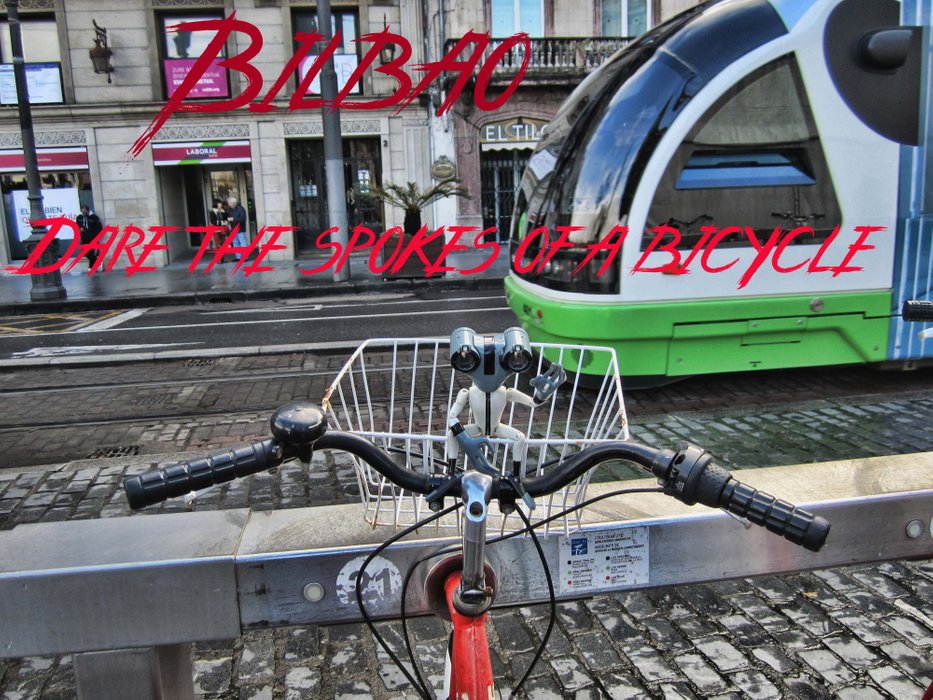 Hello friends
Today the trip will be different.
Pepe takes us to know the city by bicycle.
Well not by bicycle but through its radios.
Different photos of the city, crouching the spine to see different perspectives and how the city changes its means of transport.
Pepe is my little extraterrestrial doll, and he loves to ride a bicycle, not like me that scares me, well fear is not the word, I am attracted to cars, I see them and the bicycle is attracted to them as a lover in a crazy night, so I settle for photographing them.
The perspective is different if you are looking at the monuments and stately homes.
There comes a time that normal views tire you and why not change and enjoy.
People may look at you strangely when you bend over and look at the spokes of the wheels, but it never occurred to them to look differently.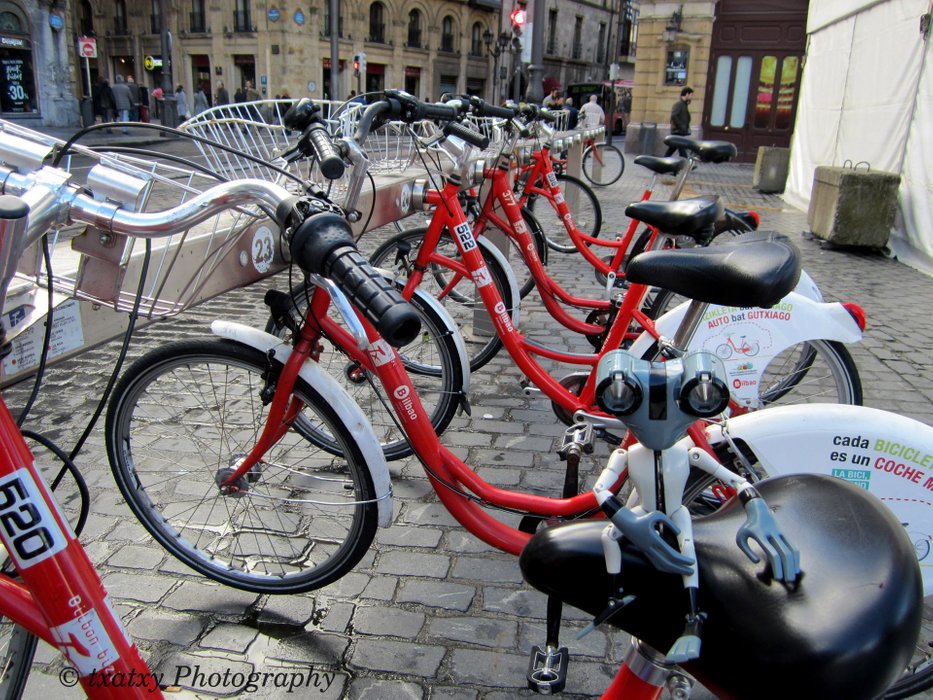 The city is ready to visit by bicycle.
You have to rent or come with her yourself.
The town hall has put at our disposal electric we are not becoming very modern and the magic of pedaling is almost lost.
There are many points to pick them up and leave them, almost a luxury.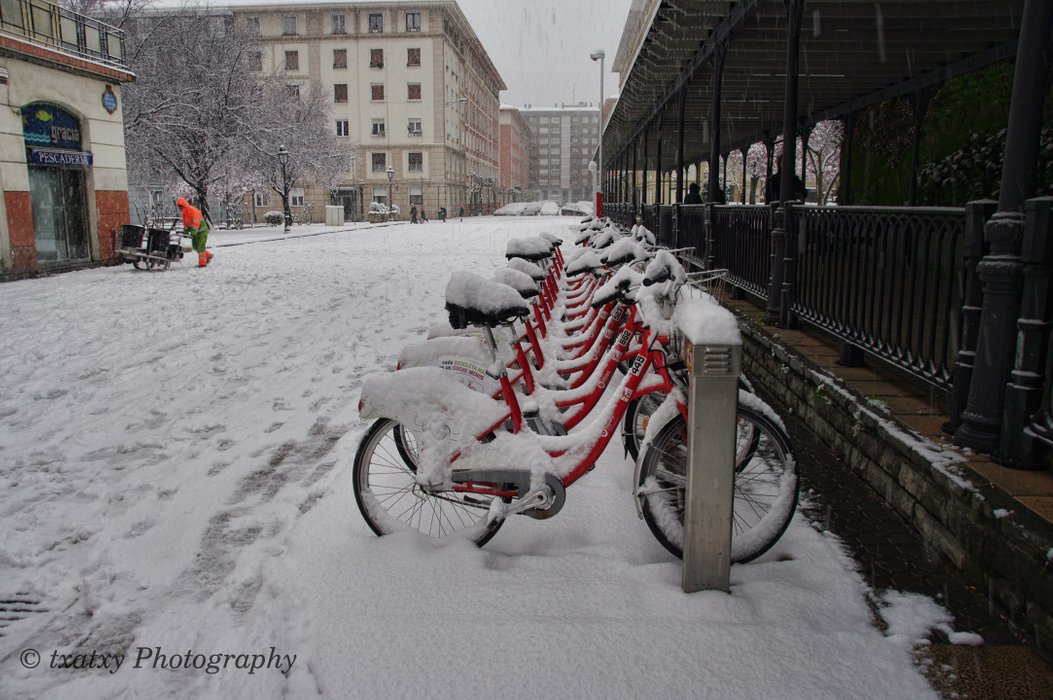 We have many roads just prepared for bicycles called
Bidegorris routes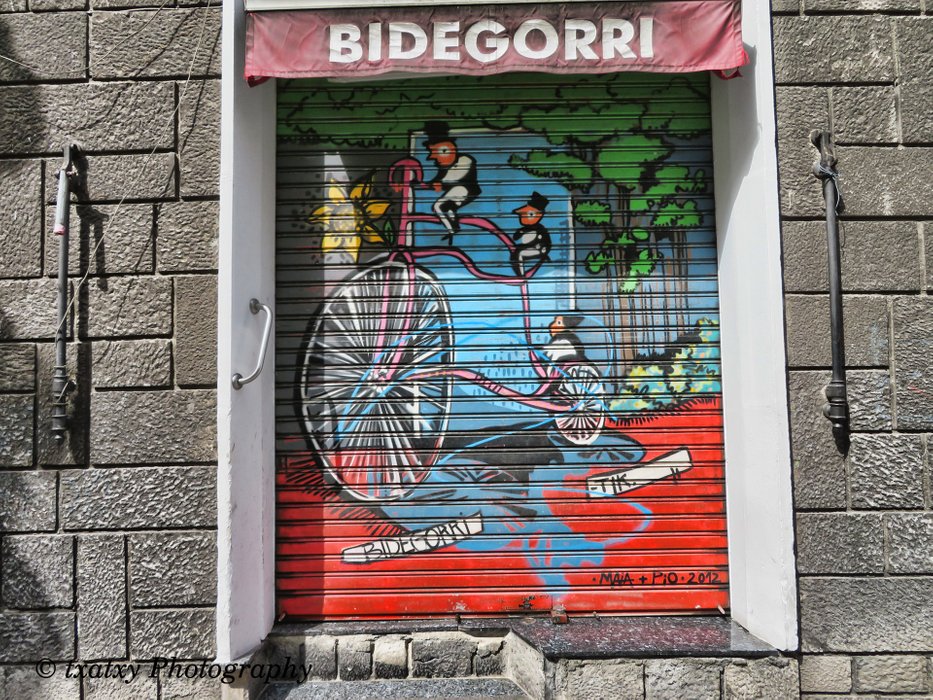 Do you want to accompany me on this different ride?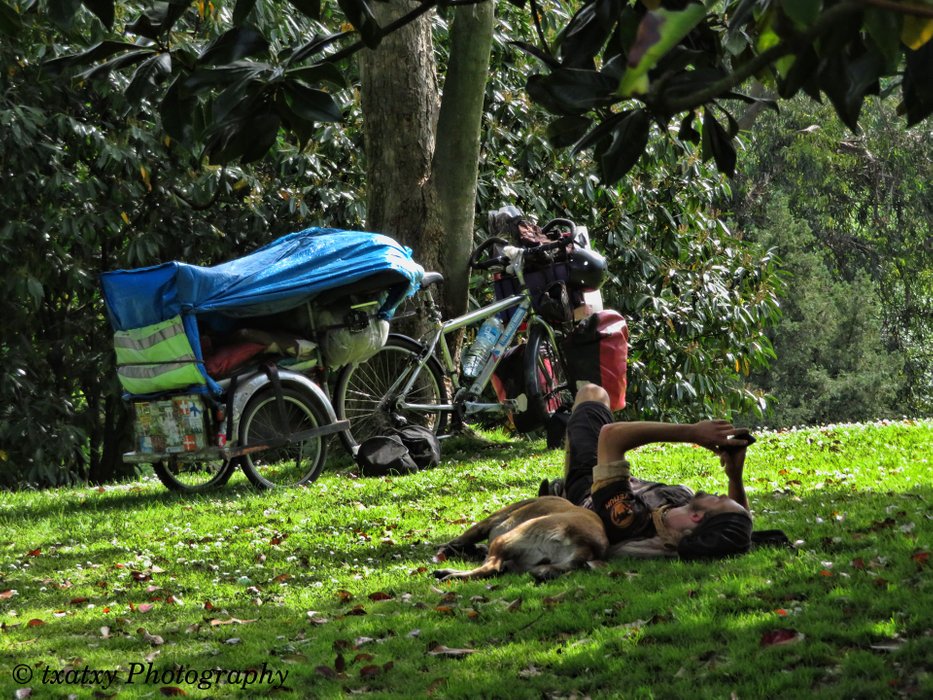 Alleging the children in the morning they created and decorated this wheel, in the park, all color and music.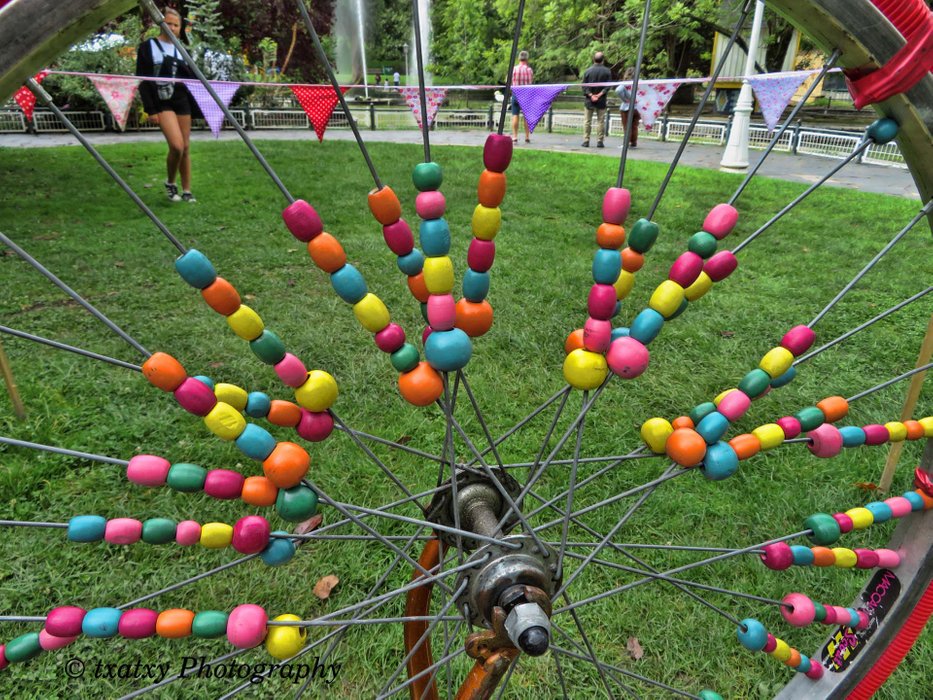 Everyone has a place in our walk.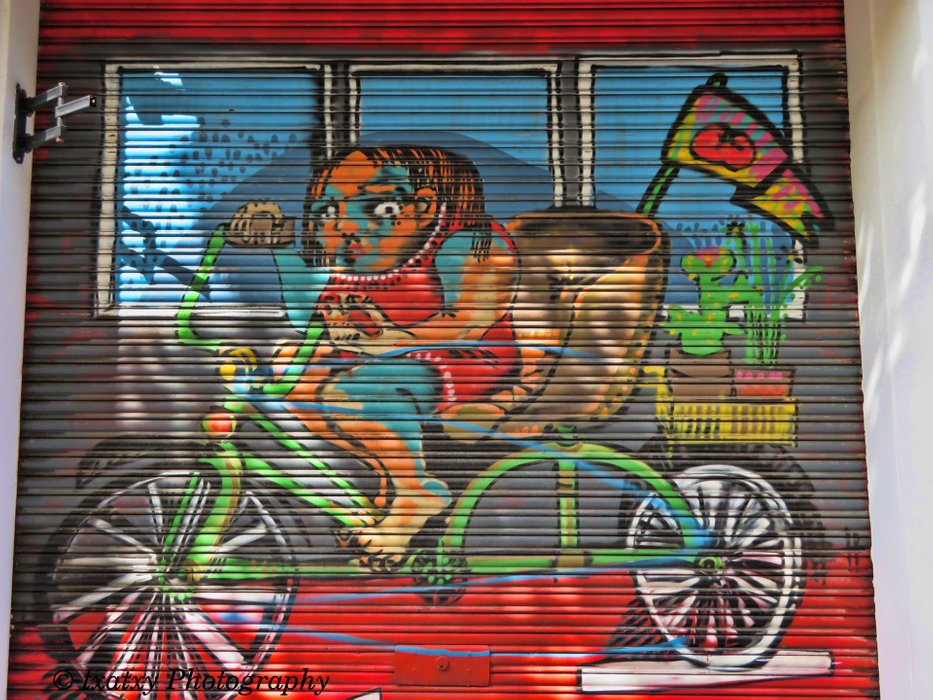 On the Euskalduna bridge, a dog greets us cheerfully, he does not pedal but enjoys the city.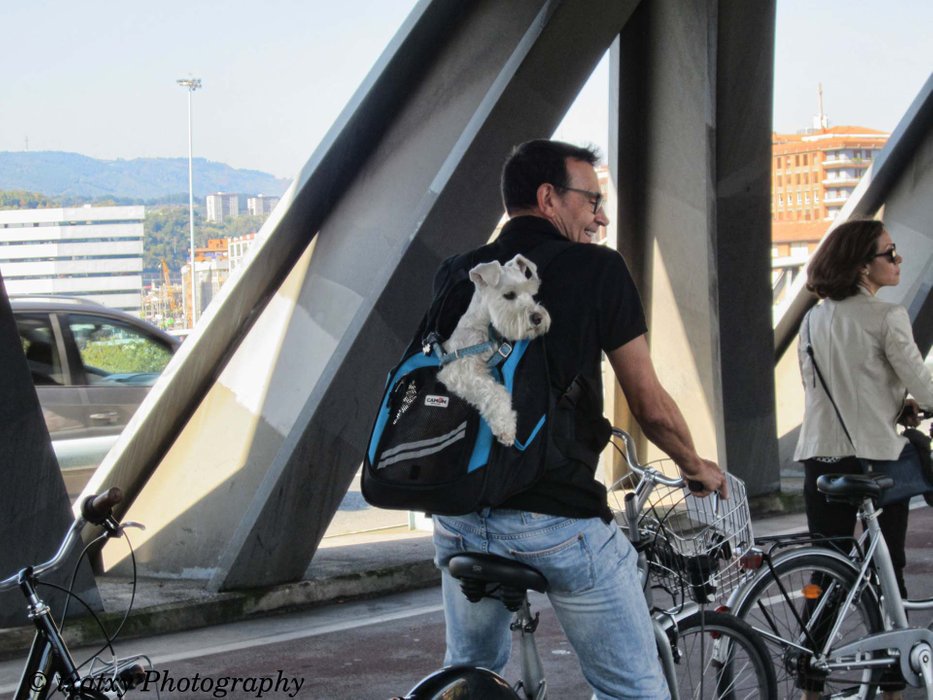 We can also travel a few kilometers and we are at sea.
The breeze caresses our skin and the sky makes us happy with its beautiful blue, the water sings to the sound of the waves and we duck.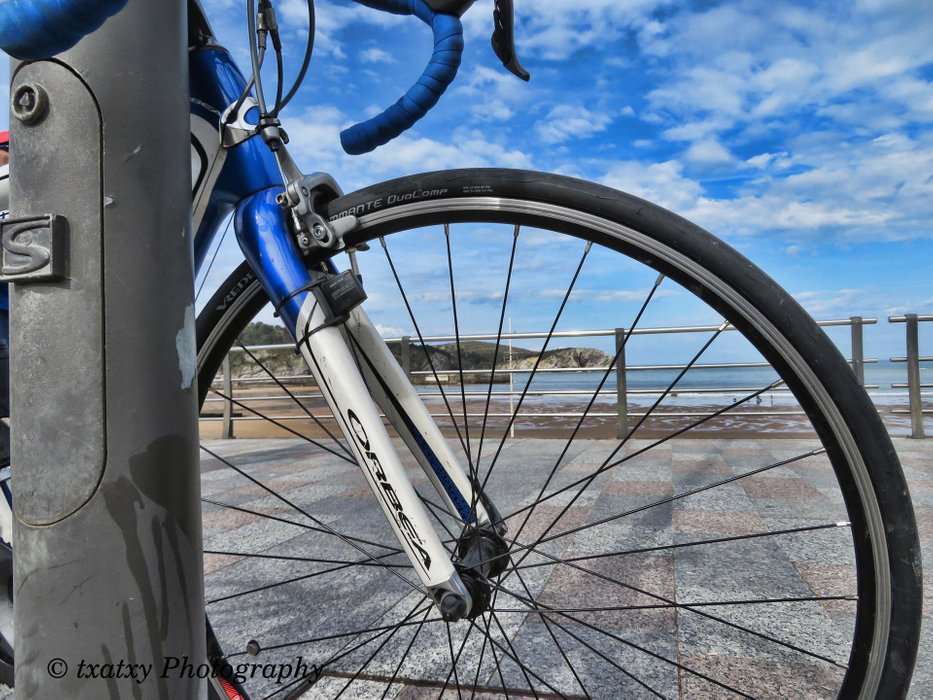 ---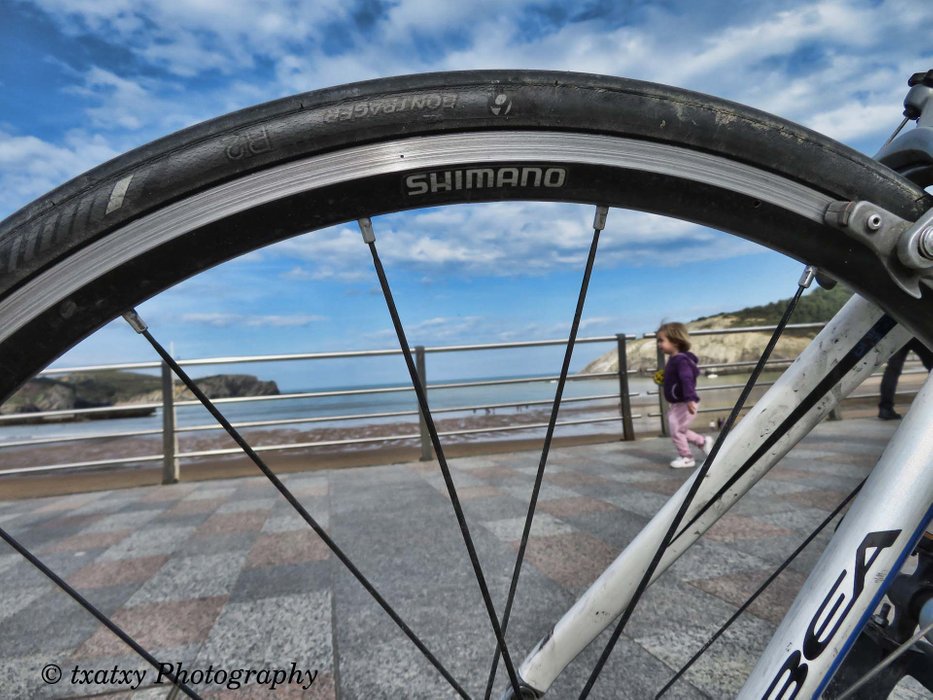 The Park is an interesting site and many bicycles meet here, it is better to walk it and capture its essence.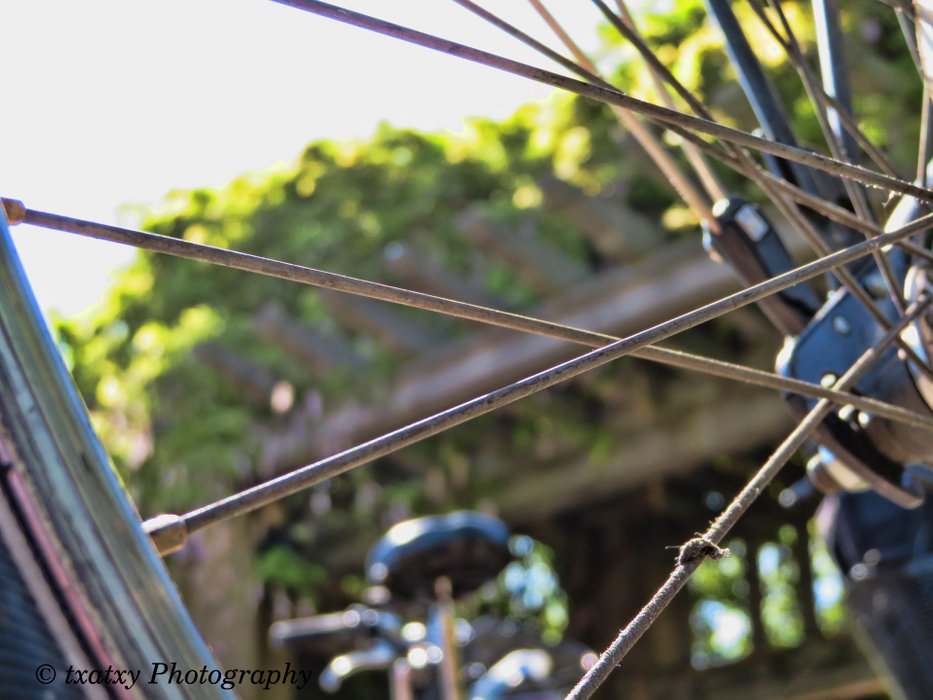 ---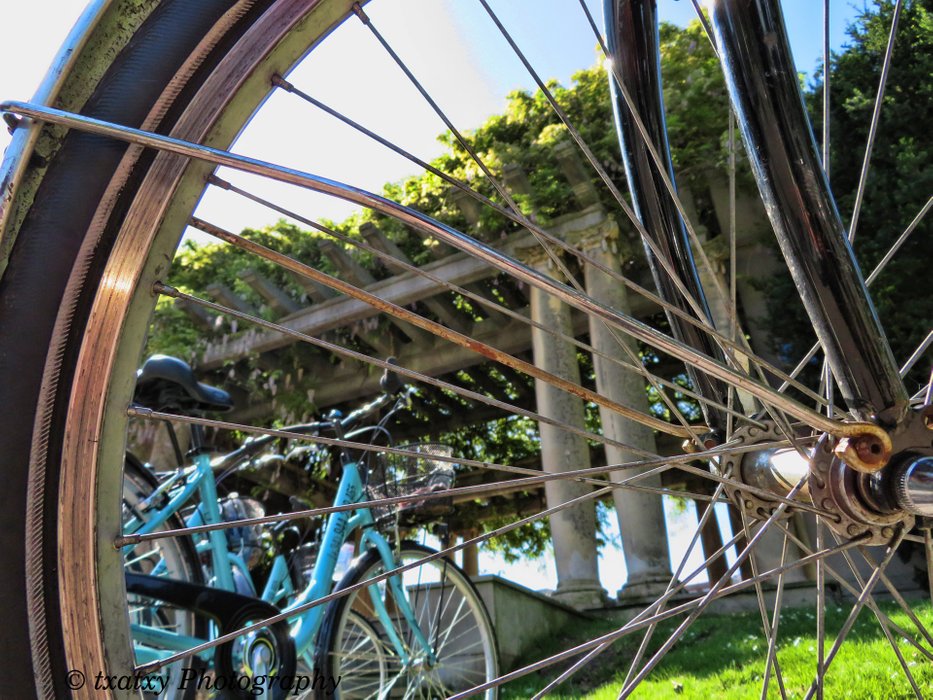 The family in full enjoy, laugh and chase each other.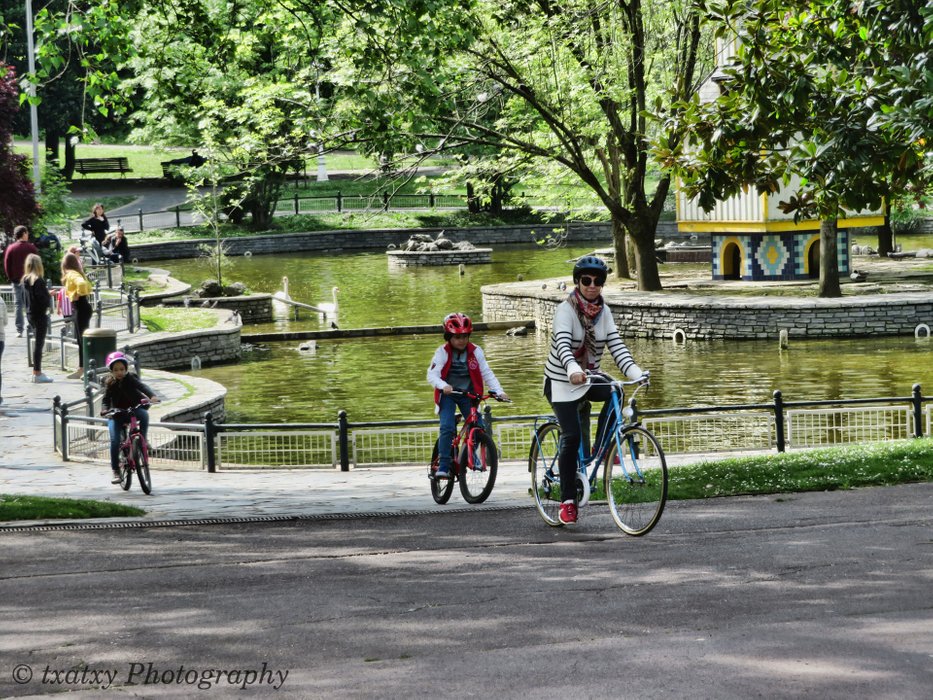 It's nice to see how they go to different places in the city.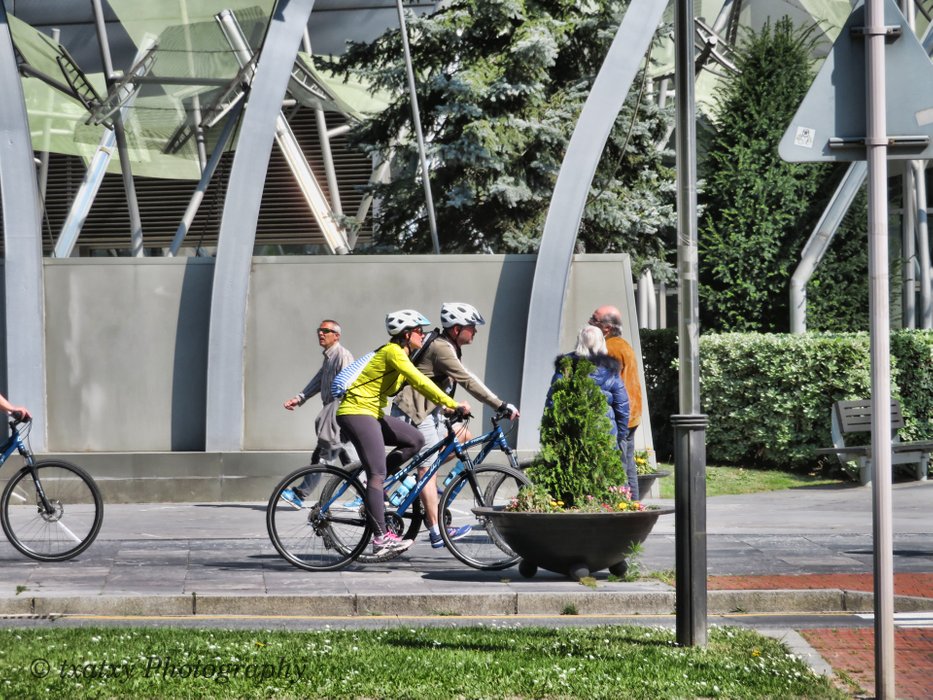 No matter if it rains, they are always there for you, just dry the saddle and you are ready for the march.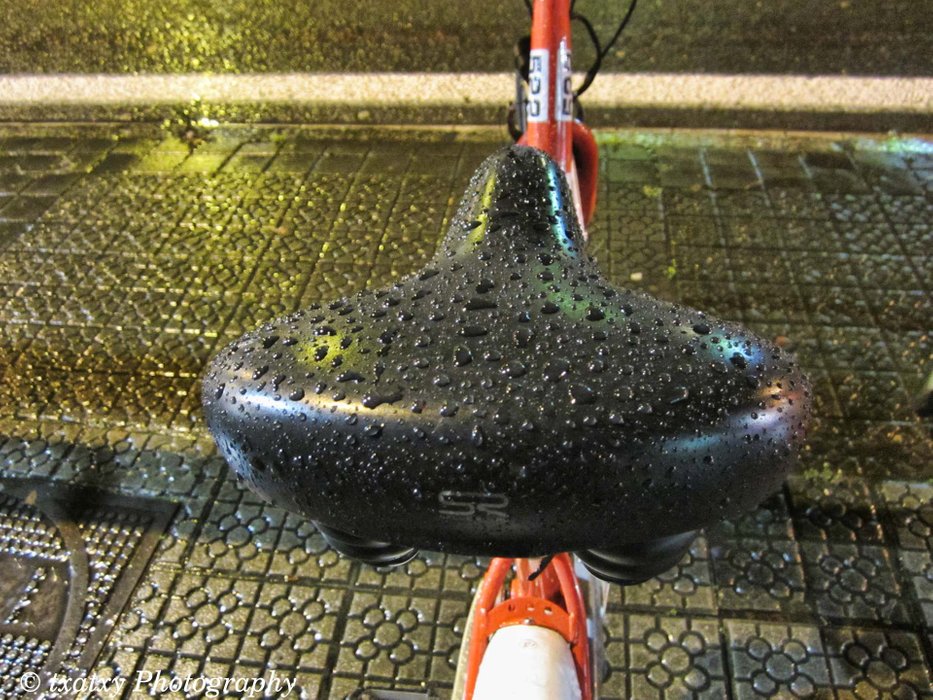 Here between we see the Arriaga theater.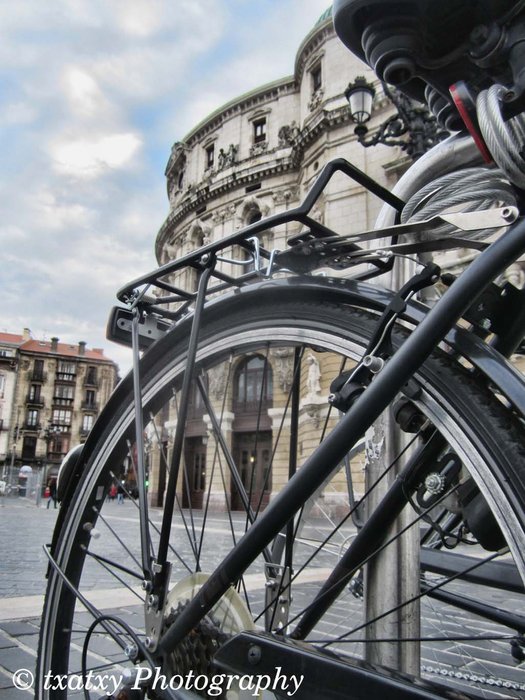 What better thing to enjoy with friends.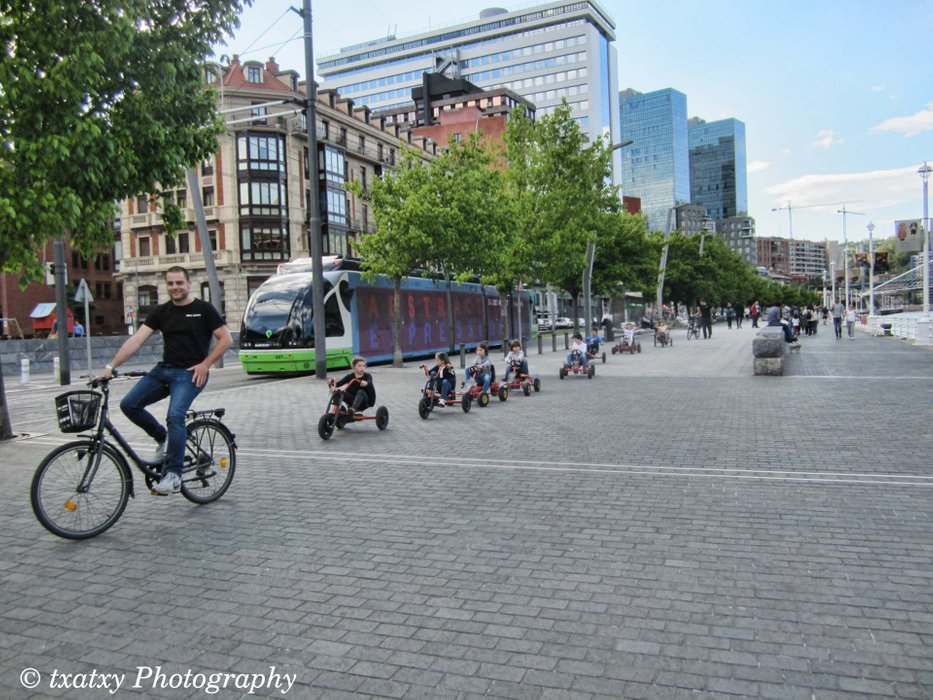 When the night comes, you park it on a railing and put it on the padlock, you start walking through the old town, she waits for you when you are ready to return to the hotel or home.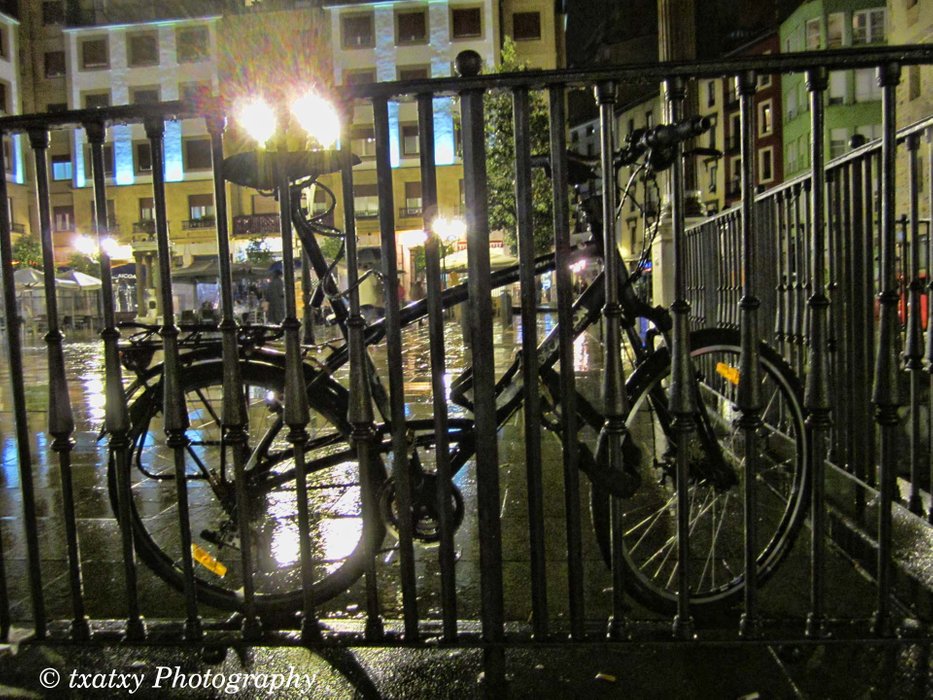 Today it was a pleasure to walk with you in my city.
The little one is also happy and tells you that until next time and that the bicycle is a great pleasure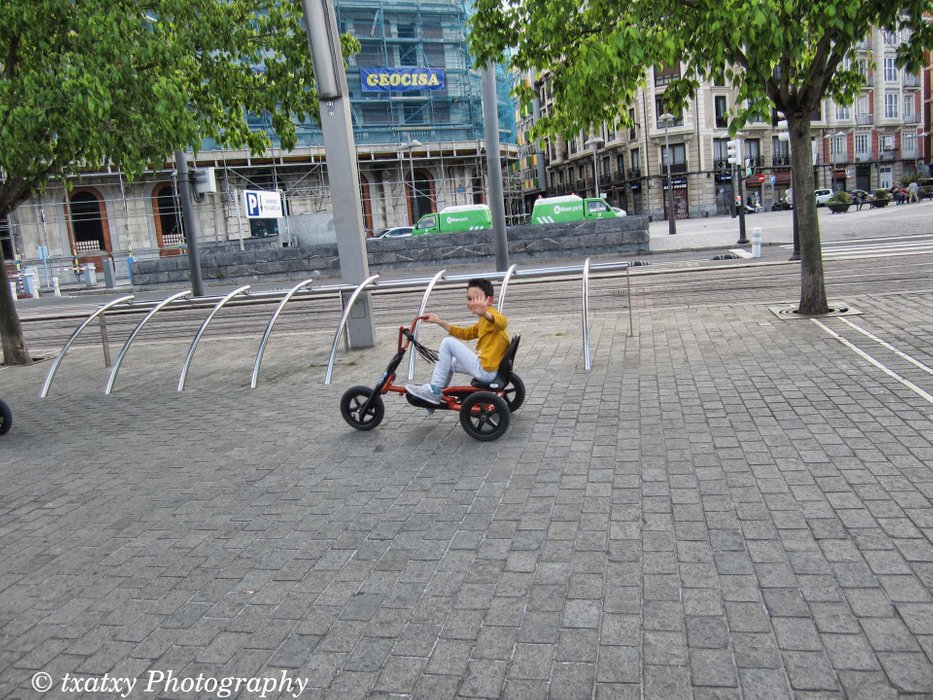 Canon PowerShot SX730 HS

Image © txatxy. All Rights Reserved.
Original content by Original content by @txatxy

---