La Arboleda- recycling of an iron mine.
At least three hours to explore it, all day to enjoy it.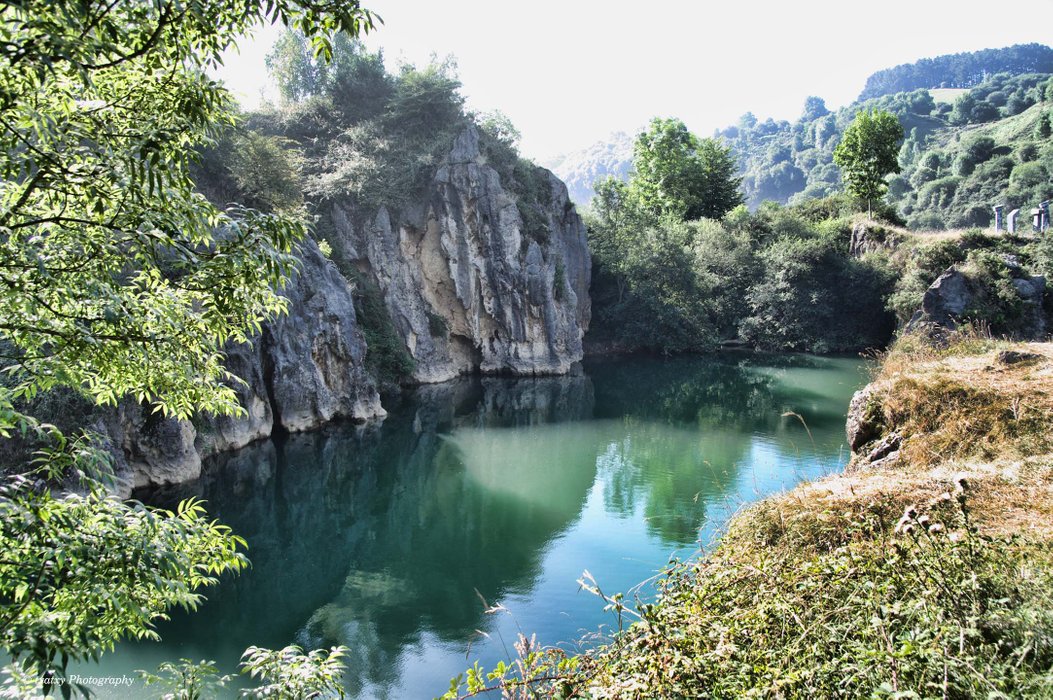 Hello friends
When the old offices die and the landscape is regenerated we can find that nature and art are not at odds but quite the opposite
La Arboleda is the last vestiges we have of our mining past.
Iron here was a very important industry.
Nowadays it has become a park where we can all enjoy.
Located 20km from Bilbao.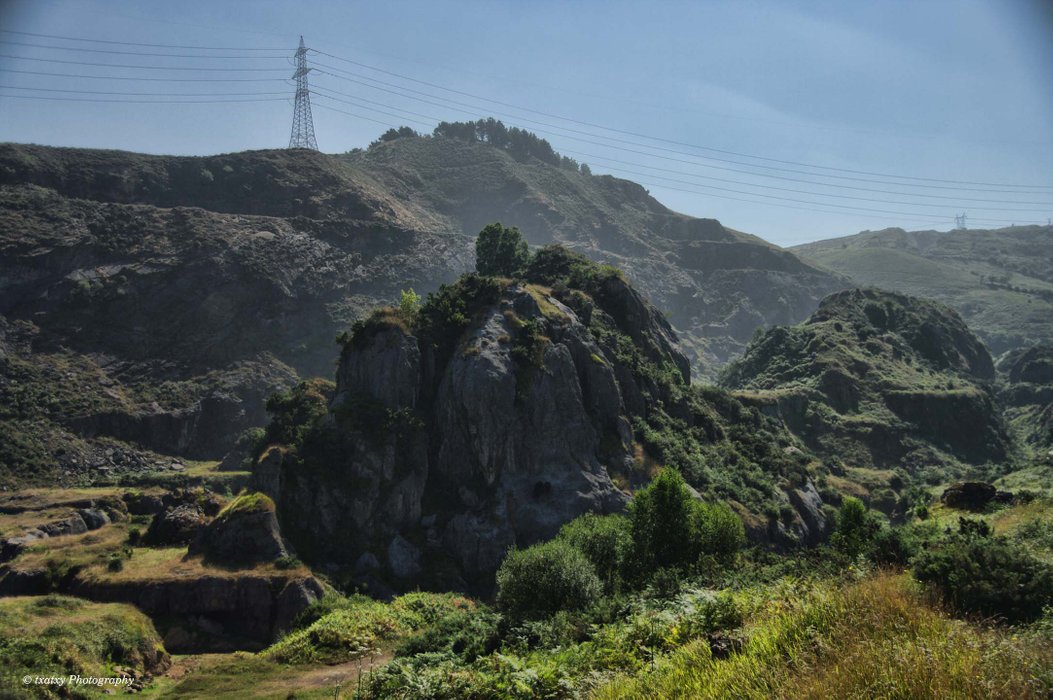 It is a good area to eat the rich products of the country.
Famous for its beans with its sacraments, blood sausage, rib, sausage and bacon
It is also a great museum as it has works of art scattered throughout the mountain.
Most are made of iron since this place was the iron mines.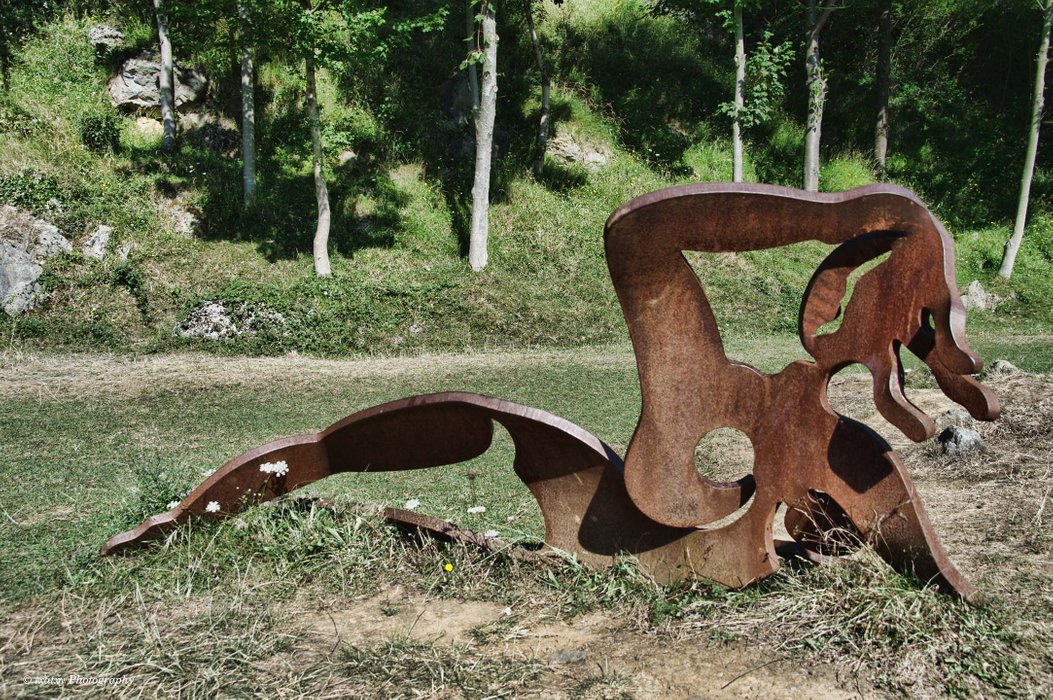 ---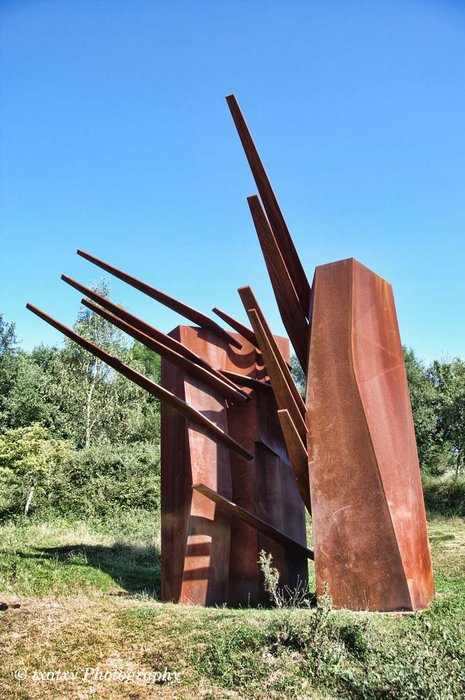 There are also large stone sculptures.
Scattered all over the place.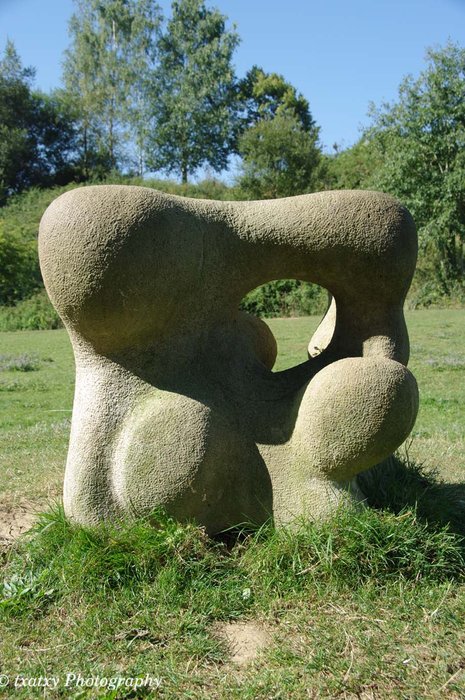 They fit the landscape as if their site had always been that particular site.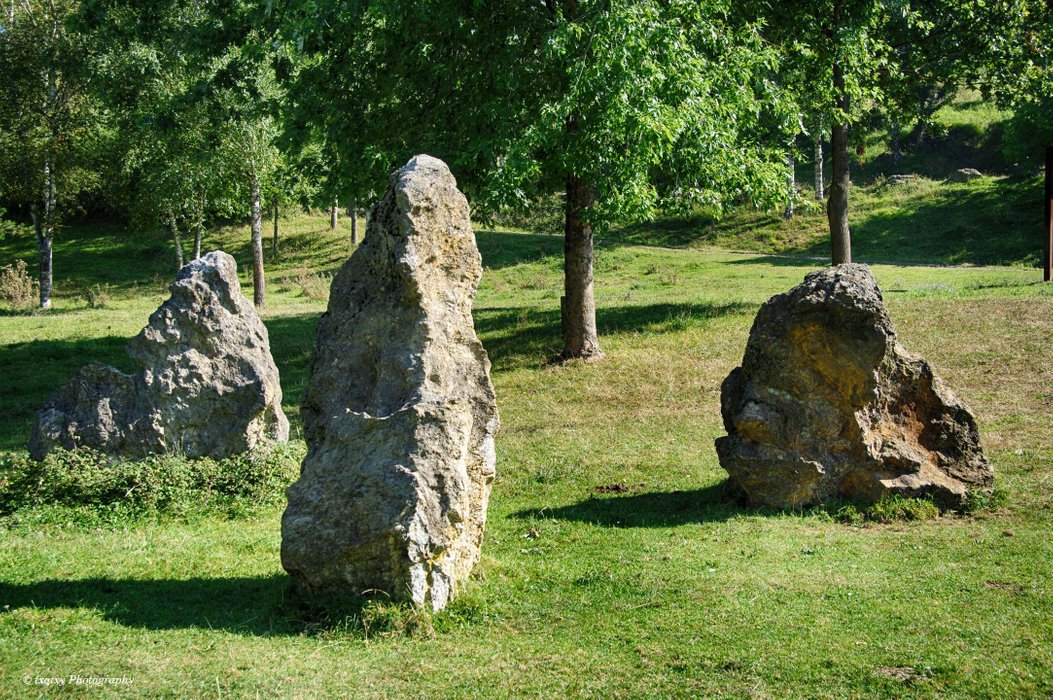 ---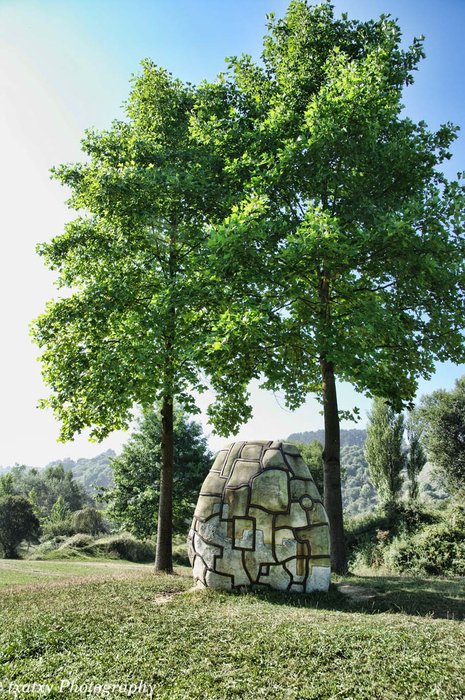 It is a recreation place with benches and tables to eat the delicious chops that you can grill in your barbecues, you just put the wood on the fire and of course the food haha.
But before we take a walk through its lakes where we can find water lilies and some fish.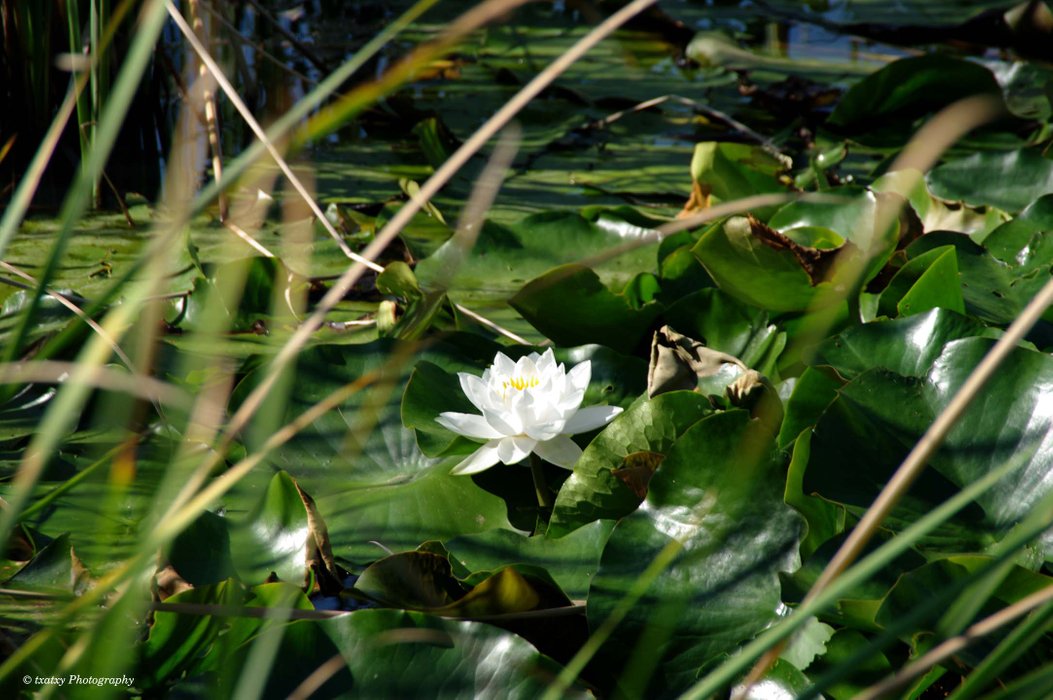 ---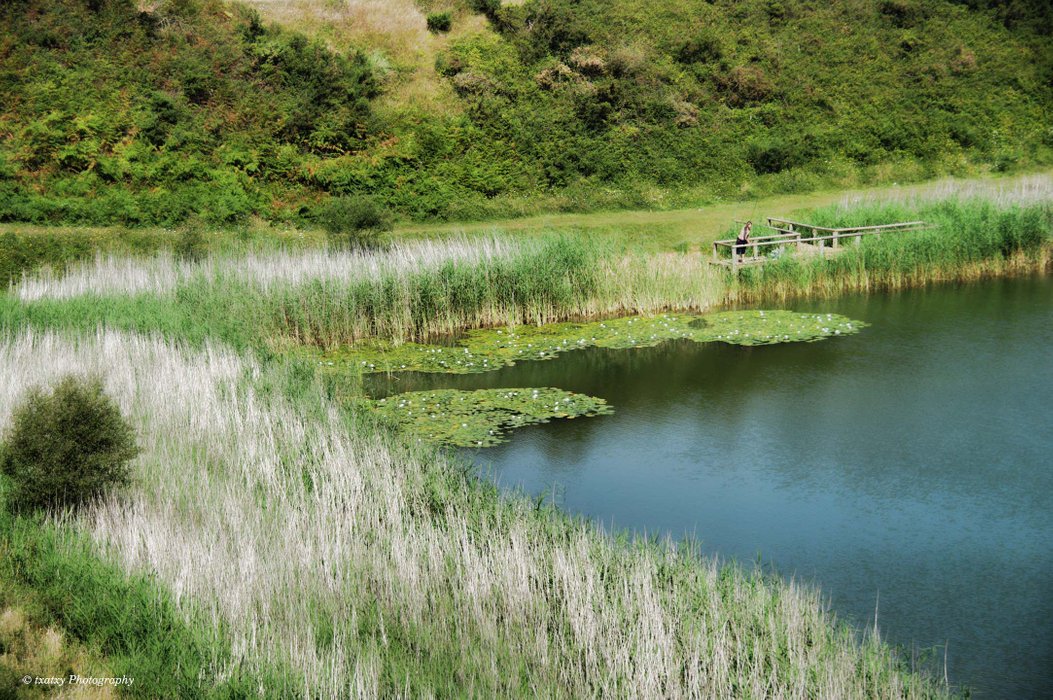 We can also see the cows with their children grazing quietly, without bothering us, mere mortals, they ruminate with tranquility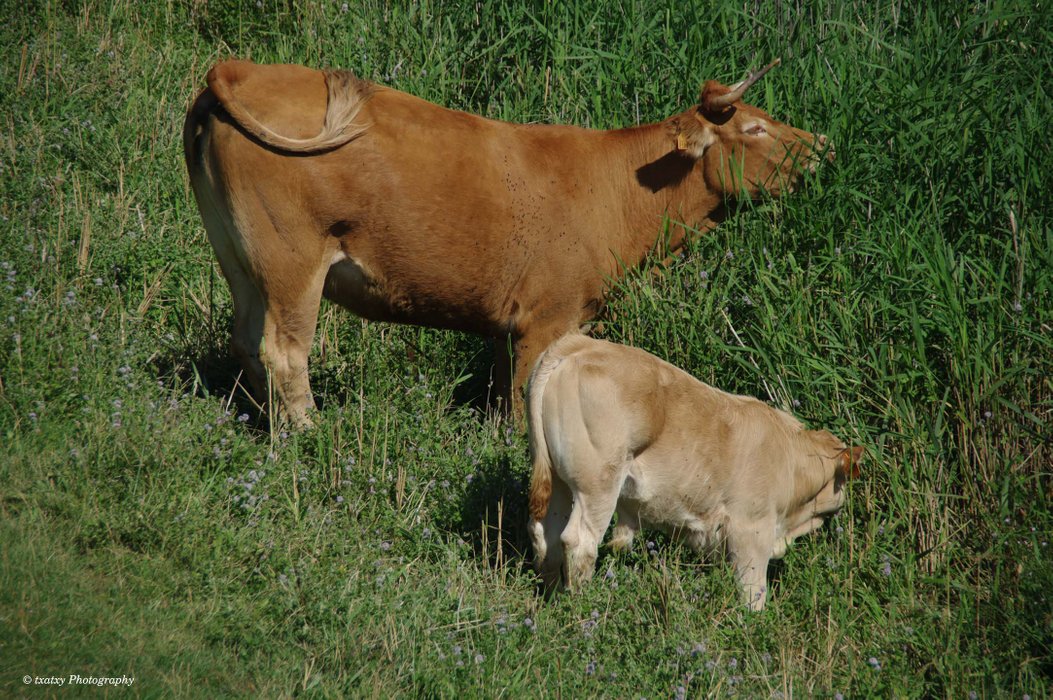 There are also many animals living here free.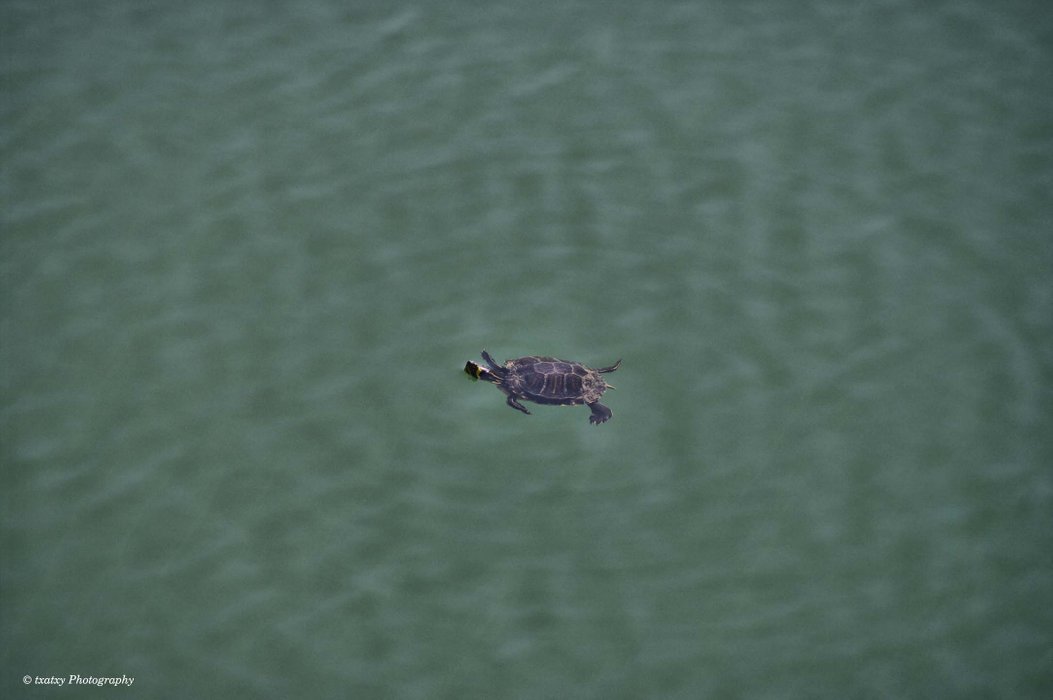 ---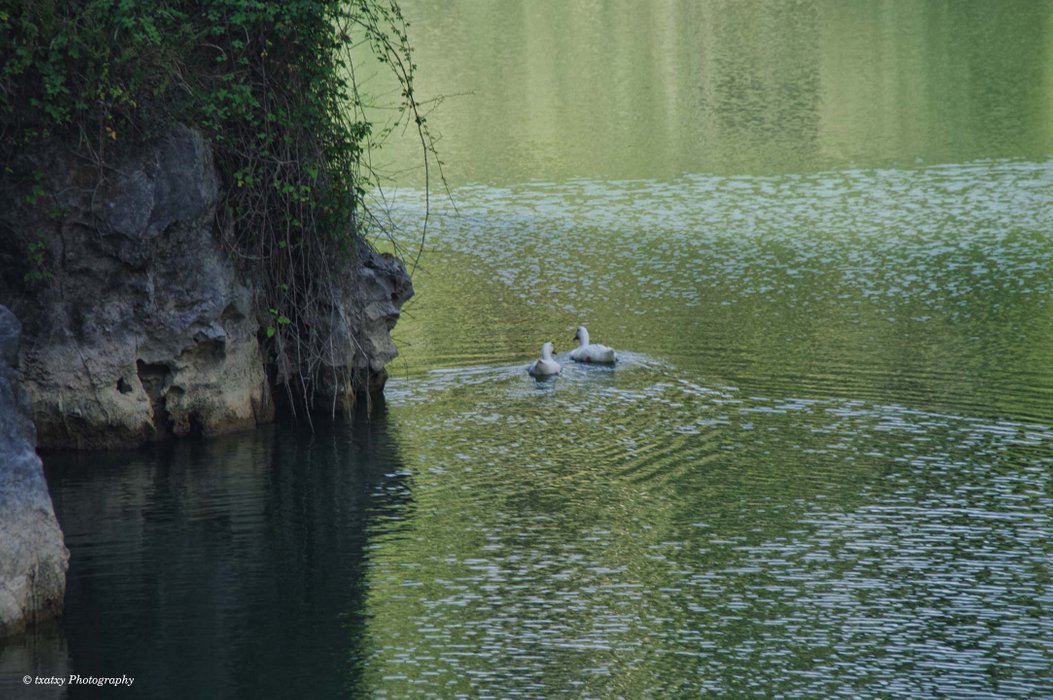 On our walk we find wooden bridges that take you to different heights.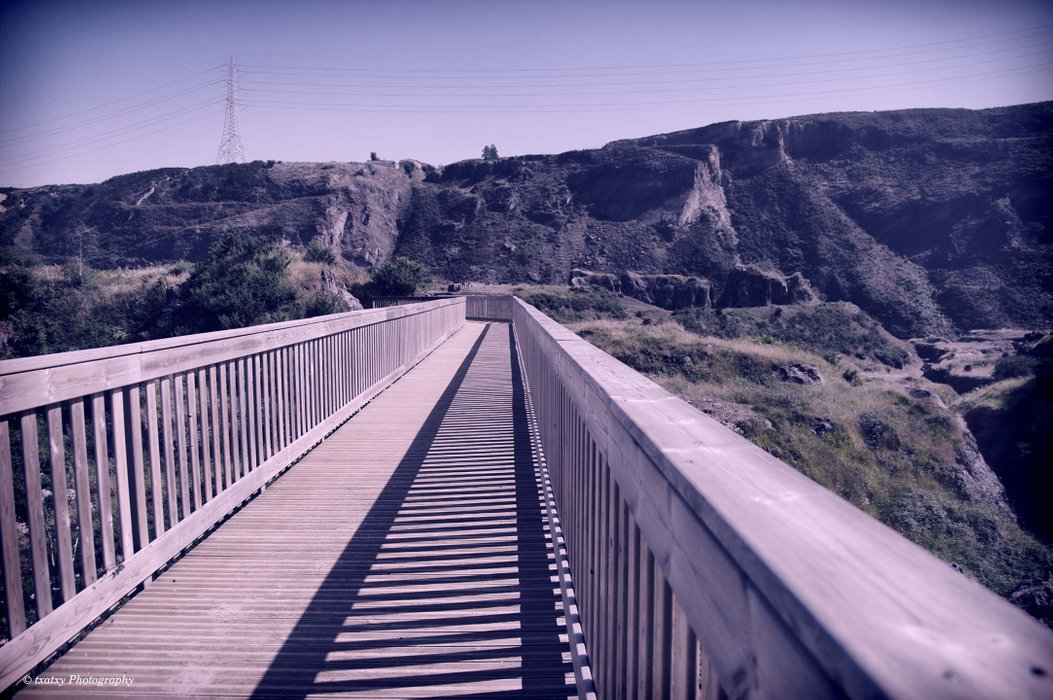 Heads upside down painted blue.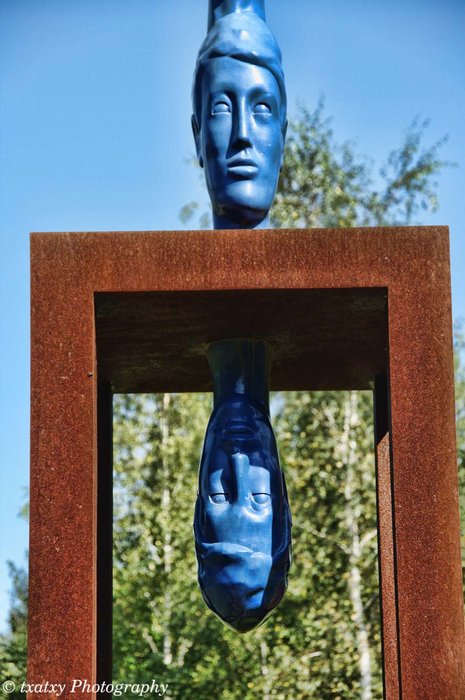 ---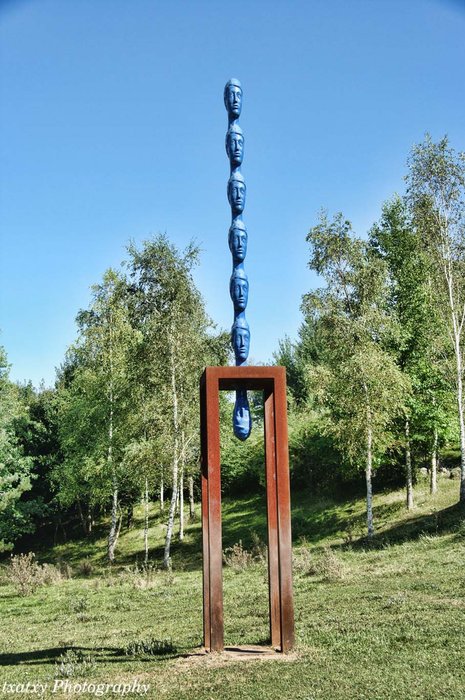 As I always tell you here we are great food lovers and nothing better than representing it with a fork for small people haha.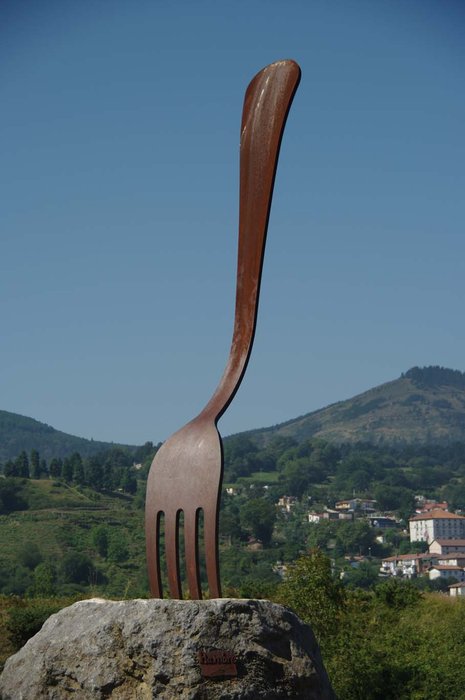 ---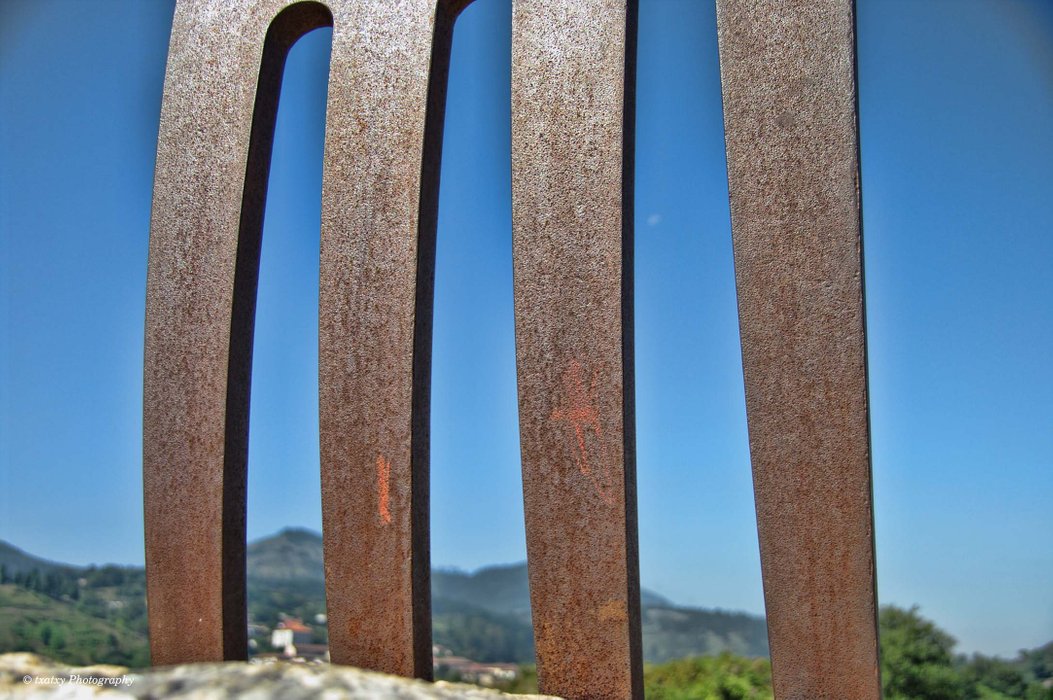 A natural park recycled from an iron mine.
Ticket price 0
Enjoy 100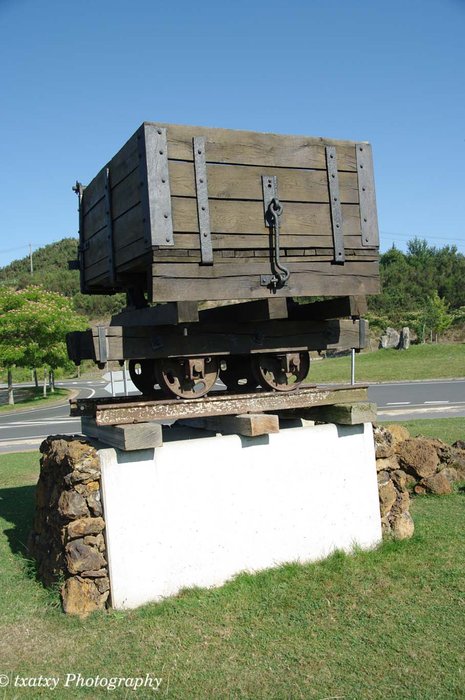 It's time to go down to the city.
We have come by car. But you can go from the bus and then take the funicular de la robla, an experience since you almost hang up when the route reaches a curve under a bridge.
The views say it all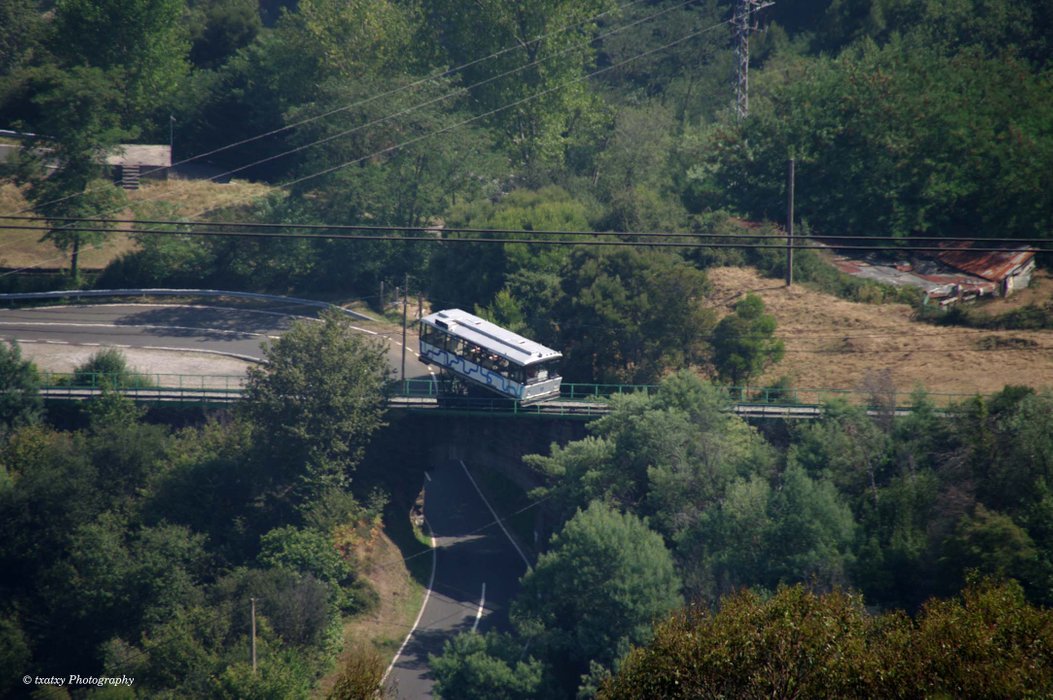 ---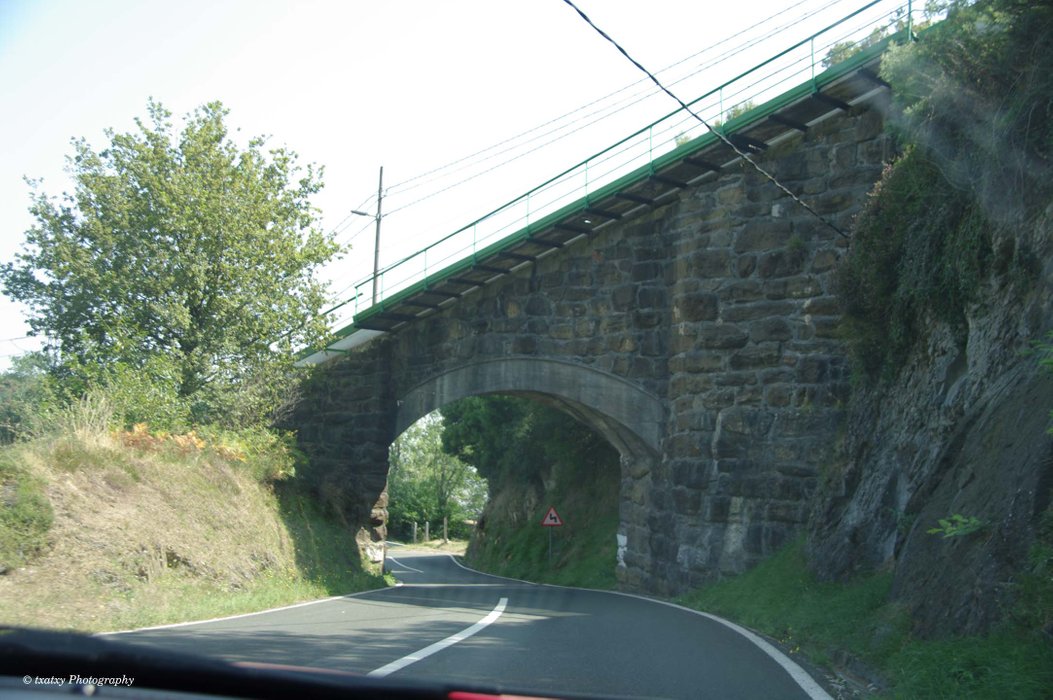 Recommended for the whole family.
At least three hours to explore it, all day to enjoy it.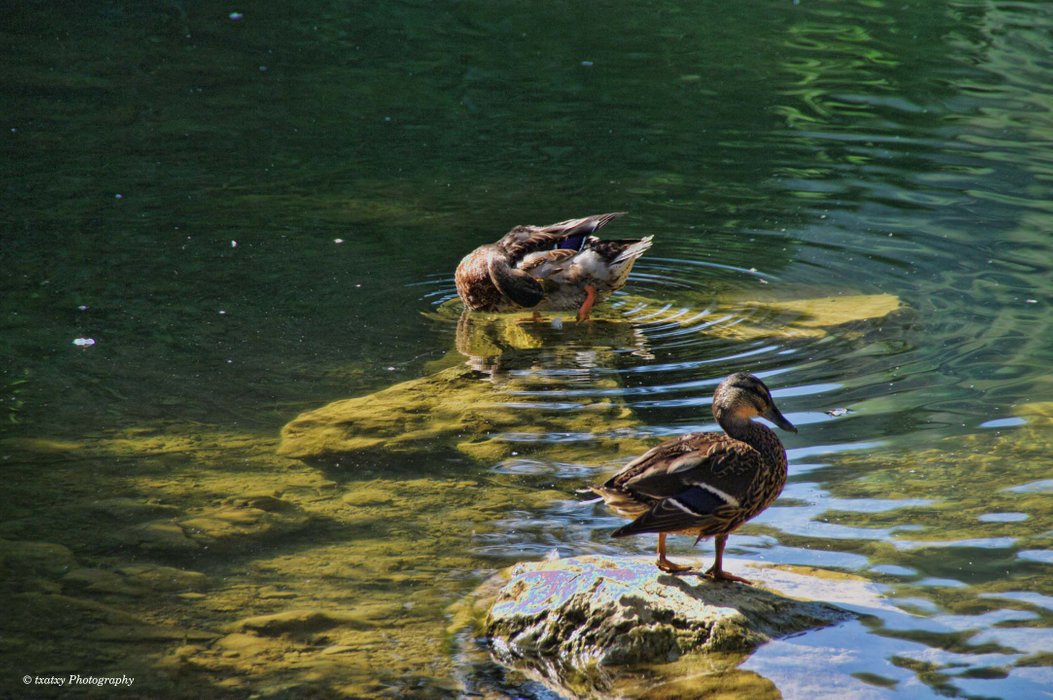 ---

---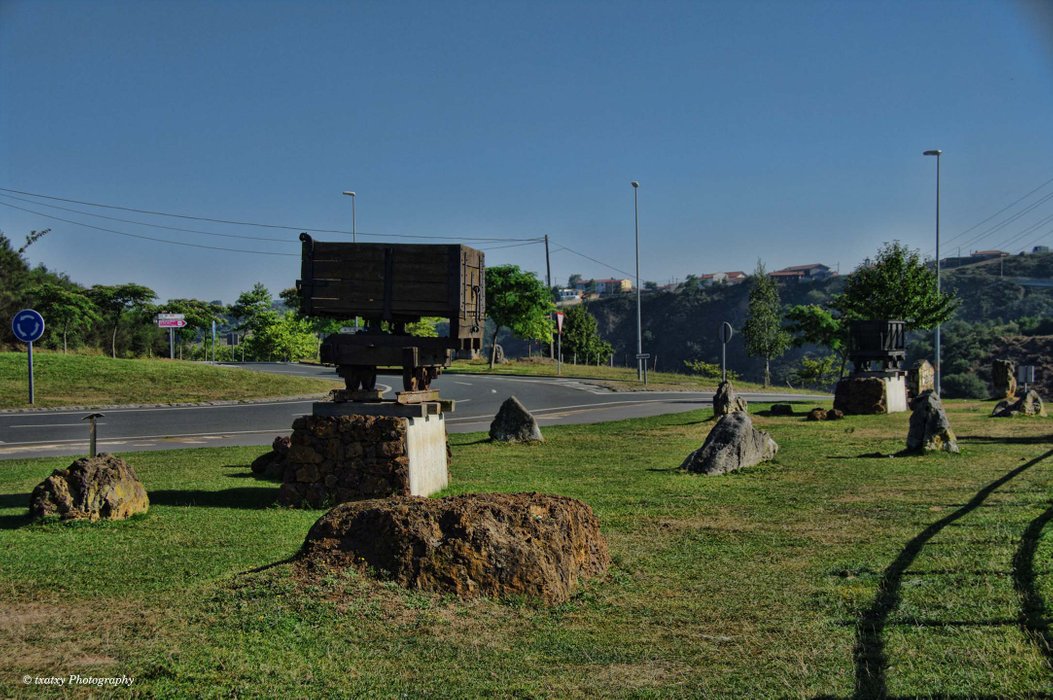 happy ride.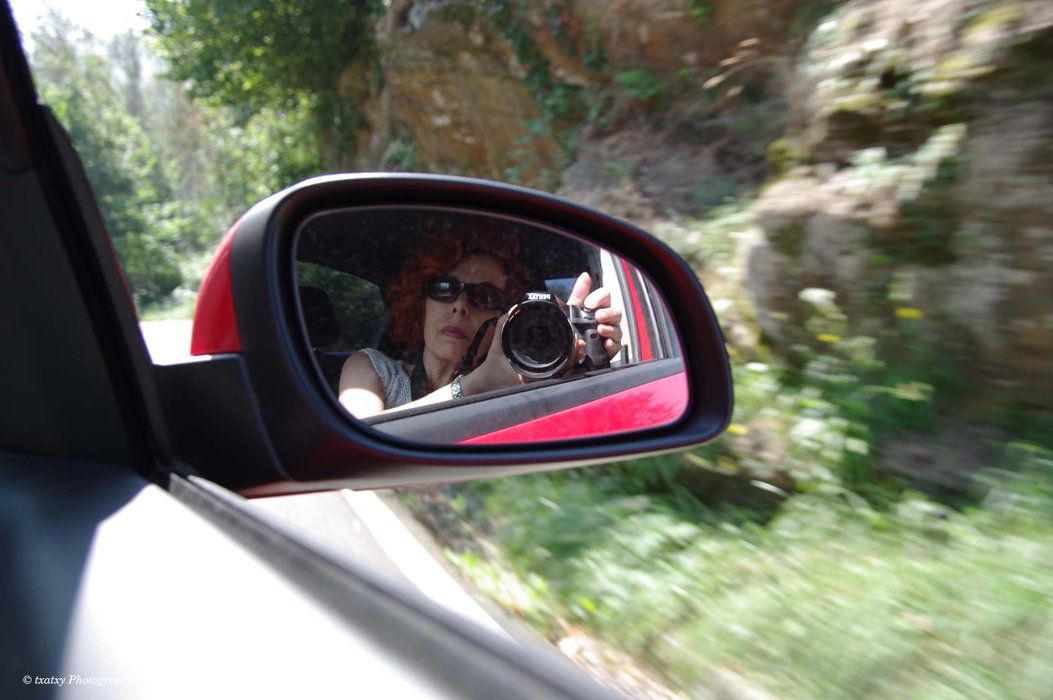 Pentax K20


Image © txatxy. All Rights Reserved.
Original content by Original content by @txatxy

---