Strolling through the holidays
Hello friends
You know they are the parties of my city.
If the entrance of the other day was fun for children
Today is older, good for the whole family.
We are giving the last blows to the parties and it's Saturday.
So we go down downtown, it's hot for what we're used to.
So a splendid Saturday
More get to the Arenal bridge.
We found the Txistularis.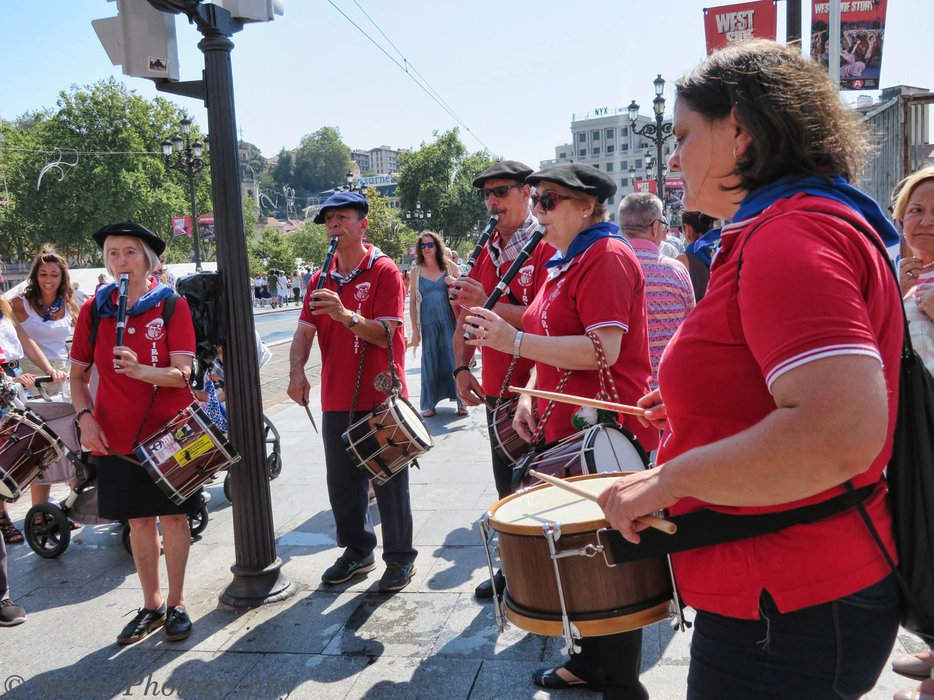 They are our focus of attention now.
The txistu singing to the sound of the drum melodies of our elders that we carry in the DNA
The little ones are also encouraged to go outside so they learn from their elders.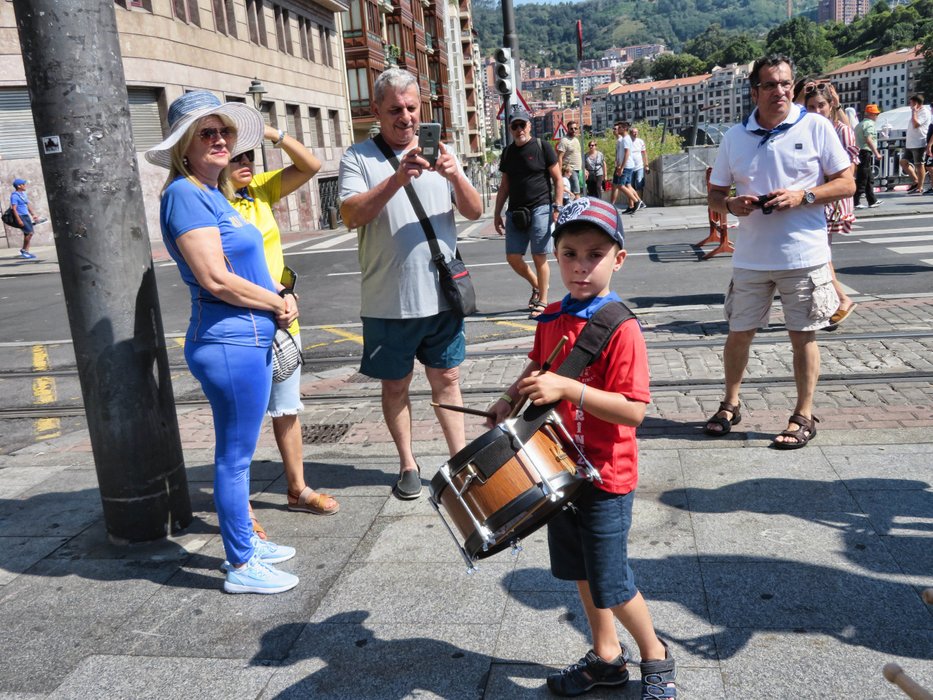 As we cross the bridge there are more people.
We are reaching the center of the parties.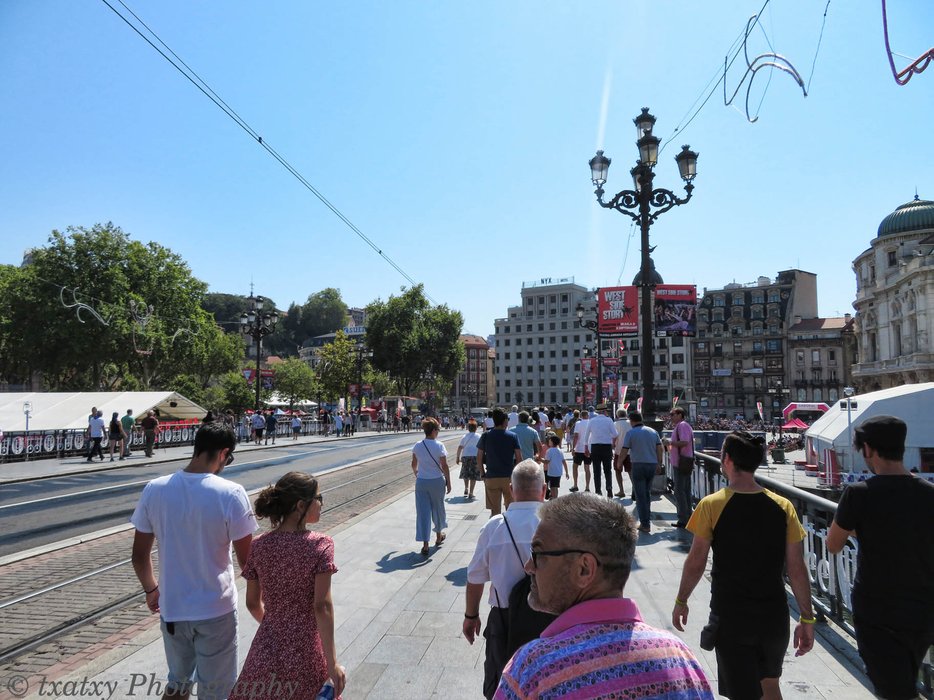 (This one will like my friend @melinda010100 who is the queen of the shadows)
It breathes peace and love.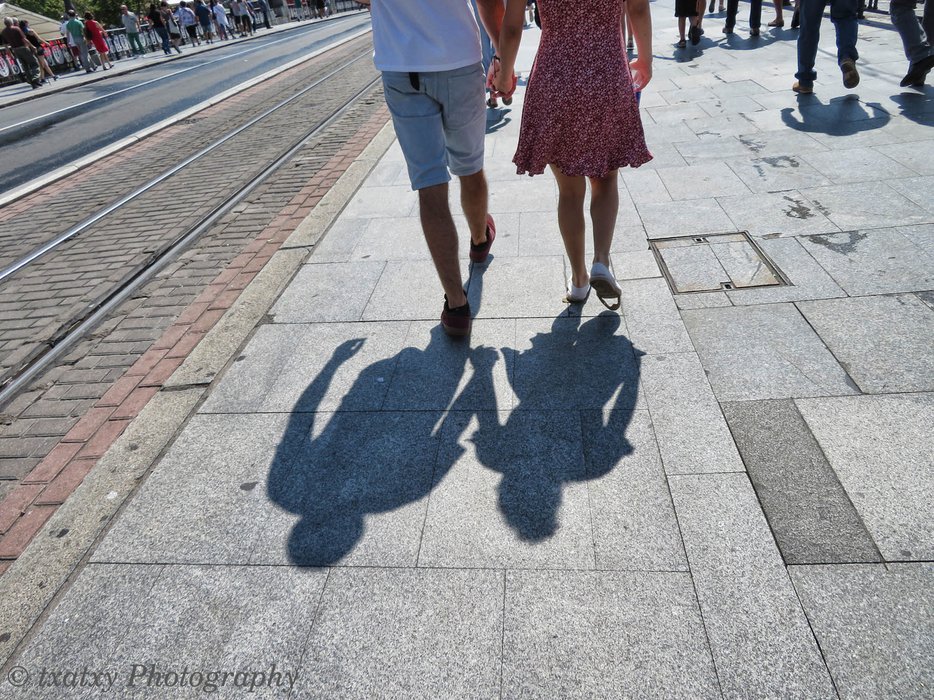 How delicious it smells is 12.30 and is already starting to get hungry.
Euskaldunes or Basques have a reputation for good food and drink.
And today is a contest day ...
Marmitako


Upon entering the Arenal we find the most tasty and fresh Pintxo of the day.
Pintxo of bonito from the north.
We are not Japanese so we roast our pretty on the coals.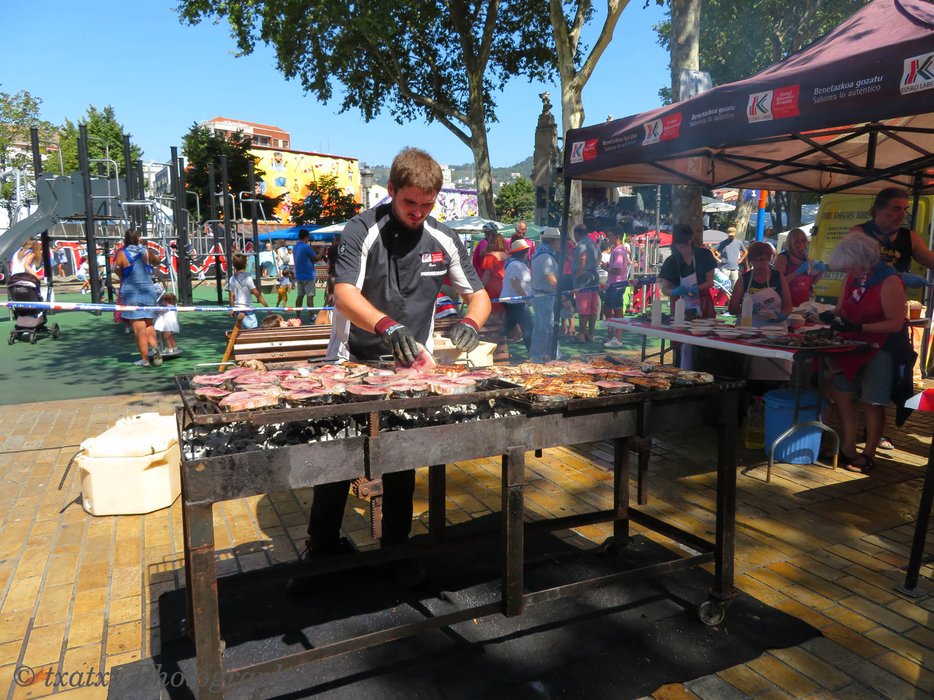 All in a row to enjoy this tasty snack.
We see as the boy, I say boy because he is not a cook but one more of us.
Turn the pretty one so that it is at its point.
Neither too dry nor too raw.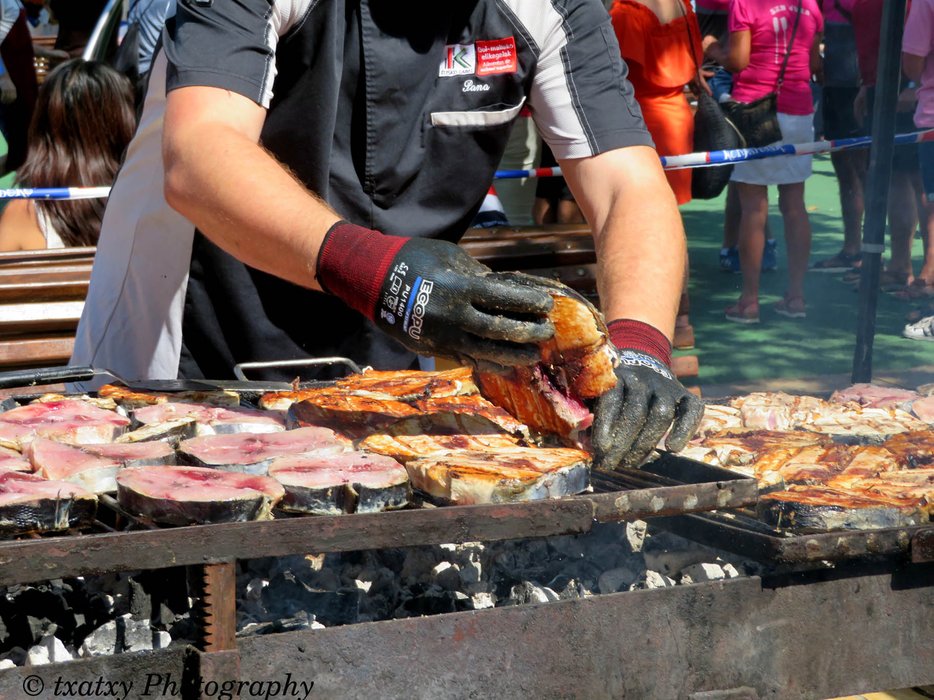 Here you have a nice piece of beautiful at its point.
Nice of the exquisite Cantabrian sea.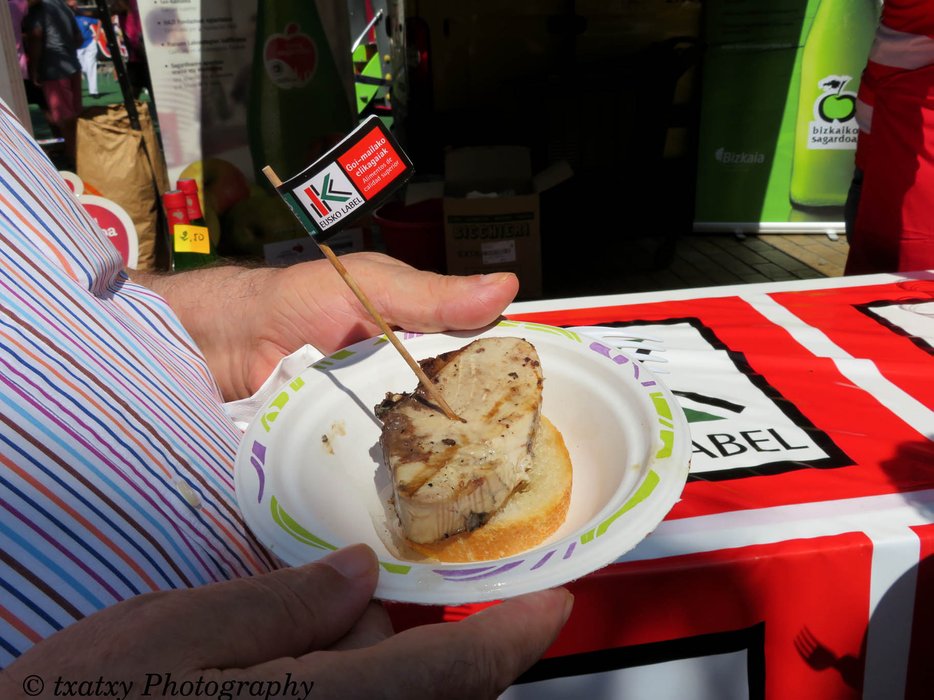 But this dish goes better on a hot day with a good Cider.
Fresh, broken in the glass, with the foam it makes when it hits.
We can already enjoy the Bonito.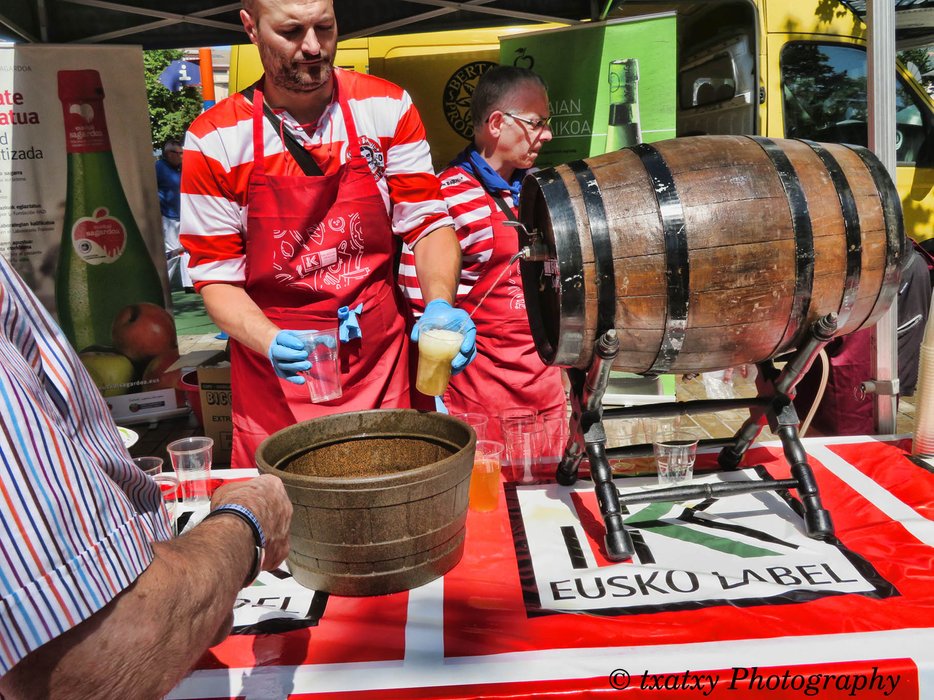 Now we calmly look at the casseroles.
There is preparing the Marmitako.
Each Kuadrilla (friends, partners)
He makes his casserole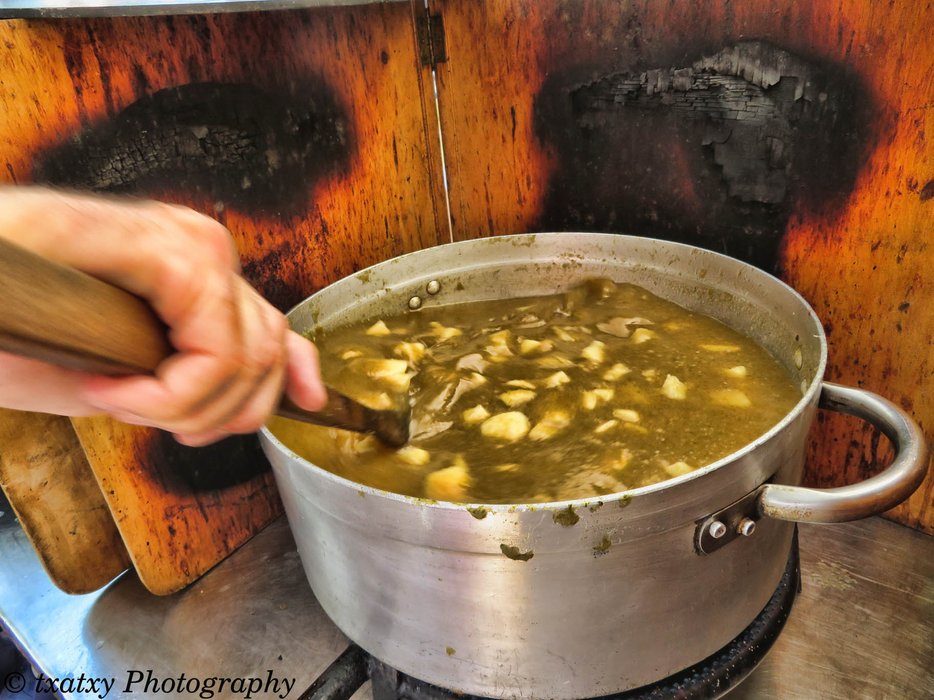 ---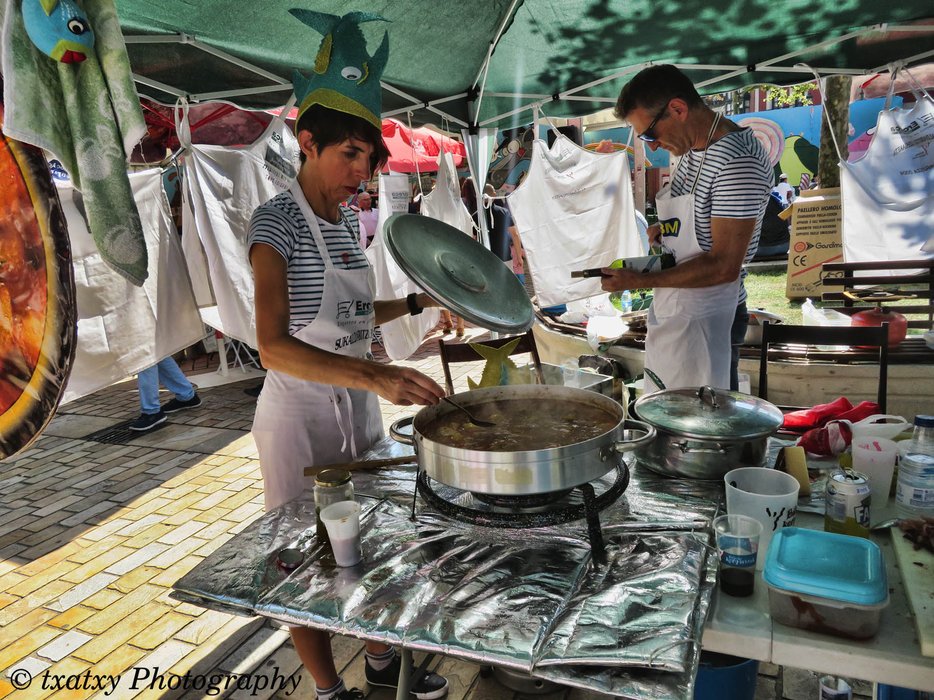 Some enjoy the snack waiting for the food.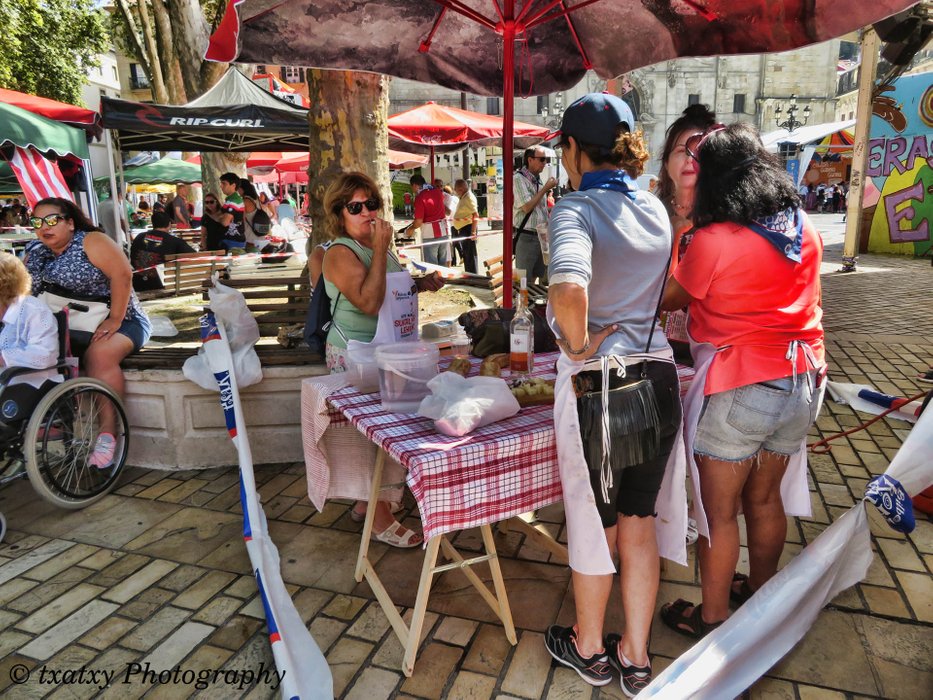 Others focus on the stew to win.
It is difficult to agree with the flavors and the contest is very demanding.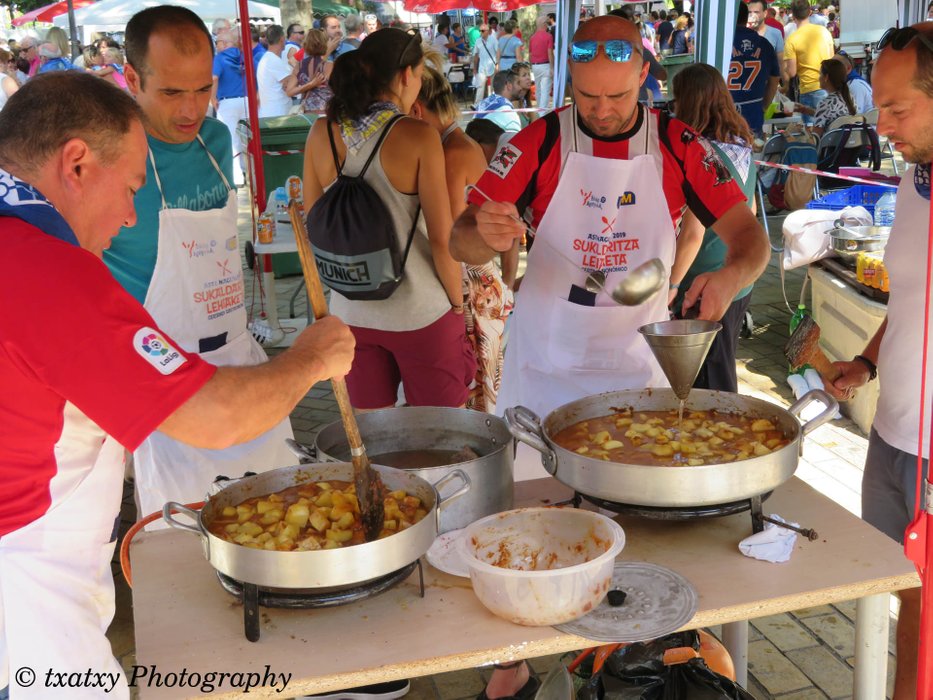 All the details count.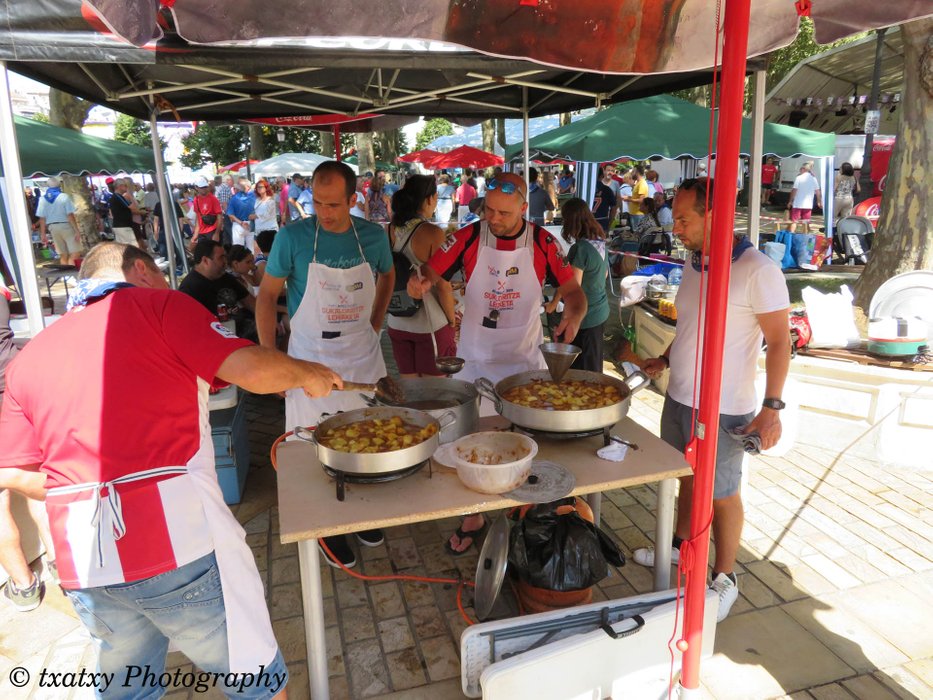 But there is always a smile for the camera.
It doesn't matter that we don't know each other.
Nothing matters, there is only one goal.
Have a good holiday and be happy.
The award
What does it matter, just mind participating remember it and you will be happier.
This is a small part of my parties that I will show you.
Live your life.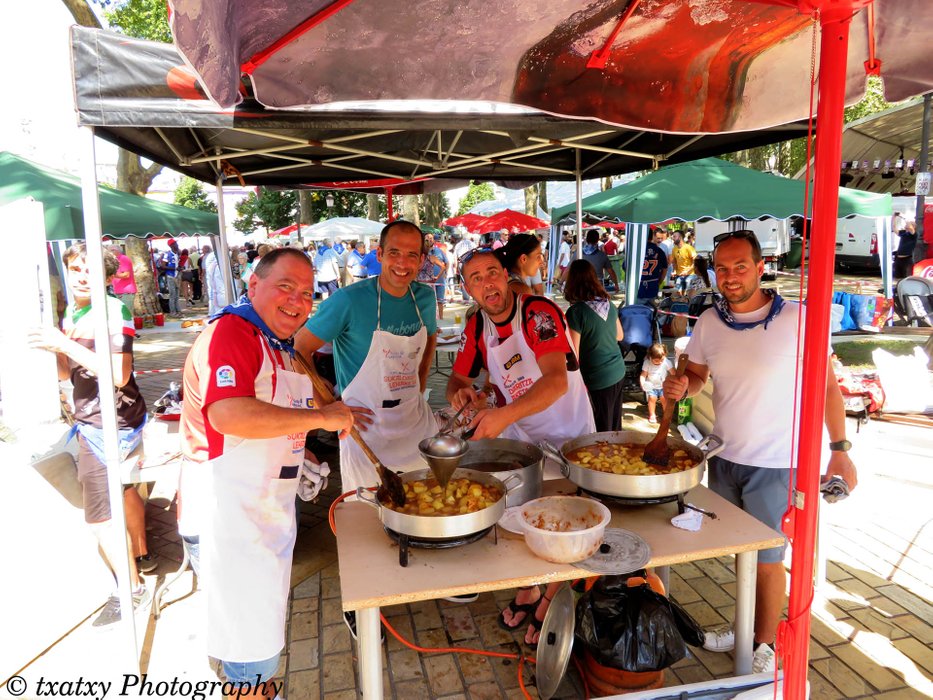 Image © txatxy. All Rights Reserved.
Original content by Original content by @txatxy

---