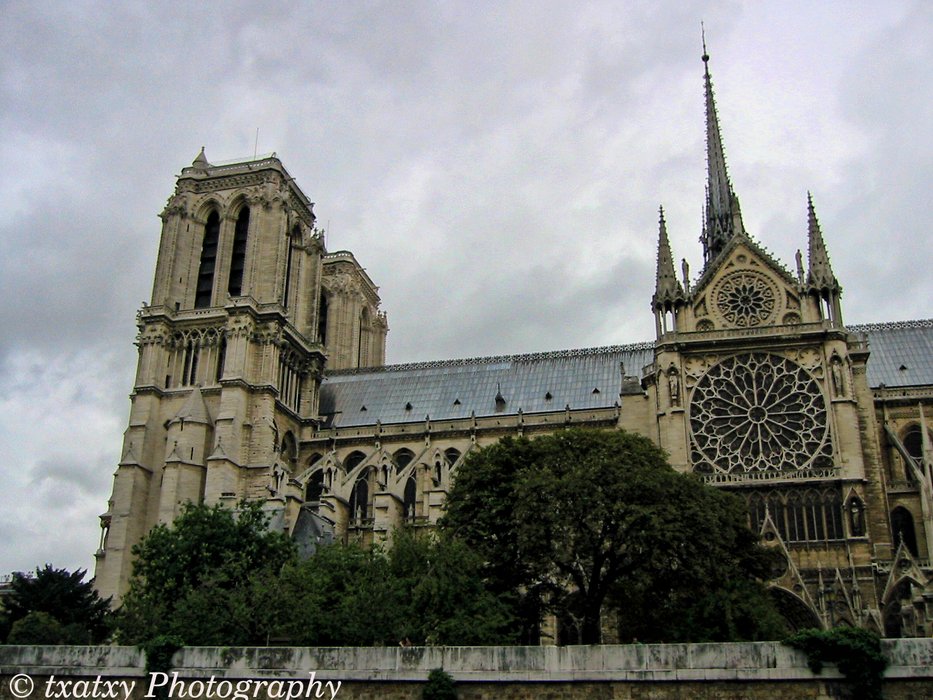 Notre Dame
You were born in the year 1163 but you did not start walking until 1345
In those 182 years many master builders passed through your body.
Many people gave their lives for you.
But you were born great, surrounded by the river Sena that embraces you with its calm waters.
During all these years.
Every traveler or adventurer wanted to visit you. How not?
You impressed me when I met you in 1983.
My first out of the country and you cut me off impressed.
These photos are from the year 206 with a small canon camera of 2 megapixels.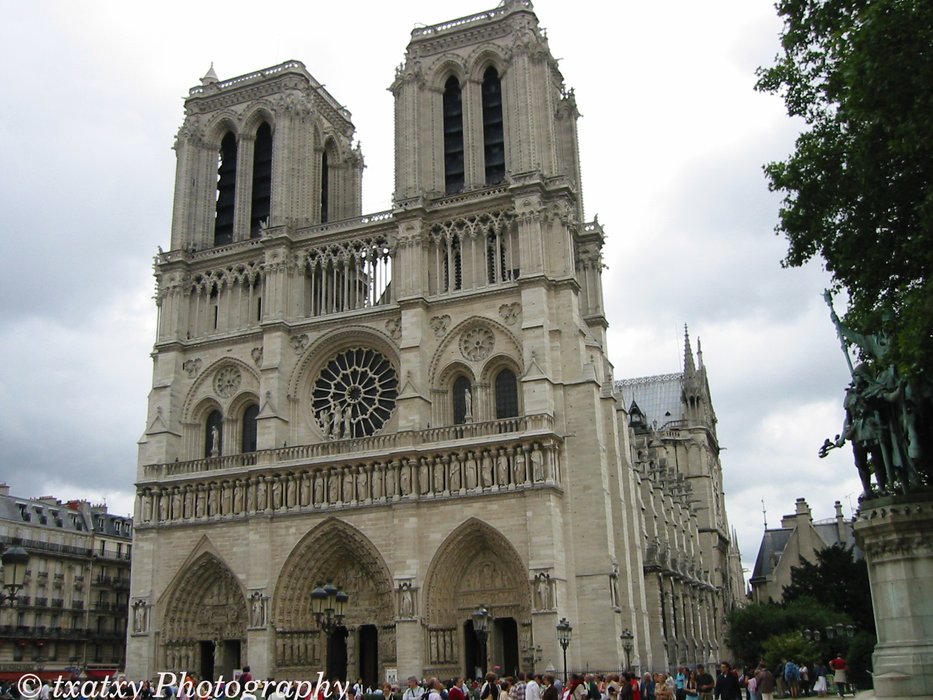 Gothic style that I like the most.
As you all know, fire dominated it, for me it was ......
So now looking at the old photographs, remembering what I saw and felt.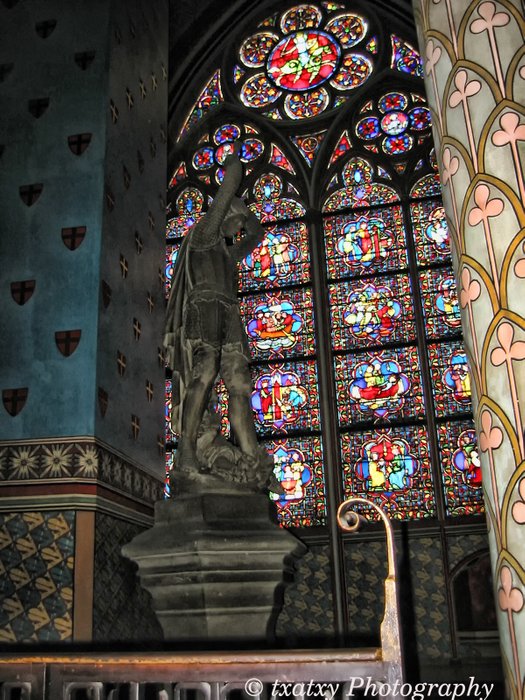 Those crystal rosettes all full of figures. Some of the best stained glass in the world.
The flames devouring them breaking the crystals in a thousand by the force of heat.
Something that can no longer be recovered, some copies may take their place, but it will no longer be the ancestral crystal that lived for so many years.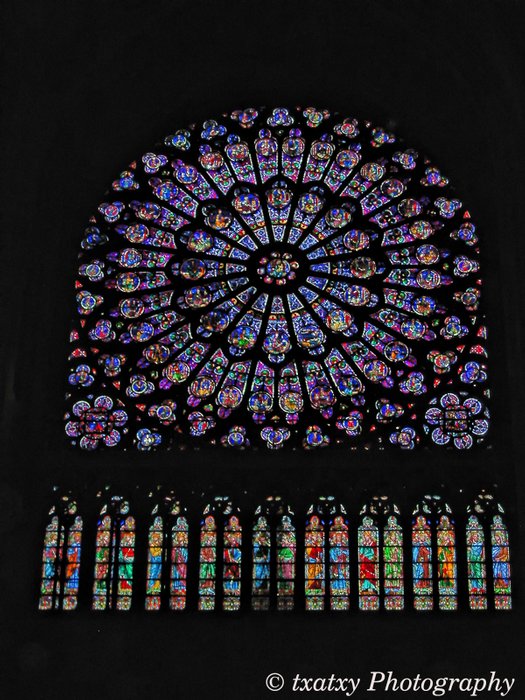 Its interior turned into ashes and burning remains.
Losing the chairs and almost all the wooden ornament.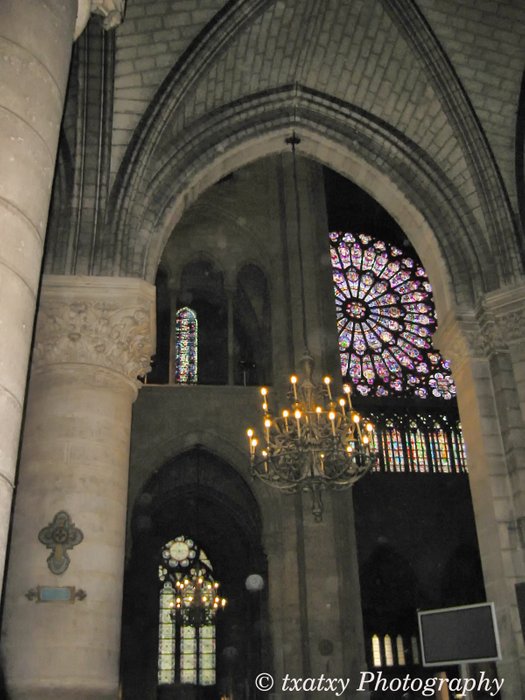 Neither the gargoyle ladies with their fierceness and the face of ferocious guards could do anything against nature, wild and aggressive.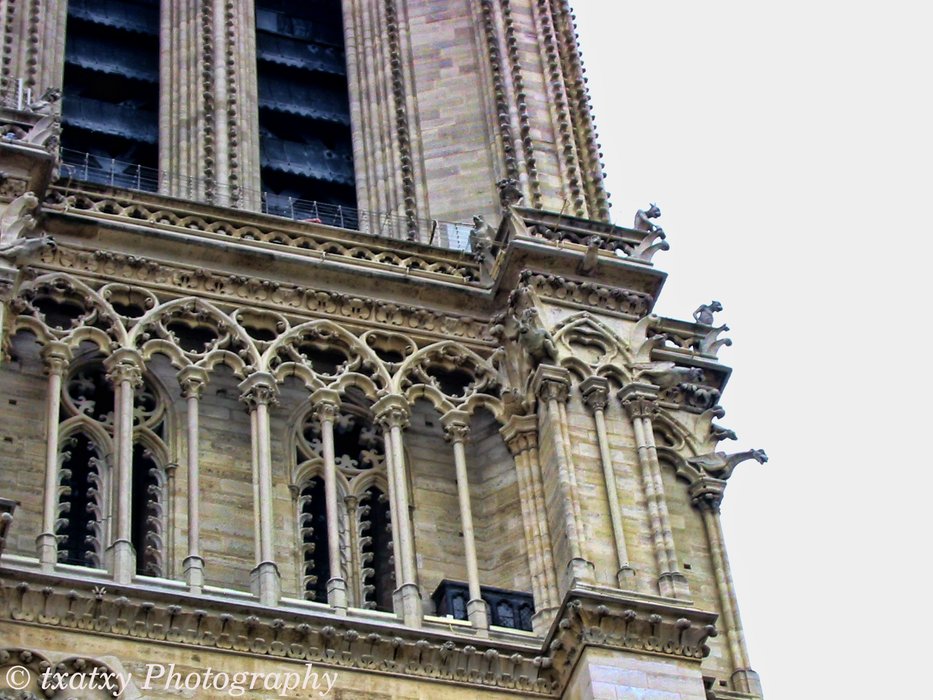 Doña Juana de arco in her eternal pose, I suppose she would see everything.
But remember that it is a statue and although I wanted, I could not.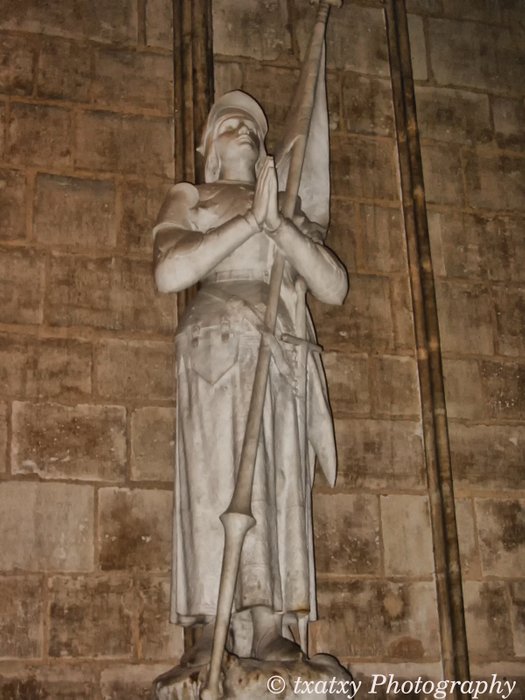 Its lamps that light the space hanging from the ceiling.
To appreciate the carvings of the stones.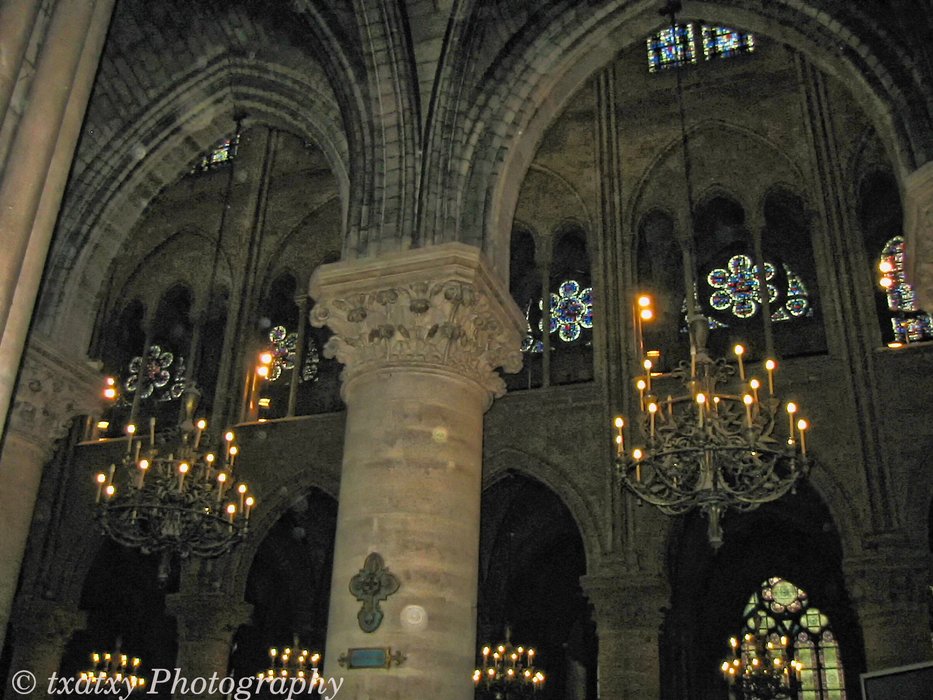 Also the mercy always in a preferential place is not for less.
With its gleaming cross and the grief of a mother for her son.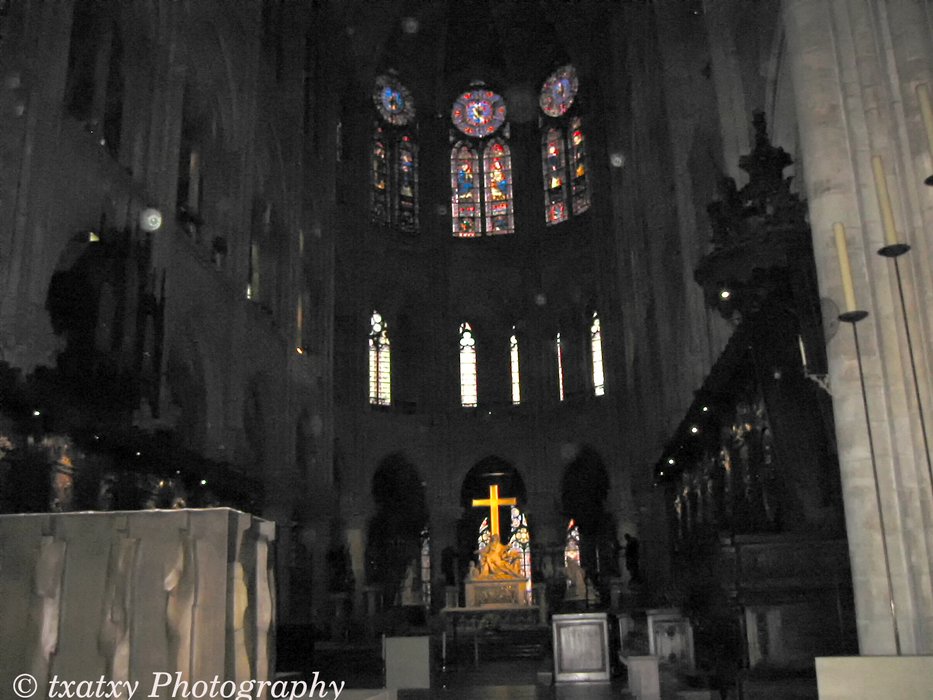 We go outside and appreciate its beauty
The central door
Door of the Final Judgment
On each side and as if it were pillars are the twelve apostles, six on each side
Above all we can see:
Christ, Saint John and the Virgin, at the Last Judgment.
We also have the fight between heaven and hell weighing the souls that we already chose in advance
We also see Christ presiding over the entrance.
A door to spend many hours each different figure.
Every detail tells you more.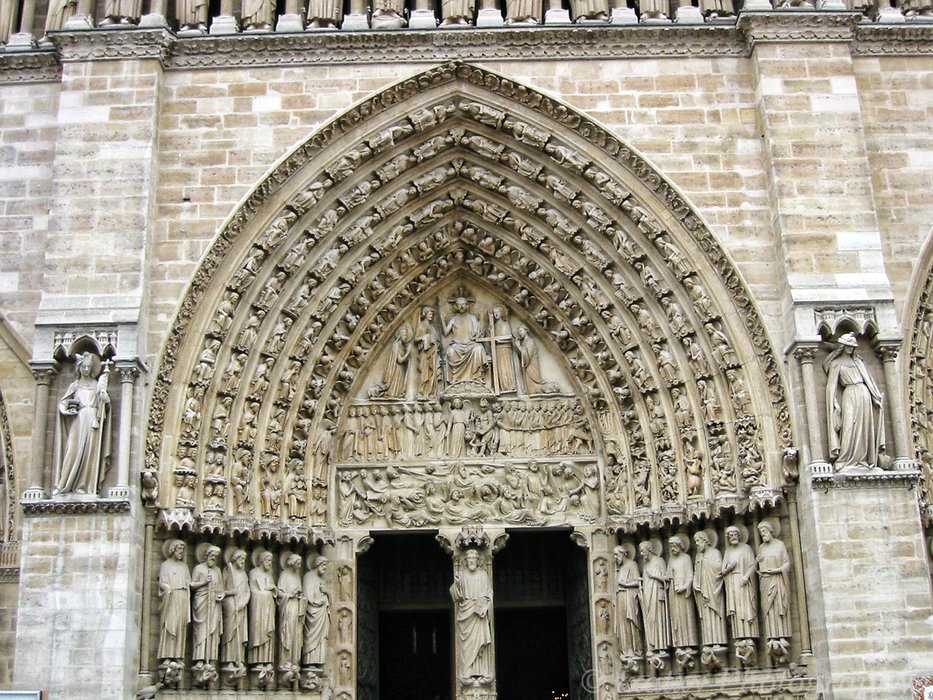 ---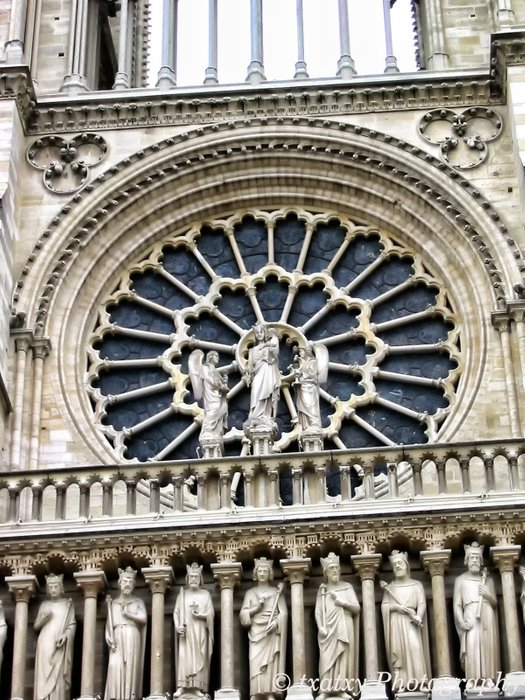 We already walk on the other side of the Seine.
He could not do anything just contribute a little water.
These are already images that we will not see again as they were.
It was a jewel that fire devoured.
A jewel that many of us carry in our minds.
A jewel that we all regret having lost.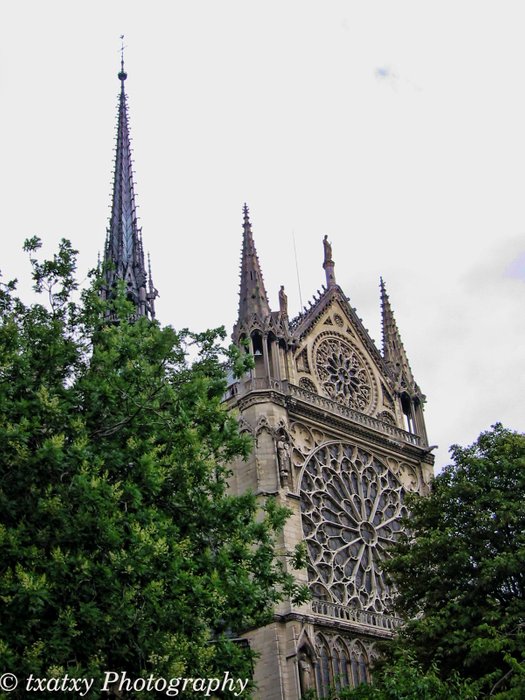 Image © txatxy. All Rights Reserved.
Original content by Original content by @txatxy

---