Tourism information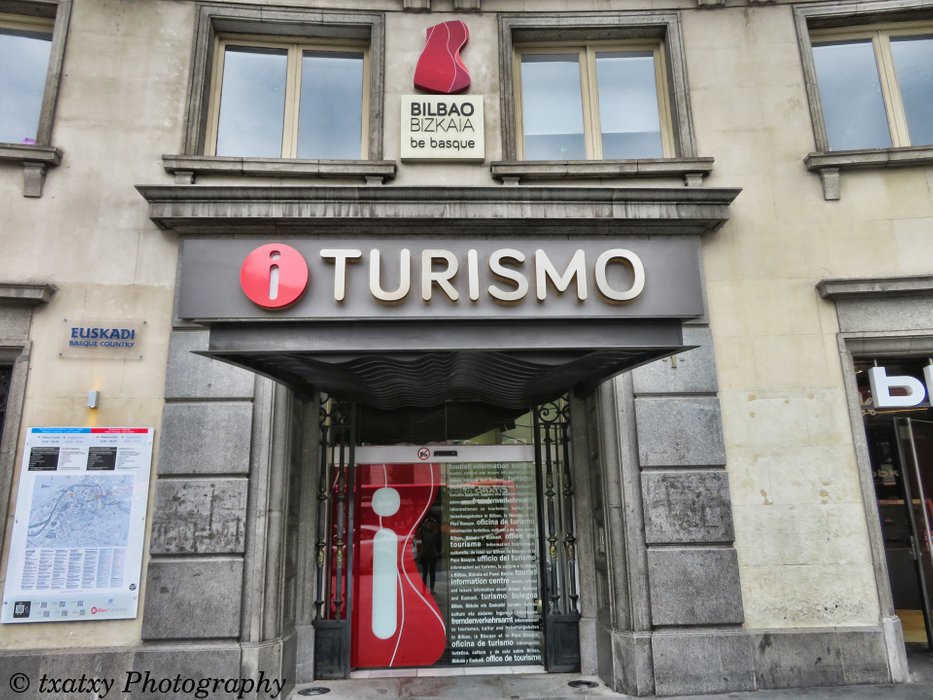 Hello friends
Today I present the information and tourism office of the center of Bilbao.
For all the people who do tourism for countries and cities that we don't know, today we get into this world where everything is within reach of the key.
But the charm and communicating with a person who attends to us and understands us is much more human and rewarding than a map in hand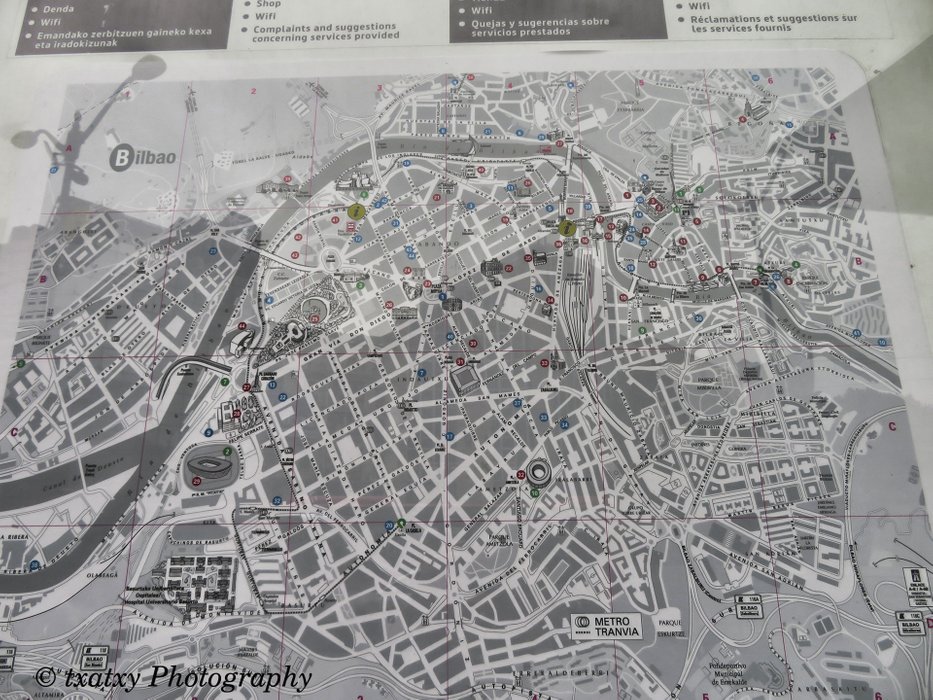 The photos are from today, the first Sunday of October, already in the fall.
The day is sad, what does sadness mean to us?
Well, the sky is gray and threatens to cry on us.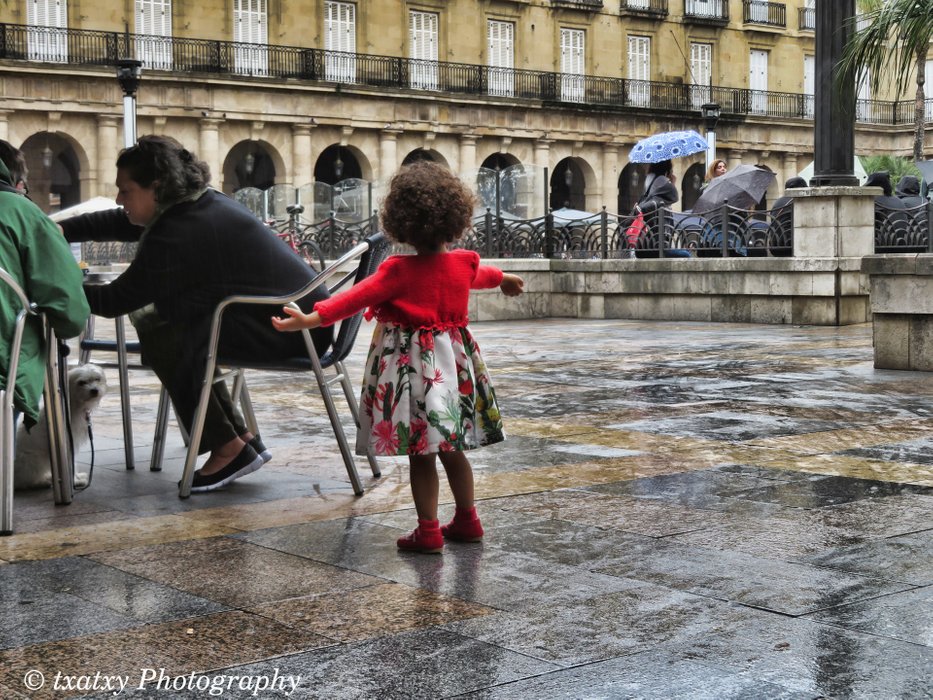 So we went for a walk in the center.
In the middle of the circular plaza we find the information and tourism office.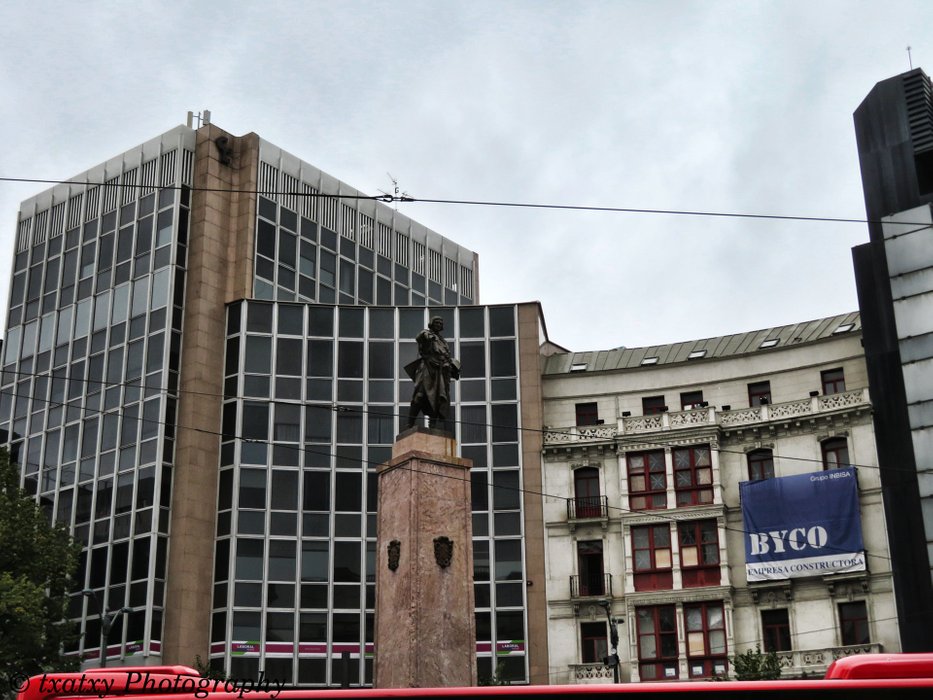 The building of more than 120 years, but you just have to pass the doors and you are in a modern and relaxed world.
Our feet step on the doormat with our Bilbao B and we see the paintings on the wall.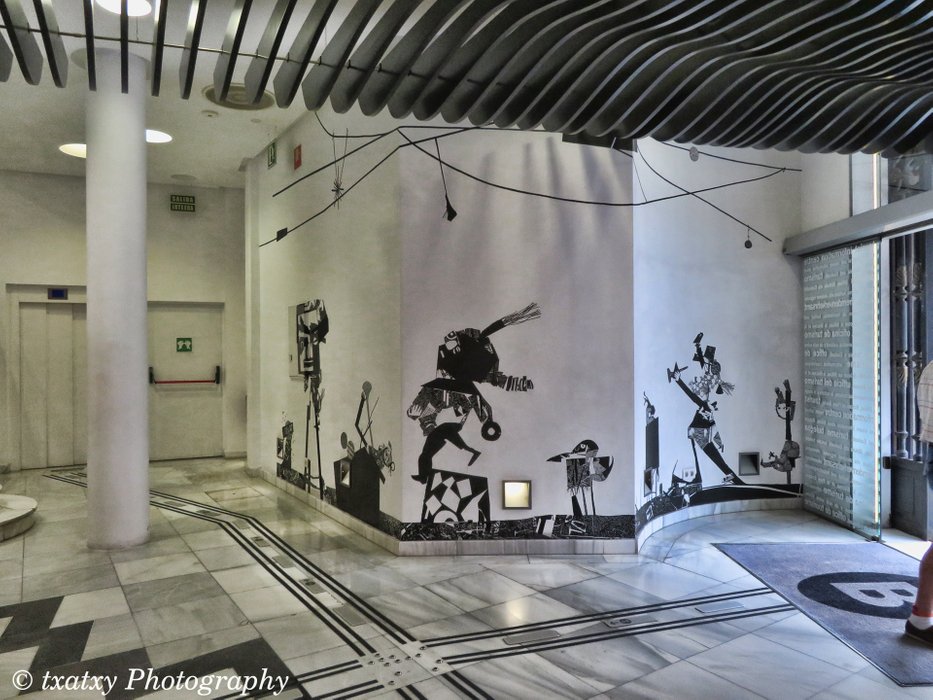 To our left a space for reading news of the area with the wood making honeycomb, as if we would be in our own hive.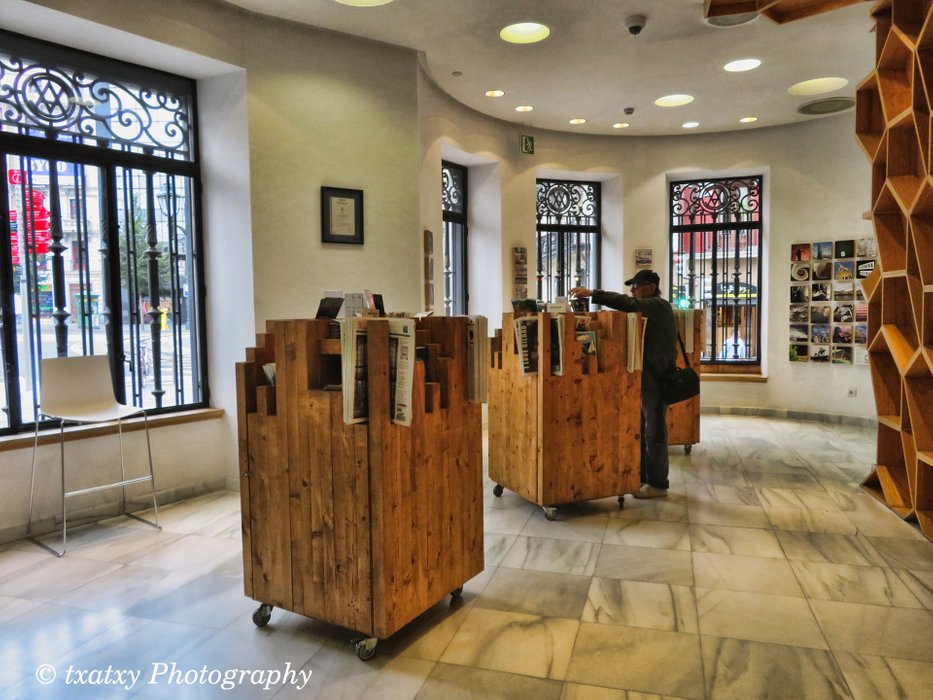 ---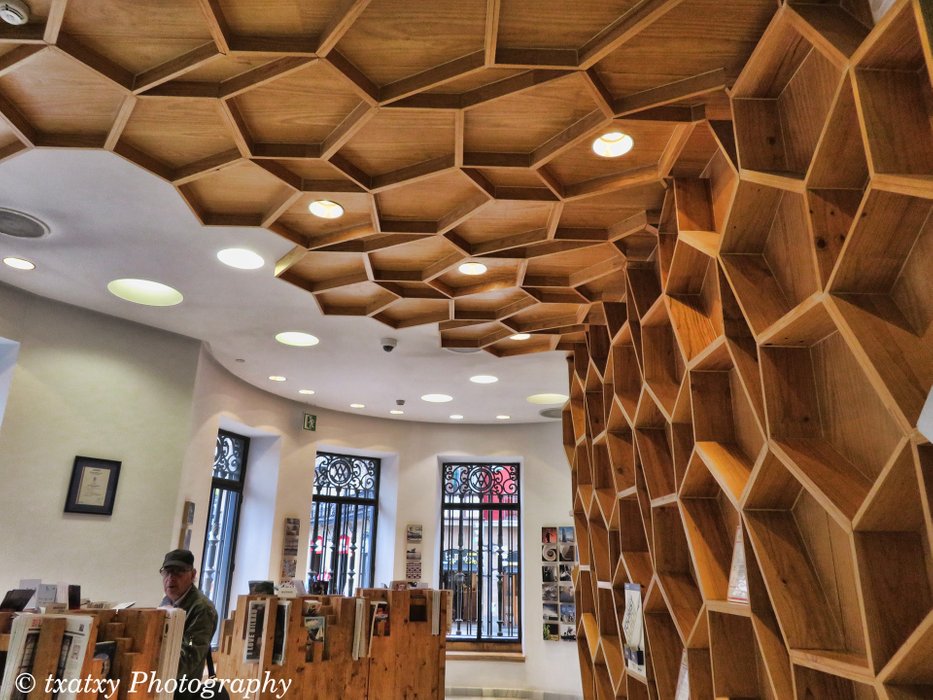 If we look straight ahead we see the beauty of the place.
Once upon a time there was a large Bank and today it combines the beauty of the old buildings and the decoration of the modern.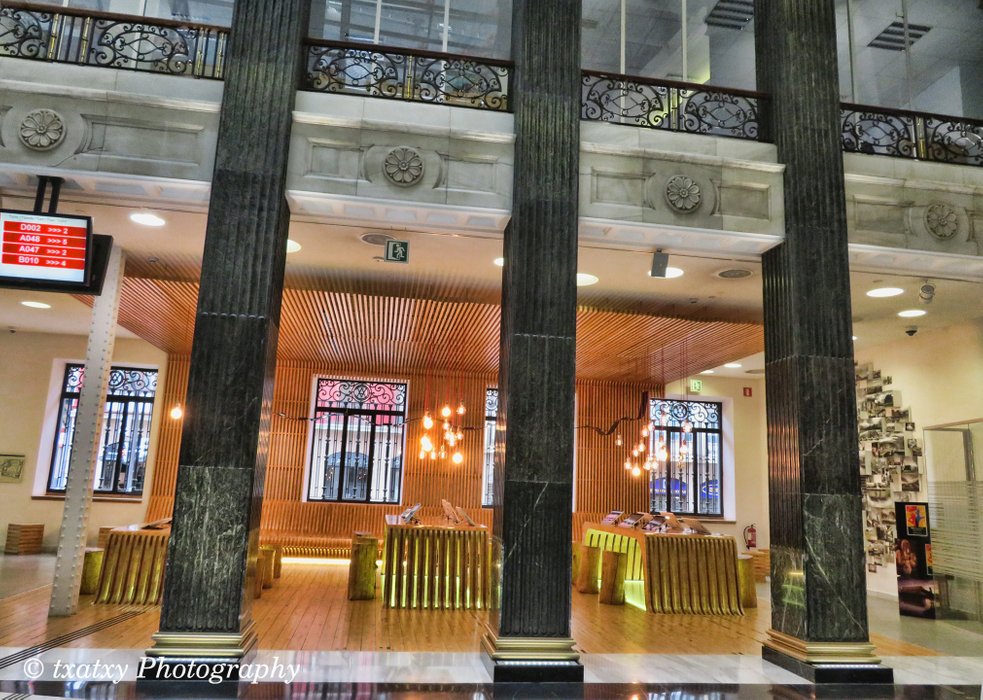 We see their black marble beams with the floor of a pure white, combined with 24 screens that inform everything related to tourism.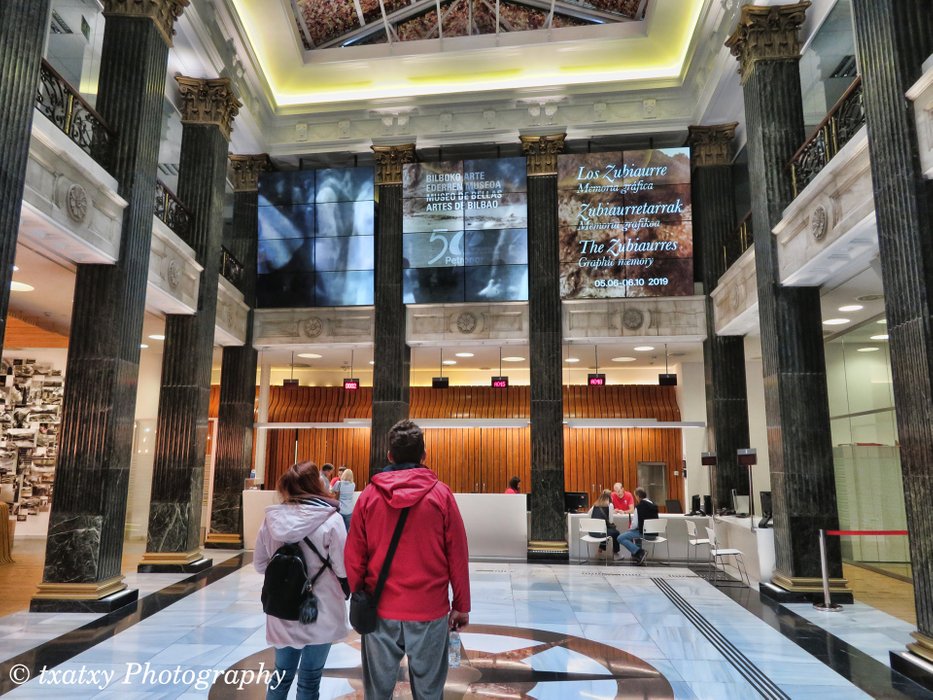 Information desks where trained people serve you with great pleasure in any language, always with a smile.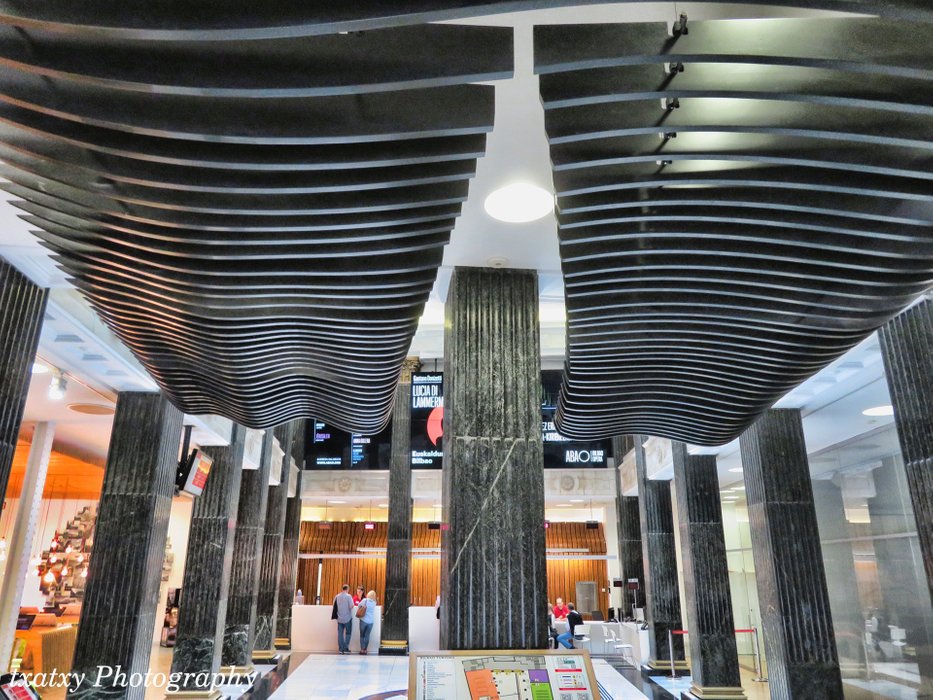 We also have
With beautiful yellow colors combined with the classic wood, the relaxation area where you have computers or just a rest area.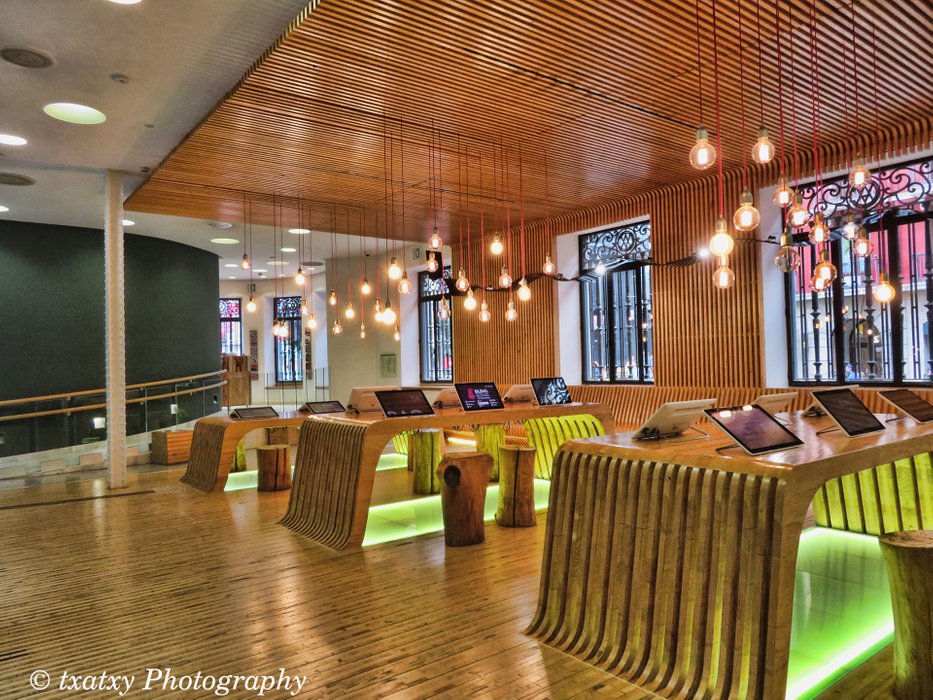 ---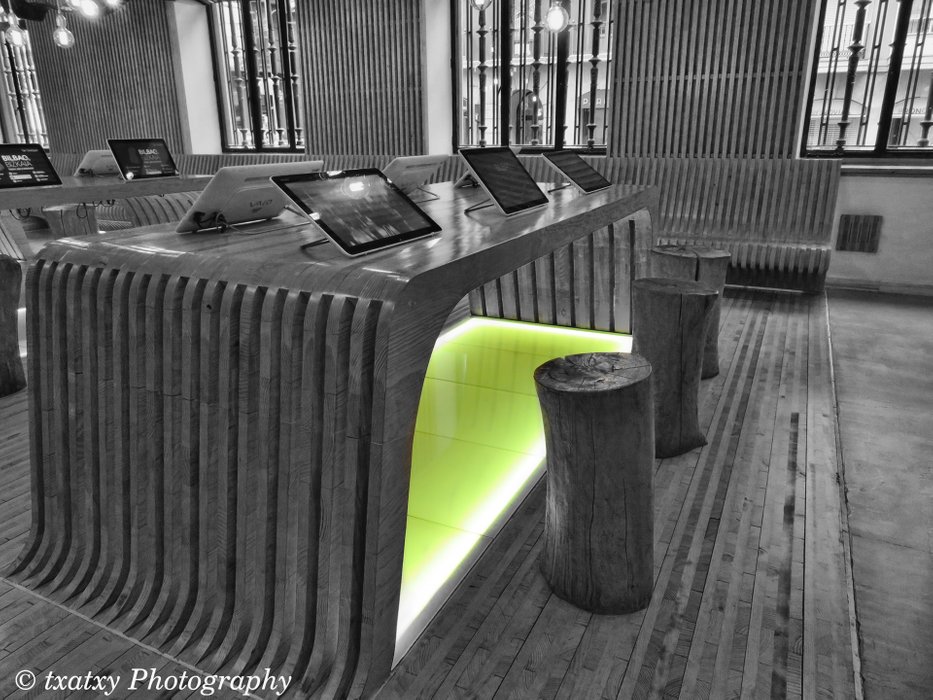 On its walls you can see a collage of photos, we could say that there is reflected the soul of Bilbao, pride in our land and our traditions.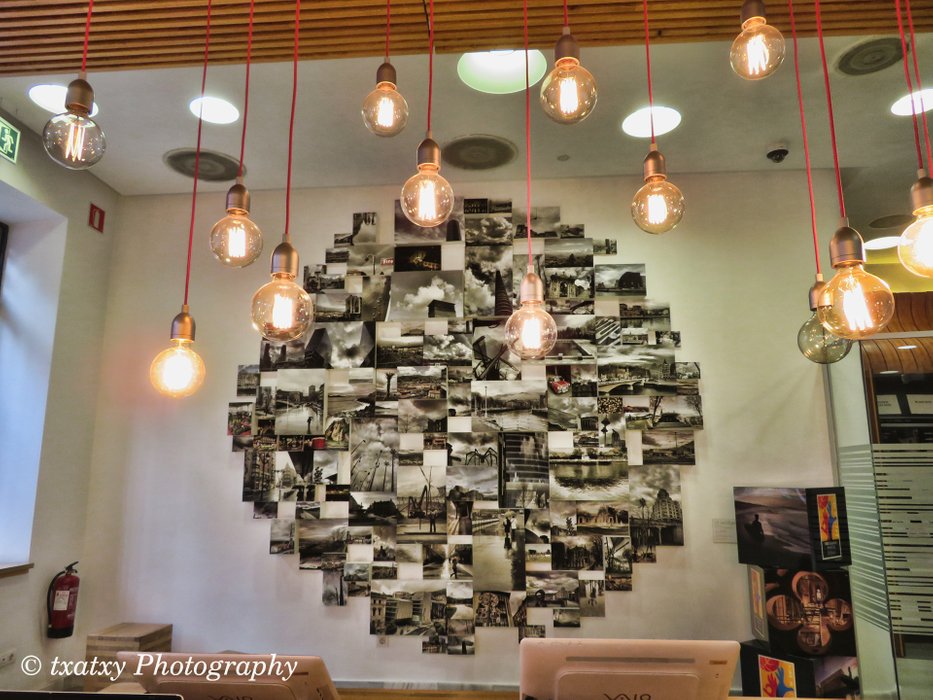 The little corners, the beauty of the place, our blood that is the estuary, our buildings and sky.
We ourselves in different images.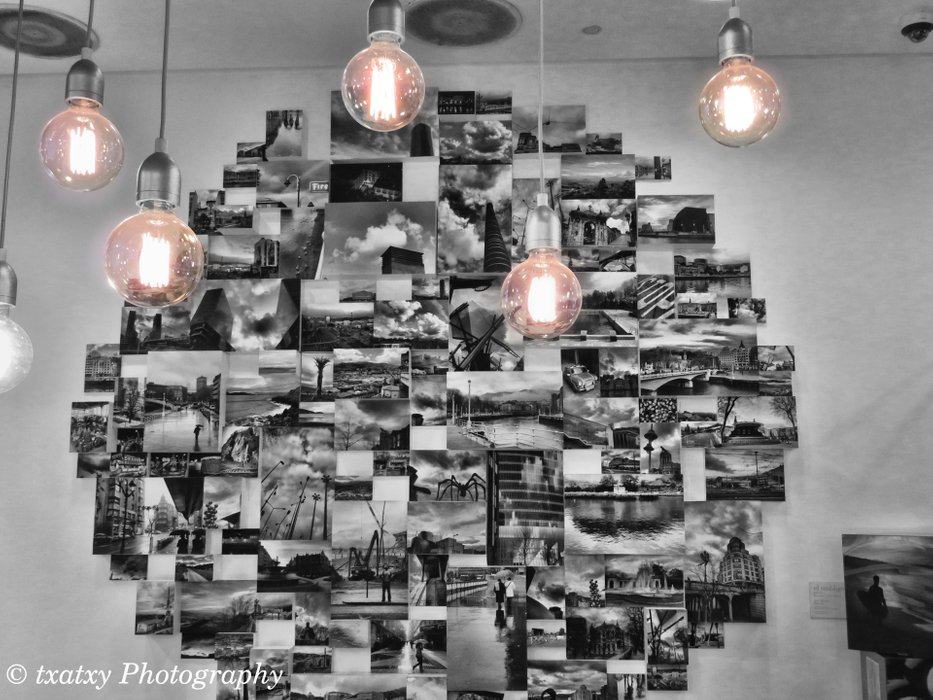 This entry does not show any route or any adventure, but I think it is something very important for every traveler and I am very grateful to all the information and tourism points around the world they make our trips safer and more beautiful.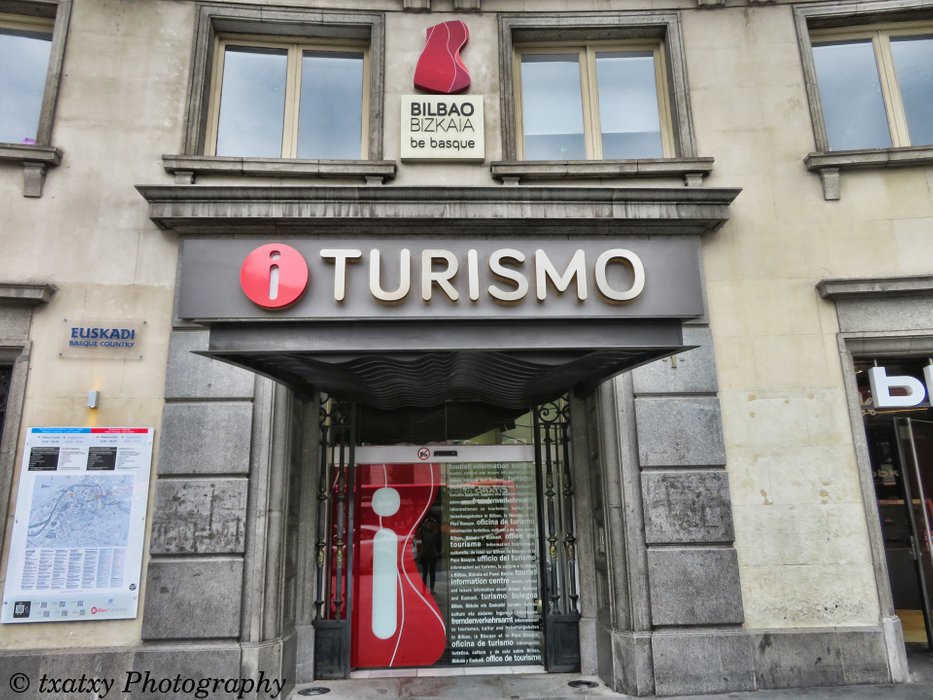 Canon PowerShot SX730 HS
Image © txatxy. All Rights Reserved.
Original content by Original content by @txatxy
discord txatxy#6752