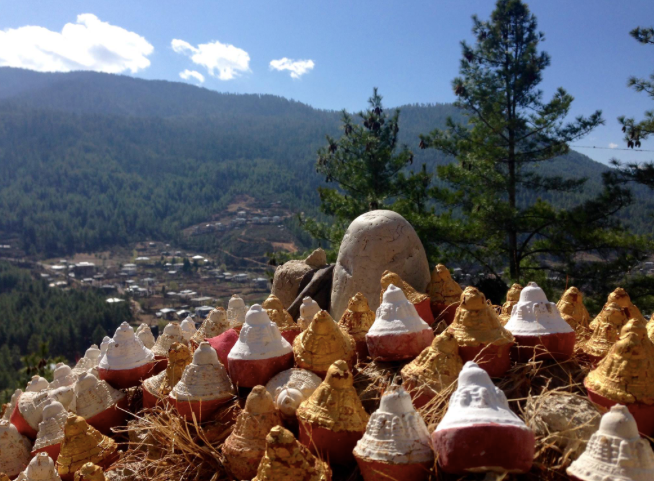 The Hidden Kingdom of Bhutan in the Himalayas
photo: my own
After competing in the 'Tour of the Dragon', a 268 km MTB race in Bhutan, I travelled around the country a little and would like to share some of my experiences and photos. Click here in case you are interested in my report on the cycling race: first part, second part and third part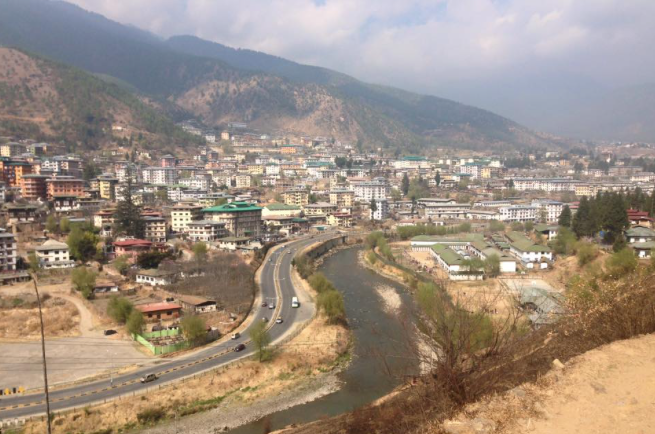 Thimphu, photo: own
Bhutan is a small Himalayan kingdom that strives for "National Happiness". "Gross National Happiness" is one of the Government's key development goals. I do remember participating in a course on Monitoring and Evaluation in the Netherlands, and one of the participants was somebody from Bhutan. He was trying to define indicators in order to measure "National Happiness", he was struggling to find these indicators.
One of the most distinct features in the landscape are the "dzongs" or fortresses that you can find throughout the country. I visited several of these and they are really impressive.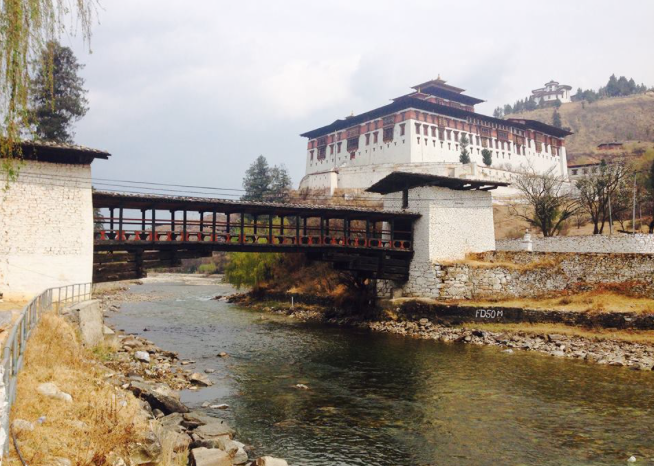 One of the Dzongs, photo: own
Being a Himalayan kingdom, the mountainous environment makes road building really complicated.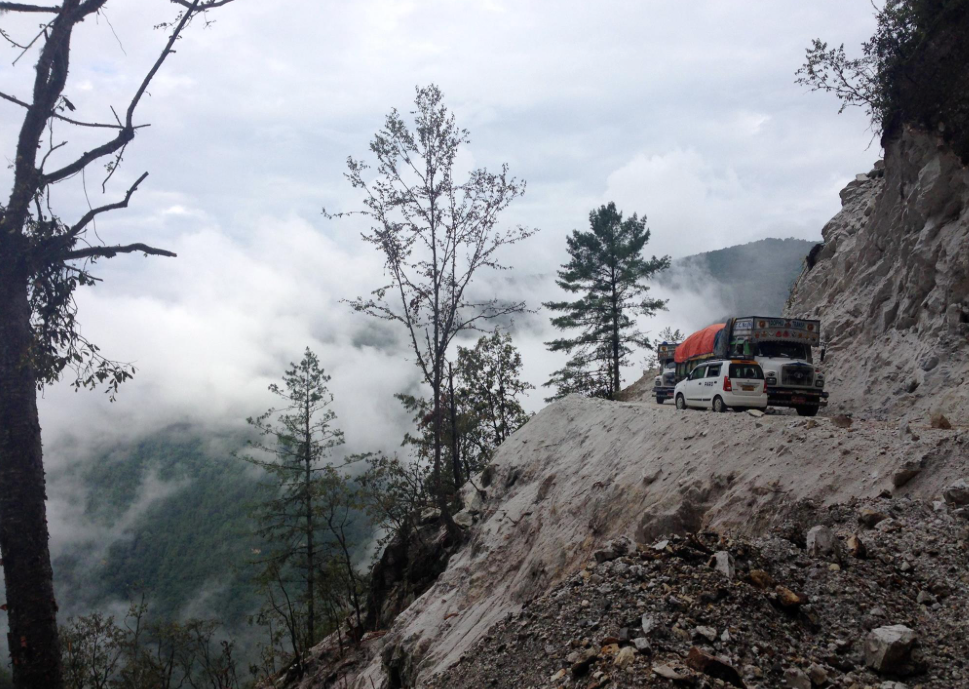 The treacherous roads, photo: own
Bhutan has a complicated relationship with India, its big southern neighbour. Bhutan is dependent on India for many items, and the road from Thimphu to Phuentsholing provides most of the goods that Bhutan needs. The road was built by an Indian company, that placed road signs with little rhymes for road safety along the way. Bhutan is a little embarassed by these signs, but doesn't want to remove them, in order not to upset its Big Neighbour. "Peep Peep, don't Sleep" is probably my favourite! '-)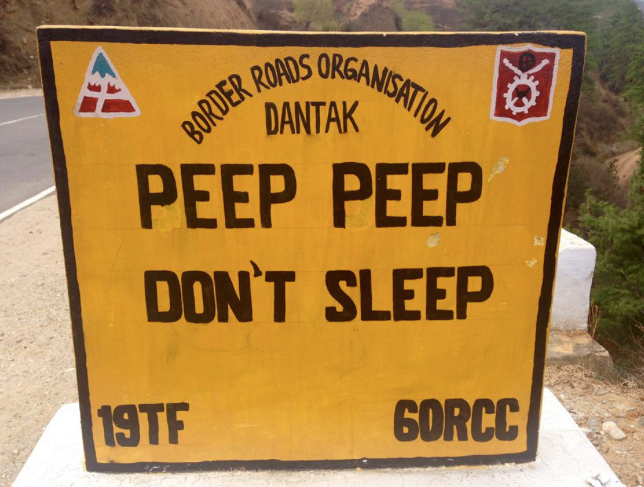 Sign on the road from Thimphu to Phuentsholing photo: own
All in all, it was an amazing experience, and I can certainly recommend anybody to visit this country! Some more photos: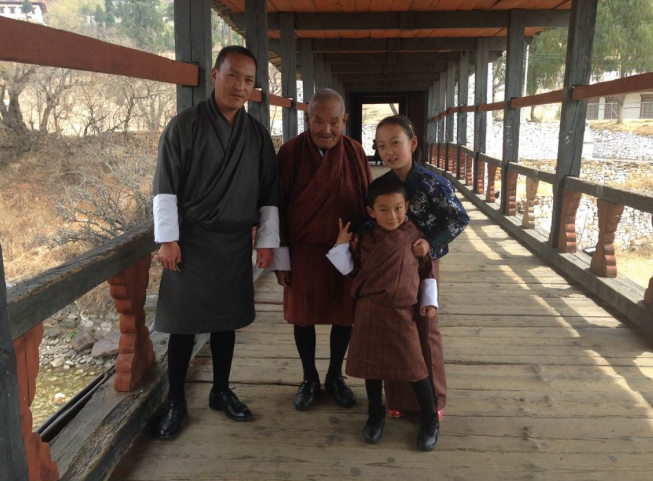 photo: own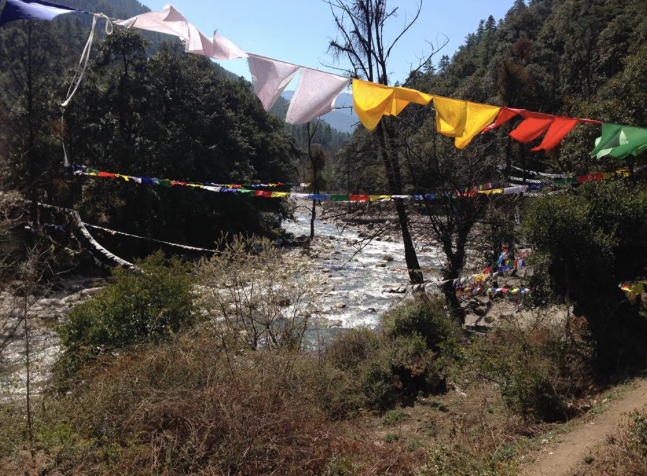 prayer flags: photo: own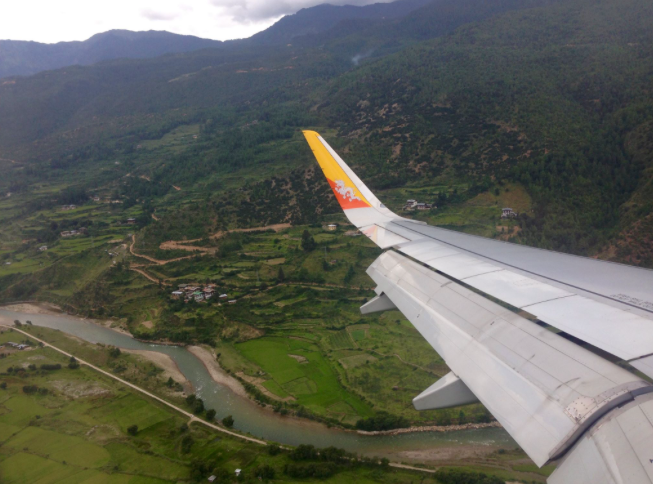 arrival in Bhutan, photo: own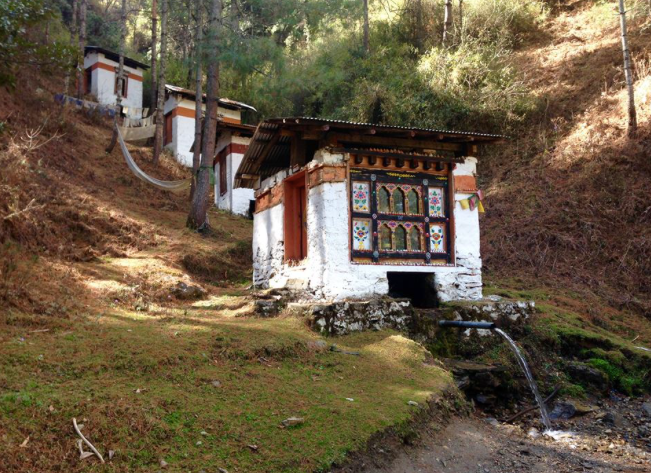 photo: own
photos are my own, unless specified otherwise