This is a blog about a mountain biking trip in Kenya, to celebrate the start of #cyclefeed, which hopefully will be a thriving place to meet all bike enthusiasts. Thanks for the great initiative, guys!
We flew into Kenya from South Africa and went biking on the slopes of the second highest mountain in Africa, Mount Kenya (5,199 metres high). Mount Kenya is slap bang on the equator and one of the few places on the planet to find snow on the equator.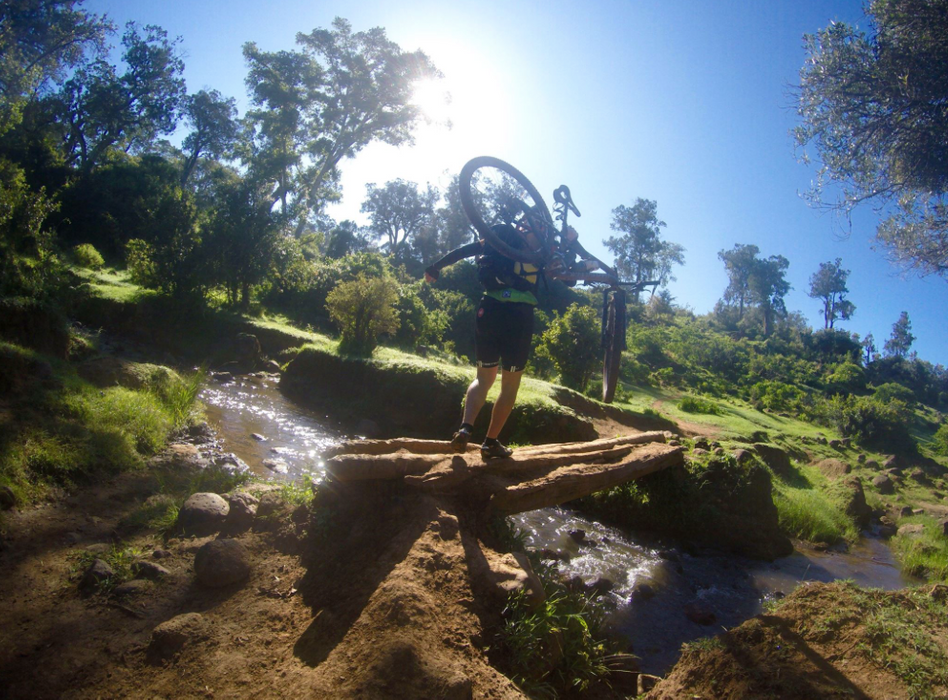 Crossing a river, own photo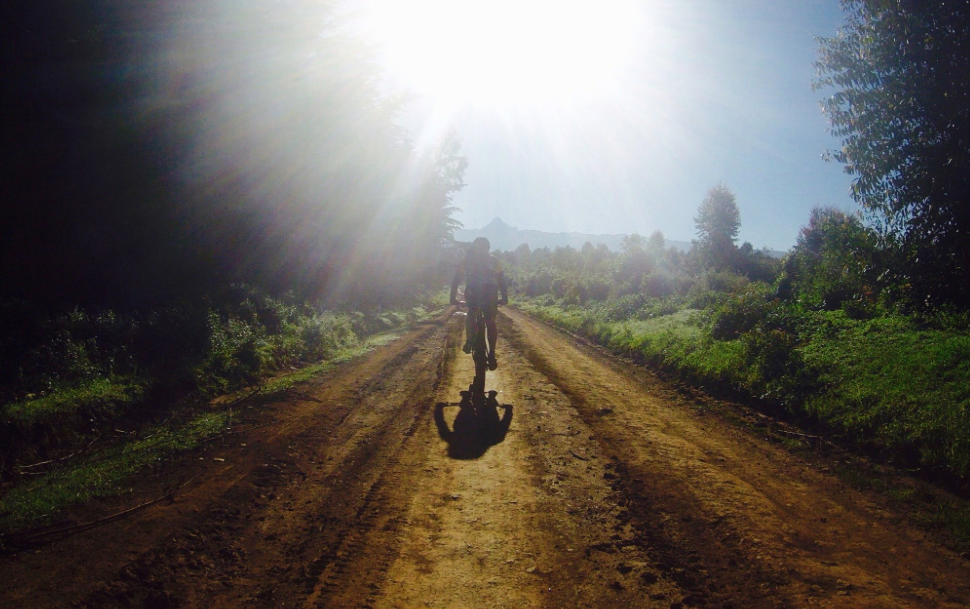 Cycling towards Mt Kenya (in the background), own photo
I used to live in Kenya and have done some races in the area. I had saved some GPS routes from those races and loaded them on my GPS, and we tried to follow them. This was not always easy, as some of the road and trails had seriously deteriorated.
Sometimes the going was tough, own photo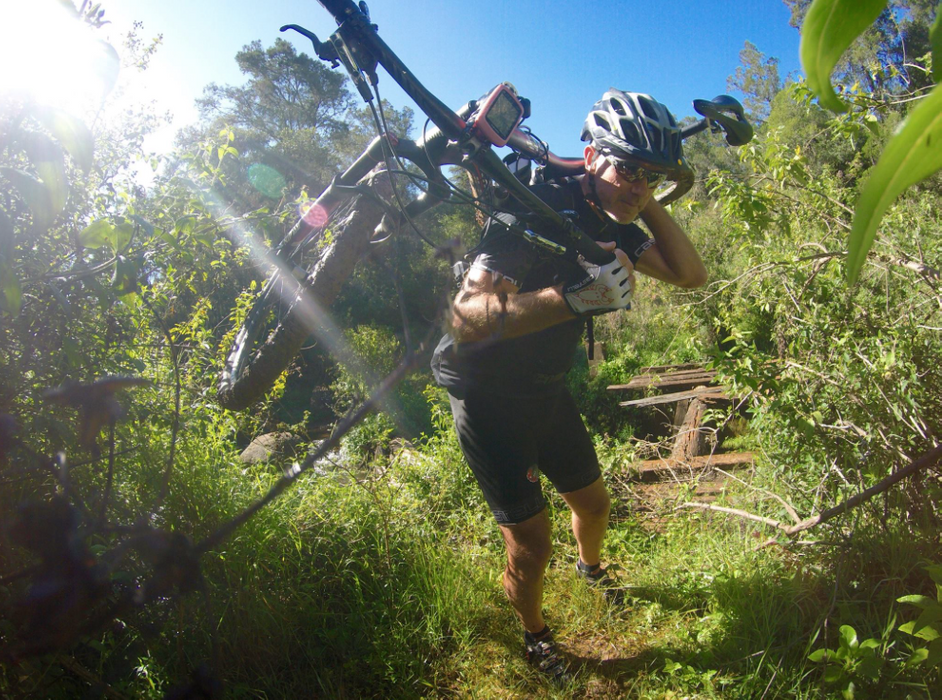 Preparing to cross a rickety bridge, own photo
No only the roads were sometimes tough to ride, you also always have to look out for animals, be it wild animals or livestock, which can pop out of the bushes at any time. Especially chicken seem to know how to run a few centimetres in front of your wheel for hundreds of metres.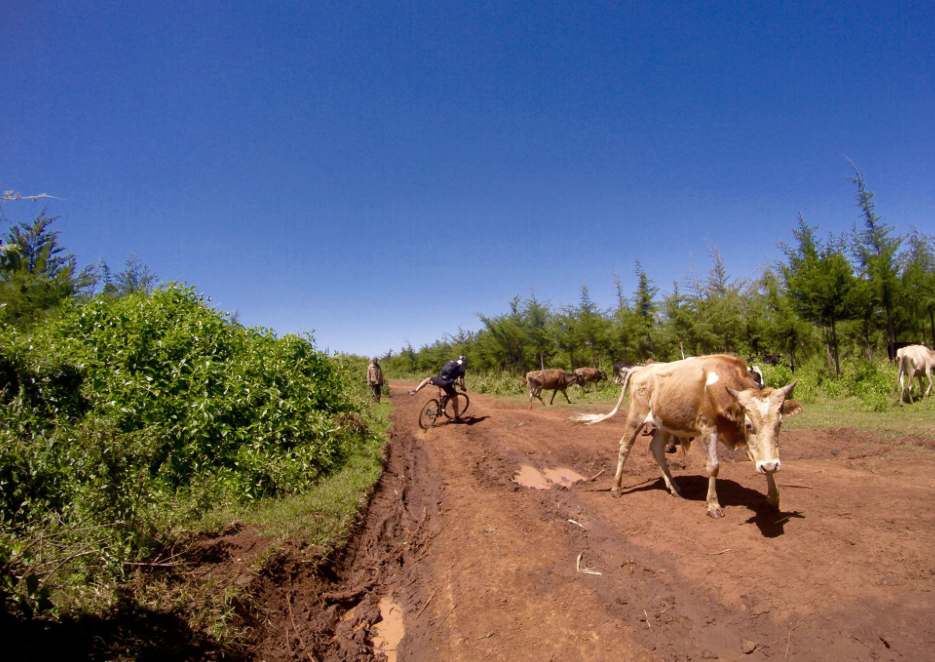 Watch out for mud and livestock, own photo
We had done several hours of exhilarating riding, with amazing views, and now it was time for a breather. In Kenya "hotels" are basically tea shops, and the main thing they sell is "chai" and "mandazi", tea and a type of doughnut.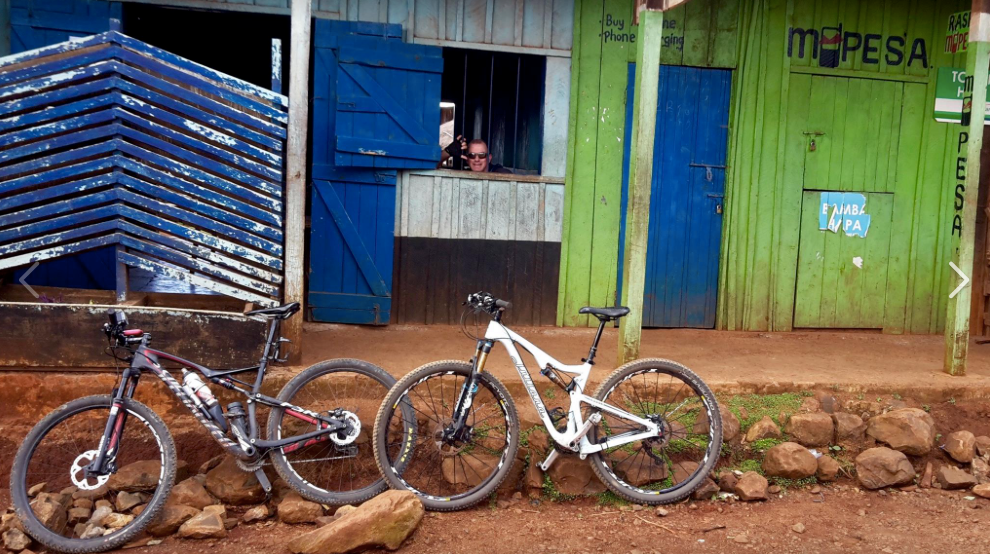 A local 'hotel', own photo
Chai and mandazi, own photo
After that needed rest and refuelling, we went off again for the last few hours of the ride. We came across some amazing views and river crossings.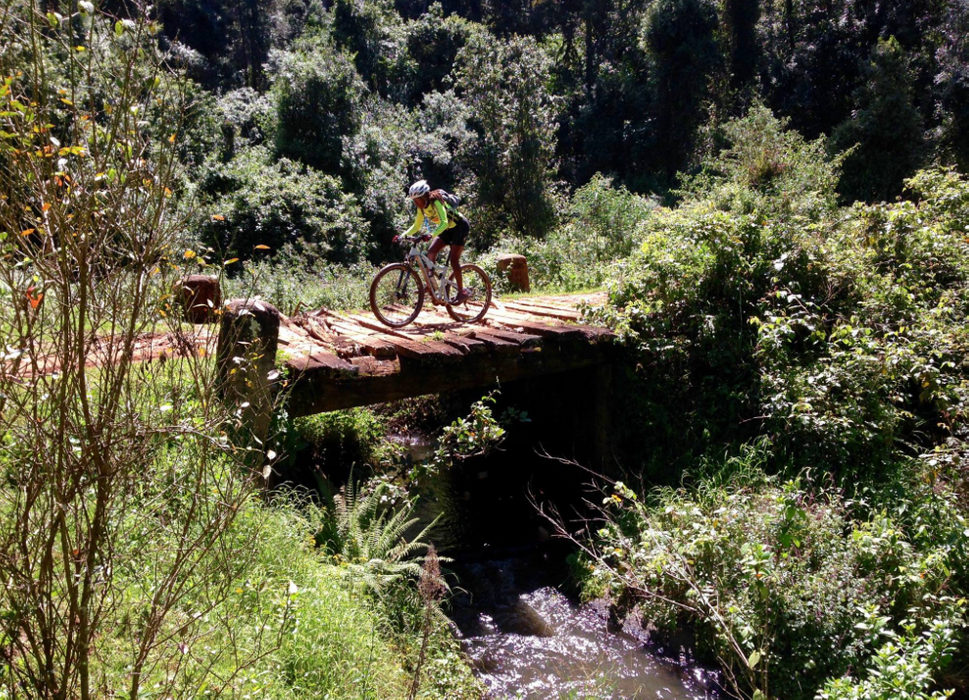 own photo

own photo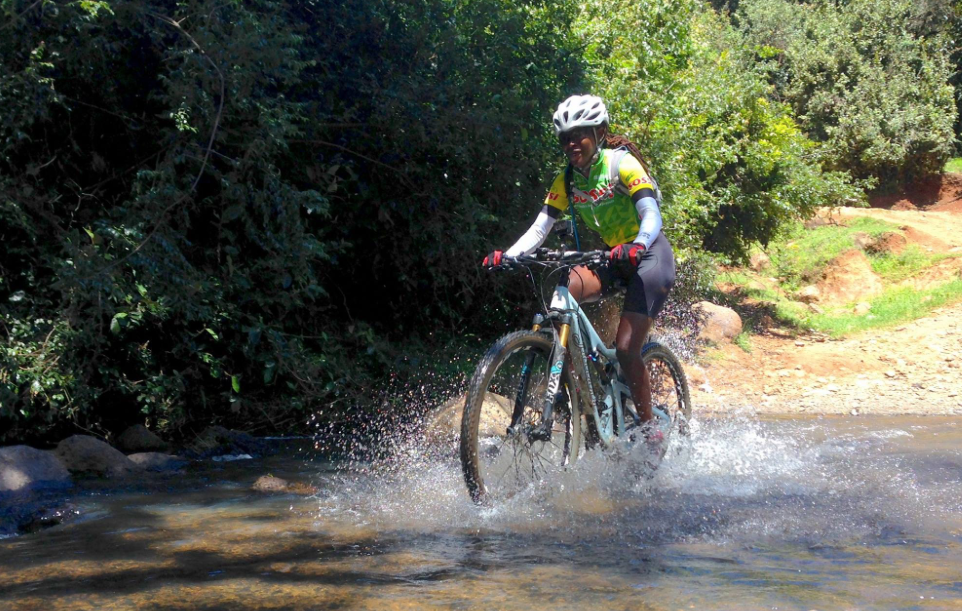 own photo
All in all, it was an amazing trip, and a great feeling to cycle on the slopes of the mountain, never really sure what lies around the corner. Unfortunately the race I used to do around Mount Kenya, the "Laikipia XC", a five day stage race, is not organized anymore, let's hope somebody will pick it up in the future again, as the surroundings are beautiful. The sight of the omnipresent Mount Kenya was always breath taking and we saw some sights we will never forget!!!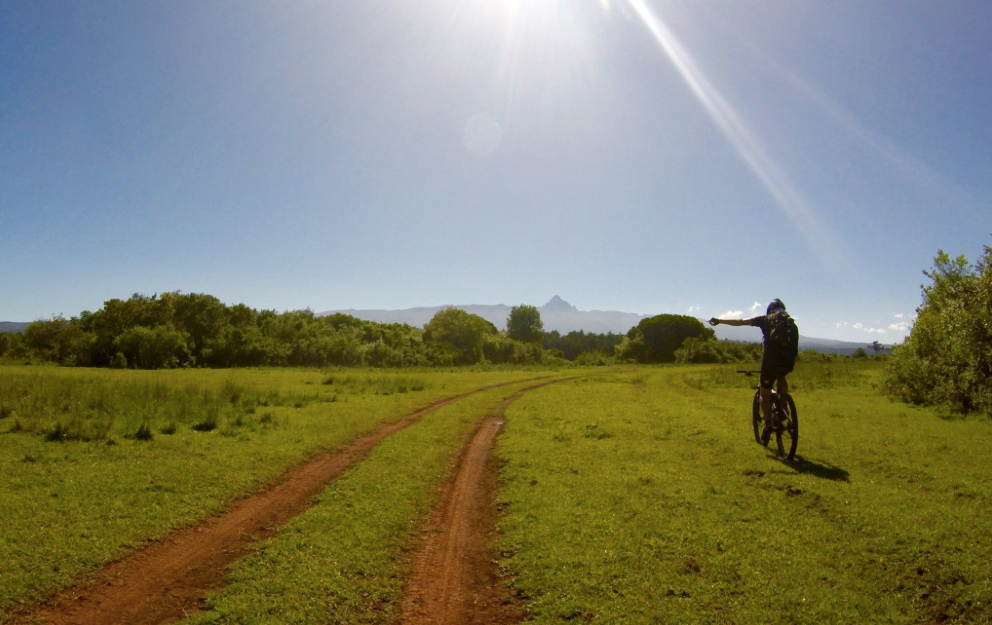 Mount Kenya, own photo