[PL] Polish version here / Polska wersja tutaj.
After visiting the backyard of the CCCP mementos, I felt a bit unsatisfied. It was interesting, but I was expecting something more. So we moved towards the next yard ...
Backyard of lost toys
Like the previous backyard, it is also located on the street Knyazya Leva. This time there is no gate and you have to walk around the building to get to it.
After passing the building, we head down the yard. After a dozen or so meters we will be greeted by plush toys.
The beginning of this place is associated with Vasily Petrovich, who 20 years ago found 2 abandoned toys and puts them under the roof in the yard.
Over time, other residents began to bring toys and so the collection grew up, finally someone came up with the idea of making a kind of museum.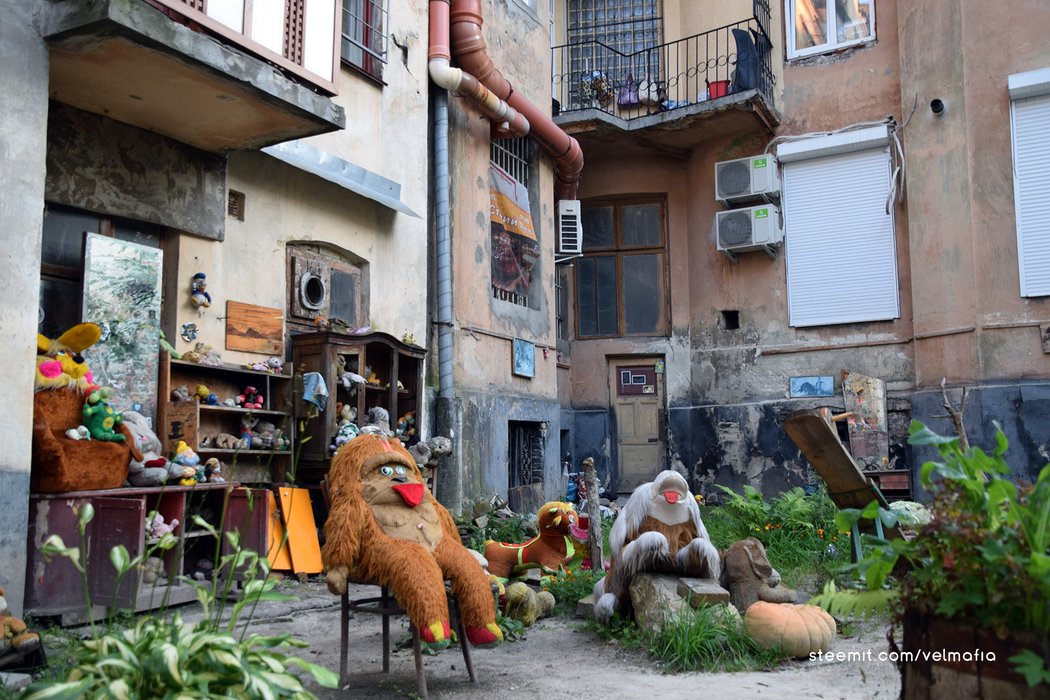 :P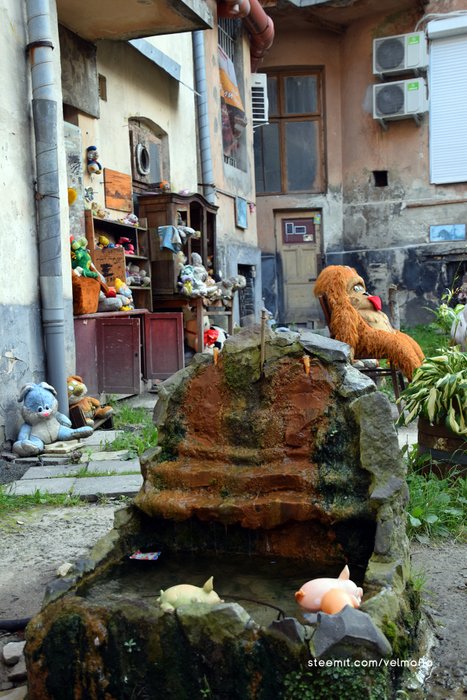 Water pigs?
After some time Vasily Petrovich provided the yard with a swing, sandpit and fountain.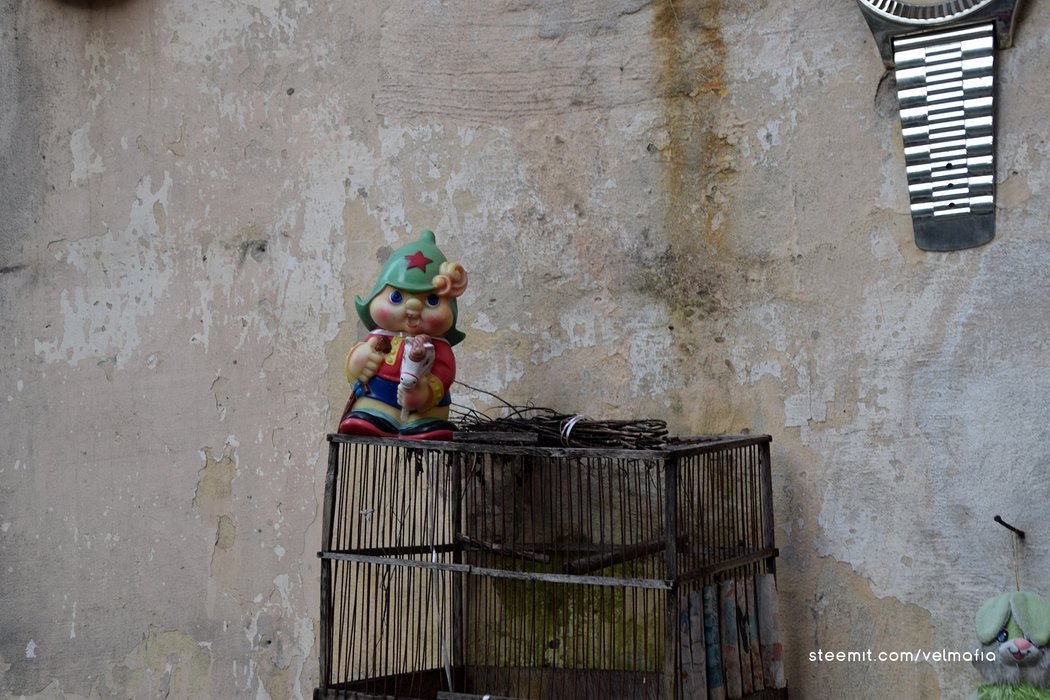 Little Soviet
According to the original assumption, lost toys were to be brought here so that their owners could pick them up.In practice, however, hardly anyone took them, and the inhabitants of Lviv began to bring toys that they no longer need and so the collection took on considerable size.
Currently, this strange museum works in such a way that everyone can play with these toys, leave their own toys or take one of the toys home. Vasily himself would like all toys to find new owners.
Of course, the weather does not help and a lot of toys look like you can see, but in my opinion it just adds charm to this place.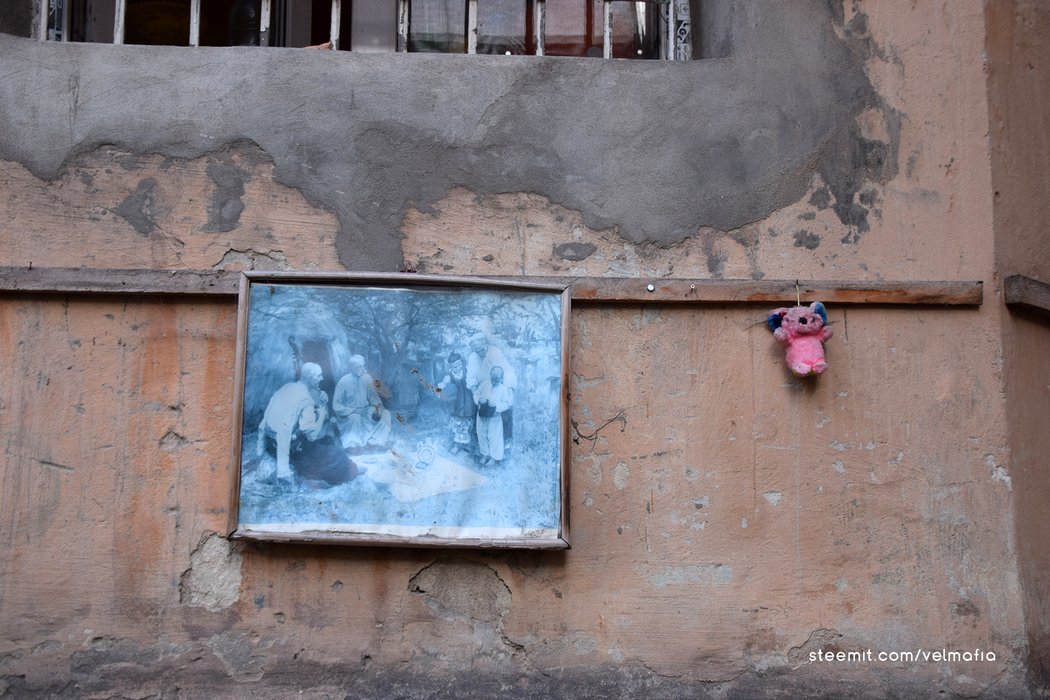 Cossacks here?
It's just toys for children, but the place is quite abstract, I would even say surreal.
After previous backyard I was still hungry for unconventionality and absurdity - These backyard fulfilled this hunger.
aloha!
---