This Sunday with friends we traveled to the town Shumen, next to the rock site, which is located near Shumen district "Divdyadovo".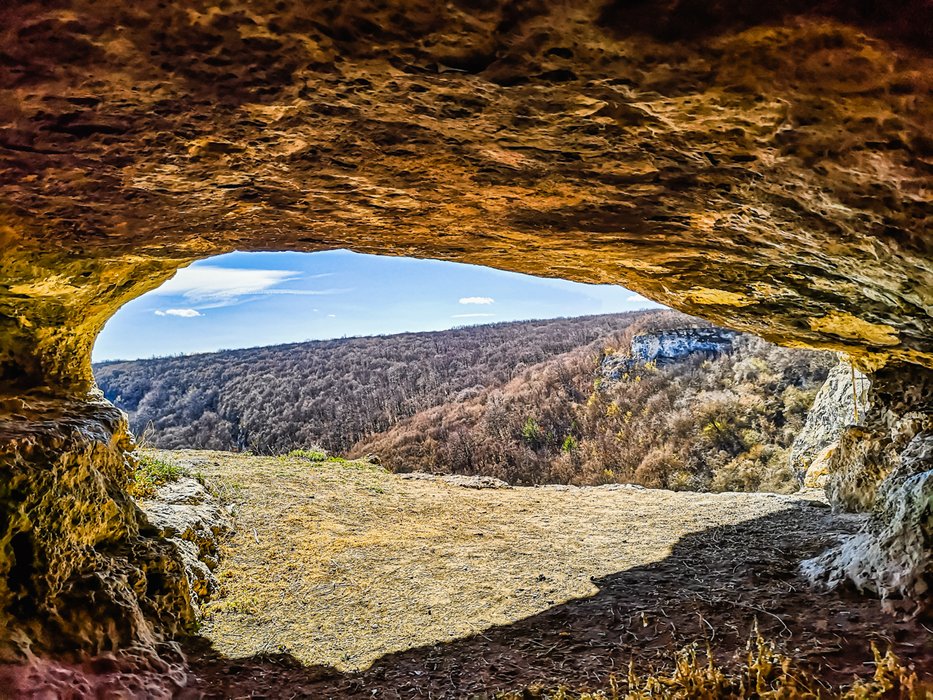 We stopped the cars near to Hotel Bohemi and walked through the forest along a short and not very steep path.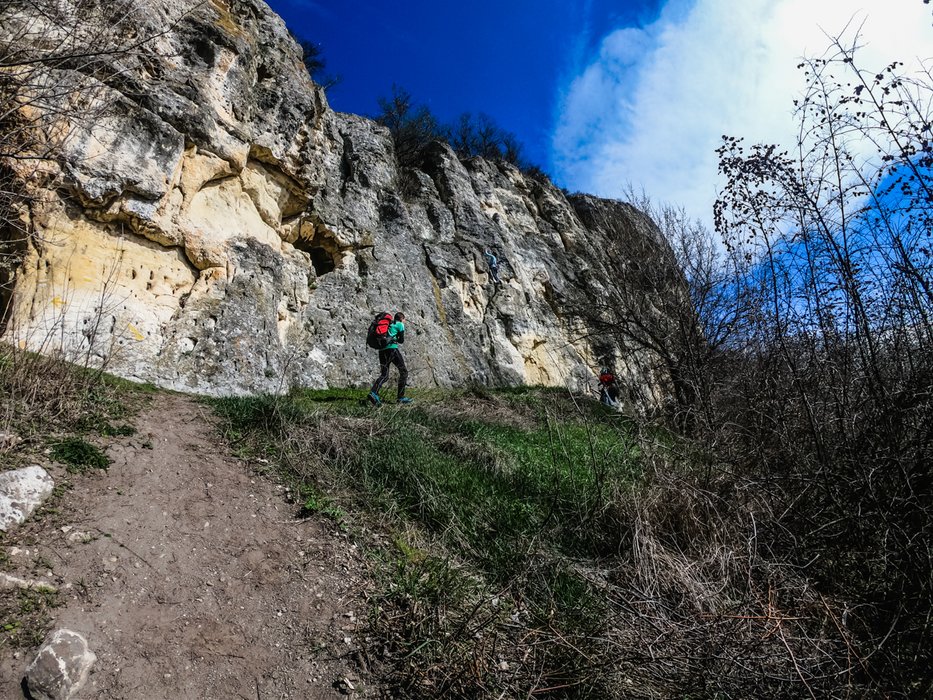 After a short transition, we reached the rock object, which grew with its beautiful shapes and surface.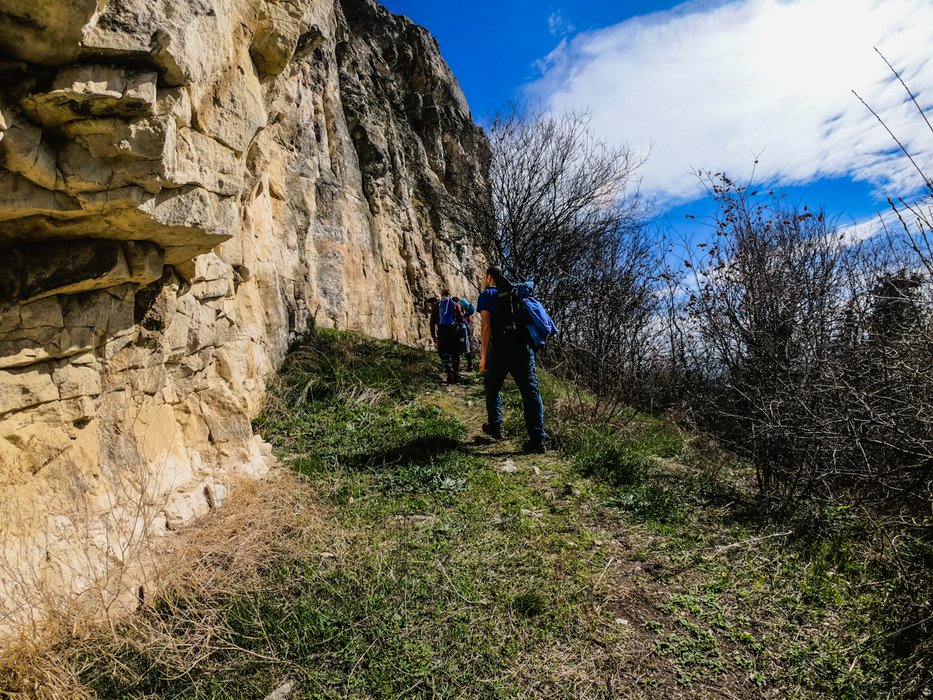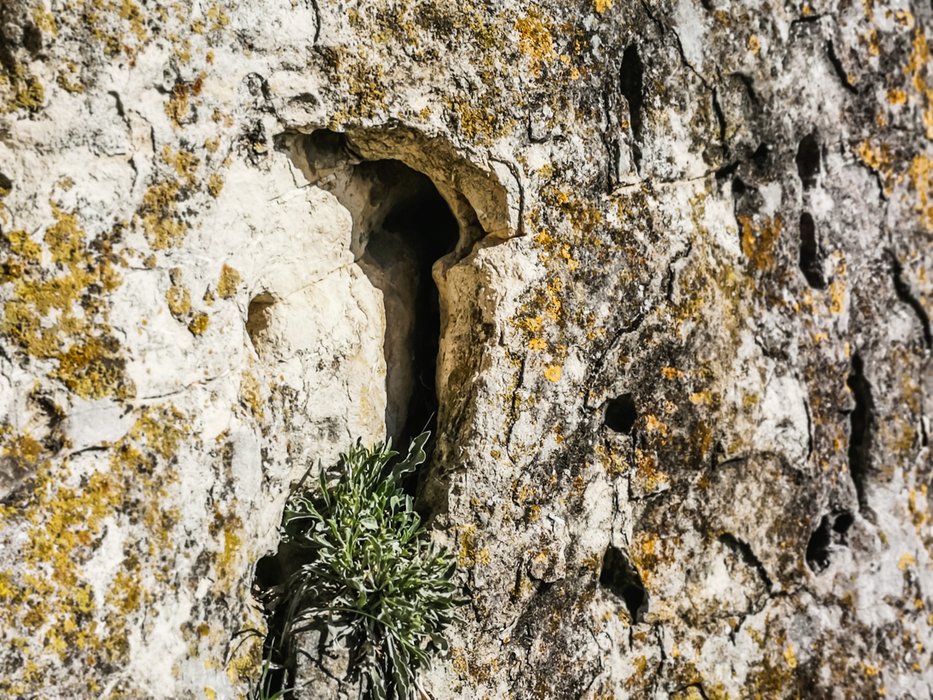 The object is a scale separated from the main plateau. It is located at the foot of the plateau itself and is enclosed from the west, north and east from the hills forming the plateau. The site is protected by wind and the rocks are south. This makes the site a favorite place for climbing during autumn, sunny and spring days.
The facility was developed in the period 1988-1989 by the Alpari Club "Madara Horseman" for organizing a competition. Extremely well developed and well maintained today.
I go for a second time to climb a rock object so I carefully observe, listen and learn from my friends.
Having prepared several routes, we started climbing.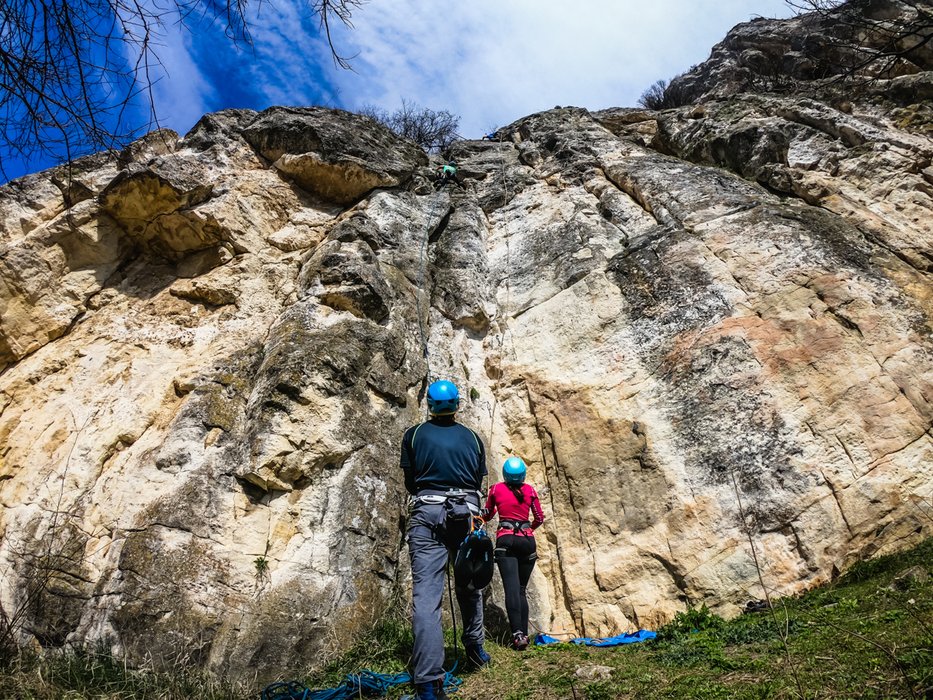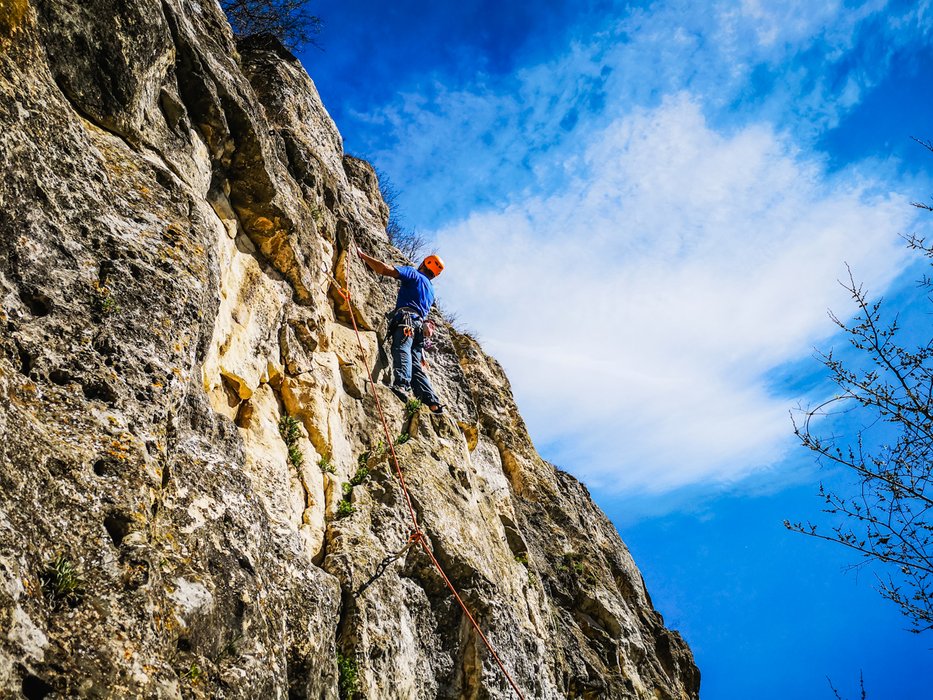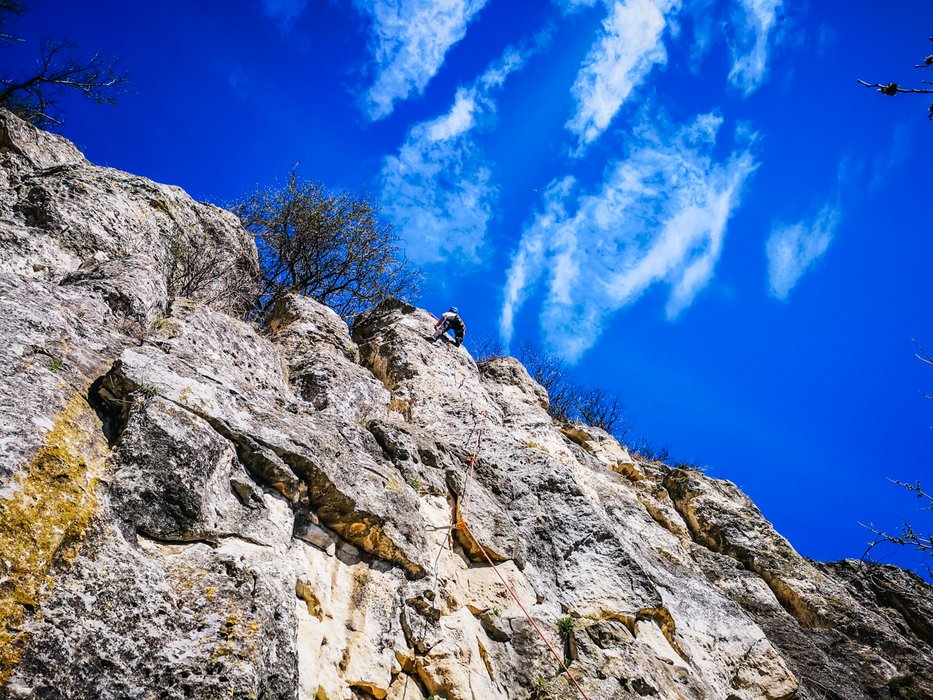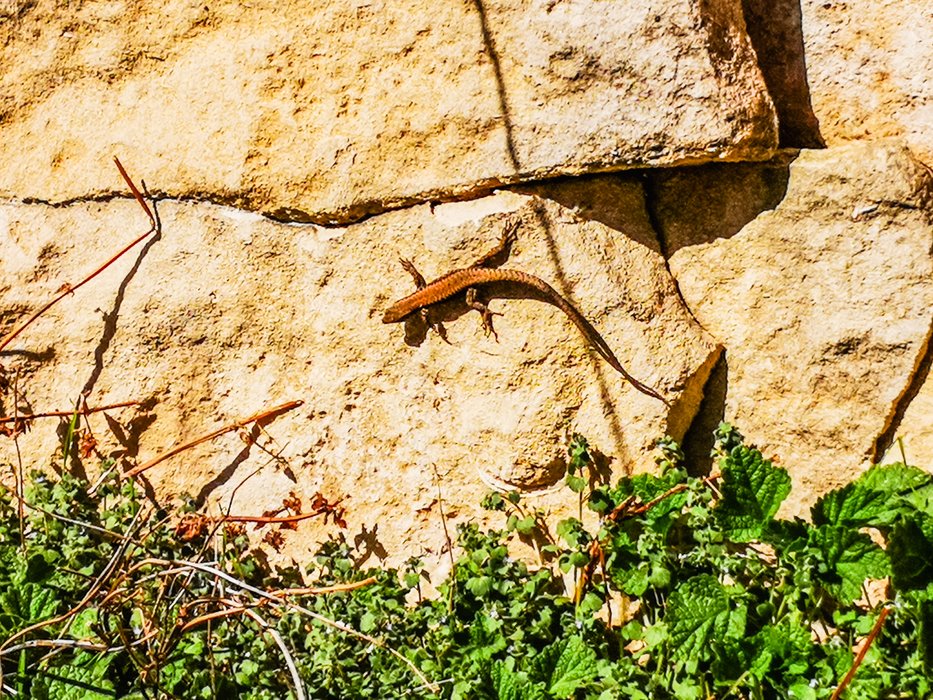 The first route I climbed was named "Troika". I climbed it, and in moments when it was difficult, I stopped and looked at the view behind me - it was unique!
The second route I climbed was "Kamina". It seemed to me more complicated than the front and it took me longer to get it. There were times when I wanted to quit, but I was resting on the rock and feeling its warmth.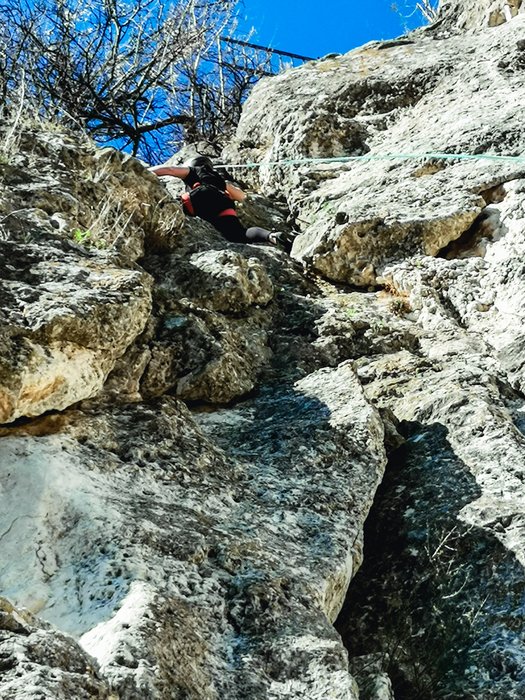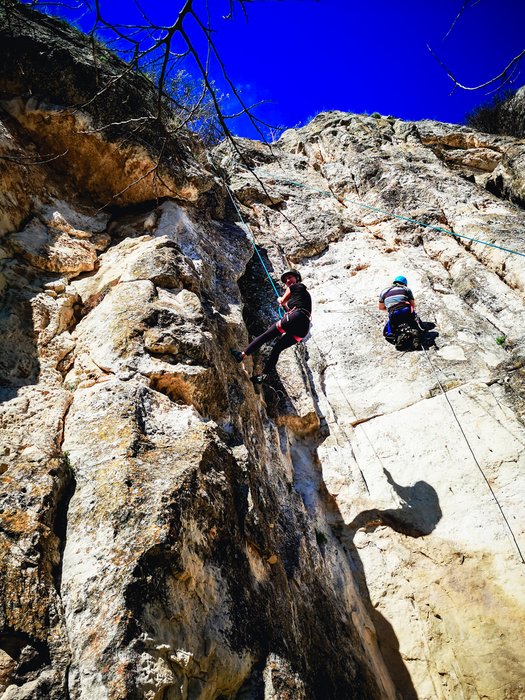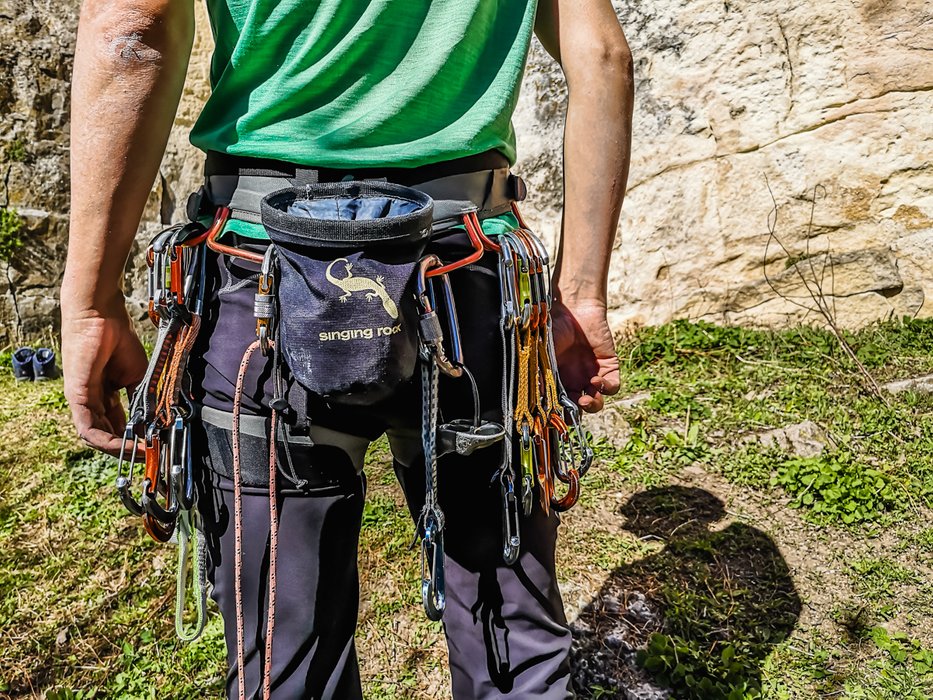 Between the two climbs I made a walk to Shumen Plateau.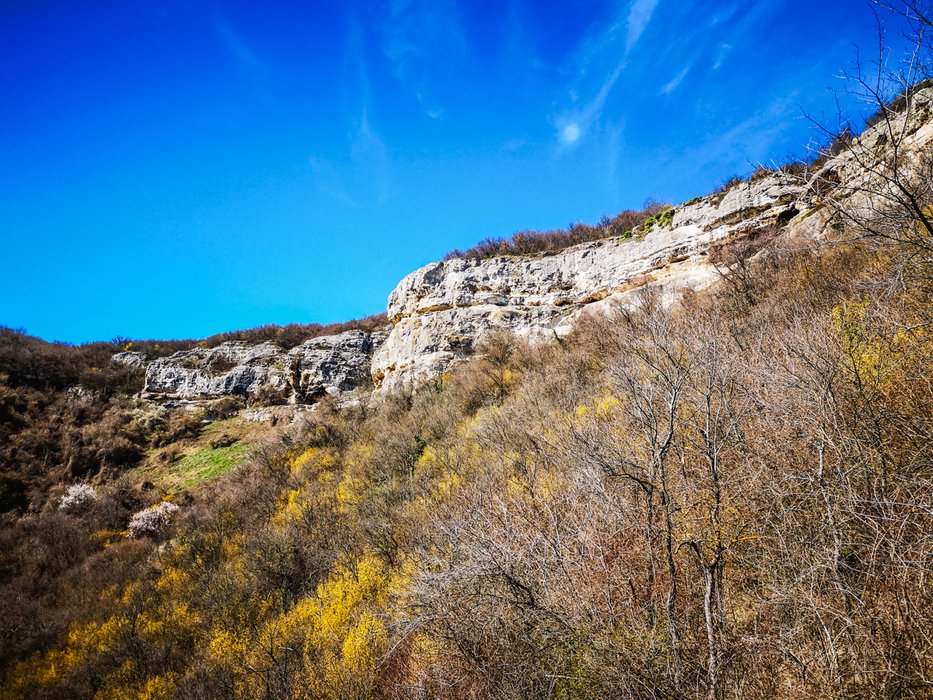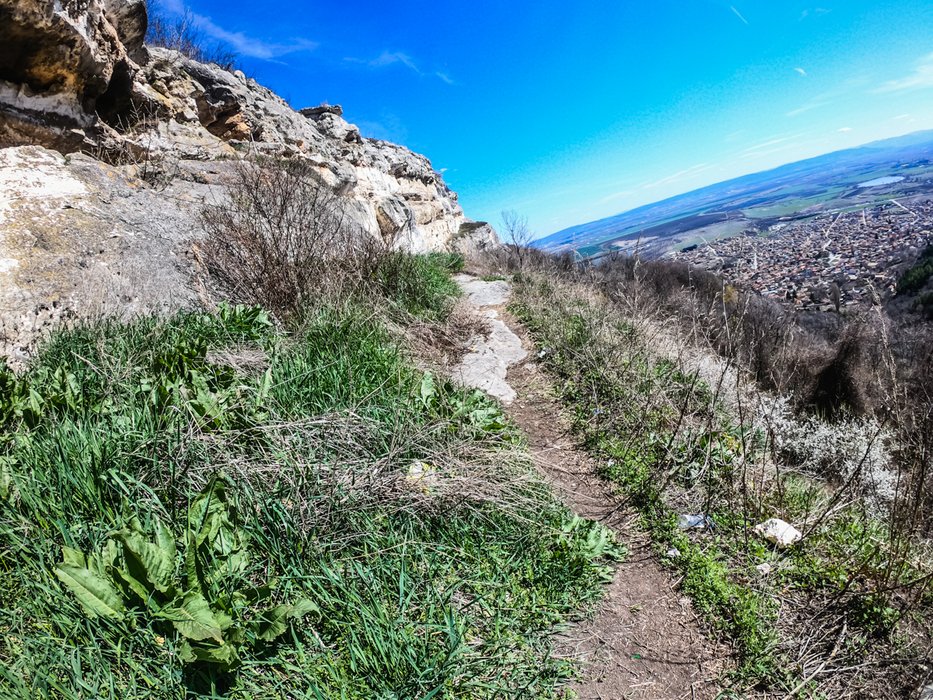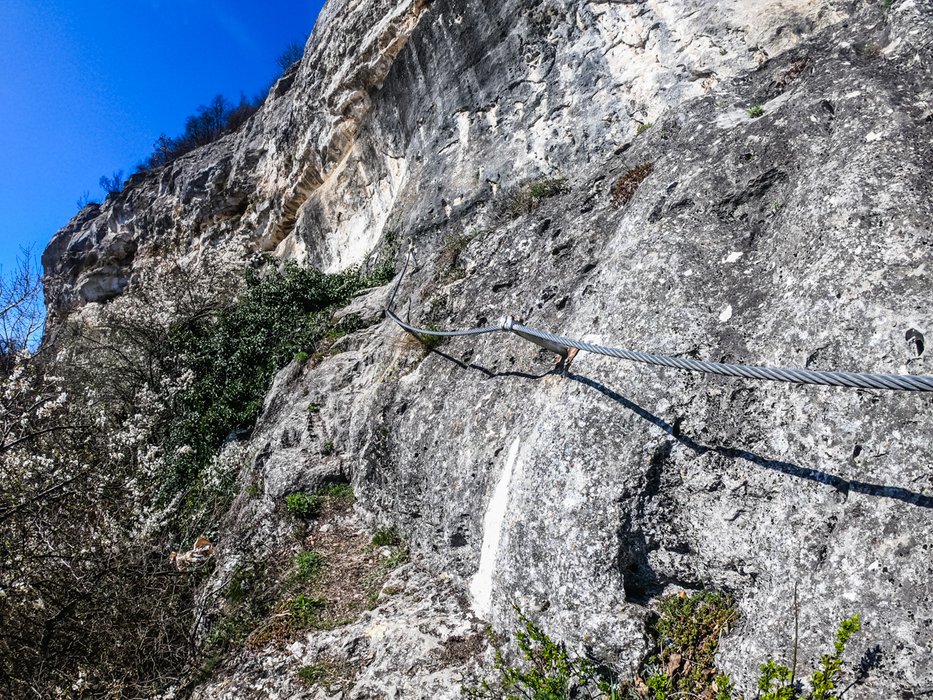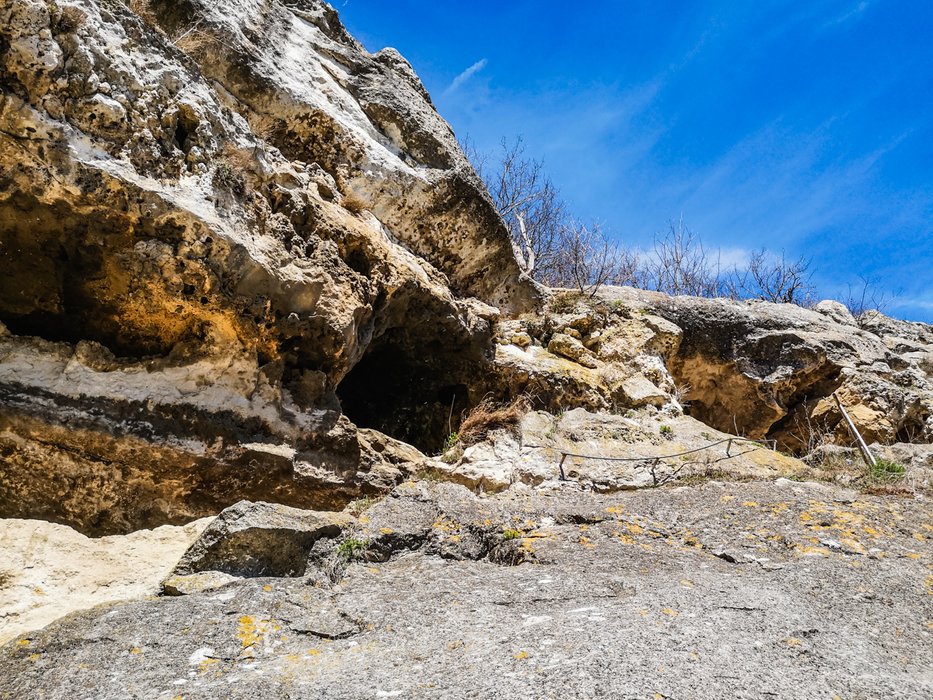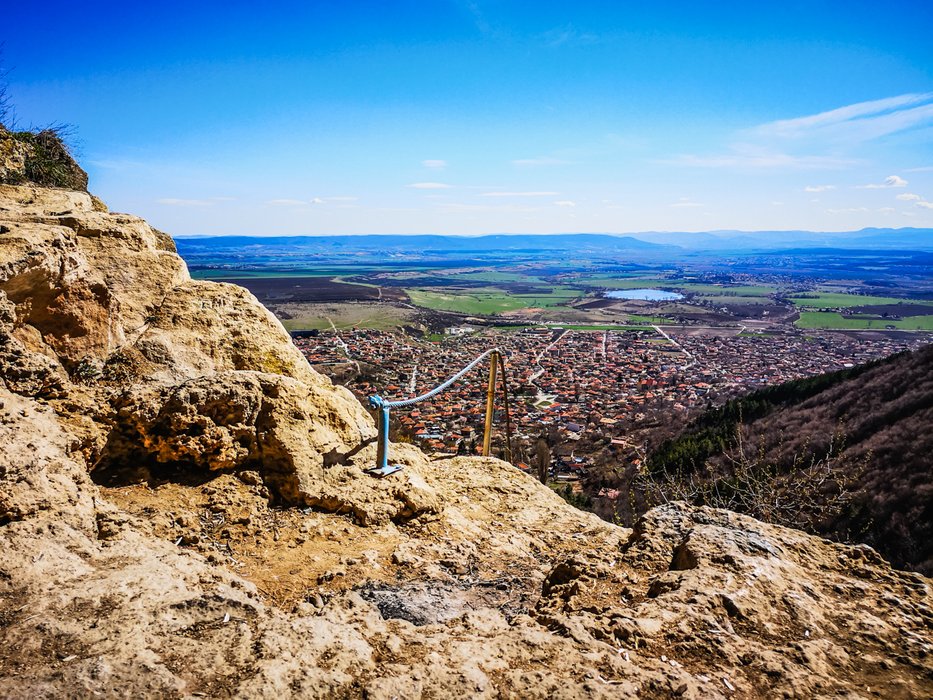 The Shumen Plateau was declared a natural park in the 80s of the last century to preserve the interesting relief, to conserve its ecosystems and floral and faunal biodiversity. Characteristic of its relief are the steep slopes of screeches, the incised valleys and the vertical rock wreaths along the edge of the plateau, which cause the stunning views from above.
Shumen Plateau Park is exceptionally rich in unique examples of unspoiled nature, such as attractive surface and underground karst caves. There are also scenic valleys cuttings, resembling small canyons and inaccessible rock wreaths.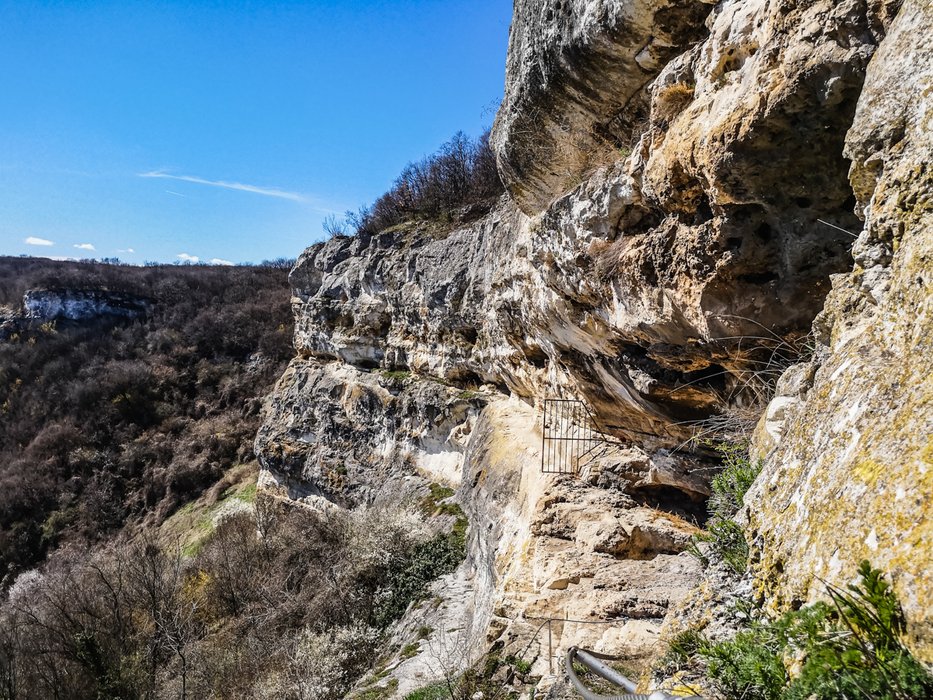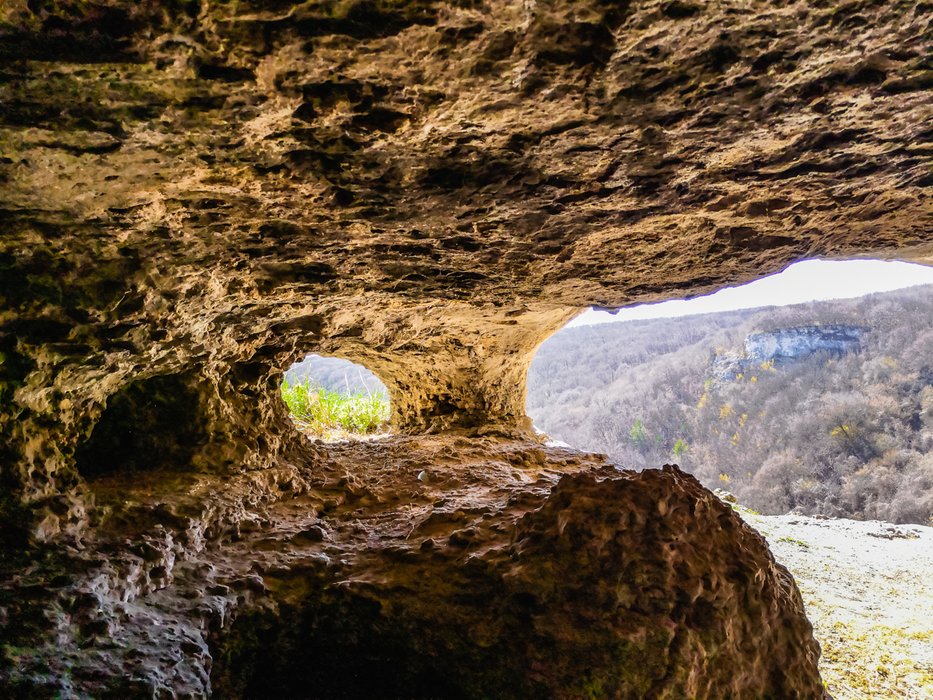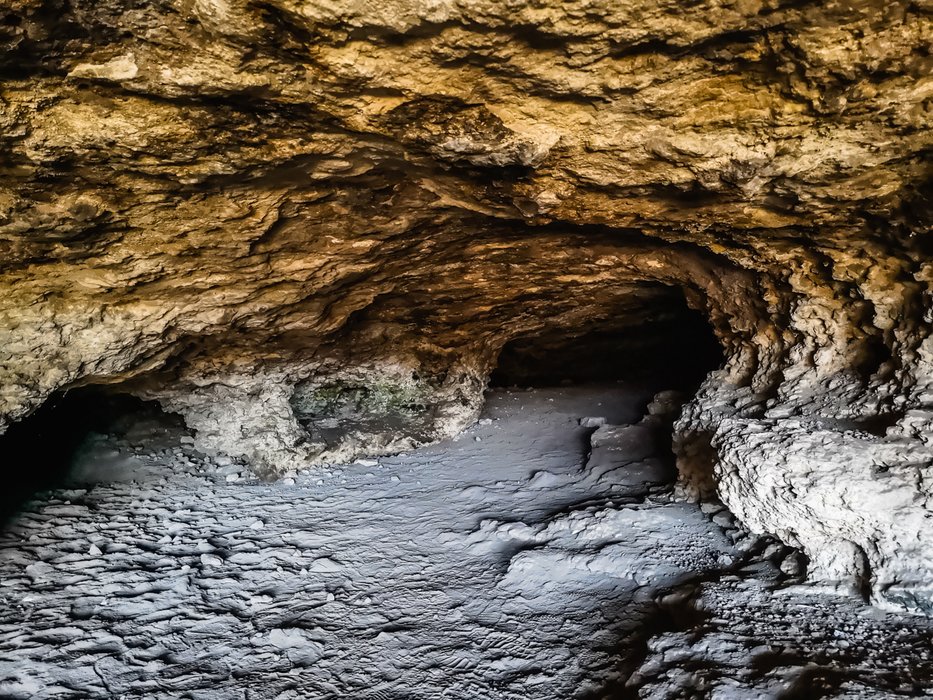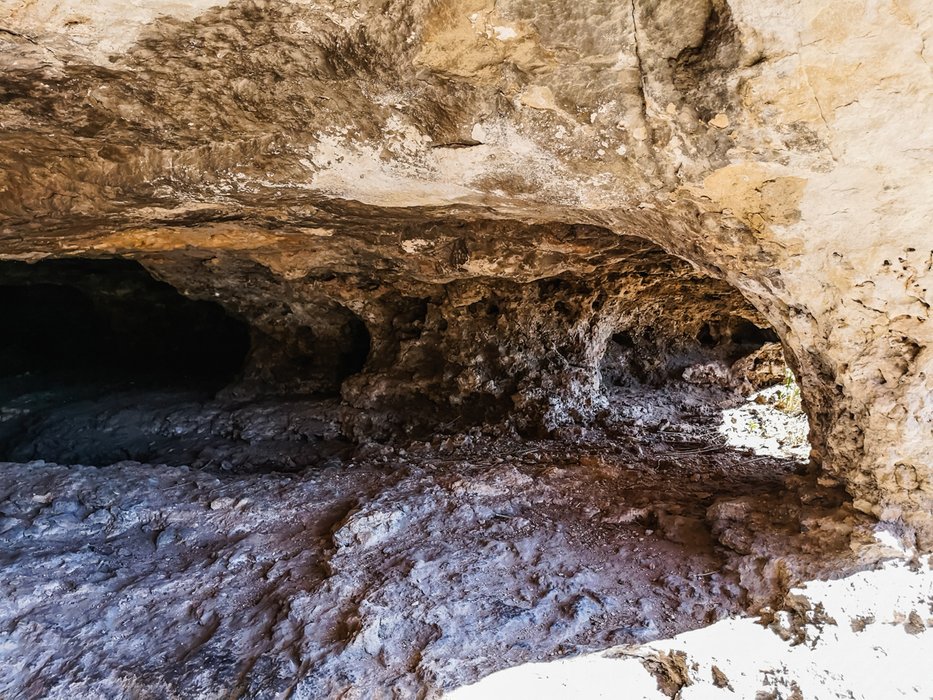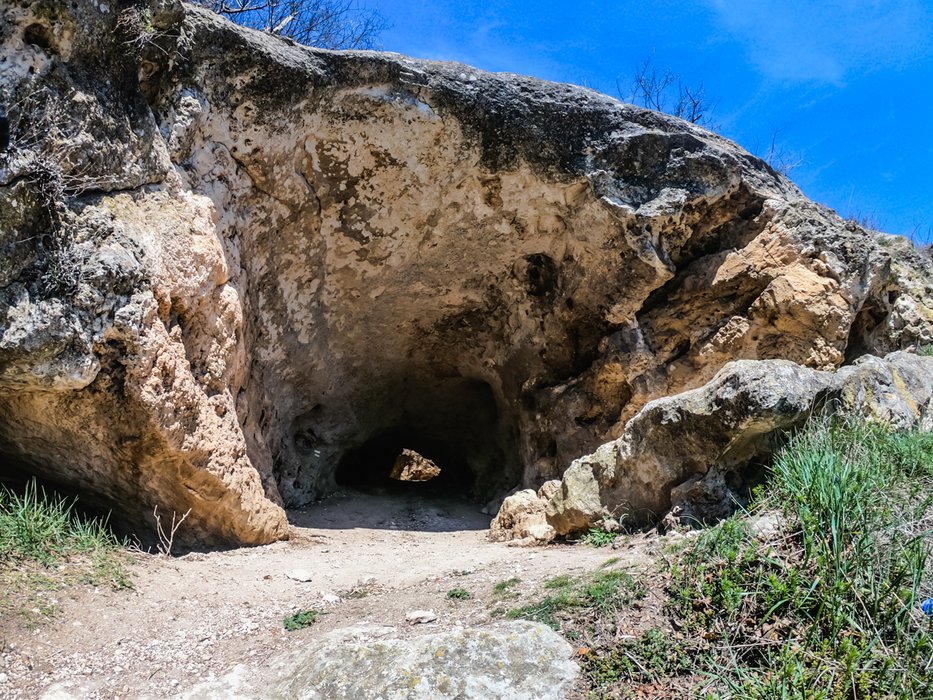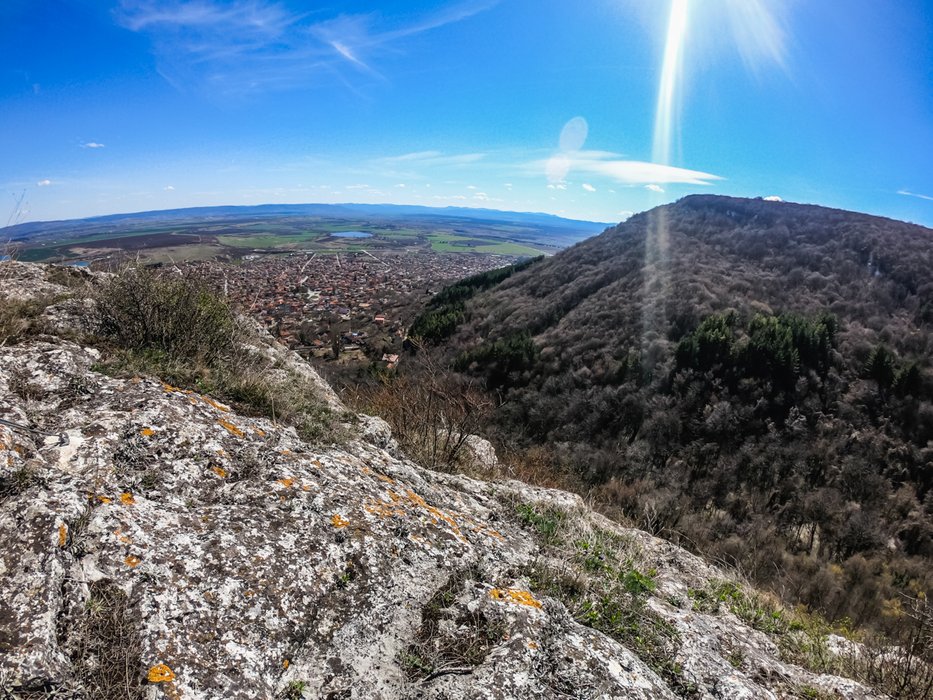 After happy climbing, we tightened equipment and luggage and headed back to Burgas. Pleasantly tired and ready for new for the adventure in a new day.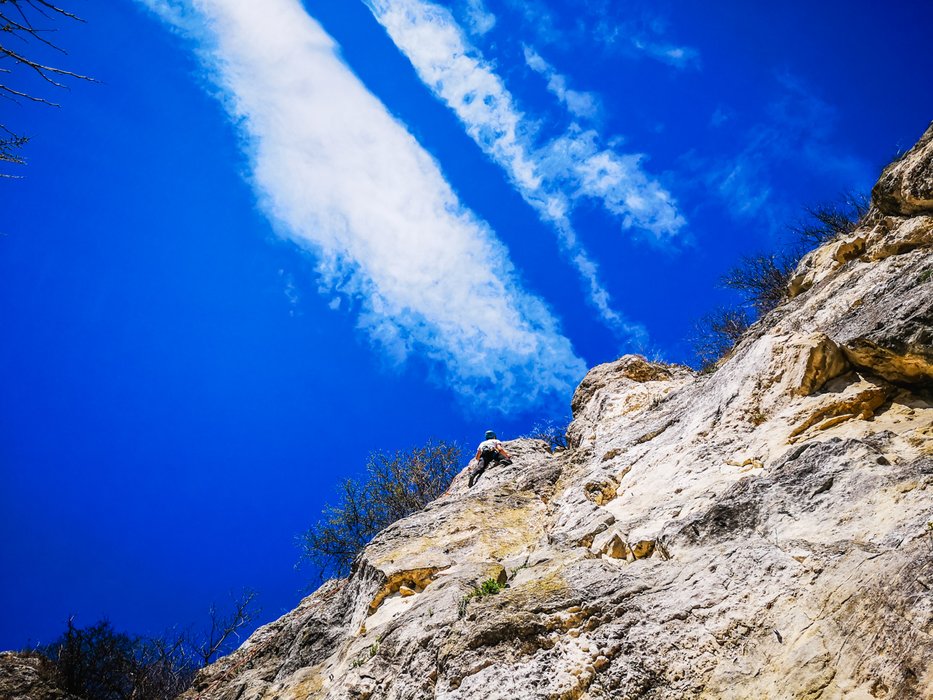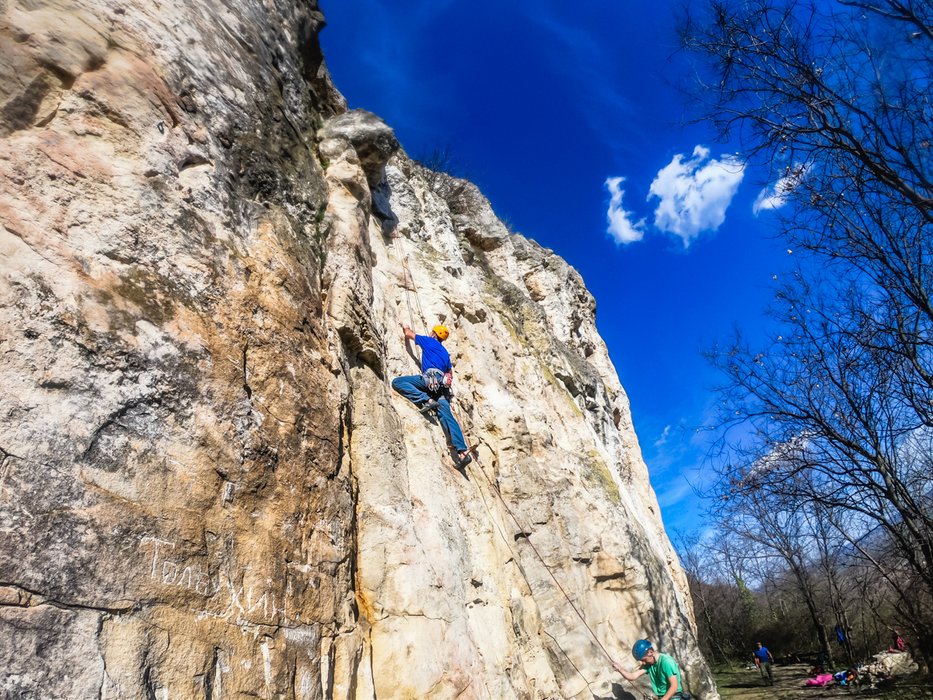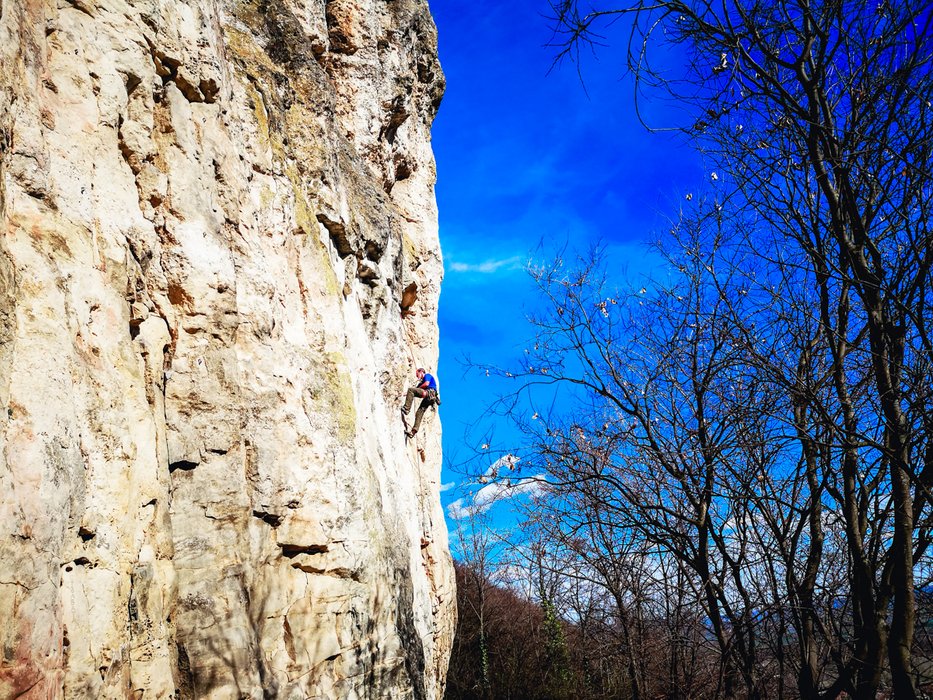 Thank you for stopping by!