Two weeks ago, with my friends, we launched a great three-day trip with our bikes through Aytos area in Bulgaria.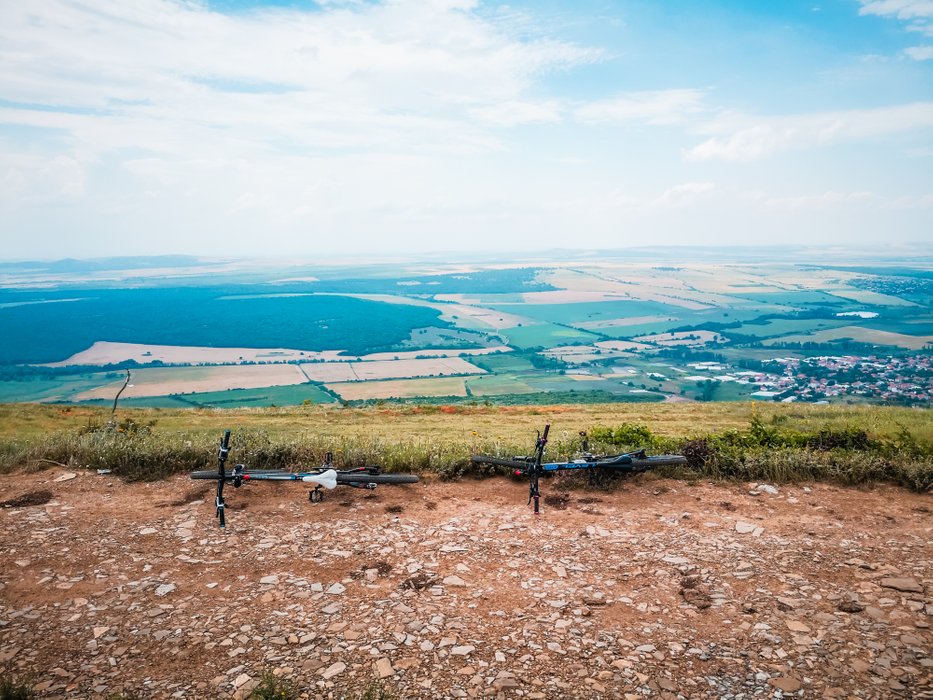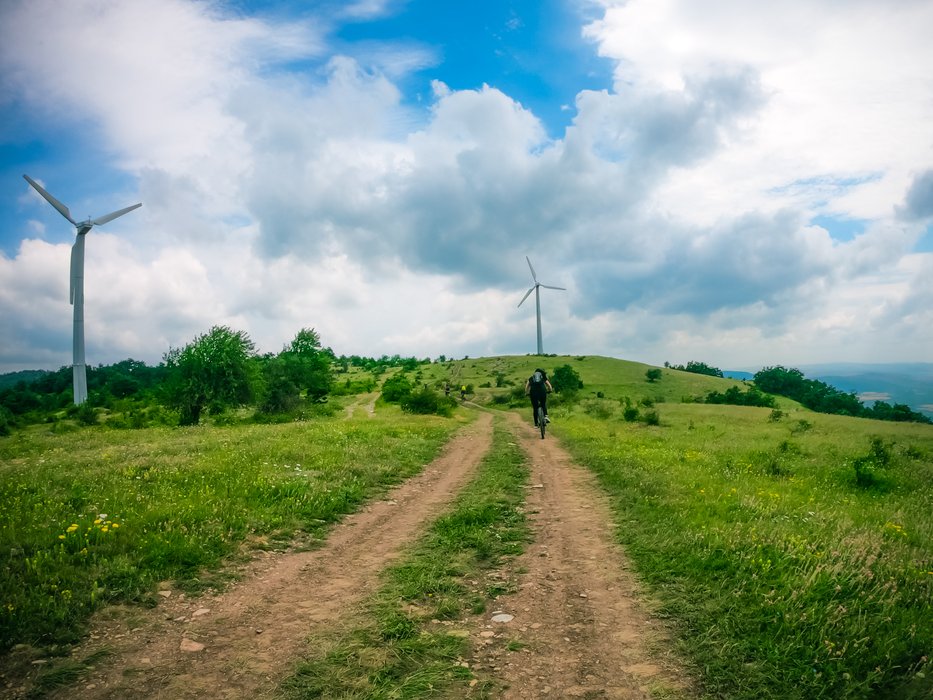 With our bikes, we started our trip from the village Topolitsa.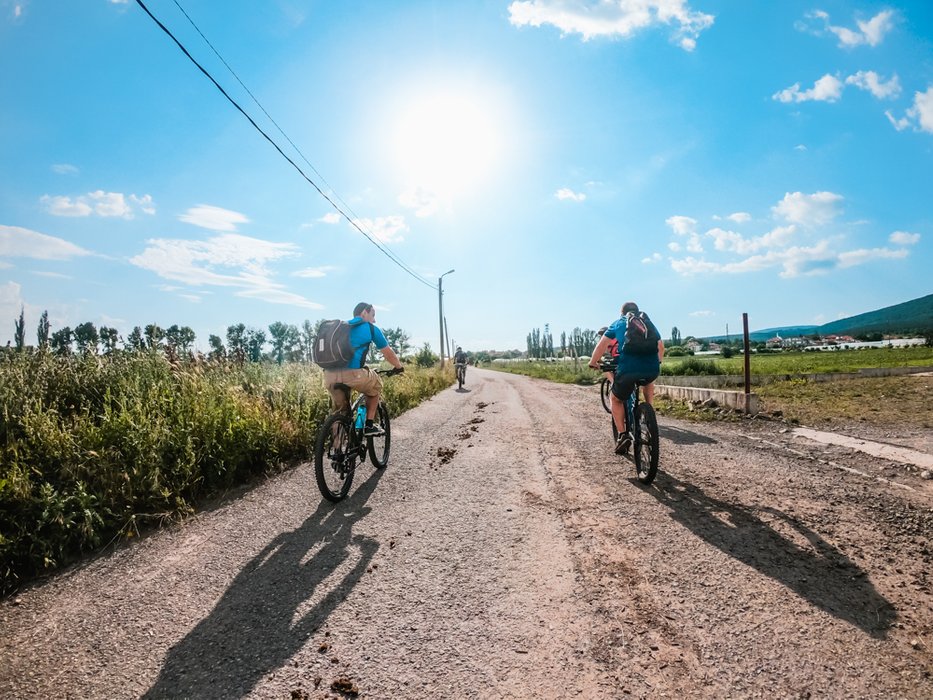 The name of the village gives the numerous poplars planted for decades (the old name of the village is "Kavak Mahala", which is "popular neighborhood" in Turkish).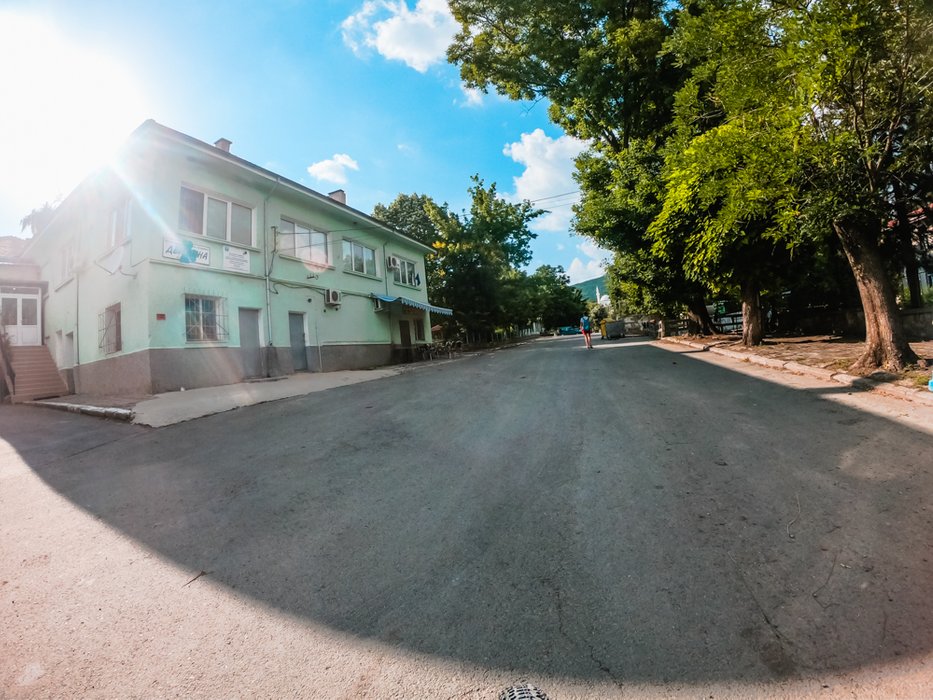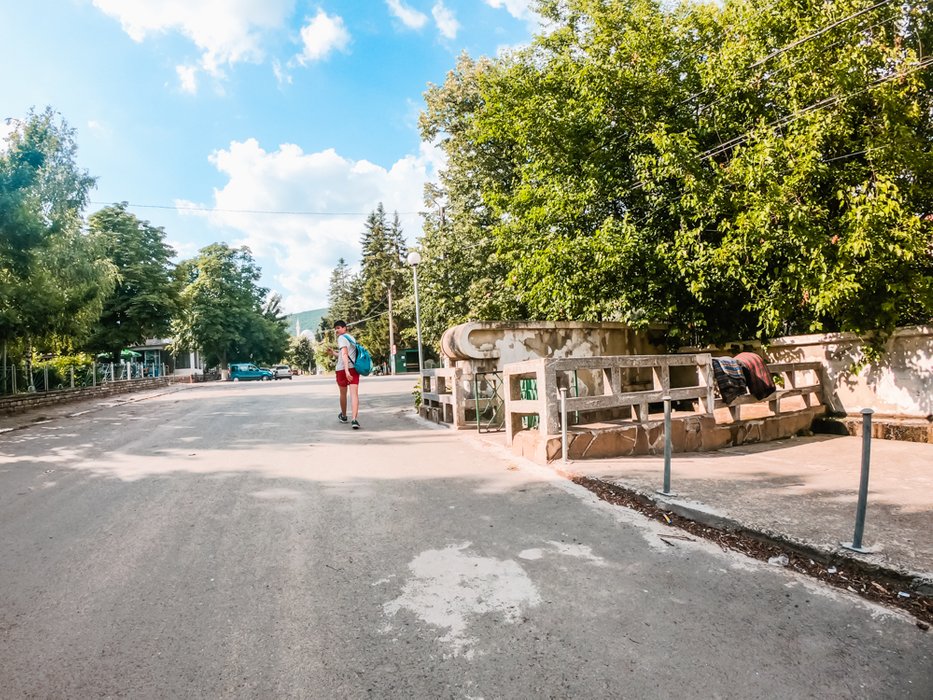 Above the village is the highest peak in the region - Ostritsa (666 m high). Towards this peak we headed.
We started about 7 km of hill climbing. There was a slight rain on the way.
When we reached the highest point, the view was superb.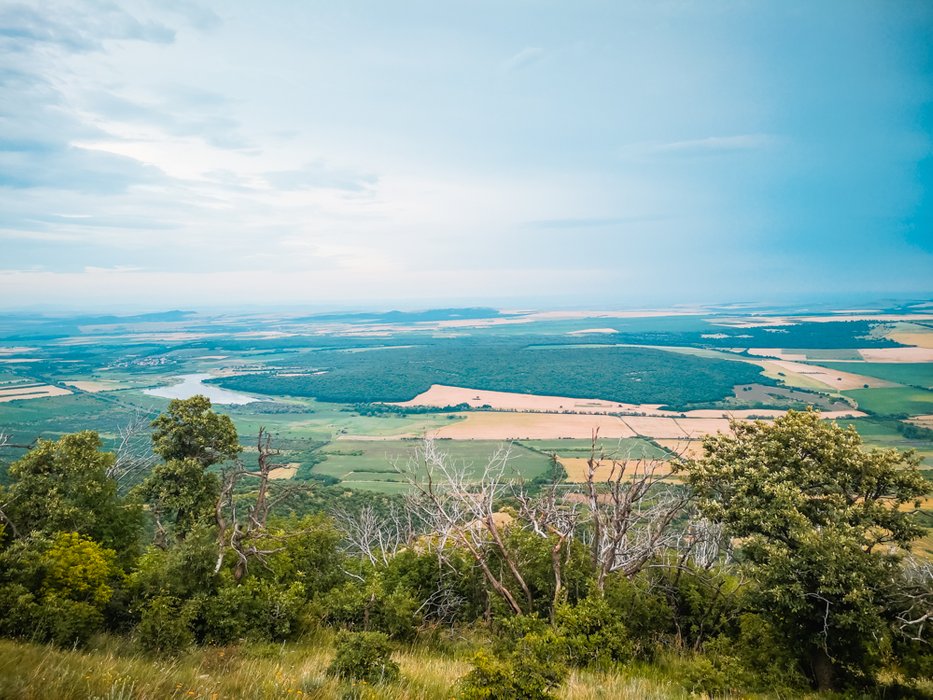 We headed to one of the wind generators and made a short break, enjoying the view.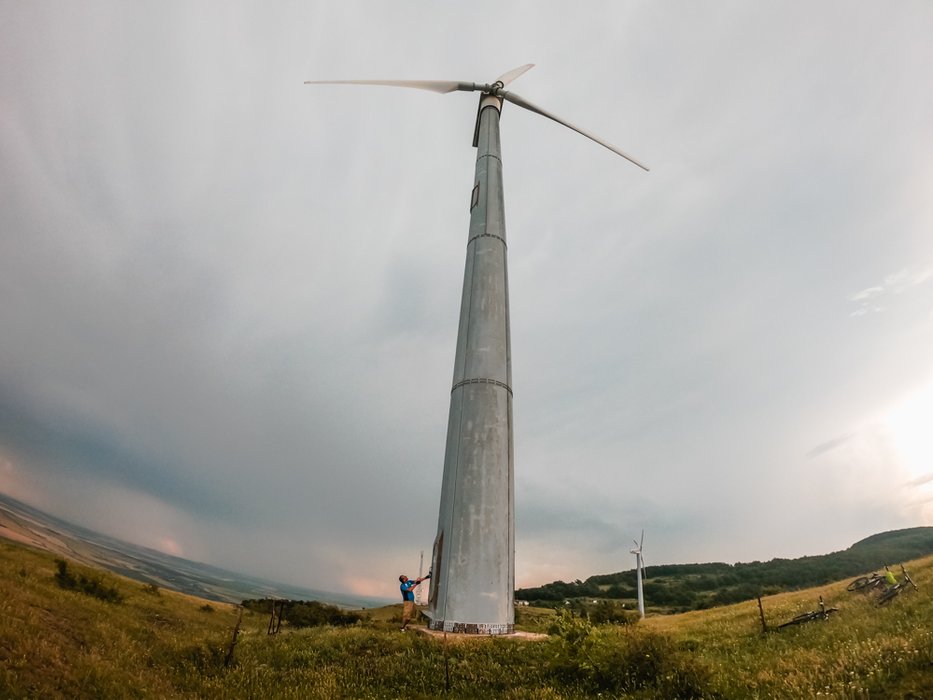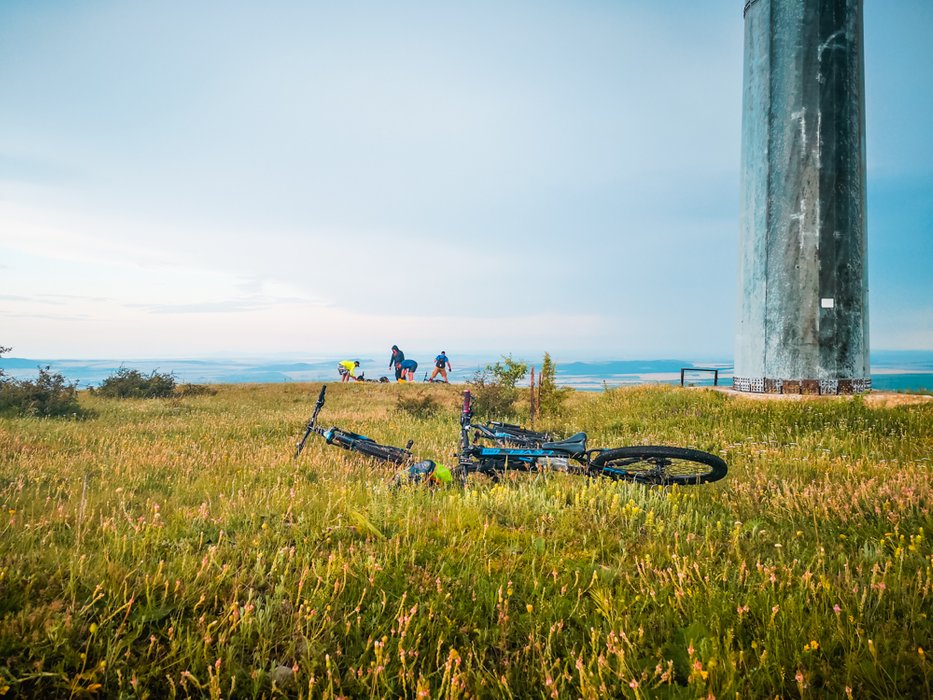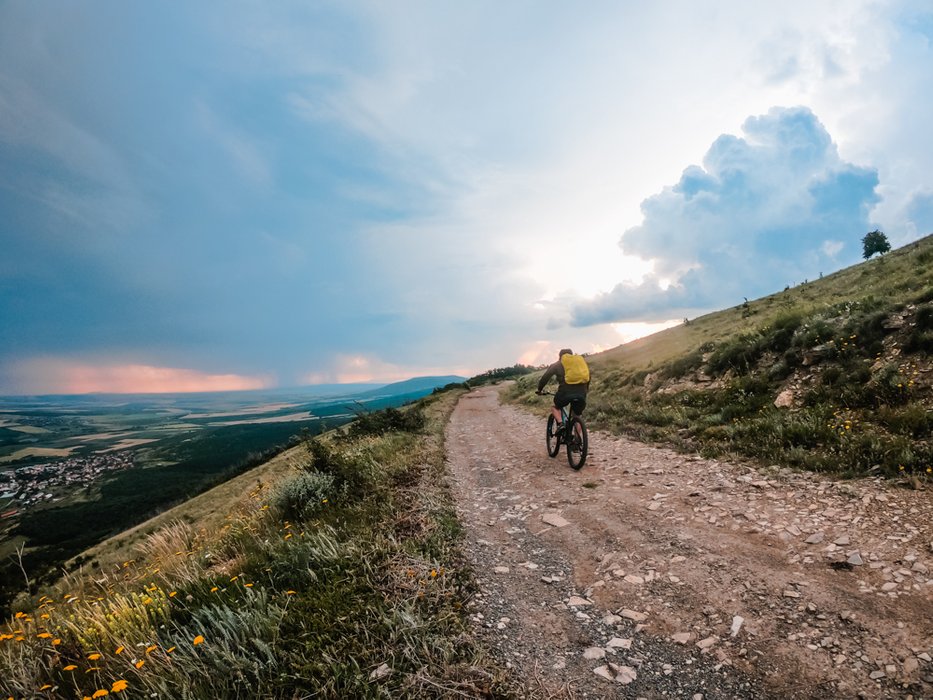 Soon we got on the bikes and headed for the Byala reka (White river). There was a 3 km downhill.
The cozy hut with a wooden bridge and a creek was waiting for us.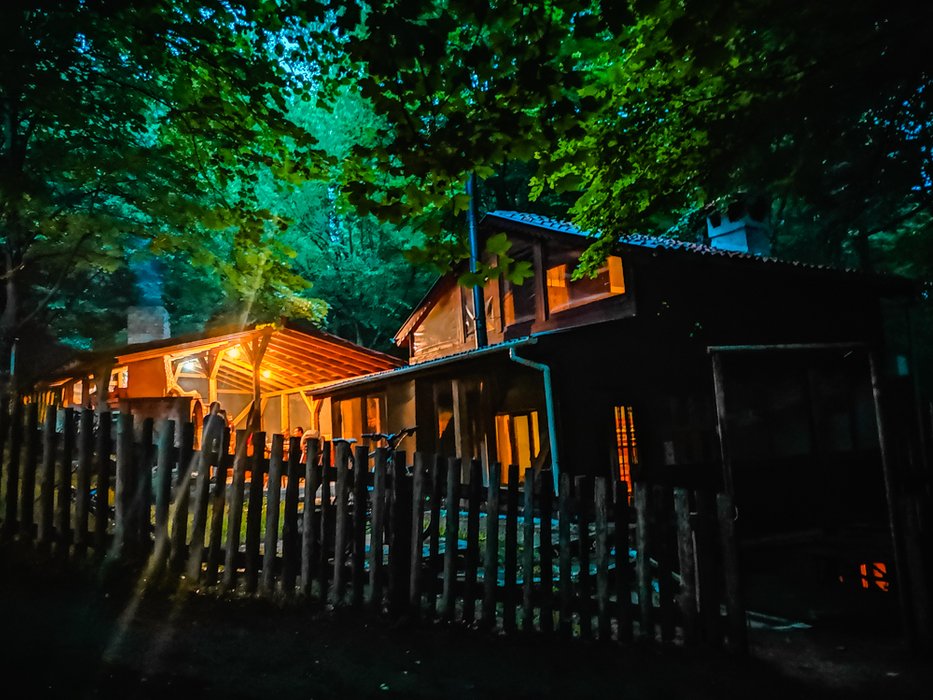 The next morning, we had breakfast with Marto's mekitsa and pick up our the bikes again.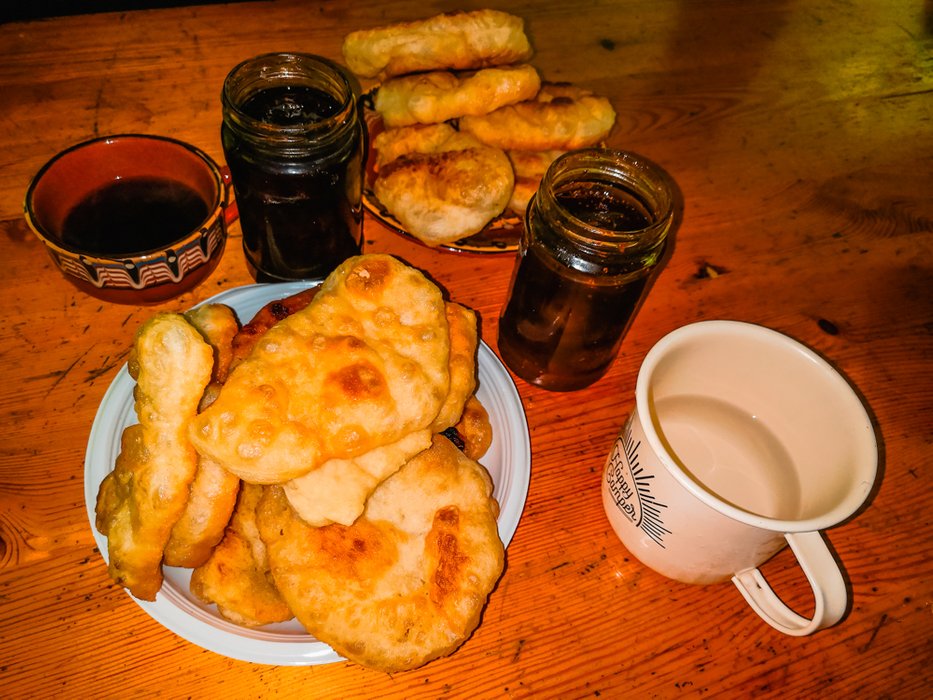 Our goal was to take a ride around the area and get to the village of Zaychar.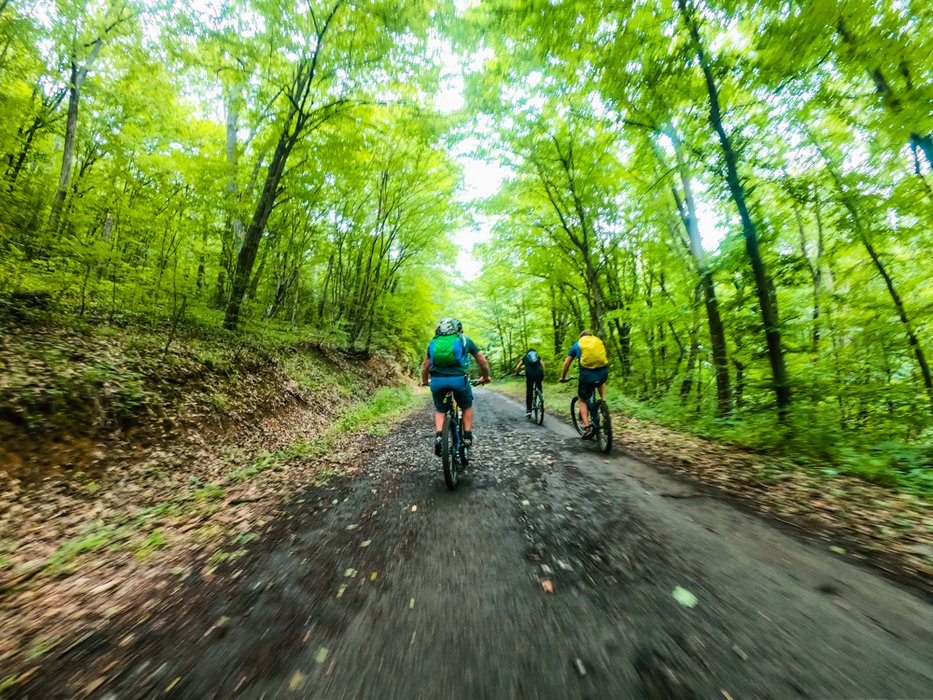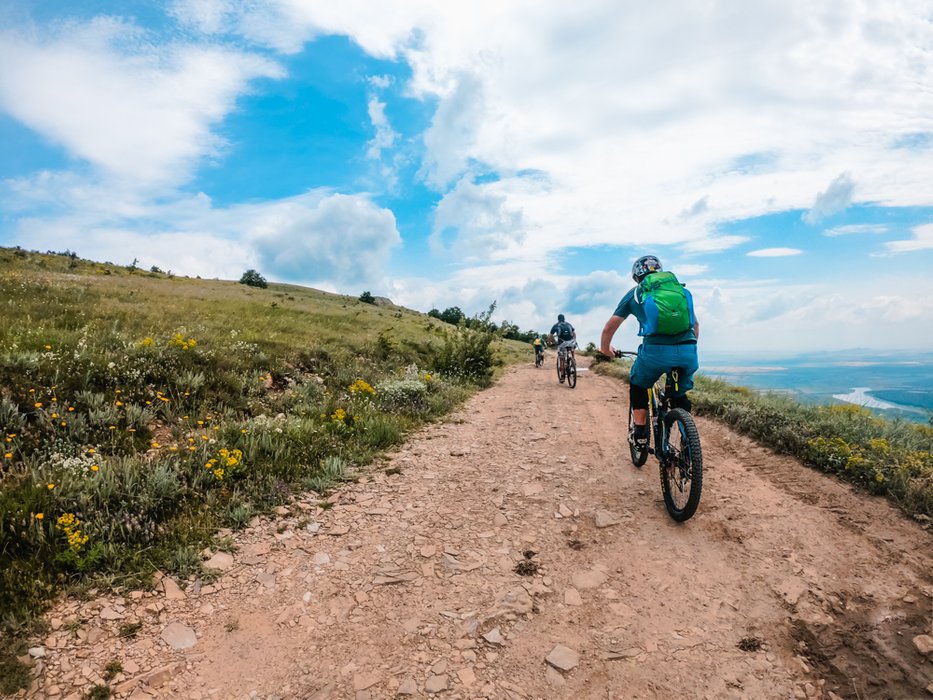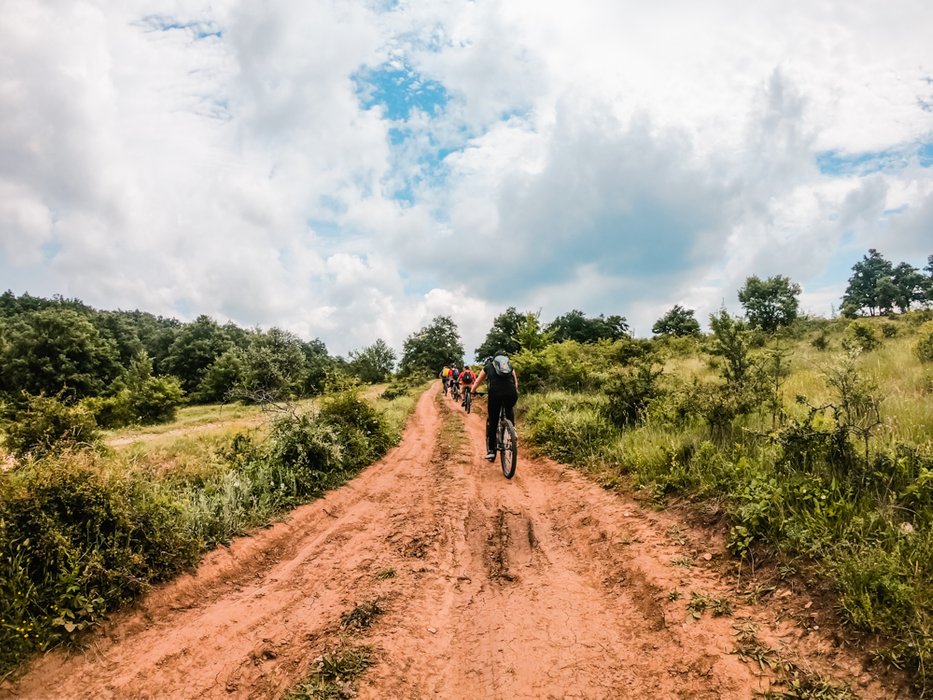 Along the way, besides unique views, there were: herbs, flowers and mushrooms.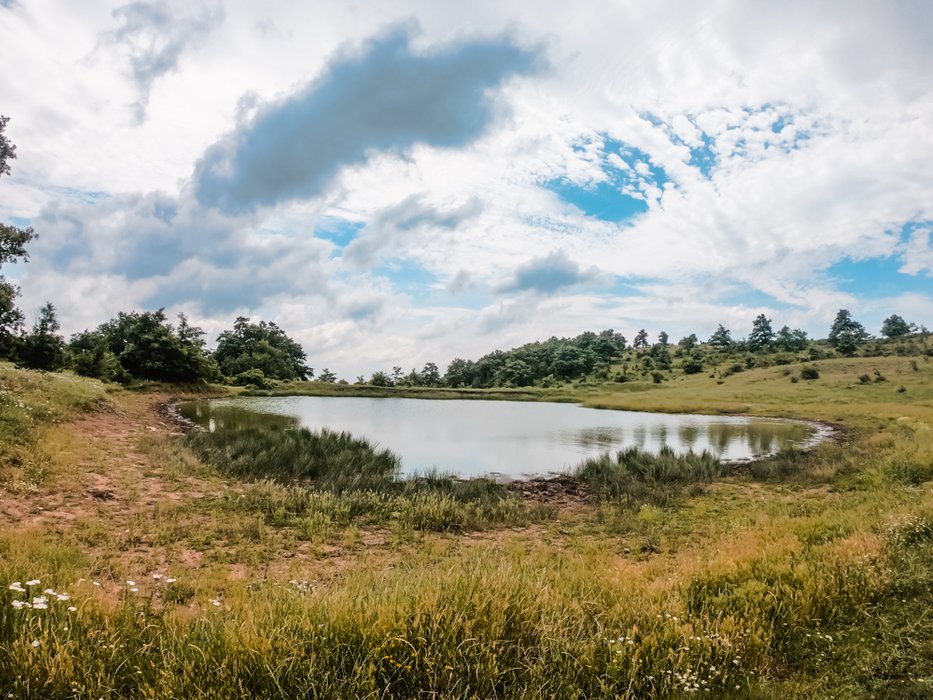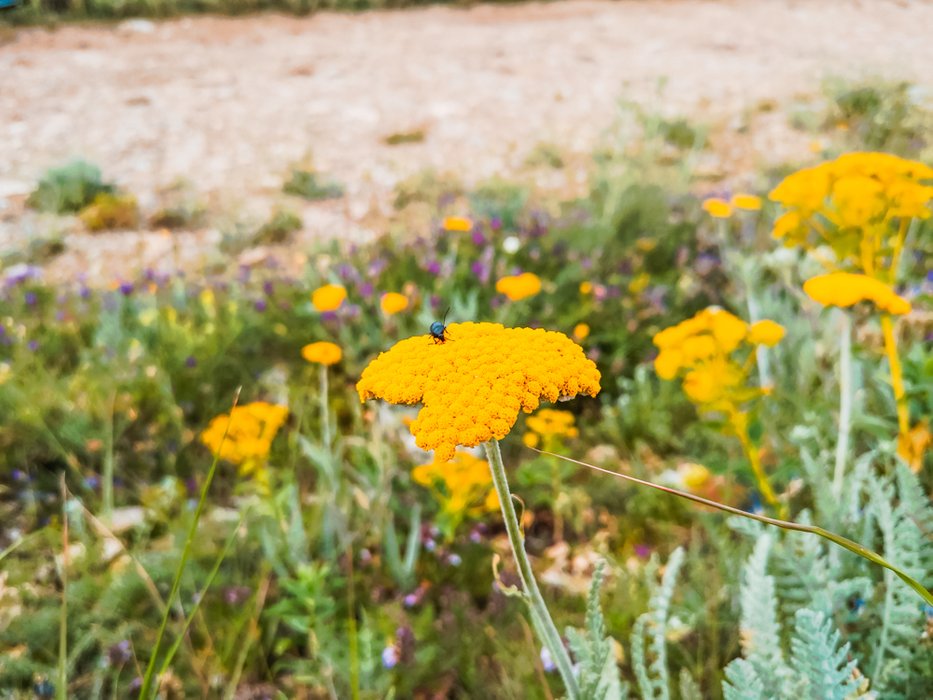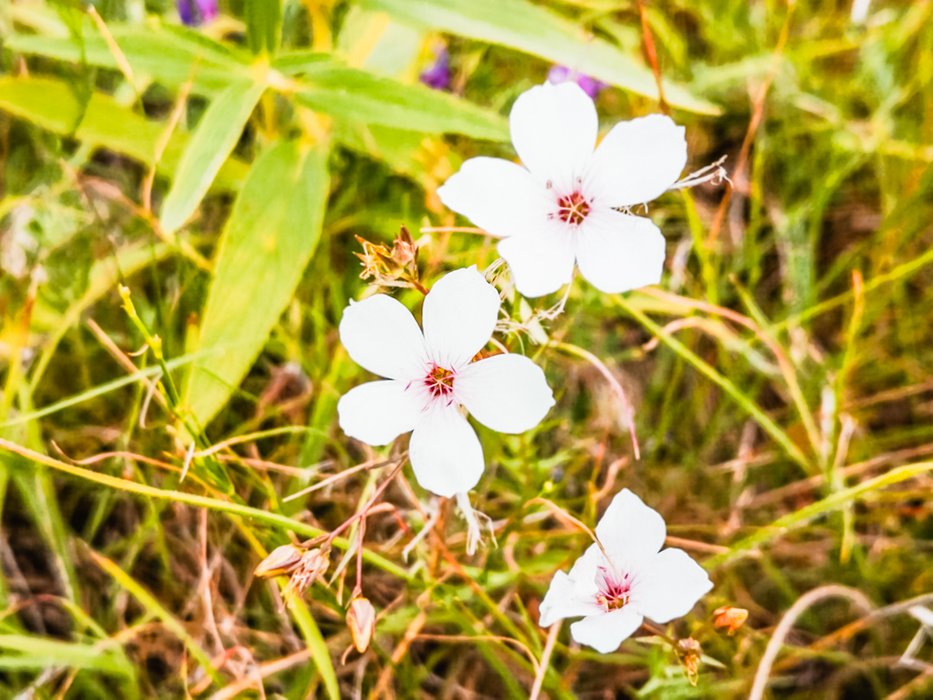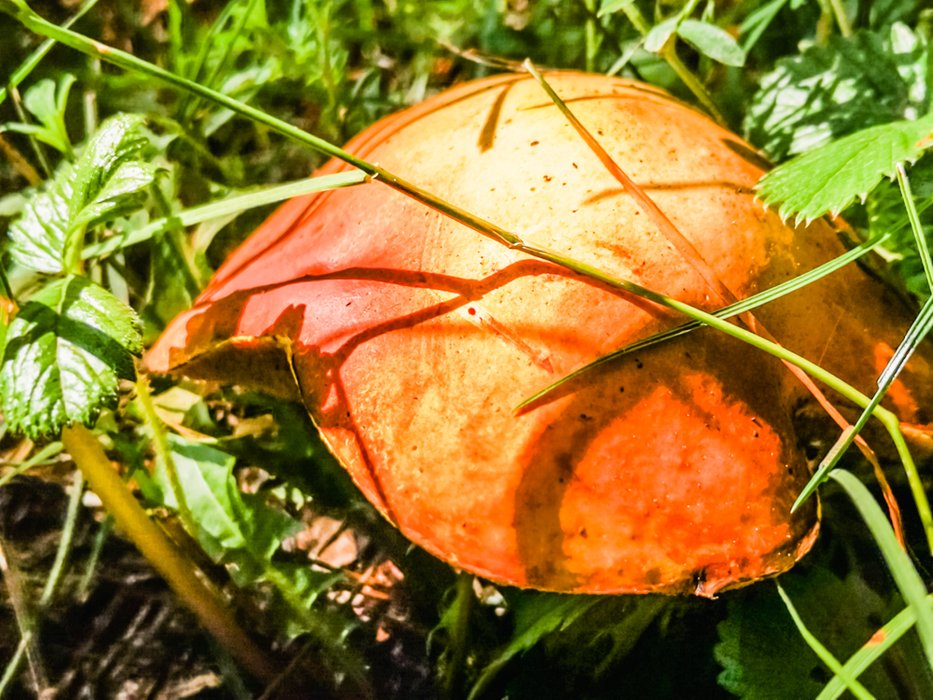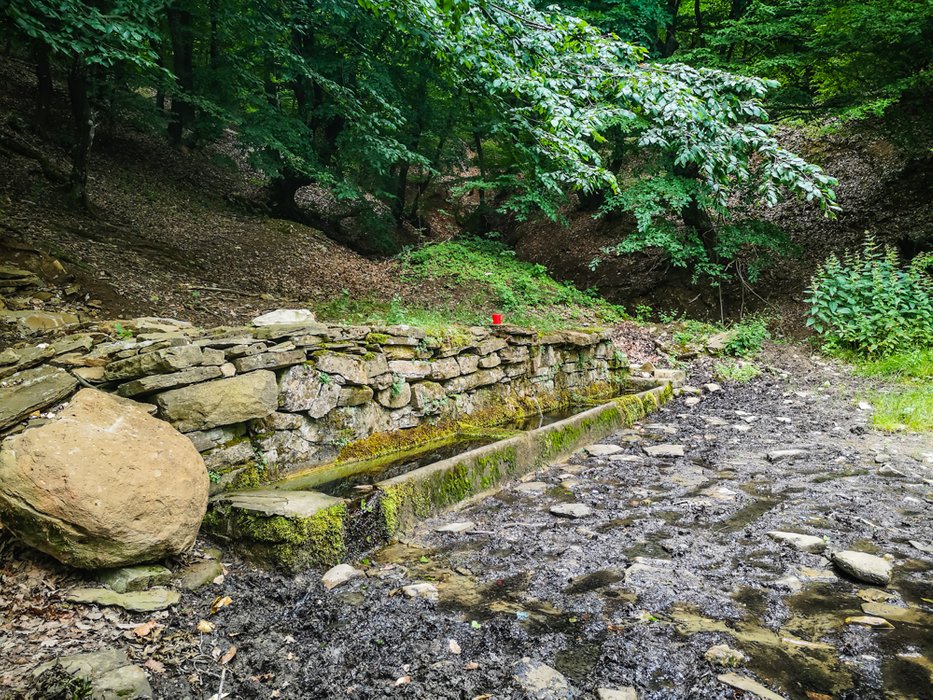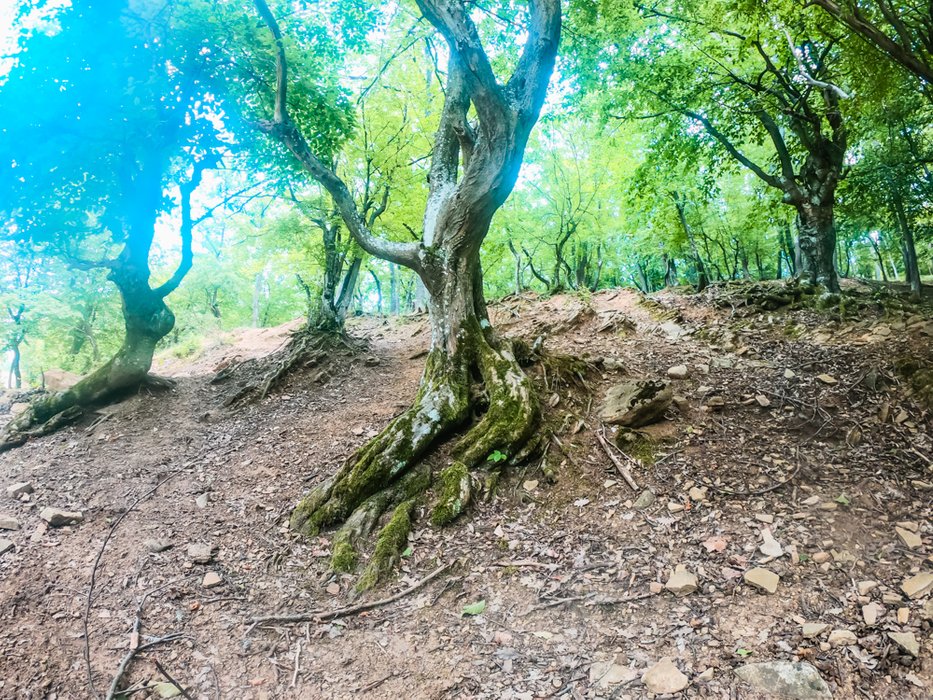 On the way, we passed through a large shelter that was well maintained years ago.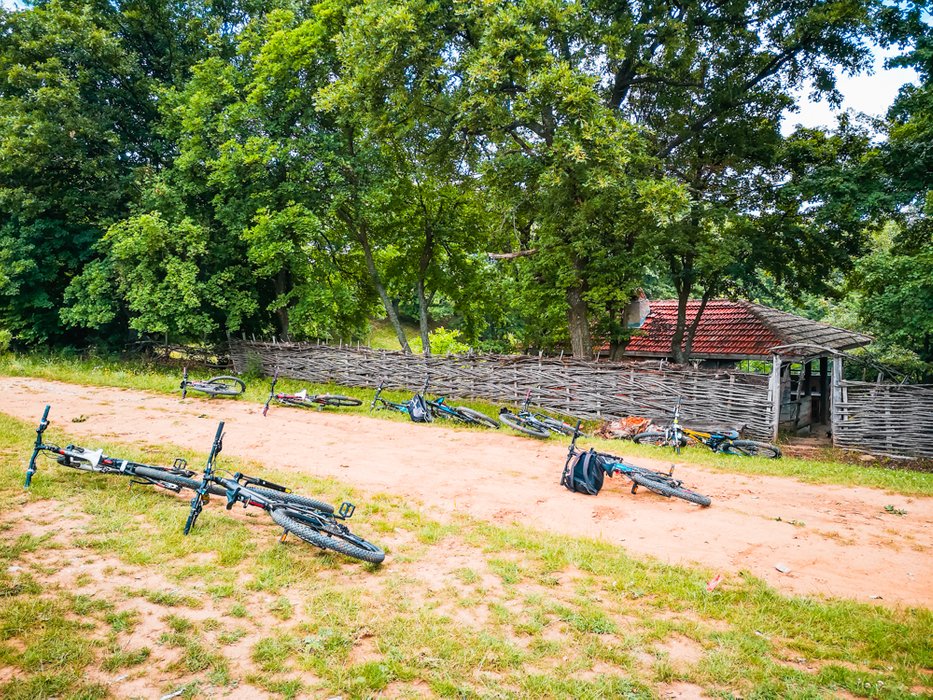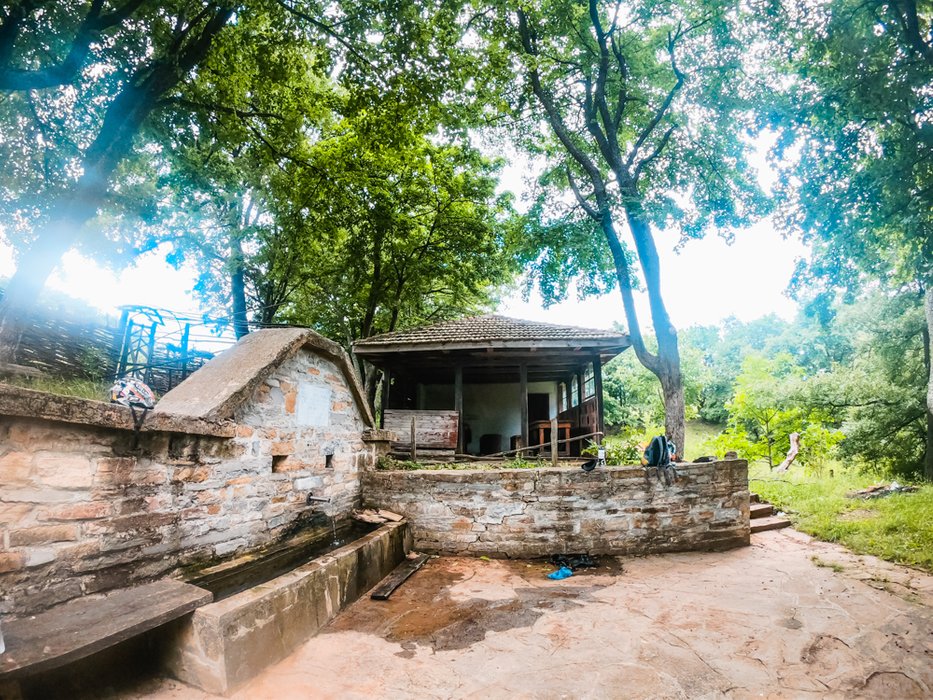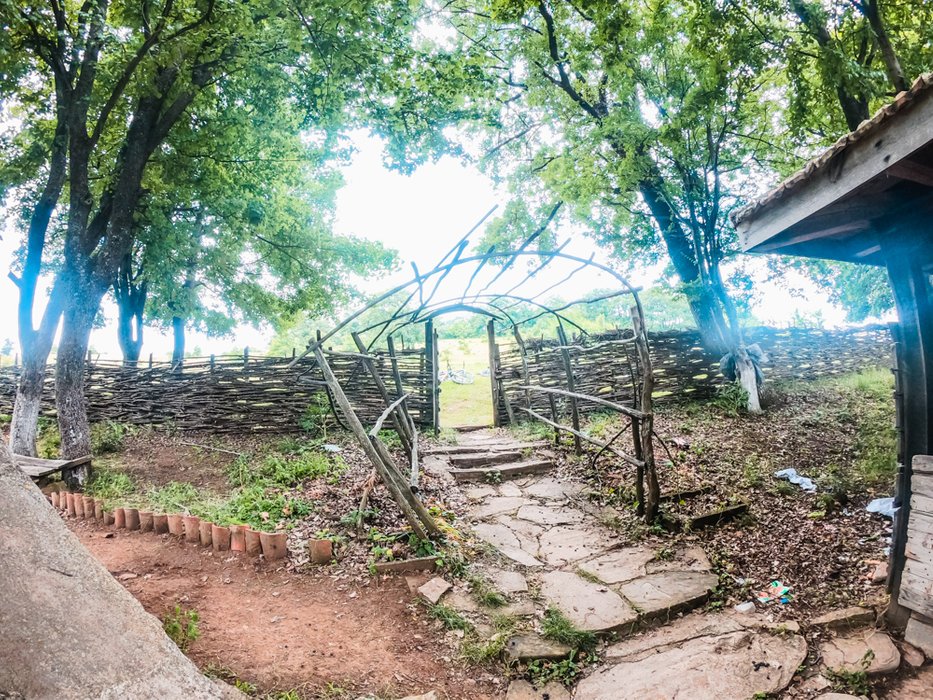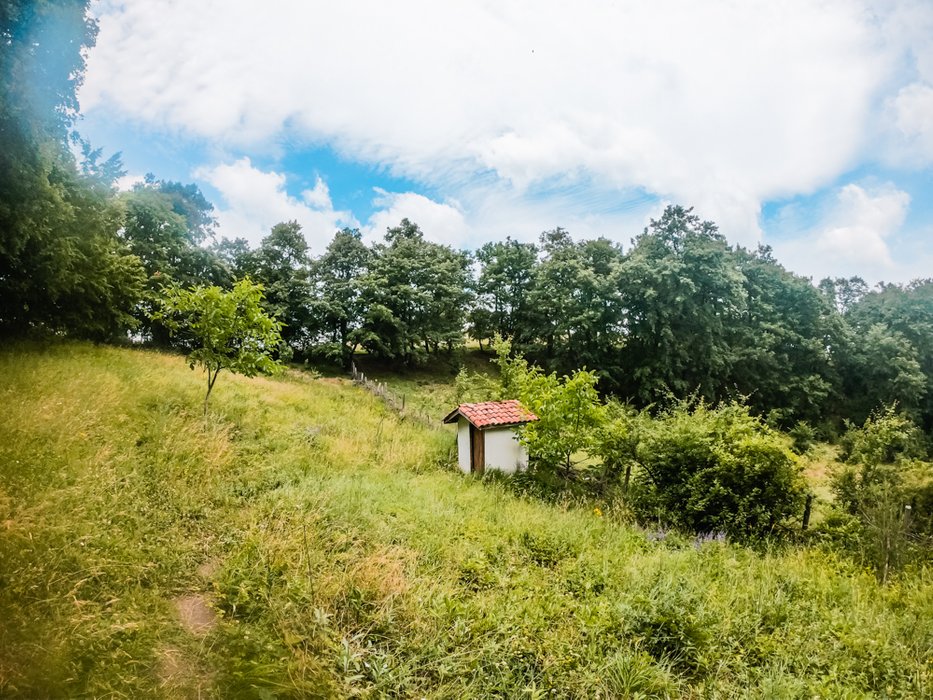 When we went to the village Zaychar we were cycling around and then we had a short rest.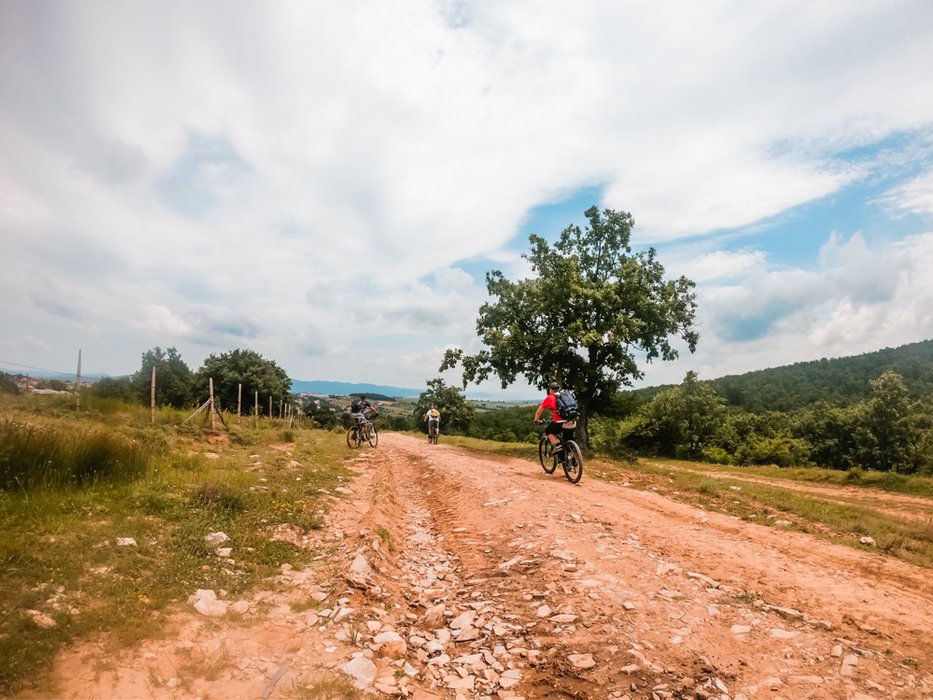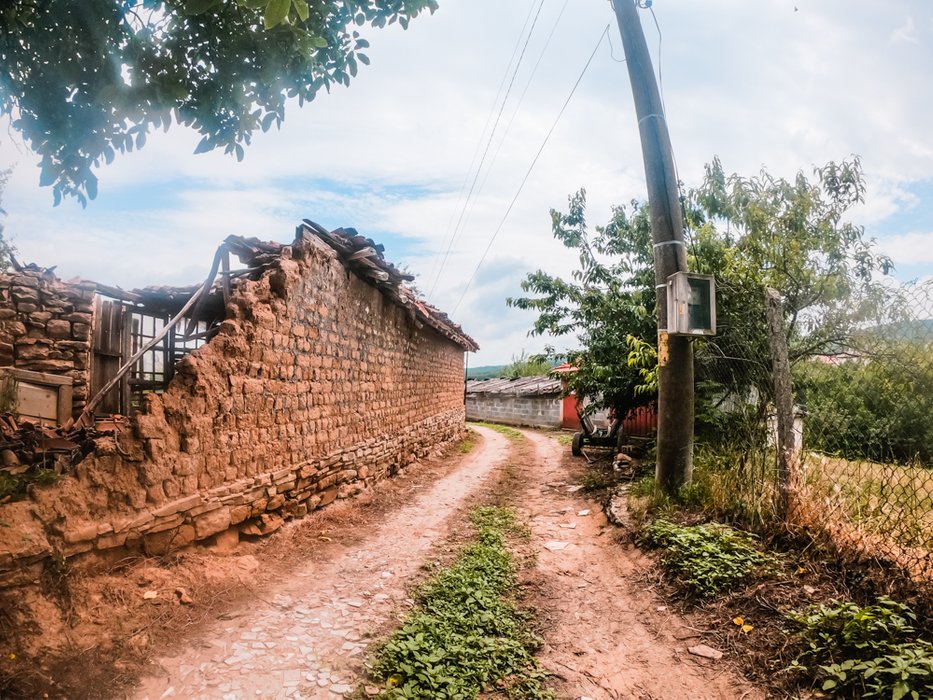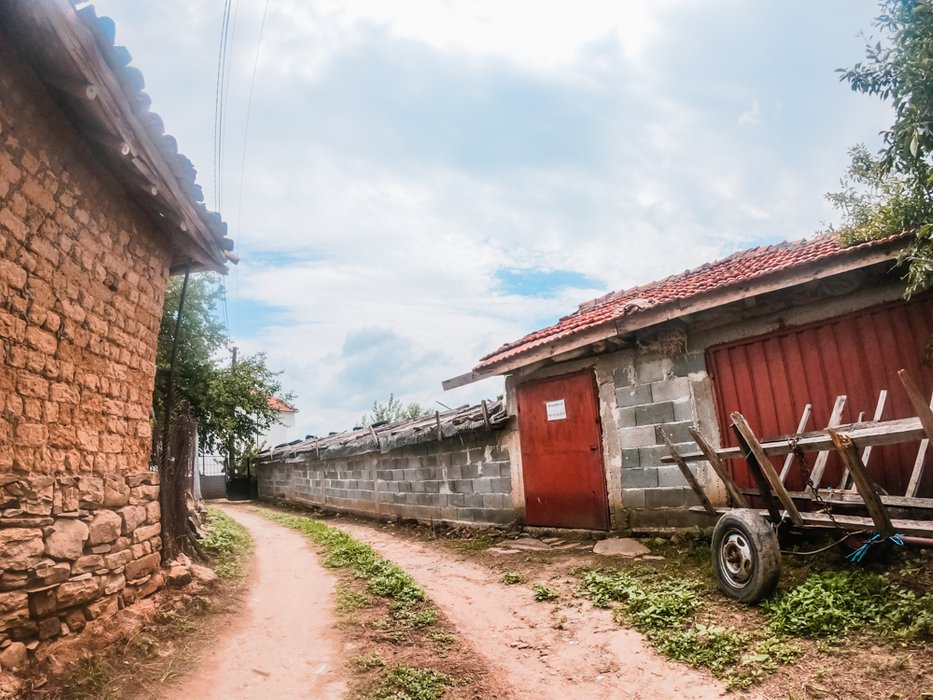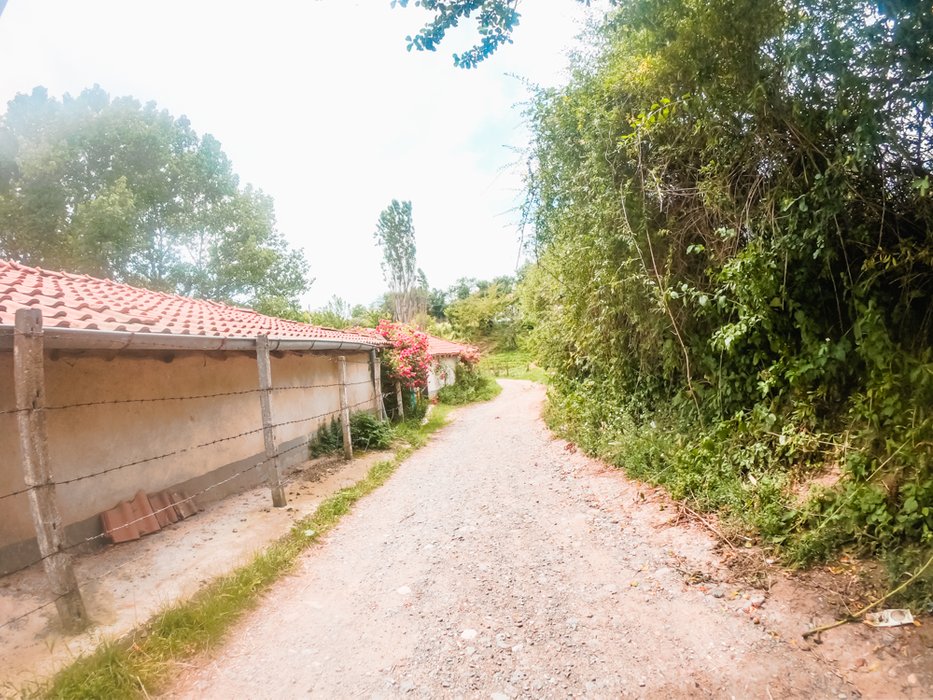 After returning to the camp, more our friends had arrived, and the children happily played on the river.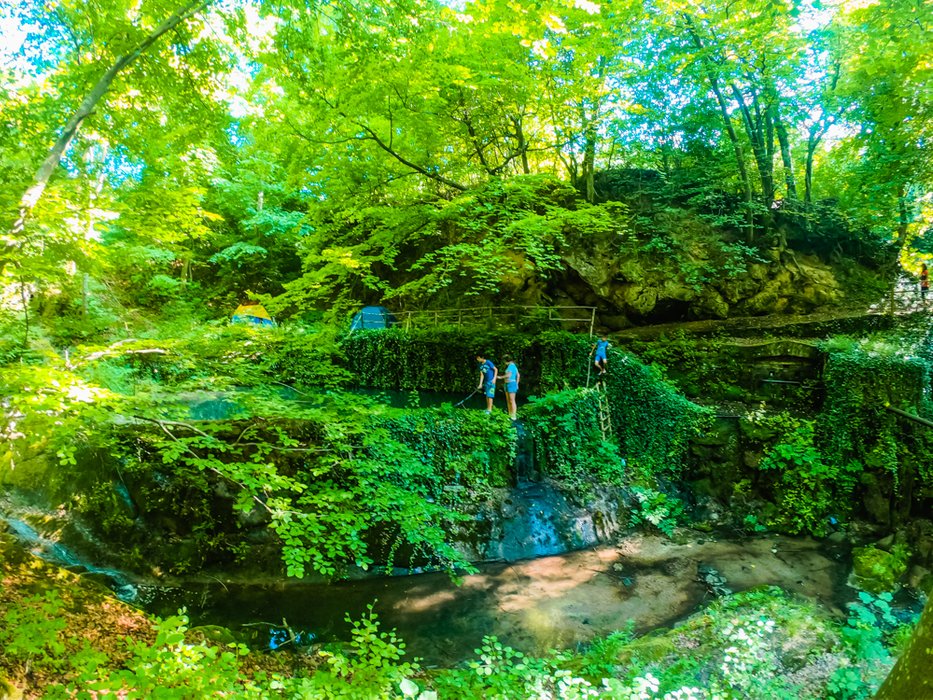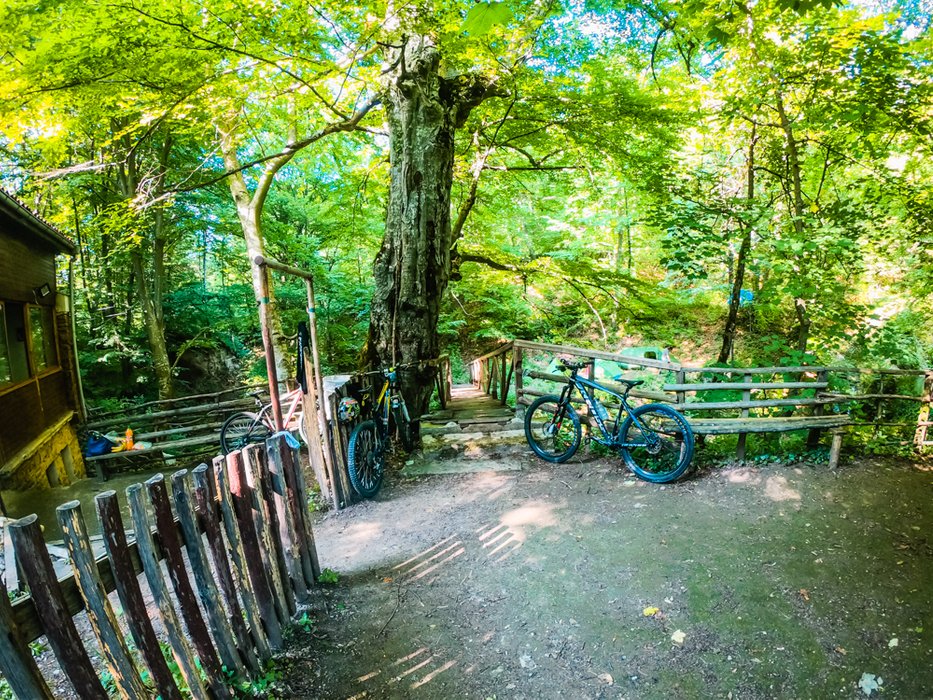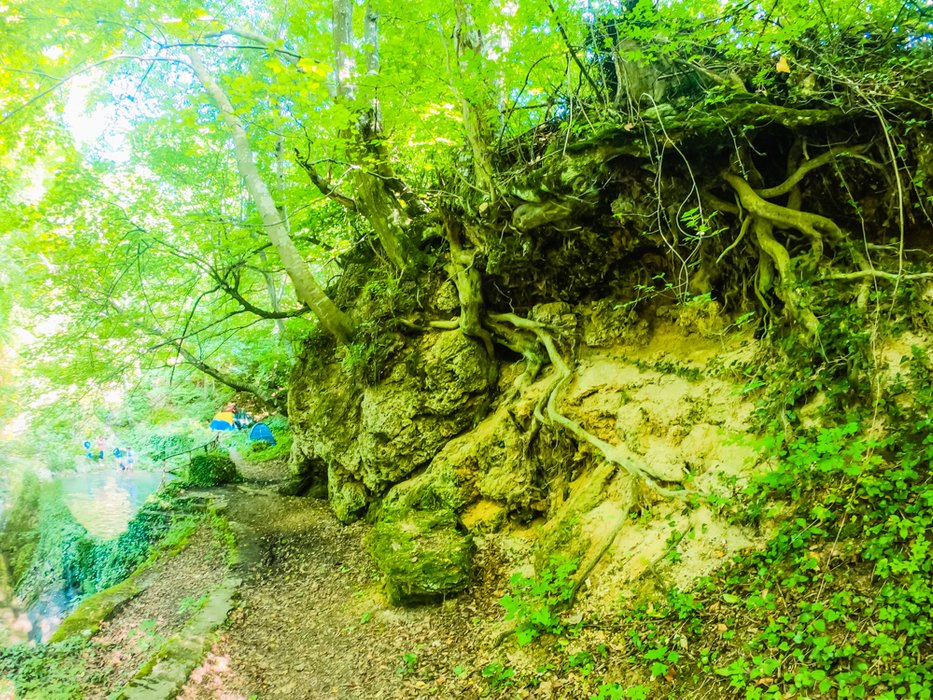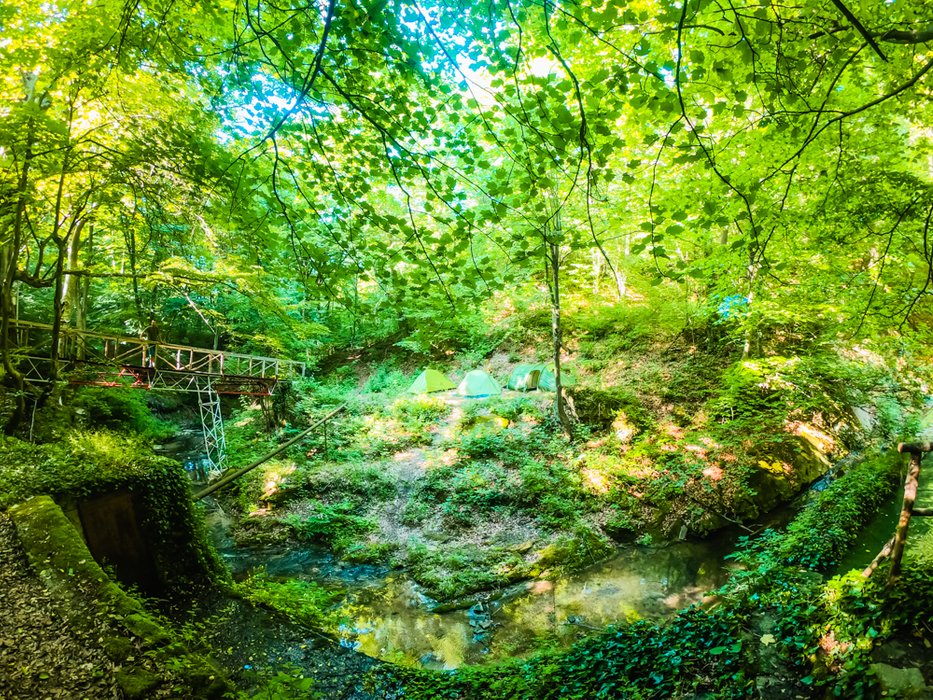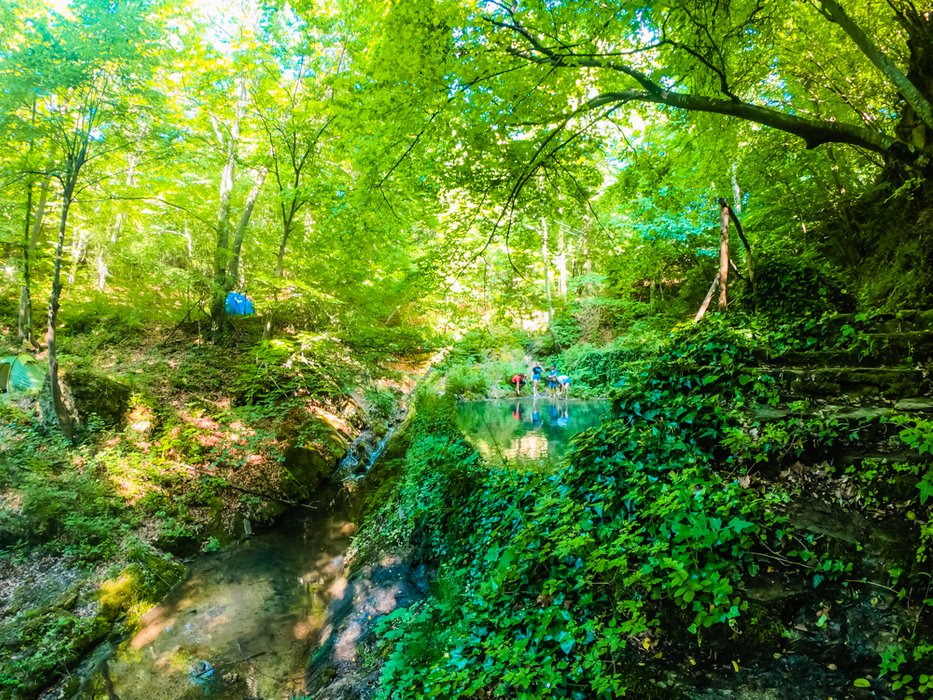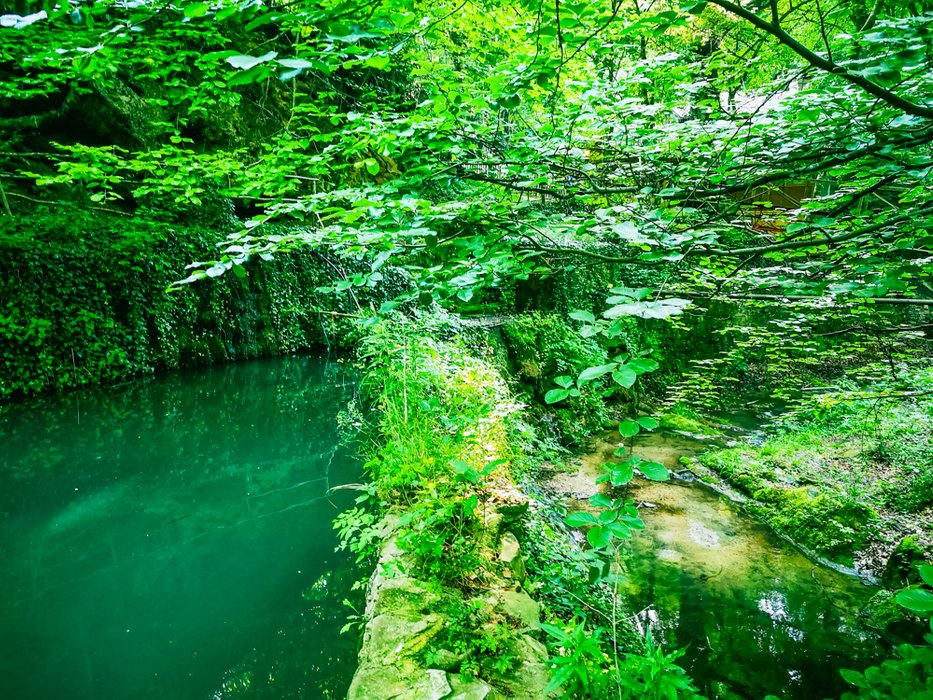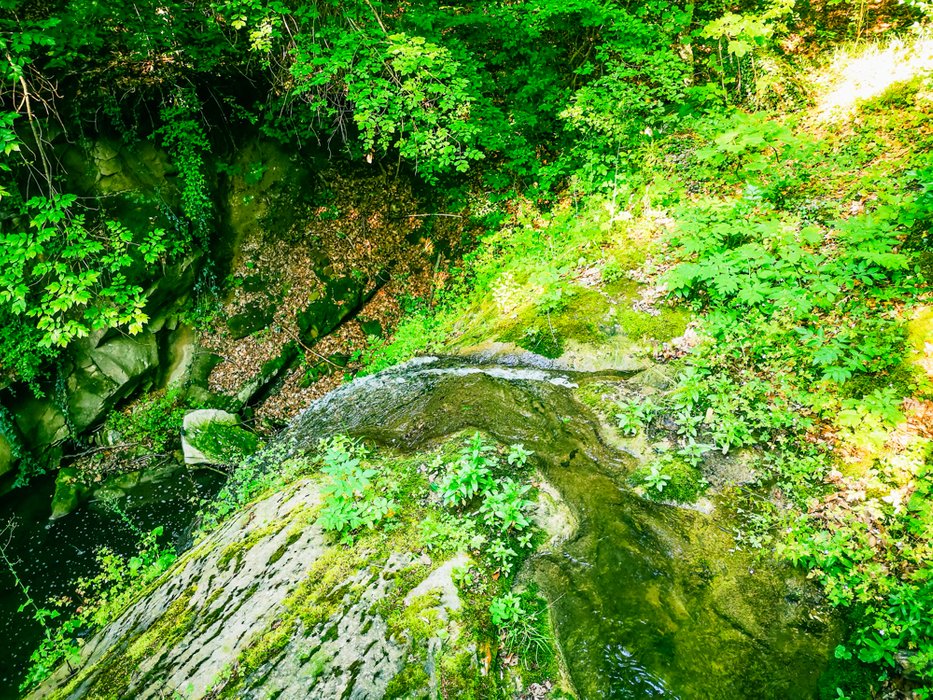 We prepared a table and spent the rest of the day great.
The next day we had to go back home. We decided that the trip would be in a direction to Aytos.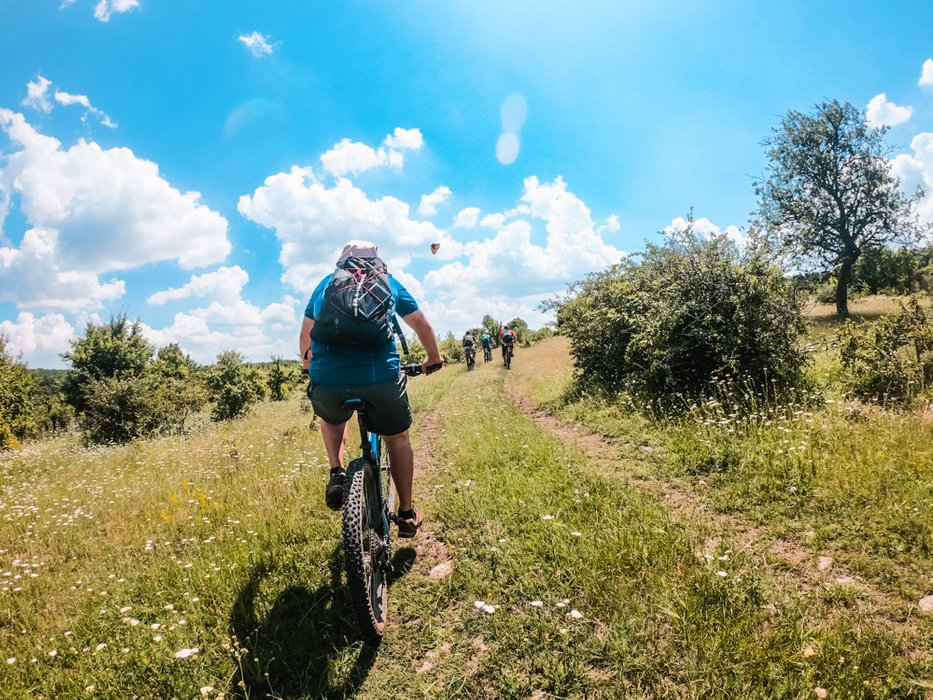 We went through pretty muddy stretches.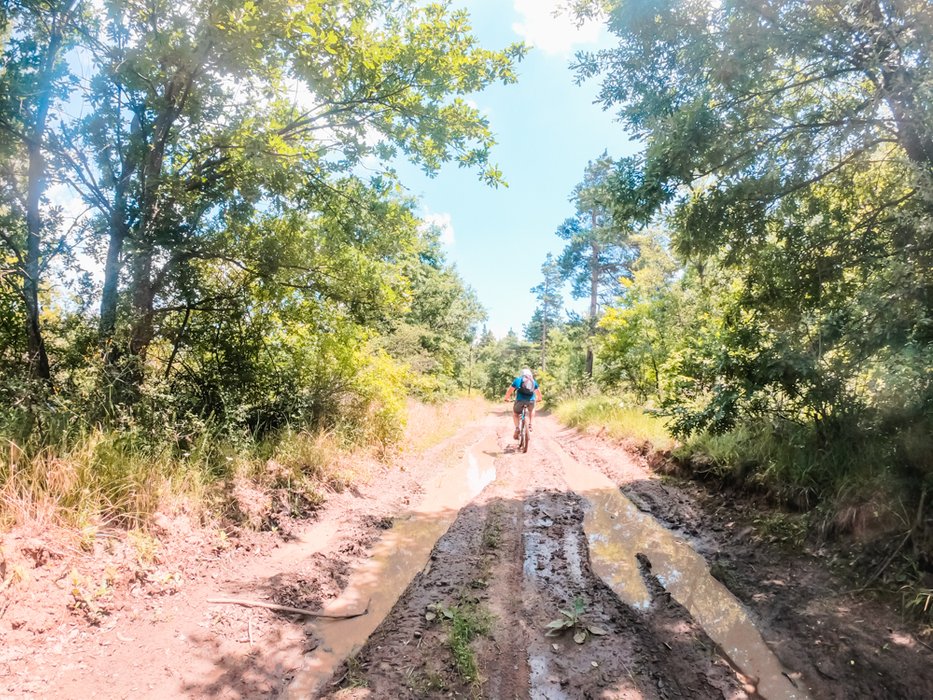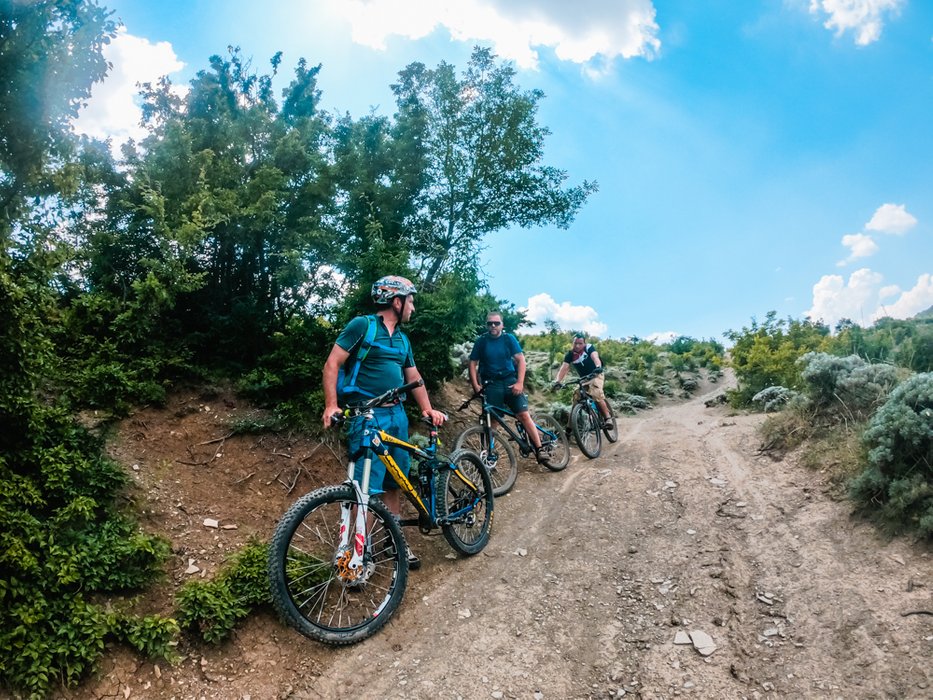 We reached a stone quarry surrounded by beautiful yellow flowers.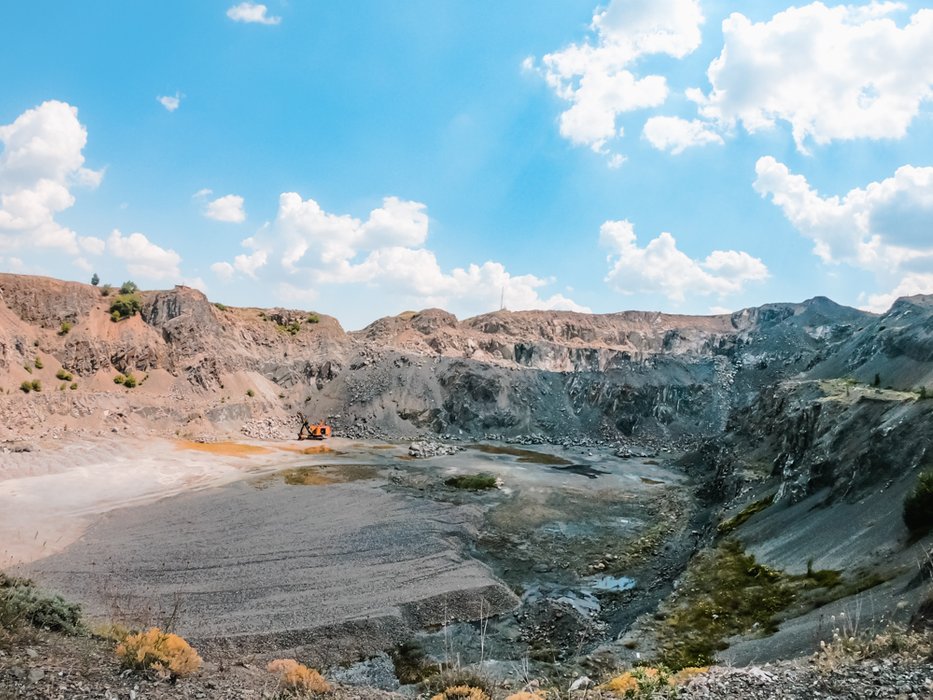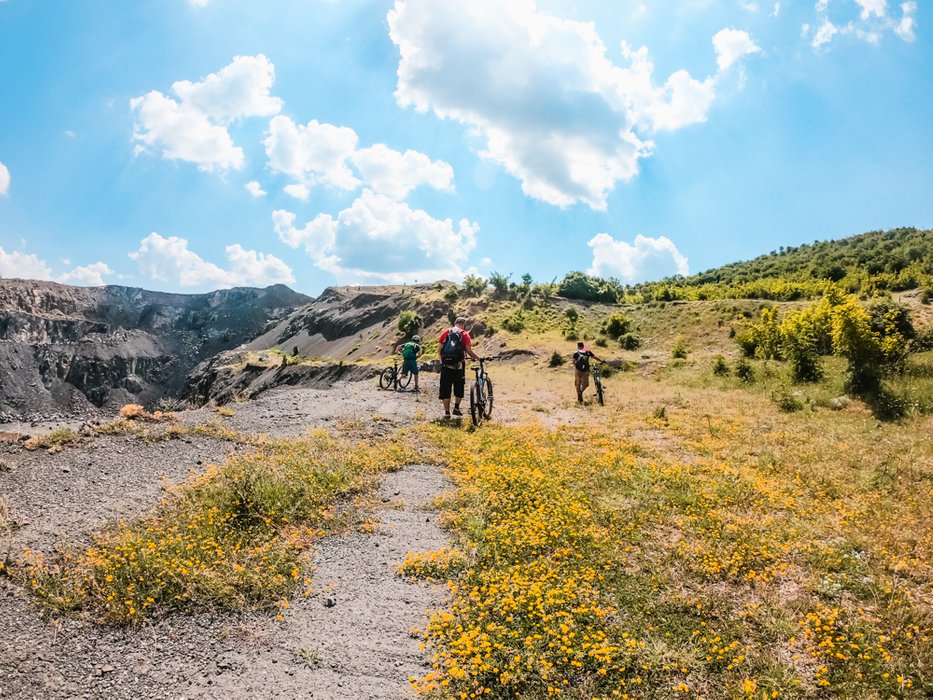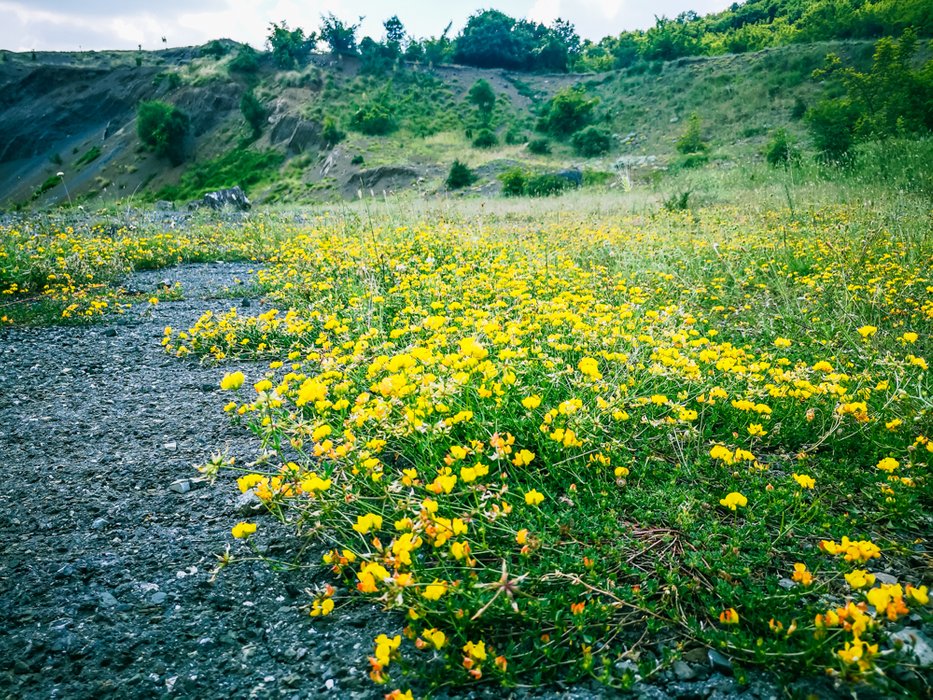 We saw tufts from the unique Aytos wedge (Genger)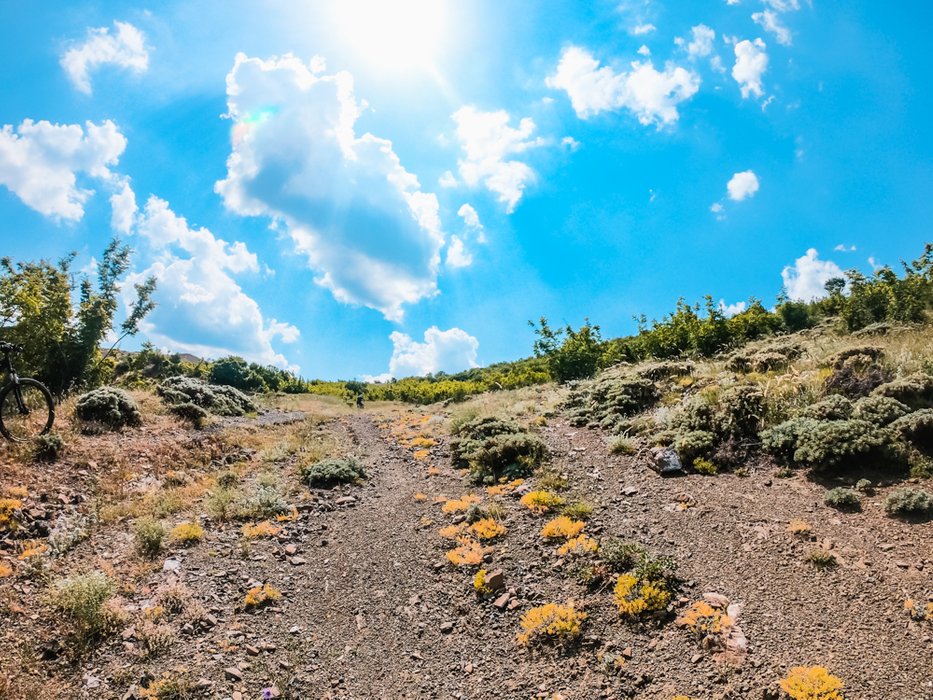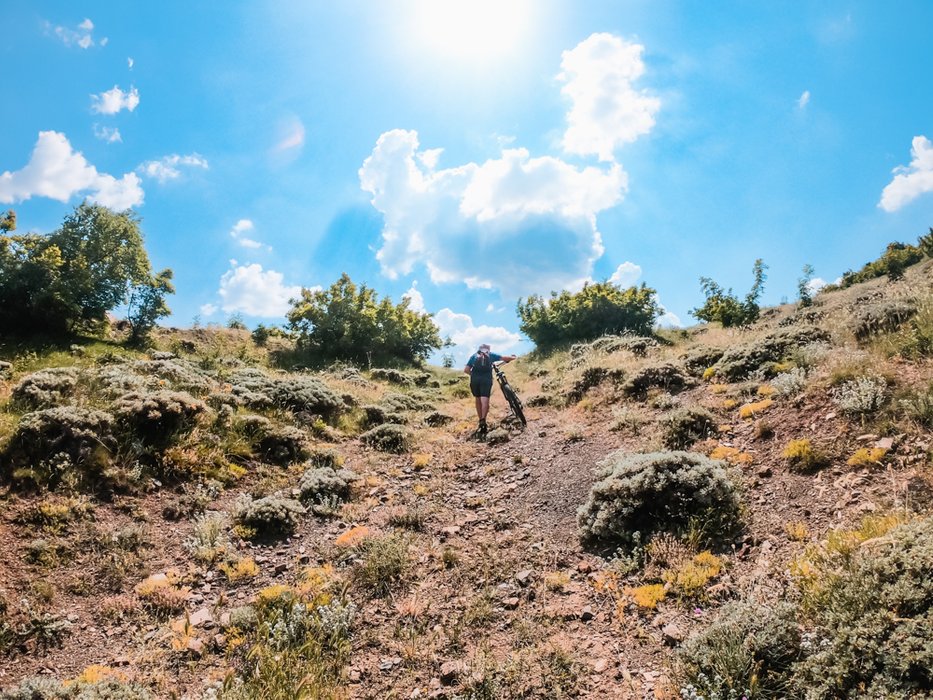 Genger in translation from the local dialect means a prickly bush. The Latin name of this plant is prickly graceful.
There is no such shrub anywhere in the world. Аttempts have been made to planting other places in Bulgaria, but the bush does not survive. It exists only in the mountains of Aytos.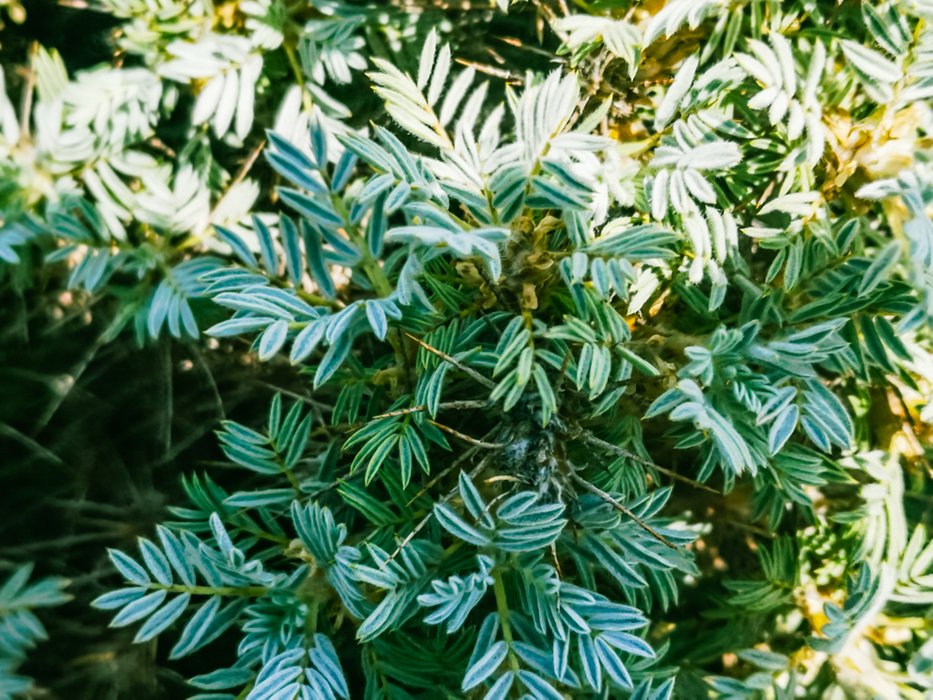 We went up to the height of Hisarya, from where the beautiful view made us hold our breath.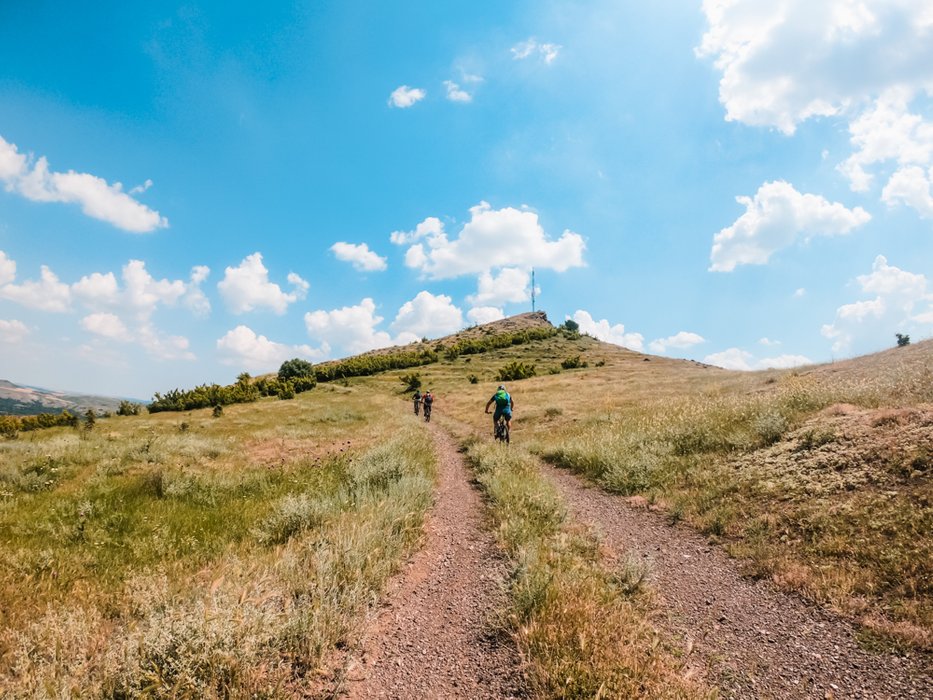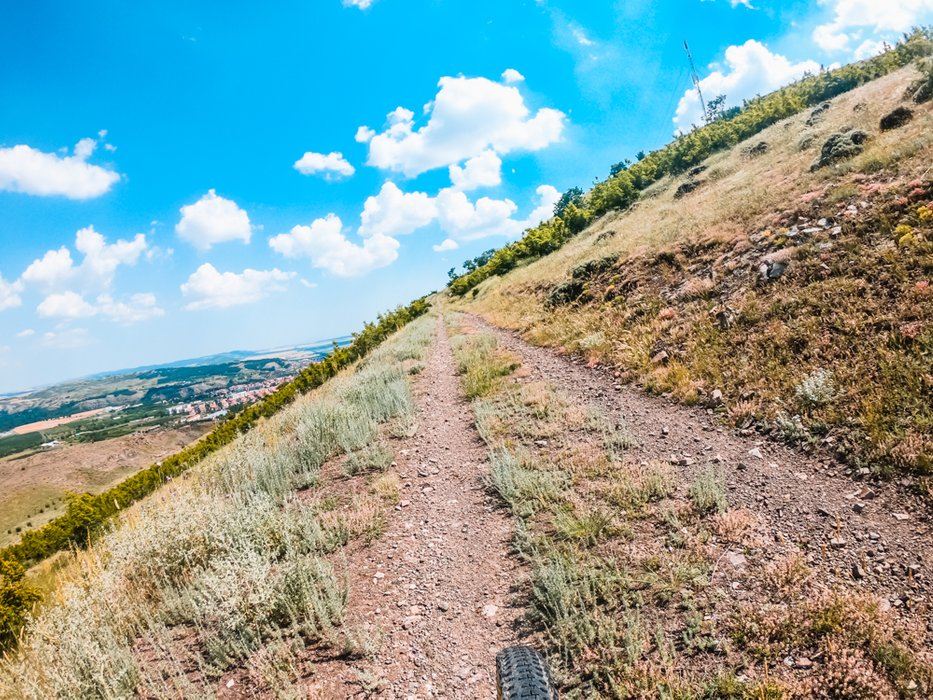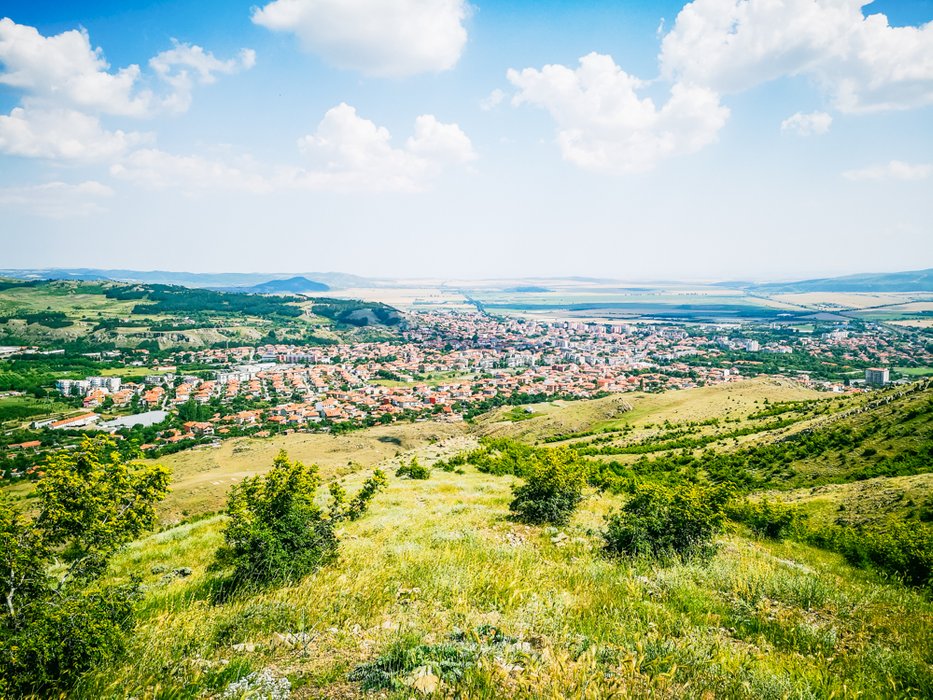 We headed down to Aytos, where everybody went back home.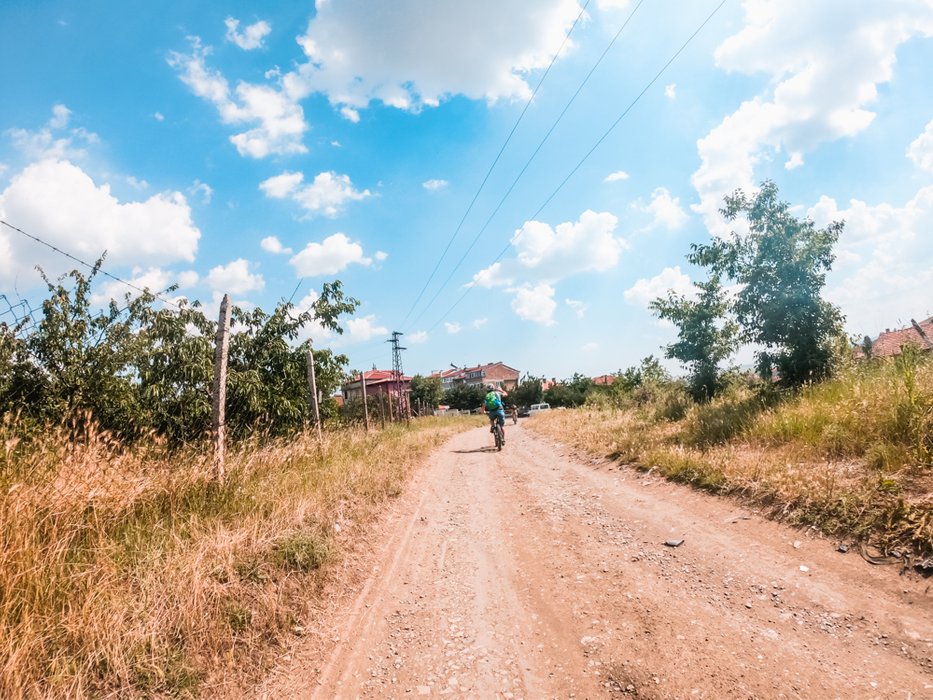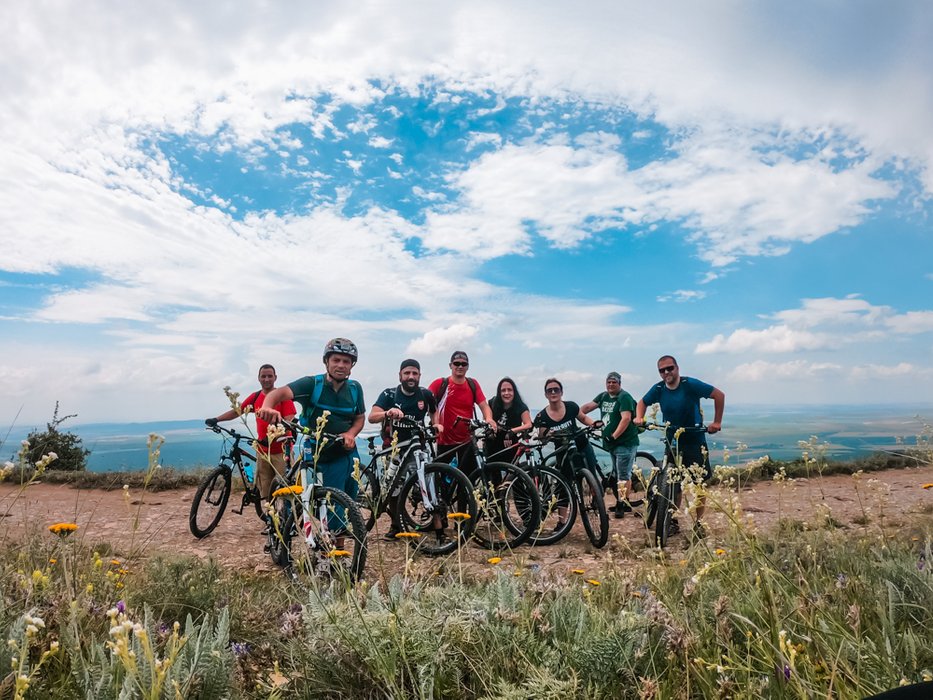 I hope you enjoyed our adventure :)
Thank you for stopping by!