Tradition meets modern
Like a gigantic bamboo, the 508-meter-high tower rises out of the concrete skyline in Taipei, the capital of Taiwan. Built in 2004, the Taipei Financial Center was the tallest skyscraper in the world until it was replaced in early 2010 by the 828-meter-high Burj Khalifa in Dubai.
Tradition trifft Moderne
Wie ein gigantischer Bambus ragt der 508 Meter hohe Turm aus der Beton-Silhouette von Taipeh, der Hauptstadt von Taiwan. Das 2004 errichtete Taipeh Financial Center war der höchste Wolkenkratzer der Welt, bis er Anfang 2010 vom 828 Meter hohen Burj Khalifa in Dubai abgelöst wurde.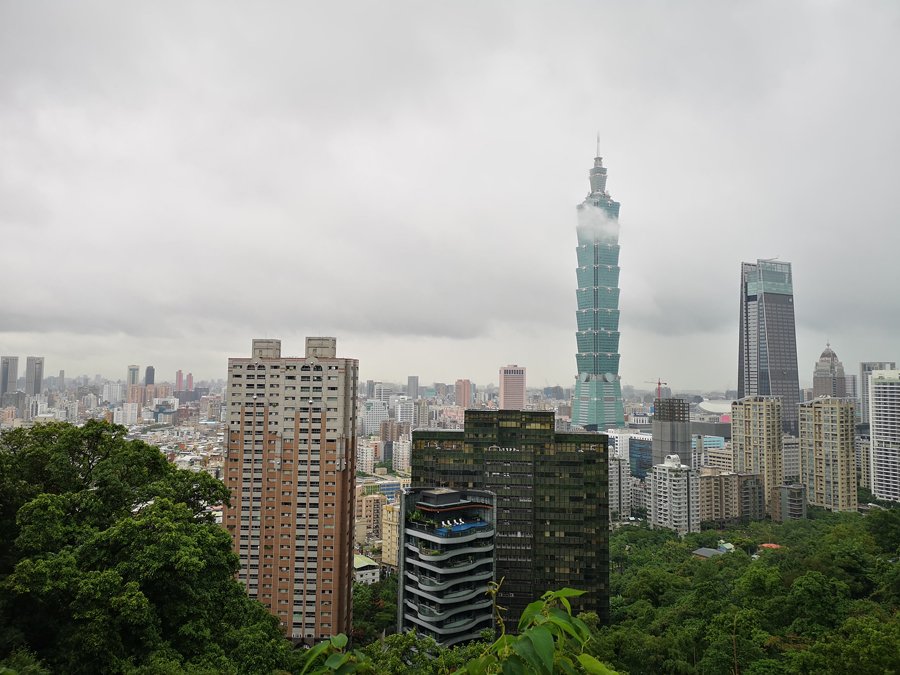 The photo shows the view of Taipei seen from Elephant Mountain . Unfortunately the landmark of the city was often hidden behind thick fog on this day.
Das Foto zeigt den Blick auf Taipeh vom Elefantenberg aus gesehen. Leider versteckte sich das Wahrzeichen der Stadt an diesem Tag immer wieder hinter dichten Nebelschwaden.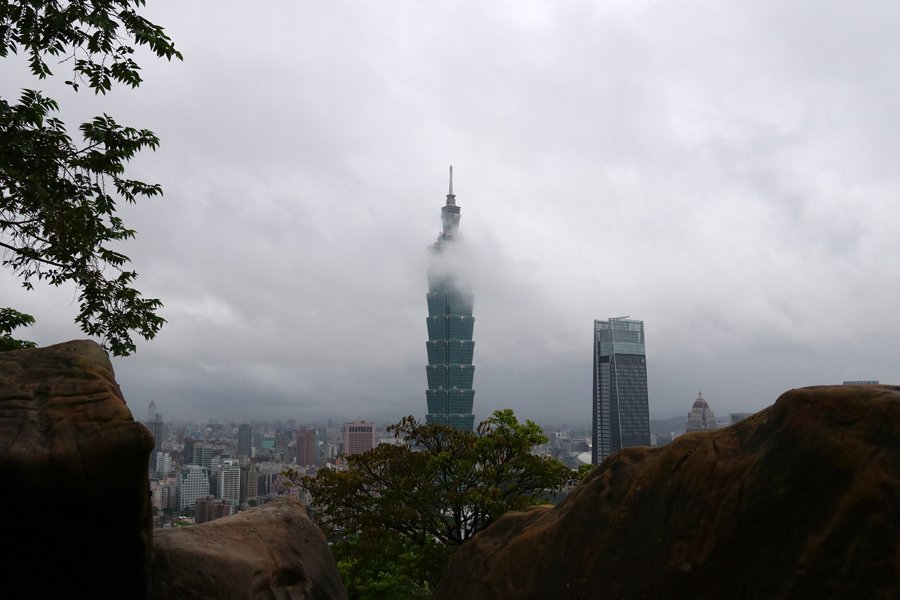 The path to Elephant Mountain takes about 30 minutes over steep steps through lush vegetation.
Der Weg auf den Elefantenberg führt rund 30 Minuten über steile Stufen durch eine üppige Vegetation.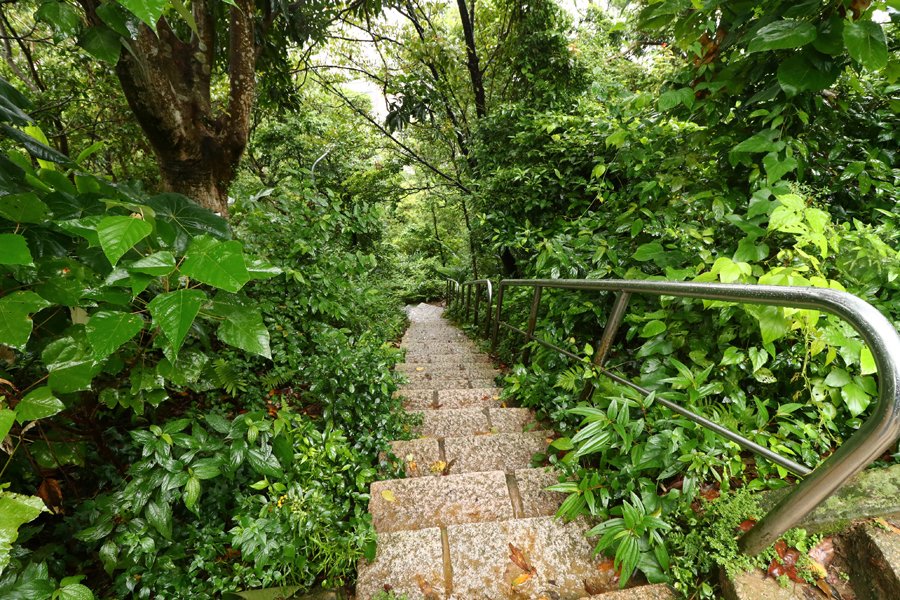 Once at the top, one of the most beautiful panoramic views of the city opens up on clear days.
Oben angekommen, eröffnet sich bei klarer Sicht einer der schönsten Panoramablicke über die Stadt.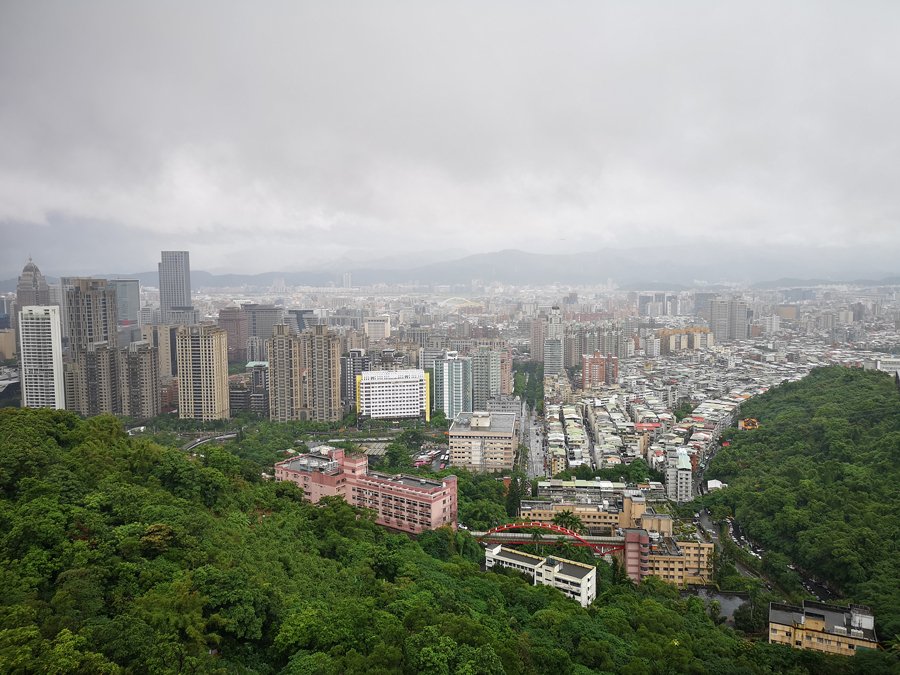 Tradition and superstitionIn order to ensure that "Chi", the life energy, can flow unhindered in the spaces of Taipei 101, guidelines of the Chinese harmony theory Feng Shui, were considered in the construction of the tower. The number 8, which is associated with abundance, prosperity and luck, plays an important role in Asian culture. (For example, the Olympic Games in China began on 08.08.2008 at 08:08 hrs. ) The pagoda-like design of Taipei 101 is reminiscent of a bamboo that stands for wealth and prosperity in Taiwan. The main tower has eight segments, each with eight floors. Oversized Chinese lucky coins attached to the façade are intended to protect against bad business.
Tradition und AberglaubeUm zu gewährleisten, dass in den Räumen des Taipeh 101 die Lebensenergie, das "Chi", ungestört fließen kann, wurden beim Bau Richtlinien der chinesischen Harmonielehre Feng Shui berücksichtigt. Eine große Rolle in der asiatischen Kultur spielt auch die Zahl 8, die mit Fülle, Wohlstand und Glück assoziiert wird. (Beispielsweise begannen die Olympischen Spiele in China am 08.08.2008 um 08:08 Uhr.) Das pagodenähnliche Design des Taipeh 101 erinnert an einen Bambus, der in Taiwan für Reichtum und Wohlstand steht. Der Hauptturm verfügt über acht Segmente mit jeweils acht Etagen. An der Fassade angebrachte überdimensionale chinesische Glücksmünzen sollen vor schlechten Geschäften schützen.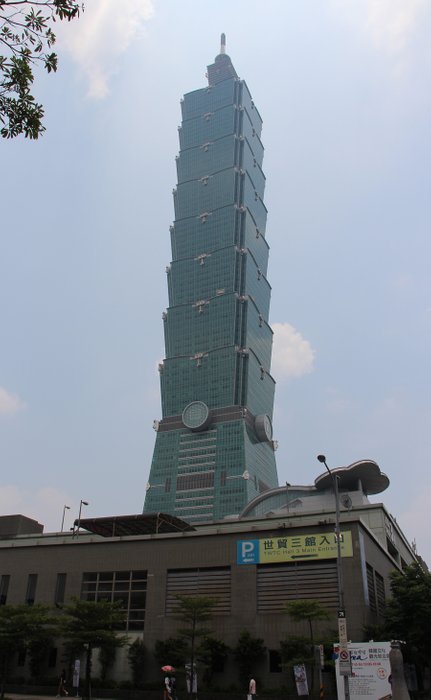 Photo by @brickster, 2014
Earthquakes and typhoonsWith over 4000 earthquakes per year, Taiwan is one of the most active earthquake regions in the world. In addition, tropical cyclones sweep across the island several times a year. In order to resist these forces of nature, enormous architectural and technical skills were required. Only at a depth of 40 to 60 metres was it possible to erect a stable foundation in the muddy subsoil. The "mega columns", which carry the main load, consist of 80 millimetre thick steel walls, which were filled with extremely dense high-performance concrete. On each eighth floor, these columns were braced with a core of 16 more columns.
Erdbeben und TaifuneMit über 4000 Erdbeben pro Jahr liegt Taiwan in einer der aktivsten Erdbeben-Regionen der Welt. Außerdem fegen mehrmals im Jahr tropische Wirbelstürme über die Insel. Um diesen Naturgewalten zu trotzen, bedurfte es gewaltiger architektonischer und technischer Meisterleistungen. Erst in 40 bis 60 Metern Tiefe konnte im schlammigen Untergrund ein tragfähiges Fundament errichtet werden. Die "Megasäulen", welche die Hauptlast tragen, bestehen aus 80 Millimeter dicken Stahlwänden, die mit extrem dichten Hochleistungs-Beton vollgepumpt wurden. Auf jedem achten Stockwerk wurden diese Säulen mit einem Kern aus weiteren 16 Säulen verstrebt.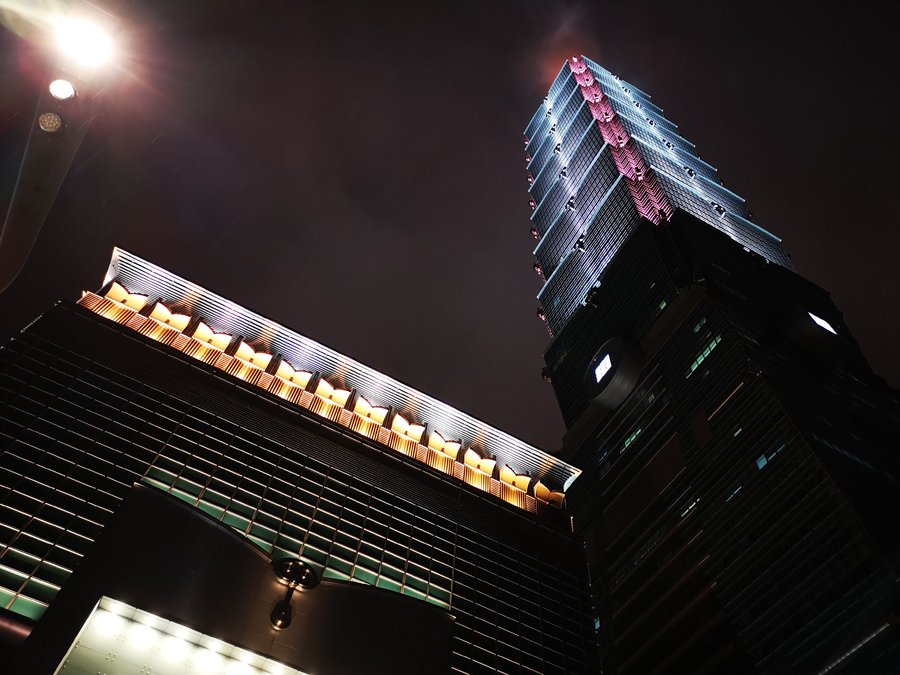 Steel pendulum as vibration damper The top of Taipei 101 varies by more than one meter depending on the wind force. These strong gusts are compensated by a 660 ton steel pendulum floating between the 92nd and 87th floors. The gilded ball of the pendulum measures 5.5 metres in diameter and consists of circular steel plates of different sizes.
Stahlpendel als Schwingungsdämpfer Die Spitze des Taipeh 101 schwankt je nach Windstärke über einen Meter. Diese starken Böen werden durch ein 660 Tonnen schweres Stahlpendel ausgeglichen, das zwischen dem 92. und 87. Stock schwebt. Die vergoldete Kugel des Pendels misst im Durchmesser 5,5 Meter und besteht aus unterschiedlich großen, kreisförmigen Stahlplatten.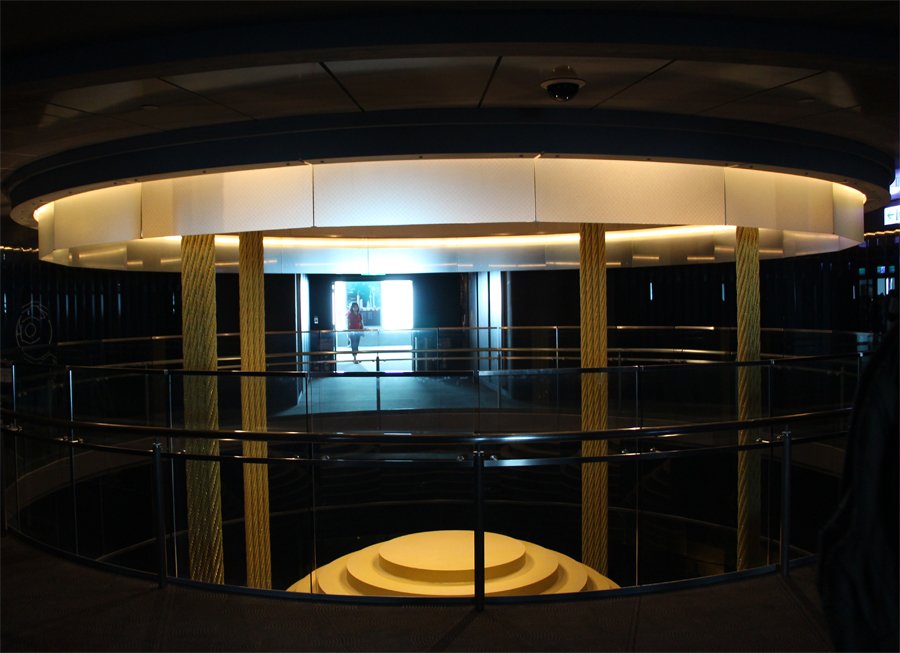 Photo by @brickster, 2014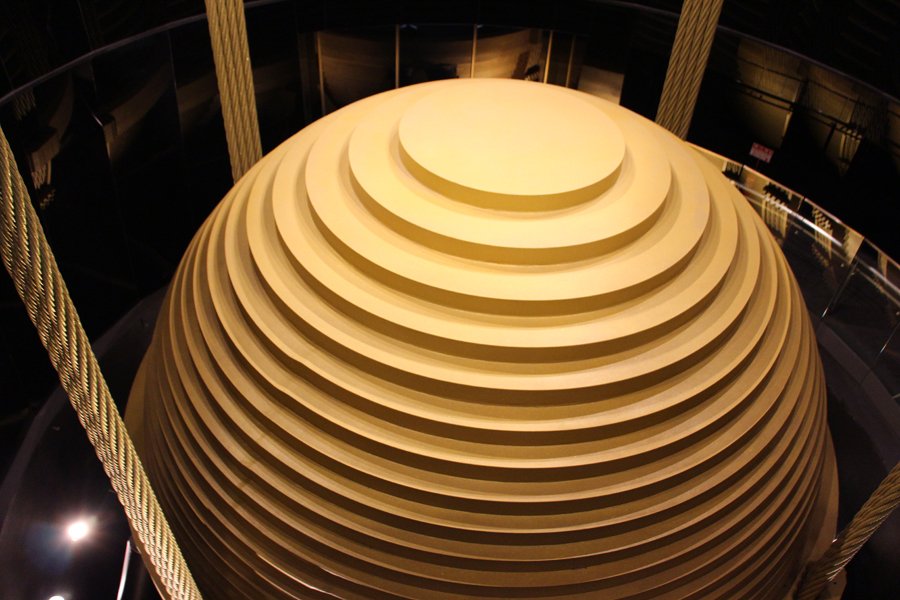 Photo by @brickster, 2014
If the skyscraper starts to sway, the ball swings in the opposite direction, absorbing energy and balancing the building. Hydraulic spacer zylinder were installed to prevent the ball itself from vibrating too much.
Gerät der Wolkenkratzer ins Schwanken, pendelt die Kugel im Gegentakt, absorbiert dadurch Energie und balanciert das Gebäude aus. Um zu verhindern, dass die Kugel selbst zu stark schwingt, wurden hydraulische Abstandszylinder eingebaut.