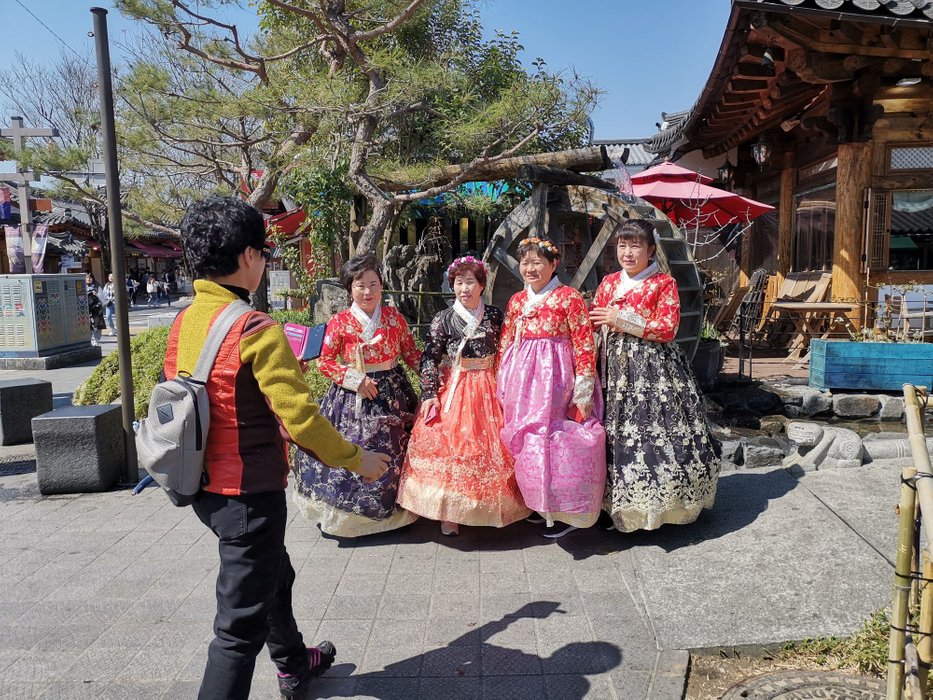 Unfortunately, that's the only time we had after our late arrival via train from Seoul station to Jeonju. It was supposed to be a 3 days 2 nights trip but somehow we miss calculated our timing (our train schedules) hence we only have 1 full day to explore the historic and beautiful Jeonju.
Jeonju, famously known for its Hanok Heritage Village and delicious bibimbap is one and a half hour train ride from Seoul Station.
---
After getting briefed by the guesthouse's owner about the surrounding area and tell us where and what food we should try, we quickly put on our jackets and boots and off we go to a restaurant where they served banchan.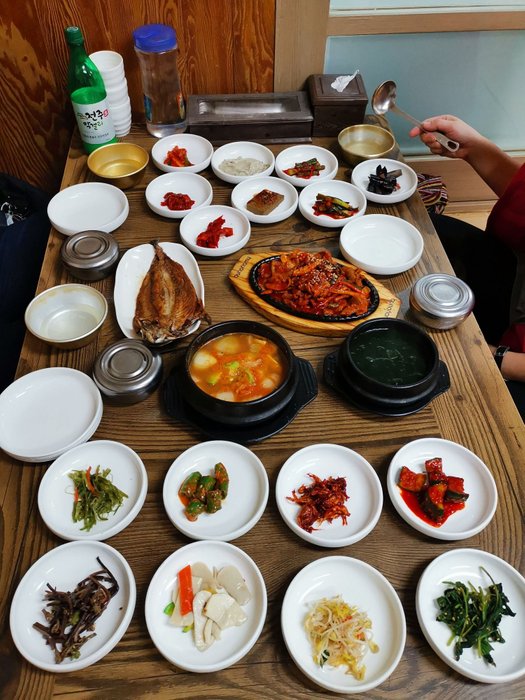 It was like a feast for us. The fermented small crabs, Gye Muchim is to die for. One thing I noticed is that all the shops in Korea closed on time so make sure you plan your time early and don't be like us (we had to rush finishing all the delicious food and trust me, when you're hungry and rushing at the same time, you do not want to chew Gye Muchim without properly munching the claws. Ouch.)
The next day, we get to wear Hanbok - a traditional Korean dress. Lucky for us, we've got a pretty good deal from the hanbok shop owner which she charged us for only ₩10,000 (less than $9) for 3 hours! We even got to choose our own hanbok, accessories and plus, a hairdo! Feels like a princess. Lol.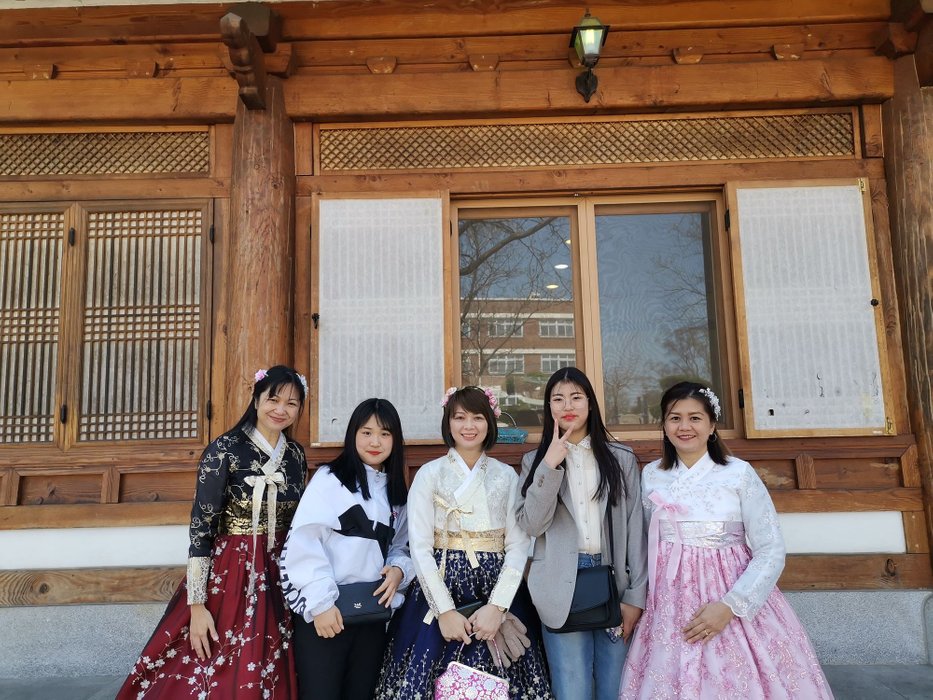 We even got a request from other tourists to take a group photo.
Our first stop is at the Jeondong Catholic Church. We took the opportunity to went inside the church and take a closer look at the amazing interior design.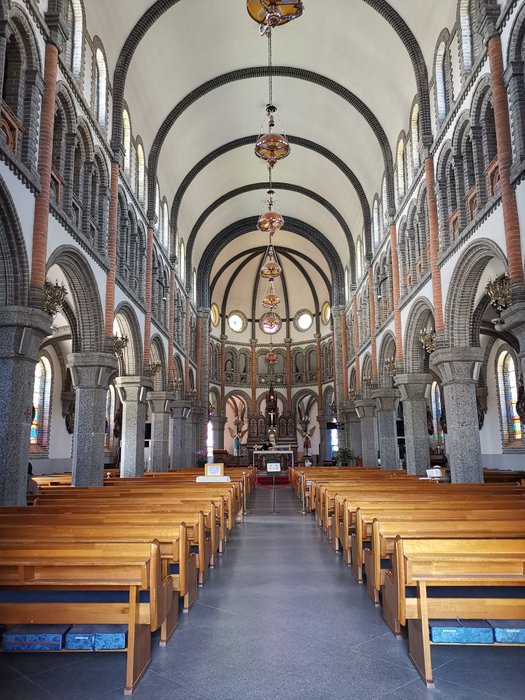 The church was built during the Joseon dynasty to honor the Roman Catholic martyrs. It was known that the amazing structure has become the symbol of harmony of the traditional Korean and Western cultures.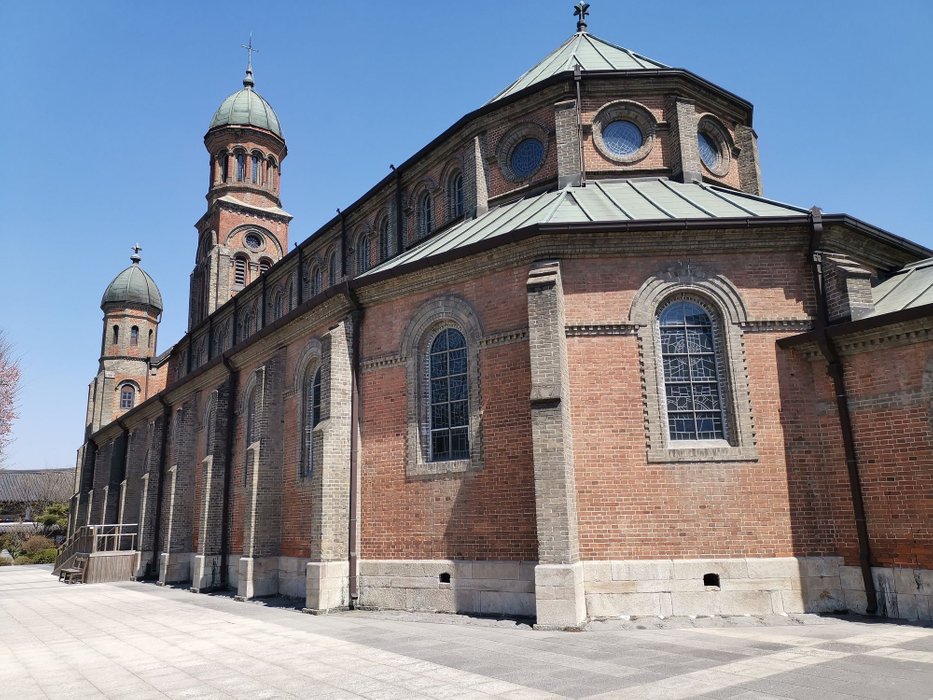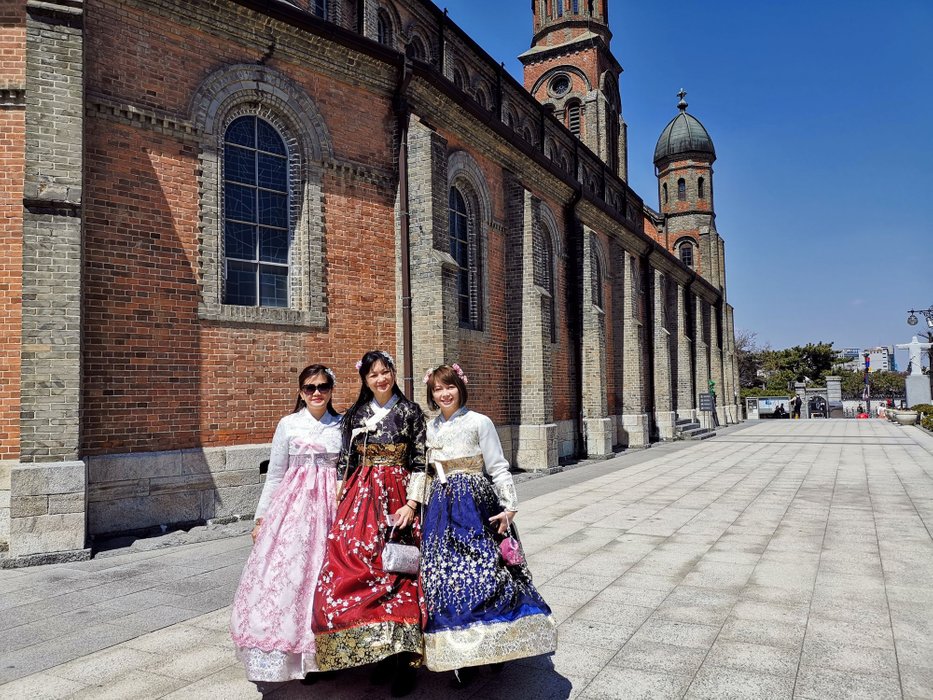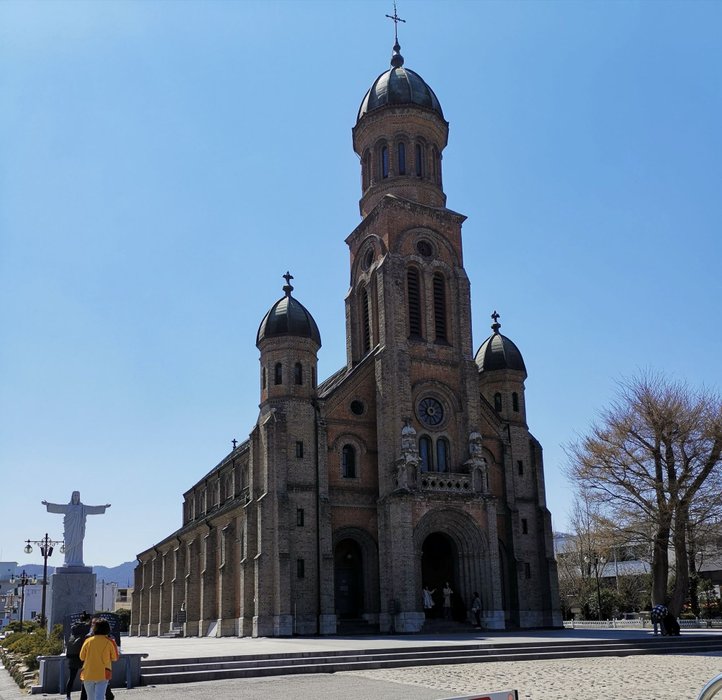 After returned our rented hanbok back, we went to our next destination - the traditional Nambu Market.
Thankfully, it is not that far from the hanbok shop and it was nice to take a walk passing by the busy street of Jeonju Hanok Village on spring.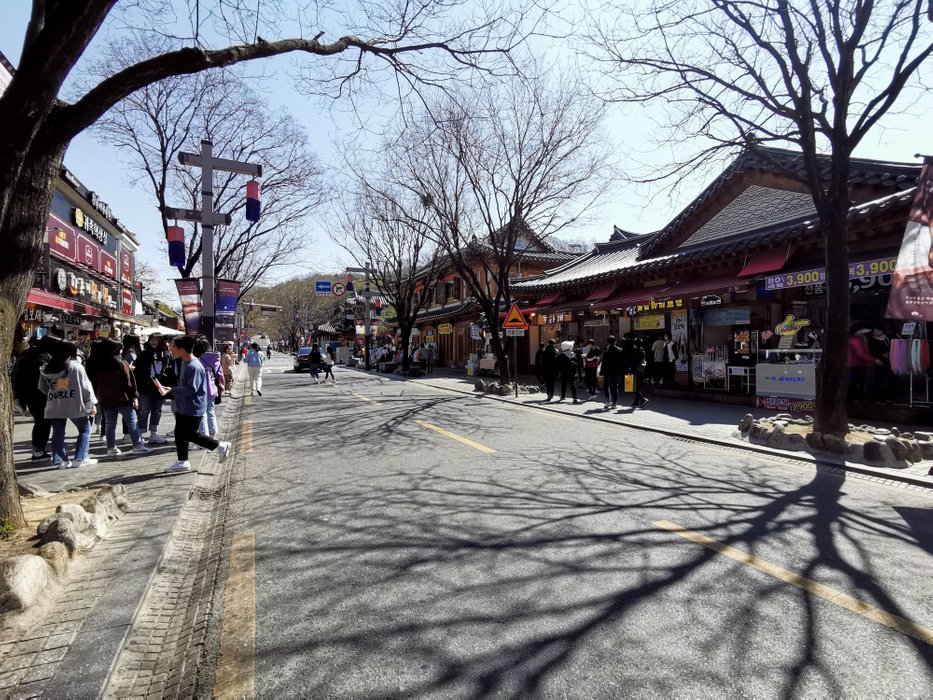 Along the way, we came across the 'Statue of Peace' - Sonyeosang. It symbolizing the women who are suffered as slavery victims during the World War II.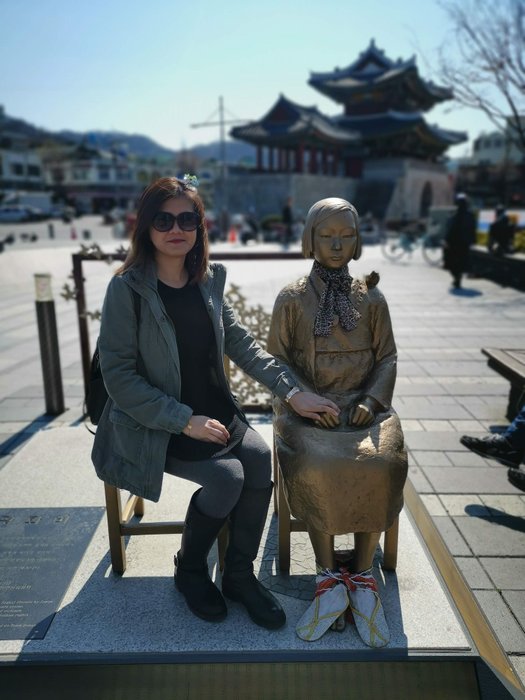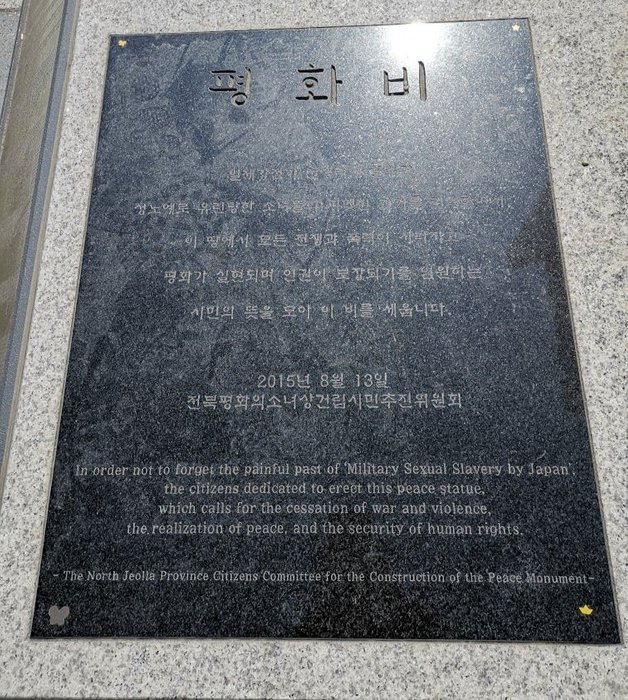 Close by the monument is the Pungnammun Gate.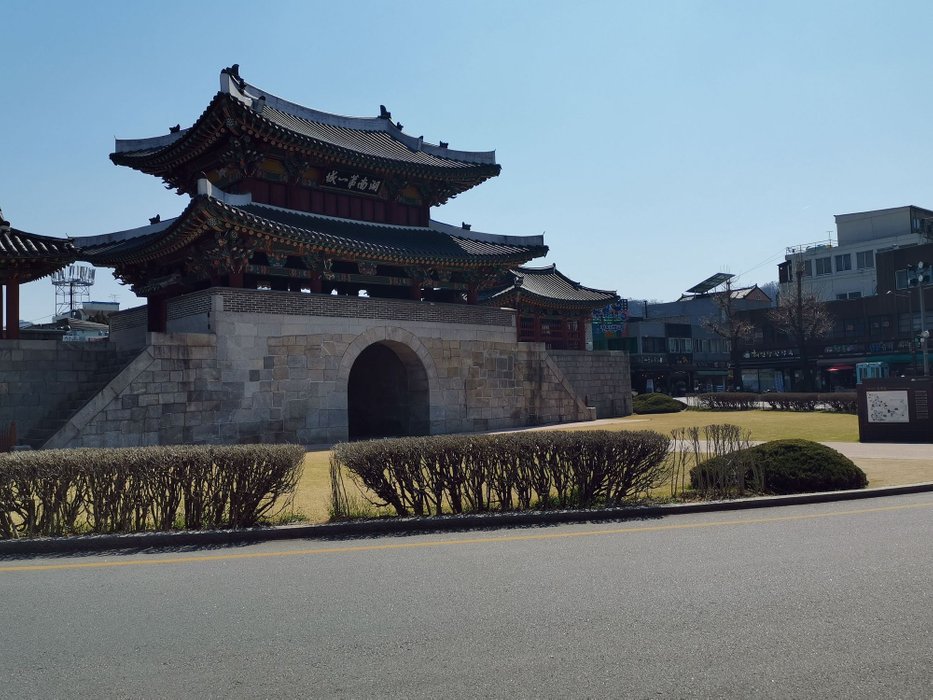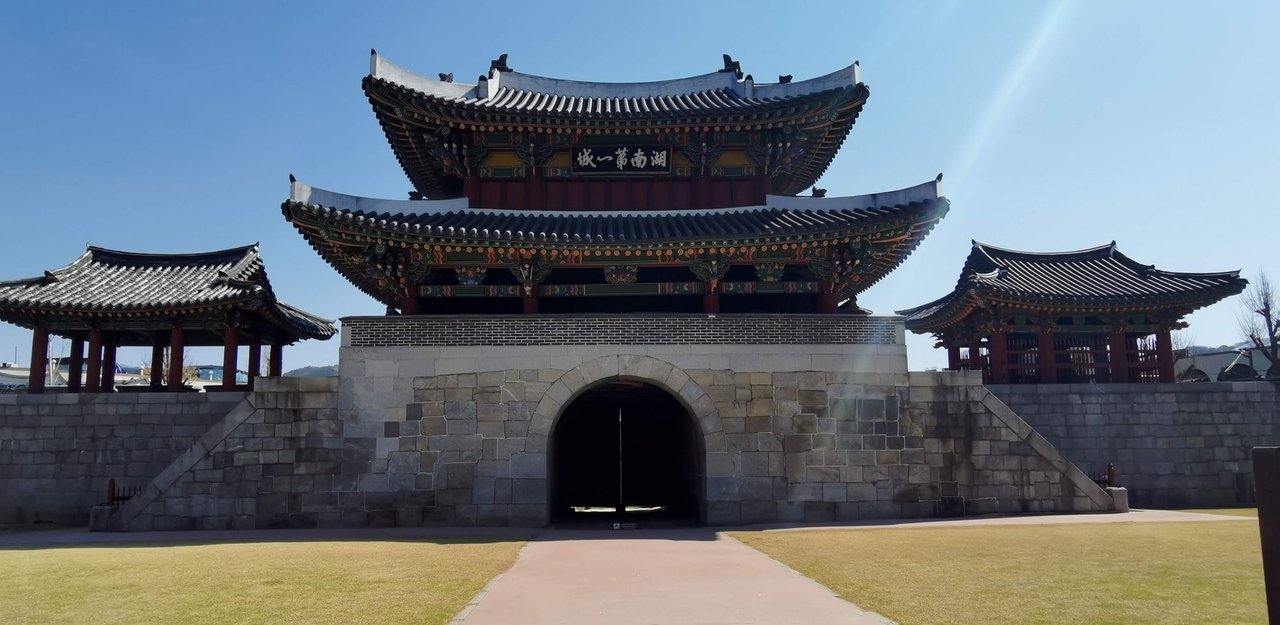 Originally, there are four gates in every direction of Jeonju fortress but only Pungnammun remains. After being partially burned during the year of Jeongyujaeran, it was rebuilt in 1768 by the governor of Jeolla province and named it Pungnammun.
Upon reaching the Nambu Market, we were quite disappointed as most of the shops are closed. Nevertheless, we still enjoyed the scenery and some of the vegetables and household items to name a few.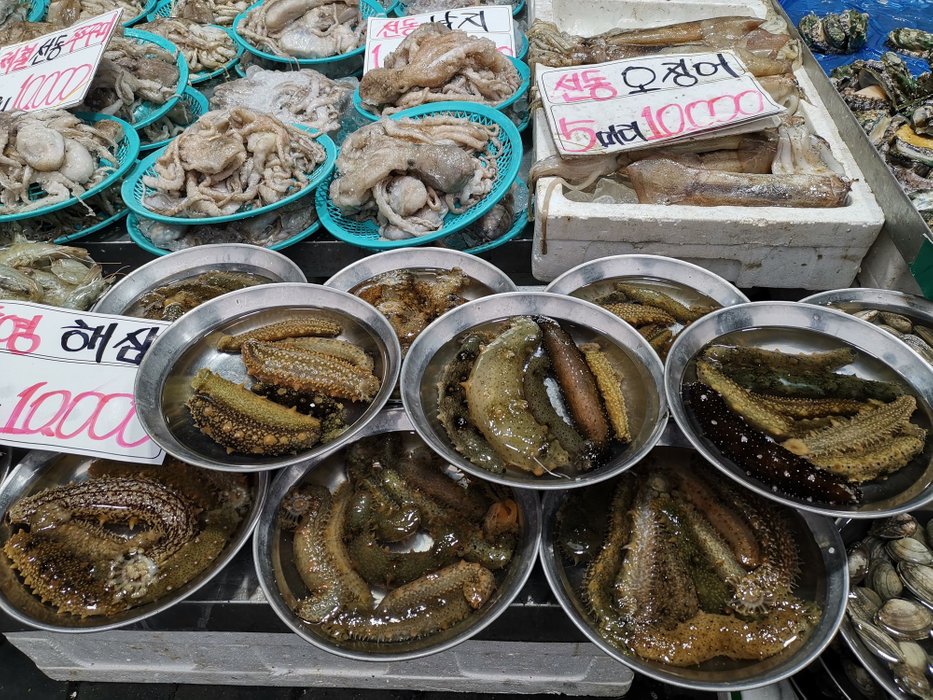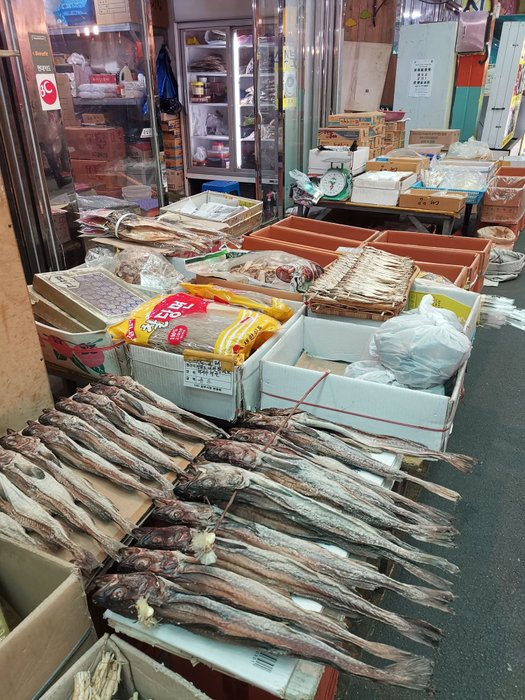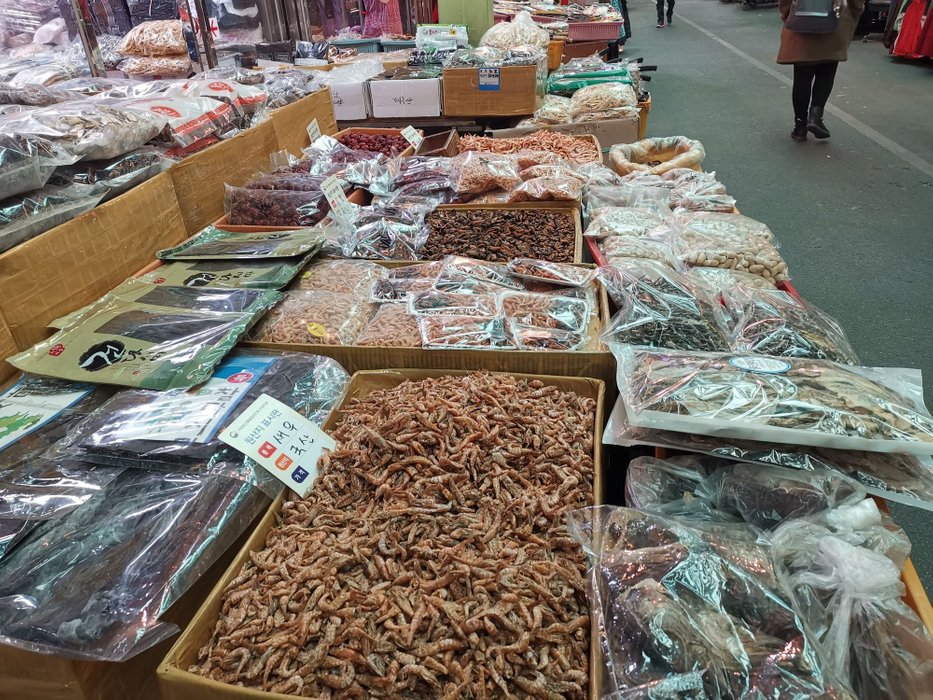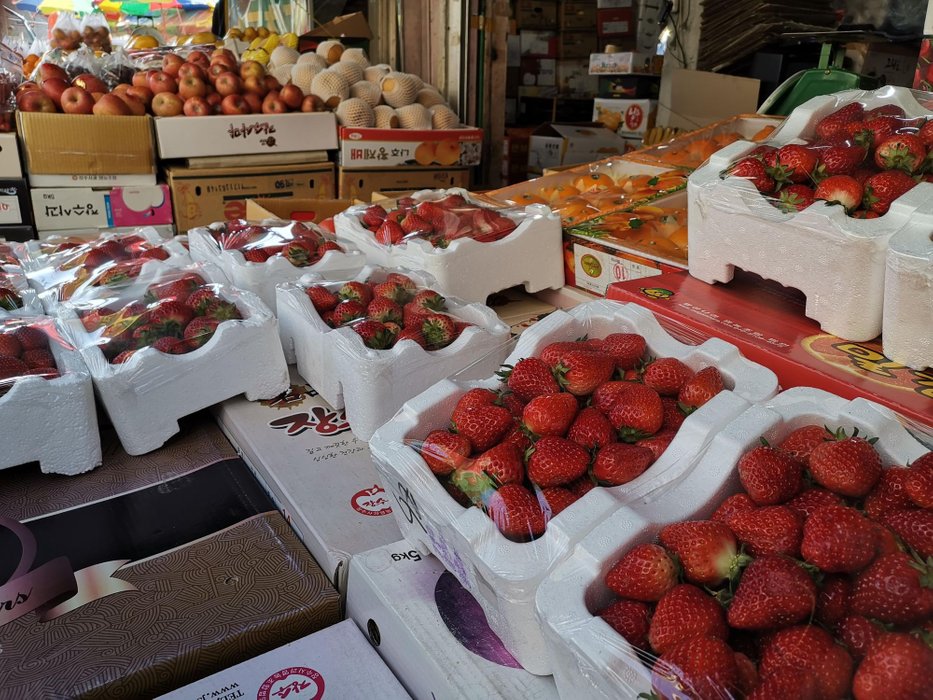 We then took a taxi and headed to Jaman Mural Village. The village is well known for its colorful murals painted on the walls and buildings.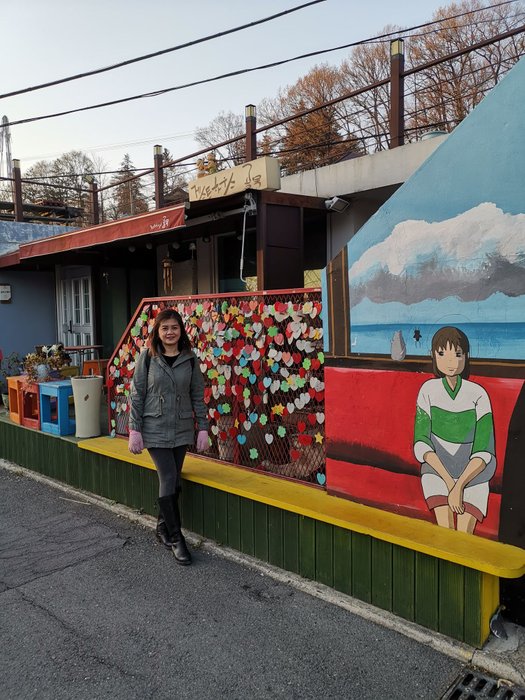 Unfortunately, one of my friends sprained her ankle and she was totally worn out (it's a steep walk up to Jaman Village), so we did not take any more pictures of the street and instead hop by at the nearby local cafe (the only cafe that is still open for business), rested and warmed ourselves with hot coffee.

View of Jaman Mural Village from the cafe.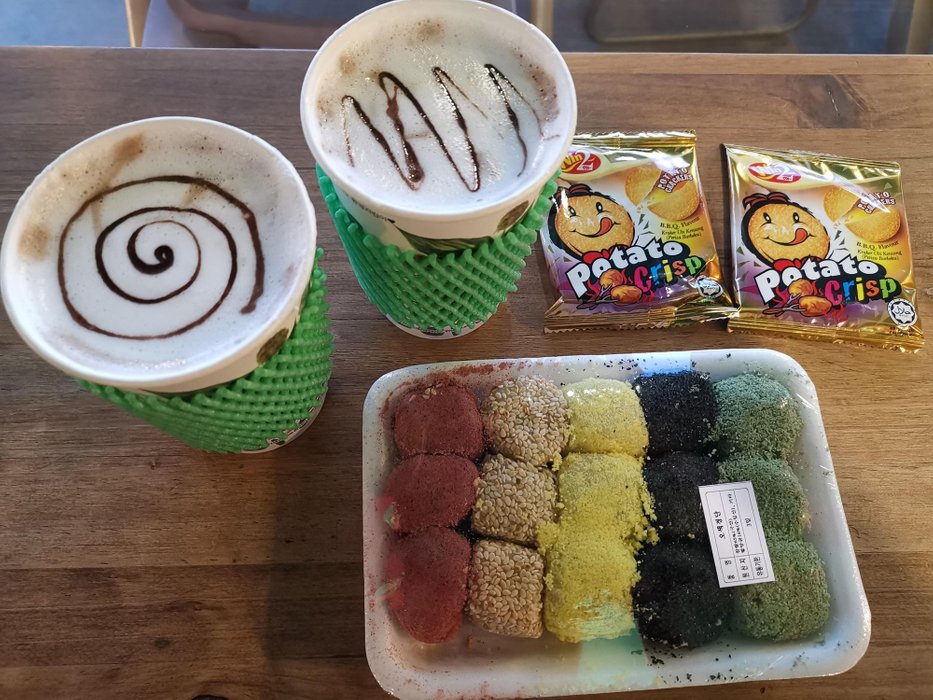 Had some Gyeongdan that we bought from Nambu Market.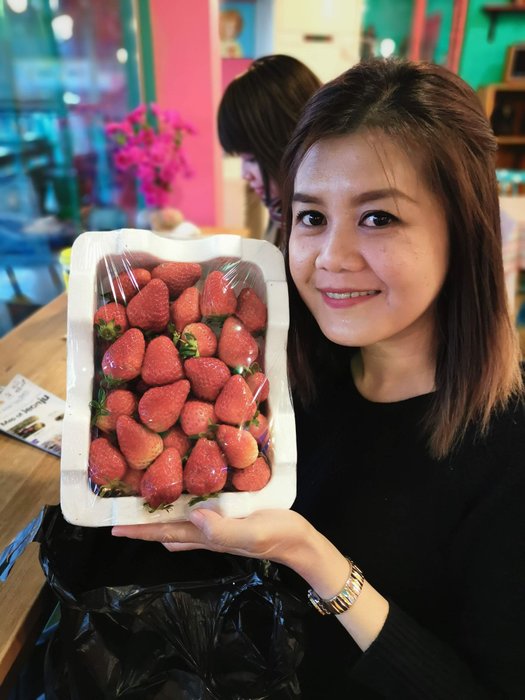 Can't wait to try the sweet and juicy strawberries that we bought from Nambu Market.
Our first day passed by so quickly and after having cold noodles as dinner, we went back to our guesthouse, packed our things, had a bottle of makgeolli and called the night off since our picked up transfer to the train station on the next day is at 6 am.
Will share more about my trip in Seoul on my next post. Da-eumkkaji.
---
Location information
● Jeonju, Jeollabuk-do, South Korea
---