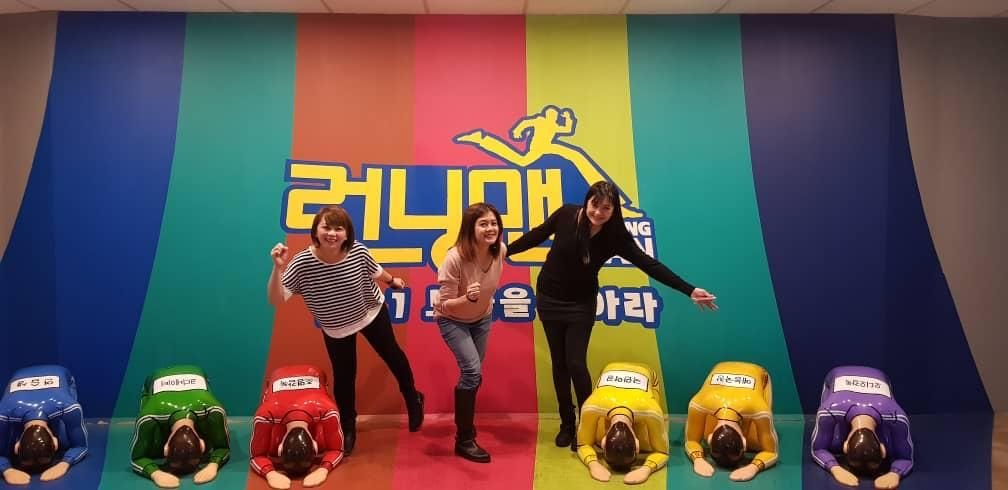 Being an ardent fan of the Runningman variety show, I am thrilled to finally get to experience myself how I can use my skills to solve and complete the games, just like they did on TV. My first thought is that I will be wearing a uniform - a tracksuit! Perhaps, I'm expecting way too much :).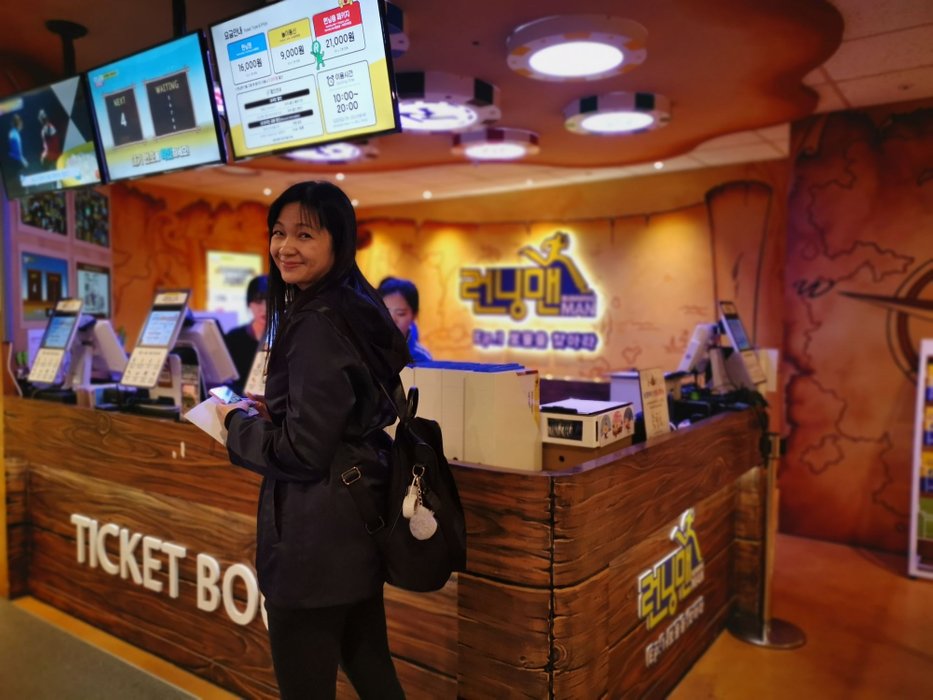 We booked our tickets way in advance via online (we've got a great deal through online, including tickets to PooPoo Land and 5 minutes Virtual Reality Roller Coaster Experience).
The staff at the counter explained it to us whether we wanted to do the RunningMan Thematic Experience Center first or the PooPoo Land (on the same floor) and we choose to do the RunningMan first. After being informed to keep our belongings at the locker nearby, we were advised to go to the toilet first since there are no toilets available inside.
They provide us with an electronic bracelet for us to collect the 'R' points as much as we can. Then we need to choose one of three colors at the entrance and tag our bracelet to start our mission and complete it within 60 minutes. There is no sequence on which mission you should start and complete first so everyone can get started at any different games zones they preferred (there are 6 different zones).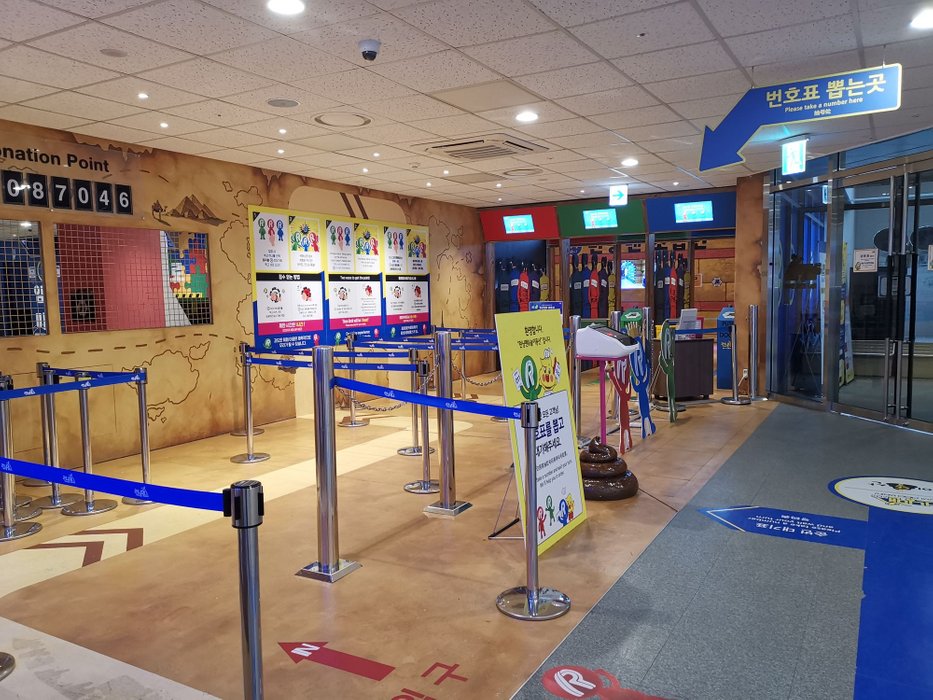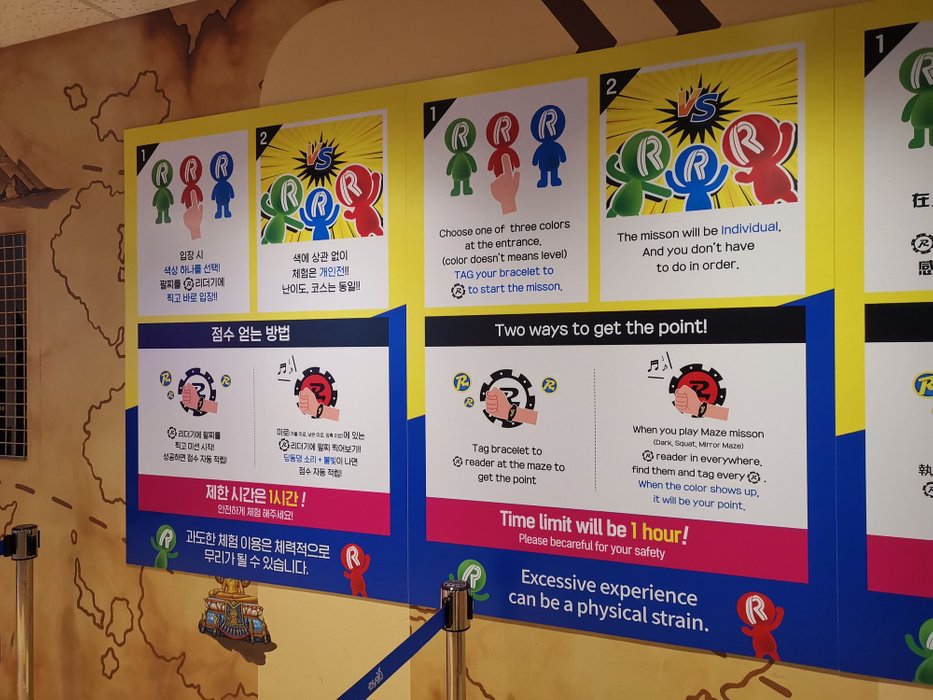 There are few games inside such as Run & Run, Dark Maze, Scream, Ball Throwing, Touch the Nametags, Mirror Maze, Where are the R-Mons and Ring Hanging.
To be honest, I kinda feel lost when I'm inside. I meant in a good way. I am totally forgotten about collecting the 'R' points and complete the games, all I wanted to do is just have fun with all the games and be a kid once again. Lol.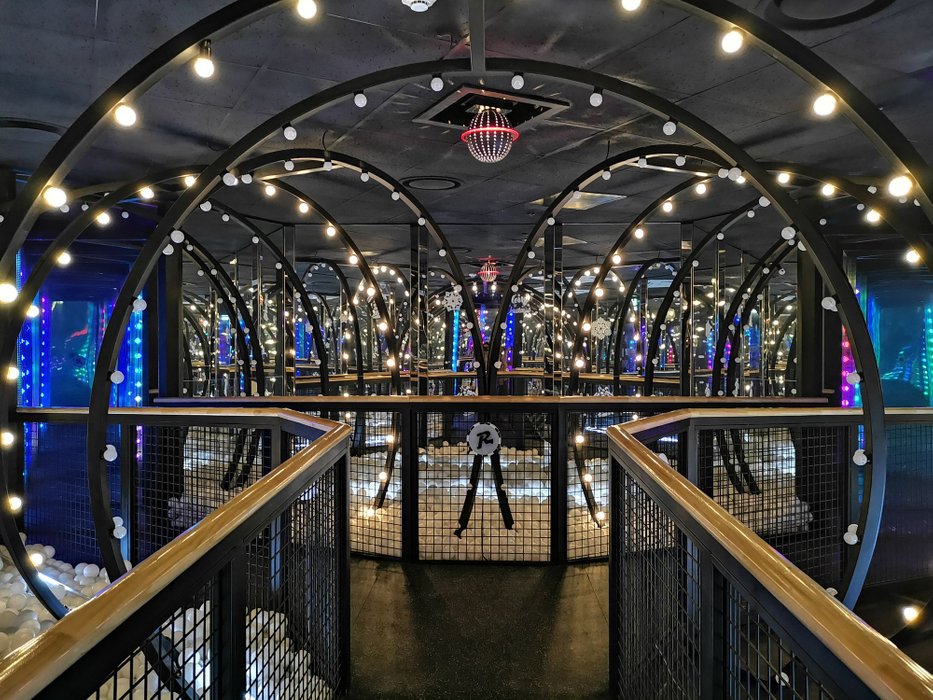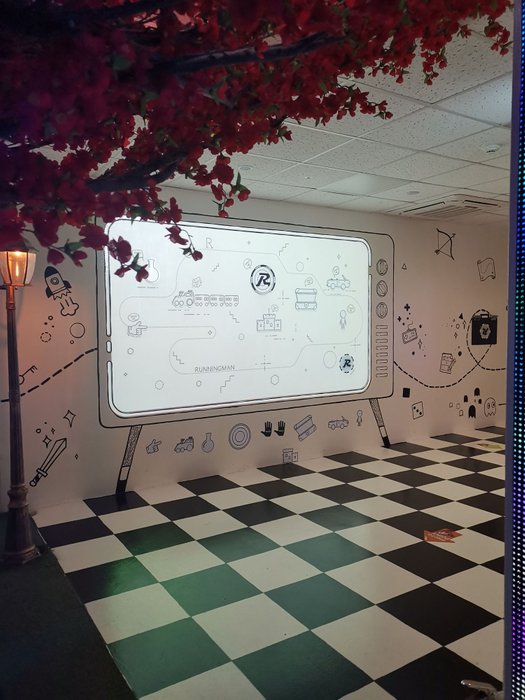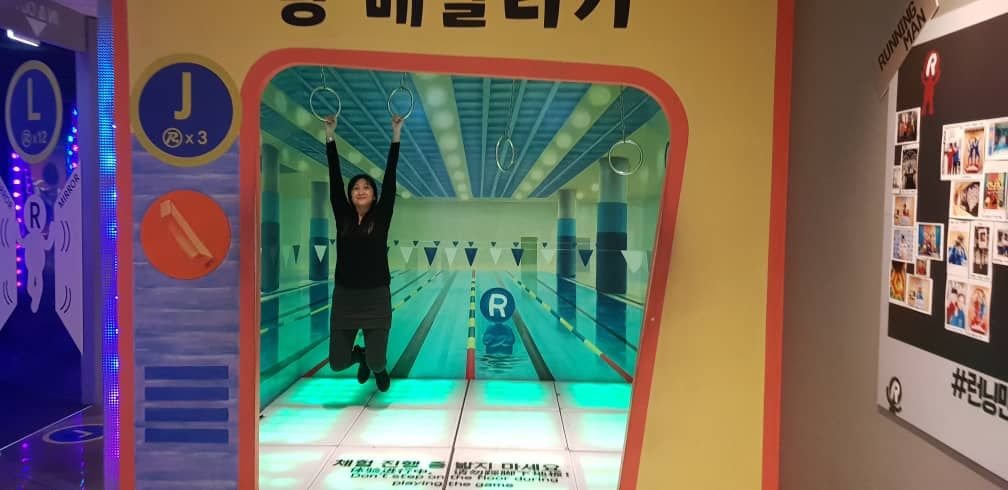 In the end, I managed to collect 63 out of 88 'R' points and still eligible to get a small gift from the counter.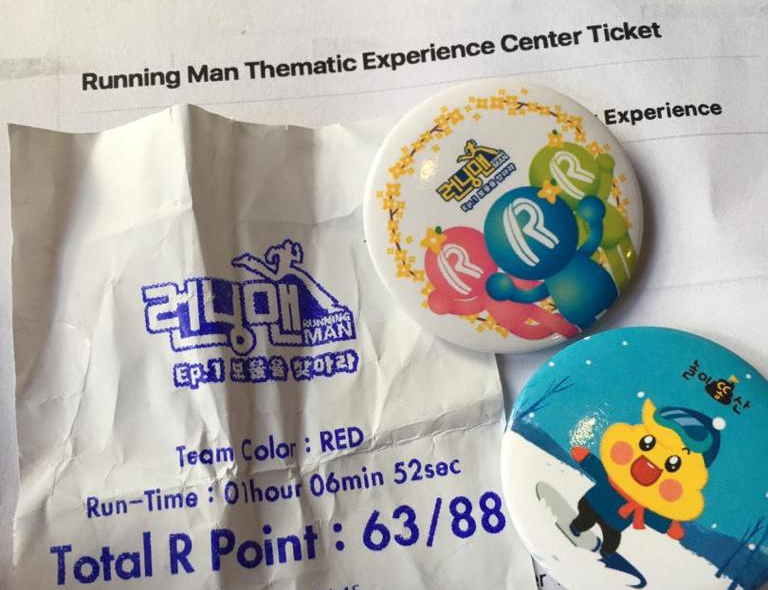 Before we go for our next PooPoo Land adventure, we did a 5 minutes virtual reality roller coaster. It was a lot of fun (scary but fun) and we screamed like nobody's business until the staff gives us another 5 minutes to experience another virtual ride on the roller coaster.
I will write more about my experience at the PooPoo Land on my next post. Thank you so much for reading my post and see you guys soon.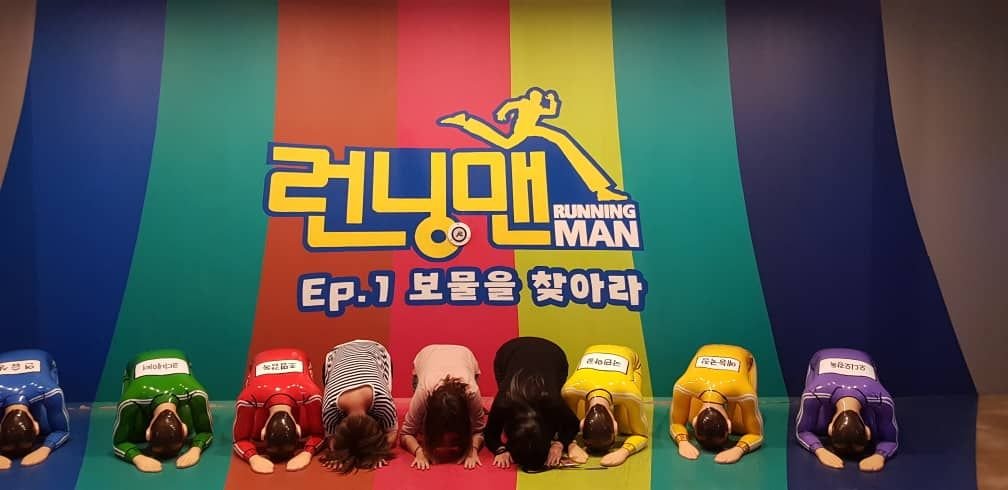 ---
Location information
● Running Man Thematic Experience Center, Insadong 5-gil, Insa-dong, Jongno-gu, Seoul, South Korea
Related link
●
http://www.running-man.kr/eng/main.do
---