If you want a pleasant break, a sun-tan and some excellent food, look no further than La Rochelle and Ile-de Ré on the Atlantic coast of France.
A friend of mine has been raving about this place for years and I finally found one free week and bought a plane ticket to La Rochelle…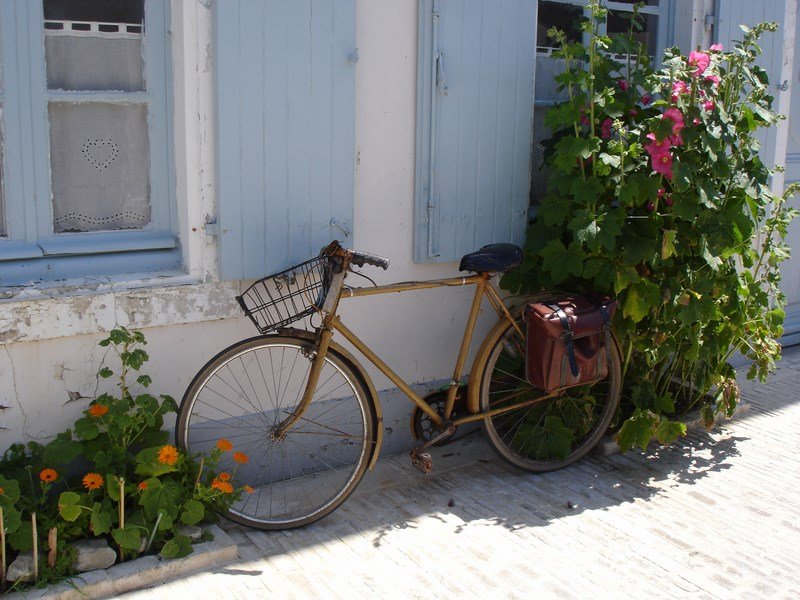 Here's what I discovered.
What to do
Visit le Vieux Port.
With its 14th and 15th century towers le Vieux port is one of La Rochelle's main historic attractions.
If you aren't too lazy, you might be tempted to climb up Tour de la Lanterne to enjoy the view, apparently, the vista is worth the trouble...
...I was too lazy…
Go for a walk along the marina, the old port and new port.
The walks along the sea are really long, clean and spacious, leading to some green areas if you need some shade to hide from the scorching sun.
Visit La Rochelle Aquarium.
(for their website click here)
The city is home to one of the largest aquariums in Europe, showcasing all sorts of marine curiosities – every single tank has some amazing creatures. It is well worth a visit!
If you are traveling with children, they will absolutely love the aquarium! Their impressions will last for a long long time!
Stay a bit longer in the lobby after you come out - there is an exhibition space, so if you are into art, you just might find something interesting.
Visit Ile-de-Ré.
It's a beautiful flat island just off the coast of La Rochelle with sandy beaches, groves of pine trees and villages of whitewashed houses - a perfect place to just relax and forget about the fast-paced world, which seems really far far away…..
Ile-de-Ré is a very popular place with tourists and locals alike, so if you can, avoid going there on a weekend, since, like us, you might end up in an hour-long traffic jam…
When on the island, rent a bicycle.
The island is really flat and therefore very easy to get around, even if you are travelling with kids.
Looking back, I really regret I did not rent a bicycle - it would have been much more fun!
Go to one of the sandy beaches on Ile-de-Ré.
There are many many beaches you can go to to soak up the water, the sun and the light.
At the start of June the beaches were not crowded at all, although we had our fears when we were sitting in that traffic…
Oh yes, I might have forgotten to mention, the island is accessible by car since it's connected with the mainland by a bridge.
Visit St Martin, the main town on Ile-de-Ré island.
The town has numerous boutiques, markets and restaurants, some interesting galleries, a marina and lovely views of the sea.
The island has other beautiful villages worth a stop, a coffee or a peek into one of the galleries – Ars de Ré, Les Portes en Ré (a few wonderful art galleries here).
What to eat
For all foodies out there - the absolutely best place for fresh local produce in La Rochelle is the daily local market. On Saturdays it seems to be the biggest, but it does finish at 1pm so if you like staying out a bit late, you might have to use your alarm clock in the morning.
Fish and seafood
When I go to a seaside destination I usually plan on eating only fish, which in La Rochelle (and Ile de Ré) is really fresh and served in a variety of ways - even the humble sardine is transformed into a sophisticated dish.
A simple and yet delicious fish dish I had was salted cod bake – brandade de morue au gratin - a hearty dish, perfect if you are hungry!
Seafood – all I can say is that people around me seemed to really enjoy it, but unfortunately, I cannot eat seafood so I am leaving here just a picture of really fresh looking mussels.
If you are a seafood fan, I am sure you'll find what you are looking for, there's plenty of it on offer whether you want to eat in a restaurant or buy it in the market and cook it yourself.
In the morning head to the market, buy a fresh croissant or a chocolatine (chocolate croissant) and go to one of the coffee shops around the market – most of them don't seem to mind when you bring your own breakfast since they seem to serve only drinks.
My favourite coffee shop around the market was Le Parisien – really friendly and helpful staff, busy with locals having their mid-morning drink and playing some sort of lottery…
Desserts here are sophisticated, fresh and delicious – you are truly spoiled for choice when it comes to accompaniment with your coffee (or tea). By the way, tea is much more expensive than coffee – in one place a cup of simple English breakfast tea cost 4euro!
What to buy
La Rochelle and Ile-de-Ré have lots of beautiful boutiques, selling everything from clothes and jewellery to kitchen utensils - great shopping experience.
I found some really artistic jewellery shops with imaginative designs – shopaholics won't be disappointed!
Local specialties include locally produced salt, often mixed with a variety of spices and herbs, which makes a great souvenir for family and friends back home.
Another local souvenir sold in many shops is 100% cotton towels. The shop assistant was praising its ability to absorb water and I've seen locals taking these to the beach.
A local specialty is caramel made with salted butter - try if you are brave enough.
After those butter croissants I didn't really fancy spending additional days in the gym…. Skipped this souvenir!
On a final note
People are chatty, jolly and helpful, especially if you try to speak French. They don't seem to speak English a lot though, so be prepared to explain things in sign if you don't speak any French.
If you are on a budget ....watch it!
It can quickly become an expensive holiday. Buy your food in the market or a baguette in a boulangerie and head to the seaside – the experience will be almost as good as in any restaurant.
Most restaurants have offers of the day: 2-course meal deals for about 15 – 17 euro and 3-course for approx. 20euro per person.
As already mentioned, tea is twice as expensive as coffee and, depending on the place, it may cost you up to 4 euro.
If you are going to Ile-de-Ré by car, toll charge per car is 8euro, so again, if you are on a budget do factor in this expense, especially, if like me, you plan to visit the island more than once.
Note. This blog post first appeared on my travel blog curioustovisit.com
All photos and text is my original content.
You can see copyright signs on photos because they were taken for my blog www.curioustovisit.com .
If you liked this post, let's connect – leave a comment or follow me at @vliet , I'll check out your profile as well.
You can also find me on my travel blog www.curioustovisit.com or Facebook Page HERE