If you end up in Vilnius, the capital of Lithuania, and feel like doing something unusual without making too much of an effort then head straight to the Museum of Illusions right in the heart of the city.
This is the place where you'll have fun, forget about the world outside and feel that your brain has truly worked out without realizing it.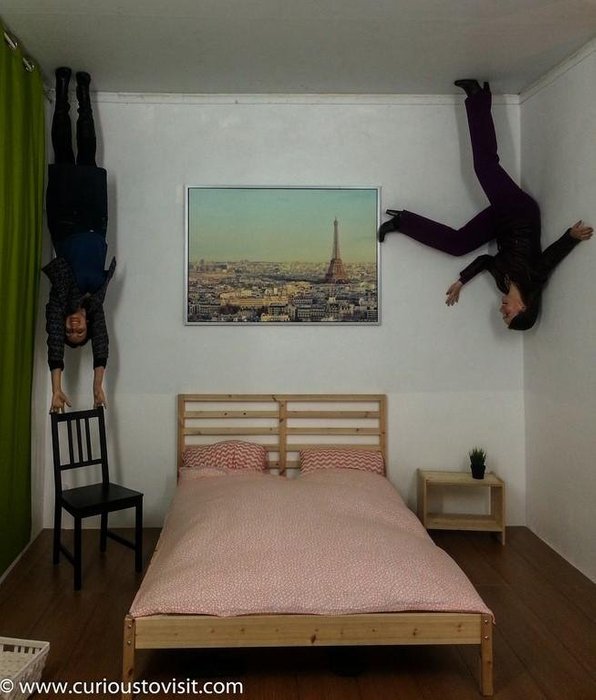 Although the museum is relatively small, the visitor finds here a host of displays from the internet-famous optical illusion artists, tricks, head scratchers and different things that just play games with your brain…
Mirrors, illusions and effects feature here quite heavily offering you brilliant photo opportunities.
For example, this one…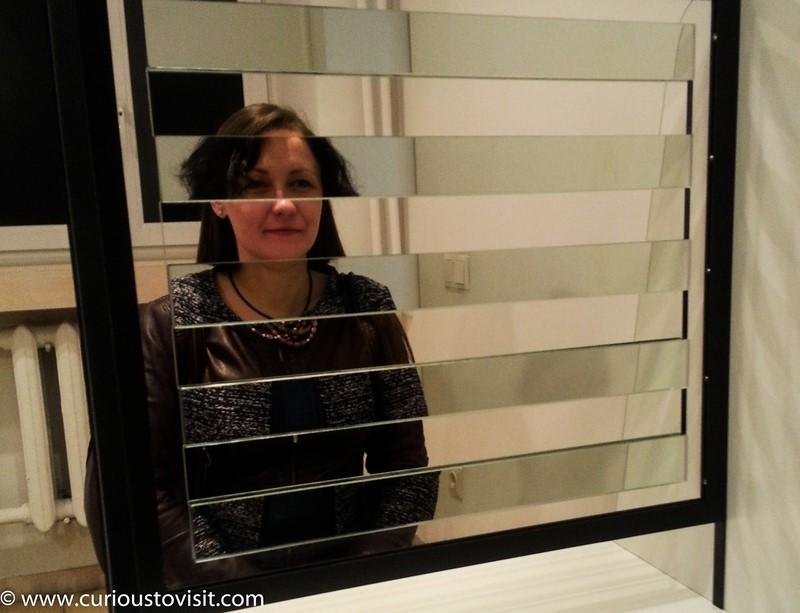 If you admire a friend's features and are already planning to go for a bit of nip and tuck, sit in front of this 'mirror' with the afore mentioned friend – you'll see whether your friend's features look really good on you…
So, are you still interested in visiting that doctor…? ;-)
If you are not into the world of illusions, you mightn't realize what to look at when you approach an exhibit on display, but don't worry…
…you won't be left alone to wander around and try to work out how each optical trick or sound illusion works.
Each visitor is greeted by a friendly staff member and introduced to their own personal guide at no extra cost.
The guide not only shows you around and explains how each illusion and visual trick works, but also takes your pictures and suggests what pose to strike so as to surprise your followers on social media platforms.
This is a place where you will easily forget about the world outside - your problems and worries - as your brain is too busy processing a lot of tricky images and sounds...
It's also a really cool place to visit with family or friends if you want to take quirky family or friends photos for posterity.
The museum works until 9pm daily and even if you arrive just before closing, the staff won't rush you to leave, they'll stay there until you've seen everything and have completely satisfied your curiosity.
Visit Lithuania, enjoy your life!
All photos and text is my original content.
You can see copyright signs on photos because they were taken for my blog www.curioustovisit.com .
If you liked this post, let's connect – leave a comment or follow me at @vliet , I'll check out your profile as well.
You can also find me on my travel blog www.curioustovisit.com or Facebook Page HERE