Hi Steemians!
---
I am excited to share a travel post with you today! Looking back at these photographs from Singapore makes me want to go back asap!! While we were there we wanted to explore as much as we could! We love nature and all around Singapore it was amazing to see how much effort they have put in to recover the nature and wildlife. All the amazing skyscrapers are covered in plants which is something all cities need to adopt! One of the most amazing places we went to was thr Singapore Botanic Gardens and the Orchid Gardens. As a UNESCO World Heritage Site we were so keen to see if it lived up to all the hype..... and it did.... a hundred times over!! I hope you enjoy the post!
---
The ornamental door leading you into the gardens was beautifully carved and lead you ino the beautiful grounds.
---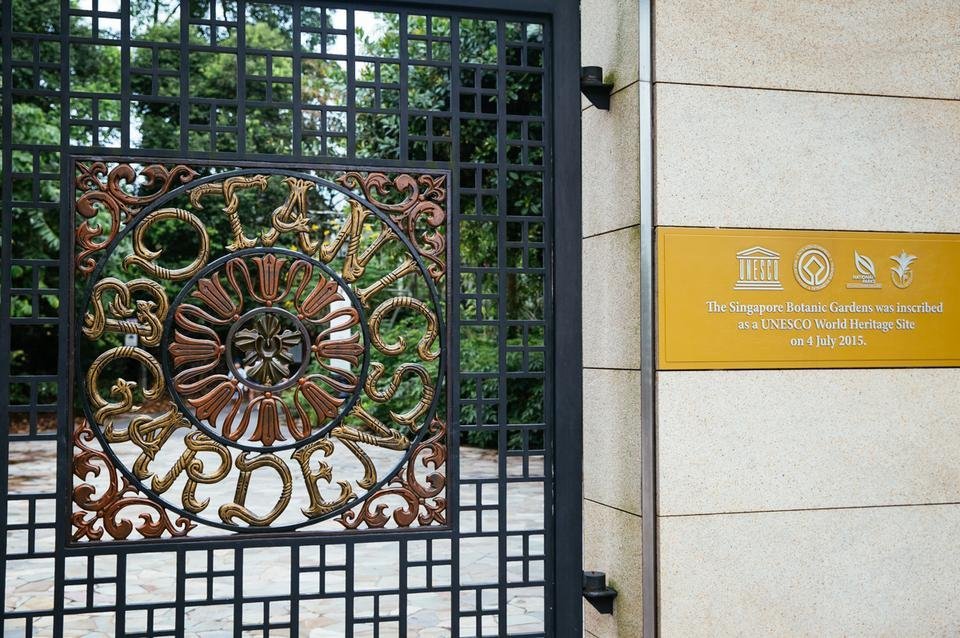 ---
As soon as walked through the door we were met with hundreds of plants... no, thousands of plants! It was amazing. All the little paths were all laid out so you could walk in between all the greenery and get the most of the effect of all these amazing plants!
---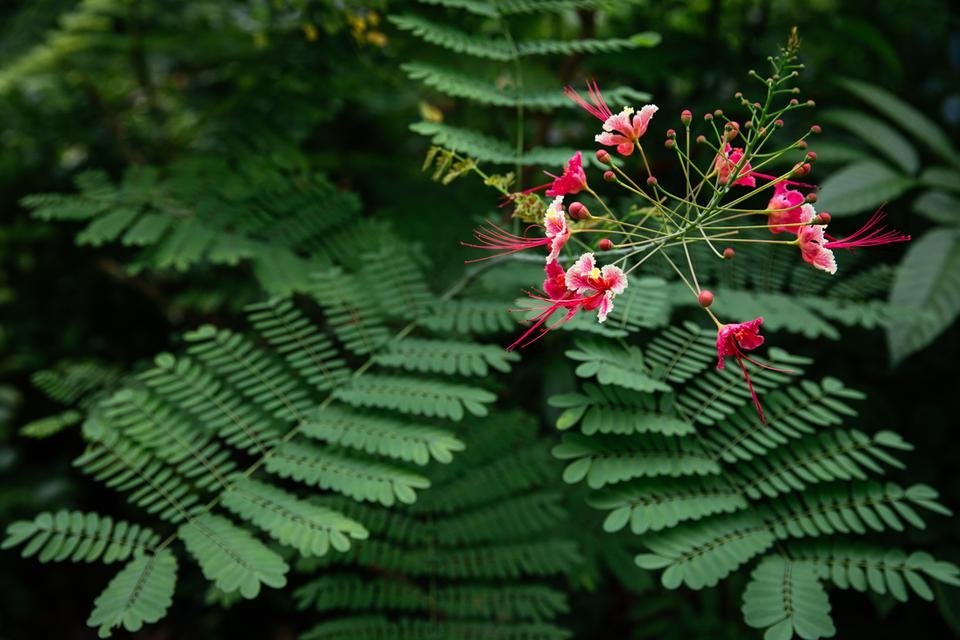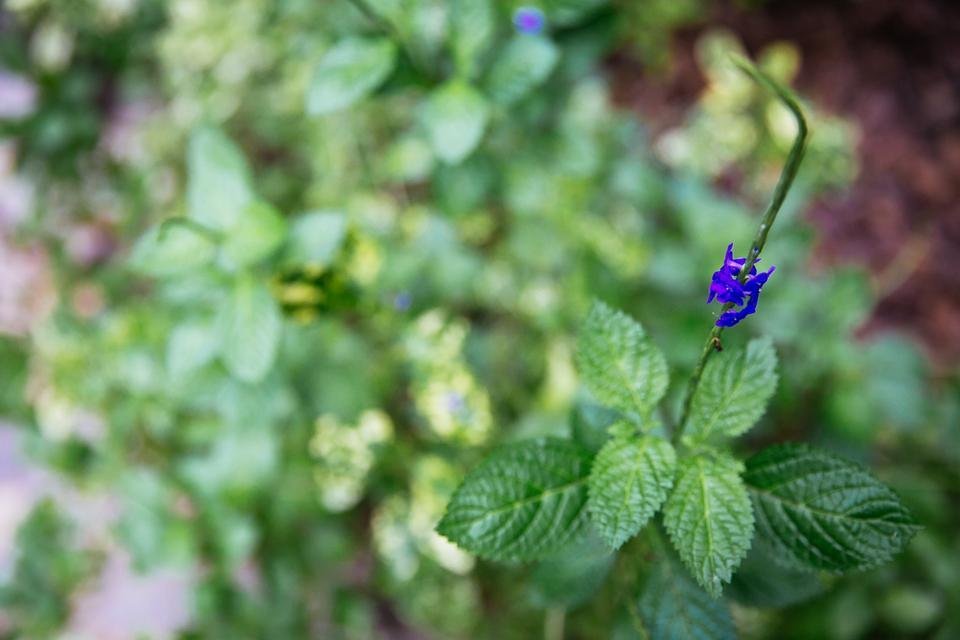 ---
I particularly liked this flower (below), most of the flowers and plants we were seeing were new to us but this one was just stunning. It didn't look like the flower belonged to the plants leaves but it was just so striking! The colour were lovely and the leaves were really nice too!
---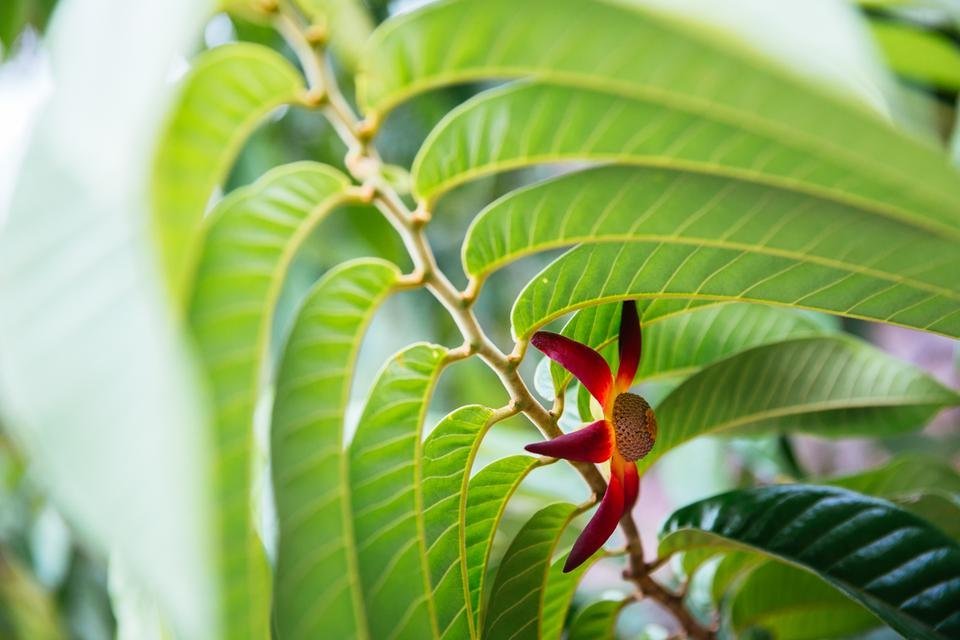 ---
What we loved as well was how they had landscaped the park, it wasn't just plants on the ground, everywhere you looked, even up high, there were plants! It was amazing to see these hanging plants that you would walk under!
---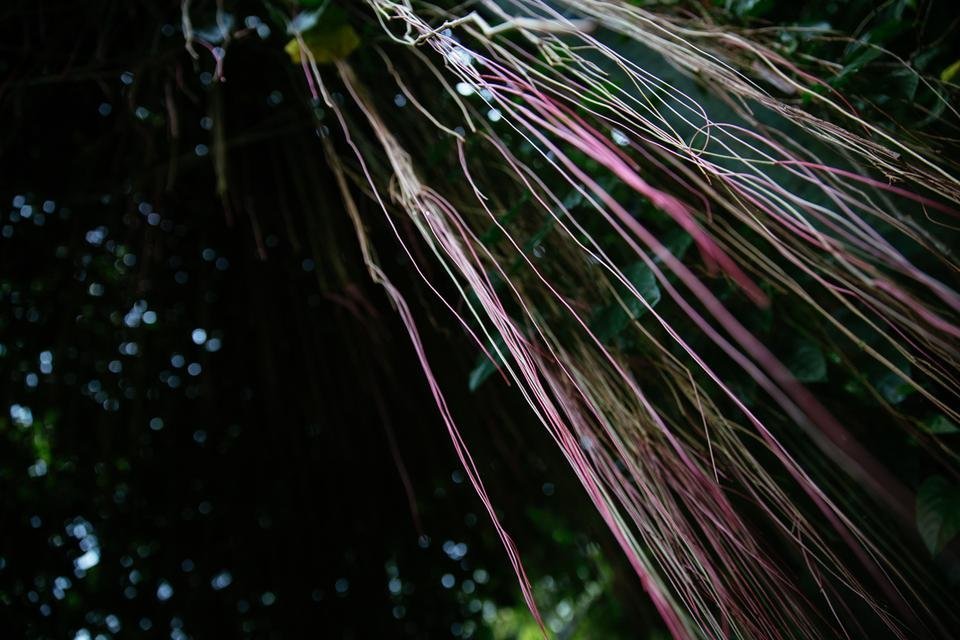 ---
There were lots of people just relaxing and reading the paper in the gardens, and what better way to escape the hustle and bustle of the city than here! It must be a big sanctuary for a lot of people here! Even though the air in Singapore is so fresh for a city it still felt amazing to be surrounded by so many living breathing plants!
---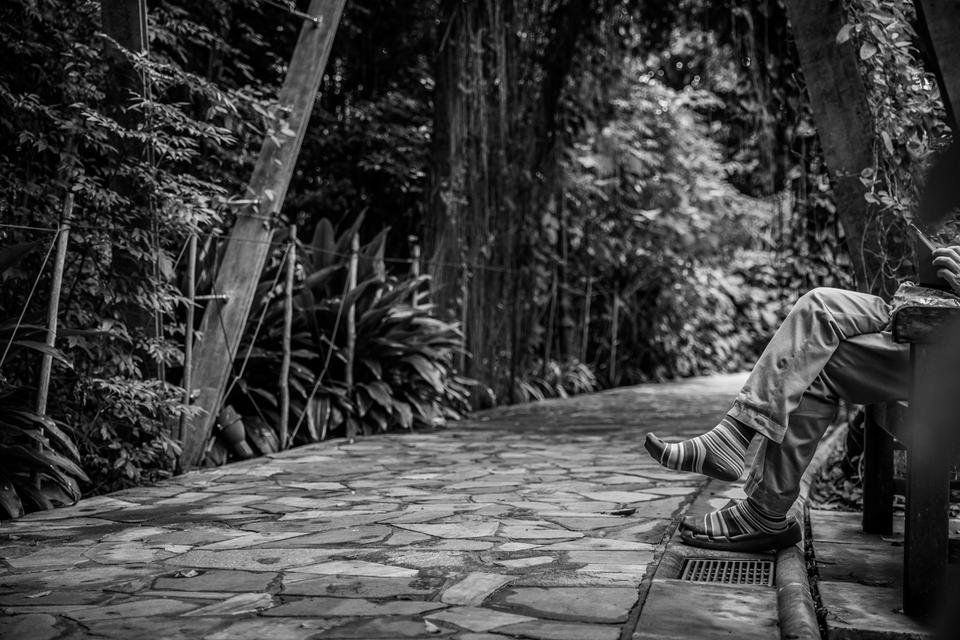 ---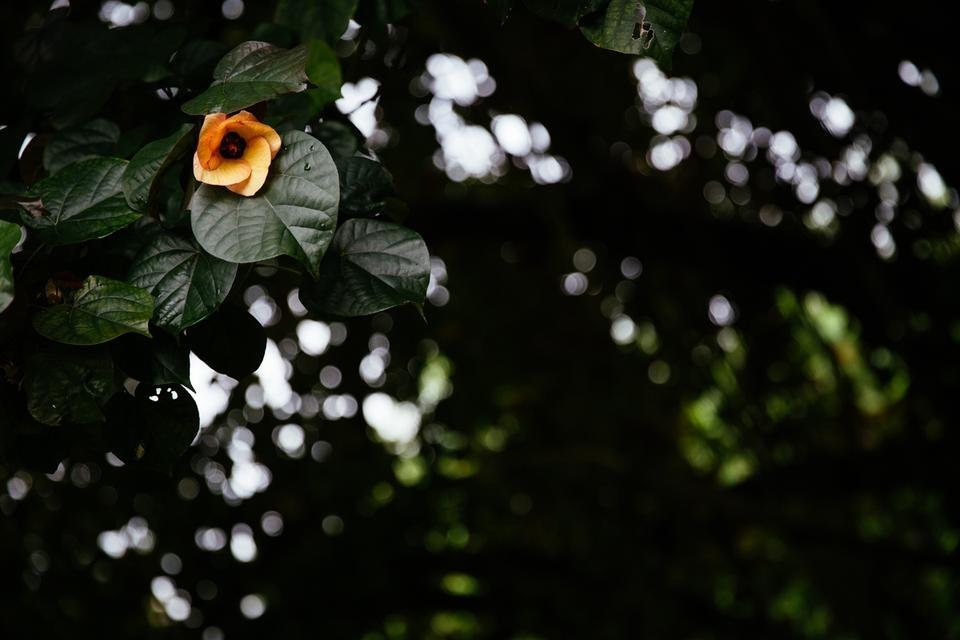 ---
I loved all these little flowers on the floor that had fallen from this plant! They looked like little stars scattered all over the place! I wish I had taken a not of what some of these plants were! I doubt we would have much luck growing them over here, but you never know! It was just so overwhelming to see all the different varieties that were just so deep into walking around photographing as many as we could!
---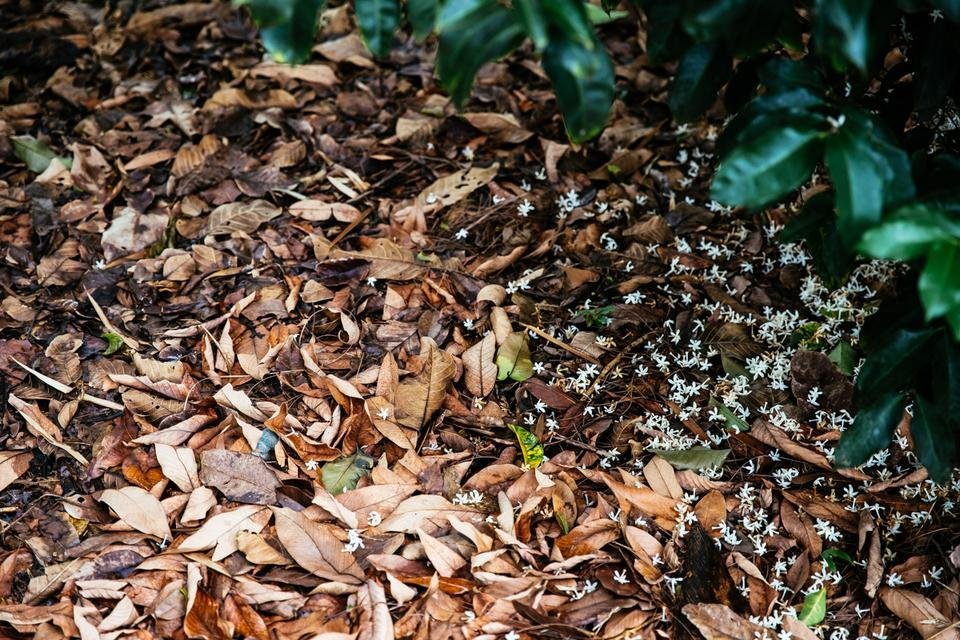 ---
This is a photo Chris took of me walking along the beautiful wooden walk ways. I wish I had a lot less hair at this point, it was so hot and humid it felt like I was walking around with a blanket on my back!
---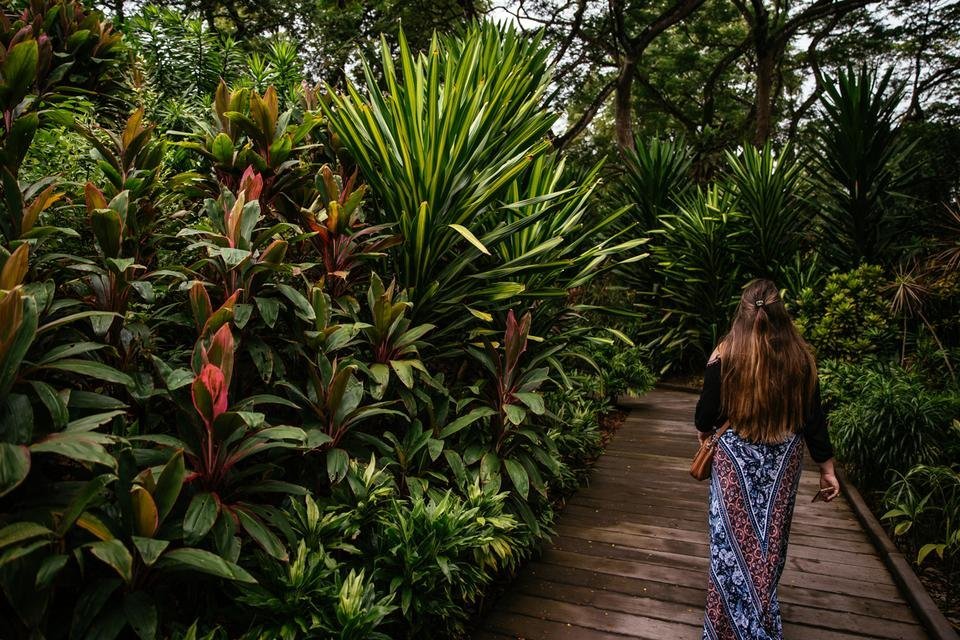 ---
We came across this little lake that had these lovely fish and terrapins in, it was great to see them so close! They must be so used to all the people coming up to visit them as they really didn't mind us getting close!
---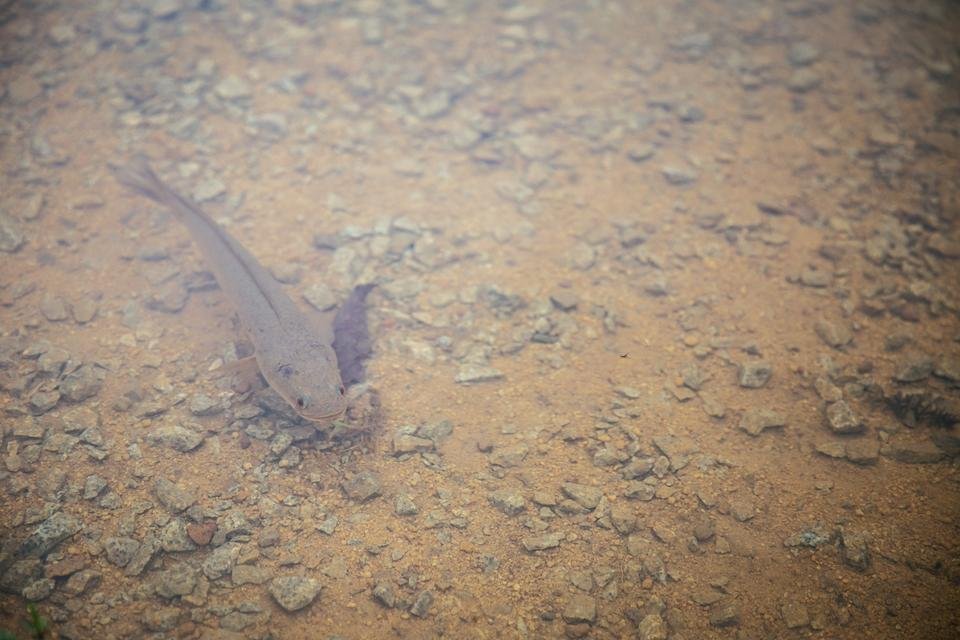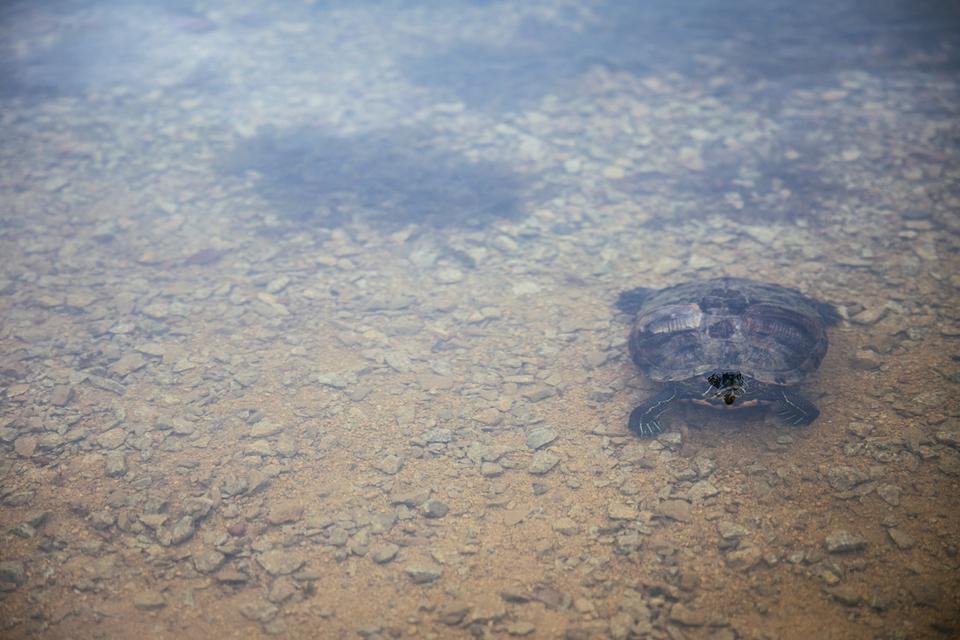 ---
A little swallow was perched on a post, amazing to see them so close as well!
---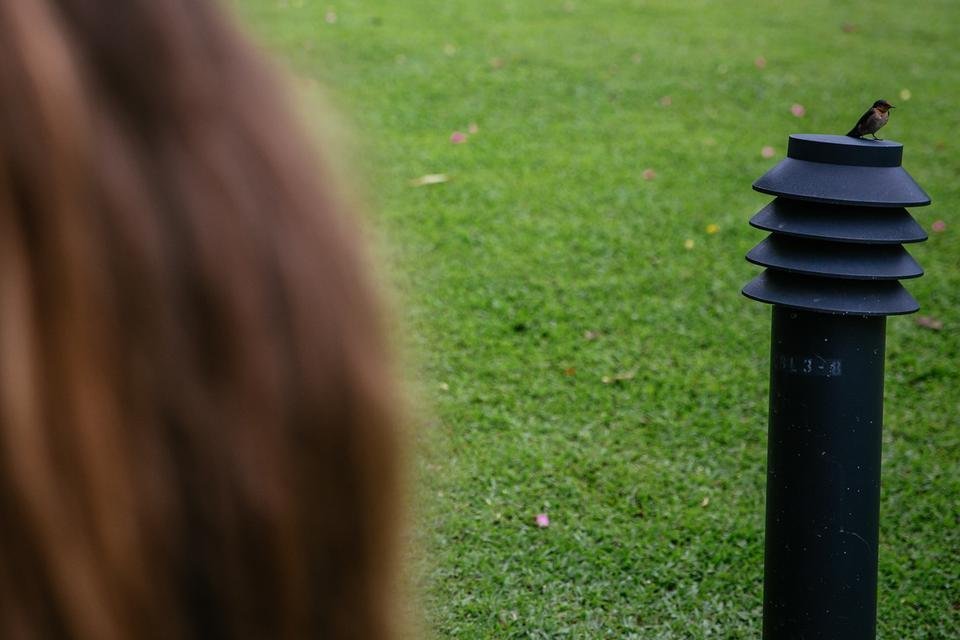 ---
It wasn't just the flowers I was enjoying seeing, there were so many lovely green foliage leaves that I was really intrigued by all the textures and shapes of the leaves. Even found a few little bugs on some of them! I thought these few would make good prints, what do you think? I might print some out for our new house!!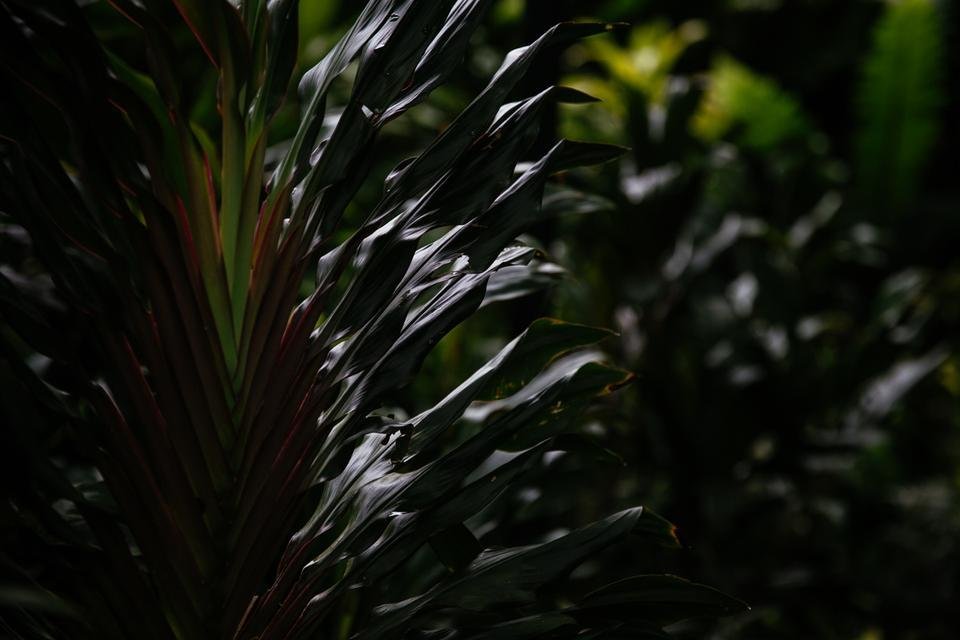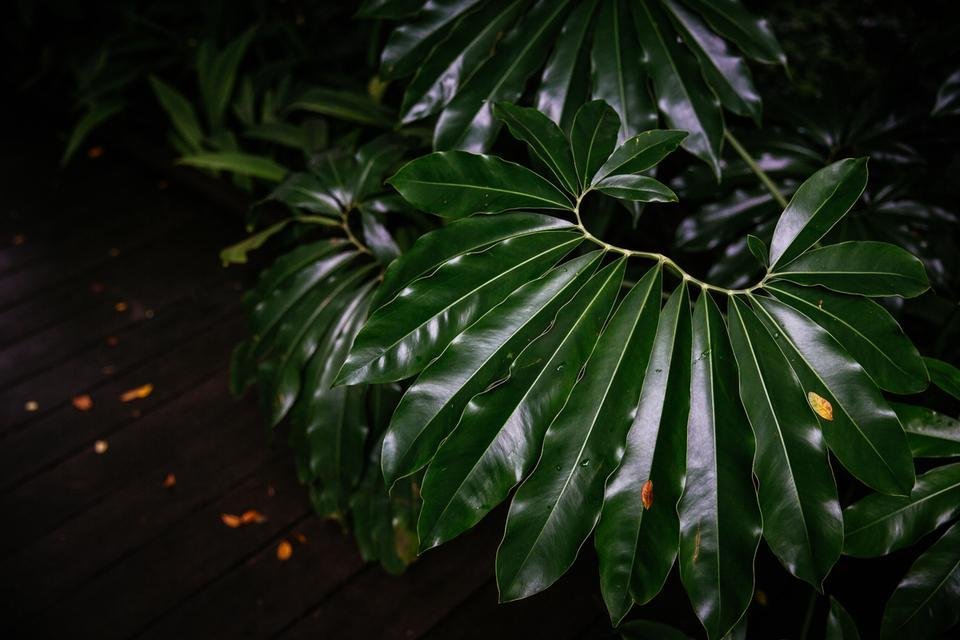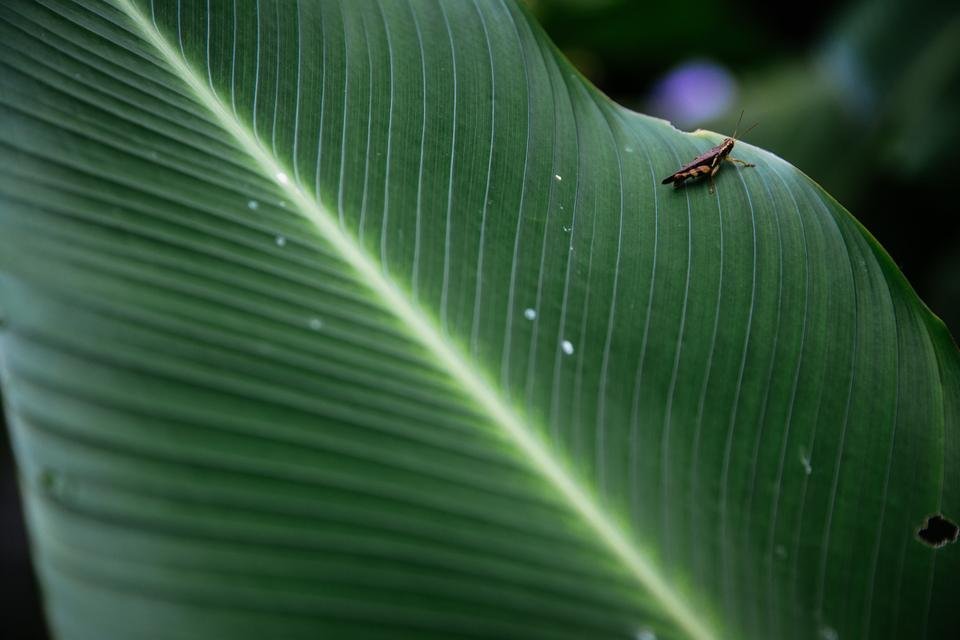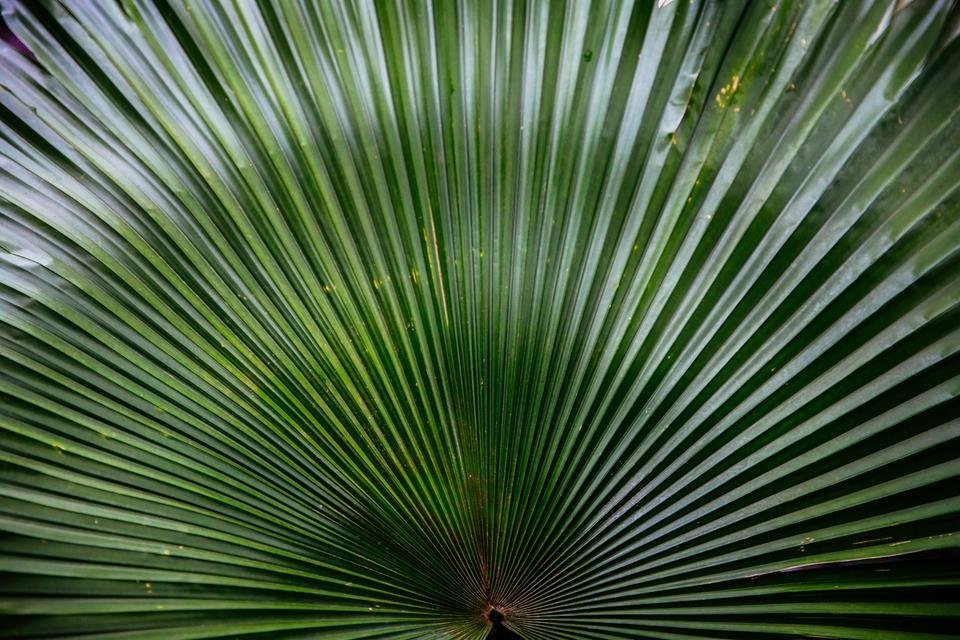 ---
Another guy enjoying the daily new in this amazing place!
---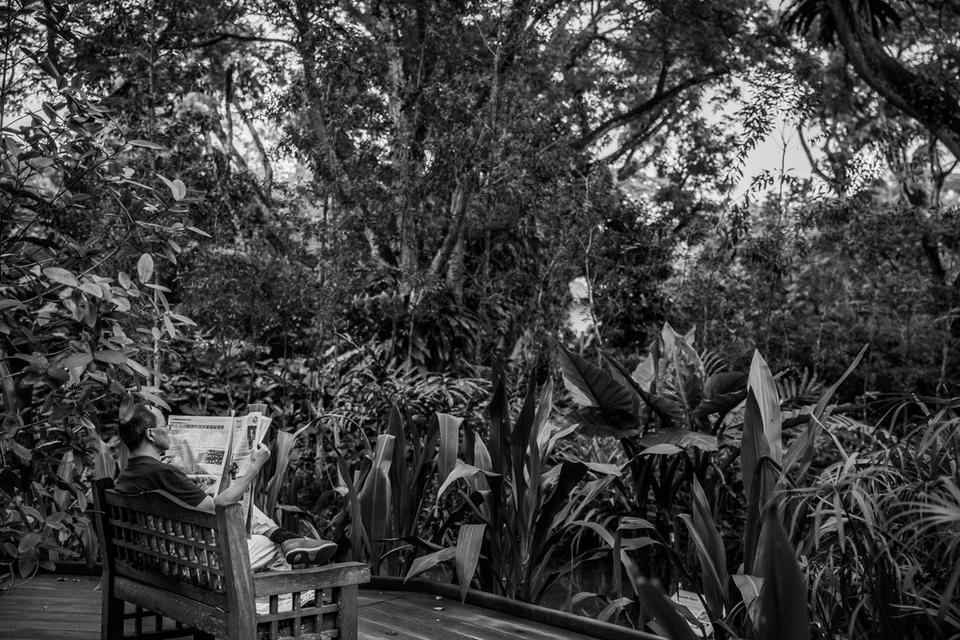 ---
Then as we turned the corner I noticed this squirrel in a tree!! Its so weird to see animals that we have in this country in another as they just look like completely different species! This one looked so cute, and after we adopted one, I always have such a soft spot for squirrels!
---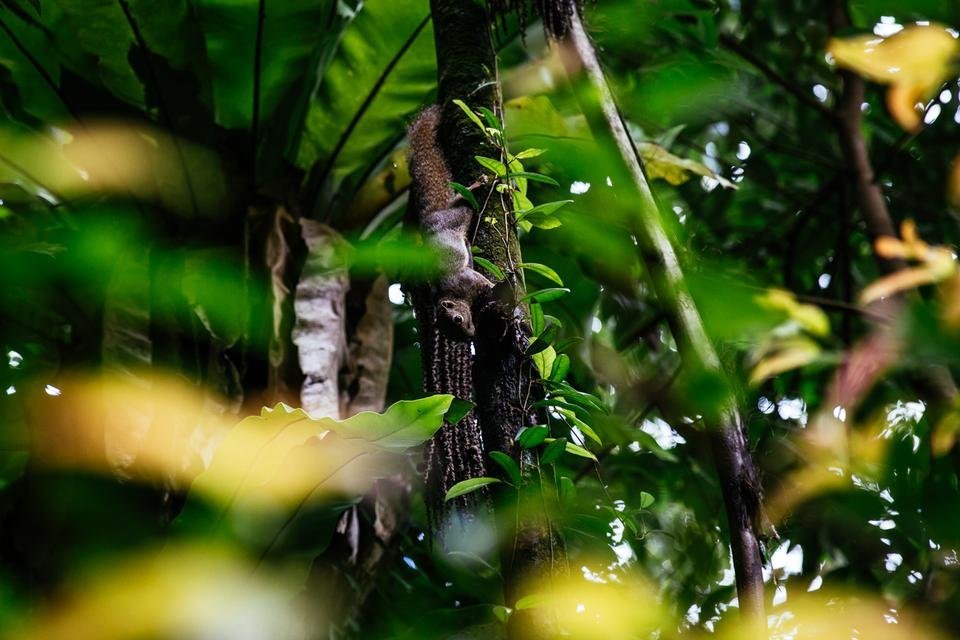 ---
Then just after that we came across this !!! A Monitor Lizard!!! I was so shocked to see this! I have never seen anything like this in the wild before and it was just roaming around the park looking for food. It was so great to see this kind of animal in its natural habitat. It was huge too! You wouldn't want to mess with it that's for sure!
---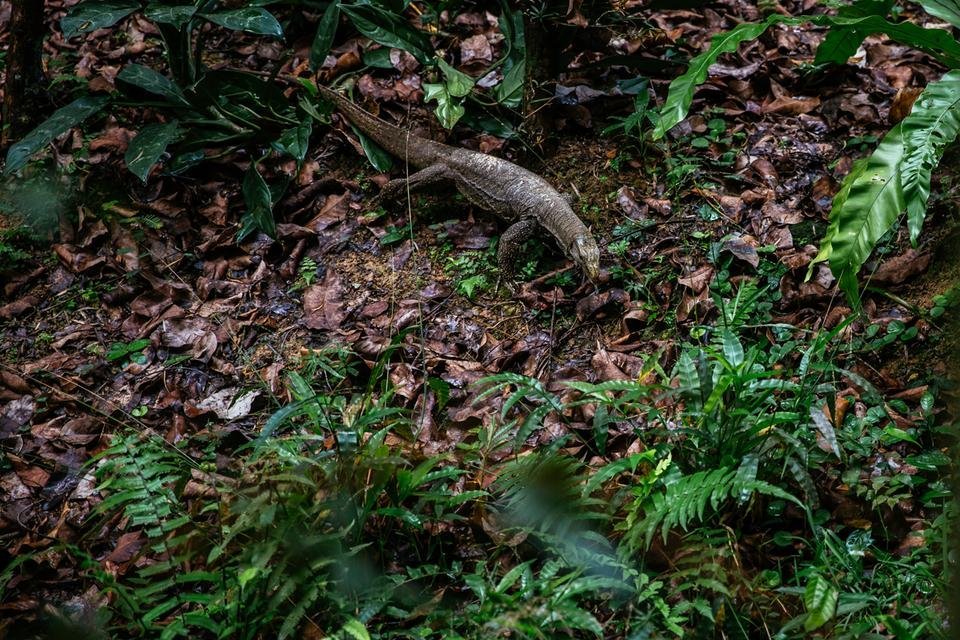 ---
I noticed this little pink dragon fly too, and using the zoom on the 24-70 it was great to be able to get quite a close shot of it! So pretty!
---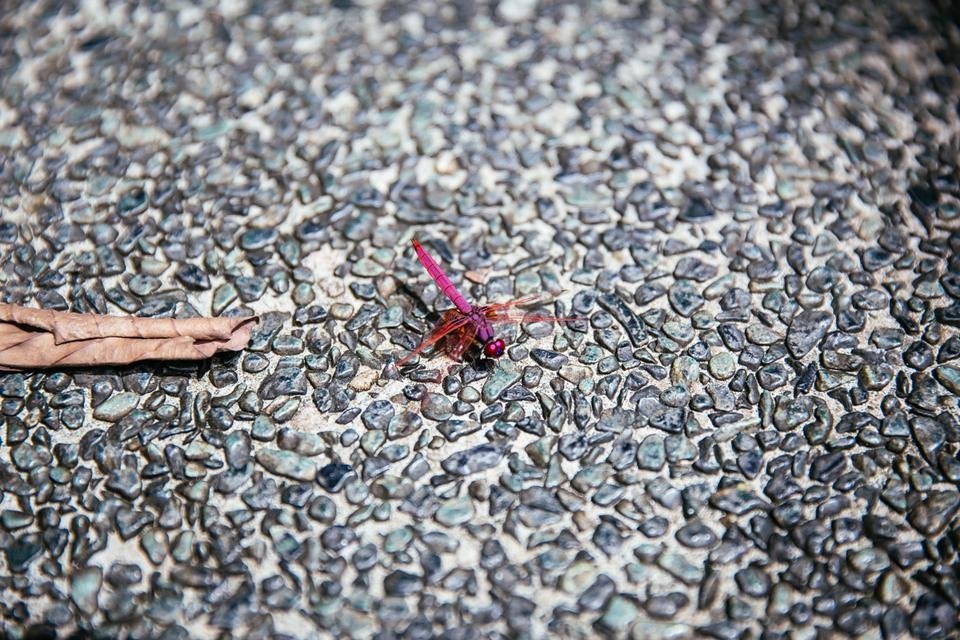 ---
Part of the botanical gardens consists of a part of the original rain forest of Singapore which is now maintained. It was so exciting to be able to walk around this old rain forest. I have never been in a rain forest before so I was so excited! All you could hear was a chorus of bugs! It was SO loud, we just were walking around this place in awe! The trees were huge and looked really ancient, there must be so much energy within them, we felt honoured to be in their presence.
---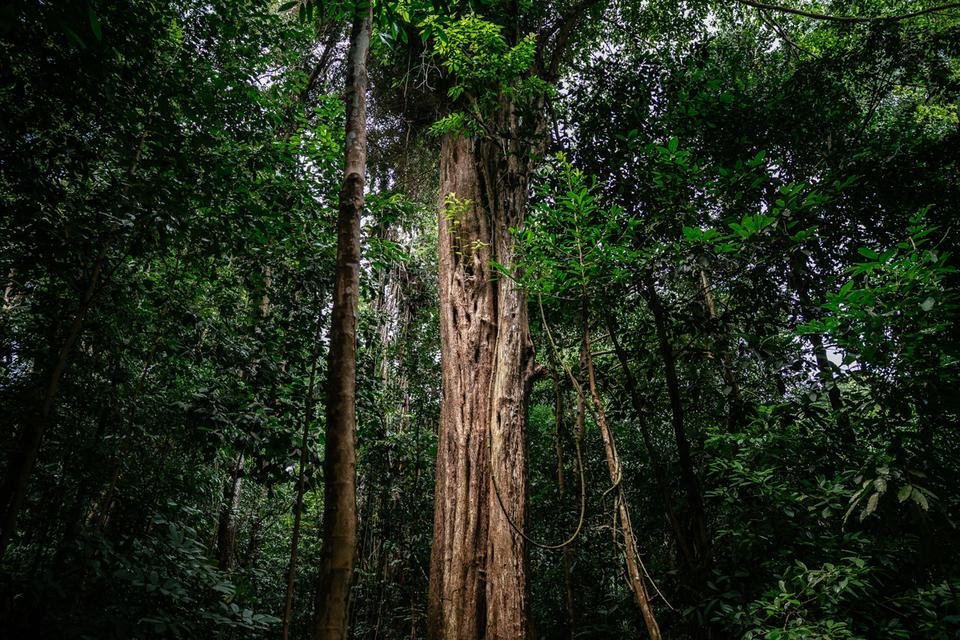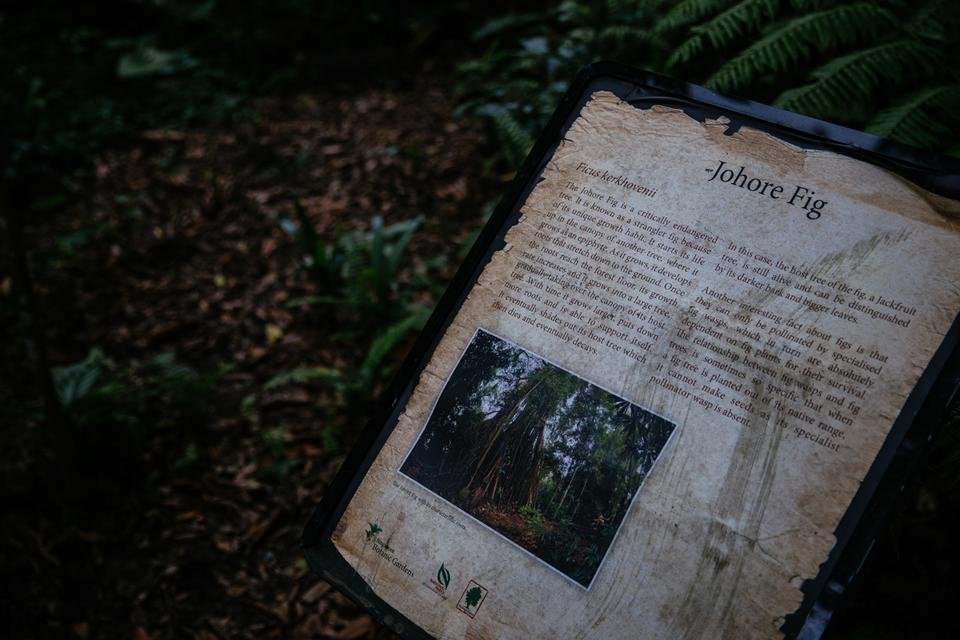 ---
I loved this close up of one of the trees with all the plants intertwined with them, so many great textures, and again I think I might have to print this for the new house! I am going for a botanical theme!
---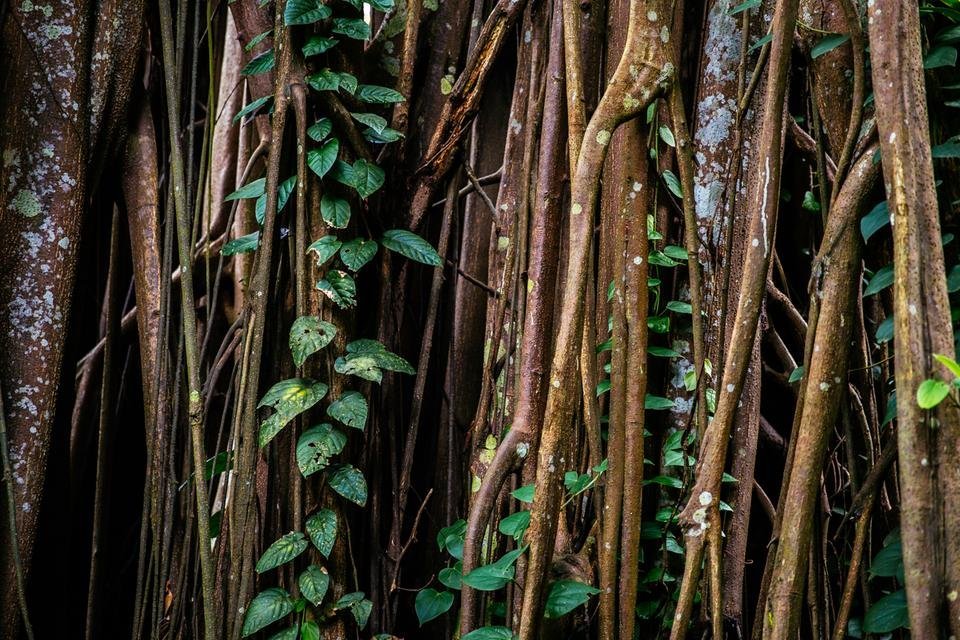 ---
In the rainforest there was also this amazing high tree that had a very odd shape! We weren't sure what it was but it certainly made an interesting focal point on the horizon!
---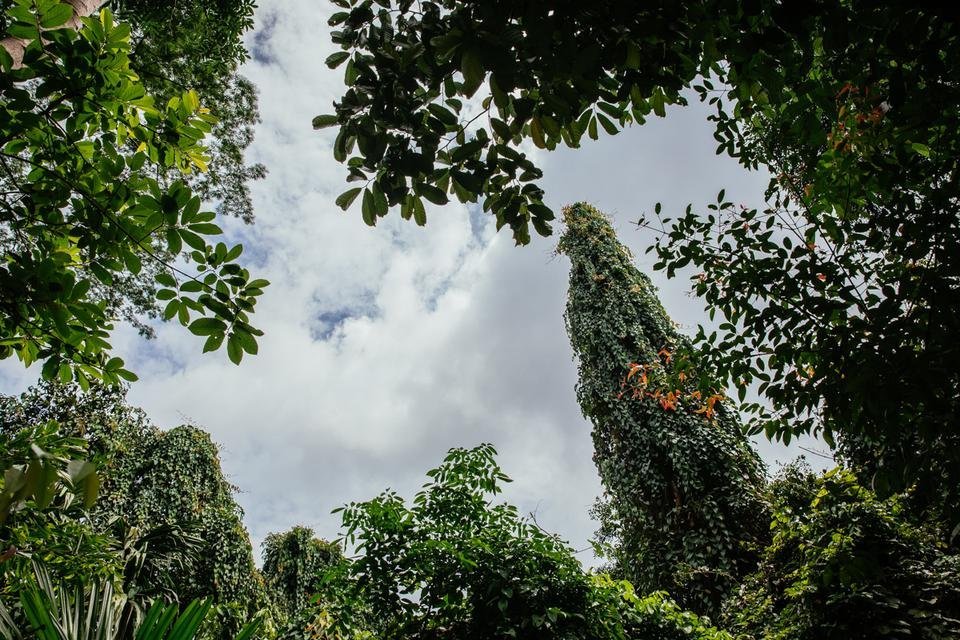 ---
Here is another shot Chris took of me recording the sounds that were going on in the rain forest! Yes I had to tie my hair up... it was getting way too hot !
---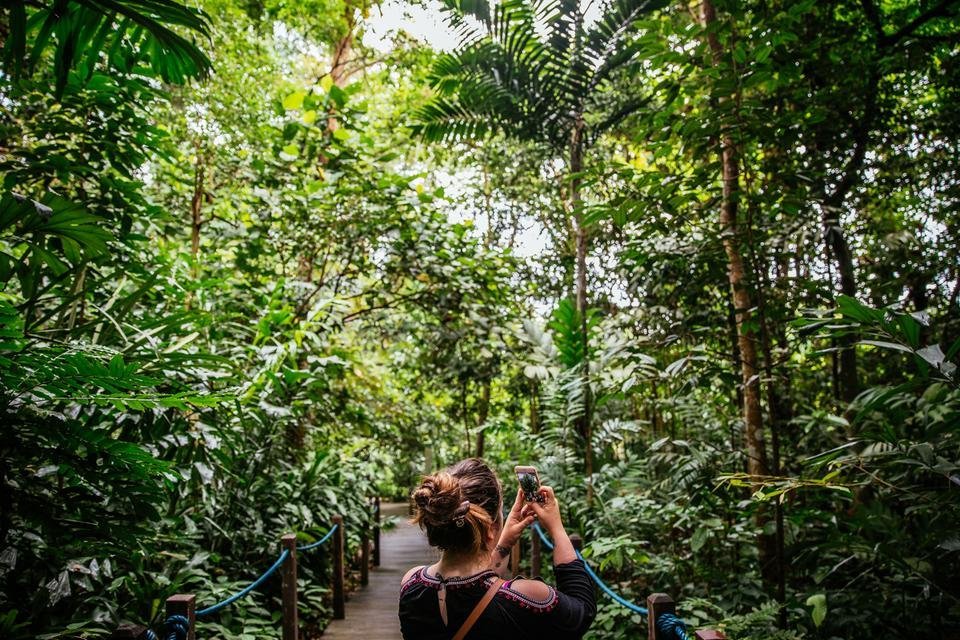 ---
As you make your way around the gardens you then come across the entrance to the Orchid gardens! I was excited to go and have a look at them as we had heard so much about their displays! I have always loved orchids, but still don't manage to keep them alive for as long as I would want!!
---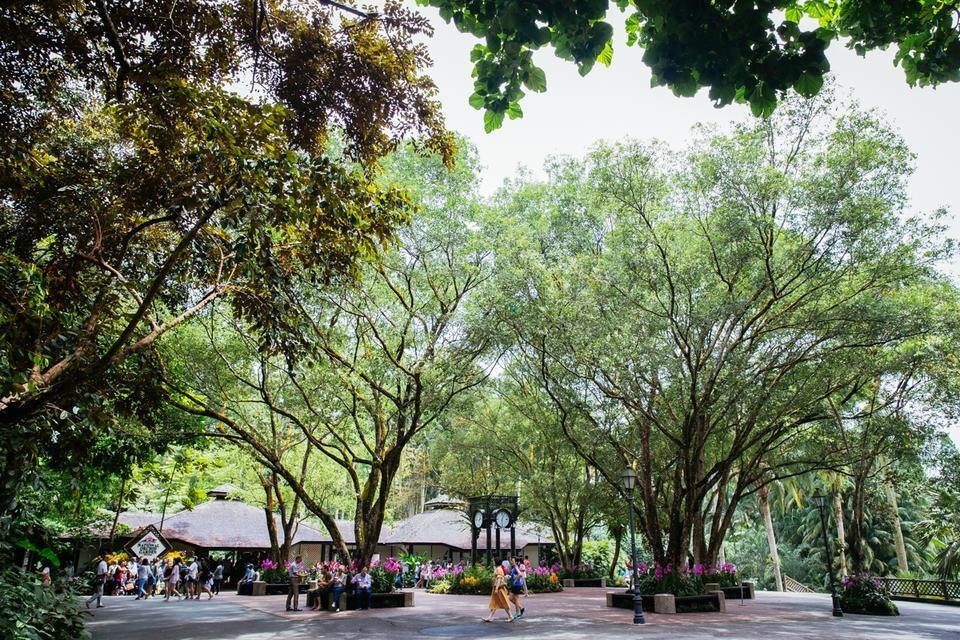 ---
Wow!! What can we say!! As soon as you go through the entrance the Orchid garden welcomes you in with what can only be hundreds of thousands of amazing orchids, is every colour you could possibly imagine. It was truly just breathtaking. We had no idea how big this area would be but it turned out the park was just massive. All the way around you were just seeing Orchids and that's it!!
---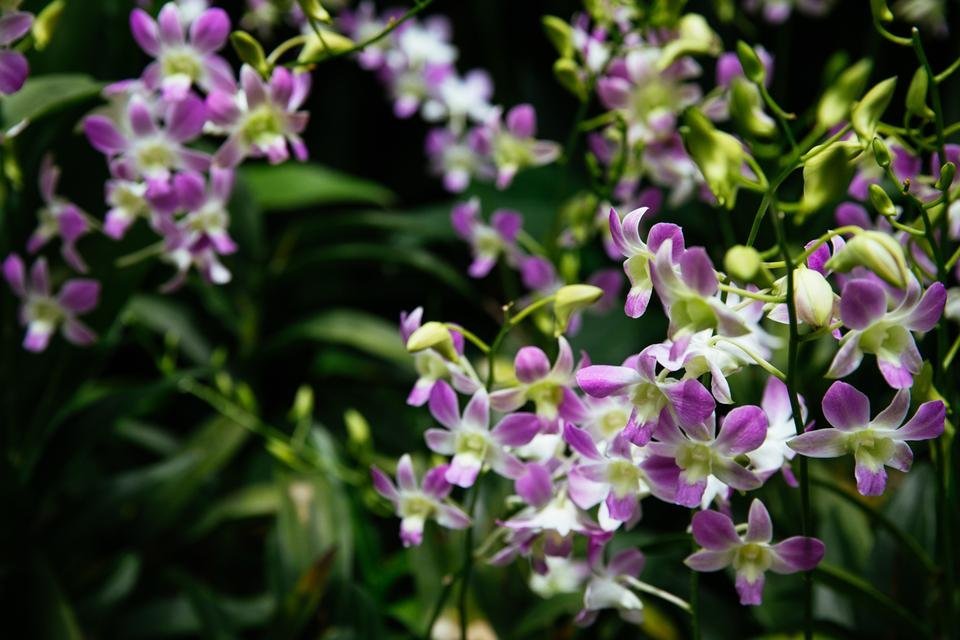 ---
I loved the fresh colourd orchids, the yellows and oranges were just so bright and colourful! How amazing would it be to have a garden where these were just growing naturally!!
---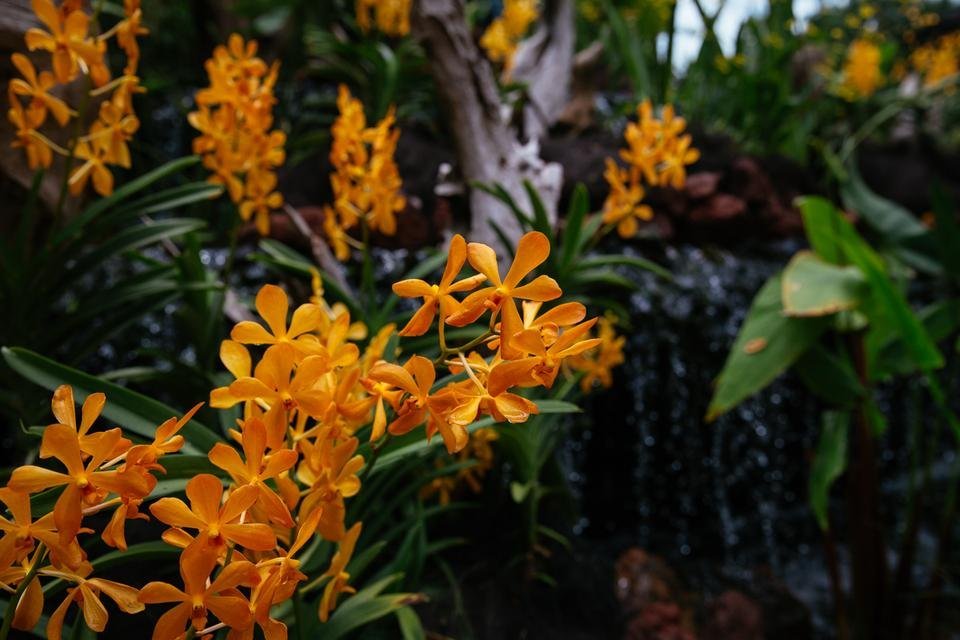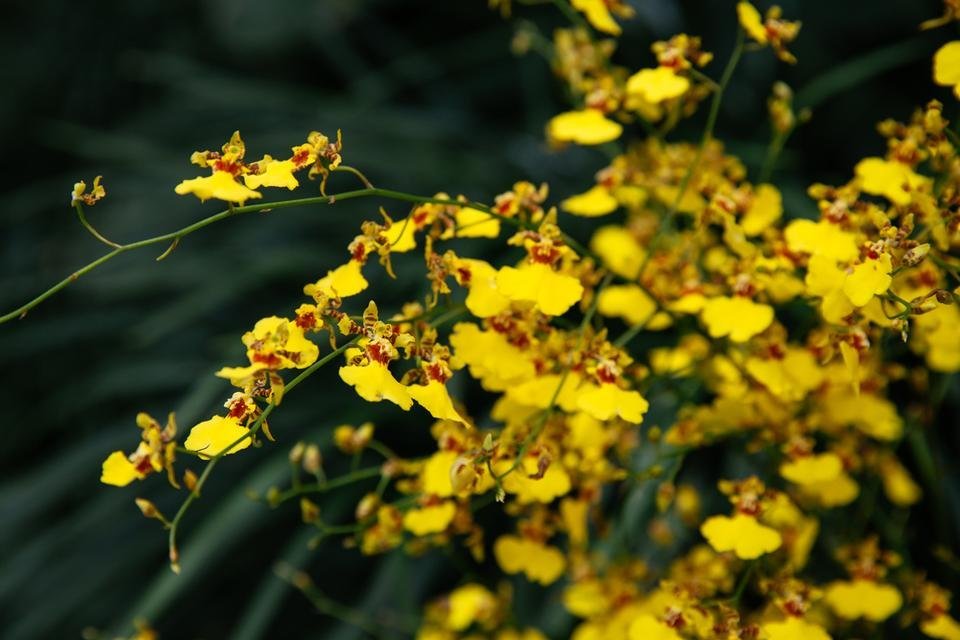 ---
There were archways above that you walked under and through that again were just covered in orchids! The time it must have taken to get all these planted and growing must be insane! Its definitely work of art and love!
---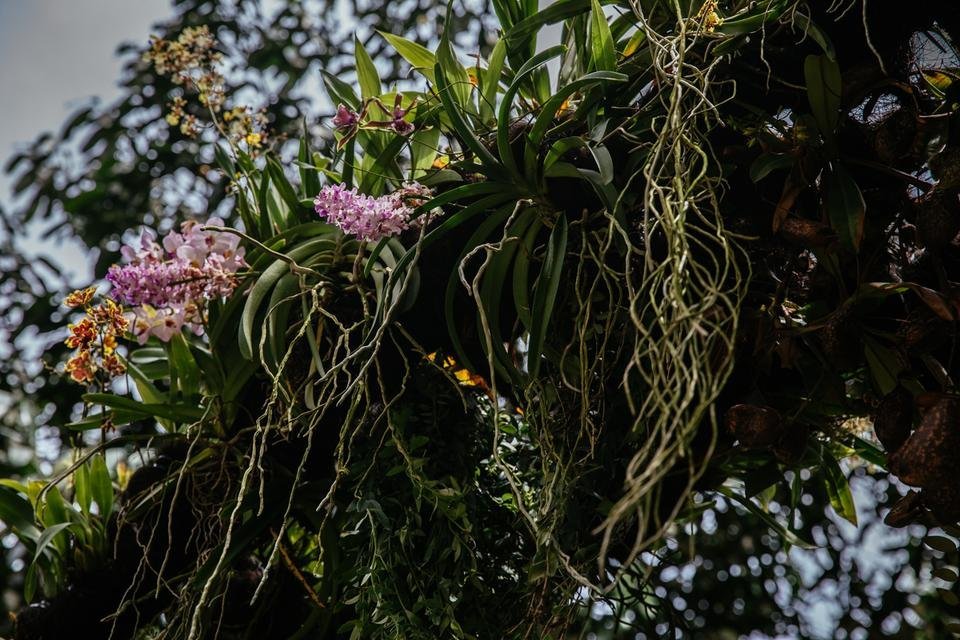 ---
Here I am looking overwhelmed with all the beautiful flowers haha! It was so hot I changed into this dress!
---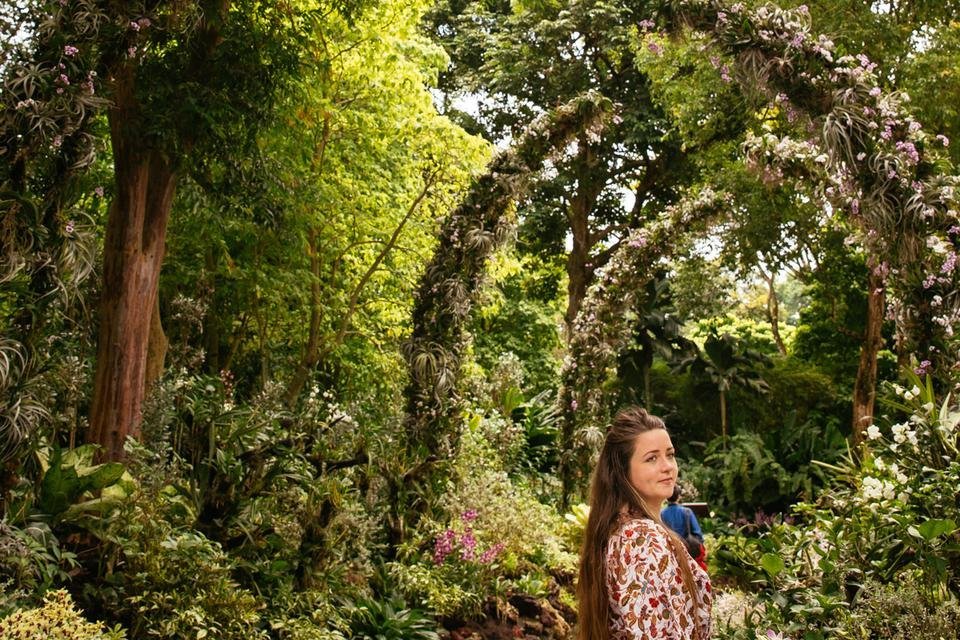 ---
There were SO many different species of orchids we just couldn't believe it! I had no idea there were so many different colours or shapes! My dad has always loved orchids and has rather an impressive collection himself but seeing all this was a whole new level! It make me want to try even harder to keep the ones I do have alive!!
---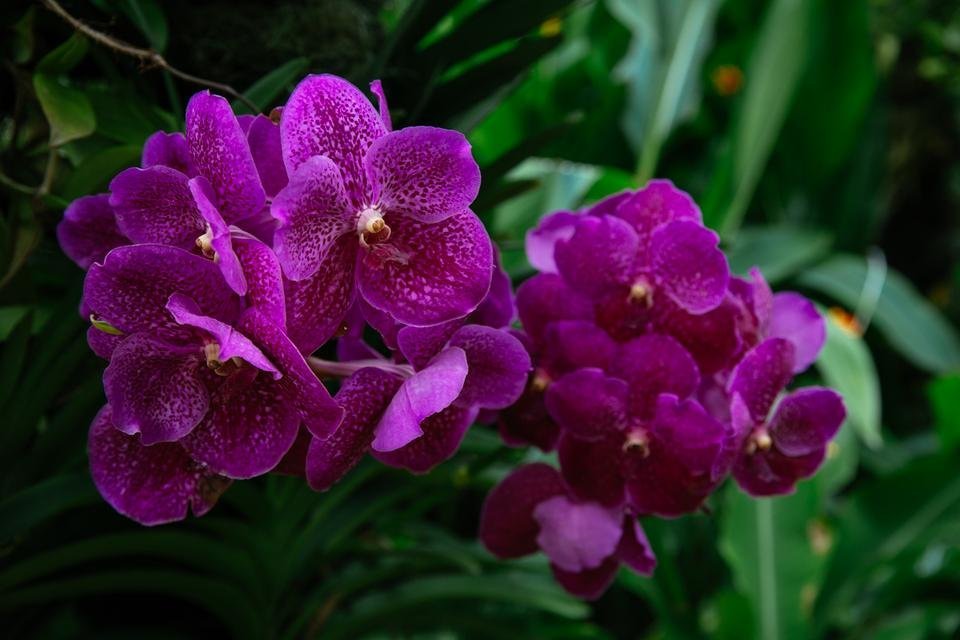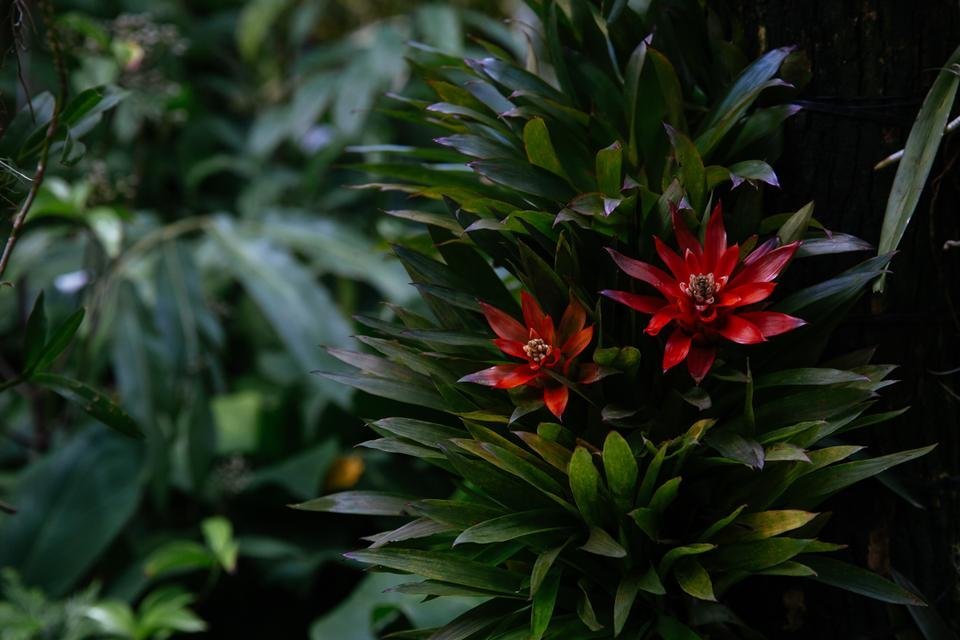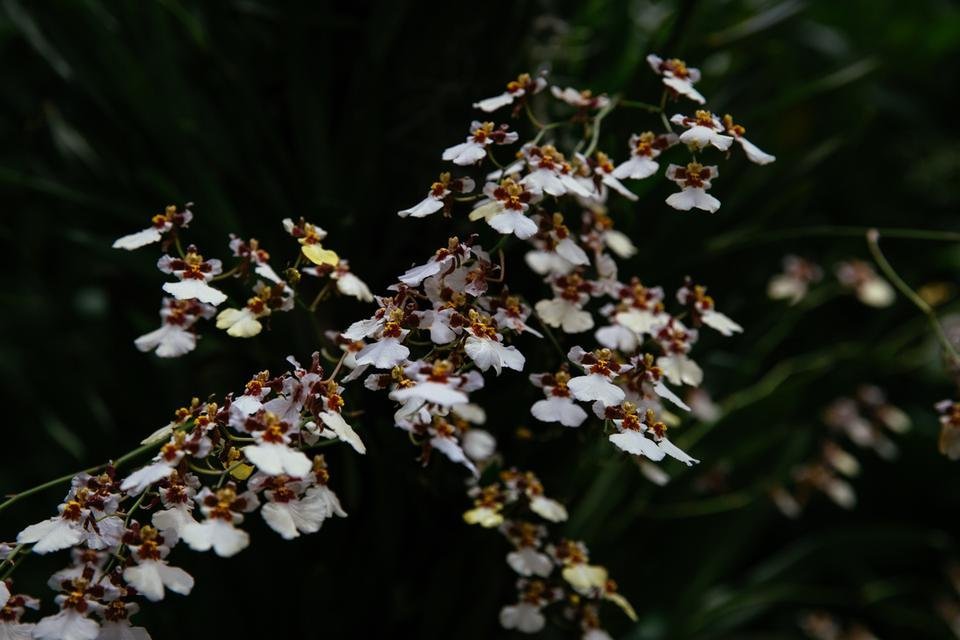 ---
Some of the displays were so big, so many flowers on each stem! It was so impressive! All we kept thinking though was how we wish we were going around with one of our wedding client couples so we could get some amazing photographs with these orchids in the background! How romantic would those photographs be! There were just so many that it was a little much to take in! Just look how big some of these displays are!
---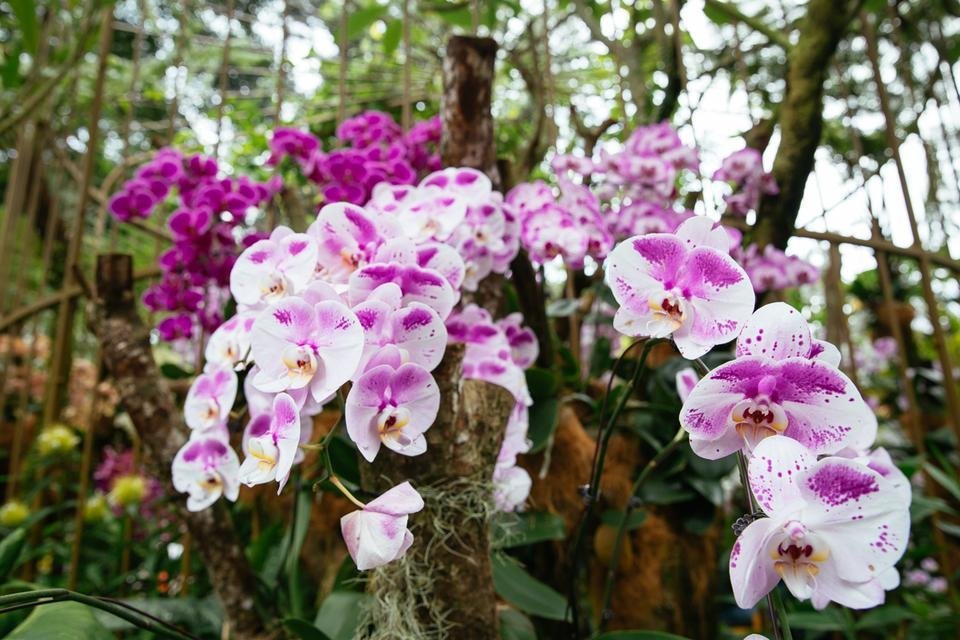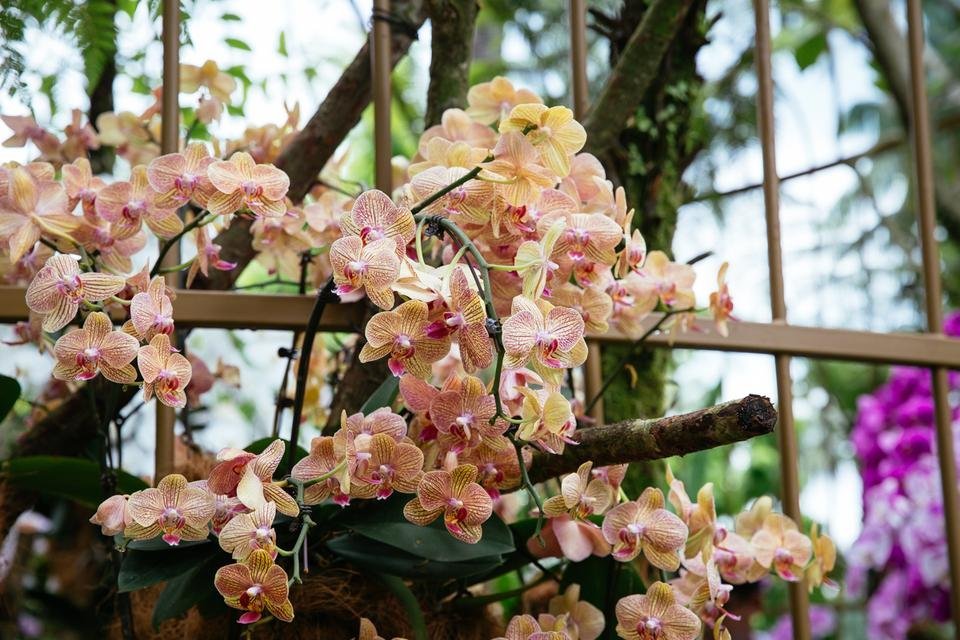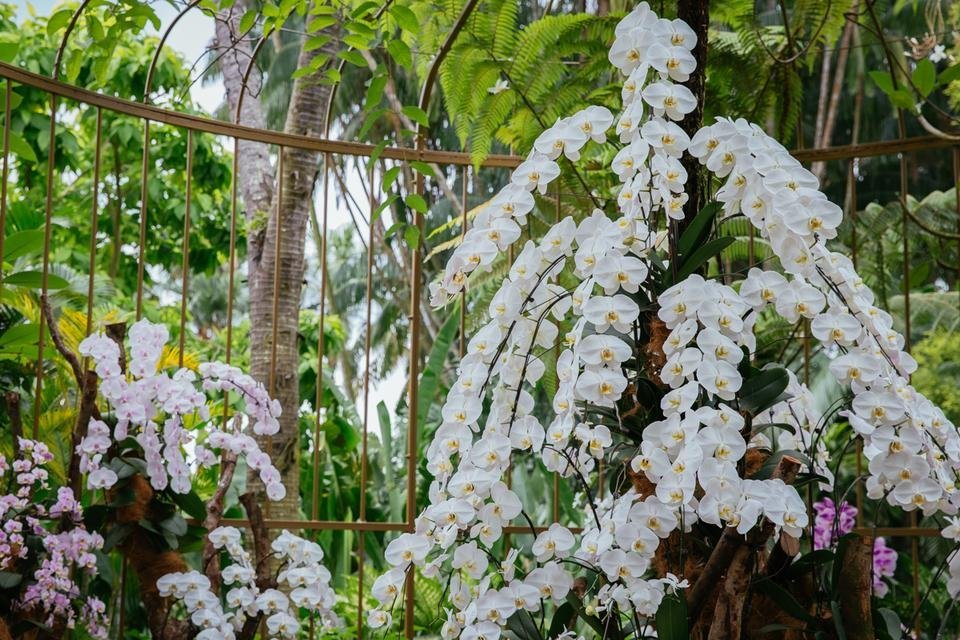 ---
It was such a great chance to get so many shots of these flowers. I'm pretty sure this place would be a stock photographers dream! The light that was coming through the leaves onto this orchid below was just so pretty, I could have spent days in this place it was just so amazing!
---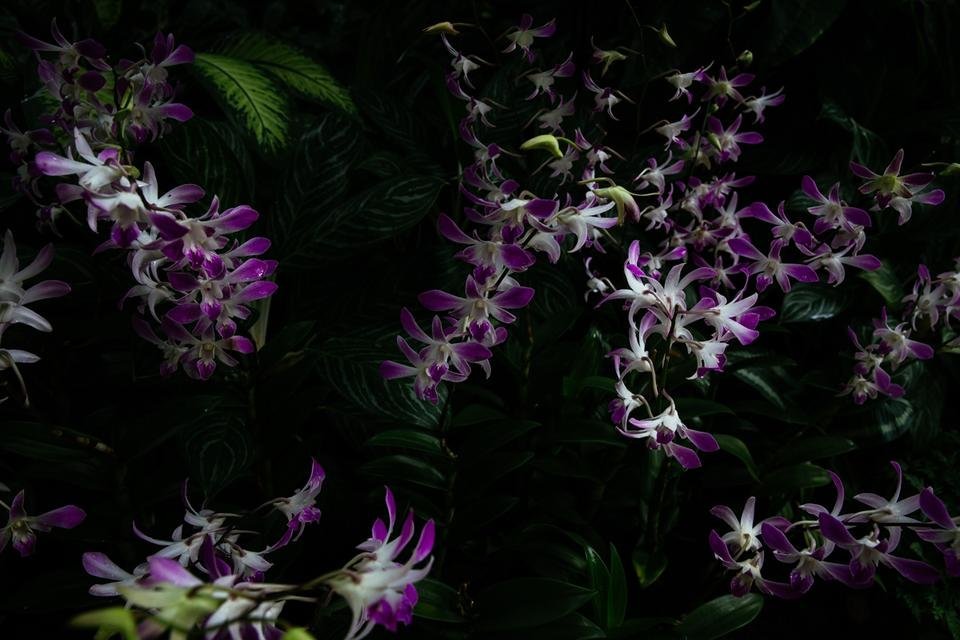 ---
Just look at this amazing display of lots of little orchids! Chris got this shot of me looking at them! I love it, you get a real sense of how immersed you can get into looking at all these beautiful plants.
---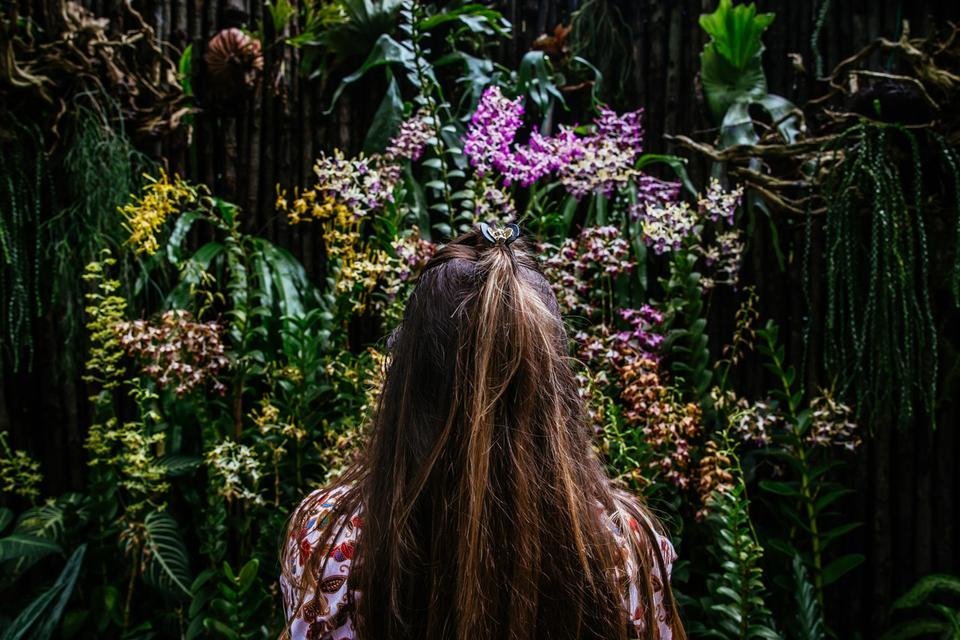 ---
I loved these amazing air plants hanging from the ceiling of this long green house! I wish I could have this in my house all the way along the roof! It would feel like we were inside this magical garden! I thought inside the greenhouses it would be even warmer than it was outside but it was actually a little cooler so it was nice to get some relief from the heat in these places!
---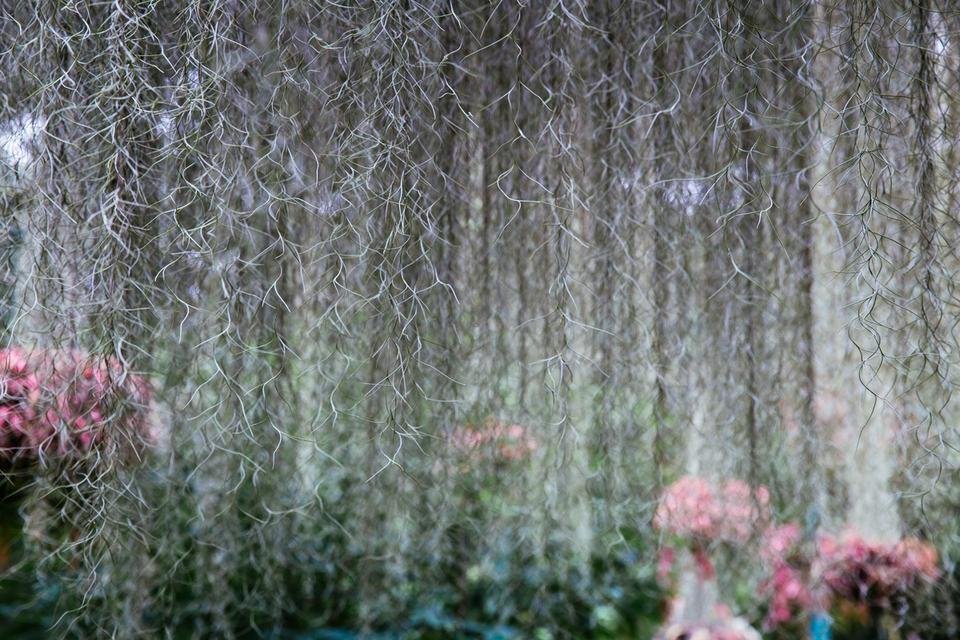 ---
Some of the landscapes included little waterfalls! This must have taken even more time to build! It was so amazing to see the effort they had gone to to make this a great place for people to visit! Before we went I thought, how crazy could an orchid garden be... but how wrong was I!! This place was just magical! It was nice to see little water ponds and waterfalls to show you how you would find orchids in the wild.
---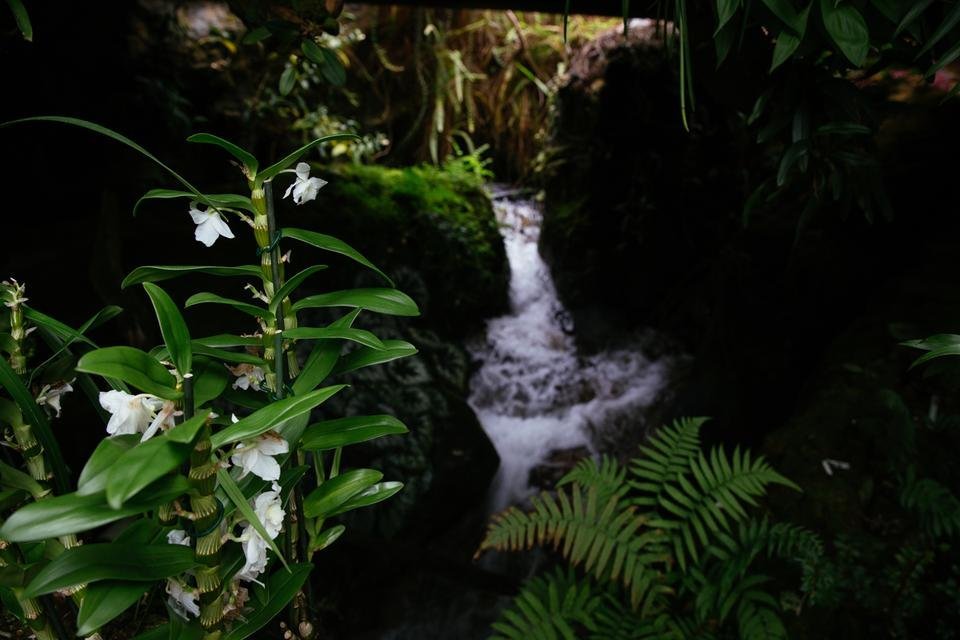 ---
I loved this amazing archways that were covered in these bright yellow orchids, this place especially made me wish we had a couple to photograph in this spot! If anyone wants us to go back and get the shots with them then let us know !! I want to go back so bad!
---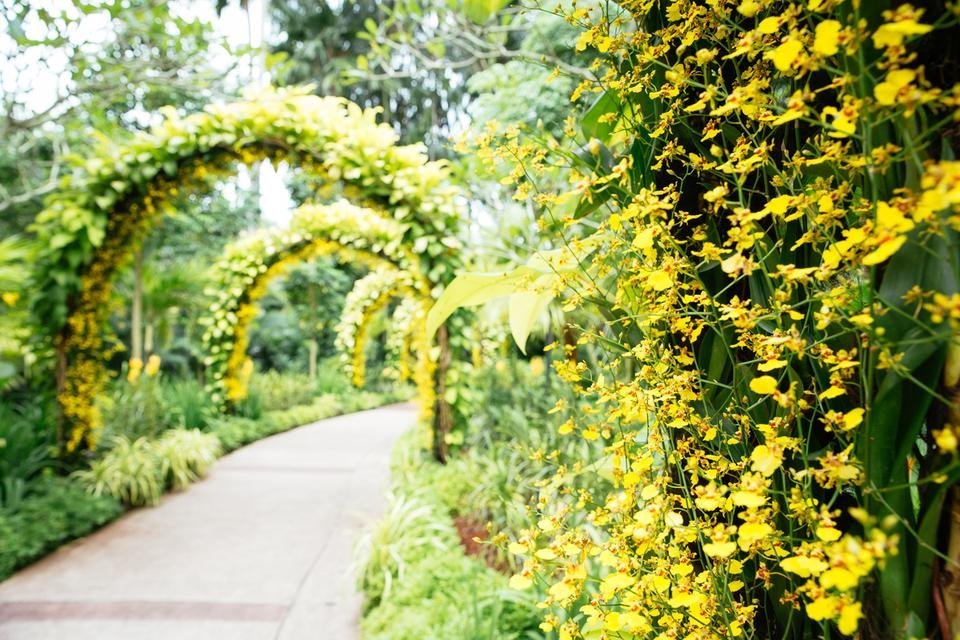 ---
There was a larger waterfall that you could stand under which was pretty impressive too! Hearing water run while we were surrounded by all these amazing plants really did make you feel like you were in some tropical island... which I kind of guess we were!!
---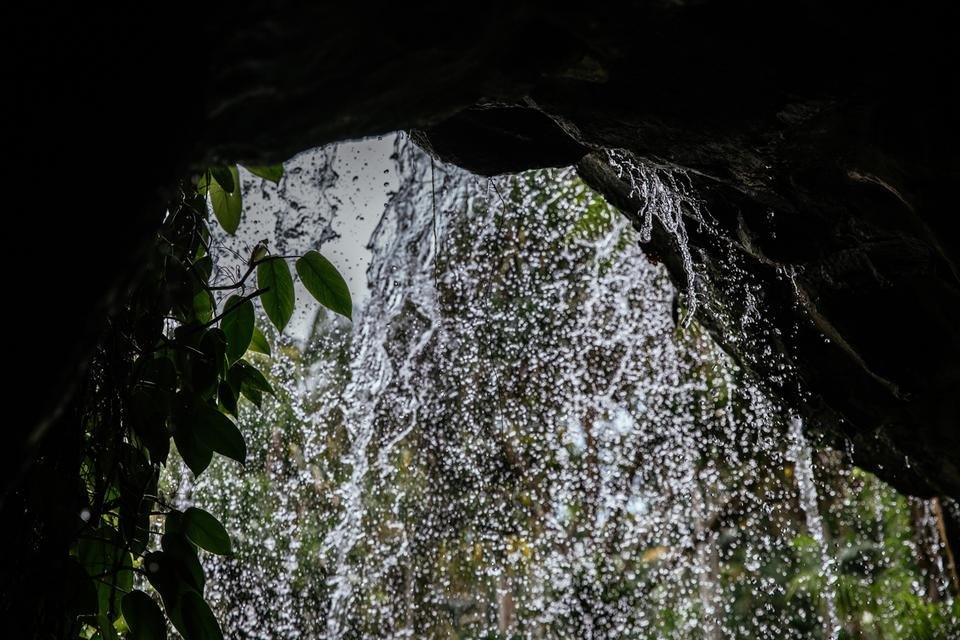 ---
I could post photos of all these amazing plants for days we took so many but I think I will leave it there! I hope you have enjoyed walking around this amazing place, has anyone else here been?? Would love to hear about what you thought about the place! Hope you guys enjoy the rest of your day!
---
Thank you for stopping by! - Verity x

---
Camera Gear : Canon 6D + 24-70mm Lens
---
Steemit World Map
---