Hi Steemians! As a lot of you will already know I love the Lake District in the UK. Its classed as a World Heritage Site and I think if you went you would understand why! Today I am sharing a series of photographs I took from a recent visit, we were on our way from a lake when I just had to stop at this amazing field! I hope you enjoy them! - Verity x
It was a very cold winters day and after visiting one of our favourite lakes we were ready to go back to the lodge and get some tea! However as we drove through this amazing landscape I shouted "STOP!" when I saw this amazing light that was filling this lovely valley. At first glance it looked like a scene out of Jurrasic Park! Although rather than dinosaurs it was sheep! haha! There was a small amount of mist that was coming down from the hills to reveal the snow on the peaks. It was like something out of a movie! The really green grass and awesome trees just looked perfect!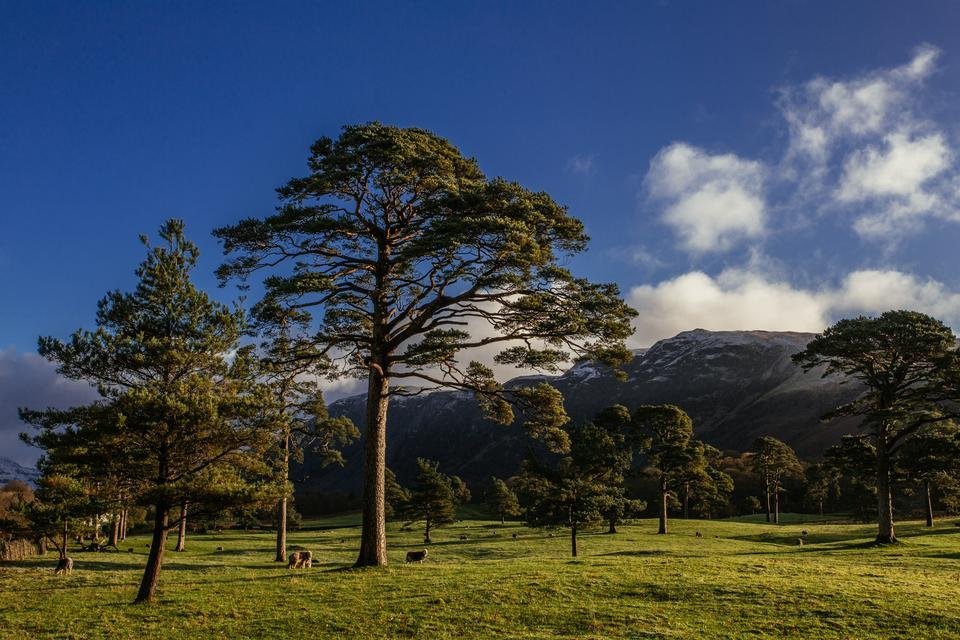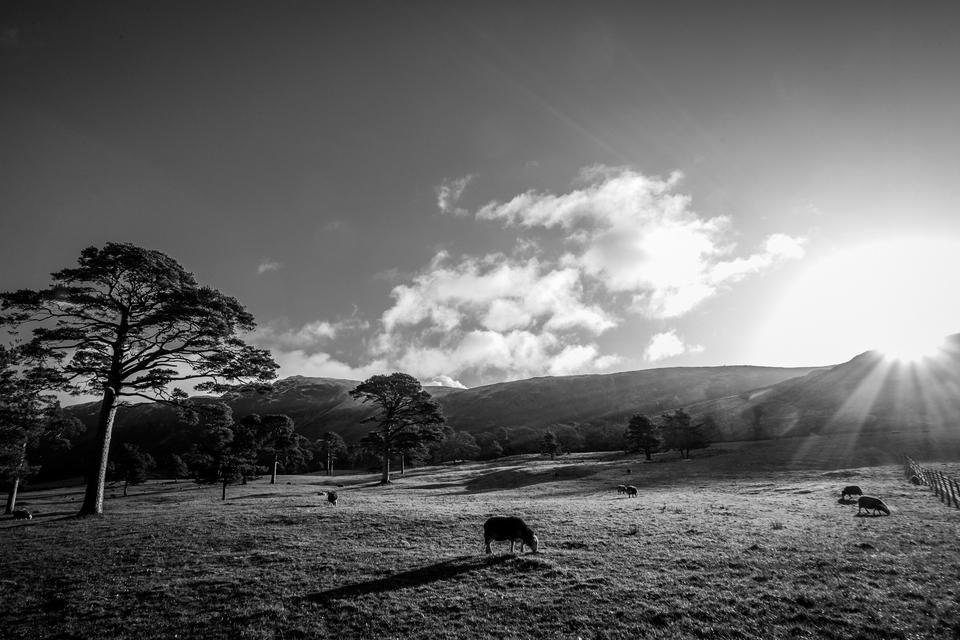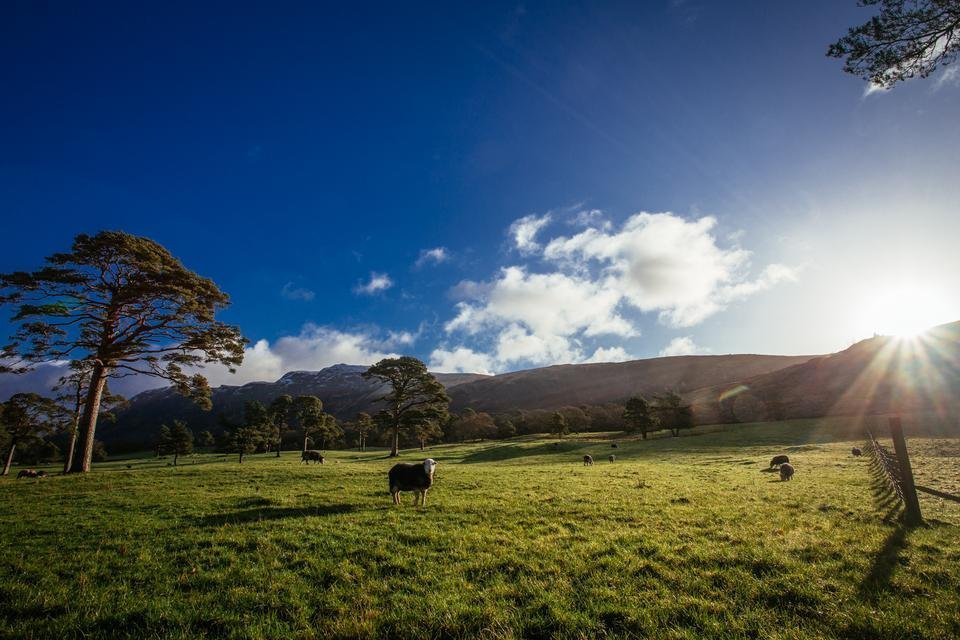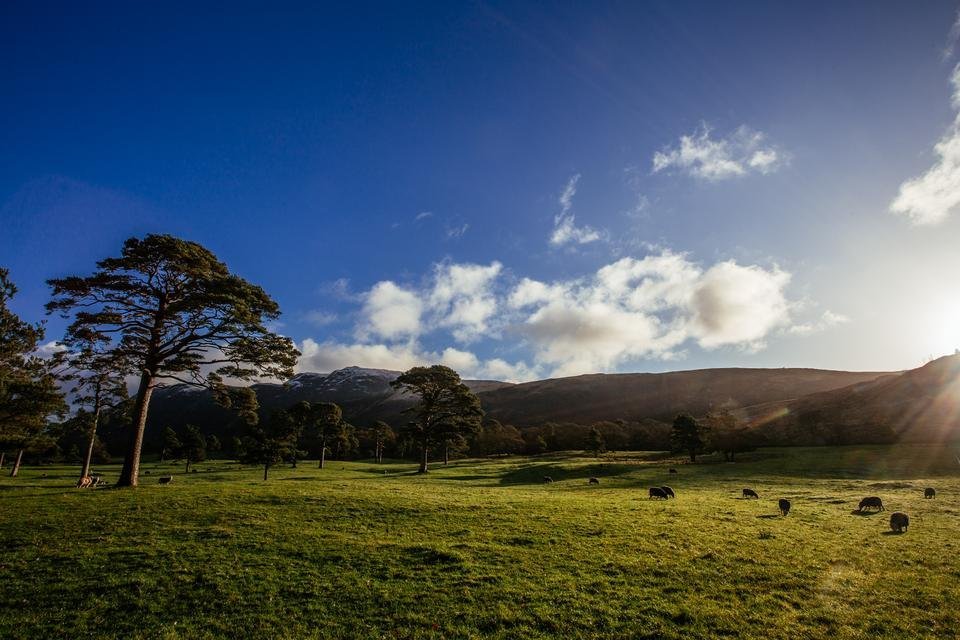 We stayed for so long taking so many shots from different angles and making sure we enjoyed the moment too! I wanted to make the most of this amazing light so I turned a few of the shots into black and white and they just looked great, you can really see how beautiful the light was this day and how grateful we were to be stood here witnessing it.... with these cute sheep!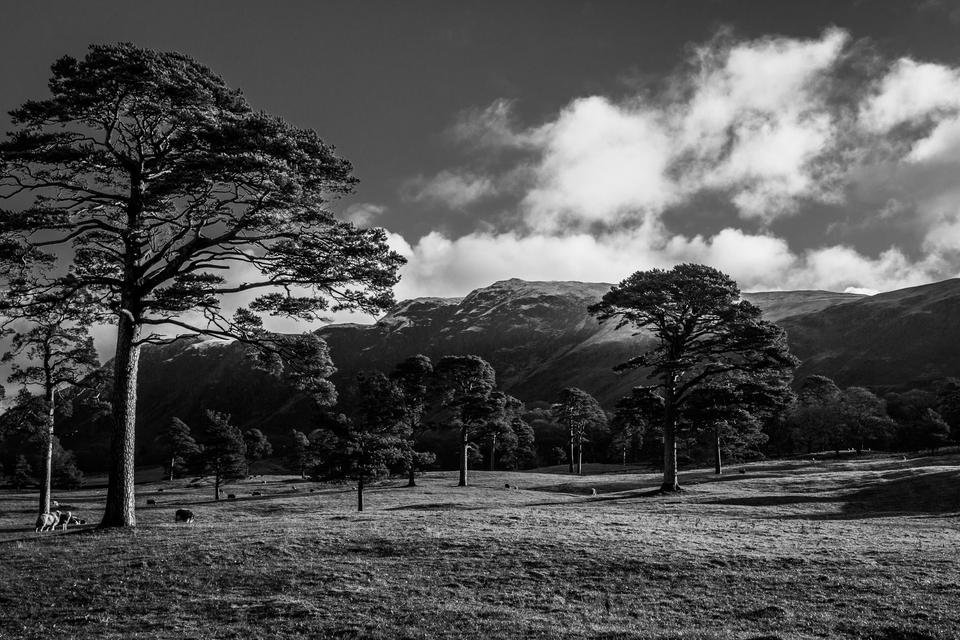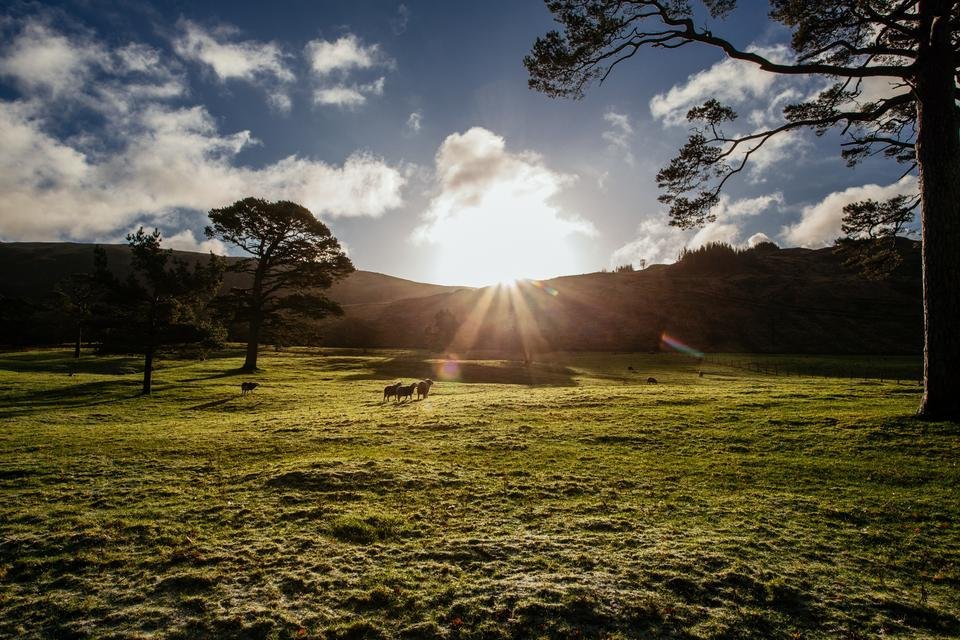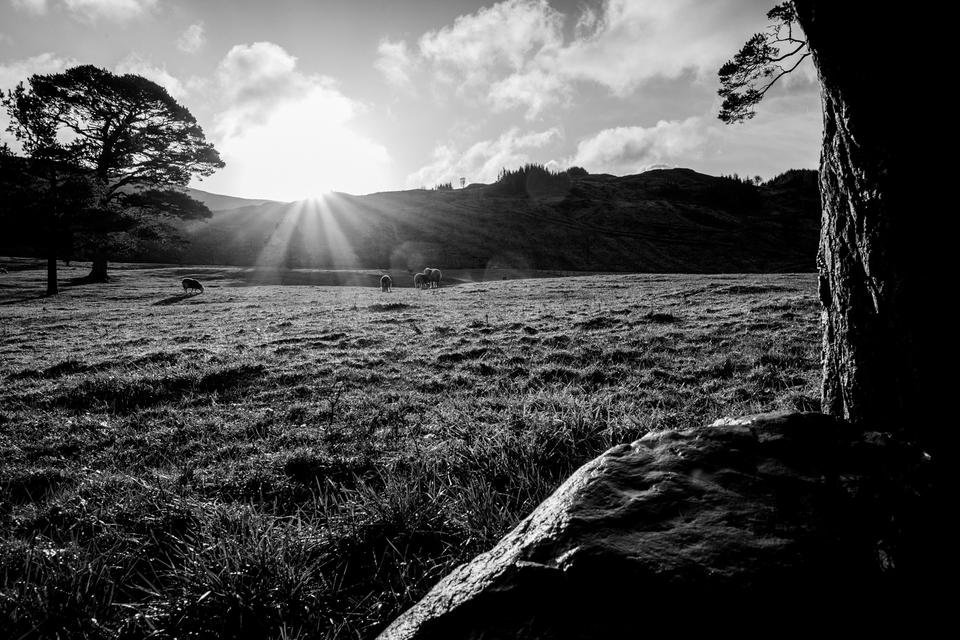 Then I came across this amazing tree trunk that was lying in this field. I wanted to capture the amazing angles on this tree and use the sun to get some lovely light rays on it! All of these shots are taken on my Canon 6D with my 17-40mm lens at varied focal lengths, its the best lens (I find) in this kind of situation, the light rays and starbursts you get from it are great and the range of focal lengths means you can get as much or as little of the landscape in as you want. More of the time I am using it a 17mm I have to say, I think its just how I see things! Chris shoots mostly everything with a 50-85mm and that's just how he sees the World, so its so nice to compare our shots and see how we see the same thing!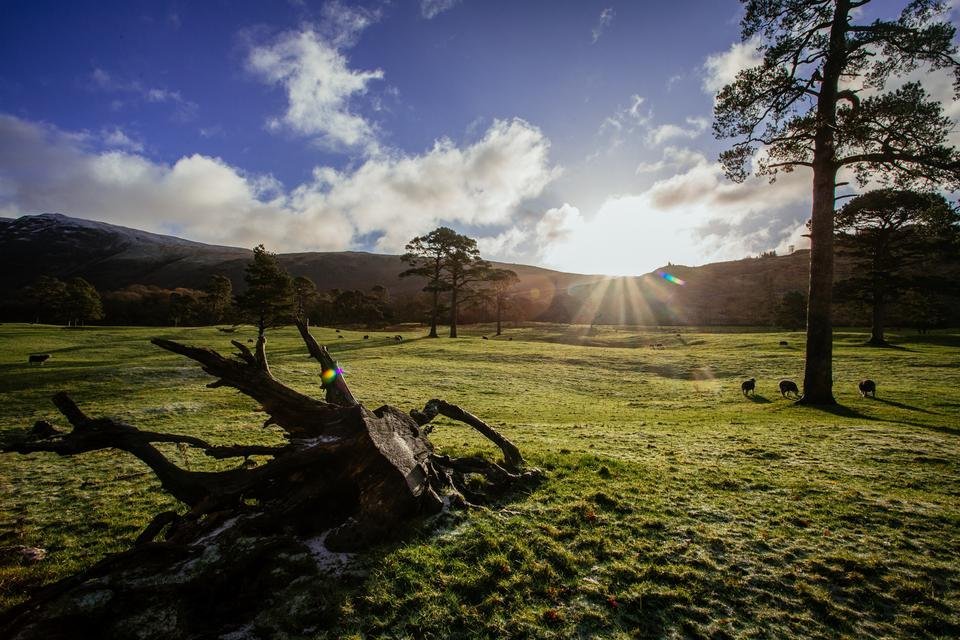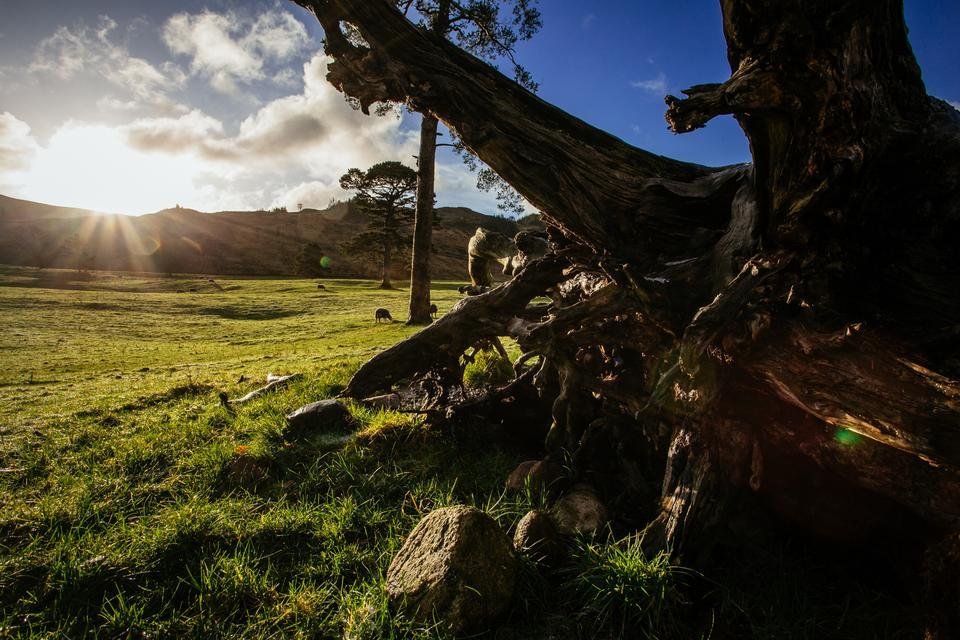 I am so glad we decided to stop here it was one of the most beautiful scenes I have seen in the Lakes! It just goes to show that a bit of amazing light can completely transform a scene and make it otherworldly!! I t really did feel like we were in a movie set or something!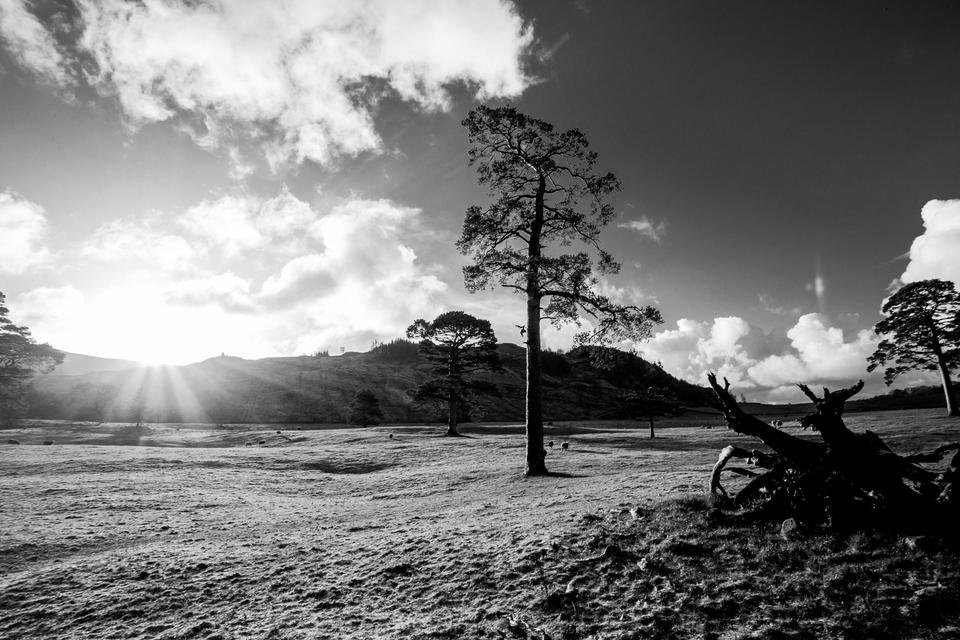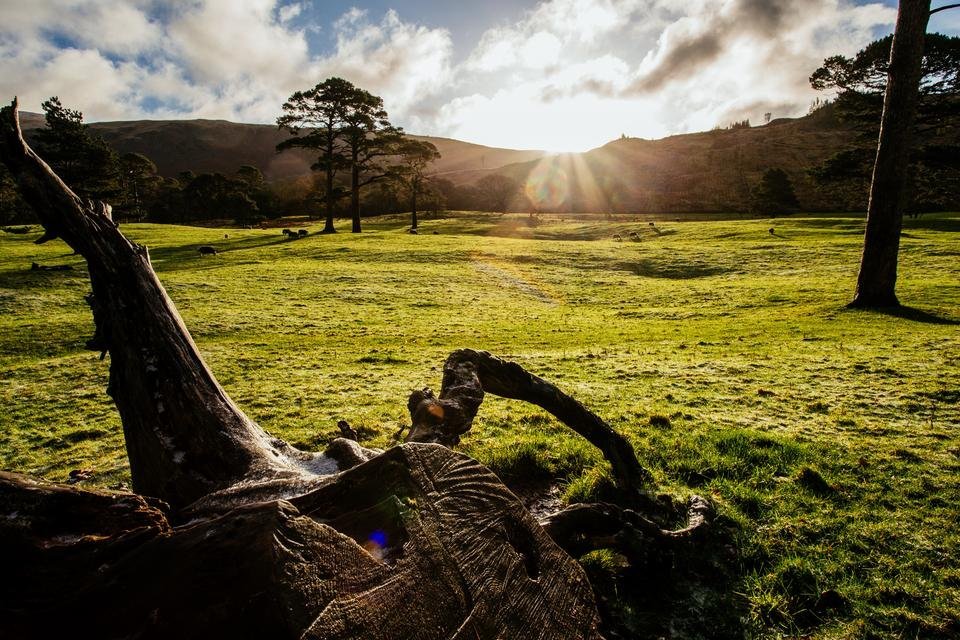 ---
Steemit World Map
---