This is probably one of my few blogs that centers on a restaurant. I guess that's just not my niche and I find it challenging to describe food taste other than using the 5 basic tastes! However, I give exemption to outstanding restaurants and those with a story worth sharing.
Banaue was my home base for my last month in the Philippines and I was able to live like a local somehow. I didn't travel much in the Banaue area like Happao rice terraces, except for the Batad rice terraces which I have blogged about extensively. However, I did eat a lot and tried the restaurants and carinderia (afforfdable local eatery) here.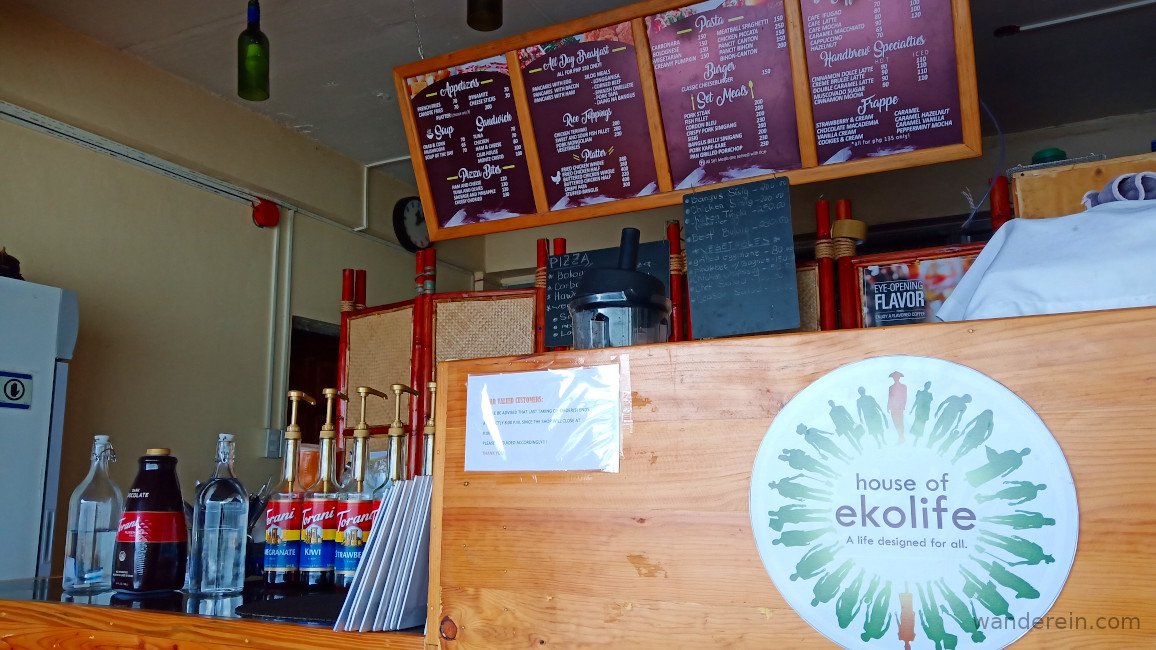 I got to House of Ekolife just because I was looking for a coffee shop with a reliable internet. This area is on the northern mountains of the Philippines and it's difficult to find internet that works.
The first thing that caught my attention was the overlooking view of the Banaue town with rice terraces on the background. This isn't the best viewing point of the rice terraces and you have to take a tricycle or car to get to a viewing deck. But for work, this is definitely a beautiful office.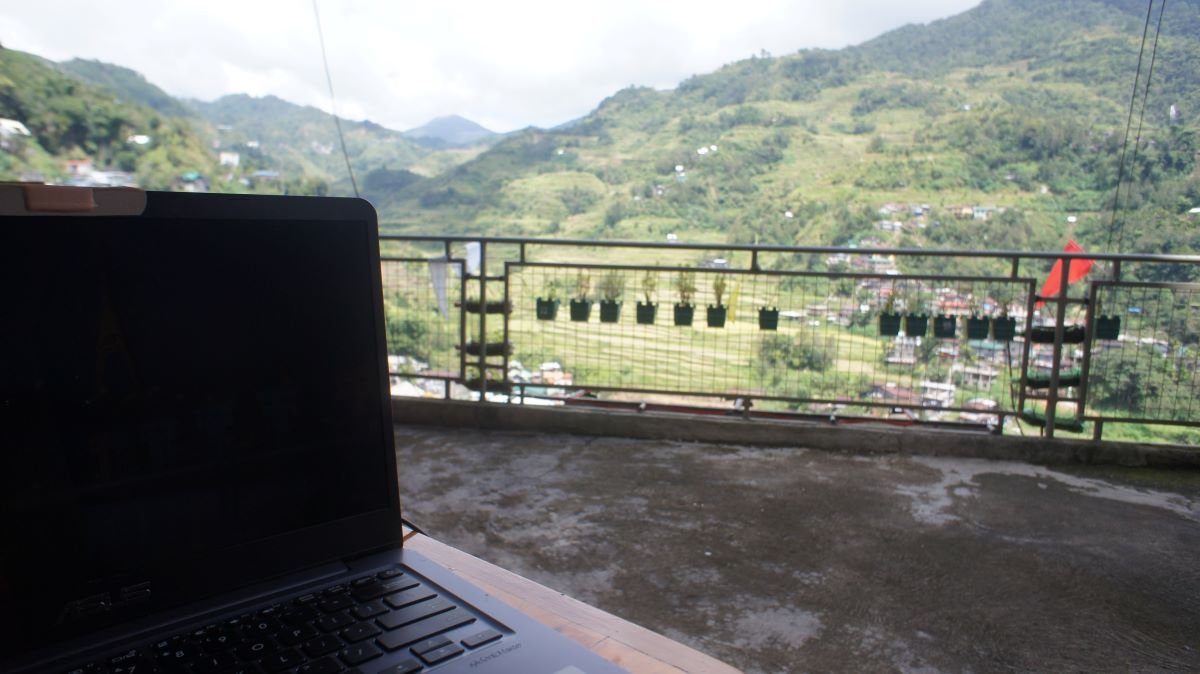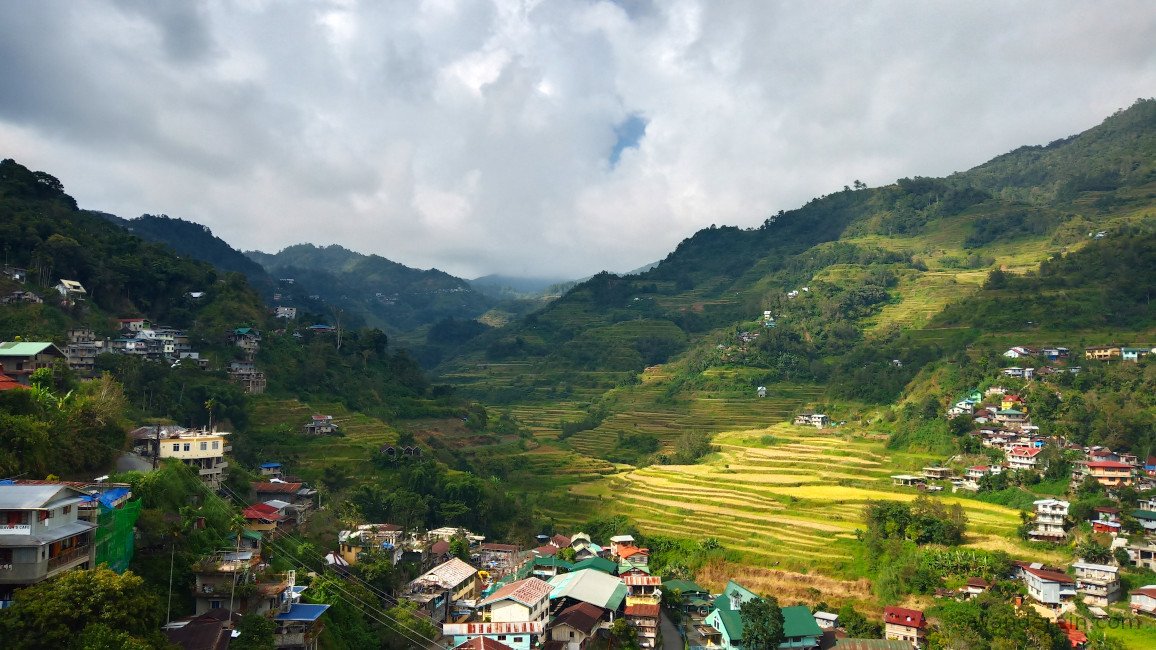 Luckily, the general manager was visiting the site while I was there. I overheard him speaking with a group of international NGO's and I got an overview of what House of Ekolife is about – it's more than just a cafe.
As I was going back and forth the next days, I got the chance to interview the general manager and I learned more about their advocacy.
A Business by the OFW's, for the OFW's
OFW is short for Overseas Filipino Workers. In the Philippines, they're known as our modern heroes because they leave the country and their families to be able to provide for them. In effect, their remittances provide a major portion of the Philippines Gross Domestic Product.
While some OFW's succeed and return home soon after earning enough to start a business, some work for years without being able to save because they send all their pay to their families which is just enough for their needs.
They may be earning more in other countries but that is not a guarantee for financial freedom. This is where House of Ekolife serves a higher purpose for them. They have branches and other businesses in other parts of the Philippines which are owned by OFW's.
Financial Literacy
Aside from the opportunity to co-own a business, House of Ekolife provides financial literacy trainings. This is something that is needed not only in the OFW sector but also in the entire Philippines. When I started learning about investments, I found that less than 1% of the Philippines invest or are educated about investments. This statistics may have improved by now.
Most people would only trust saving in a bank and still a portion is of the Philippines is bankless. That is why remittance centers are the most popular form of money transfer for the OFW's.
Their foundation made Ekolife more appealing to me more than just the amazing view if the rice terraces. On top of that, they have great tasting food!
Great View and Delicious Food
If you are in Banaue, I recommend trying out their Ifugao coffee and their popular sisig – a savory dish made with minced pork, chicken liver, onions and calamansi (Philippine lime). It's topped with egg that will cook as you mix it in the sizzling dish. They also have a fish version of this which is the one I tried because I have to avoid pork for health reasons.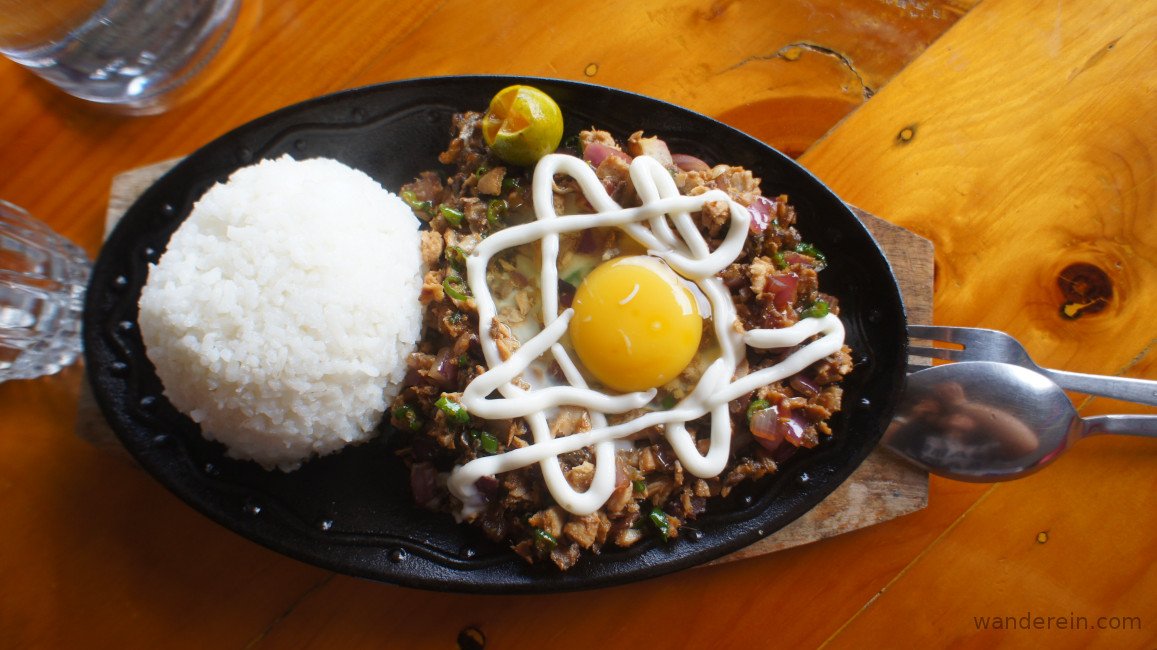 My other favorite is sinigang, a sour soup made with tomatoes, tamarind, various vegetables and meat – usually pork or fish. If you're not familiar with Filipino food, it's like Tom Yum but not spicy. Not so same same though, quite different.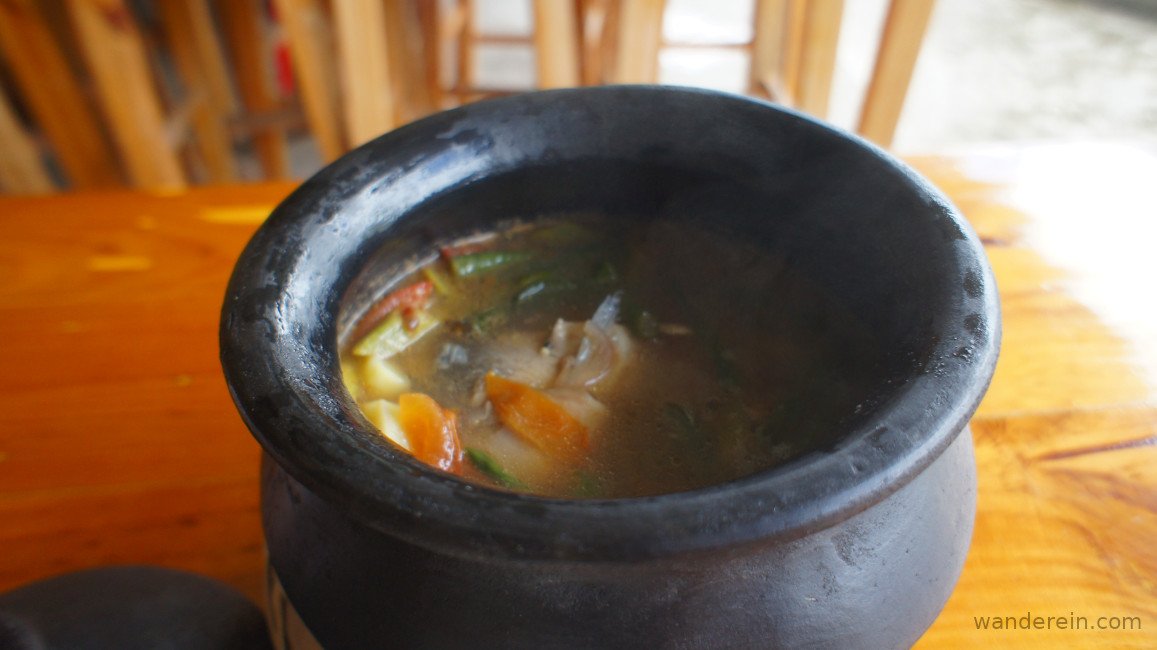 They also offer western food like pizza. I was lucky to get a free taste of their new pizza flavors – Hawaiian, Carbonara and Bolognese.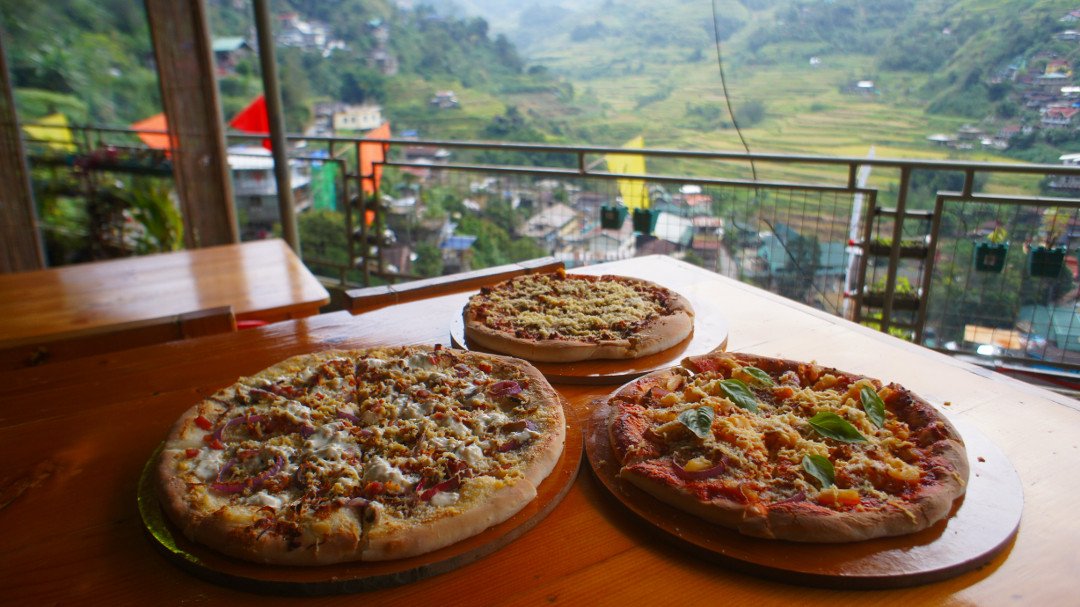 Local Souvenirs
Aside from food, they also have a souvenir shop on the lower ground of the shop. They sell ethnic products such as Ifugao woven clothes, tinawon heirloom rice from the terraces, and various natural products from shampoo to soap.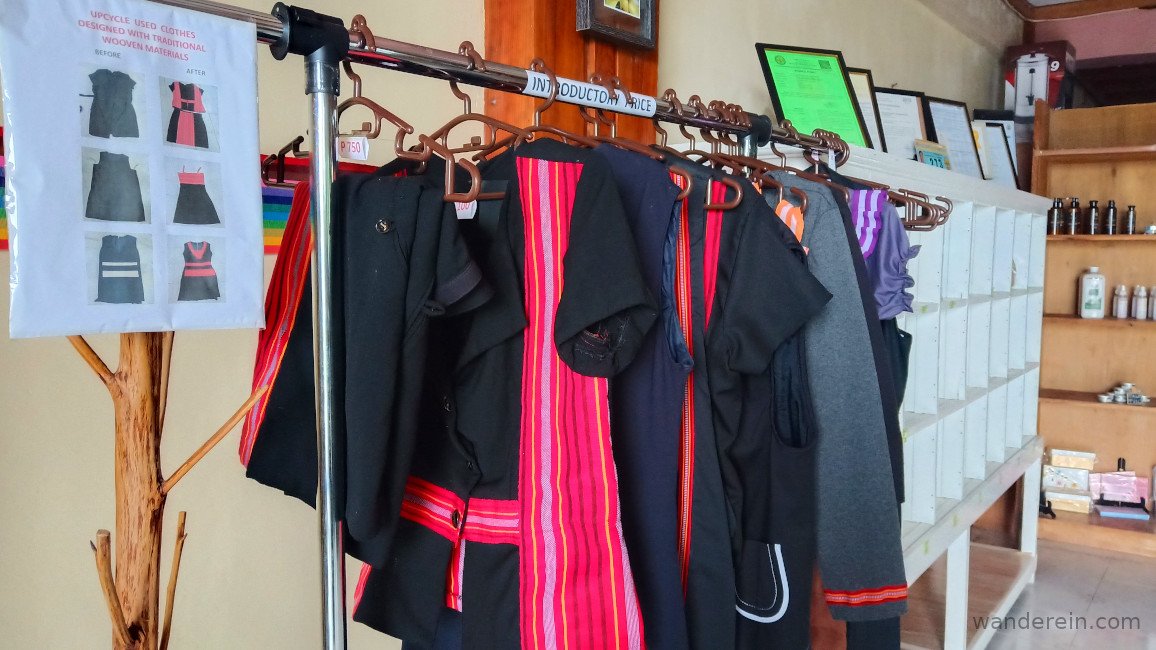 They also sell paintings at a discounted rate.
Side Trip at the Banaue Museum
House of Ekolife is situated right next to the Banaue museum so this is a good side trip if you have time. It's a privately owned museum and there's an entrance fee of Php50 (<USD 1). The museum's collections were from the late anthropologist Henry Otley Beyer.
Henry Otley Beyer played a significant role in the international discovery and preservation of the Ifugao culture. The Ifugao's are an indigenous tribe in the Cordillera mountains and we can still see some of their traditions alive up to this day.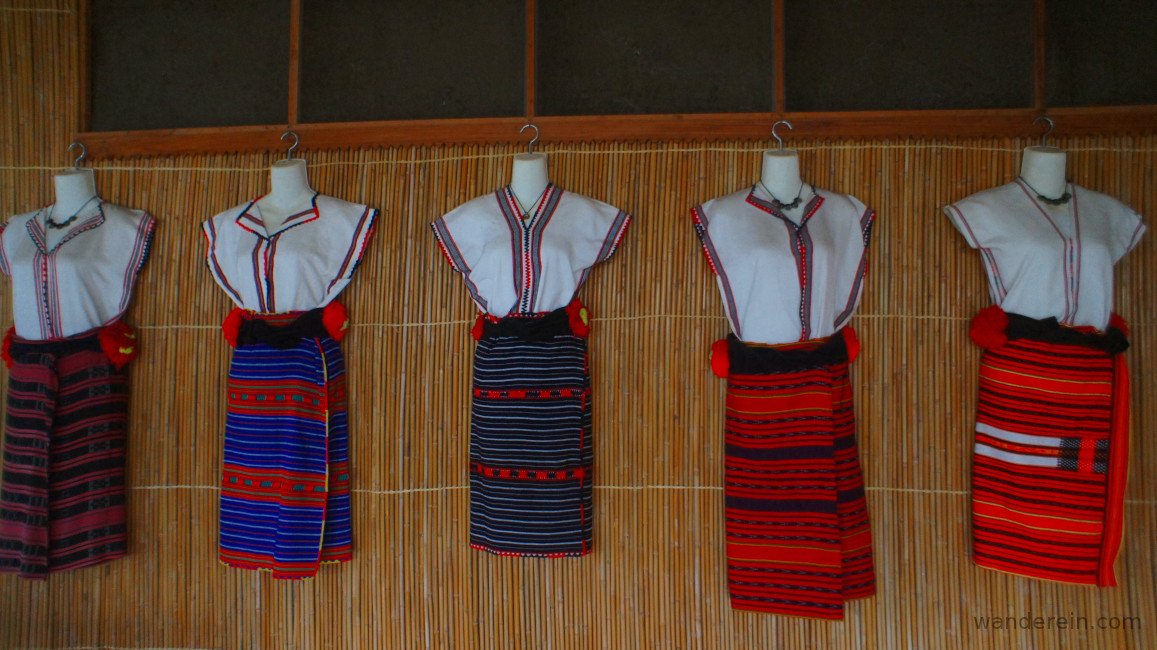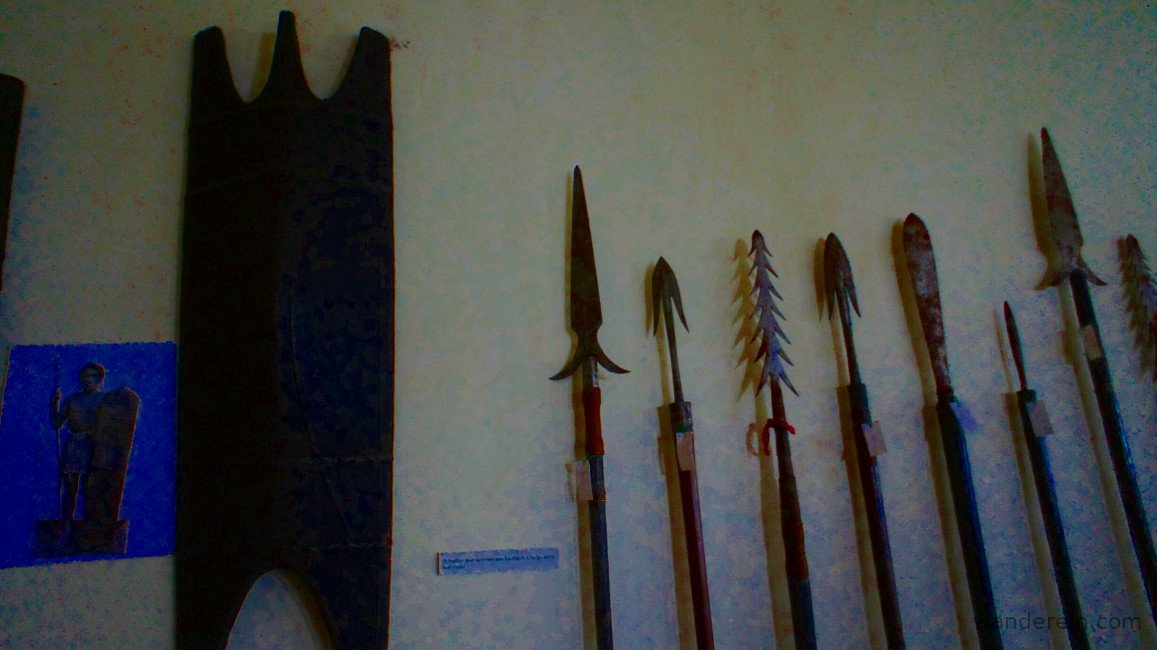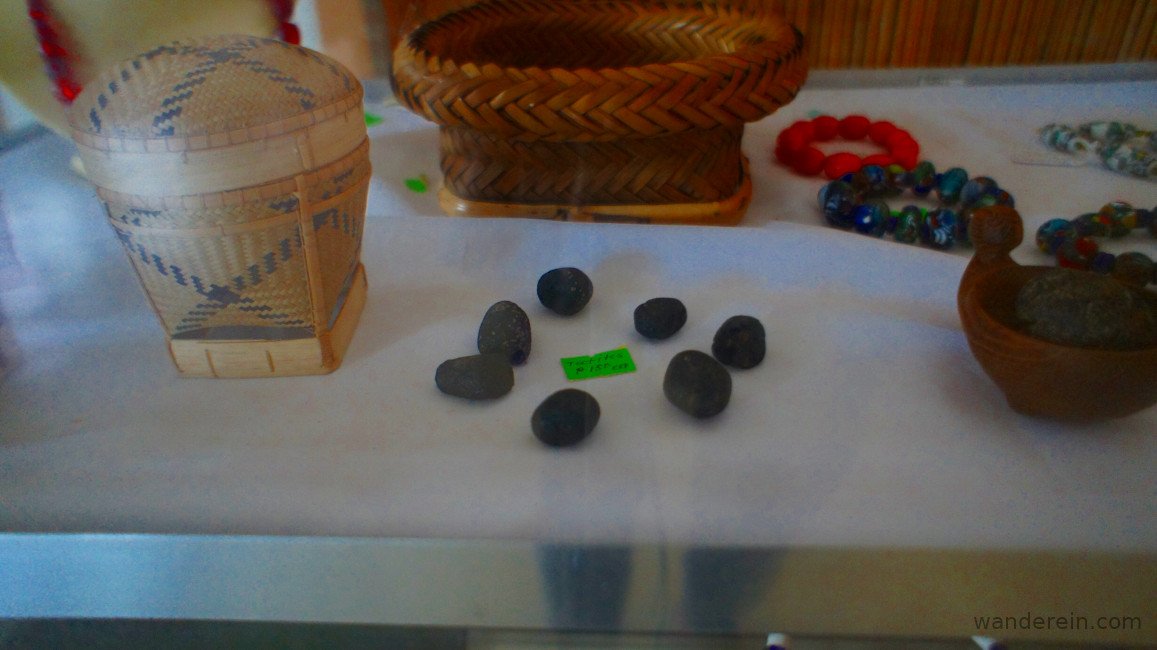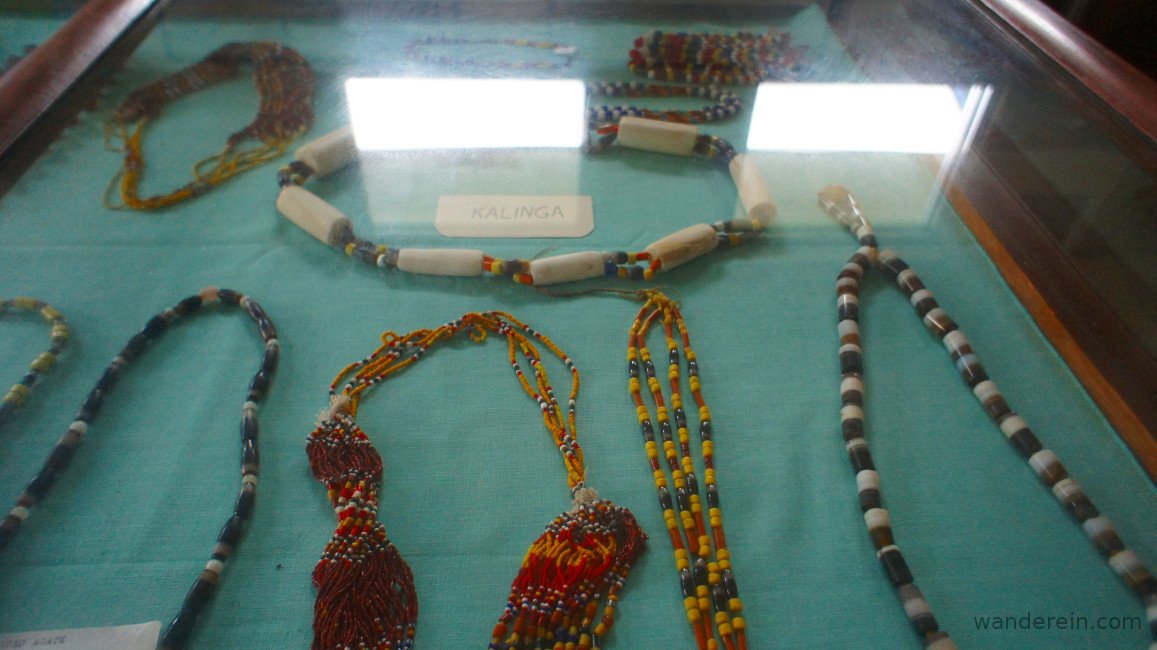 Here's a short video tour of House of Ekolife and Banaue Museum:
Note: This is also available in my personal website: https://wanderein.com/2019/12/11/house-of-ekolife-beyond-great-food-an-enterprise-for-the-philippines-modern-heroes/
PS. I made a booboo when I published this blog in Wordpress today, I forgot to untick the Publish to Steempress button! I was intending to post this in TravelFeed as it is a travel blog so I had to edit the tag but it wouldn't let me update the post unless I delete a lot of html tags. So I had to delete the entire body of the post and edit everything in TravelFeed. Sorry for this mistake!
And to make it worse, this update posted a duplicate post so I will just update the other post with something else.