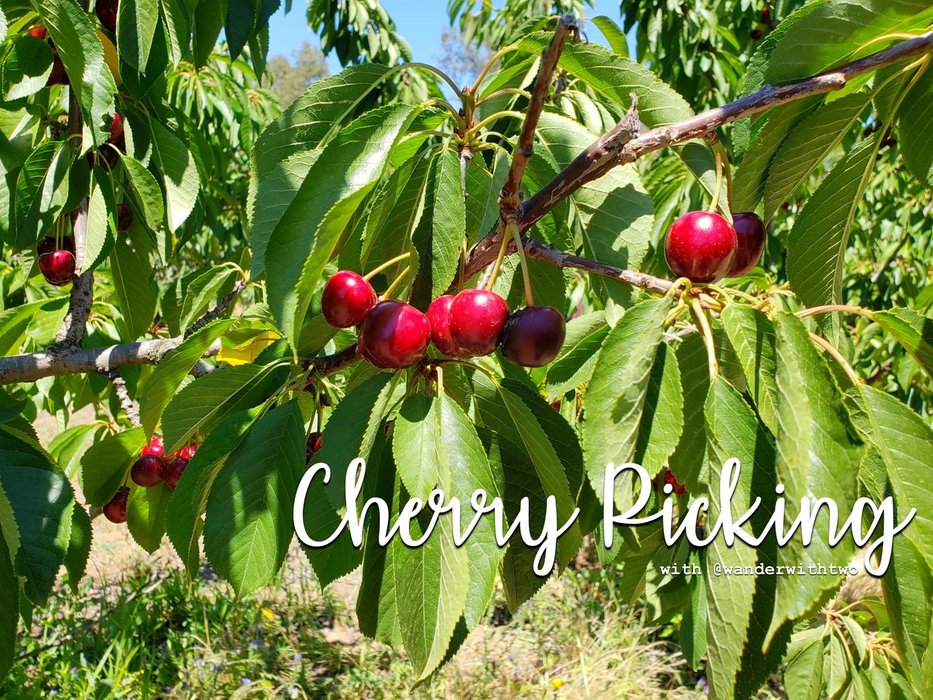 December is the peak cherry season in New South Wales, Australia. It is the best time to harvest big, red and sweet cherries. You usually see them sold at the supermarket around this time as well.
Just before Christmas, Big A had suggested that we should go to a cherry farm to pick some fresh cherries as he hasn't done that before and it would be a great experience and some great fun. Who would've expected that our cherry farm date would have turned into an outing with so many of our friends and family instead?! We ended up with a group of 12 people!
We woke up between 5-5:30AM in the morning and left around 6AM for the cherry farm called Allambie, located in a suburb called Wombat. It is a 4 hour drive from Sydney so getting up that early was definitely necessary. With a few pit stops on the way, we arrived at the cherry farm around 10:30AM and were welcomed by the owner of the farm.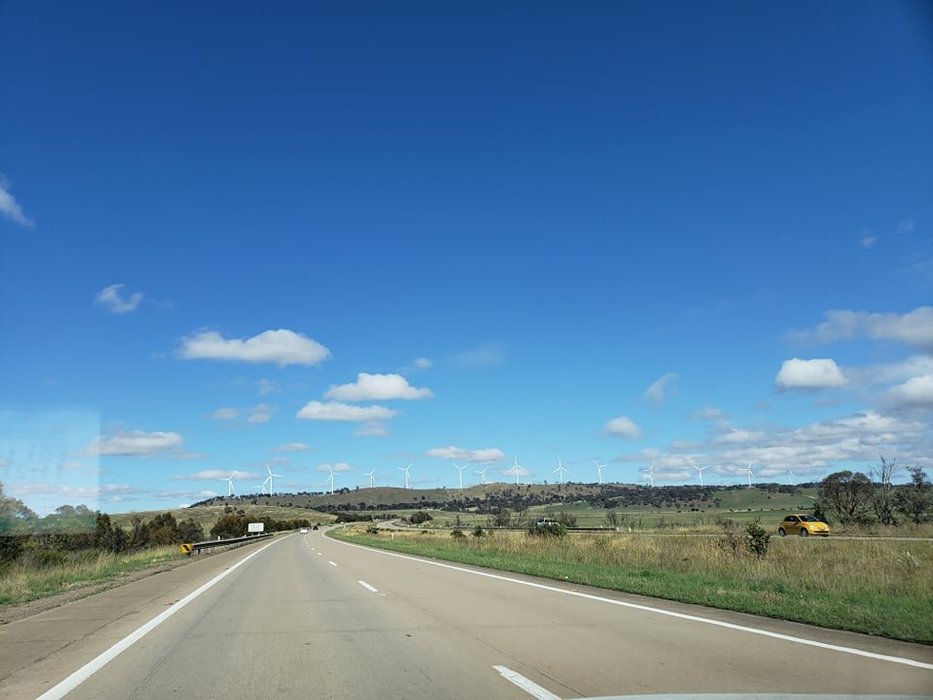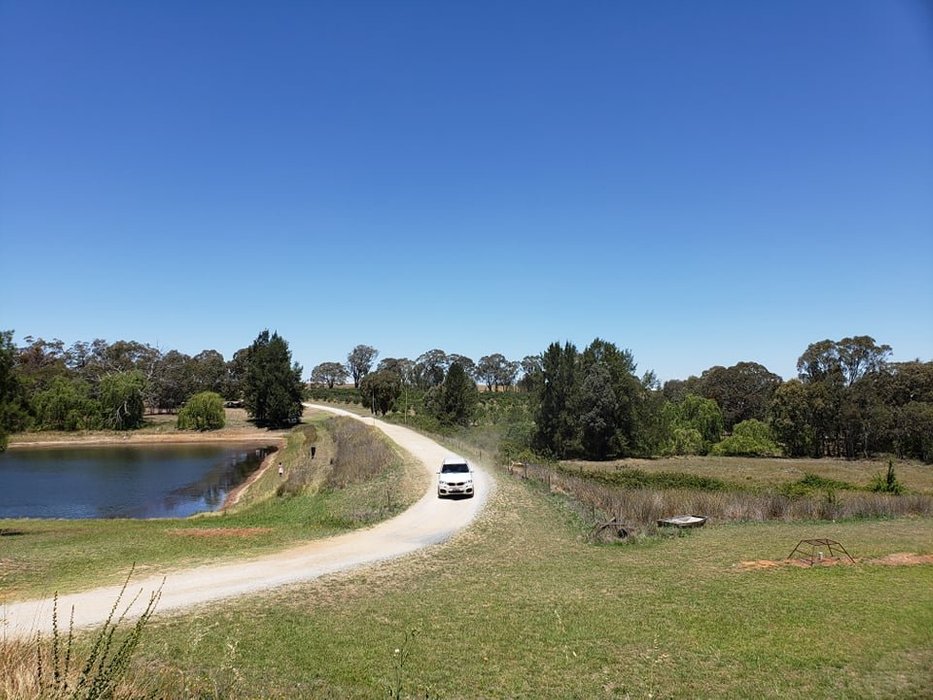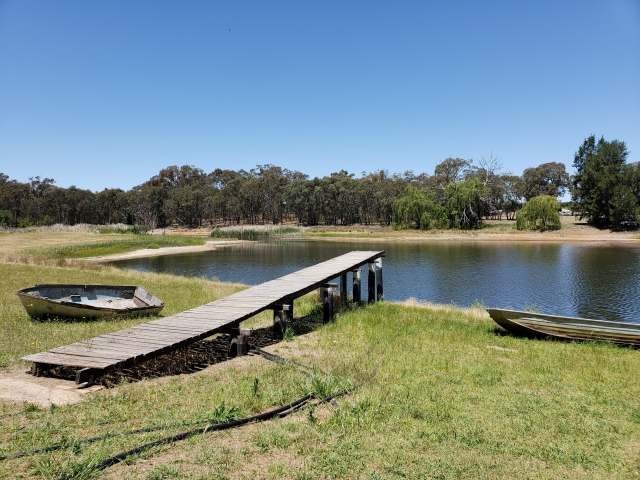 He gathered our group at the reception of the farm and taught us how to pick cherries without hurting the buds where the cherries of the next season will be growing from. He has had over 20 years of experience farming these cherries. He also had written on the wall the many types of cherries available at his farm and a rough map of his farm to point out which location had the biggest cherries growing.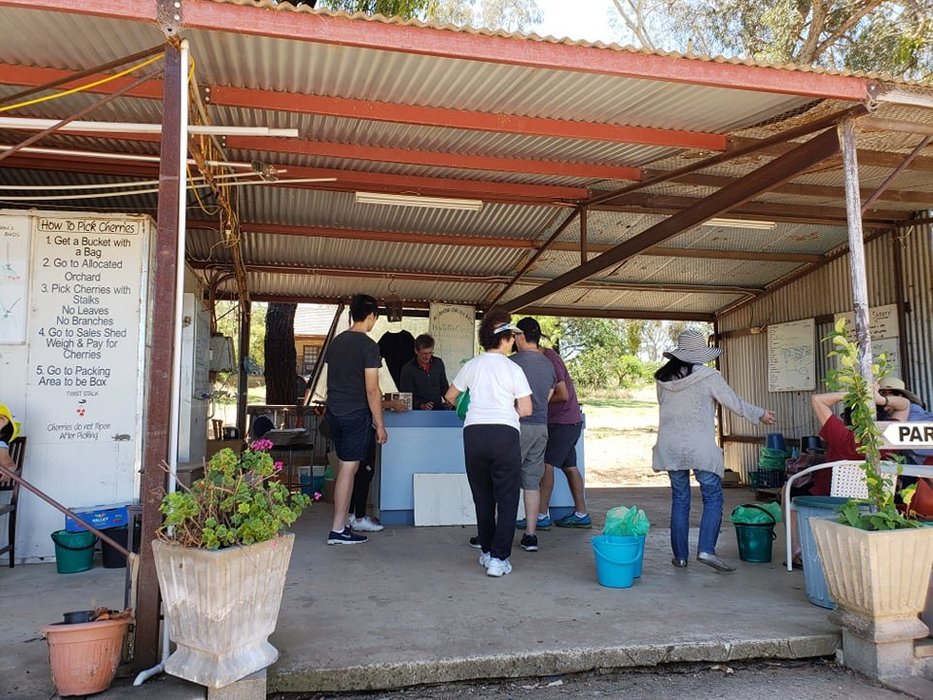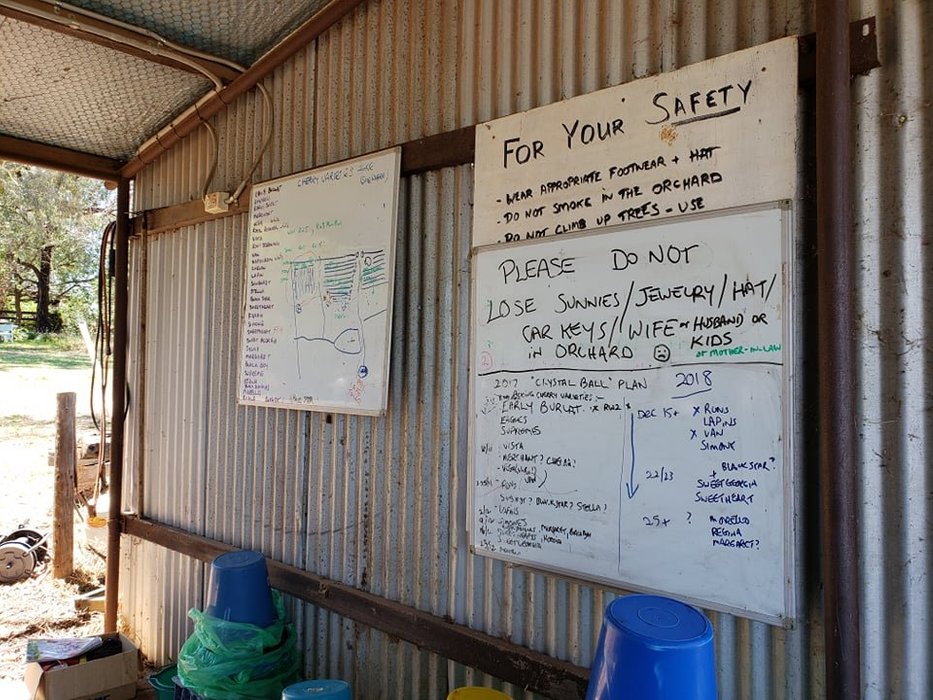 Handing us our buckets (each bucket can hold up to 5KGs), he let us off into his cherry farm where we began picking the cherries. Of course, we were allowed to eat while we picked as well which was a bonus!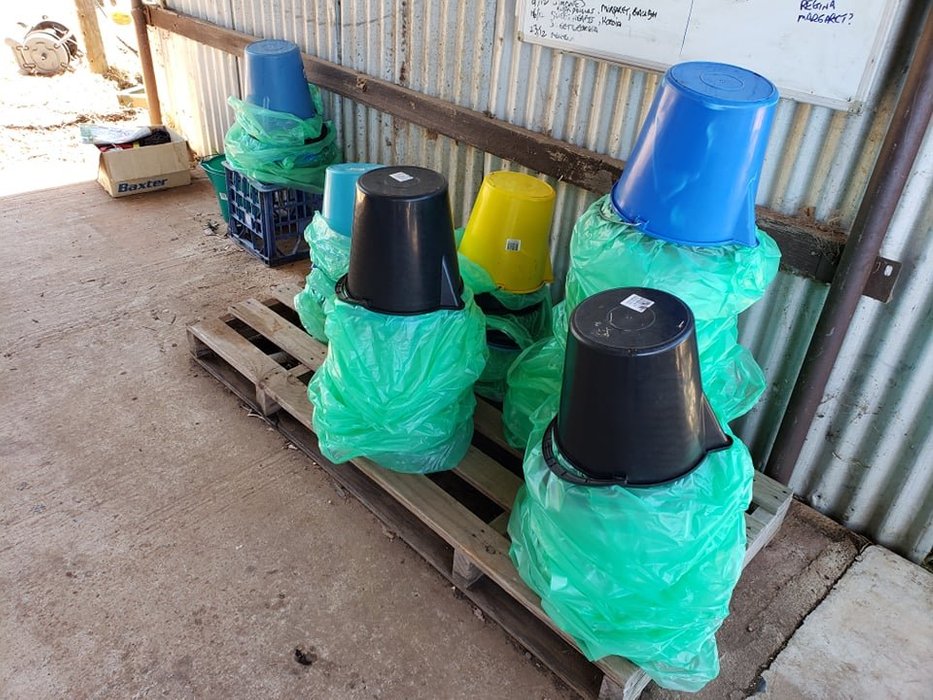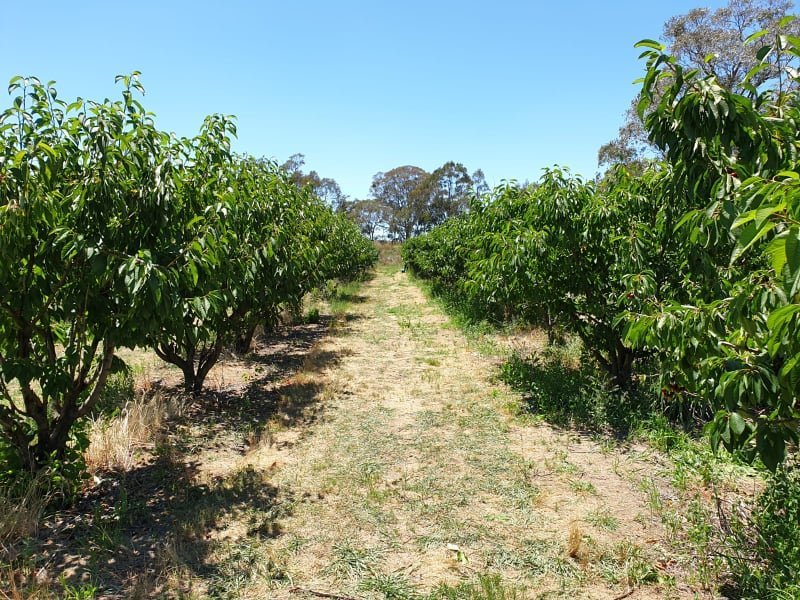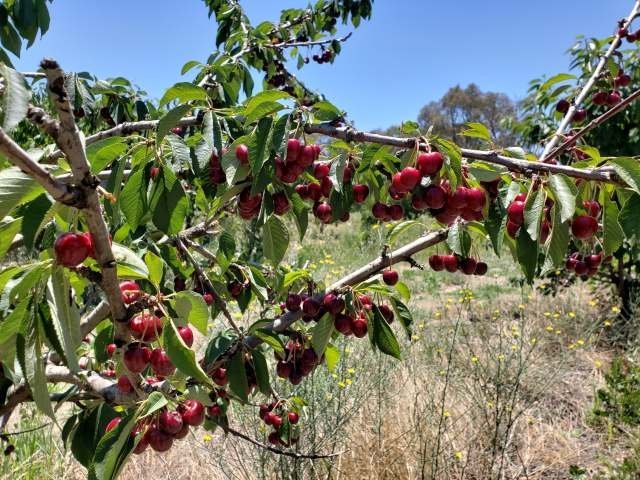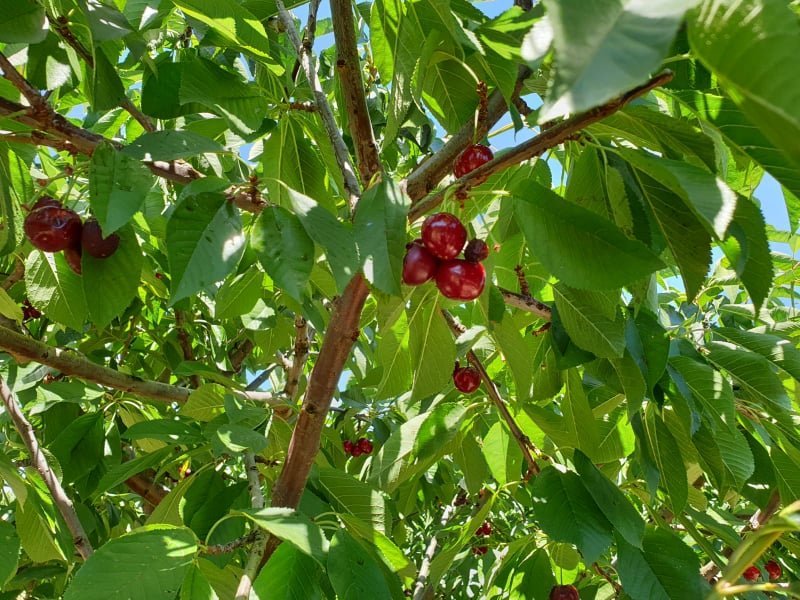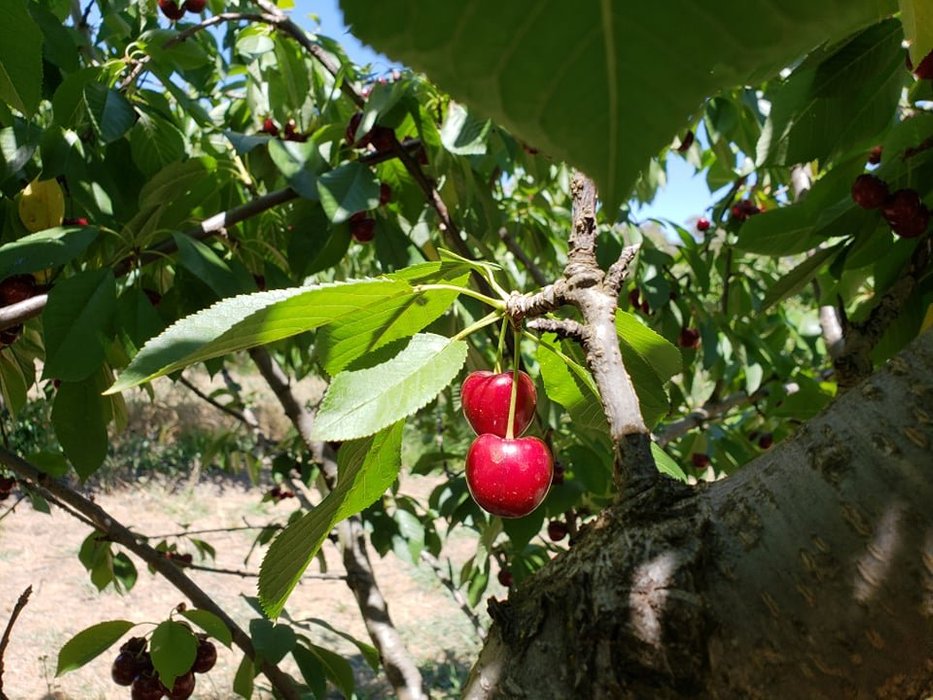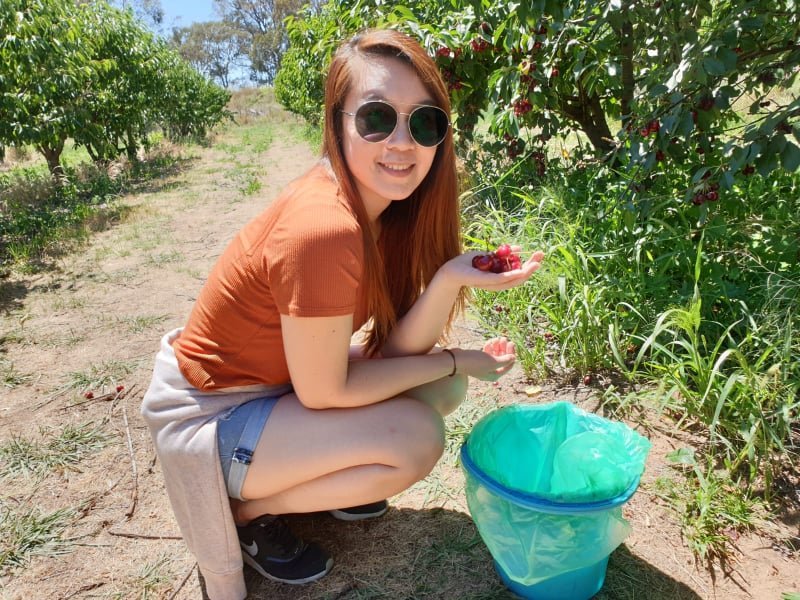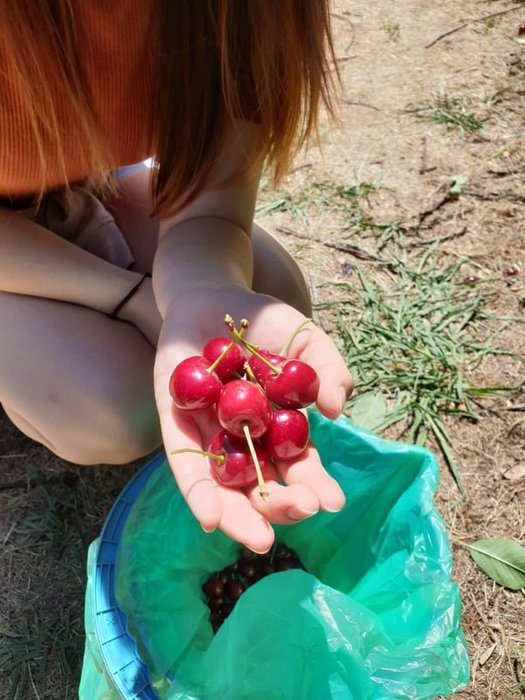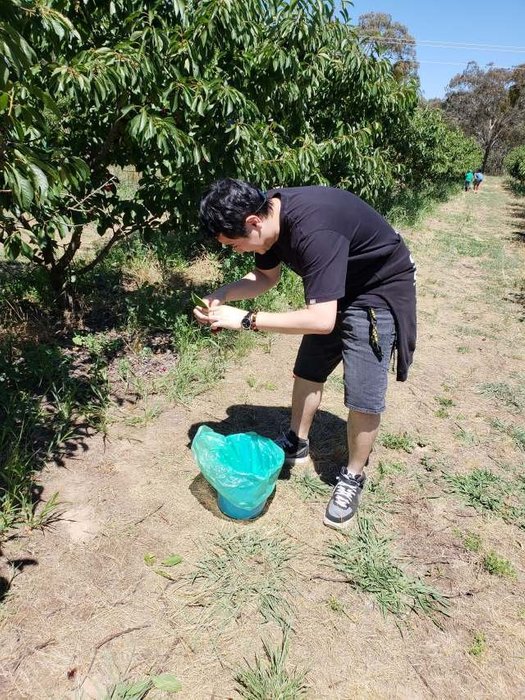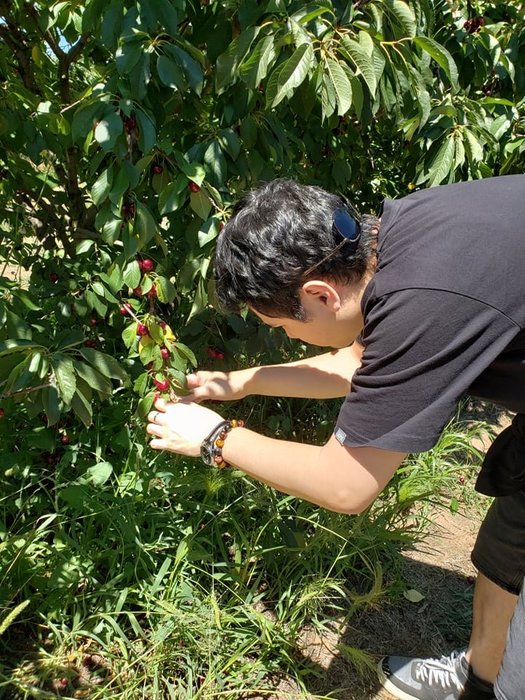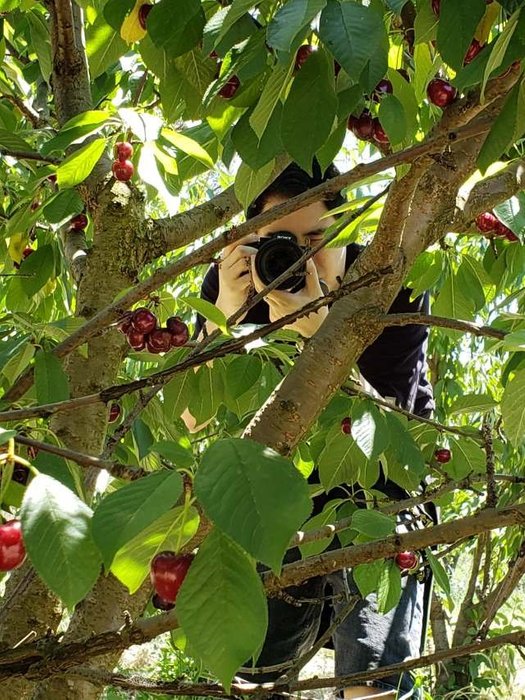 After picking our cherries, we returned to the reception where our cherries were weighed, packed and our payment collected. This place charges $7.50 per kilo. No entry fee is required!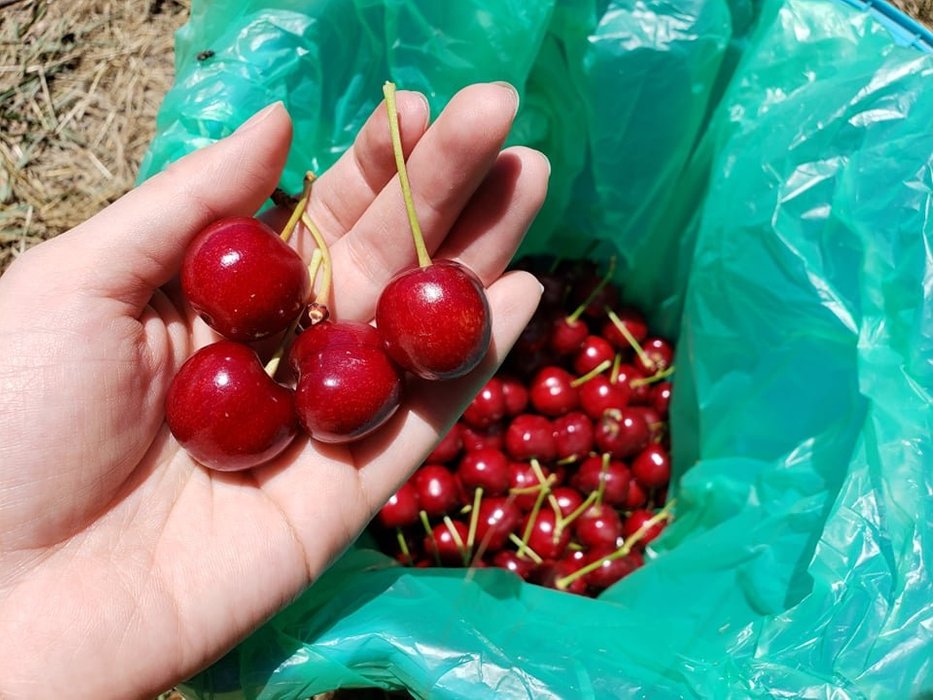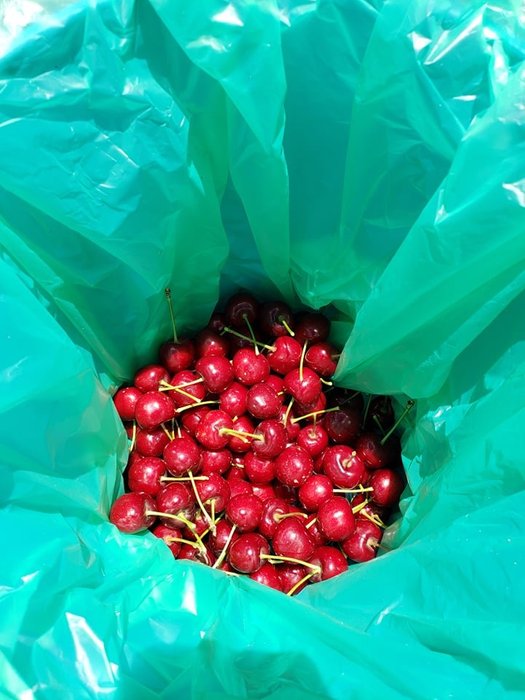 It's advisable to keep the stems of the cherries on as it will last up to 3 weeks. Picking it without the stem, the cherries will probably last a couple of days only.
The area has good shady areas under the trees where we enjoyed a little picnic. We also visited the cafe at the farm for coffee/tea and tried their cherry pie which turned out to be really delicious! The cafe sells cherry jam and sauce and also had a piano for free play if you were talented in that area.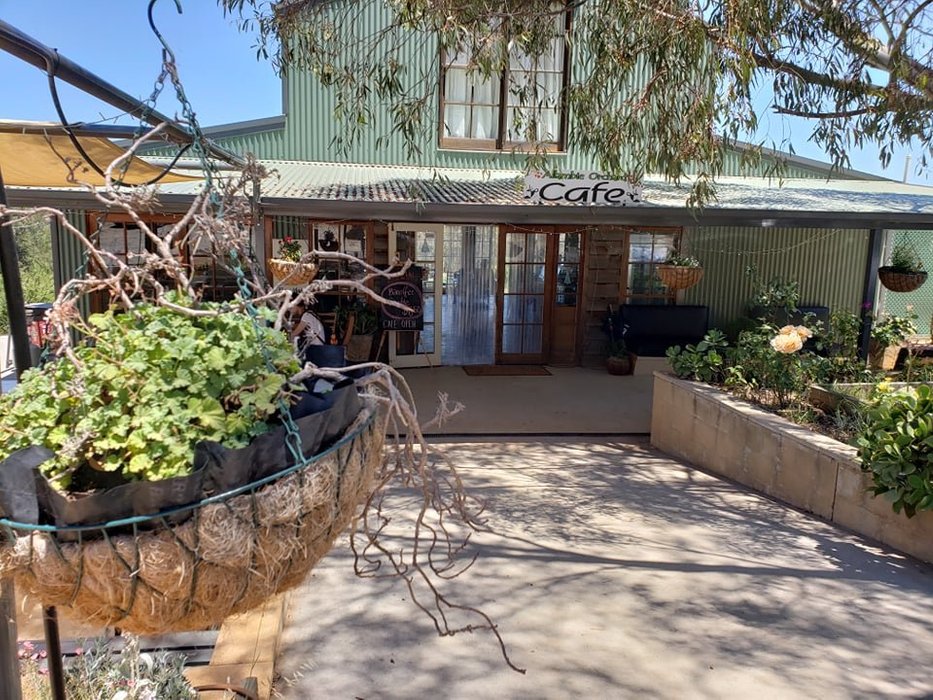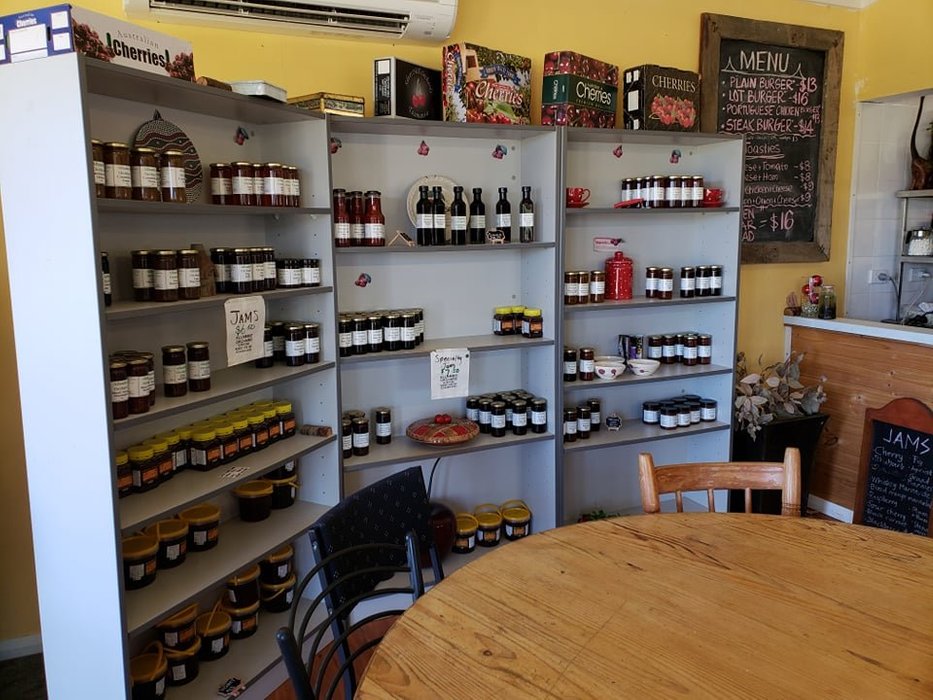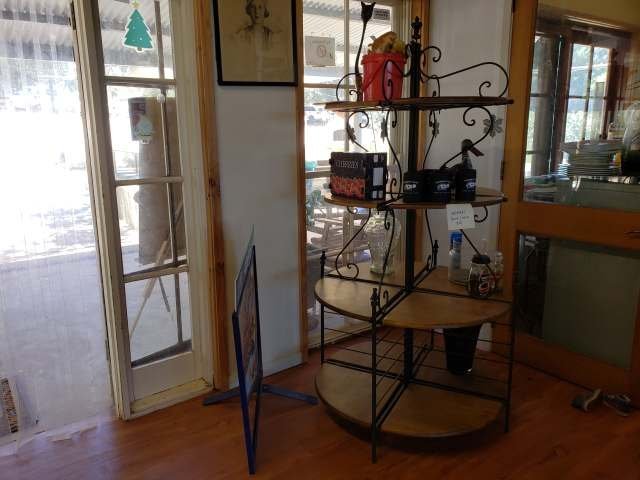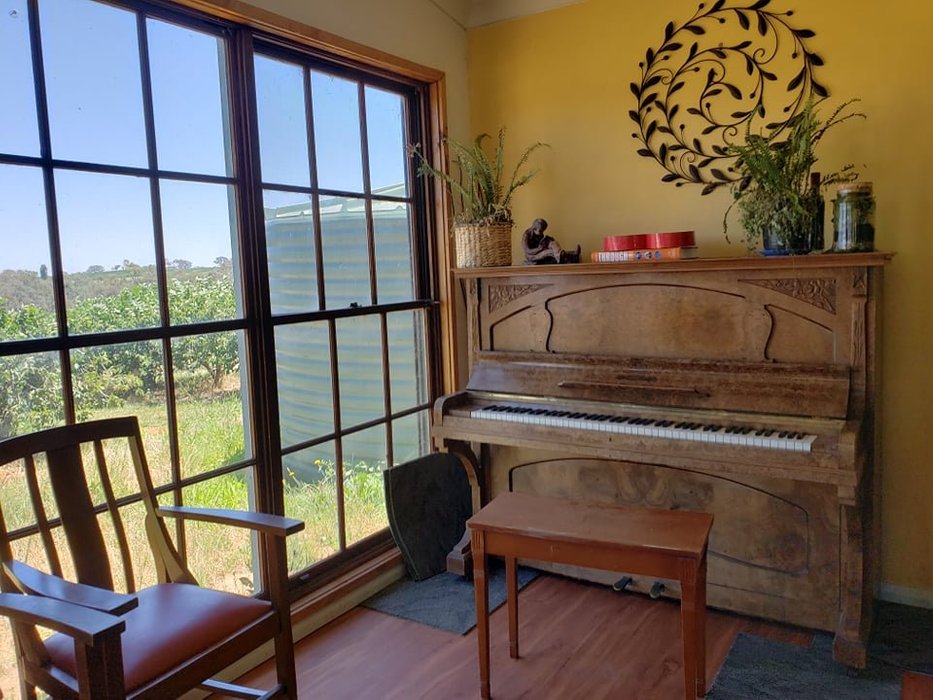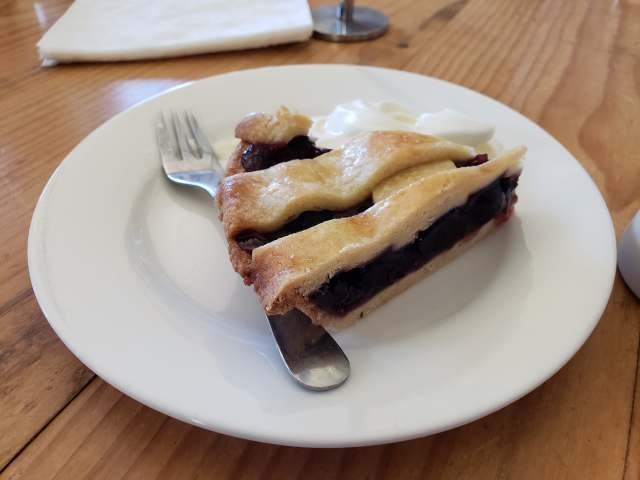 Despite being a very long drive away from Sydney, it was bearable as we went as a group and were able to rotate drivers. It was definitely a great experience and lots of fun spent with our loved ones!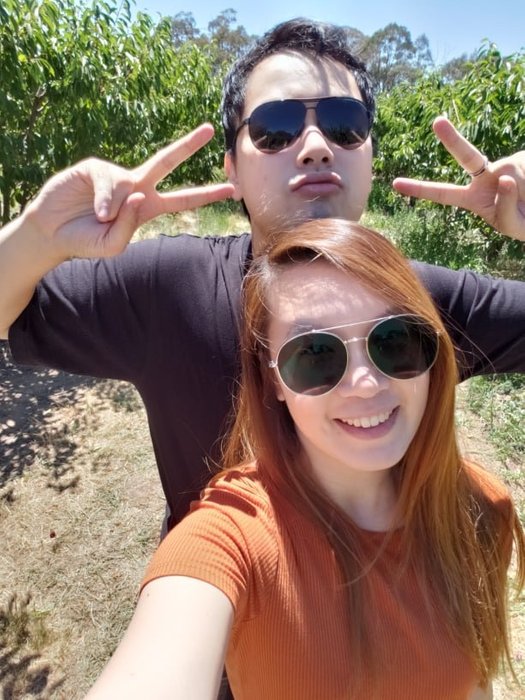 ---
Posted from my blog with SteemPress : https://wanderwithtwo.net/2019/01/03/wander-with-us-to-cherry-picking-allambie-in-wombat-nsw-australia/
---