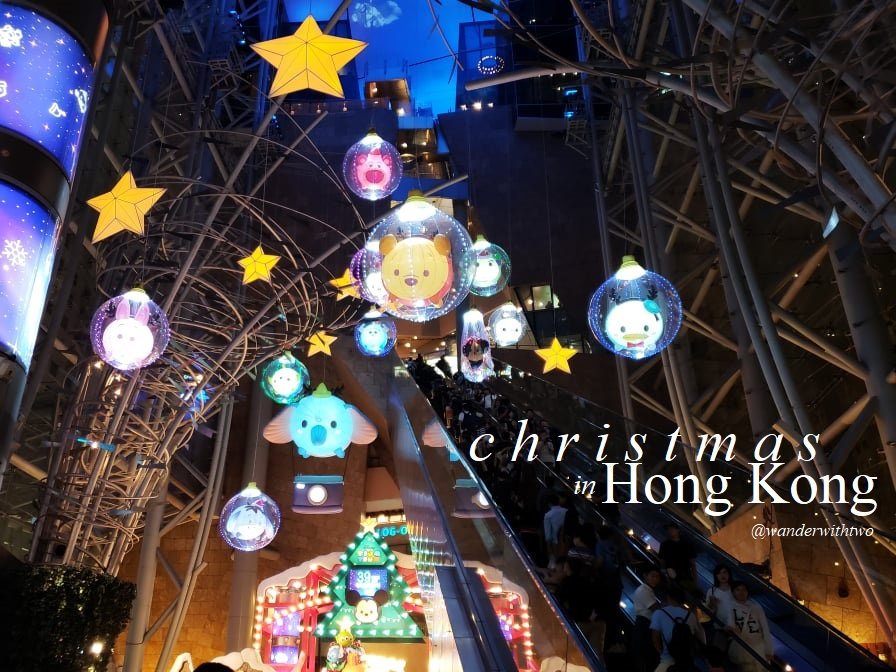 'Tis the season! 🎄
Only 20 days until Christmas! It's our most enjoyed festive time as it means it's h-o-l-i-d-a-y time! Semi-holiday for us anyway as we (wanderwithtwo) have between 1 - 2 weeks off work during this time and most our time is spent with beloved family and friends whilst we feast, feast and feast! ... and the occasional bargain shopping in between as the end of year sales happen on Boxing Day onwards.
We were lucky to have come across the early Chirstmas decorations while we were in Hong Kong! There's ALWAYS really, really cute decorations up in Hong Kong shopping centres. The themes are usually of some of Hong Kong's favourite cartoons. We've previously come a cross some like Hello Kitty, Snoopy and Keroppi. This time we came across the Christmas-themed Disney Tsum Tsum in the Langham Place shopping mall.
It's called the Tsum Tsum Christmas Market as they sell a few merchandises such as kicthenware, homeware, toys and many little and cute collectables. There was a HUGE crowd earlier in the night so we took photos from outside and walked off to do some shopping instead. However, it was too cute to resist and a shame to not walk through so we braved the crowds near the time when the shops were closing and there were 'less' people.













Whoops, Minnie Mouse looks a bit depressed in the last picture - if you can spot her.
A lot of bright colours, pretty lights and cute baubles hanging from the ceiling too! If you're ever in Hong Kong, these Tsum Tsums will be around until I think the 1st of January 2019 and it doesn't cost a cent to walk through so do check it out!

Steemit | Instagram
---
Posted from my blog with SteemPress : https://wanderwithtwo.net/2018/12/05/wander-with-us-to-christmas-time-in-hong-kong/
---