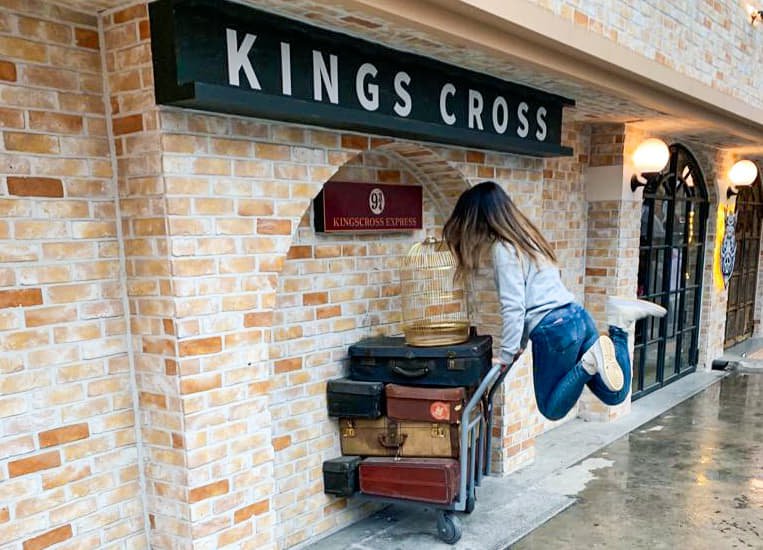 Ever dreamt of wanting to be like Harry Potter and leave the muggle world for something magical and amazing? Yeah, that's usually us everyday when we think about travelling.
We recently went on a holiday with some friends and family. First destination was Seoul in South Korea! This was not our first time in Seoul however there are soooo many things to do and see and it's impossible to do it all in a single trip. Not to mention, Korea has A LOT of cafes worth visiting! It's not always about the food but about the themes, the decorations and layout which gives each place it's unique vibe and atmosphere.
During our trip, we went to the Harry Potter Cafe in Hongdae. Hongdae is a trendy and youthful area of Seoul which is close to a number of universities. You'll find this place buzzing with youths as this place is a popular hangout spot with cafes, restaurants, fashion boutiques, street vendors, pubs/bars, clubs and entertainment zones like gaming arcades or karaoke. It's really got the whole lot!
Back to the Harry Potter Cafe - this cafe boasts a crazy 5 floors! One of the floors being a pub which we just took a quick peek into but no photos. When you first see the cafe from the streets, you can't help but notice photo spot to travel from nine and three quarters platform of Kingscross Station into the wizardry world.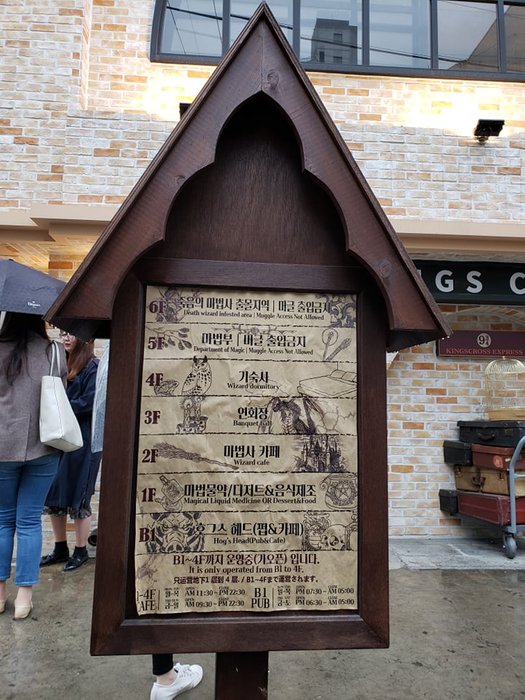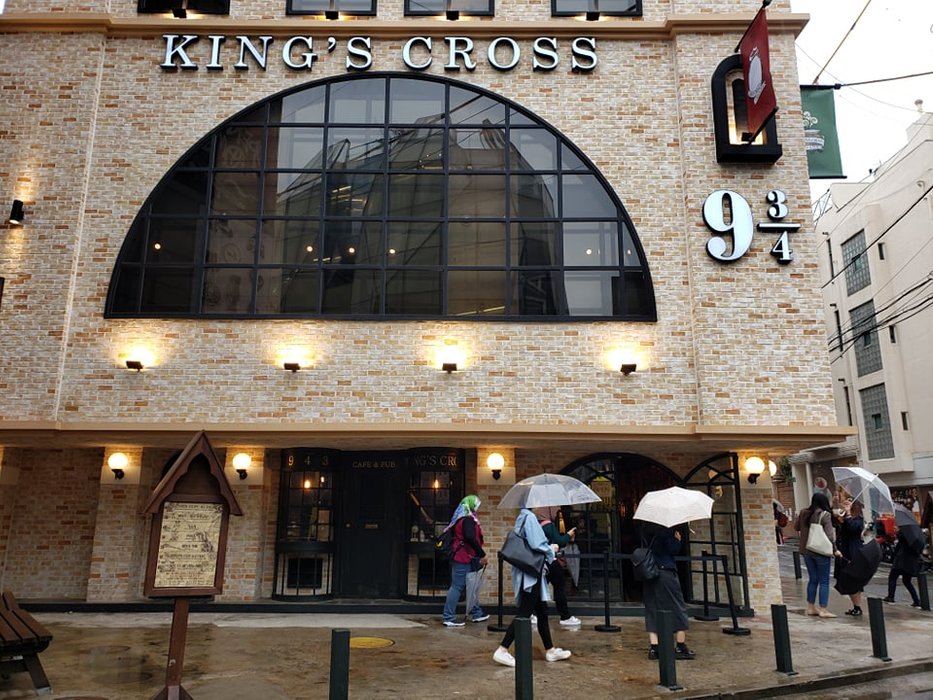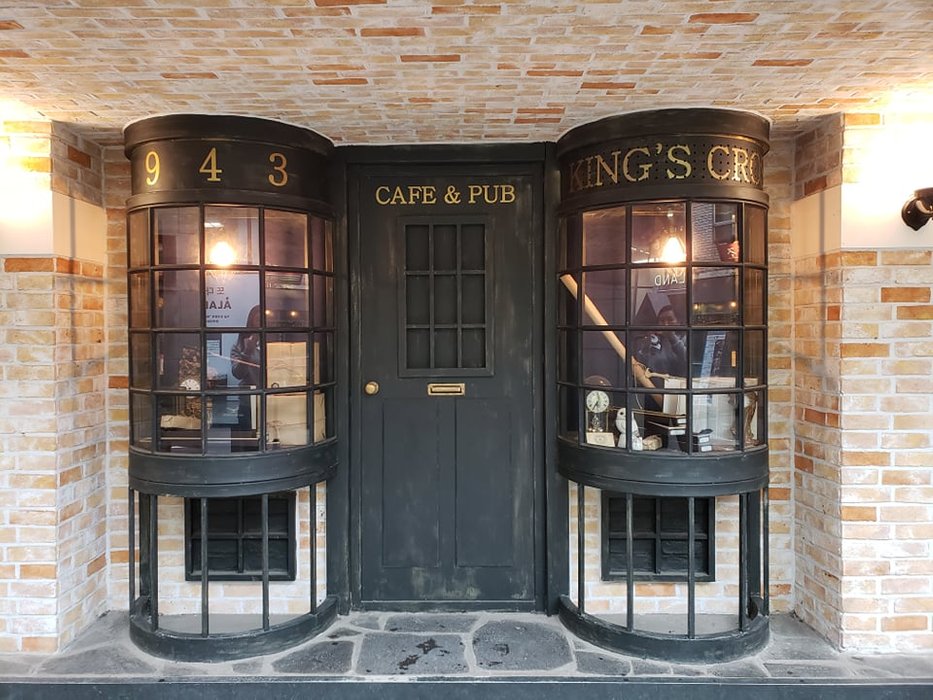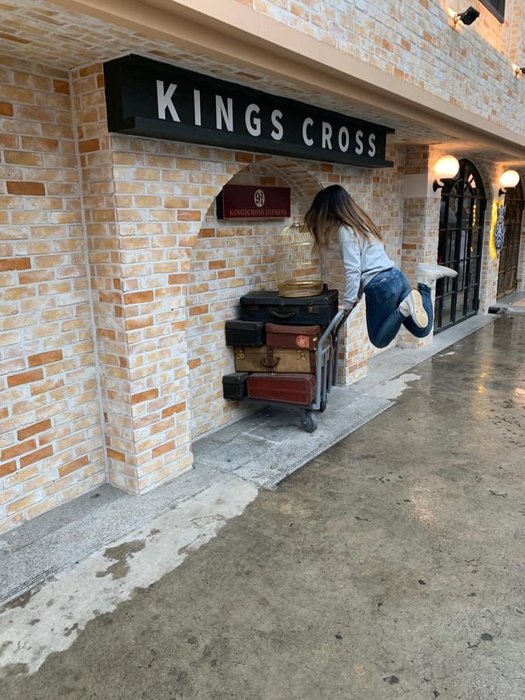 Mandatory photo which shows all sorts of excitement that cannot be contained.

When you first walk in the front door of the cafe, you'll be welcomed by boxes of wands to your right along with some interesting decor on the stairs and behind the stairs.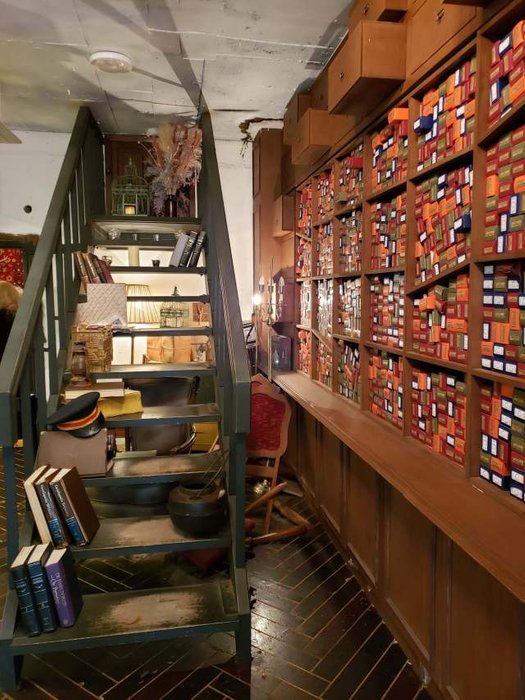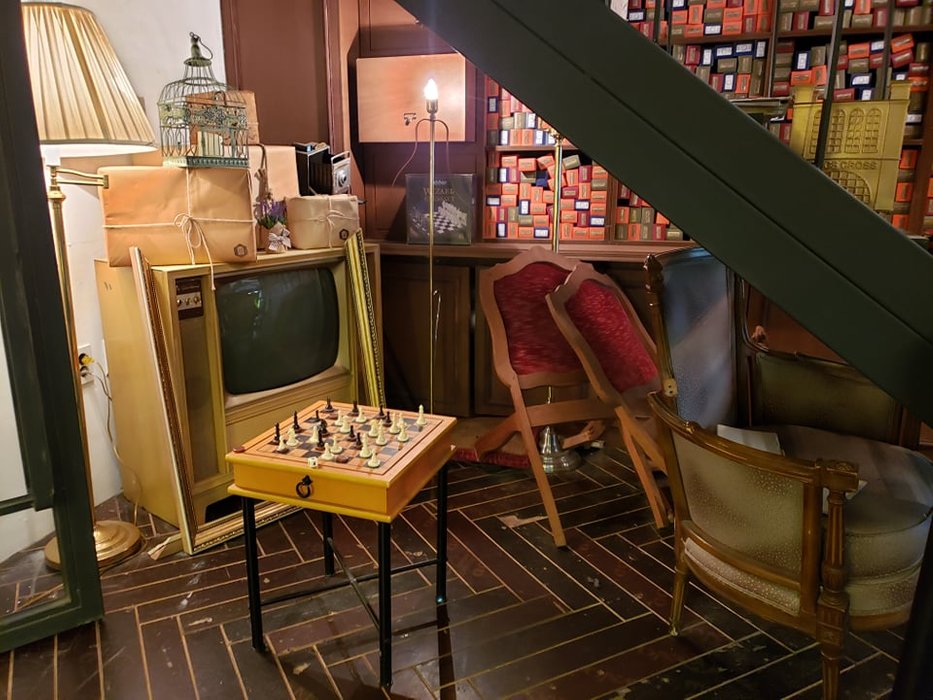 To continue upstairs to view the rest of the cafe, everyone must order at least 1 item from the menu. Easily done as their cakes looked pretty delicious.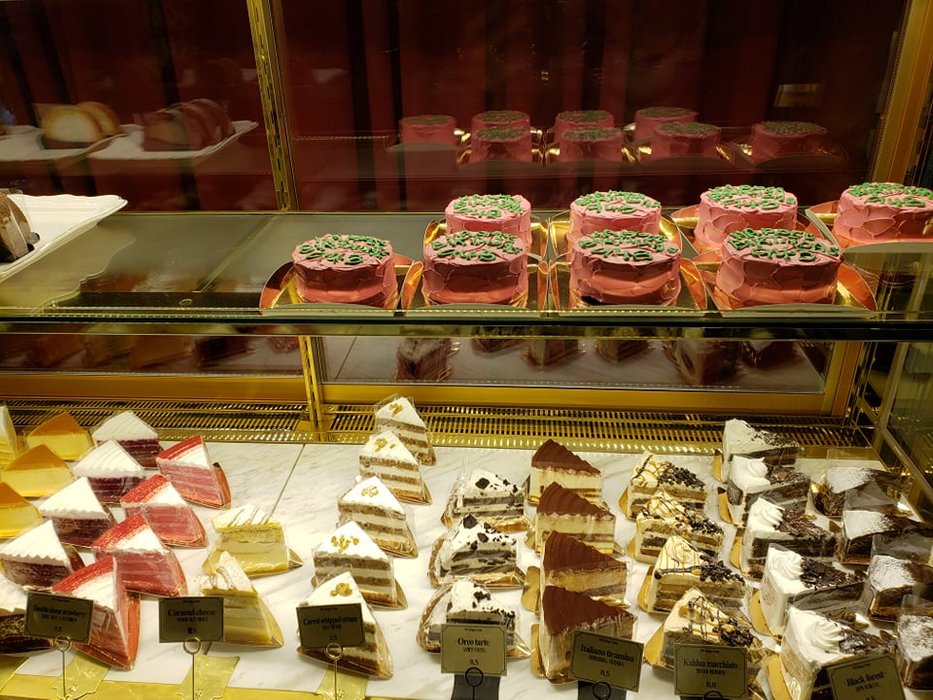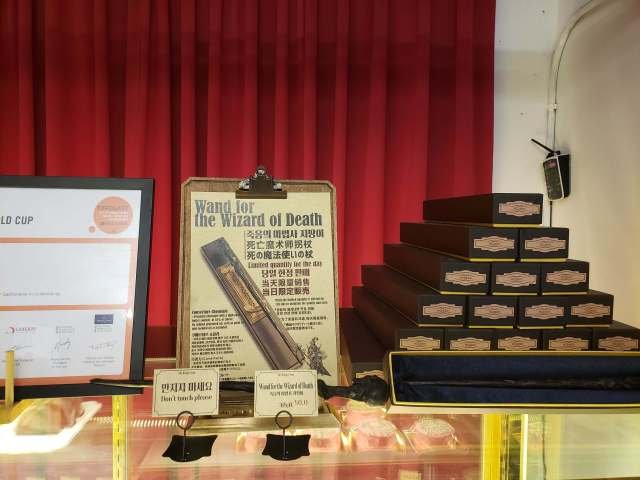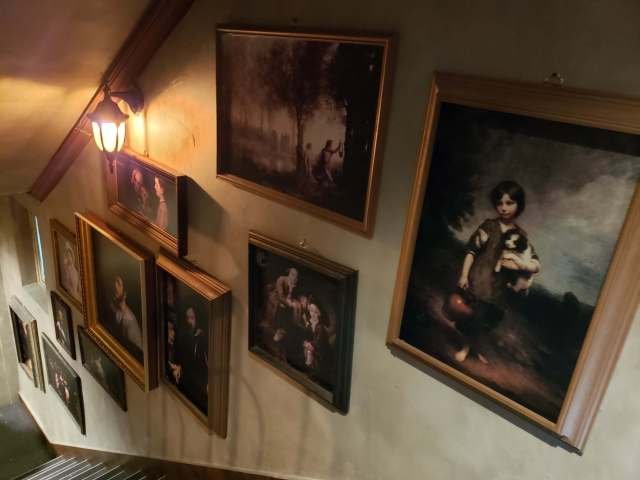 Portraits all along the stairway through each level. If only they were moving ones like in the movie~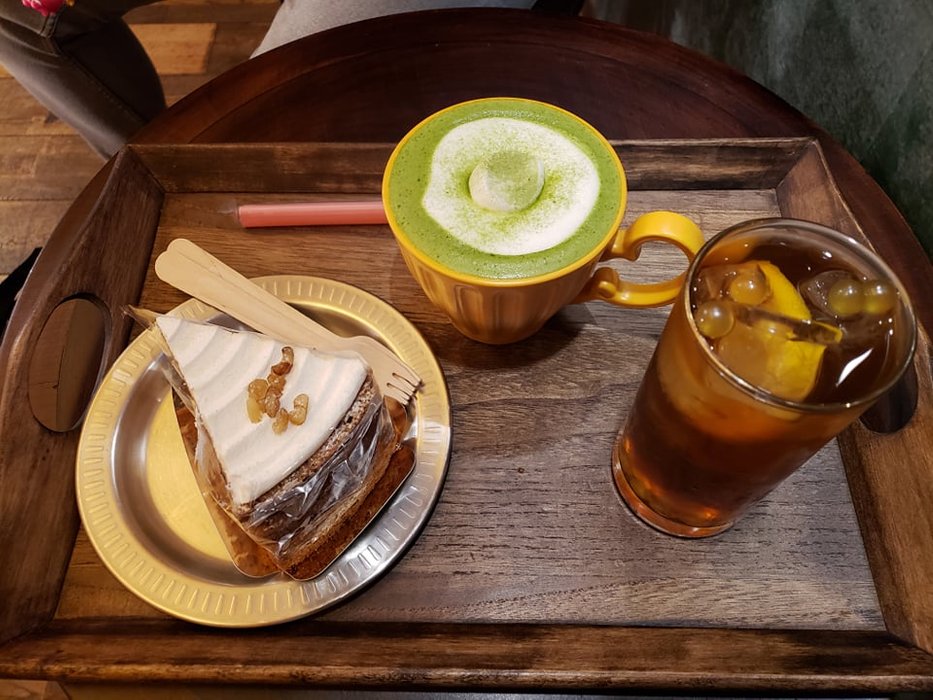 We ordered a green tea latte, peach iced tea and a carrot cake.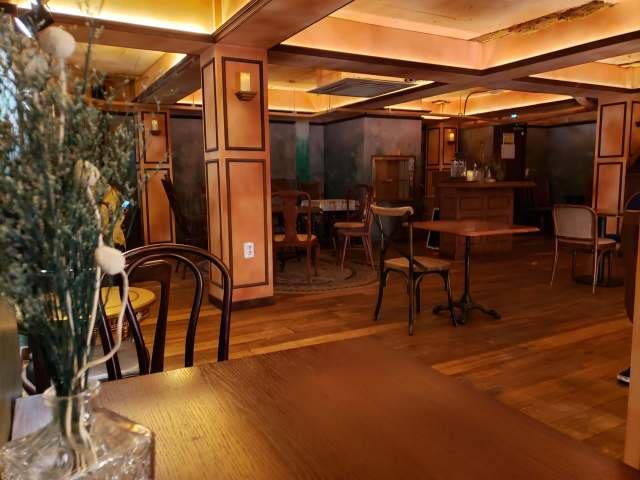 Seating on 1st floor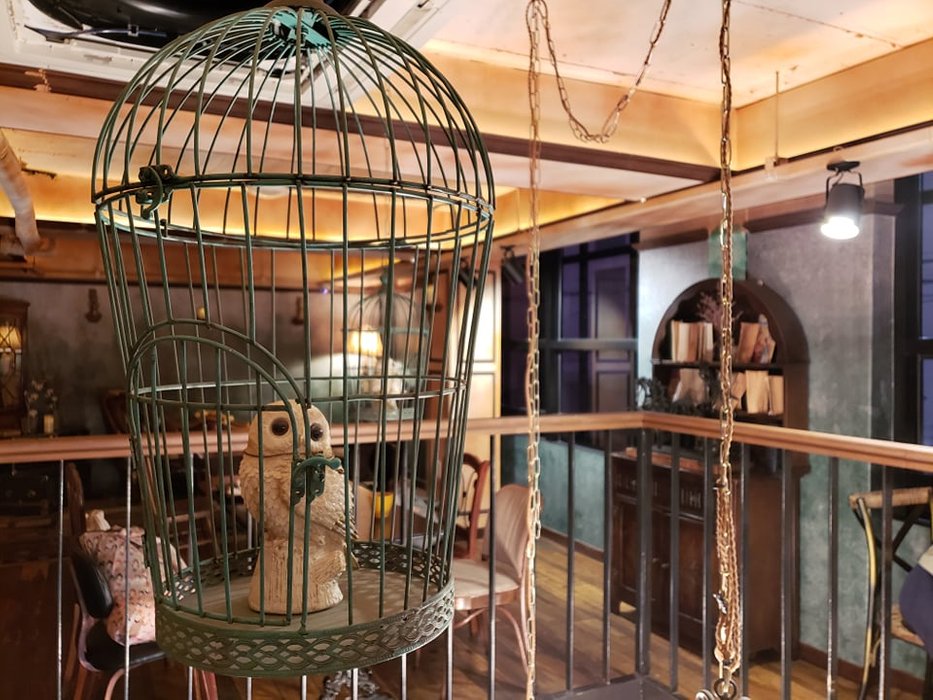 Hedwig, is that you?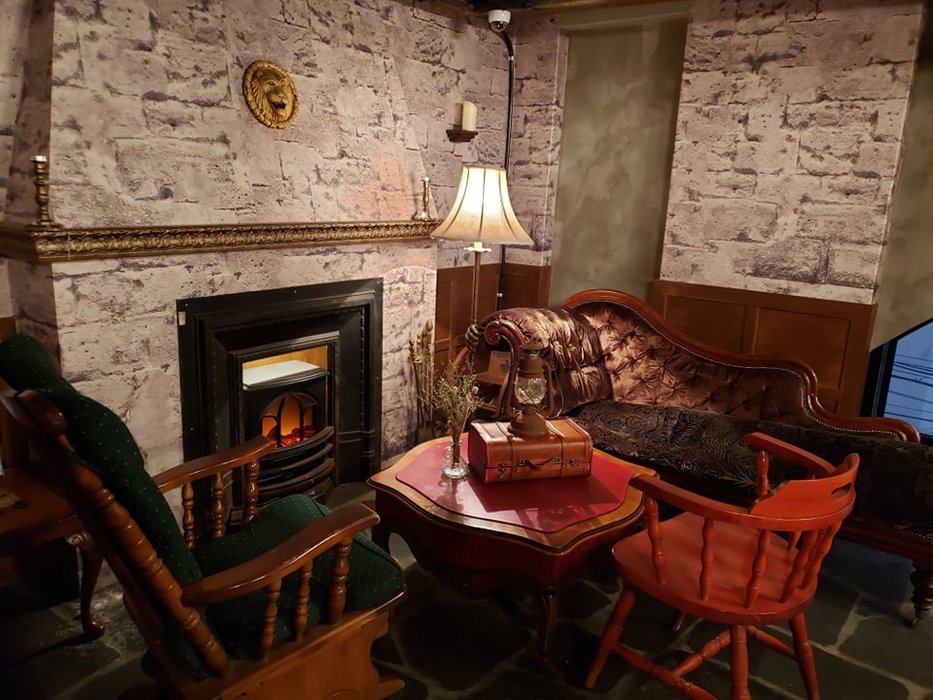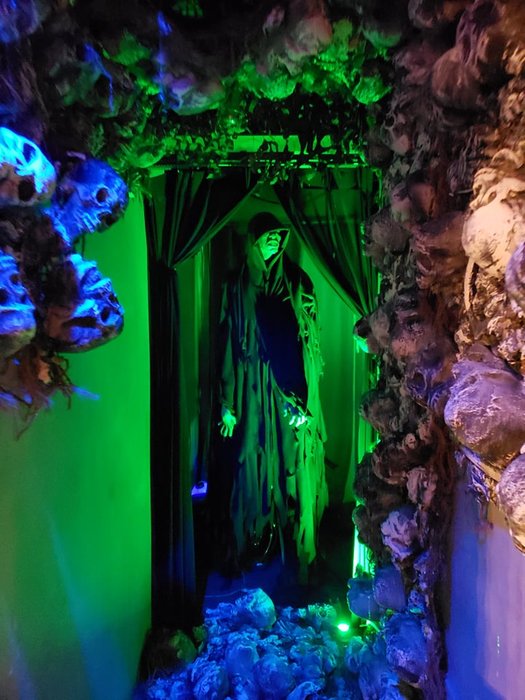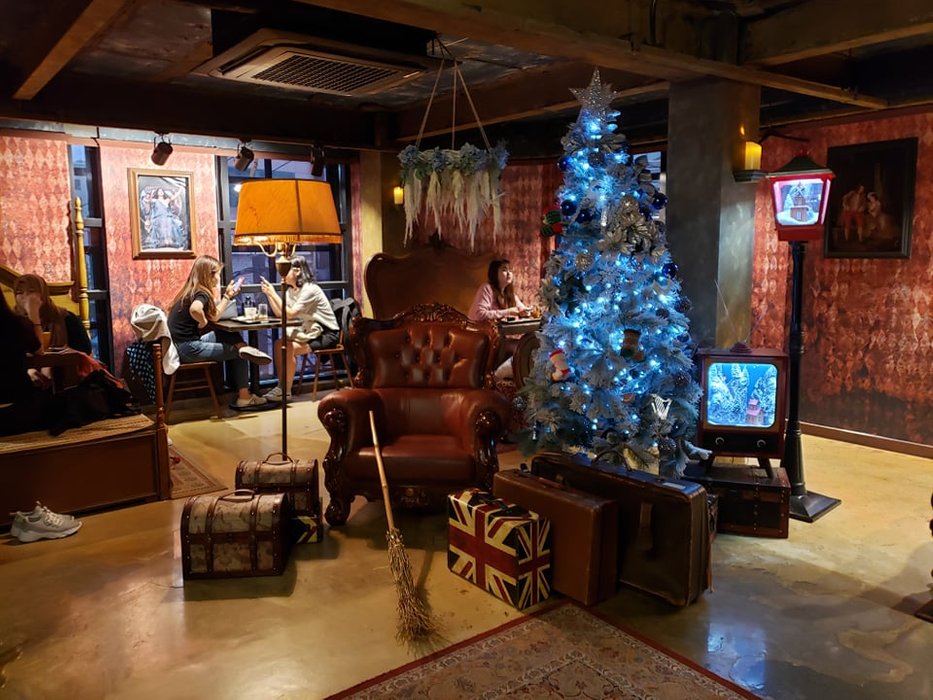 This floor was probably the best for photos as they provide you with the Hogwarts robes and scarves of all 4 houses and you can dress up and take photos. They also have props like wands and broomstick too!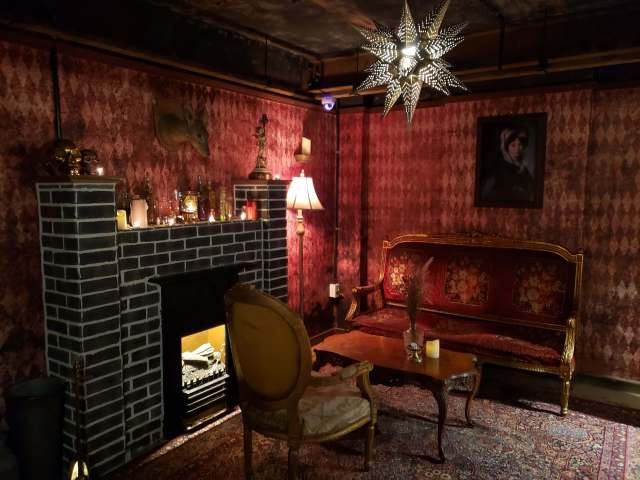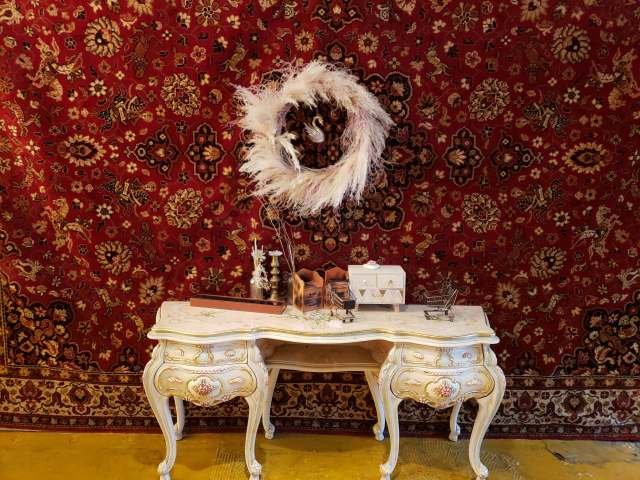 As you can see, it's not completely related to Harry Potter but also the wizardry world. It was definitely a fun visit as we are into these unusual things. If you're a Harry Potter fan or just looking for a place to rest your feet after a long walk around Hongdae, be sure to check it out!







Steemit | Instagram
---
Posted from my blog with SteemPress : https://wanderwithtwo.net/2019/05/16/wander-with-us-to-harry-potter-cafe-hongdae-south-korea/
---