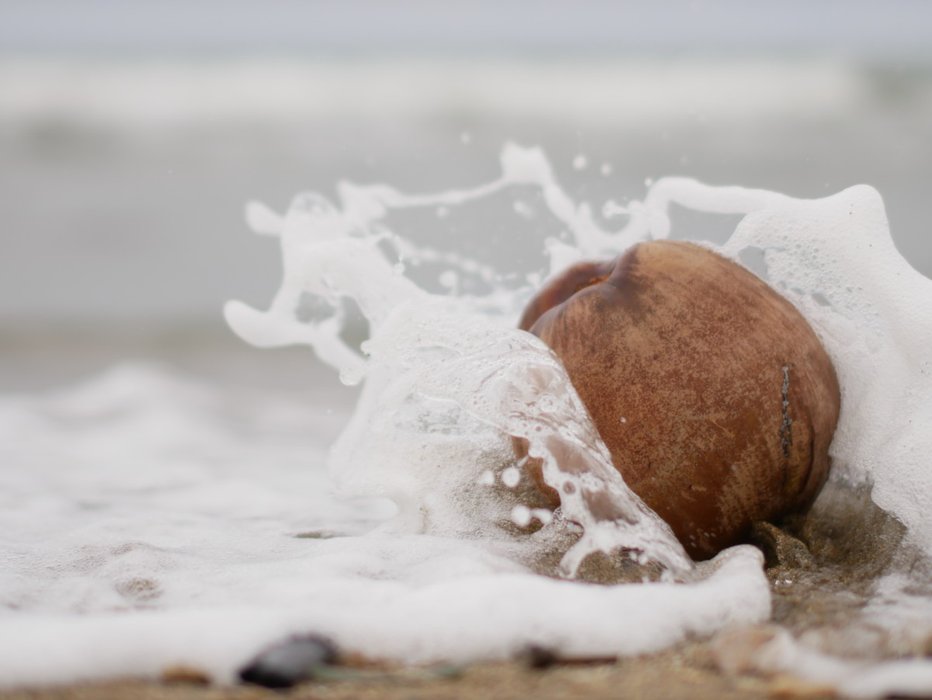 Welcome back to a brand new series of our travel here in the Philippines. A series where I will take you with me to visit popular sites, discover places and learn more about our culture. In this new series we will be going on a road trip to explore the Bicol Region. A region popularly known for an active volcano, spicy food, Spanish Churches, natural parks, ruins and a few other surprises. So get ready to take this long drive with me on this first part of our adventure.
The Long and Winding Road to Bicol

To give you an idea, Bicol region in located on the eastern part of the Philippines. It is composed of six provinces called Albay, Camarines Norte, Camarines Sur, Sorsogon, Catanduanes and Masbate. During the Spanish colonial era Bicol was know as "Ibalong" which was taken from the word Ibalio which means "to bring to the other side." Other meanings include "hospitable people who gives visitors gifts to take home."

Our destination is in Camarines Sur, Balatan in a small coastal village called Pararao. Travel from our location to Pararao will take approximately take 10-12 hours drive. This travel time estimate includes rest stops and may take longer depending on the traffic in some location.

We left home at the break of dawn, it was raining a little during that day. Good thing the weather cleared up while we were on the road. This is going to be a challenge for me as this is the first time I would be driving this long.

After passing the major towns and cities the way to Bicol is filled zigzag roads and endless highways.

Navigation is easy now these days and my favorite navigation mobile app is called Waze. The app finds the fastest route to your destination and even informs you of hazards ahead of the road. I can't imagine driving without Waze these days as I often have a weak sense of direction.

The navigational app directed us to pass thru this national park road. It seems that going this way will cut minutes of our travel time.

Not a lot of vehicles pass thru this road as would require moderate driving skills. Of course you need to be extra careful of the falling rocks which I believe only occurs when there is heavy rain. Aside from the warning of the falling rocks driving here is a bit difficult due to a lot of zigzag and sharp curves. Well, I drove a bit slower, opened the windows and just enjoyed a quiet drive around nature.

After that driving experience thru the natural park more roads await us. This time I had to speed up a bit around 100 -120 km/h as the roads here seems to be endless. As you have noticed, there are not a lot of vehicles travelling this road. Along the way we did a few rest stops and check if we are getting near our destination. What's funny is every time we check our location it seems that we are still so far away even though I have driven hundreds of kilometers already.

I kept thinking. "Are we there yet? Are we there yet?" The road would not end, more turns, curves, zigzag roads and road seems to go on forever.

More trees and mountains along the road and in this area there are no more houses to be seen. No one lives here as this area as my head tells me that we are in the middle of nowhere.

Just when I was getting tired of the long roads something caught my attention. This is called the Jeepney a popular symbol of Philippine public transportation. Normally, the jeepney could accommodate around 13- 22 passengers. I think there are around 50 passengers on this vehicle and I have never seen a jeepney so loaded this before.

Looks definitely unsafe especially with the difficult road going to the village. One reason I guess is because there are not a lot of vehicles that goes to the small village. Most probably the passengers wanted to go home badly and their only option is either riding on the roof or hanging by the side of the jeepney.

There are no rails on the roof to hang on to and it puzzles me how could they be so calm enjoying the ride on the roof.

I got a quick shot of the side of the vehicle and was surprised that a lot of the passengers on the roof were young ladies. How about you, will you be willing to take a ride on the roof of a jeepney?

We are getting near our destination after a 10 hour drive, but we encountered a slight problem along the way.

The village that we are going to is not mapped out in our navigational app. We stopped for awhile to see if I could find it on the map, but to no success. It was uncharted on the map and it was up to my mother in law to lead the way as she used to live here when she was very young. I asked her if she could remember any landmarks and remarkably she was able to direct the way. It is along the coastline and we just need to keep heading towards the ocean.

Although, some of the beach resorts are mapped the actual name of the the small coastal village is unnamed. The name of the village is called Pararao and you would not be able to find it in Waze that is for sure.

This is how the village looks like and my mother in law was surprised to see that the road is now cemented. She said before it was all dirt road and was very muddy especially when it rains. Aside with the road improvements the provincial atmosphere can still be strongly felt. There is a calm feeling when you are in the province and time seems to move slower here.

Here we will meet my mother in law's relative named Ate Daisy. The word ate means "sister" it is one way to show respect. We will be staying at her home for the next three days. Our home for this adventure as we explore this region.

We met up Ate Daisy and settled in, but I was anxious to see the ocean. As you know how much I love the ocean and hope to live near the ocean one day. I felt the ocean breeze on my face as if calmly whispering to me that it is time to relax.


This is how the coastline looks like and most of the people here make their living thru fishing. I was expecting the beach would be clean as the village is isolated. Sad to say due to the recent storm the waves has brought garbage from other towns on their shores.

The community helps out to clean out the garbage brought on their shores and it is unfair to see other people suffer for the disregard of others for their trash.

Children here spend most of their time playing on the beach and not glued on mobile phones.

Here is one of our local fishing boats docked on a vacant lot. Fishermen often go out in the ocean during early mornings and some go fishing late in the afternoon.

After a short rest from our very long travel, Ate Daisy wanted to take us for a walk around the village. She wanted us to take a stroll on the farther end of shoreline, along the way I saw this papaya tree with so much fruit, but still unripe. Even though it is near the beach the soil here must be very rich to make the tree bear so much fruit.

A river runs near the village and passes thru here where it meets the ocean as their final destination.

We passed thru this large tree to get to the beach and was very much excited to see this side of the shoreline.

Just beside it is a large canal and could have been made to help prevent flooding in the villages during the stormy season.

In this area is a beach resort and they used to operate this floating cottage. Ate Daisy told me that they stopped operating the floating cottages due to the cost of operation. Must have been a great experience to take a ride on one of these. Having lunch on a floating cottage must be really fun. Now it just sits here waiting for the elements to slowly dismantle it.


Here is Ate Daisy on the left who is the jolliest and hospitable person you would ever meet. She has so many funny stories and keep you entertained all the time. She even told us a story when she saw a ghost while she was walking one night. The way she told it somehow made it funny instead. Her business here used to be renting out karaoke machines and sometimes she goes out at night really late. In her story one night on her way she saw a very large dog from a distance staring at the mountain. As she came closer the dog became smaller and as she talked to the dog to not hurt her. The dog looked at her and slowly disappeared. After that encounter, she went running back home and quit her karaoke business the next day.

Ate Daisy is very nice and everyone in the village knows her. She told her neighbors about her encounter with the strange dog. Her neighbors said that since the dog didn't hurt her it could be one of her neighbors who knows her really well. A shape shifting supernatural being called the "Aswang."

The sun was slowly dying down and the air was getting a bit colder. It was a tiring journey getting to this village, but the calm sounds of the waves has relaxed my nerves. I still feel tired, but a good night sleep would definitely give me a recharge for our next days adventure.

Here are some of the scenes during our stroll while we headed back home.




The tide was low at this time and this part of the shore is littered with rocks and pebbles. You might find some interesting shapes and colors if you look a little closer.



The day has almost come to an end and the day was mostly spent on the road driving. At first, I was a bit hesitant to push thru with this trip due to the long travel time. Reaching our destination has never been more rewarding. Just staring across the ocean at this time of day will tell you that it is all worth it and tomorrow will be a new day to see more of Bicol.

Thank you for joining me today in the introduction to our new series in exploring the Bicol Region in the Philippines. I hope you go along with me again in this series as I take you on a tour to see what more the region has to offer.
Thank you everyone for the support and until then have a very #beautifulsunday.

Resources

Visit and follow @steemitbloggers AKA #powerhousecreatives. A community that is exceptional, talented and engaging.
Discovering exceptional content in the community follow @curie and vote as witness
To have a glimpse of awesome content from the Philippines check out @bayanihan
Follow @surpassinggoogle to witness an extraordinary person in this platform and vote for @steemgigs as witness
All photos are original and taken with
Lumix GX85 12-32 mm kit lens
and
Sigma 50 mm





---
Posted from my blog with SteemPress : http://watersnake101.steemblogs.club/2019/09/15/the-long-and-winding-road-to-bicol-beautiful-sunday/
---